What to Wear to a Wedding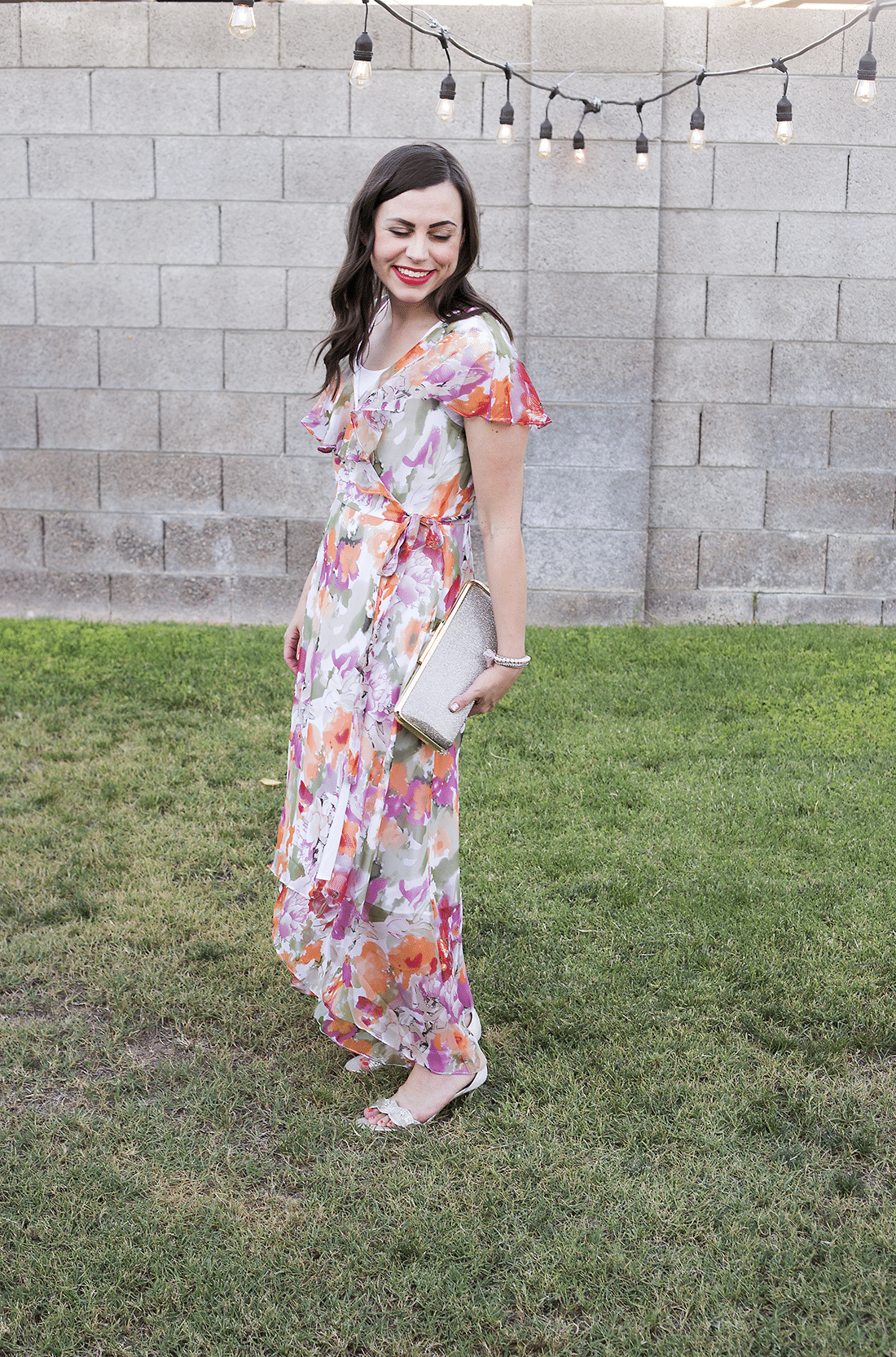 Sponsored by Zappos
I felt so honored to be invited to one of my best friend from high school's wedding this weekend, it was a small intimate wedding and it was just so wonderful to go and be there to support a long-time friend and be numbered among those the couple held most dear! Maybe it was the fact that it was on the on the other side of the country and I had to pack well in advance, or maybe it was due to the wedding not being the normal religious ceremony I'm used to, but it really had me stumped for a few days on what I would pack and what was appropriate to wear to the occasion. Seriously, how many times do we ask ourselves what to wear to a wedding when we aren't part of the party but want to nail the dress code?
I think the question arises every year for me when wedding season hits. Particularly when I'm invited to intimate ceremonies or highly photographed ceremonies, I start to question what's most appropriate and I have to remind myself there are a few rules guidelines, and I probably still Google a bit of etiquette so I'm not that person at the wedding. Here are a few general tips I've found that I'm mostly including for myself next year when wedding season rolls around.


Check the invitation for the dress code. Some specify a dress code like black tie (you need a long dress and tux or extremely nice suit), or at our backyard reception, we stated it was a casual event. People knew they were fine to dress down for our backyard event and many came in business casual to smart casual clothes they felt good in. It worked well and we're glad no one felt the need to get dressed up. Invitations often hold the code, so double check the invite and the wedding website if the couple created one.
When in doubt, dress up more than down. If you aren't sure if you should wear a tie with the shirt, I'd bring it and plan on it. It's better to over-do than under-do at weddings.
Avoid a white dress unless you're asked to wear one. The bride should stand out that day, and white and off-white are her colors so opt for something that won't compete.
Avoid black unless it's a black-tie event or you're specifically asked to wear it. We chose black and creme for wedding colors so 3 & 4 may sound funny to our bridal party, but typically it's a bit dark and heavy for the event. I know we all love our little black dresses and they are a thing for a reason, but if you're going to appear in any photos I'd stay away from this one too.
Ask the bride, groom, or member of the wedding party what the colors are. If you're a part of the big day try to match, if you aren't in the party find something that blends without clashing. So for example, if the color is purple and silver I probably wouldn't wear a gold or orange piece, it just stands out too much as the opposite on the color wheel. But, a nice blue or pink would look fantastic! See if you can blend with what they are going for.
A soft print is your friend. I'm such a fan of a flowy, romantic floral dress for a wedding like this one by Adrianna Papell from Zappos.com. It works with most color schemes, but it's not going to directly match or clash with the party. I feel conservative enough and still have a bit of whimsy to go with it. I think a flowy dress or a classic shift with a soft print is always going to be a winner for spring/summer weddings which happen to be the heart of wedding season.
If you are a part of the family or bridal party, wear exactly what you're asked. What, fluorescent orange is not your color? If that's what the bride requested you're going to want to change your attitude and make sure she gets her dream day. I kid some since that isn't the typical color choice of a bride, but no matter how classic it is, there's always someone who doesn't think it's for them. I'd find amazing designers who make on-trend dresses (like Adrianna Papell) and find what works best for you, but first and foremost is what the bride requested. The right dress can help you work with their color choice and find something you love.
Wear something you're comfortable in. I'm always a fan of heels for weddings, but if you know it's going to make the day long and hard for you, find some lovely flats or sandals that work too. Fabrics and cuts can make you feel like a million bucks if they work for your body, so as you try to work with what blends, find something that blends with your style, particularly if you aren't part of the wedding party.
Don't forget accessories! I'm a fan of big, bright purses, but if I'm going to be in that shot of all-the-college-friends and the bridal party is wearing neutrals, I need to think about a more neutral handbag and accessories. Once again, I love all the Adrianna Papell options from Zappos and I know this handbag is going to be with me at many weddings and formal events!
Hopefully, a little planning a few guidelines, and finding someone who makes dresses (and shoes and accessories) perfect for weddings from the bridal party to the casual guest, will help you land the perfect outfit for your next wedding so you feel confident and prepared to enjoy their big day!
Get 365 Date Ideas!
We want to help you have the best date nights ever! Grab this FREE printable with 365 date ideas, a date for every day of the year so you never run out of ideas!