Wedding Anniversary Pictures
There's no better way to capture how your love has grown than with wedding anniversary pictures! Here's how to do them and why you'll be so glad you did!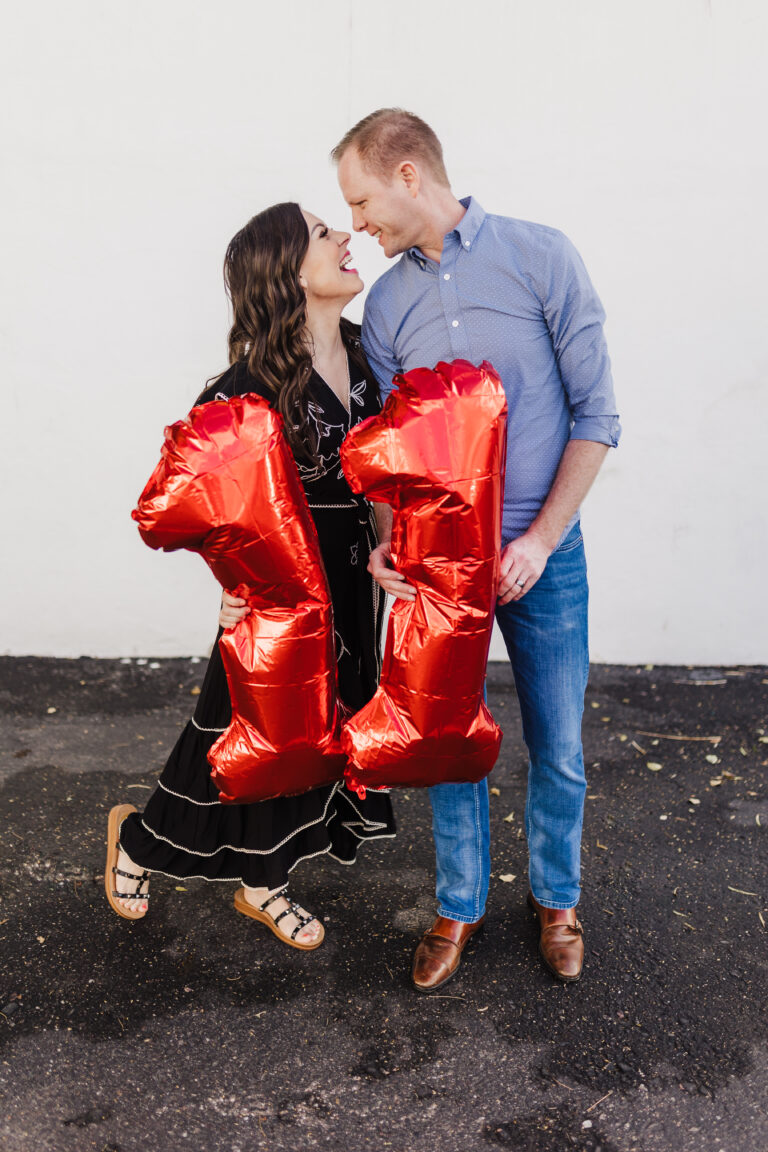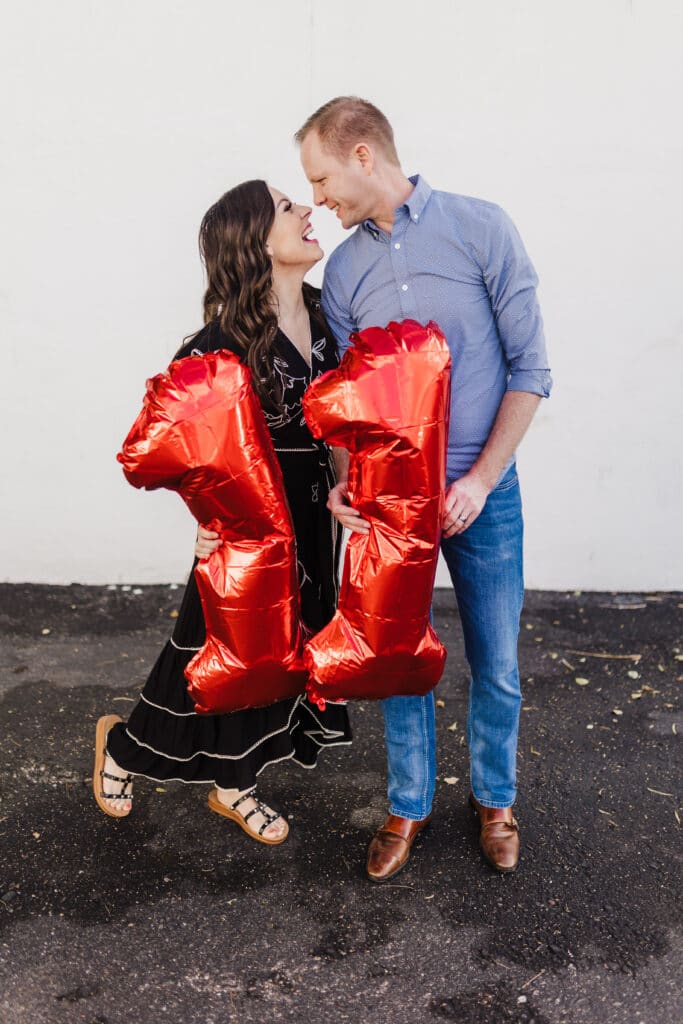 Wedding Anniversary Photo Idea
As newlyweds, I had the idea to start a tradition to do an anniversary pictures photoshoot on our anniversary each year. Wedding anniversary pictures felt like a great way to document us growing old together!
We're now 11 years into this! And every year I love the wedding anniversary picture tradition even more! But let me tell you, it's a great thing to do whether this is your first wedding anniversary or your 50th!
Why You Should Take Wedding Anniversary Pictures
Document yourselves growing old together
Capture your love right now and have wedding anniversary images to remember it!
It makes a great date night!
Enjoy dressing up and looking and feeling your best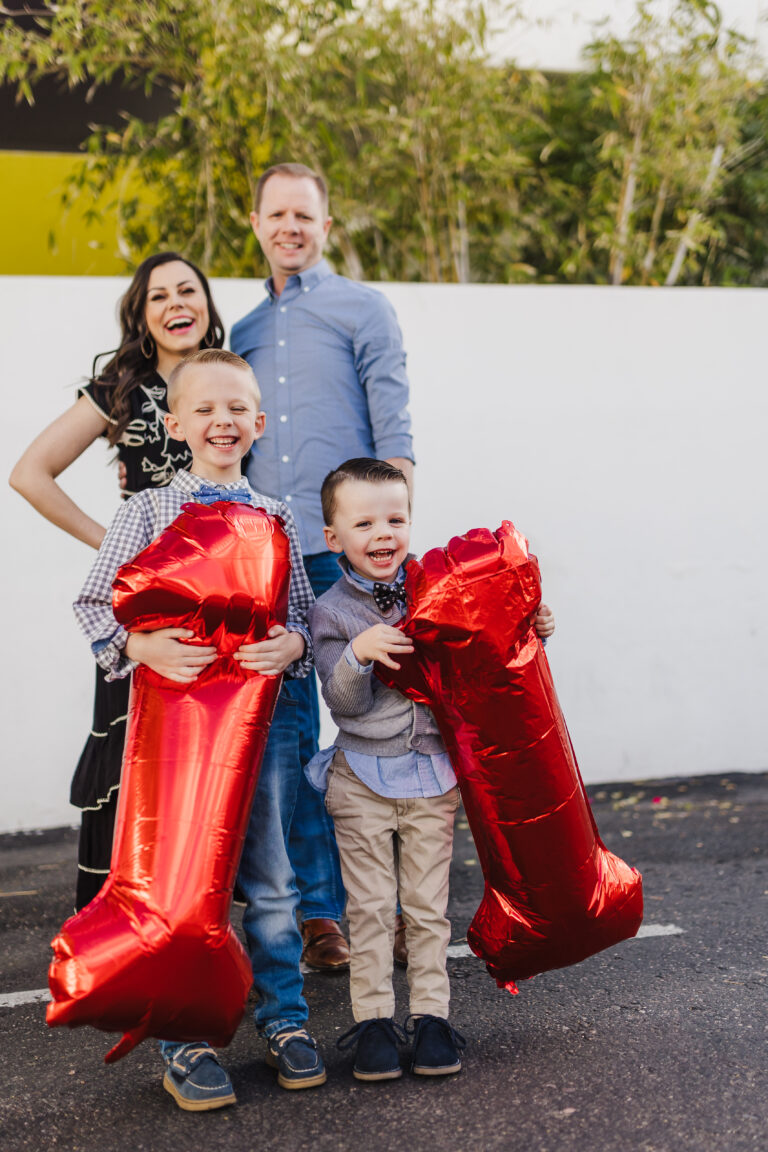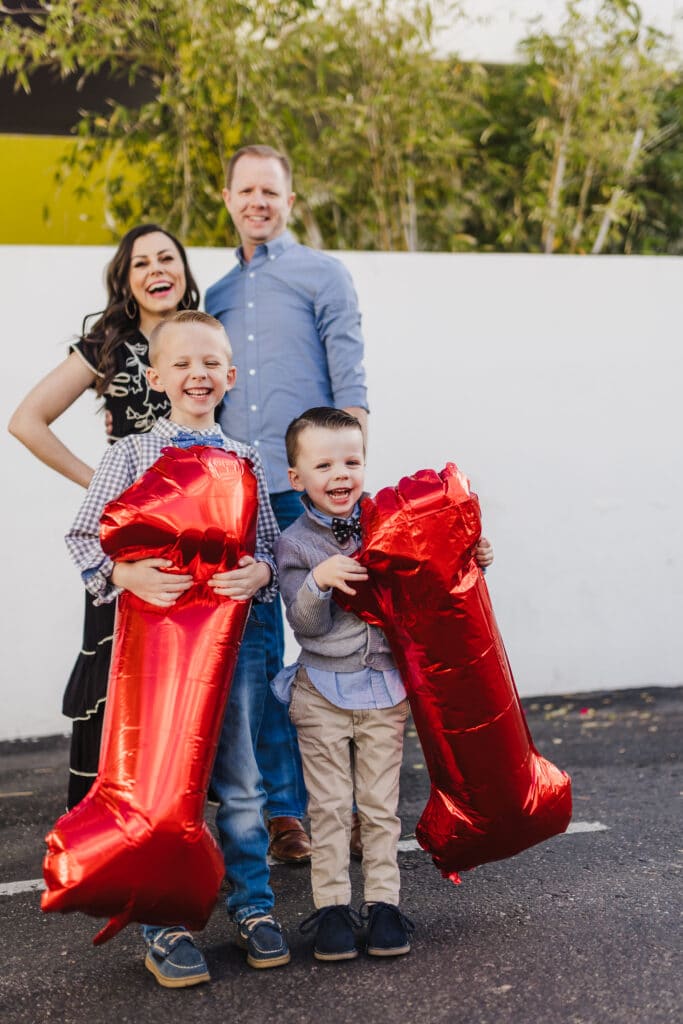 Share your family and how you've changed
Update pictures on your walls with current images
Gift each other new screensavers of you two together
Document your life and create images of a happy wedding anniversary your kids will cherish someday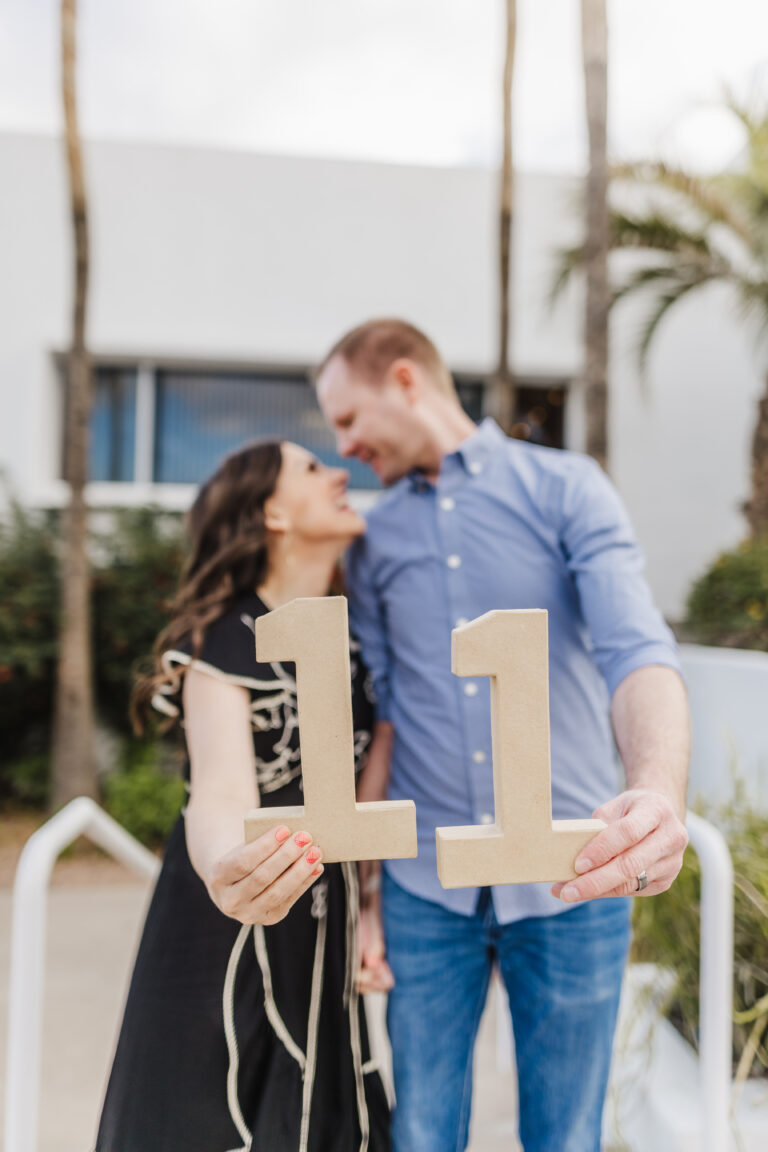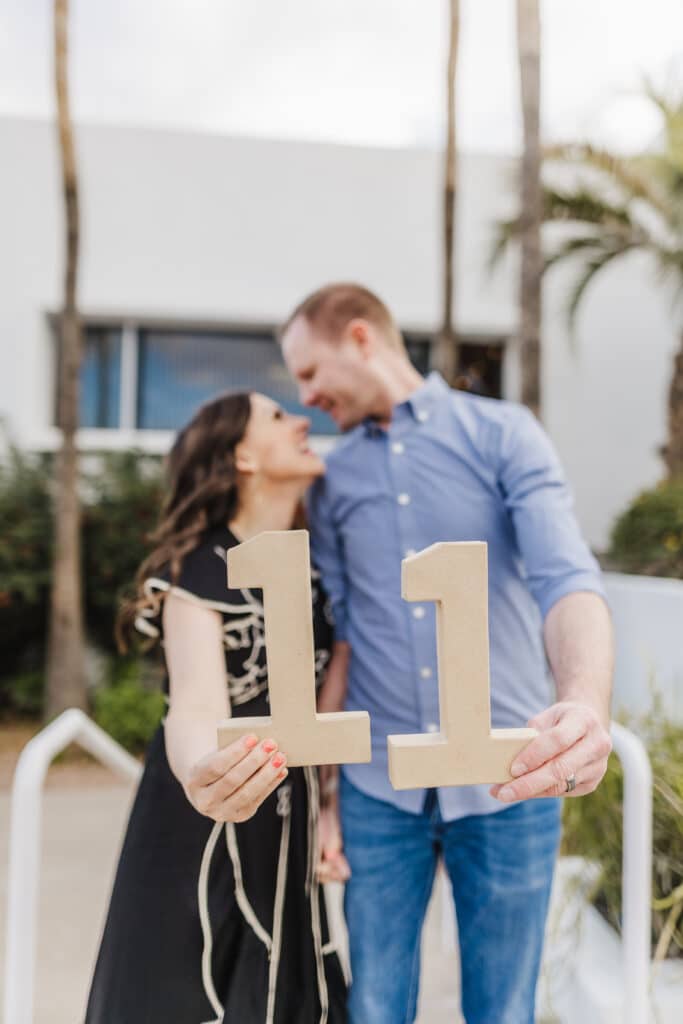 Anniversary Picture Ideas:
Bring props to document what year you're celebrating
Bring on the balloons! We love the giant letter balloons and
Add in a cake to celebrate the milestone together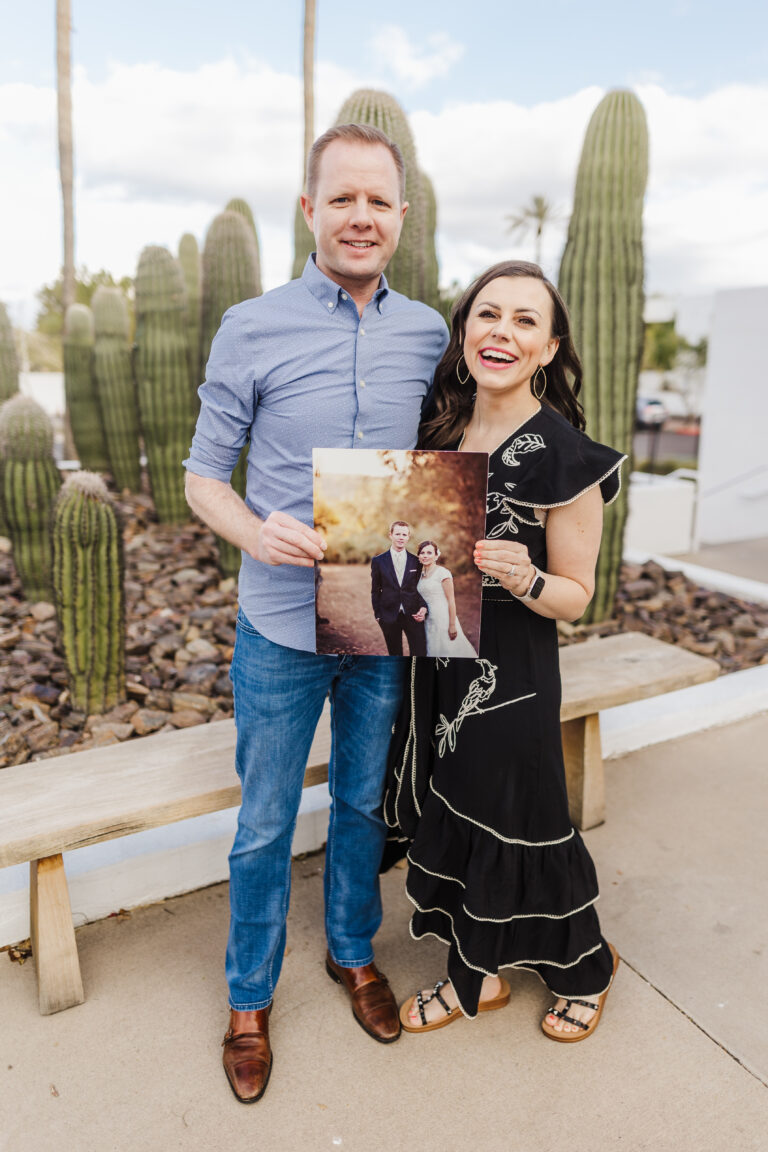 Bring an old printed wedding photo to enjoy a comparison of how you've changed and document it!
Add in some confetti. It makes for a fun prop and moment of celebration
Wear your old wedding clothes
Wear clothes you'd rock if you were getting married all over again today
Take photos recreating wedding or engagement pictures.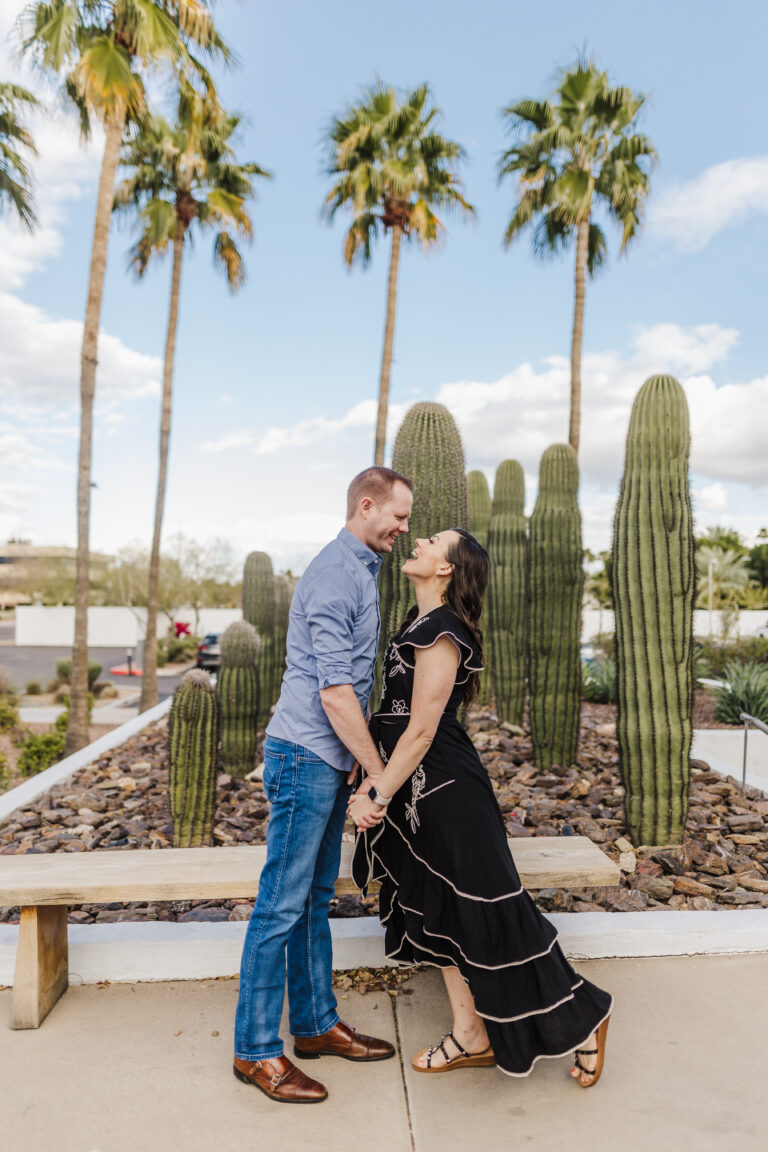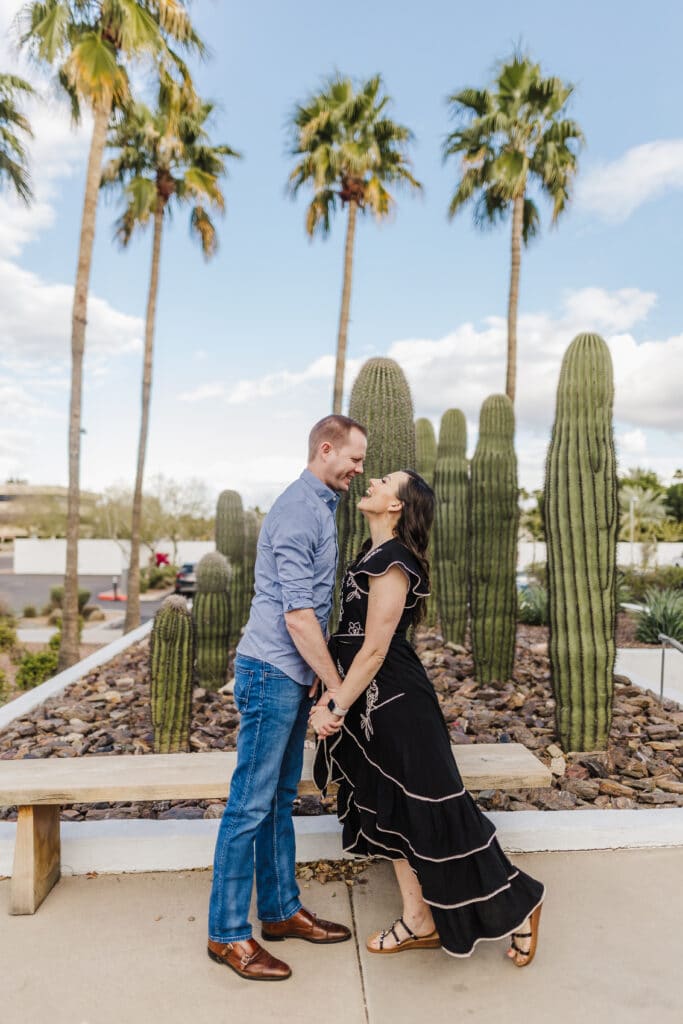 Head to a significant place in your relationship and capture pictures there. It helps you connect to important times in your relationship, and makes for some cute anniversary pics. If you need some ideas, check out our significant places date night.
Fit in a cute date night and have a photographer capture it! There's nothing like doing something fun and getting the real smiles to go with it. Try one of our 40 cute date ideas that would be perfect to photograph!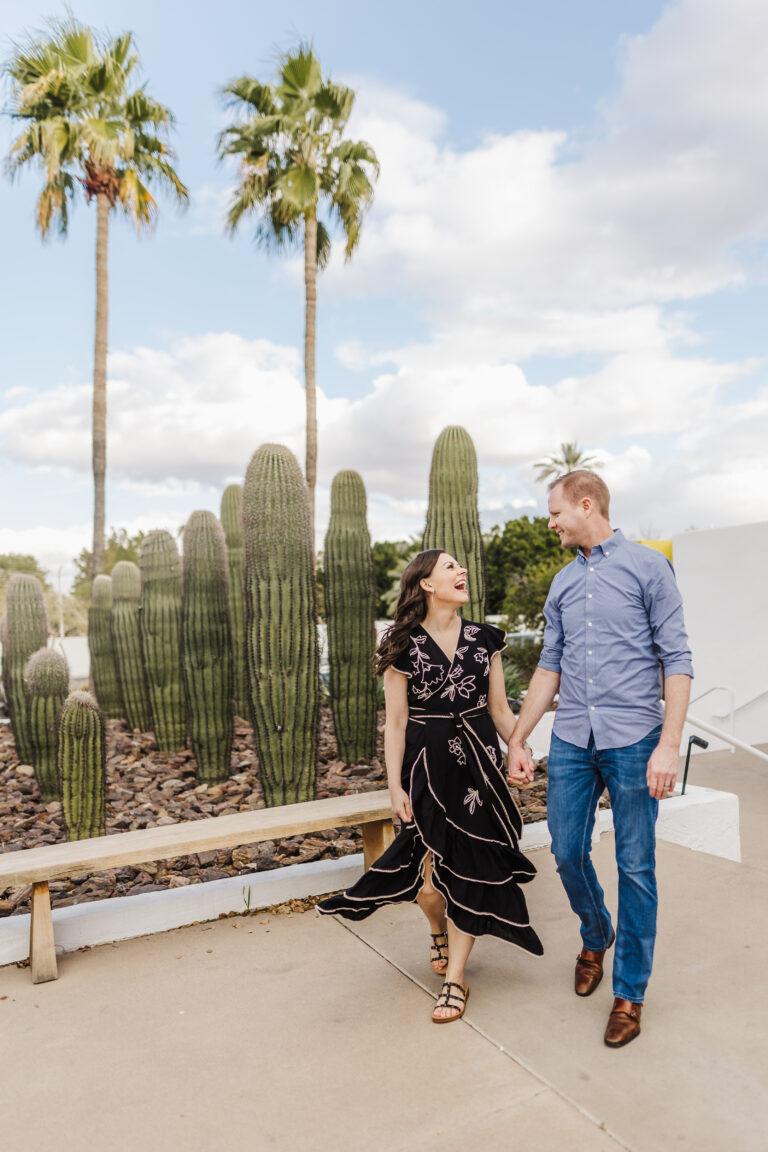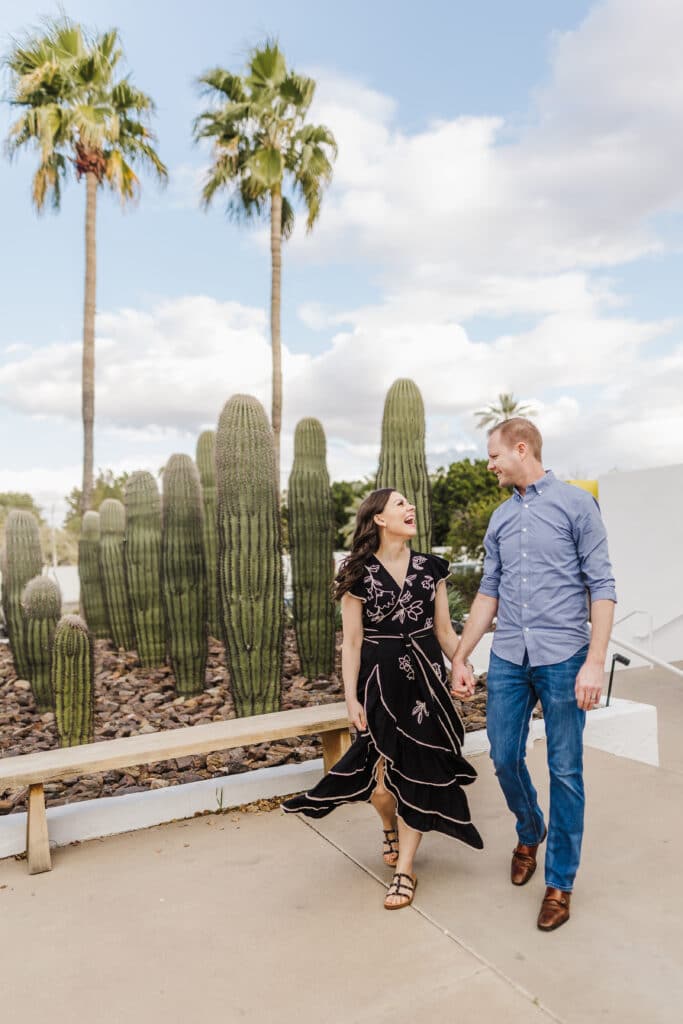 Our Annual Wedding Anniversary Picture Tradition:
Wanna see 11 years of Anniversaries in the making? Check out our annual anniversary photo shoots from the past!
Anniversary #1

In Our First Year of Marriage We…

Anniversary #2

Anniversary #2: Part 2

In Our Second Year of Marriage We…Anniversary #3 
Anniversary #4: Documenting the Highlights of Our Fourth Year Together
Fourth Anniversary #4 Photo Shoot: Part 2
Celebrating Anniversary #6
10th Anniversary Golden Anniversary Pictures
10 Year Annivesary Photo Shoot
Grab that happy anniversary photo!
Whatever you choose to do, we hope you'll do it! Wedding annviersary pictures are a treasure no matter what anniversary, what you look like right now, or how you make them happen. You deserve to member your love and document it!
Like this anniversary idea? You may like these posts too:
Wife Gift Guide