10 Year Anniversary Photo Shoot
Celebrating our 10th Wedding Anniversary with a 10 Year Anniversary Photo Shoot. Here's some advice to pull one of these off and how to choose a great location for anniversary pictures!
We have a tradition where we do an anniversary photoshoot every anniversary. I had the idea when we were engaged. I knew I didn't want our engagement pictures to be the only pictures we have together as a couple.
So every year we hire a professional photographer and book a couple's session. Some years I've been pregnant, some postpartum. We even announced our infertility miracle baby pregnancy in our 4th-anniversary pictures. It's been an amazing tradition that I love and appreciate more as time passes.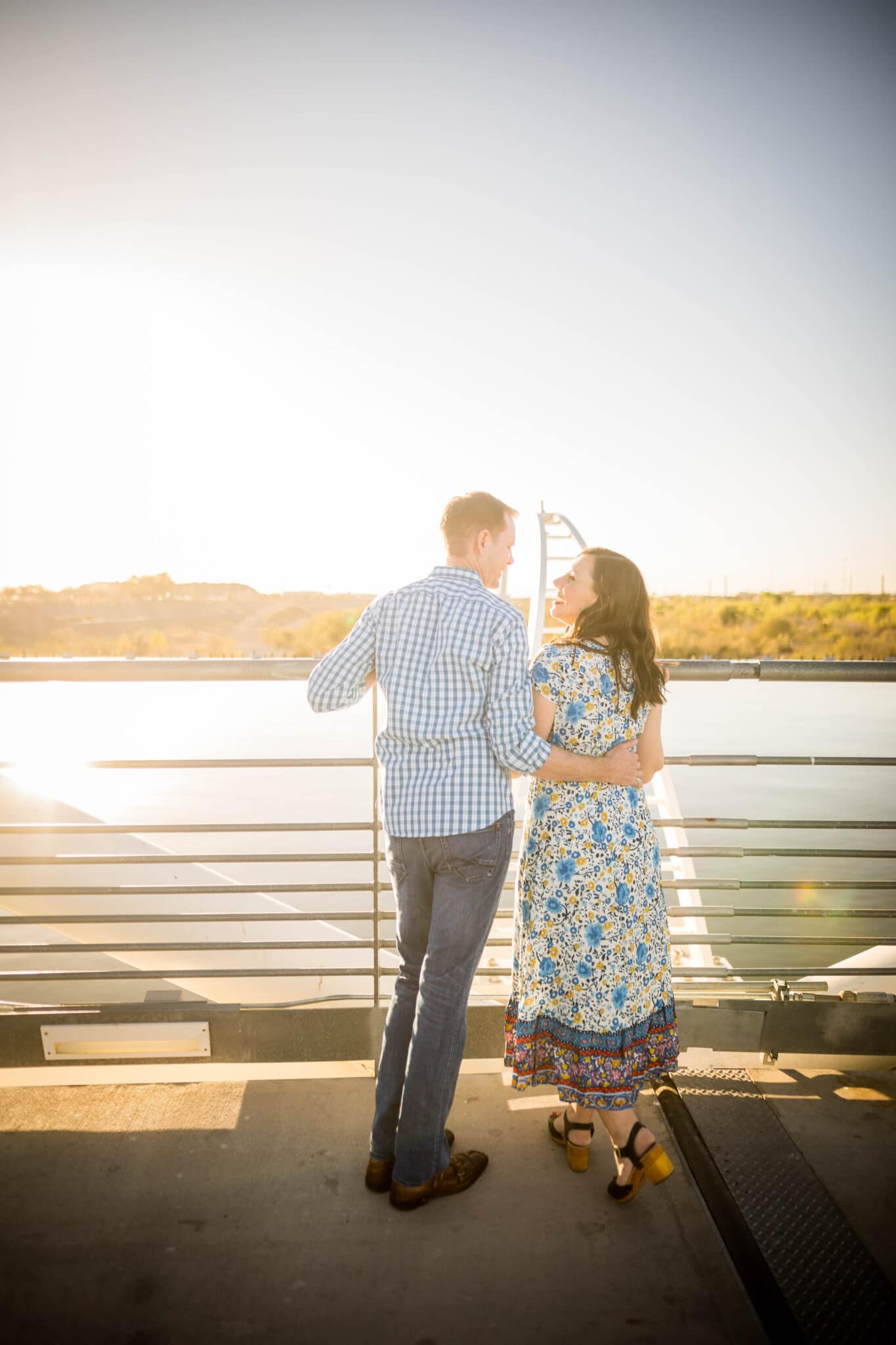 10 Year Anniversary Photo Shoot
When I knew our 10th year was coming, it felt like the perfect excuse to make our anniversary pictures feel extra special. We did two outfits. The first was themed our Golden Anniversary pictures. We dressed up formally, wore gold, and went all out!
But for our second outfit, I wanted to wear something that just felt a lot like us. Also, I wanted the location to be significant to our relationship. And I have to say our dear friend and photographer Chrissy Blake did just nailed it!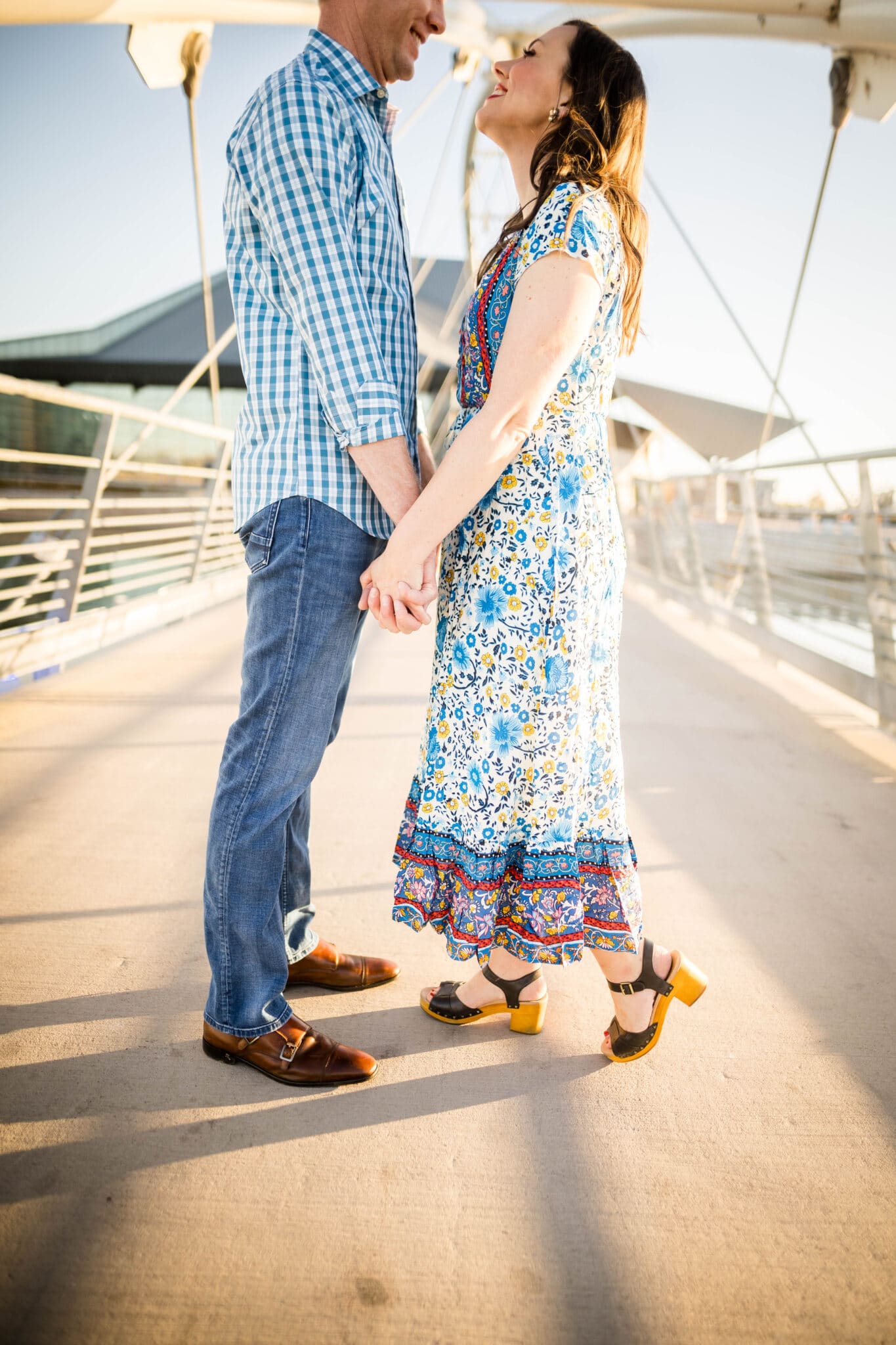 Choosing an Anniversary Photo Shoot Location
When we met, I was about to start my MBA at ASU in Tempe, Arizona. Jacob had recently graduated from ASU and happened to work in Tempe too. We were so busy starting careers and graduate school. But we spent so much time fitting in small meetings whenever we could. It was almost always 30 minutes after a class, on a lunch break, or to grab dinner between events. Our single's church met on campus at an institute building at ASU. I can't even tell you how many hours we spent together in this city. We love it! And it felt like the perfect place to document our 10-year anniversary photo shoot together!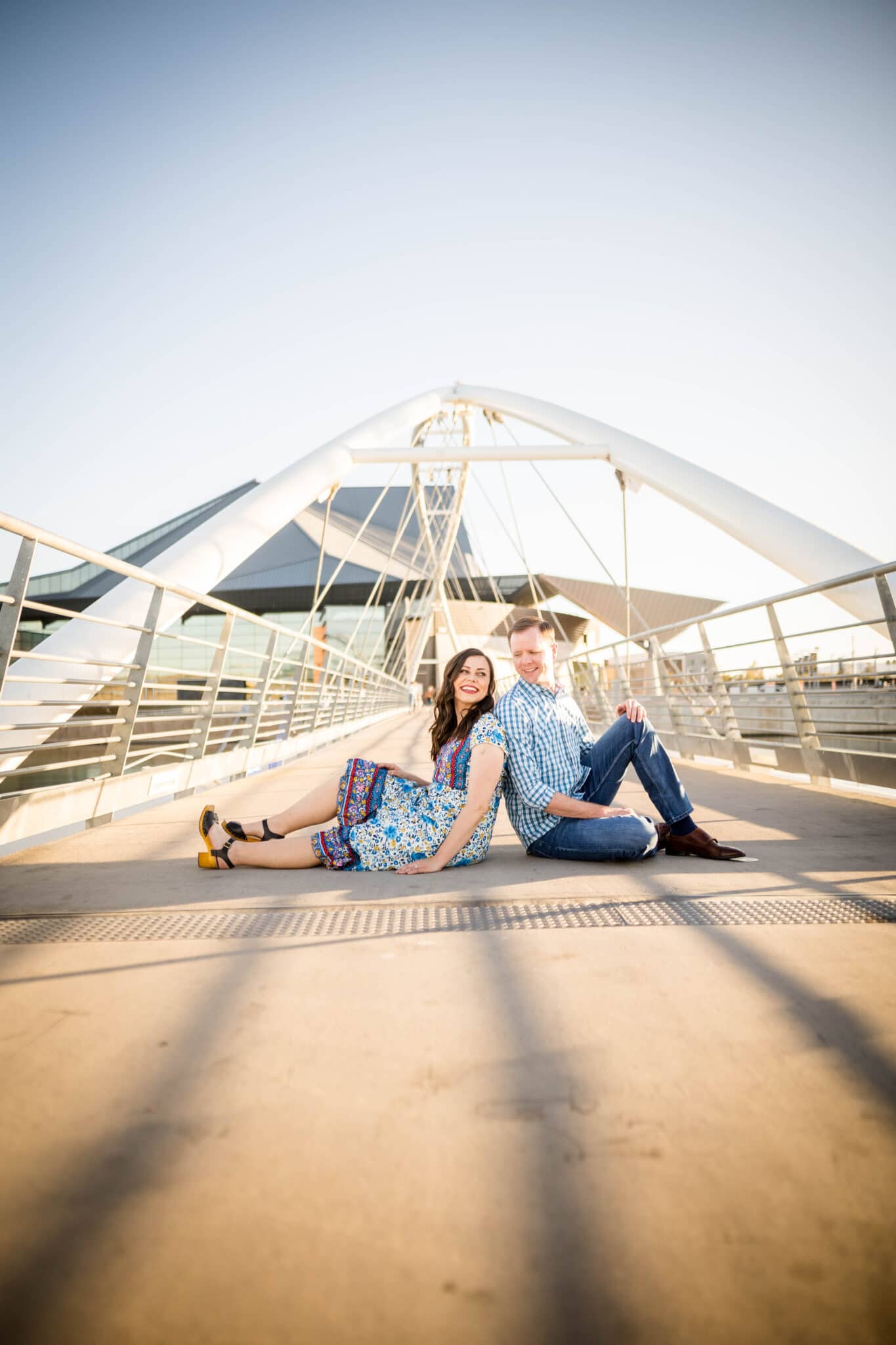 Where's a Good Location for An Anniversary Photo Shoot?
If you're looking for the perfect location for an anniversary photoshoot, I'd highly recommend heading back to a significant place in your relationship. Go to where you fell in love, and let those feelings resurface for your couple's photo shoot.
10 Year Wedding Anniversary
It's been a wonderful decade together! I'm so grateful for this man in my life! Also, I'm so grateful for this tradition we started early (although it's never too late to jump on the train!), and have so many fun years worth of anniversary pictures to enjoy together!
Like this Anniversary Photo Shoot? You may like our past decade of anniversary pictures too!
Celebrating Anniversary #6
10th Anniversary Golden Anniversary Pictures