The White Chocolate Grill: Restaurant and menu review and why it's a great date spot! Sharing our experience at The White Chocolate Grill Scottsdale location.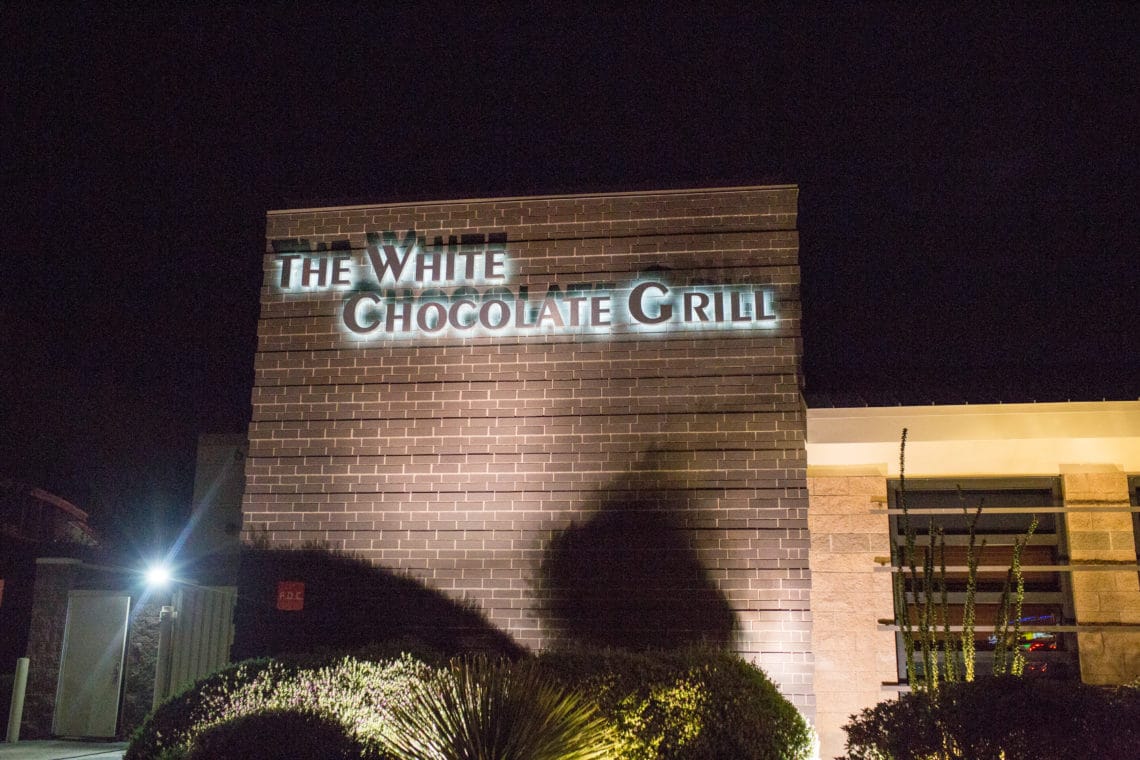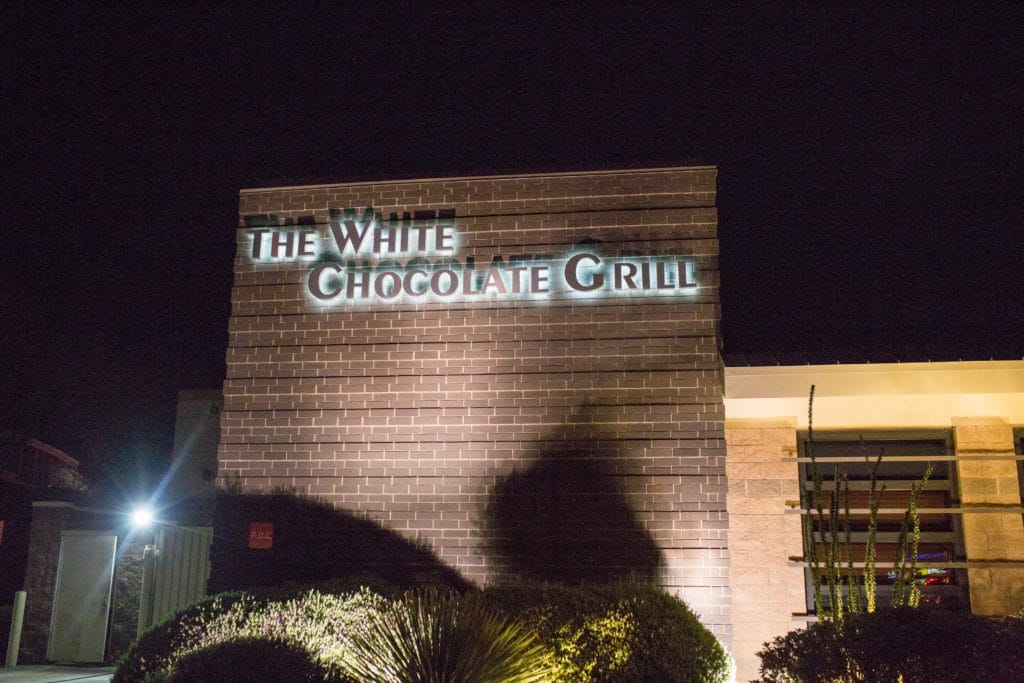 We're to a funny point of life and dating. There's a toddler in our world who loves to talk our ears off and has a hard time letting mom and dad have a conversation for more than a sentence or two without inserting thoughts. It's getting a little challenging to talk with him awake!
I'm also in the third trimester of pregnancy, counting down the last few weeks until baby arrives, and it's hard to do a lot of physical activities these days. As much as we're longing for some adventurous date nights like we're used to, it's a time where sitting and relaxing is more in order.
White Chocolate Grill
That's why the dinner date at an exceptionally good place is something that just seems to be fitting and so perfect for us right now. Baby is always hungry, we can get a sitter and enjoy some quality time for two, and I can put my feet up and enjoy a relaxing date night. Thus some of the best restaurants in our area are going to be some of our upcoming date nights, and I'm not mad at that at all! First up, was The White Chocolate Grill.
The White Chocolate Grill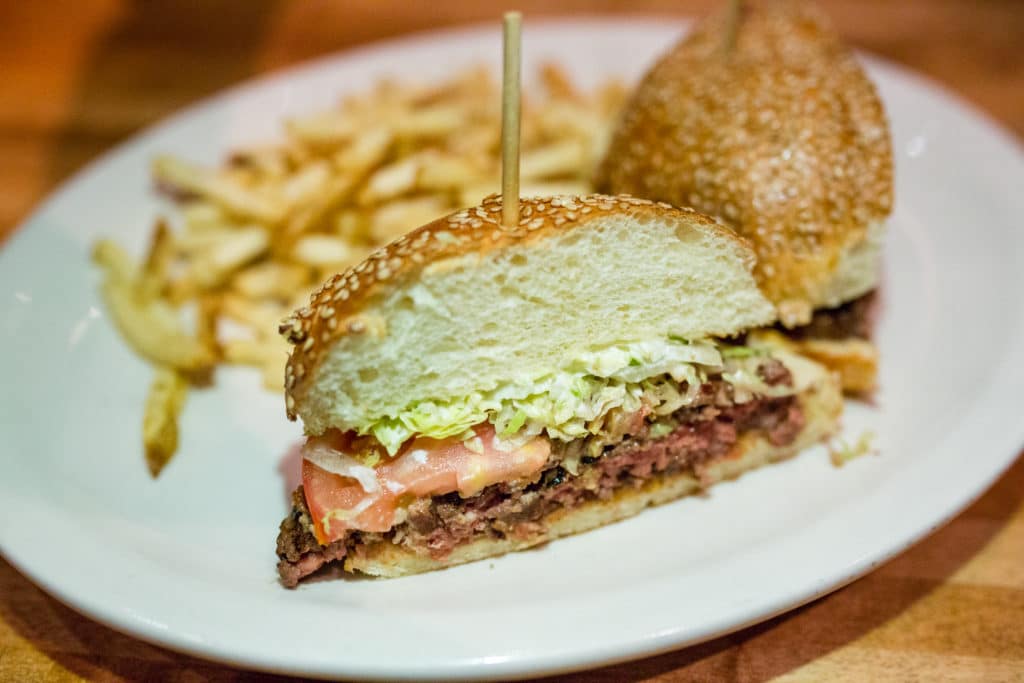 There are a few White Chocolate Grill locations in the U.S., and we're lucky that there's a White Chocolate Grill Scottsdale! We first heard about this place from one of our biggest foodie friends, so we knew we were in for a treat dining there.
It's one of those very romantic atmosphere places where you'll see people dressed up off to fancy events. But you'll also see people in shorts and a t-shirt ordering a gourmet burger. It's kind of fun to see the different types of couples who come and think about what date they are on.
This wasn't our first trip. The White Chocolate Grill is the perfect celebration place when you want to go somewhere just a little fancier. We've been for birthdays. It's a great anniversary date night spot in Scottsdale.
The White Chocolate Grill Menu
The White Chocolate Grill Menu had as at hello the first time we dined there. There really is something for everyone! We've had fancy savory French crepes, some of the best ribs you'll find, grilled fresh wild fish, and everything in between. It's not hard to drop a few pennies here, but it's also not hard to find some more casual food. And guess what, we've loved everything we've ever had.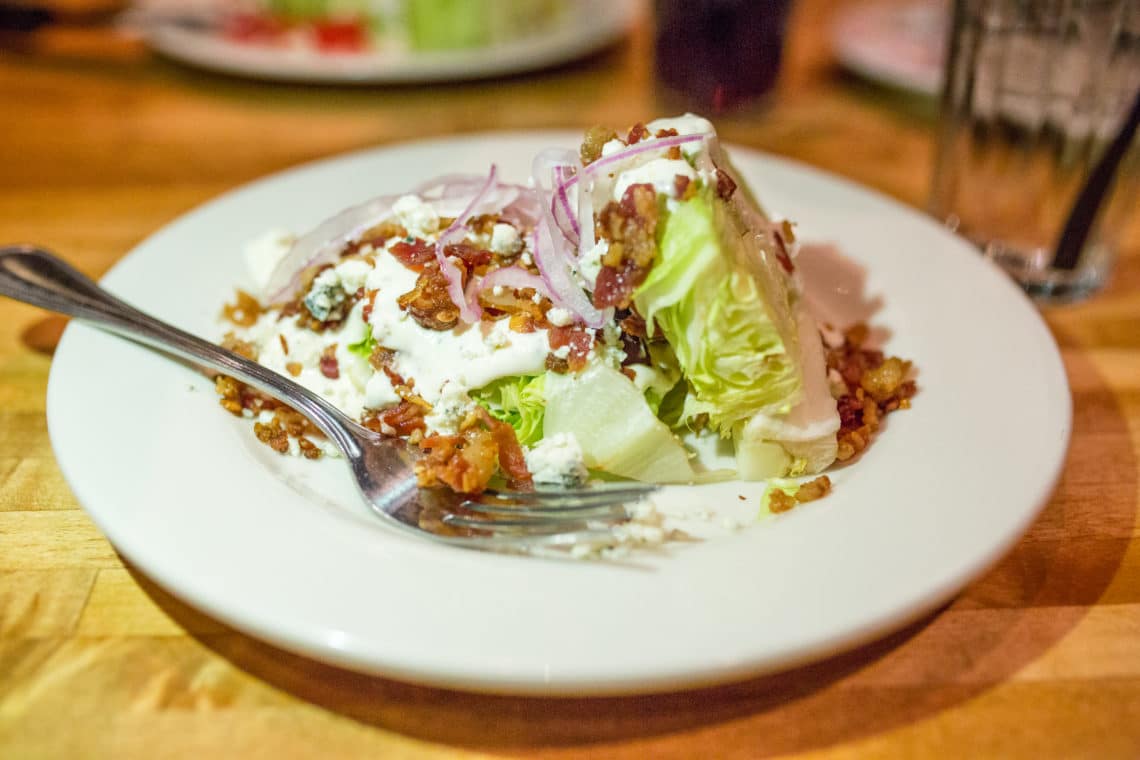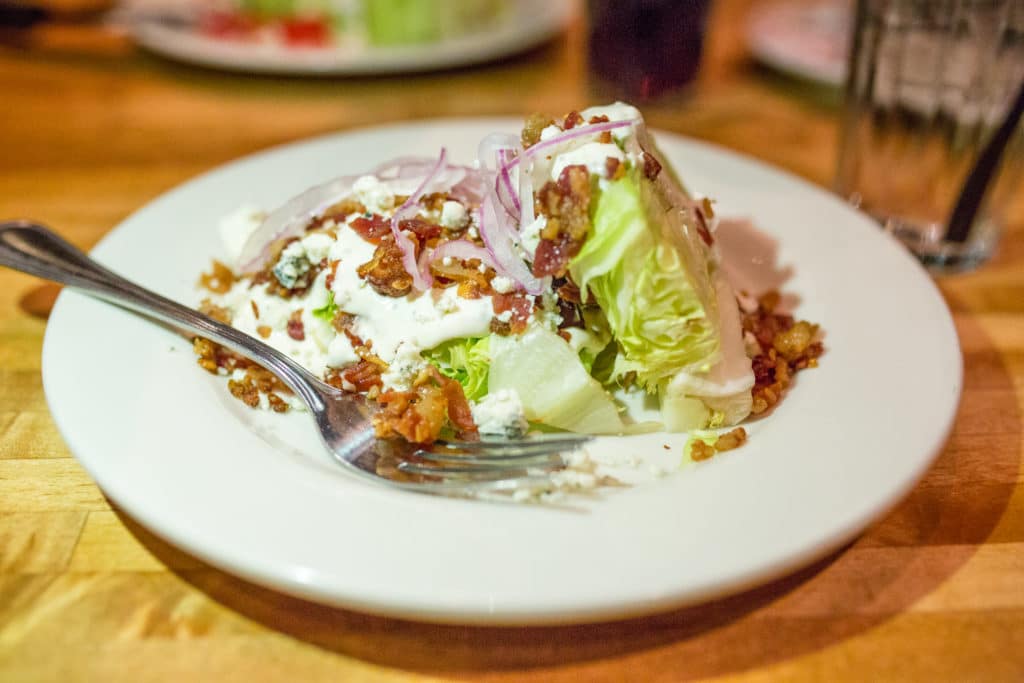 But really, we need to talk dessert. I have to admit we typically don't order dessert when we dine out. We fill up at dinner, it adds to the bill, and we aren't the biggest sugar people. But there is something about the desserts on The White Chocolate Grill Menu that you just have to account for. We've tried several at this point. Mostly because they are generous with one for your birthday or anniversary.
I'm typically not a white chocolate fan, but let me tell you their white chocolate brownies are the stuff dreams are made of. We love everything we've tried, but this takes the best dessert award for sure! If you're planning your meal out, make sure you save space for dessert!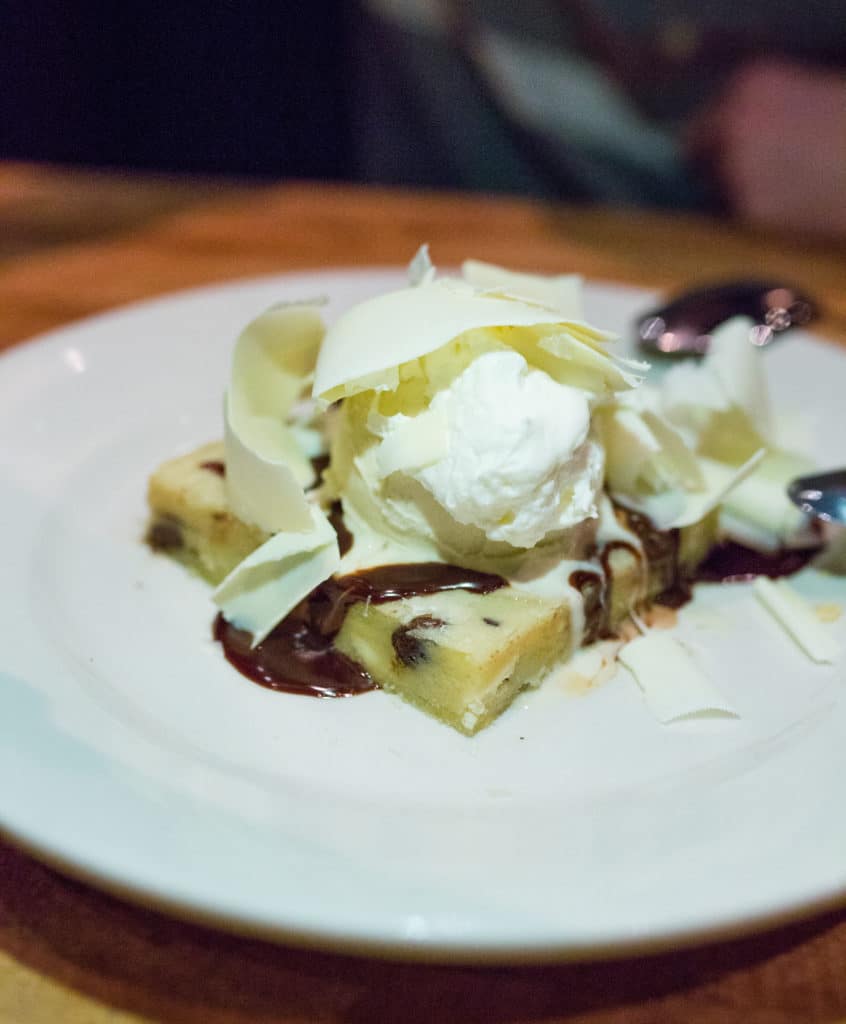 I love that we can come to enjoy amazing food, but also an amazing restaurant we know we'll love. Not to mention the ability to talk to my husband without another cute little man inserting himself is just making the perfect date for us these days!
Like this dinner date post? You may like these too:
12 Months of Dates: July (or maybe late October instead): Murder Mystery Dinner Detective Date
Bonfire and Grilled Pizza
Get 365 Date Ideas!
We want to help you have the best date nights ever! Grab this FREE printable with 365 date ideas, a date for every day of the year so you never run out of ideas!