Jacob's Birthday Dinner 2012
After a day of arriving at gifts 15-28 for Jacob's actual date-of-birth, ranging from a new dress shirt to a pack of gum, it was time for his big present.
Last year I explained
the drill for Jacob's big day each year. We have a tradition to go out for a really nice dinner instead of giving a big gift. He loves food, he's not very materialistic, and I selfishly enjoy that I get some of the best meals of my life in celebrating my favorite person each year!
This year I offered a few suggestions, and when
Fogo De Chao
came up there was a smile on his face that didn't leave. He talked about it for days, and I knew it was a done deal.
This was our 3rd time, we're definitely feeling spoiled! We got engaged right after our first experience, and we found a discount lunch day during last Christmas break on our friend's anniversary while in Vegas. We've loved every time, and man do we love beef!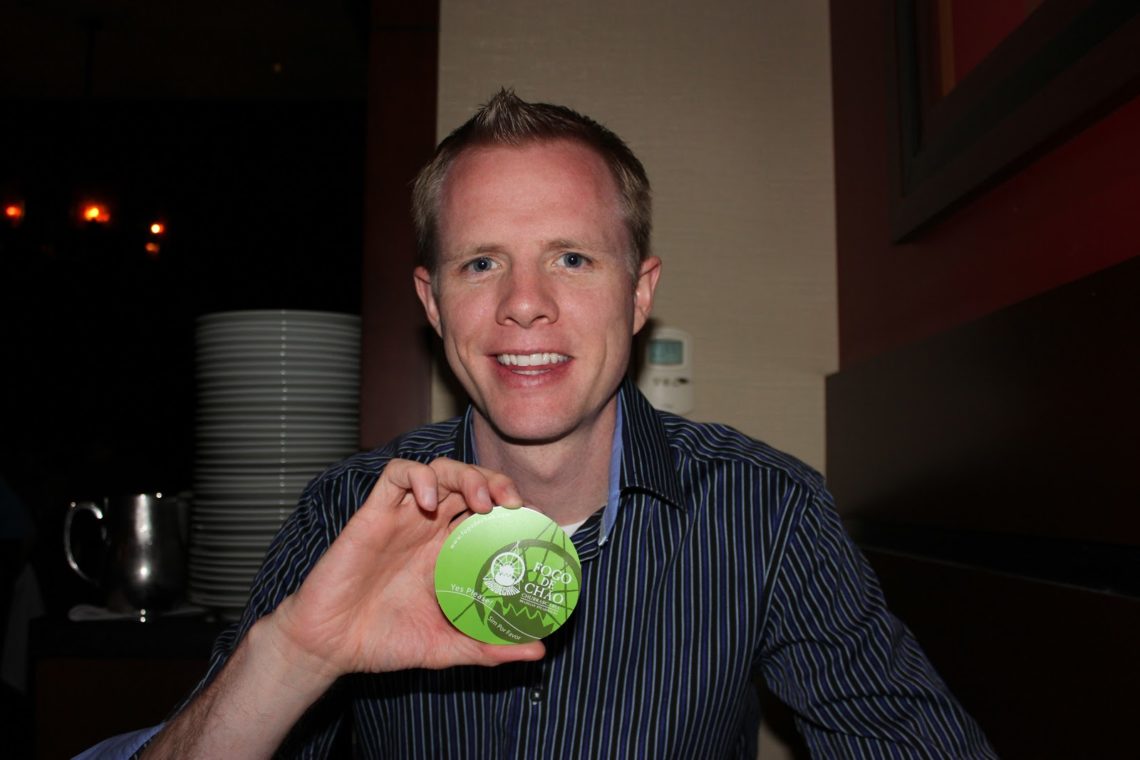 This smile didn't fade all night.
My anemic soul can't get enough beef either! It's like there is a 2nd stomach for iron-enriched food, particularly now that I'm getting in some very long runs these days.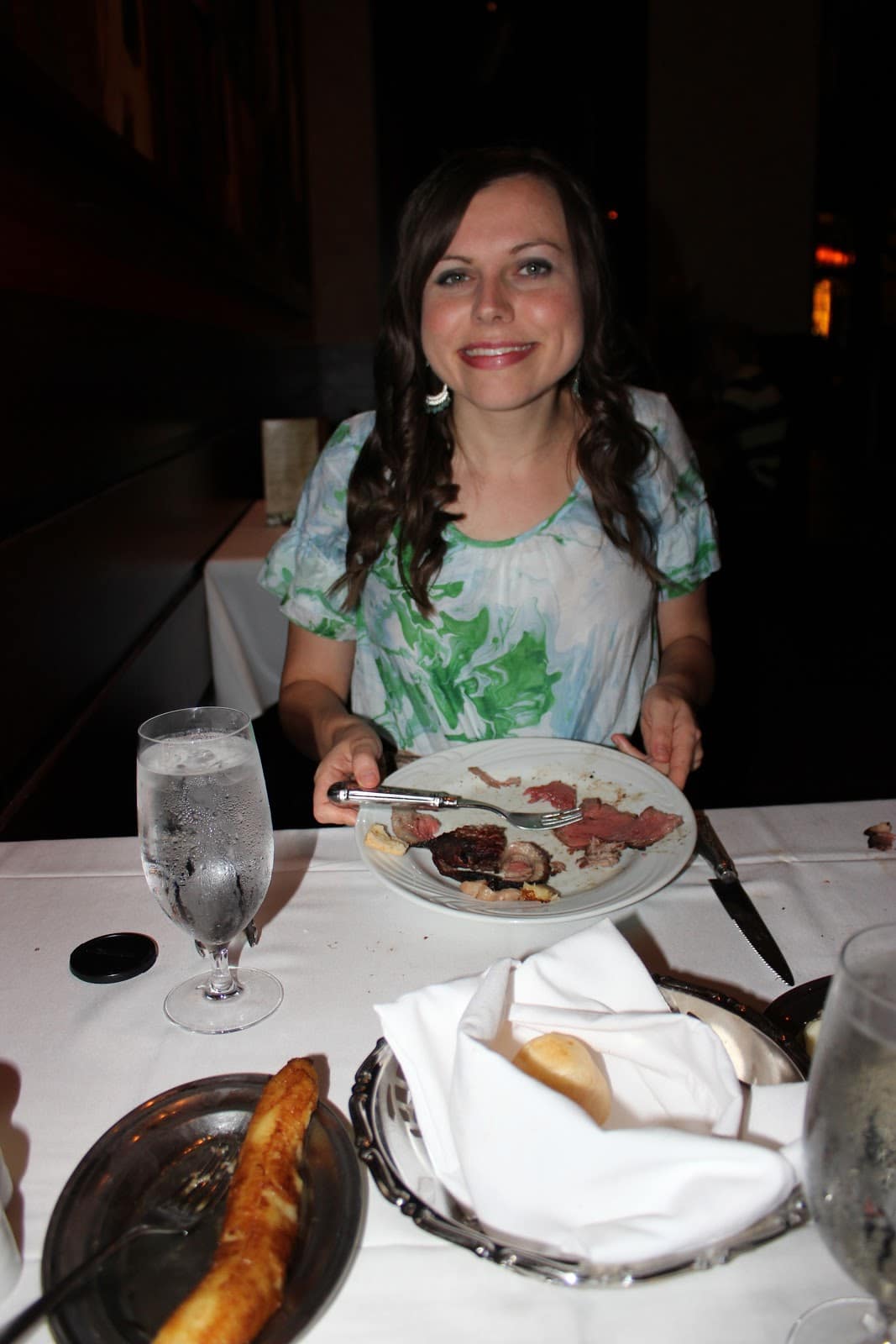 I'm so grateful for a husband who is smart, funny, handsome, adventurous, spiritual, sweet, and can really eat a lot of beef! In my mind, those qualities come as close to perfection as can be!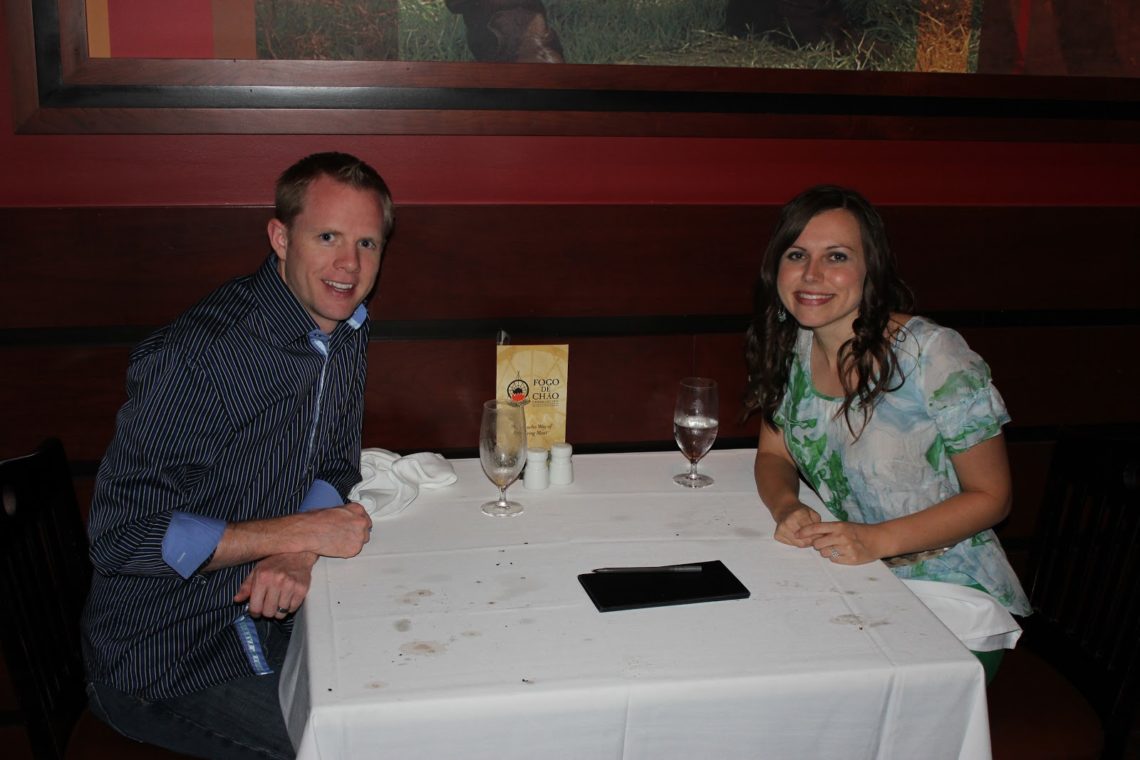 HAPPY BIRTHDAY to the greatest husband a girl could ask for!
Get 365 Date Ideas!
We want to help you have the best date nights ever! Grab this FREE printable with 365 date ideas, a date for every day of the year so you never run out of ideas!