Pizzeria Limone is one of the best places to eat in Utah, and has an amazing menu, great prices, and there are lots of Pizzeria Limone locations throughout Utah. Sharing our review and what to order.
Pizzeria Limone
I've had many friends and bloggers I love rave about
Pizzeria Limone
in Utah, so naturally, it was added to our list of foodie places to try while out on our anniversary trip. We were so excited to find there are a few Pizzeria Limone locations throughout Utah. But Pizzeria Limone Salt Lake has our hearts as such a great location in the heart of Salt Lake City.
First impression- this place is super cheap for the quality of food they provide! That's one way we know we're in Utah, it always blows our mind how much cheaper almost all entertainment and dining is.
We ordered the Caesar salad and the Viola pizza.
Pizzeria Limone Menu
Every pizza on the Pizzeria Limone menu sounded fantastic! You can definitely get a classic pizza if that's you're thing. But I love when you can get something special with unique flavors and fresh ingredients. We've now been back several times for several trips and we still find ourselves always ordering the Viola. It's such a delicious pizza!
I couldn't get over how good the Viola was- who knew blackberries + Prosciutto + basil + pistachios could yield such an amazing pizza?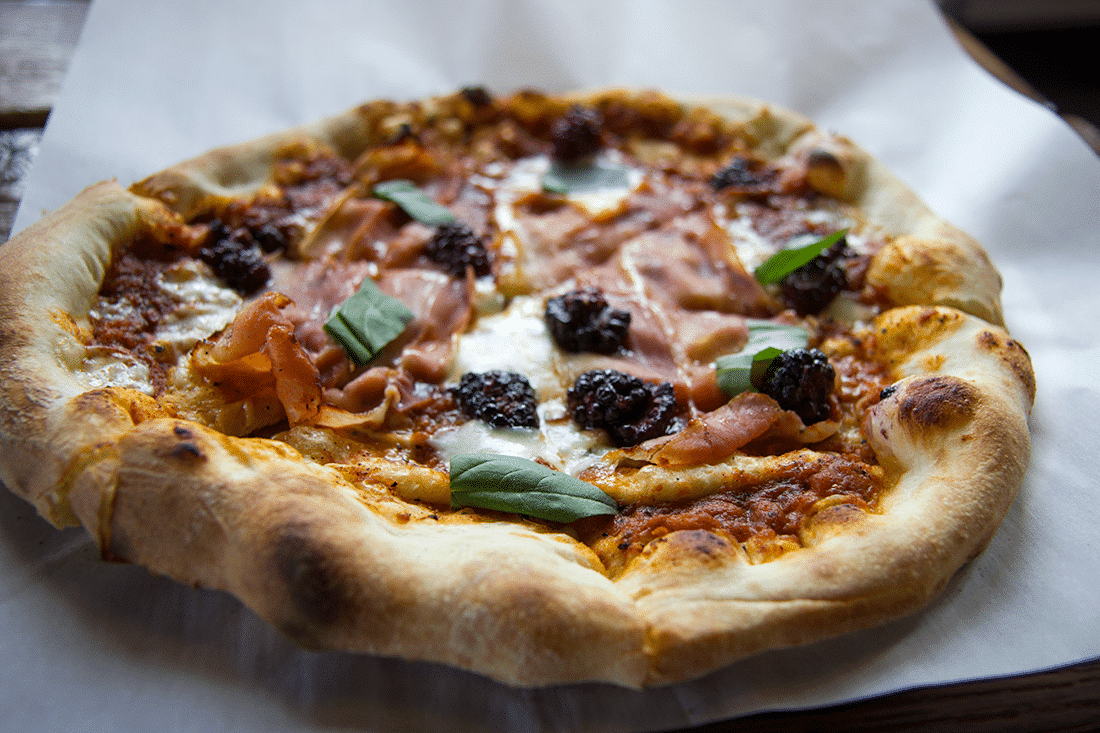 The best part was a pizza cost is quite a bit less than you'd expect to pay at most wood-fired pizza places. There are also really great options for gelato and Italian sodas too. Plus if you're in Utah County, there's a Lehi location now too!
If anyone wants to open a chain I know would do very well in AZ, please consider Pizzeria Limone- it really did live up to all the hype and more! We even went back the next day in Utah, we couldn't get enough!
Like this restaurant date idea? You may like these posts too:
Seattle Getaway: Via Tribunali
LoLo's Chicken and Waffles: The Solution to World Peace
Utah Date Night Ideas- Guest Post from Life with Amberly and Joe
Get 365 Date Ideas!
We want to help you have the best date nights ever! Grab this FREE printable with 365 date ideas, a date for every day of the year so you never run out of ideas!