Dinner in 5 Minutes: Crock Pot Creamy Salsa Verde Chicken
Okay, I'm admitting up front, the 5 minutes may be deceptive because you have to factor in the slow cooker cooking time, but other than that you can absolutely bet the rest of this meal is as easy as can be and you'll have it prepped and cleaned in 5 minutes!
Back when I was a teacher I had my summers off to explore my hobbies, and one summer some magical power came over me to know what would work in recipes and what wouldn't. I guess I'd read so many cookbooks cover to cover I just had it on top of my mind what chemically and consistently would work! Now this particular one is not rocket science and nothing impressive, but there were a few I could slap myself for not writing down since I thought I'd always know how to do it seamlessly. Now I struggle so hard and I'm glad I at least wrote down my easiest one!
I was particularly into crock pot meals, and I'd seen so many that used a jar of salsa as the liquid base that I figured an easy substitution would be salsa verde for a fun change up. I'd also seen a handful with a certain consistency add cream cheese, so I thought why not, I'm trying these two over rice, and the result became a meal with 3 ingredients that we adore and make often!
Ingredients:
1-2 lbs Chicken Breast (I usually just add two large and it works great)
1 Jar Salsa Verde
1 Package Cream Cheese
Dump the chicken in the slow cooker, and add the entire jar of salsa. Cook on low for 4-6 hours.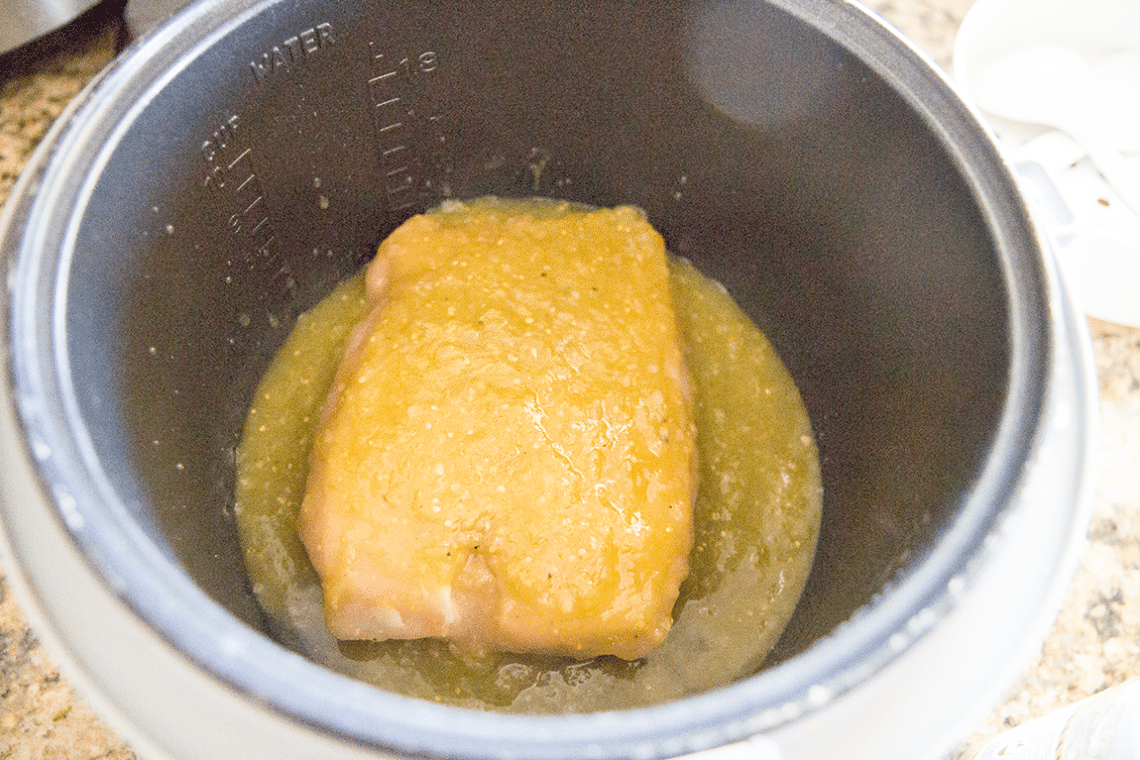 When the chicken is cooked shred it into bite sized pieces. Then add the package of cream cheese and cook another 10-20 minutes until it's melted. Stir it all up, and you're done!
Serve over rice or pasta, and enjoy one of the easiest and most delicious meals you can make!
Get 365 Date Ideas!
We want to help you have the best date nights ever! Grab this FREE printable with 365 date ideas, a date for every day of the year so you never run out of ideas!