25 Fall Date Ideas to Make the Most of Fall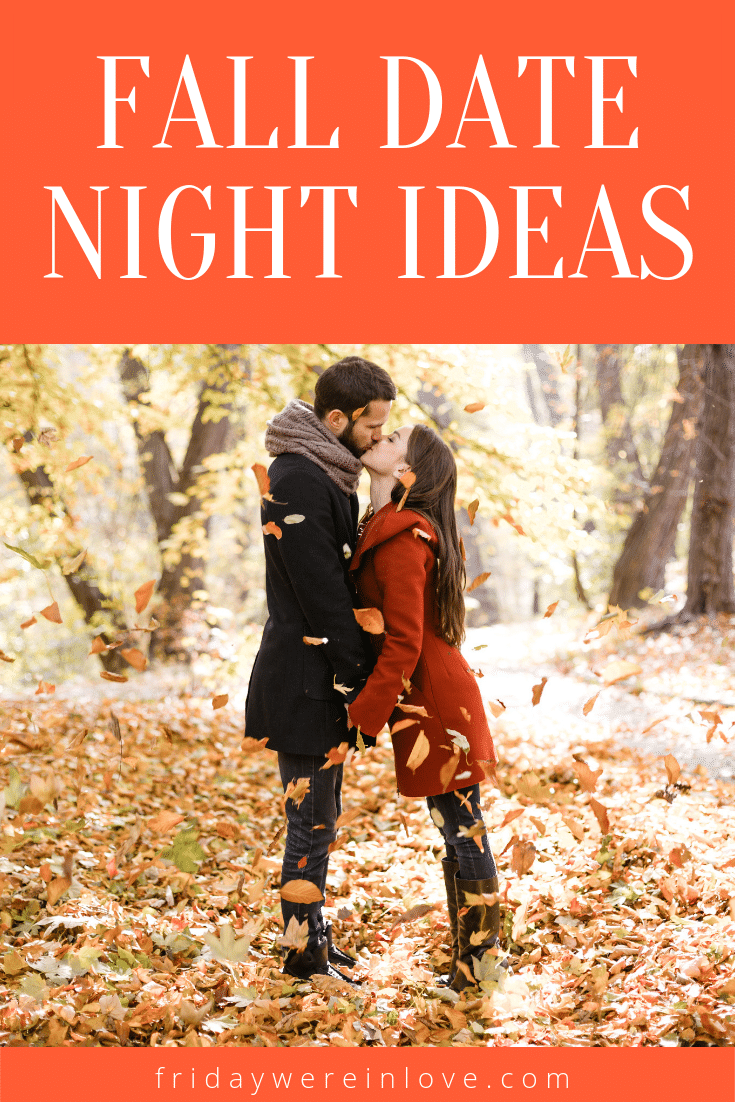 25 Fall Date Ideas: A round-up the best fall date nights including free, romantic, active, and at-home fall date ideas, to make the most of fall!


It's the time of year when leaves start to change, cooler weather hits, and everything turns to pumpkin- which means fall date ideas are in order! It's a great time to plan a different set of dates than you'd do any other time of year, and that may be why these nights are some of my favorites.
Fall Date Ideas
There are so many free date ideas, romantic date ideas, and just seasonal date ideas (when else is dressing up and pouring fake blood on your body appropriate/fun?) that make fall one of the most fun times to get out and make some memories with your significant other! Here are 25 of our favorite fall dates that we try to fit in this fun season!
Fun Fall Activities for adults:
– Carve pumpkins. It doesn't have to be spooky for Halloween, enjoy creating a fall pumpkin together.
– Go to the pumpkin patch and pick out the perfect pumpkins.
– Brunch! It's the perfect time to make pumpkin pancakes or maybe some apple breakfast crisp.
– Visit a harvest festival/fall festival
– Host/participate in a chili cookoff
– Go apple picking
– Make caramel apples
– Rake leaves and jump in the piles
Romantic Autumn Date IDeas
– Football games (even high school are fun- trust us!)- Go tailgating
– Celebrate the return of TV shows with a kickoff party for your favorite series. Cozy up and create a romantic fort date while you watch.
– Oktoberfest (even if you don't drink, there's lots of great food and entertainment at most of these events)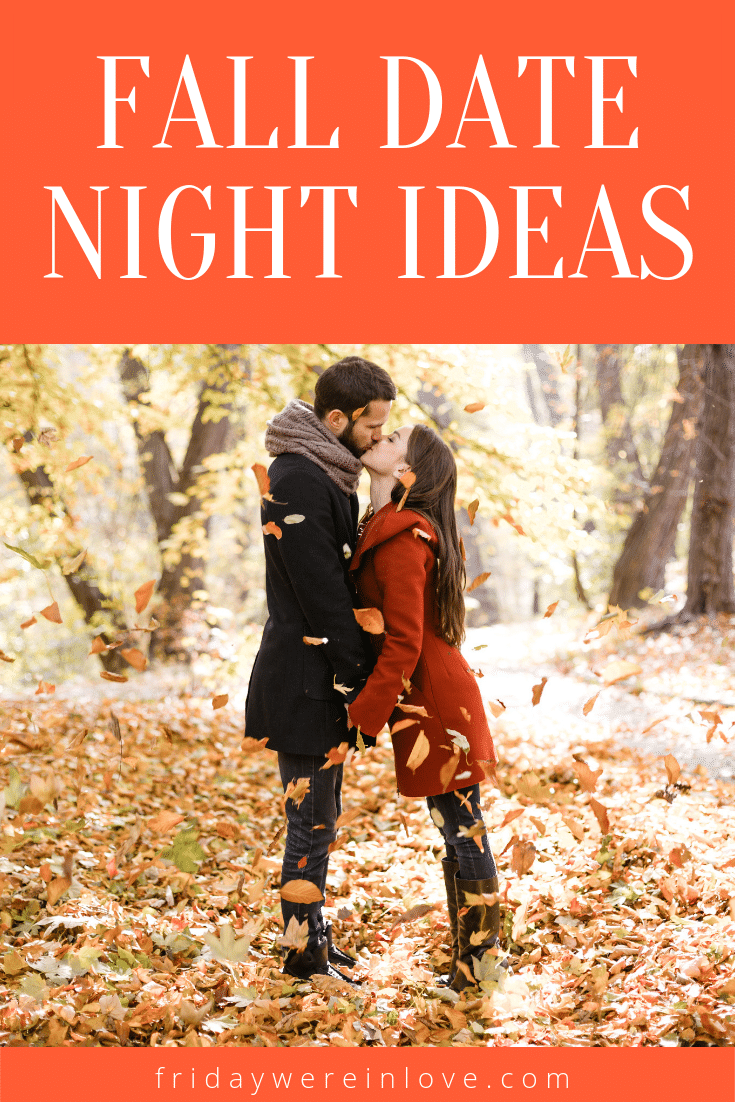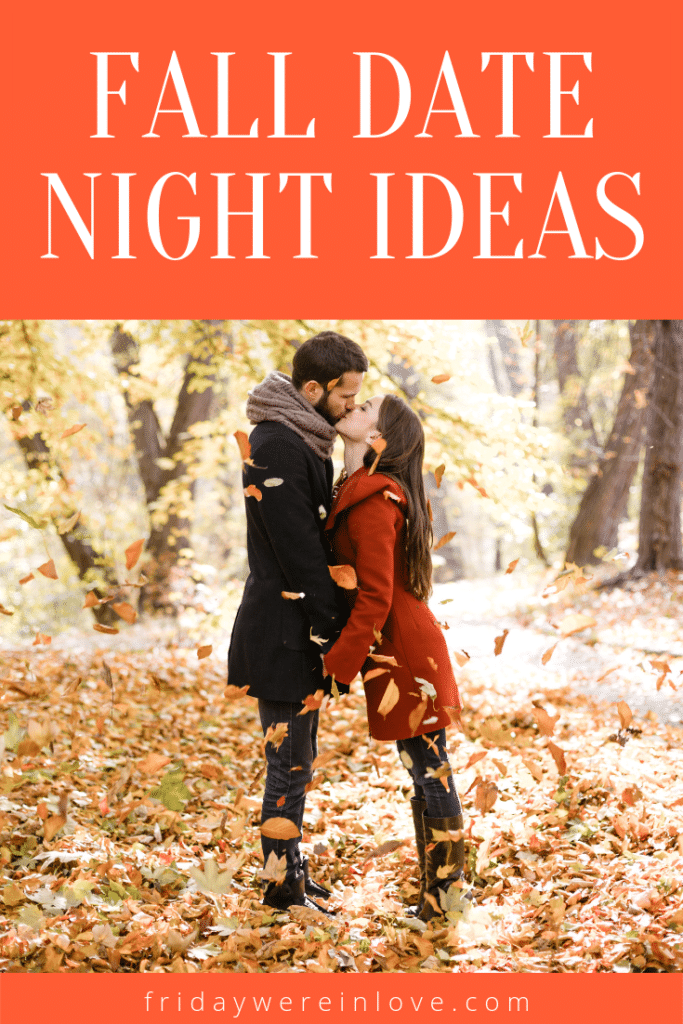 – Visit a Corn Maze
– Have a tv show marathon to catch up before a new season starts on your favorite show
– Go to the movies and see a fall blockbuster
– Attend a murder mystery dinner theater. These peak at Halloween, but they're fun year-round.
– Find a local Fall Play. Most high schools are putting on their fall production, and most theater companies have just kicked off their season openers.
– Hit up the county fair


– Plan Couple's Halloween costumes
– Create a hot cider/hot chocolate bar and have a hot chocolate date night.
– Have a bonfire/s'mores night
– Take a drive to see the leaves changing
– Bake fall/Halloween cookies or cupcakes- bonus points for the creepiest/grossest, etc.
– Head to the thrift store and try to create the worst Halloween costumes for each other (no need to buy a thing!)
– Look up and read the urban legends of ghost stories in your area, and go check out the locations
Whatever you choose to do this fall, we hope you have the best time enjoying the cooler weather, leaves, and romantic vibes of the fall season! And may several of these fall date ideas end up on your calendar!
Like these Fall Date Night ideas? You may like these posts too:
Over 150 Couple's Halloween Costume Ideas (With Family Costume Ideas Too!)
Halloween Activities for Kids + Families: 14 Halloween Traditions
Get 365 Date Ideas!
We want to help you have the best date nights ever! Grab this FREE printable with 365 date ideas, a date for every day of the year so you never run out of ideas!