Baseball Family Date + Baseball Father's Day Gift
Give the best baseball Father's Day gift with an experience gift to a ball game plus gear from his favorite team. Everything you need to know to make a Father's Day baseball gift happen!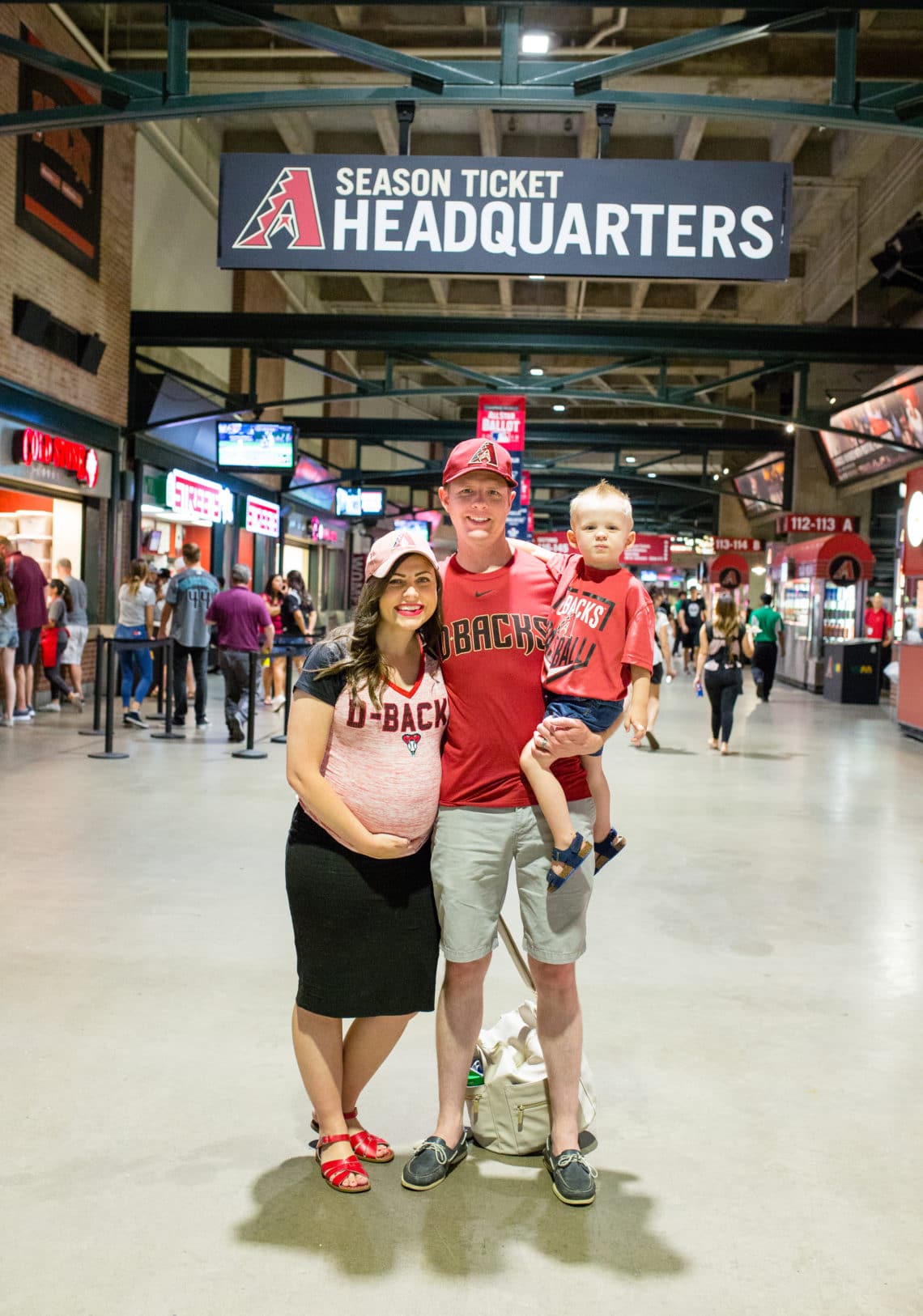 Baseball Father's Day Gift
I'm a huge advocate for making memories and gifting experiences whenever possible. Even when it comes to Father's Day, we're big fans of gifting something we'll remember over just something for gifting's sake. That's why a fun family date that dad will enjoy is definitely in order!
Jacob has been talking about taking our two-year-old to his first baseball game for months. We've always loved Diamondback MLB games as the perfect date night. We've been to several in our years together, and it's always a fun summer date! We knew it would likely also be the perfect baseball family date night too!
Father's Day Experience Gift
To make it even more special and gift a Father's Day gift he could unwrap with the tickets, we purchased our favorite team's apparel from Lids. There are so many great options, with so many teams and sports available, it's so easy to find the perfect one for dad! And let me add the whole family too because I was thrilled to find shirts jerseys and hats that were perfect for the little man, and for myself too!
MLB Apparel
Also- if you're in the market for a last-minute baseball Father's Day gift, Lids has great hats! They even do custom hats, which would be a really cool Father's Day gift!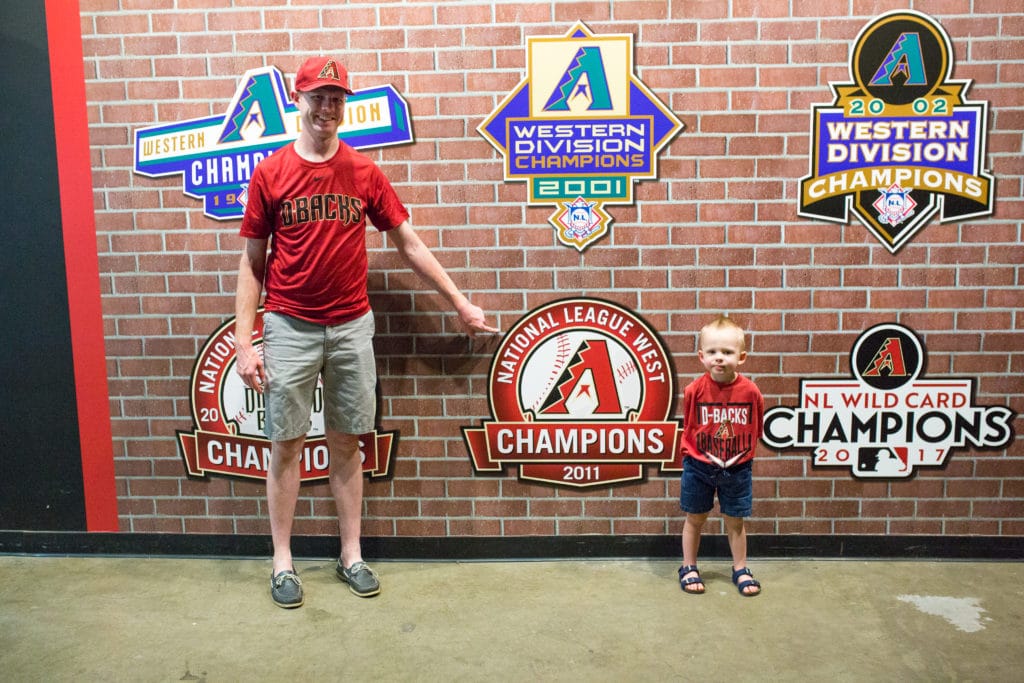 I really love gifting game day gear because it makes the experience feel even more special. Not to mention we're not all set to not only go to one fun game together with this gift but to several! It's a gift of memories and experiences that keeps on giving!
Plus my mom heart just about melted watching Jacob teach our son about baseball. He was so into the game that when we tried to leave early to make a decent bedtime, he insisted we stay and watch.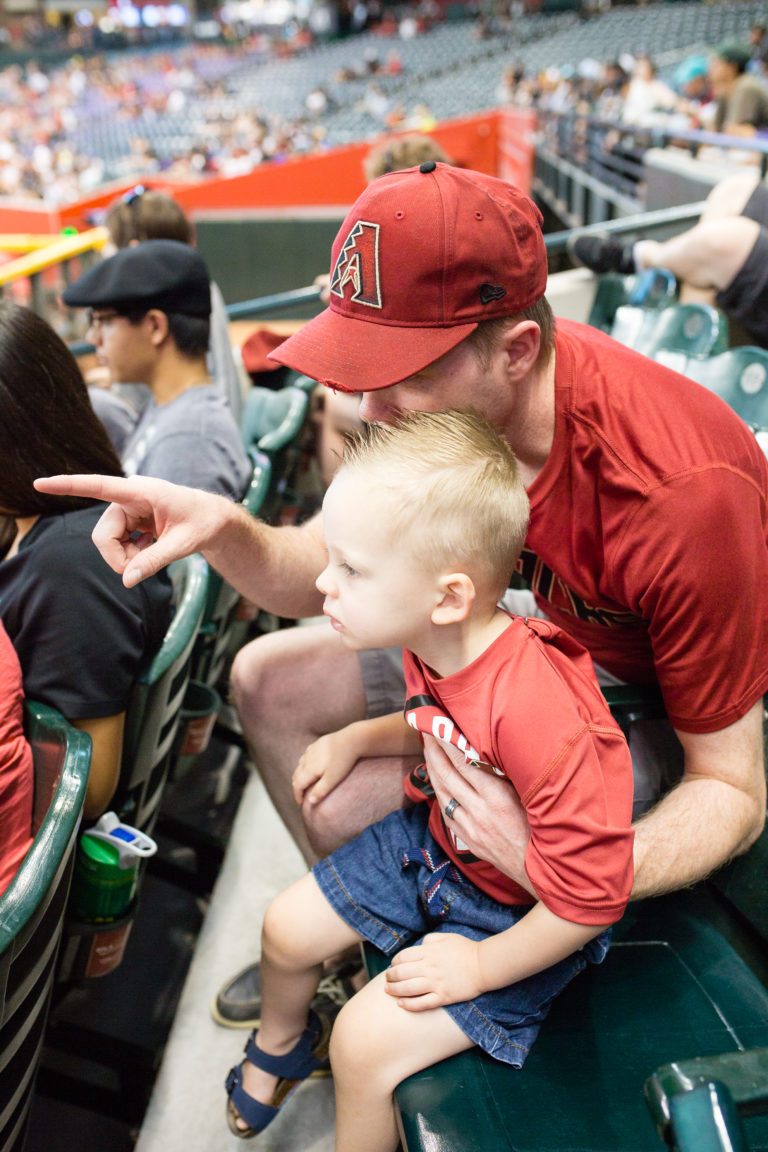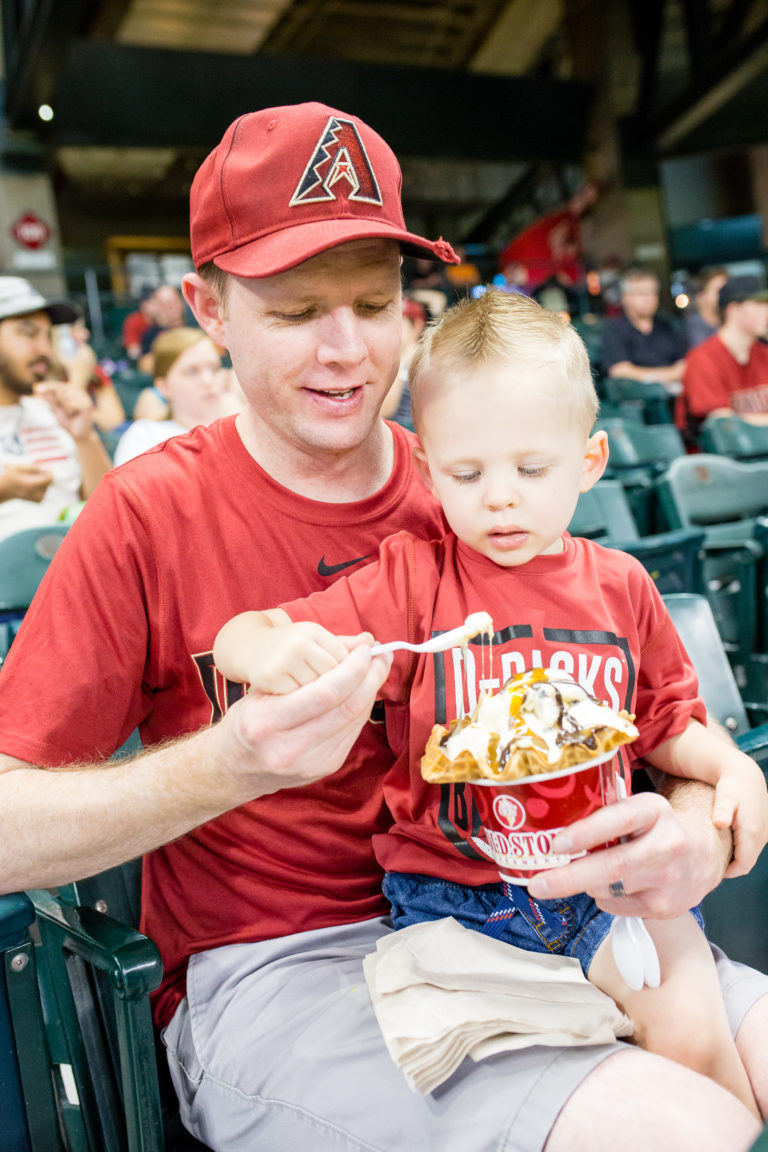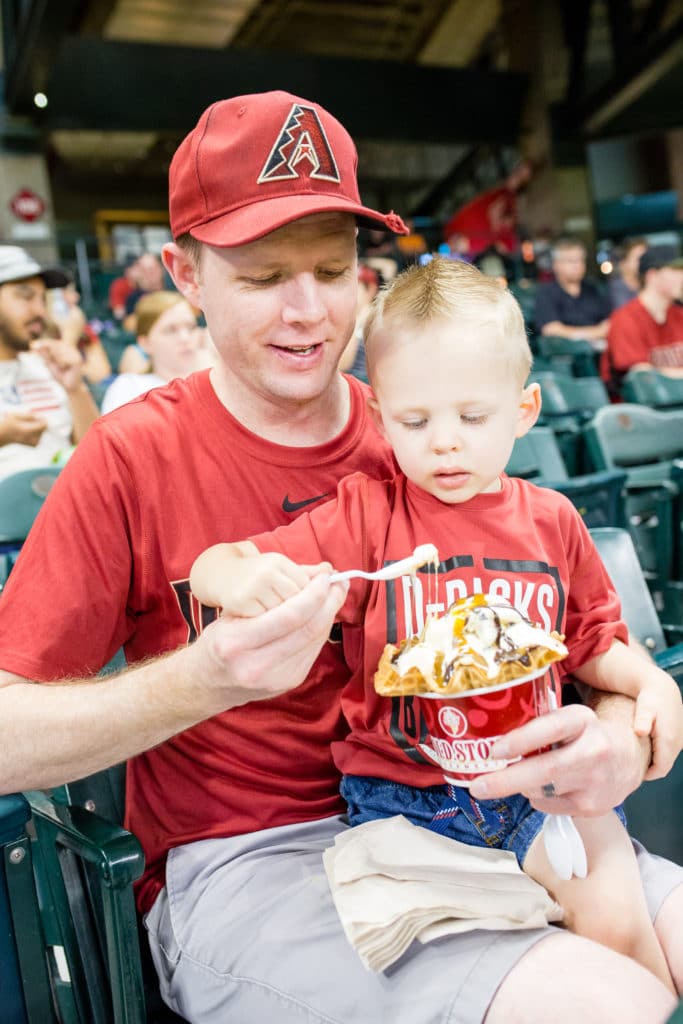 Taking Your Kid to Their First Baseball Game
We did all we could to make it a positive experience, even buying treats and teaching him every cheer. When we left we asked what his favorite part was. He said "Watching them throw the ball!" which made us both light up!
Instead of falling asleep on the drive home, he recounted names of players he'd overheard, cheers, what vendors shouted to sell products, and even the perfect pronunciation of STRIKE! It's something we know he'll be talking about for weeks.
And this sweet experience and baseball family date was the ultimate Father's Day gift. It's hard to go wrong with a fun sporting event to attend and wrapped tickets. But it's even harder to go wrong when the perfect sports attire and an experience the whole family can enjoy together are also included!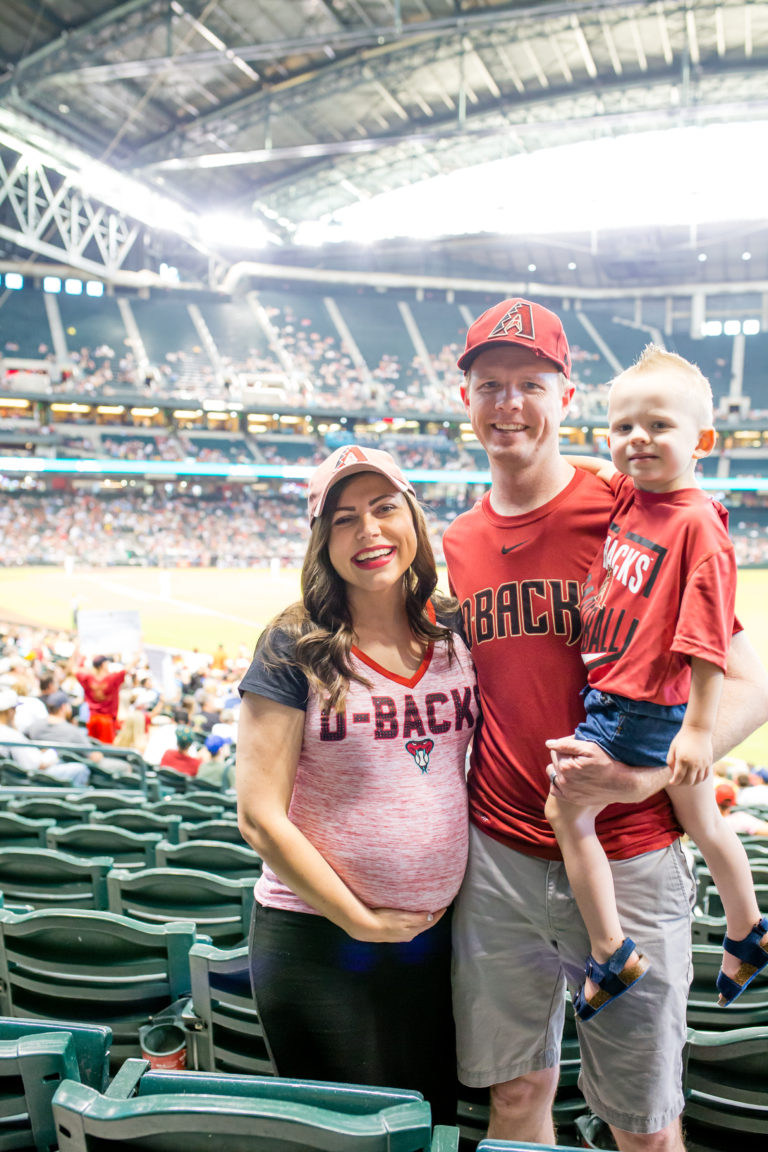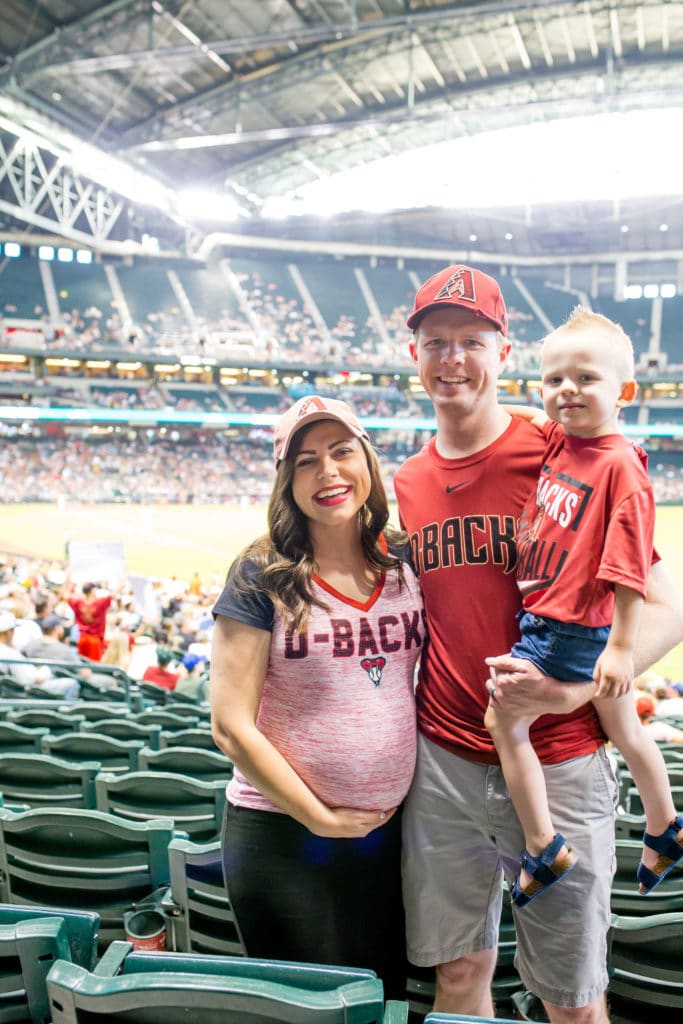 Get 365 Date Ideas!
We want to help you have the best date nights ever! Grab this FREE printable with 365 date ideas, a date for every day of the year so you never run out of ideas!