Odysea Aquarium Family Date
Our experience at the Odysea Aquarium visiting the Odysea Aquarium in Scottsdale AZ. Here are the details if you're deciding if it's worth the price, what you'll experience, and how to make the most of the aquarium visit.
Scottsdale Aquarium Date Info:
Date: Odysea Aquarium Family Date
Odysea Aquarium Price: $38 per adult, $25 for kids. $25 options for evening visits and an annual pass makes it a lot more affordable if you plan to go at least twice in one year.
Location: Odysea Aquarium Scottsdale AZ

The fastest way to get over the "We're having a new baby tomorrow and won't see you for a few days" toddler guilt is to plan a pretty grand family outing. We've been season pass holders for the Odysea Aquarium in Scottsdale this past year, and with our passes close to expiration, we knew it was time to use them!
There was also some hope that walking through this best of the Phoenix aquarium scene place, that I'd go into labor. No luck there, but it was really excellent to have a really fun day in our last day as a family of three.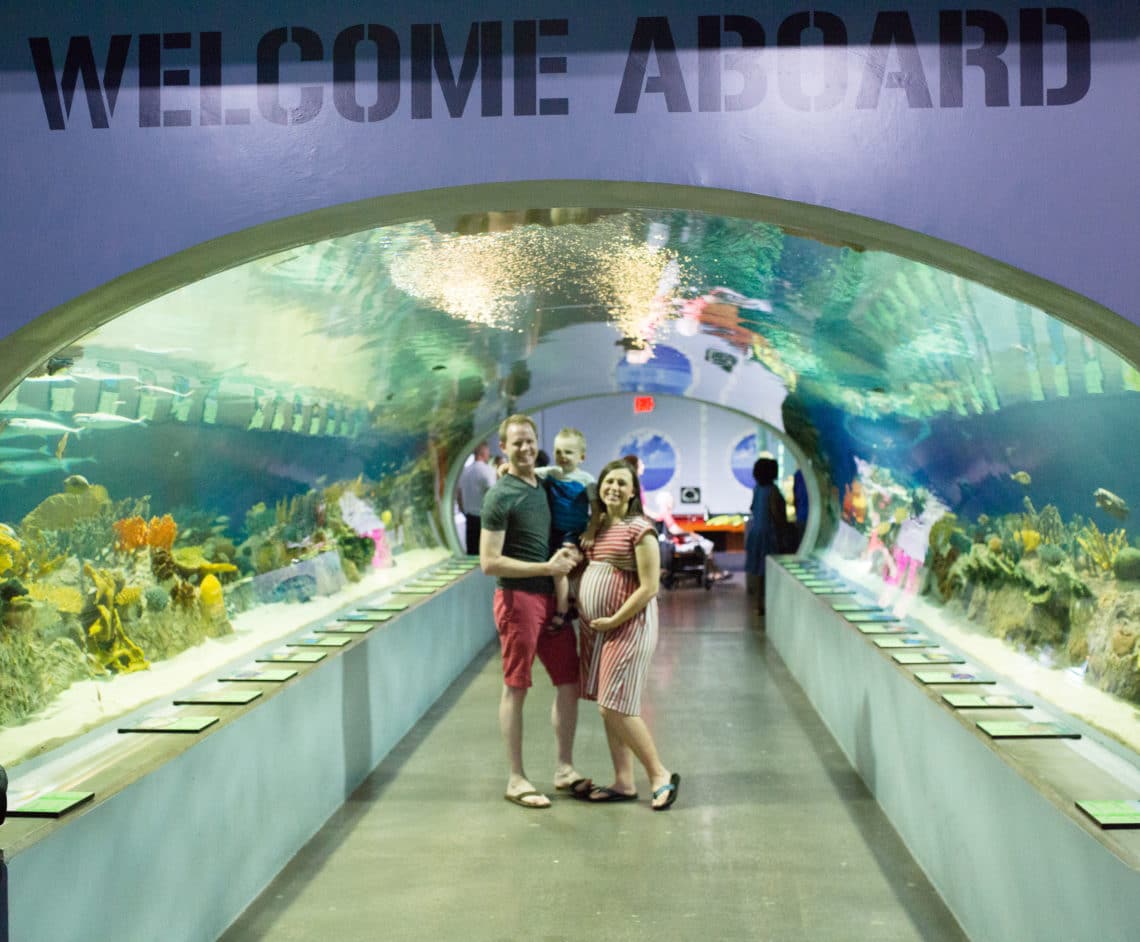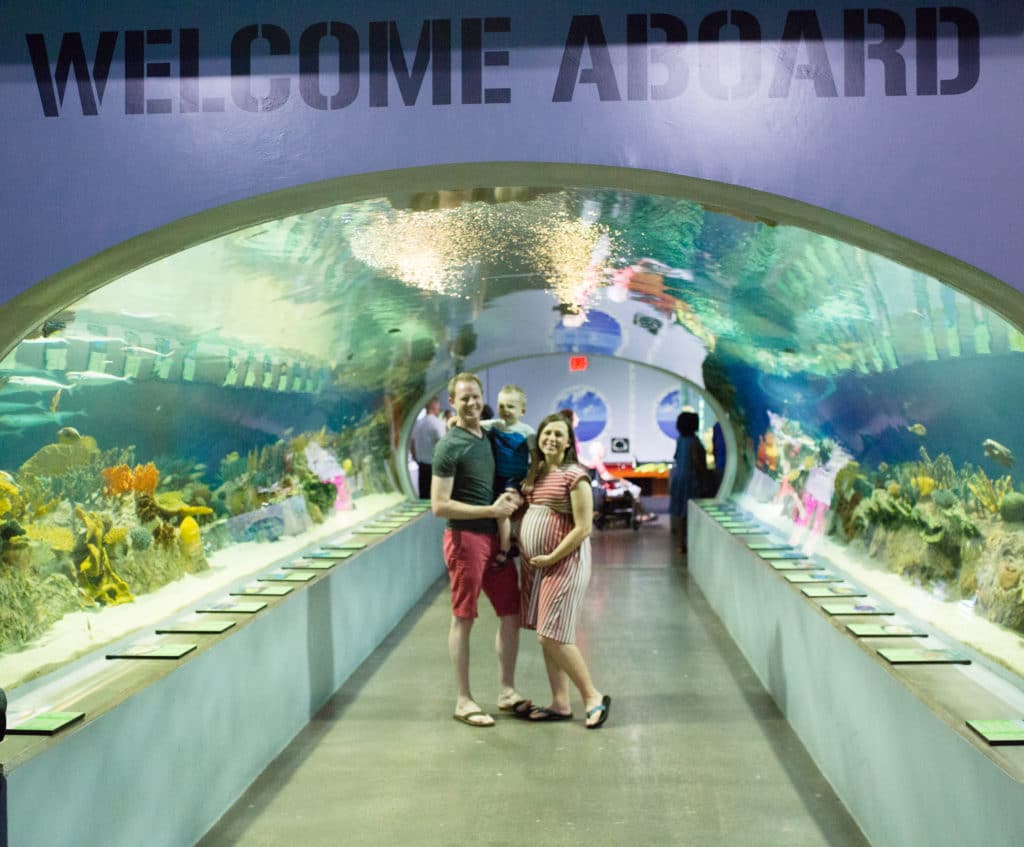 This is definitely one of the best aquariums we've been to! The Odysea organization does a great job, and I will say if you make a full day of it I think the tickets are worth the price. Our toddler has loved going several times this past year using our family pass. He even calls our family dates "family adventure day" now which of course melts my heart. The Scottsdale aquarium is always at the top of his list for a family adventure!
Odysea Aquarium Scottsdale AZ
Here's what you can expect at the Odysea Aquarium Scottsdale. There are plenty of fish exhibits to see! There are two levels, and both have plenty of areas to stop and watch several different species of fish. Even on the most crowded Saturday, you'll still find plenty of areas your kids can stop and enjoy.
There are a few bonus animals too. The tucan and sloth exhibits are always a favorite, the otters and penguins are fun to watch too!
If you know your kids will do best breaking up activities, the Odysea Aquarium Scottsdale does a great job with this! Our little guy could play with the advanced water table and the coloring area for hours. He could play with their interactive games all day too. His favorite includes an interactive screen on the floor he can run around and jump on all day. He gets worn out, we get a great nap, and it's really fun for all!
Arizona Aquarium
There are two floors to Odysea. The top has viewing areas and a fun sting ray petting exhibit. There are actually two areas for this, so everyone can enjoy it! We like watching the large rays in the large aquarium tank.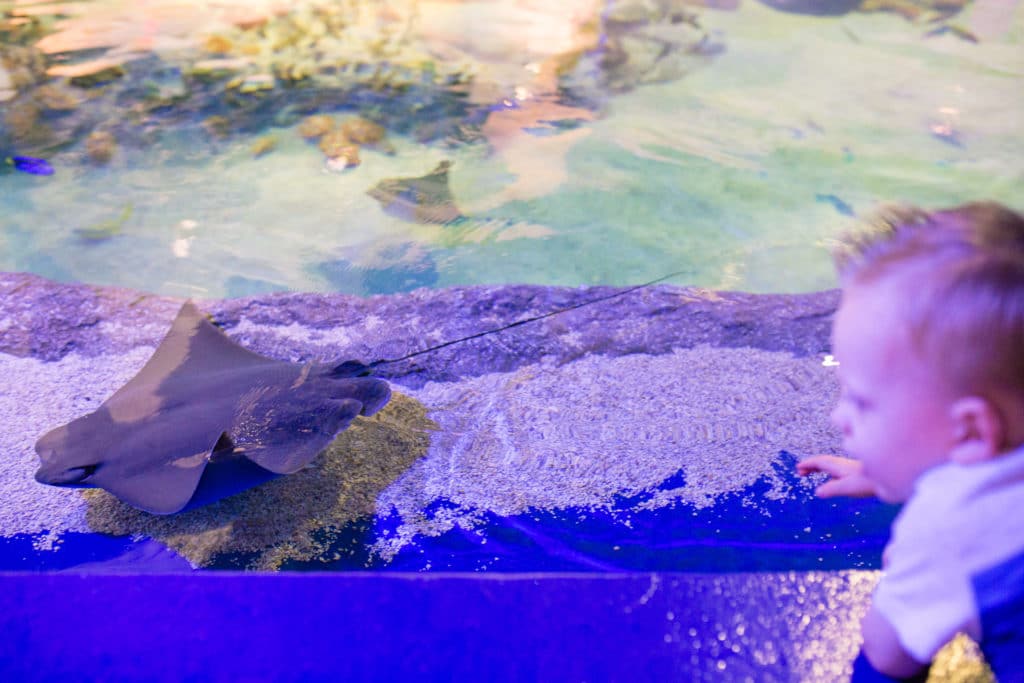 The smaller tank is perfect for toddlers and children to watch and enjoy. It's also perfect for a pregnant mom to sit on a bench and take a breather. They do a great job with seating for the elderly, pregnant women, tired parents, and nursing moms.
We really like the cafe too! That's saying something for a foodie family, but it's definitely one of the best museum cafes we've been to. It's on the top floor about halfway through your visit.
We'd mark quality time off our checklist big time with this fun family date. I love teaching my two-year-old about new animals. He really loves experiencing the aquarium. And we all head home a happy family with a great memory!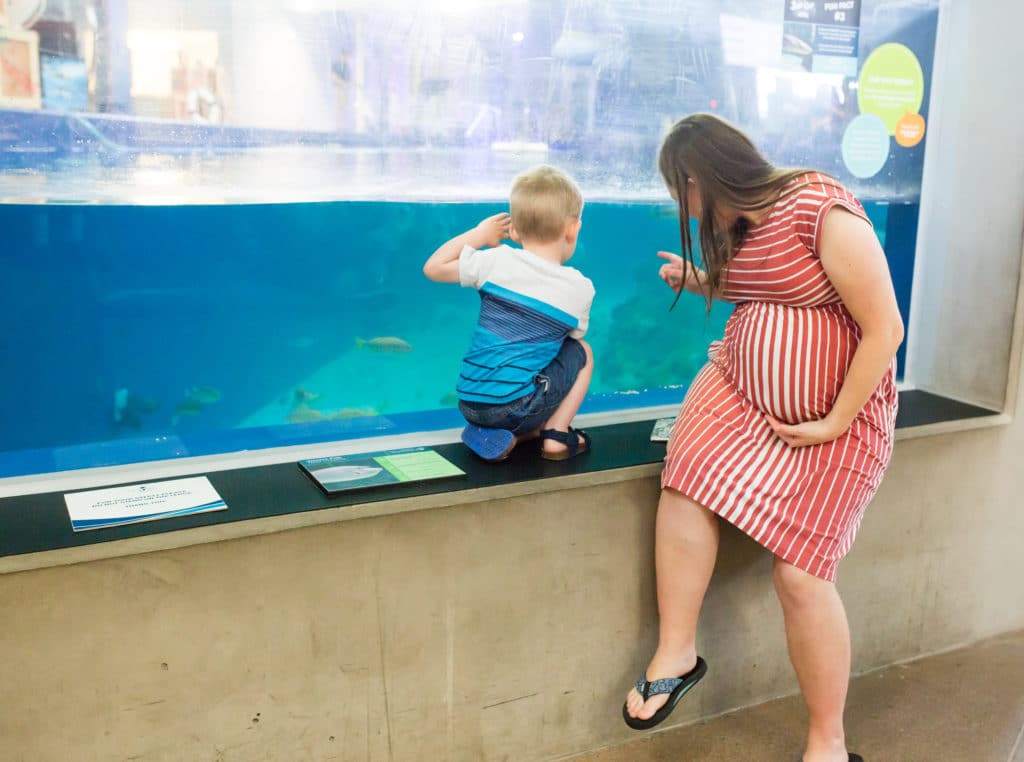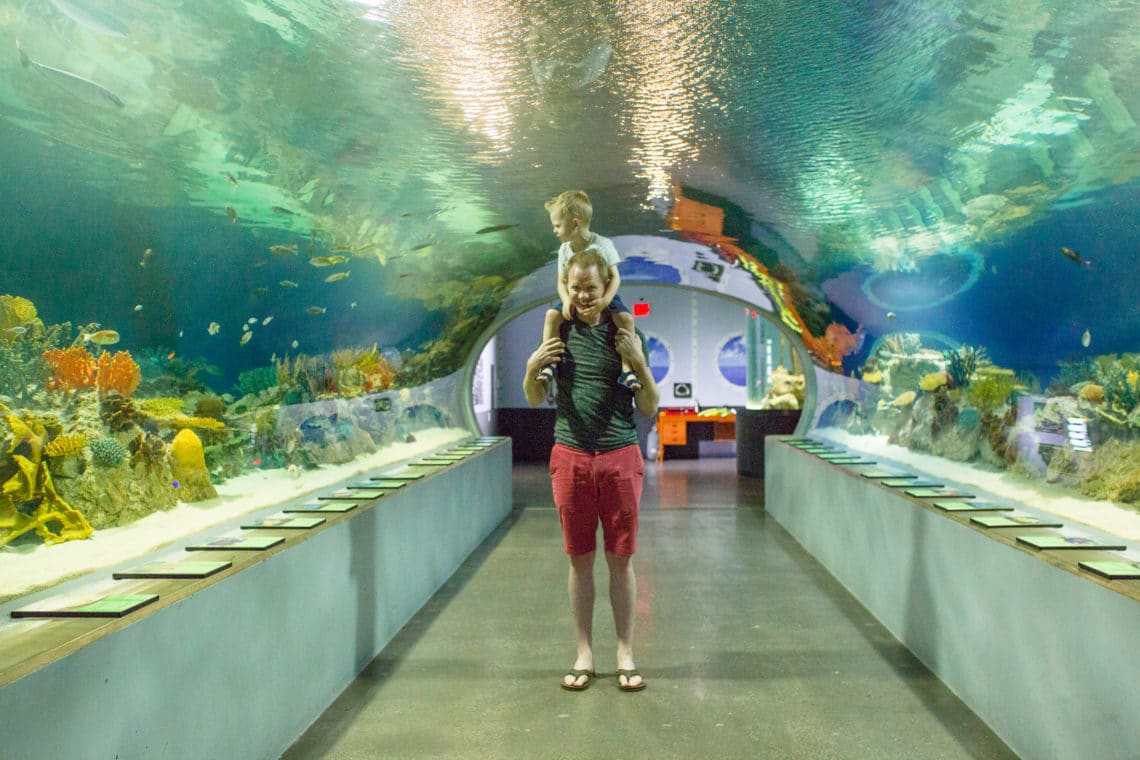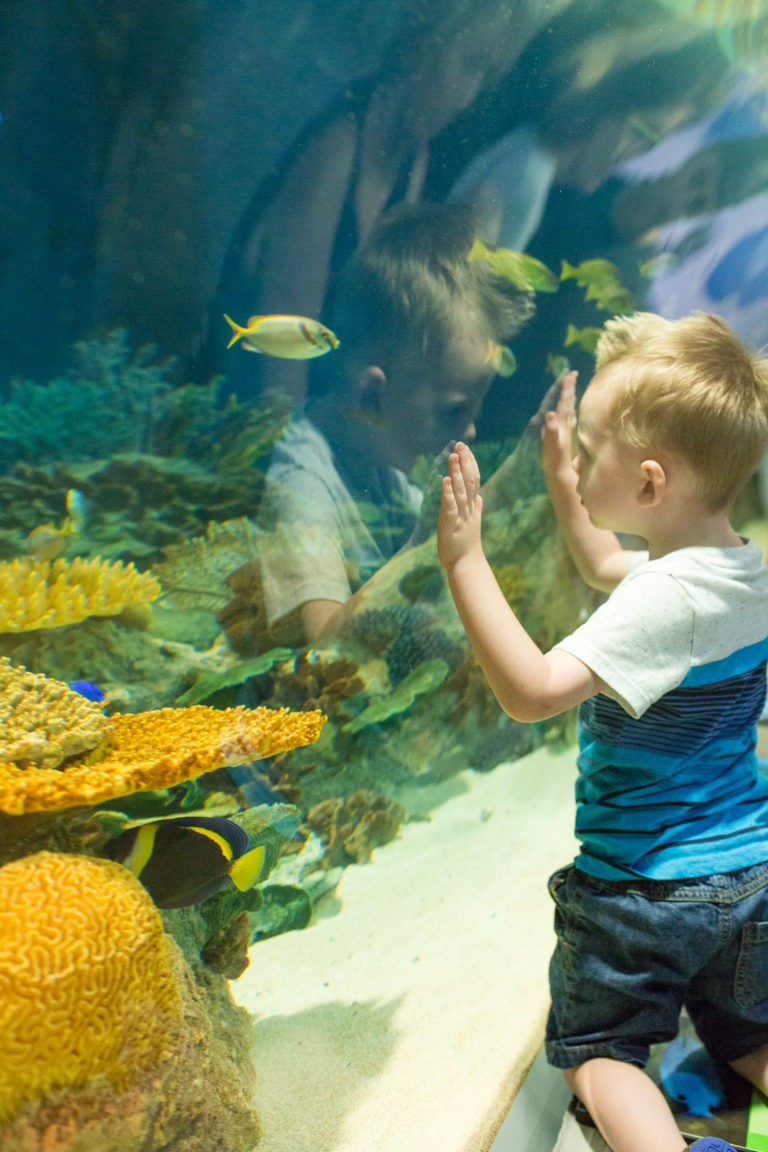 Like this Aquarium AZ post? Here are few other posts you may like too!
Baseball Family Date + The Perfect Father's Day Present
Last Week of Pregnancy Date Night Before Baby
Mirror Maze at the Arizona Science Center
Get 365 Date Ideas!
We want to help you have the best date nights ever! Grab this FREE printable with 365 date ideas, a date for every day of the year so you never run out of ideas!