Valentine's Day Baskets for Kids
How to create Valentine's Day Baskets for Kids with tons of Valentine gift ideas for kids that will keep them busy, having fun, and feeling extra love!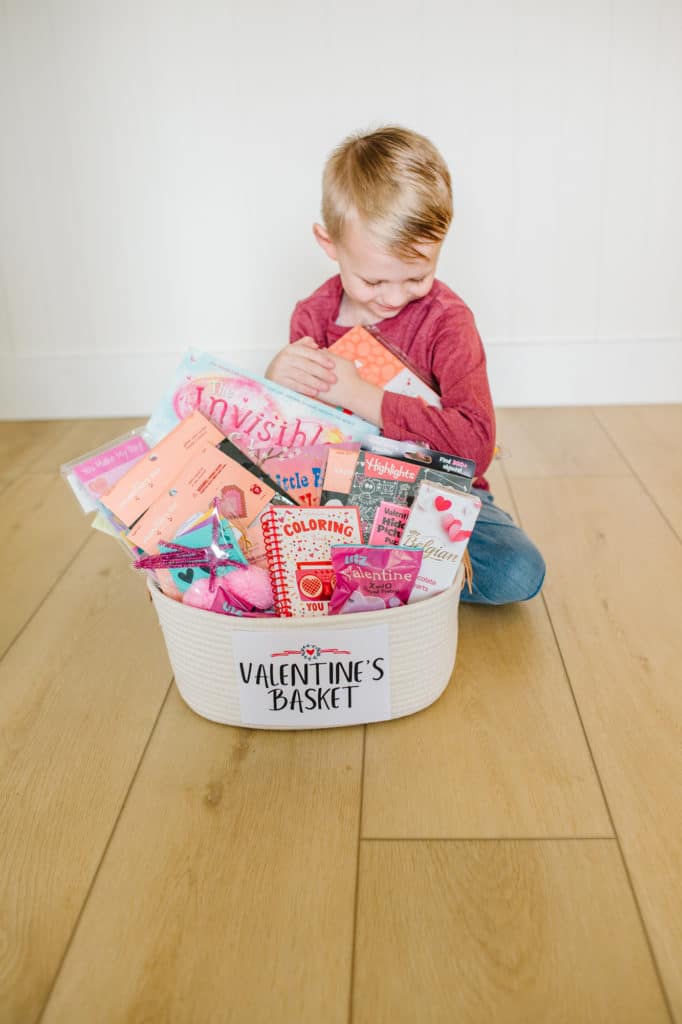 I love Valentine's Day! Even though I'm all about a great Valentine's day date idea with my husband, I'm a firm believer it's important to celebrate Valentine's Day with kids too! Everyone deserves to feel some extra love this day!
With holidays looking a little different this year, I'm on a mission to make each feel fun at home. A Valentine's Day basket for kids felt like such an easy way to do just that!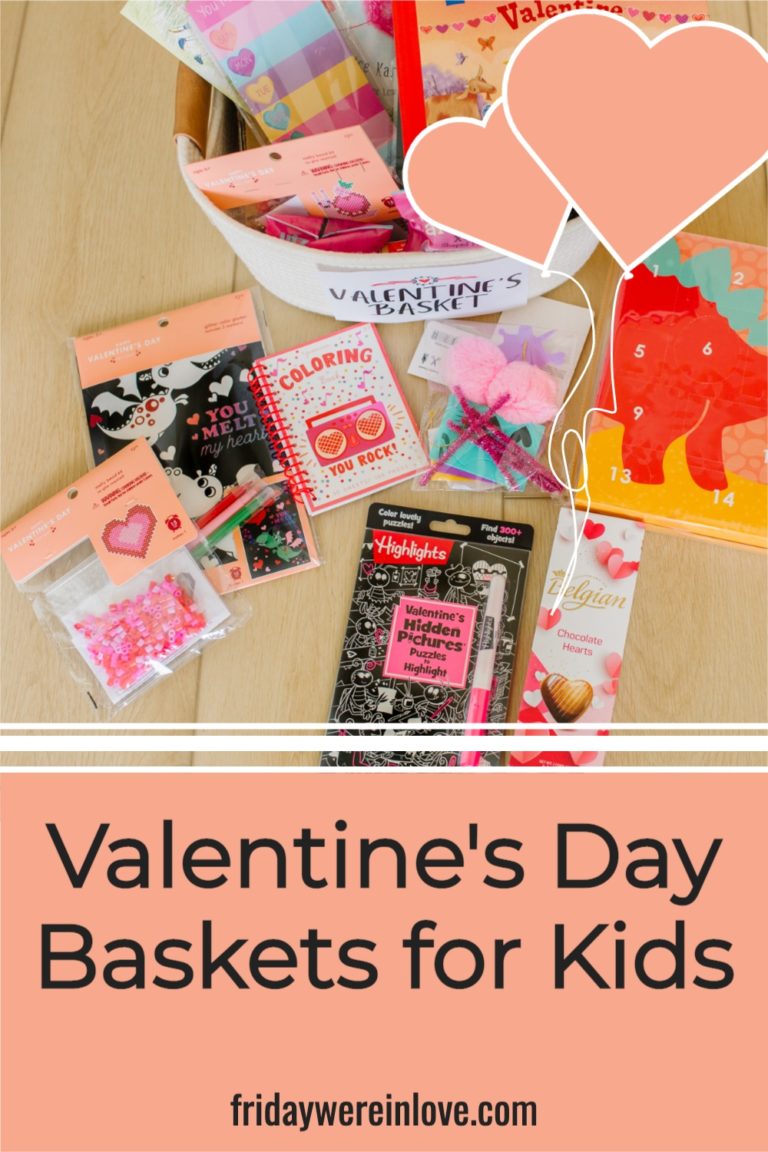 MAKING Valentine's Day FUN FOR KIDS
When I realized this year was going to make our holiday celebrations look different, I went into instant problem-solving mode. My kids love Holidays. I think all kids do!
We decided a few fun activities, crafts, and books were a great way to kick off a holiday season! Surprisingly, these don't take a ton of effort or money, and they're the perfect way to have some festive fun at home!
WHAT IS A Valentine Basket?
It's a Valentine's Day box or Valentines basket of fun items to help celebrate the holiday all month long! Some people call them love baskets for kids too, same concept!
I found this woven rope basket and it was the perfect size to hold a few fun items.
Also, I created a cute design printable you can tape to the box you decide to create. You can get your Free Printable Here:
Free Valentine's Love Box Printable
Just print this page and attach to the Valentine's basket or box of your choice.
What do I put in a Valentine's Day Basket for Kids?
I think this may be the easiest holiday to pull one of these together! If you can do any gift, prize, treat, or activity that's Valentine's themed. But, since it's the day of love, you can also include items you know they'll just love!
If you need some gift ideas, we have your back on that too!
Valentine's Gift Ideas to Give Kids in a Valentine's Day Basket
*I have tons more linked on my Amazon storefront!
Valentine's Day Books
We're building our Valentine's Day library, but this year we're adding Hug Machine and Little Blue Truck's Valentine. I have tons of others we love linked here.
Valentine Activity Books
I love keeping my kids occupied with fun learning, art, and activity books. When you can find a great Valentine-themed activity book that provides some screen-free fun, you jump on it! I love this Highlights Valentine's Highlighter activity pad, it's cute and perfect to keep kids busy on a day at home!
But I also love buying an activity book from something my kids just love. Like this Star Wars Doodles book my preschooler will lose his mind over! Share their love with something you know they love.
*I have tons more linked on my Amazon storefront!

Valentine Crafts
I start looking for these easy items at the Target Spot early in the season. It's a great place to grab several items for about $3 a piece. But I've also found amazing stuff for better deals at Joann. You can shop online and find tons of cute, simple Valentine's crafts/projects for kids to do!
FAMILY FUN WITH Valentine's EXPERIENCES
I almost always give a bag of Valentine candy that I know we can bake into Valentine cookies. A heart-shaped waffle iron or some Valentine cookie cutters can be a great thing too! Think of a fun activity and put those things right in the Valentine basket!
I hope these help spark some ideas, and some extra love! I'm a firm believer it's important to show kids some love too, and this is a fun and easy way to do just that!
Get 365 Date Ideas!
We want to help you have the best date nights ever! Grab this FREE printable with 365 date ideas, a date for every day of the year so you never run out of ideas!