I Love Halloween: 10 Reasons to Have a Halloween Obsession
I hate horror movies and being scared in general, but I LOVE HALLOWEEN! Halloween may be a scary, grotesque, greedy holiday to many, but here are 10 reasons to have a Halloween obsession.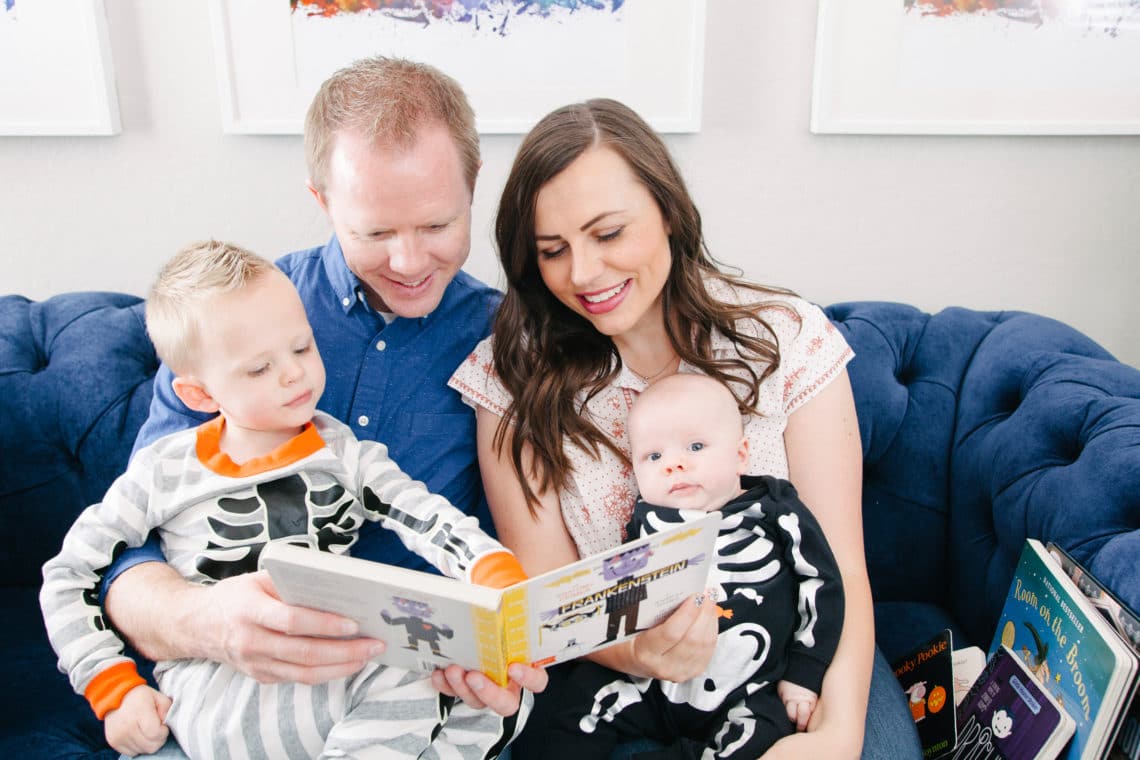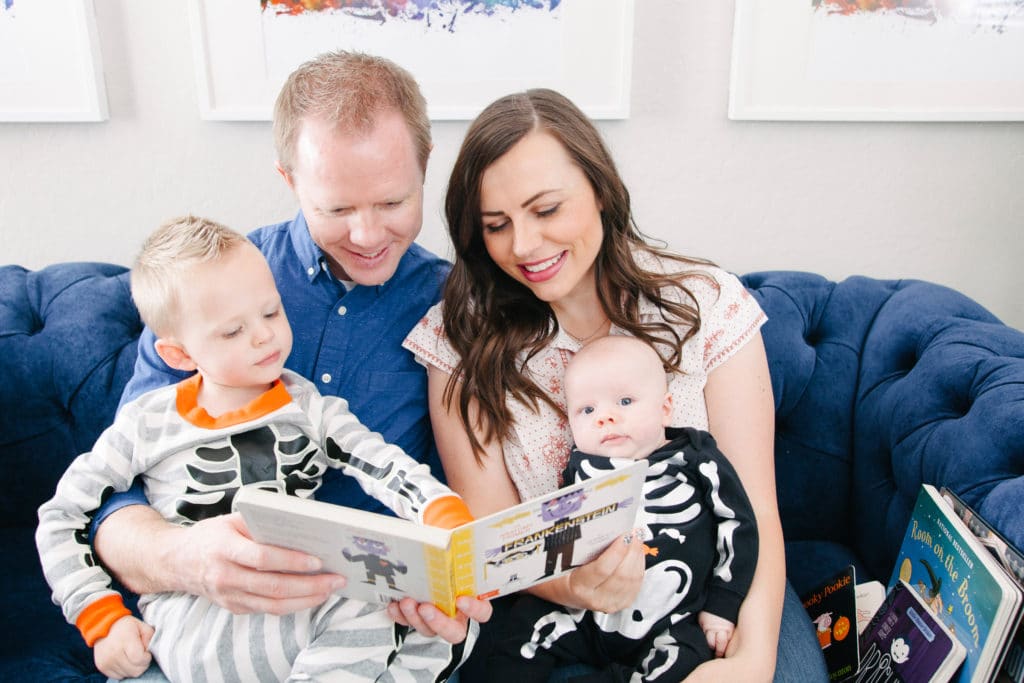 If you follow me on Instagram, you know I love Halloween so much, that it has its own hashtag. #FWILHalloweenObsession will show many Halloween posts celebrating the season!
I did a content analysis this year and realized I have four times the amount of Halloween content than I do Christmas. I am also obsessed with Christmas, but Halloween definitely wins for my favorite holiday.
And since a lot more Halloween content is coming your way, I thought I'd take a minute to share why we love it, and hope it encourages a love for you too!
Why do I love Halloween so much?
As a girl who doesn't love scary movies, hates when my husband jumps to startle me, and is afraid of dark basements, this surprises many. However, Halloween conjures up so much joy and I just love it!
I recently learned that even my closest friends have no idea why I love it, and why we go all out for our Halloween costumes. So I thought I'd put on my storyteller hat today with a few short stories to explain why I love Halloween so much, and why it's the best holiday.
10 Reasons to Have a Halloween Obsession
For every ounce of obsession I have, my mom has 200. She is such a fan, and only wears black and orange all October! As a teacher, it's fitting, and her students adore it. But as a child, I adored it too!
She made a huge deal out of Halloween with food, crafts, and costumes. I smile each time I think of my childhood Halloween memories, thanks to my dear mother. The nostalgia gets me every time!
We still love seeing my mom and her love, but we create our own memories too with fun Halloween traditions. Perhaps my favorite thing is our big pile of the best Halloween books for kids, and reading nonstop all October. I get a little sad the day Room on the Broom goes back into storage. Halloween is such a magical memory-making time of year for us!

It Represents A Mother's Love and Service

My mom is a seamstress, and I was lucky enough to have someone who could sew anything. I have distinct memories of sharing my imaginative dreams and her love and service making them a reality. When I was really young, I remember four costumes ready for Halloween night all lined up in a row on hangers freshly made the night before.
Even as a young child, it was one time I really appreciated the magic she created and her acts of service in my life. Halloween made her love shine bright and even an egocentric child could see it clearly.


Creativity Without Perfection

We've joked for years that we should stop cleaning cobwebs on our front porch in the summer to prep for Halloween. It's a little messy, it's creepy, and it's imperfect. It's truly the season of anxiety disorders and perfectionism can take a rest and have so much fun creating and enjoying decorations, food, and crafting. I feel so capable of trying new crafts because many are made to look messy.
I love that it's a holiday that gives permission to try without fear of perfection.

Top 10 Reasons to Have a Halloween Obsession

Playing Dress Up

There are a few times it's socially acceptable to dress up as an adult. Comicon, what to wear to Disneyland, and Halloween top the list! You can be anything you want to be. If you want to go cheap or spend a small fortune, you can! It's really fun to dress up and feel like a child again.
This is probably why we love sharing 150+ Couples Halloween Costumes with a list that just keeps growing and growing!
Also, we have a thing for buying skeleton pajamas and kids Halloween pajamas and wearing them all year. It's another fun way to dress up and create even more memories!
Related: Why We Go All Out with Extra Halloween Costumes

There's Something for Everyone

I hate horror and scary movies and TV shows in all forms. Yes, friends, I'm admitting I can't even do Stranger Things. But I love that those exist for those who love horror!
For those of us not into the scare and the gore, there are Disney movies and Charlie Brown. Many read Harry Potter in October. There's just no wrong way to celebrate. From scary to spooky to just cute, you can choose what to participate in and focus on. I love that there's truly something for everyone!
Plus, if you love candy, themed cookies or cakes, Halloween donuts, and sweets in any form, you know there's something for you!
Related: Hitchcock Movie Night

Perfect Weather

First of all, I know a lot of the country gets snow on Halloween, in fact, I grew up in one of those climates. But often it's the last week before the cold really hits, and it's a great last hoorah!
Since moving to Arizona, I've learned it's the week the weather FINALLY cools down. Being outside is perfect, and everyone emerges from a summer of hibernation. Trick-or-treating is blissful here, and rarely does anyone need a jacket! You can see all the costumes without the worry of the coat covering up the creativity.

Social Gatherings

At Christmas time people are so busy that social gatherings can feel stressful. At Halloween, a trunk-or-treat, work party, or block party feels like a welcome event!
I love Halloween because of our friend's Annual Costume Halloween Party. I'm such a fan of the trunk-or-treat gatherings.
Particularly due to our lovely weather, it's a magical time where I reconnect with so many friends and neighbors. It's truly the best time socially!


Pumpkin Patch/Pumpkin Season

Halloween is also tied to fall, which seems to be a favorite season for all! I love the pumpkin patches, the fall date ideas, and the pumpkin food.
Fall/Halloween go hand-in-hand in my book, and it's really fun to celebrate.

Holiday Season Begins/Holiday Traditions

I'm a sucker for the holidays, there are so many fun things to do to celebrate!
We're all about traditions and celebrations, and Halloween is the kick-off for my three favorite months of the year. We love spooky season, but Thanksgiving and Christmas plans are well underway with things to look forward to as well!
Oh, the memories we make every year and the traditions we enjoy!
Related: Fun Halloween Family Traditions


Halloween Date Ideas

When September hits I immediately ask Jacob if we can get several of our Halloween date ideas on the calendar. Consequently, there are so many things to do, and planning a date night is about the easiest thing in October! Halloween season is made for date nights full of Halloween movies, festivals, and maybe even an adrenaline rush or thrill at a haunted house.
The moment October is over and we hit November, my heart sinks feeling like we never got enough Halloween date nights in. But I'm sure grateful for the fun, easy dates we do fit in!
There are so many other things and reasons I love Halloween, but these are the big ones that make me enjoy October so much! I hope for anyone who isn't a fan, it helps shed a little light on why so many people love and adore Halloween!
Like this Halloween post? You may like these posts too:
Over 150 Couple's Halloween Costume Ideas (With Family Costume Ideas Too!
Halloween Costume Pictures: Pre Trick-or-Treating {Free Halloween Printable}