Sprinkles Cupcakes- A Trip to the Local Bakery
Is Sprinkles Cupcakes Scottsdale worth the hype? Here are our thoughts and experiences visiting this famous bakery!
We had heard Sprinkles Cupcakes in Scottsdale Arizona is such a fun bakery with some of the best cupcakes around. But we decided it was time to put the rumors to the test and try some of the famous Sprinkles cupcakes for ourselves.
After a lot of group dates and Halloween festivities this year, we decided a night for two was in order. We wanted to do something simple and one we could make an early bedtime with. So we hit up Sprinkles.
Sprinkles Cupcakes
Sprinkles Cupcakes Scottsdale is a fun place to visit for the cute shop alone! If you've never been or never heard of it before. It's a bakery that started in Beverly Hills and was made famous by Tom Cruise and Katie Holmes who loved the cupcakes and have them delivered to friends. After being mentioned by the celebrities it became a place you can wait in line for hours.
However, the Sprinkles Cupcakes Scottsdale location is always a little hopping, but never more than a couple minutes wait time.
Sometimes finding our famous local haunts is our favorite thing to do. It helps us feel like local experts I suppose.
Sprinkles Gourmet Cupcakes Flavors
Wanna know what they're famous for? It's their red velvet cupcake, and it even comes in a gluten-free cupcake option. But I love that there are new rotating flavors every week. I've never had a bad flavor!
We highly recommend combing these delicious cupcakes with a date night. Is there anything better than a date with your favorite person and pumpkin cream cheese gourmet cupcake?

We were in love with the pumpkin cream cheese gourmet cupcake, and the salted caramel gourmet cupcake!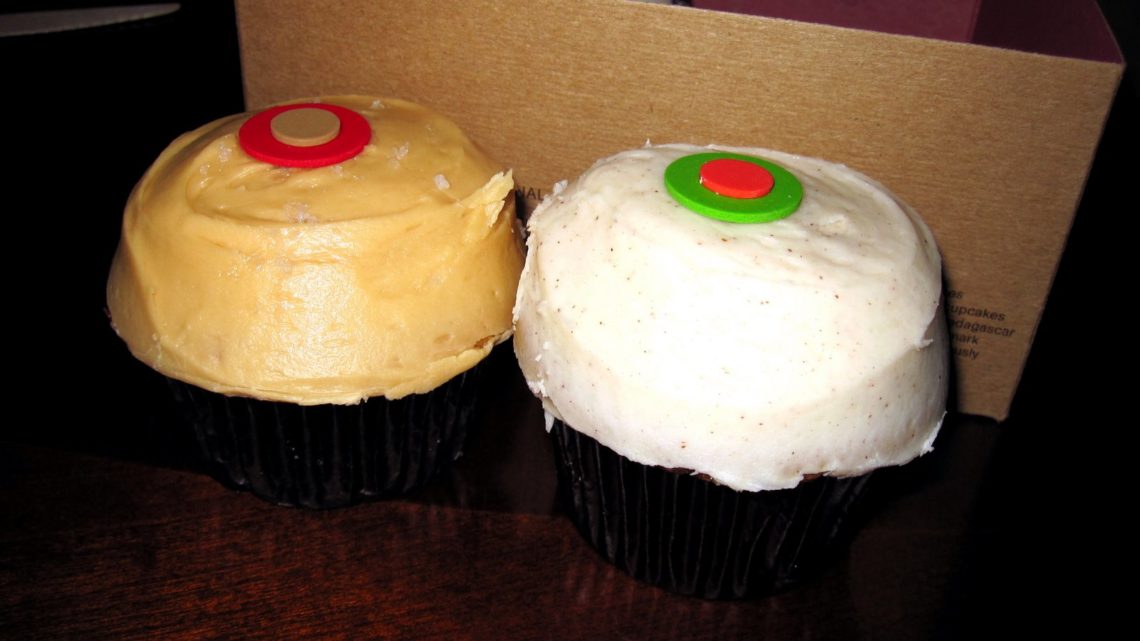 Sprinkles Cupcake Deal
(Ah ow terrible pun alert) and to sweeten the deal (wah wah waaaahhhh) we even got two free cupcakes! That's right, as pricey as these are there are several opportunities to pick up free cupcakes. Just install the Sprinkles app on your phone and be the first to whisper a secret phrase and they hook you up! We missed the morning promotion. However, we found the afternoon on the Facebook page! It was so fun to get a "sneak peak" at the Christmas season for free.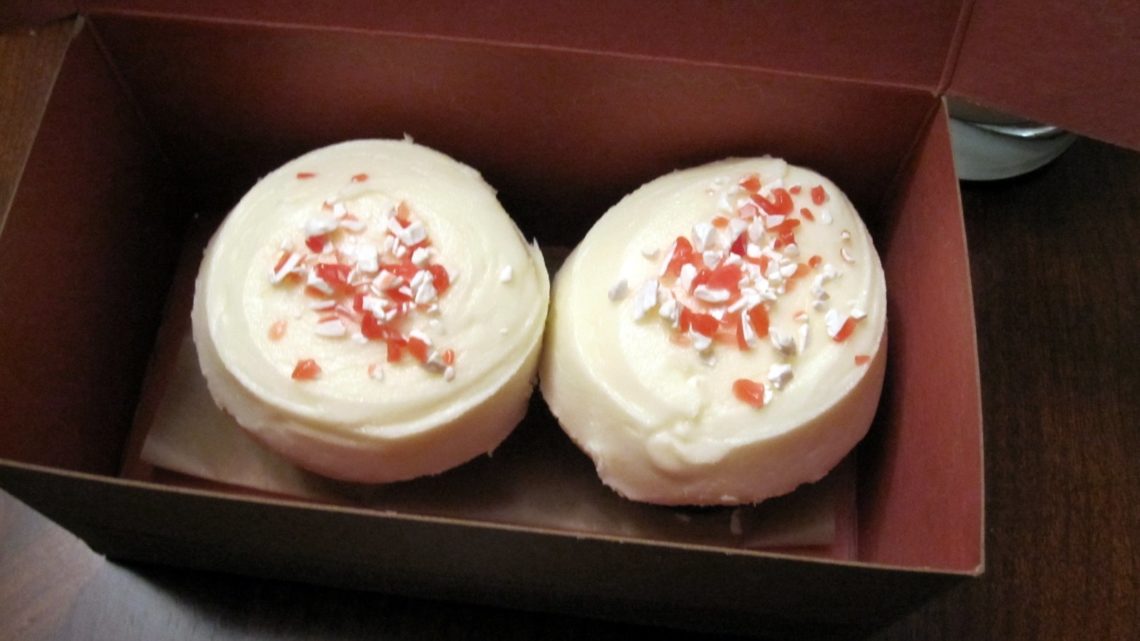 Was it worth the Hype?
We'd say yes!
The diabetic coma was worth it! We enjoyed the time trying something sweet together, reading the business model and seasonal flavor options on our phones, and some quality one-on-one time enjoying a simple, and sweet date. \
Like this sweet date idea? You may love these:
Get 365 Date Ideas!
We want to help you have the best date nights ever! Grab this FREE printable with 365 date ideas, a date for every day of the year so you never run out of ideas!