Double Date Dinner Party at Home
Do you know what may be the most attractive thing in the world? A man making a romantic dinner at home!
We absolutely love to cook, and it's even more fun when we do it together for a double date dinner party at home.
Double Date Dinner Party At Home
But we can quadruple the fun by cooking for another couple and enjoying a dinner party. Dinner parties may be the funnest dates of all. It really is quality time with quality people enjoying quality food. Did you catch the pattern- SO MUCH QUALITY!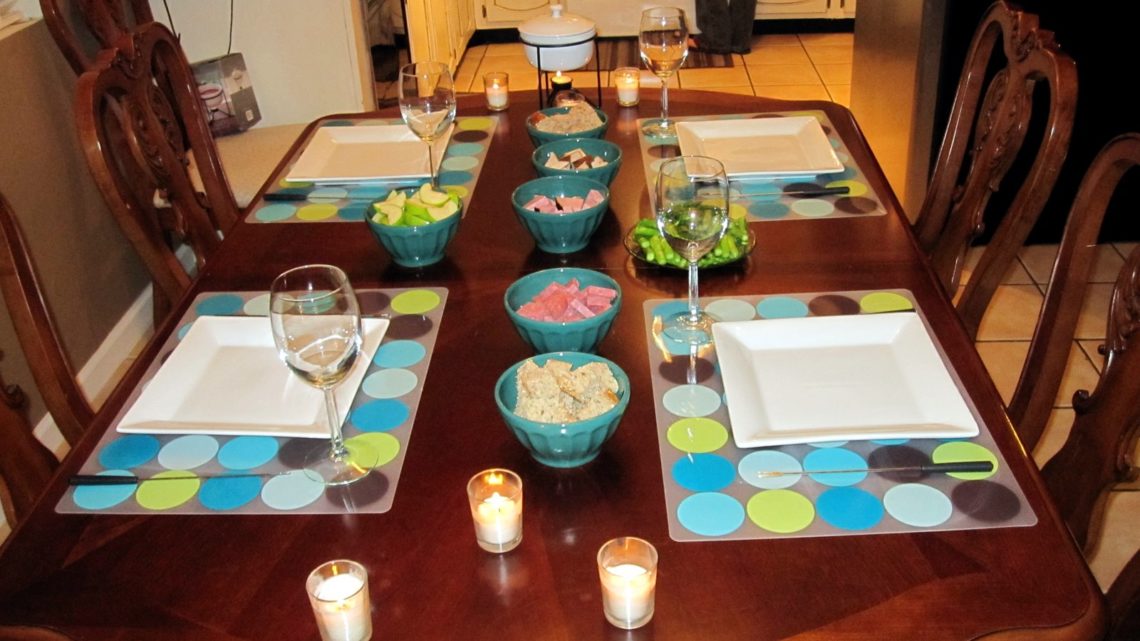 We love our mutual friend Josh, and when we heard he was dating someone we knew a double was in order. It was awesome to meet his smart, funny, enthusiastic girlfriend Carly. We're big fans Josh, if we didn't let you know already! We let them choose the date from some ideas, and thought fondue at our house hanging and having dinner was optimal. Sometimes the low key dates at home really are the best!
Look at these kids, who wouldn't want to double with a couple this attractive?


We probably ate ourselves to the uncomfortable stage of pain, but at least we probably burnt half those calories just laughing our heads off. Have I ever mentioned we have some funny friends? Man we are blessed people- and will continue to cook so there is a reason for funny people to still hang with us!

Fondue Double Date
We did a romantic individual fondue date about 7 months ago, and we were too full to even do dessert. Don't worry, when you eat with friends it is mandatory!
3/4 cup of cream brought to a boil with 3 1/2 cups chocolate chips mixed in and melted really do make one of the most delicious double date dinner parties out there!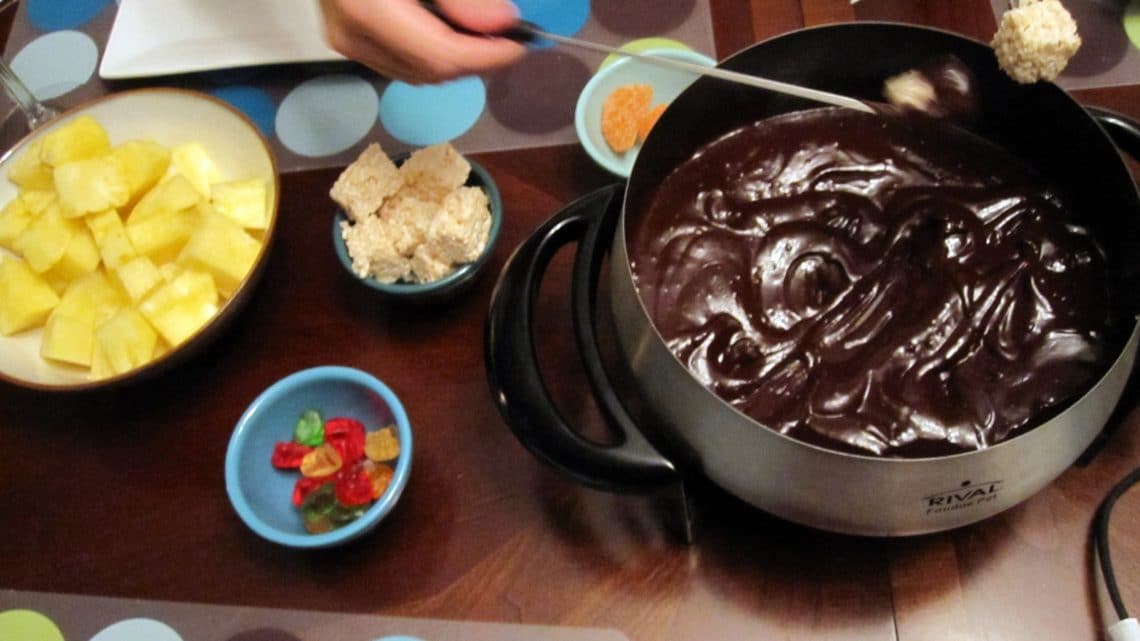 Get 365 Date Ideas!
We want to help you have the best date nights ever! Grab this FREE printable with 365 date ideas, a date for every day of the year so you never run out of ideas!