Earlier this year I was asked to help with some marketing for a non-profit organization for a summer conference for young women to help promote self-esteem- something I just couldn't say no to! It's been a lot of fun and the women in charge are seriously amazing, talent women! They were super generous and gave us a date night as a thank you. It was something we wouldn't have thought to buy on our own, and absolutely adored! There are some choirs worth spending some $ to see- this was definitely one!
The East Valley Mormon Choral Organization (think MoTab (Mormon Tabernacle Choir) of Arizona) puts on a concert twice a year, and this year we were blessed to see the holiday concert.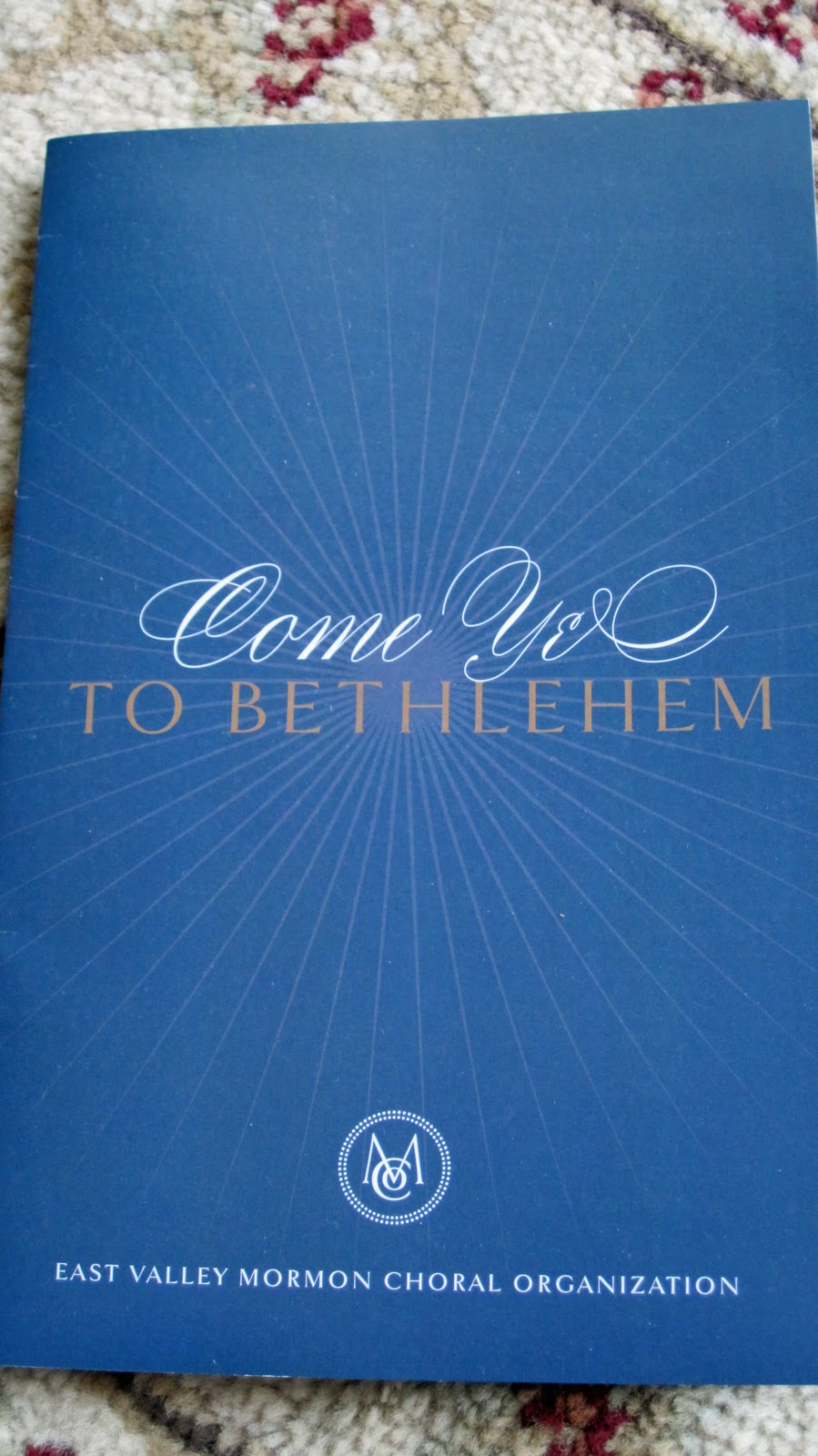 We started our night off with some amazing food at Tia Rosa's Taqueria- enchilada style burritos for her, chimichanga for him. It's one of the better meals under $20 you can get in these parts!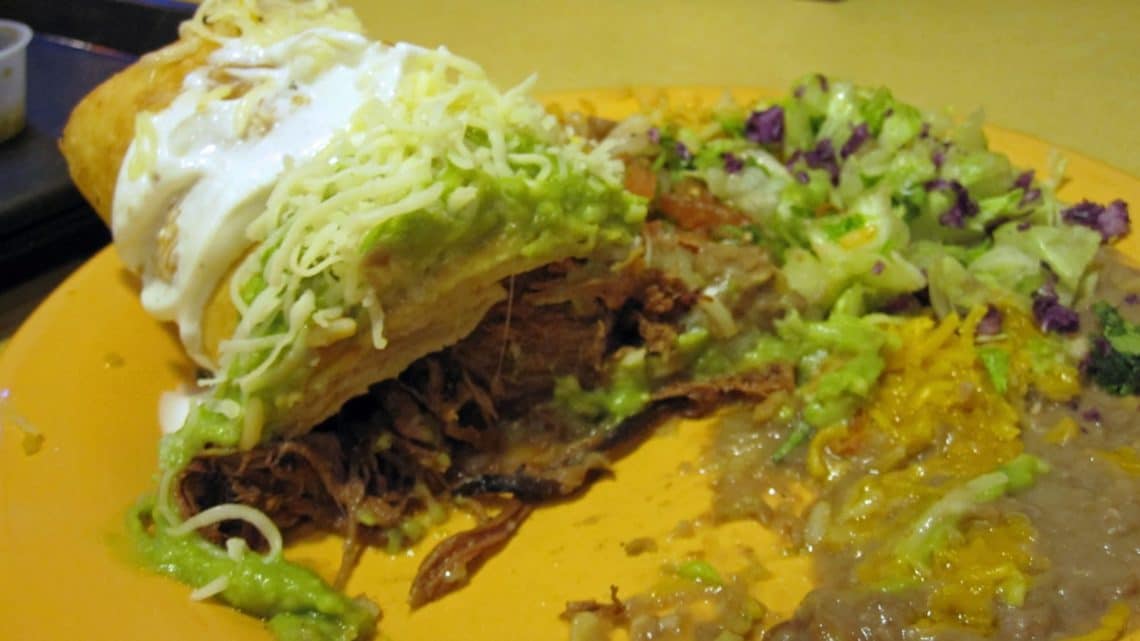 Then it was off to the concert!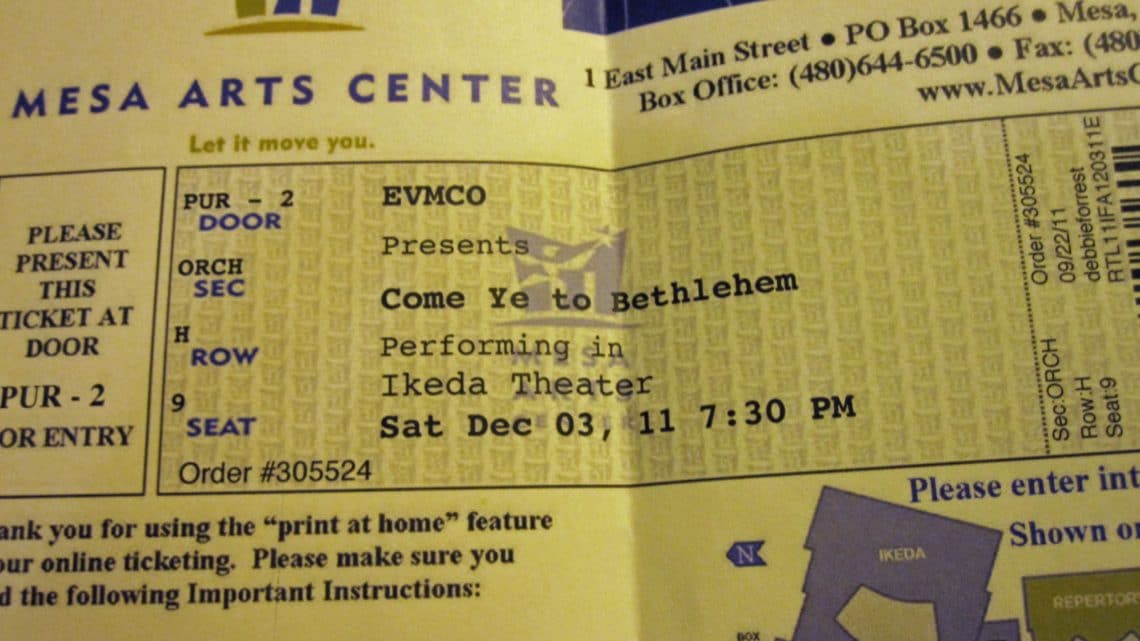 I don't think either of us have ever been to a live local concert that was this amazing. The choirs were phenomenal, with lots of traditional and original Christmas hymns. It was truly focused on Christ and his birth, which is something we really value as Christians and appreciated the emphasis and spirit felt.
Our favorite part had to be when a group of 4-6 year-olds took the stage to sing a few songs, including "I Want a Hippopotamus for Christmas." We couldn't decide if the kid eating his tie, the girl doing a head bob while singing, or the kid who kept putting his hands down his pants were our favorite- maybe we'll call it a 3-way tie!
We also enjoyed
Riu Riu Chiu
with all choirs (we're talking over 200 people) involved in the best rendition I think has ever been made.
I think we learned our lesson- choral tickets are a great date, even if you're not the most musically inclined. We absolutely loved this date, and plan to go again next year!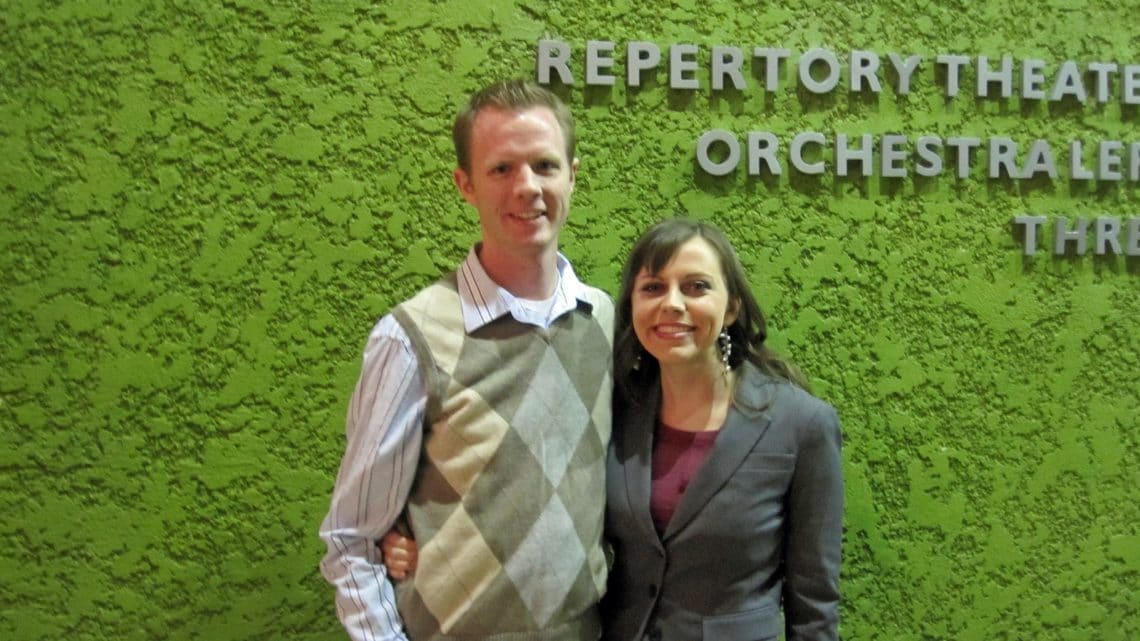 Get 365 Date Ideas!
We want to help you have the best date nights ever! Grab this FREE printable with 365 date ideas, a date for every day of the year so you never run out of ideas!