Spain Trip Day 2
Location: Toledo, Spain, 1 Hour Outside of Madrid
Cost: Transportation costs, food, and entertainment costs 
Time: Plan a day trip. It's worth 8-10 hours of exploration time.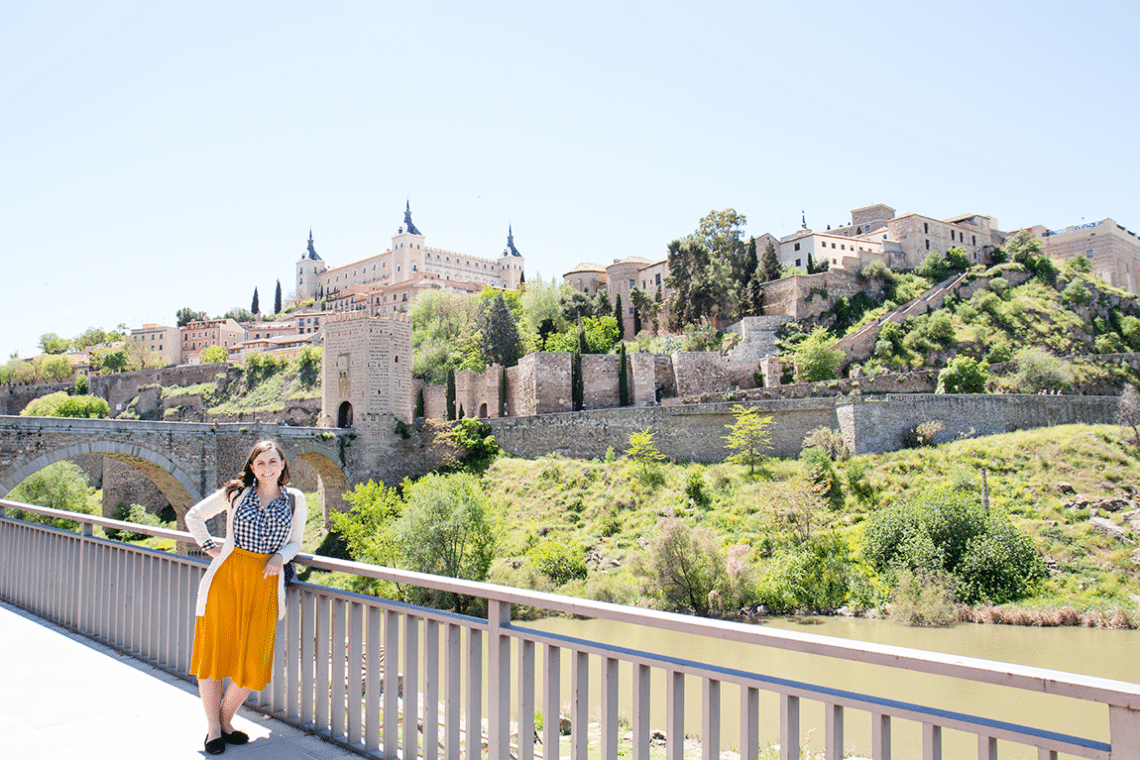 Holy Toledo- real expression, real place! And one of the coolest parts of Spain! It's like time was completely frozen and a city was practically perfectly preserved.
Toledo was said to be the religious capital of Spain, and the large Cathedral is the showpiece of the city. It was holy for other reasons too- rich in history from the Roman Empire, the holiest Jewish city in Europe at one time, the Moorish regional capitol in 1085, and a conquered by Christians with a king who mixed church and state making it his main residence. There's tumult, but also a lot of history of religions living in peace together.
(It was sunny and freezing at the same time, so please don't mind sleeping Mack covered by our sweaters in many pictures)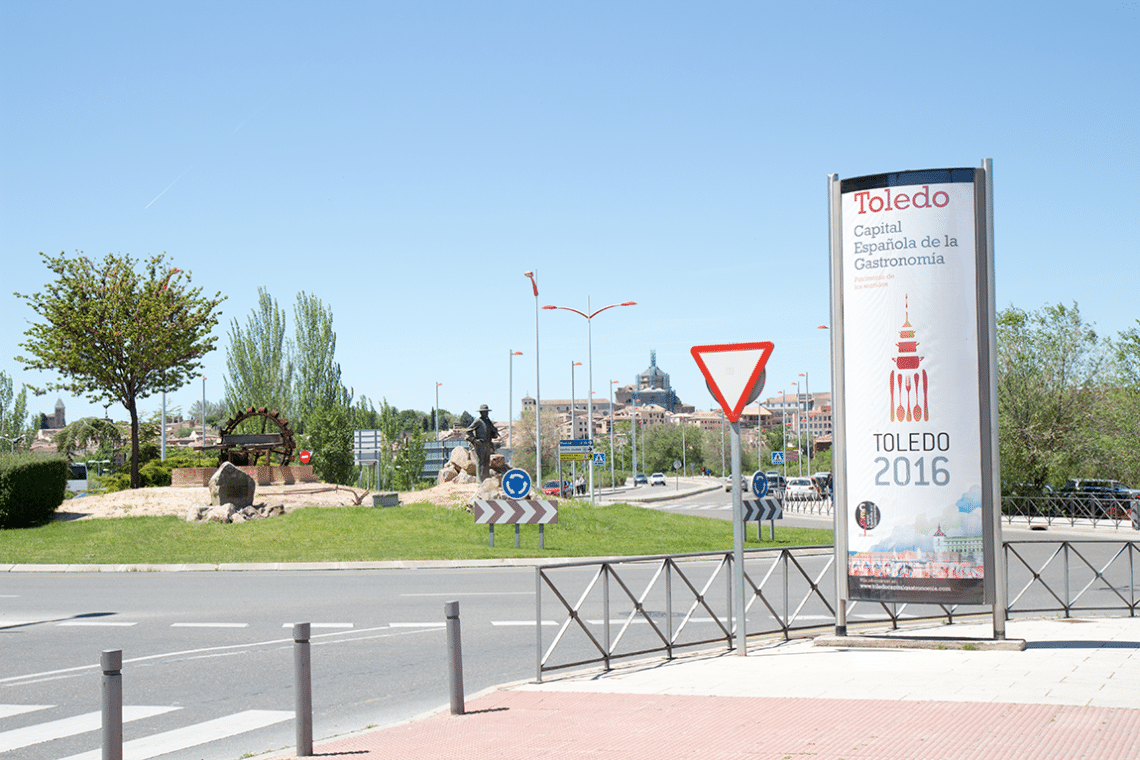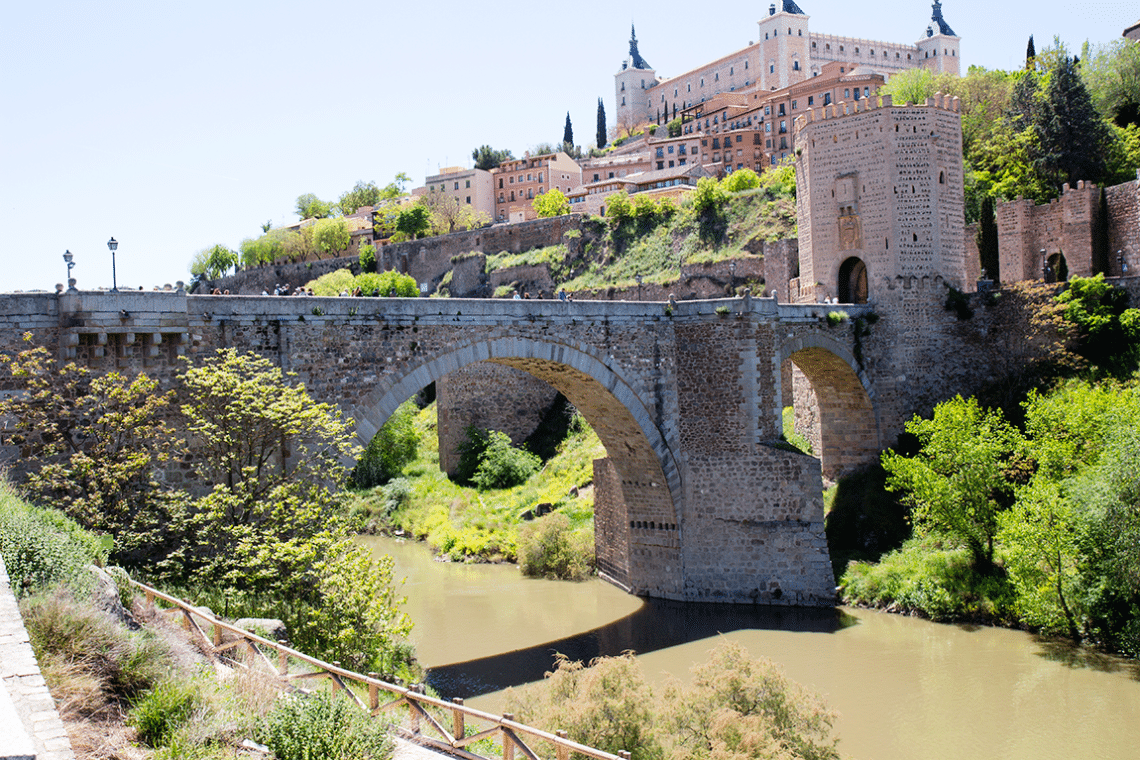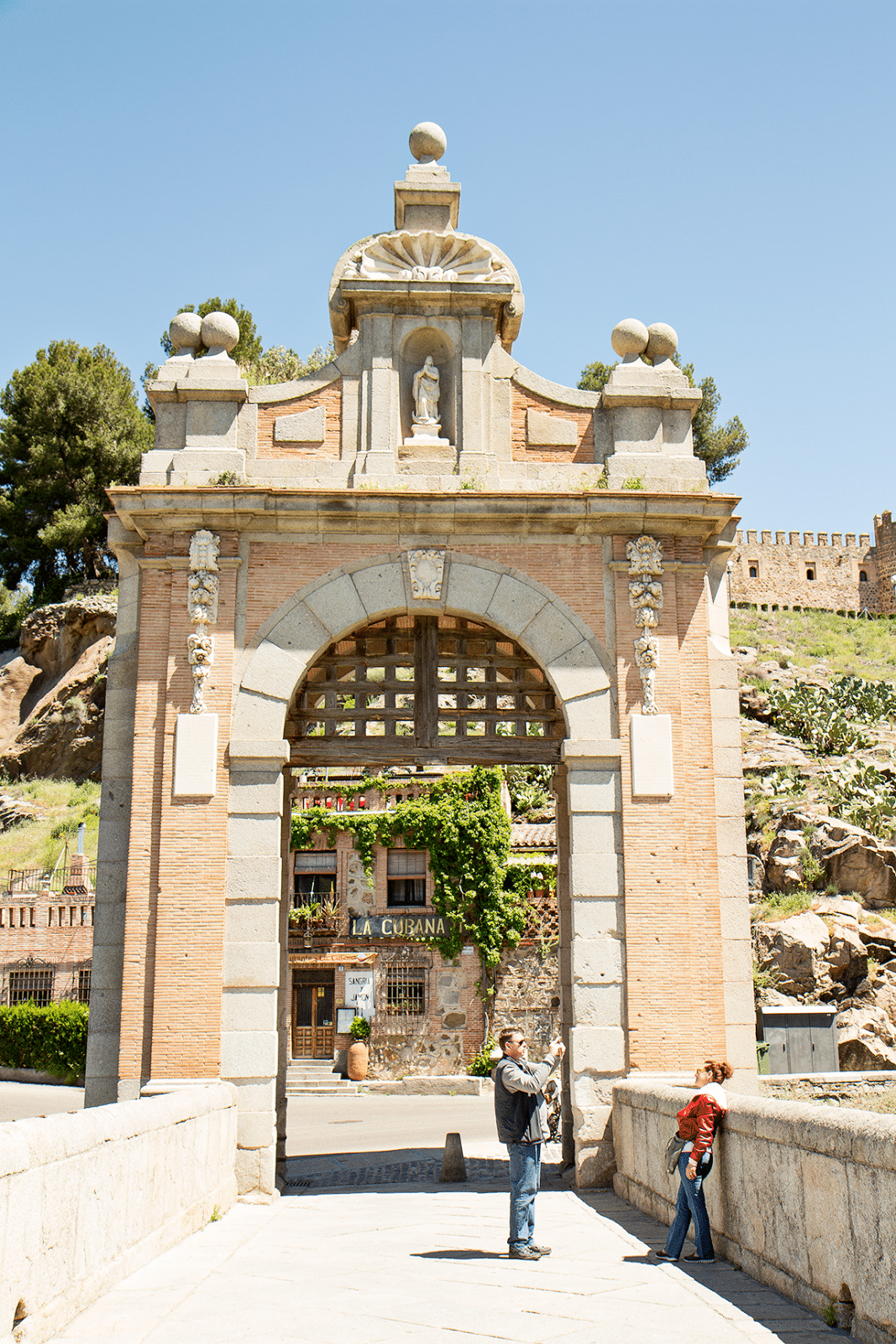 I love European doors, and Toledo had me from the moment I got off the train.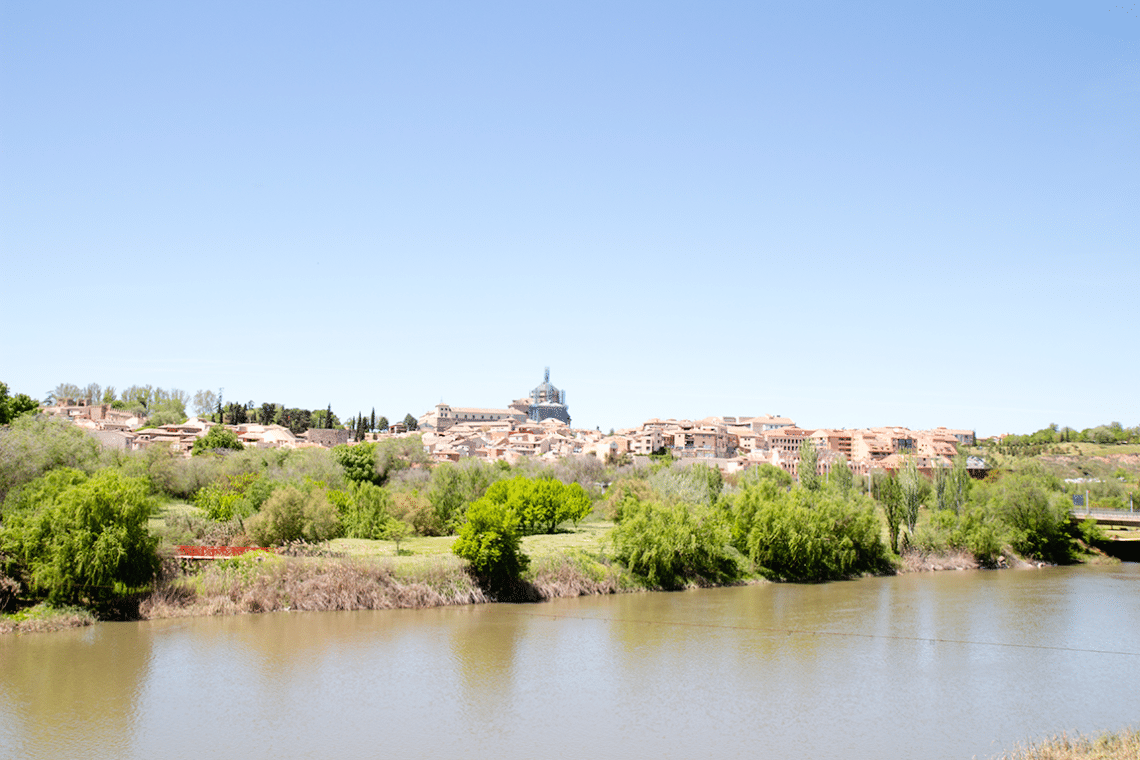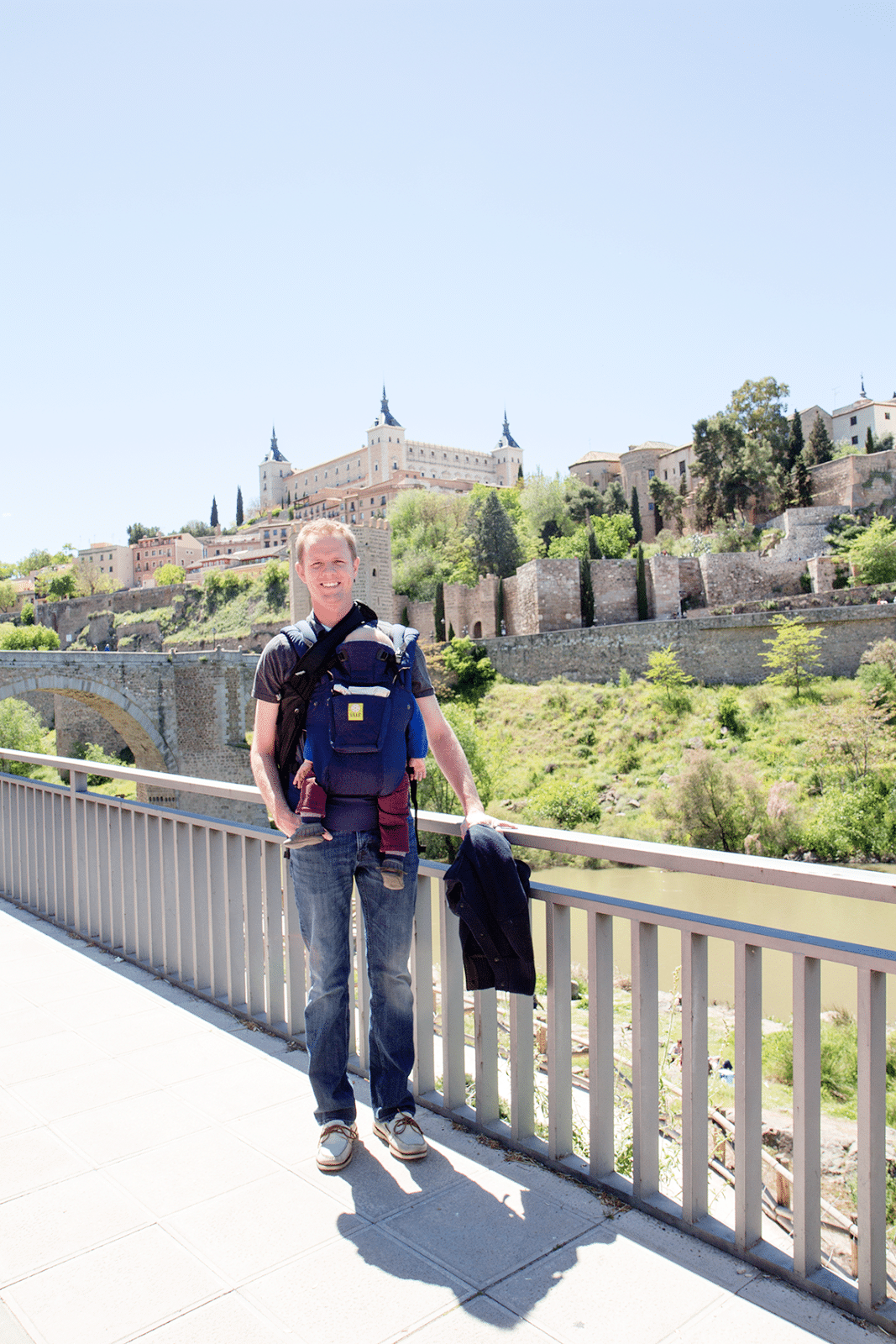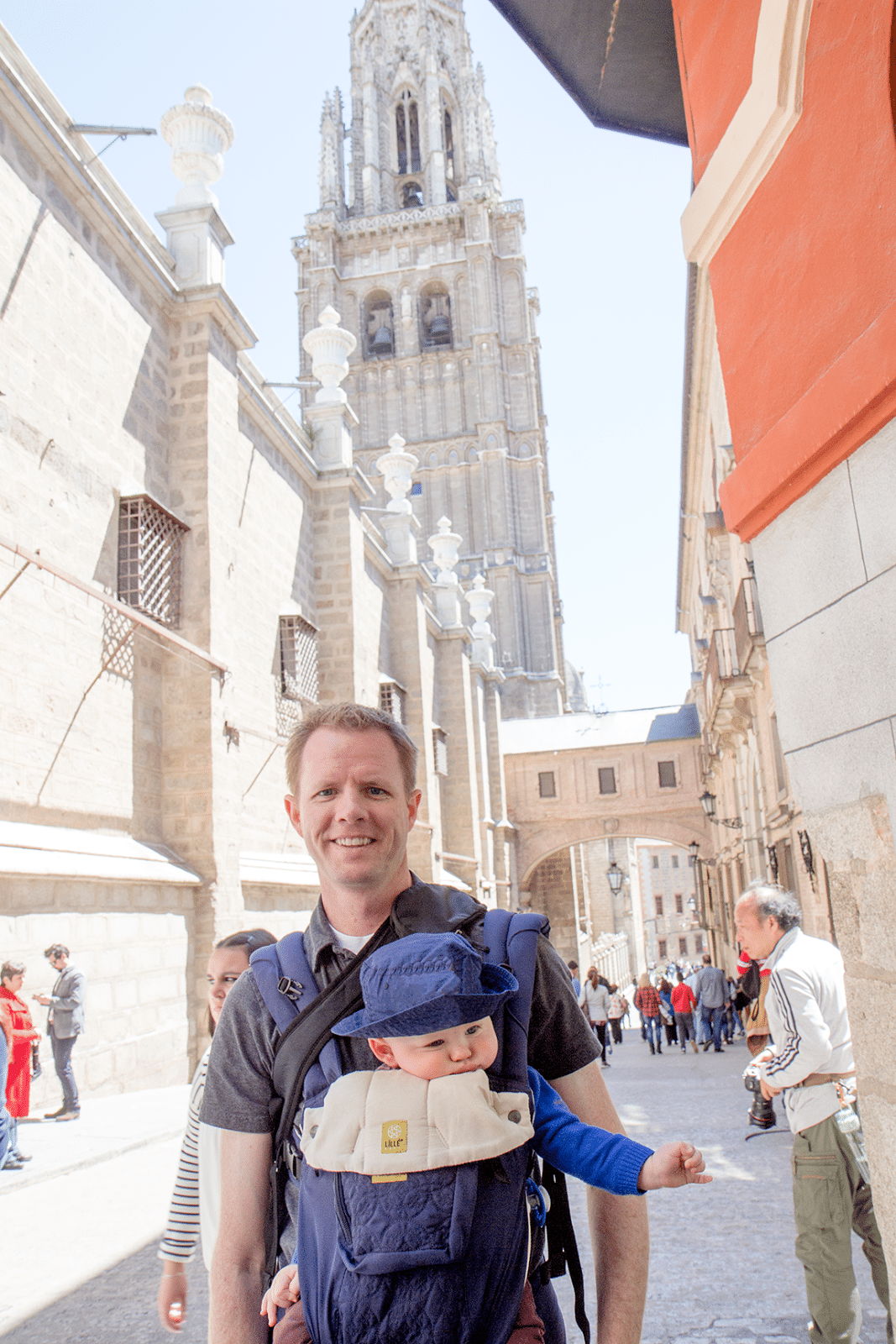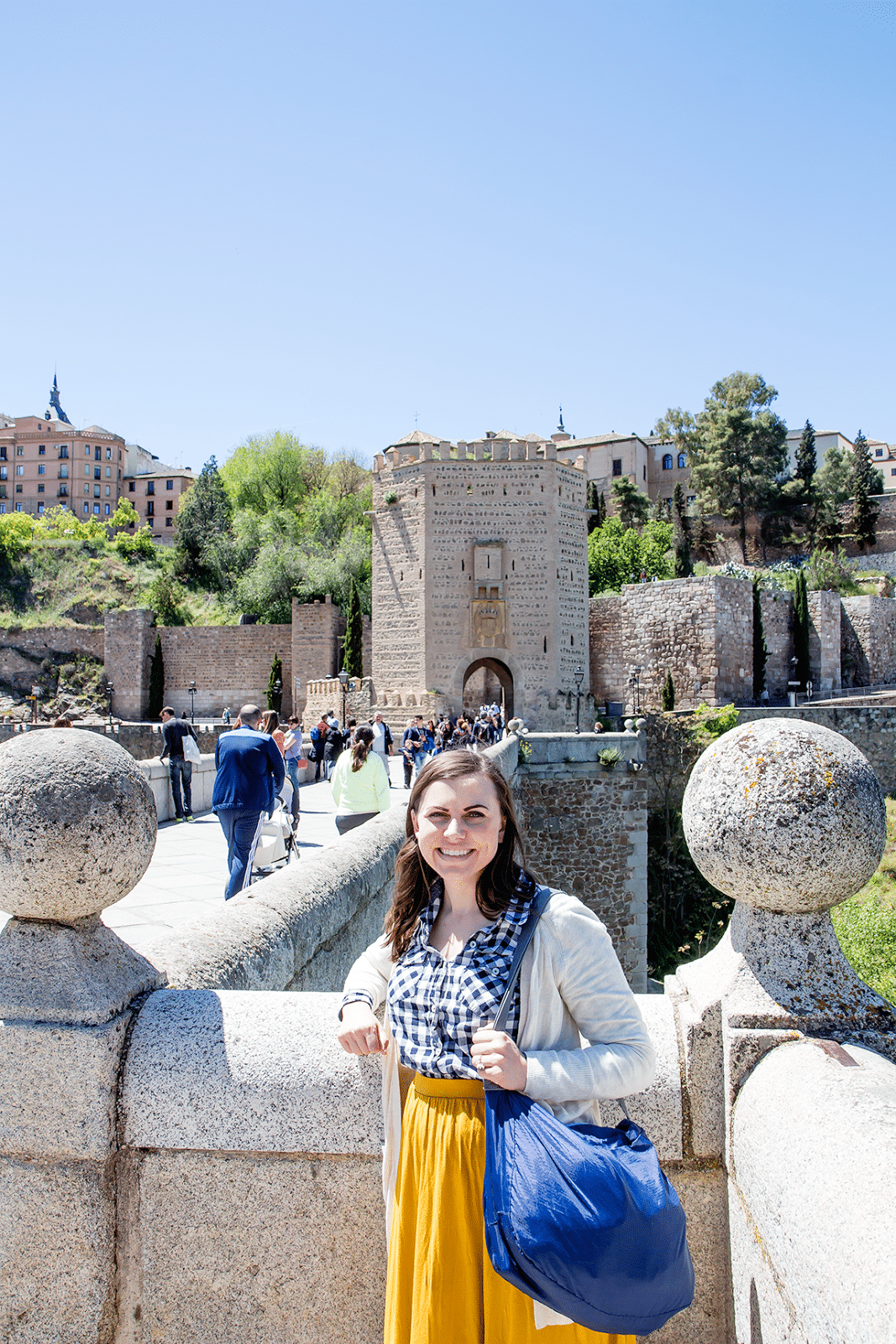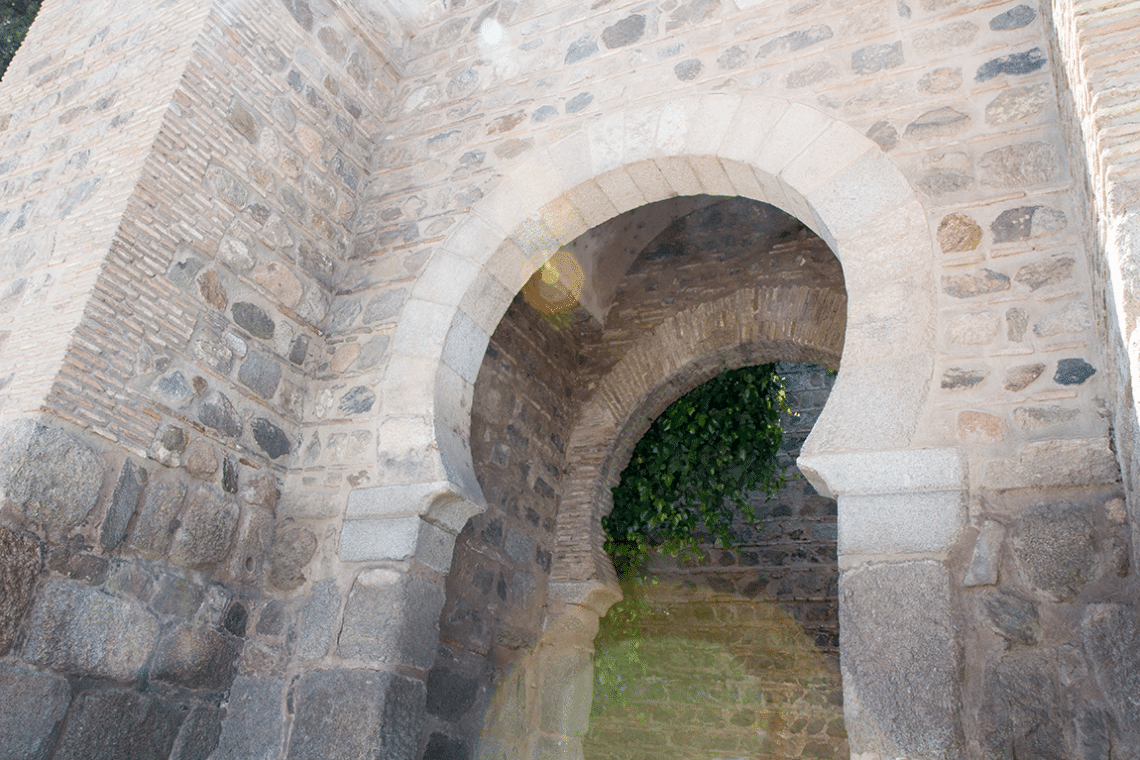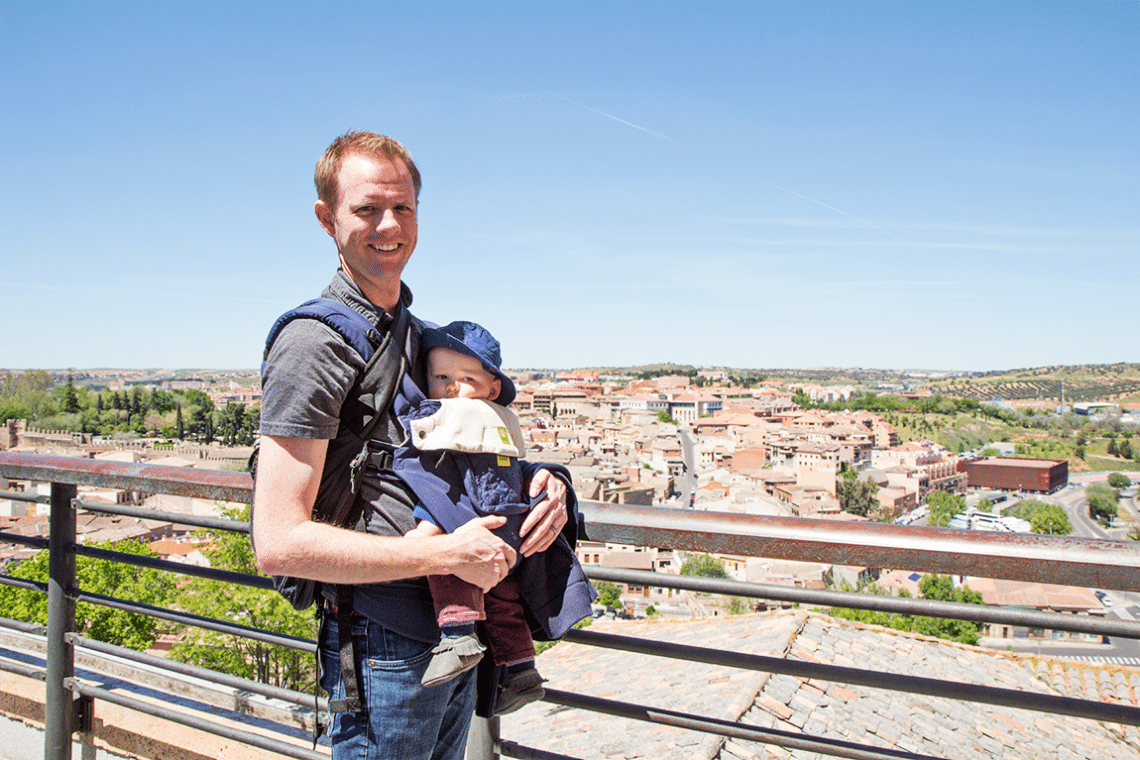 The doors had Mack pretty in love too!
I'll share a few specifics on the Cathedral and what to eat/see/do while there in a post next week, so stay tuned!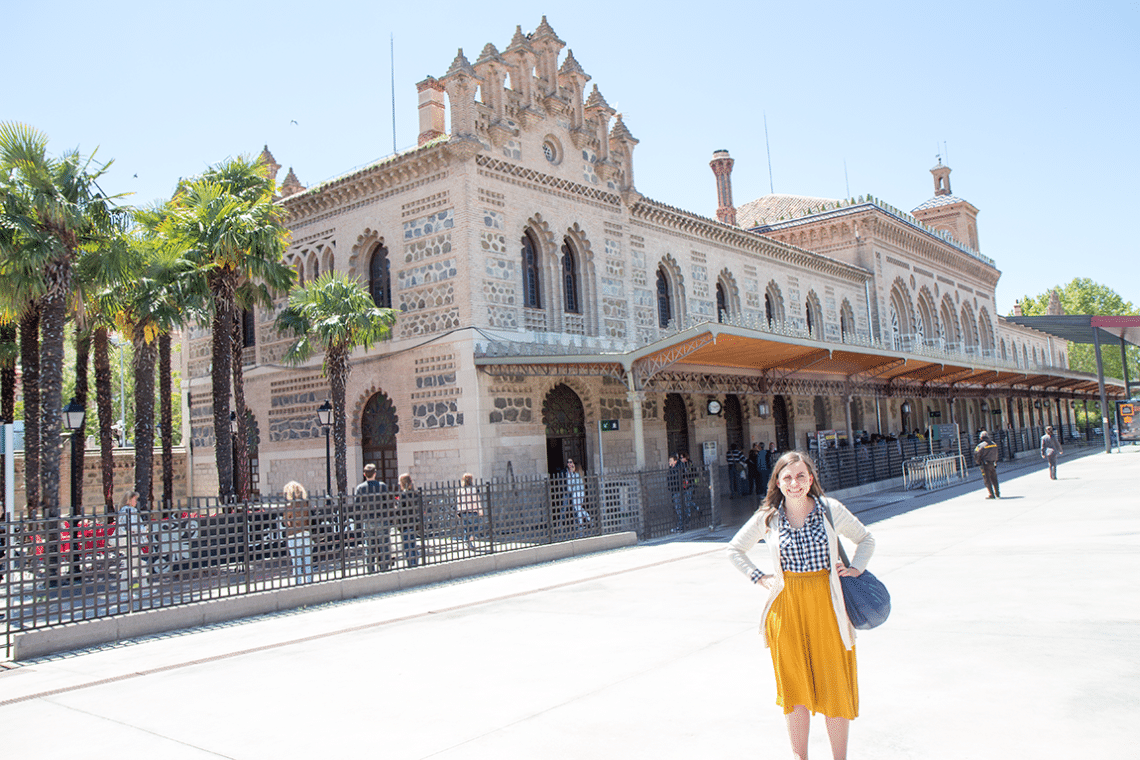 But let me say that even the train station is historical and full of amazing architecture and art.
If you're doing Spain in only a few days, Toledo is well worth your time and one of the coolest places to visit in all of Spain- and I'd say that even if there weren't so many amazing doors! 🙂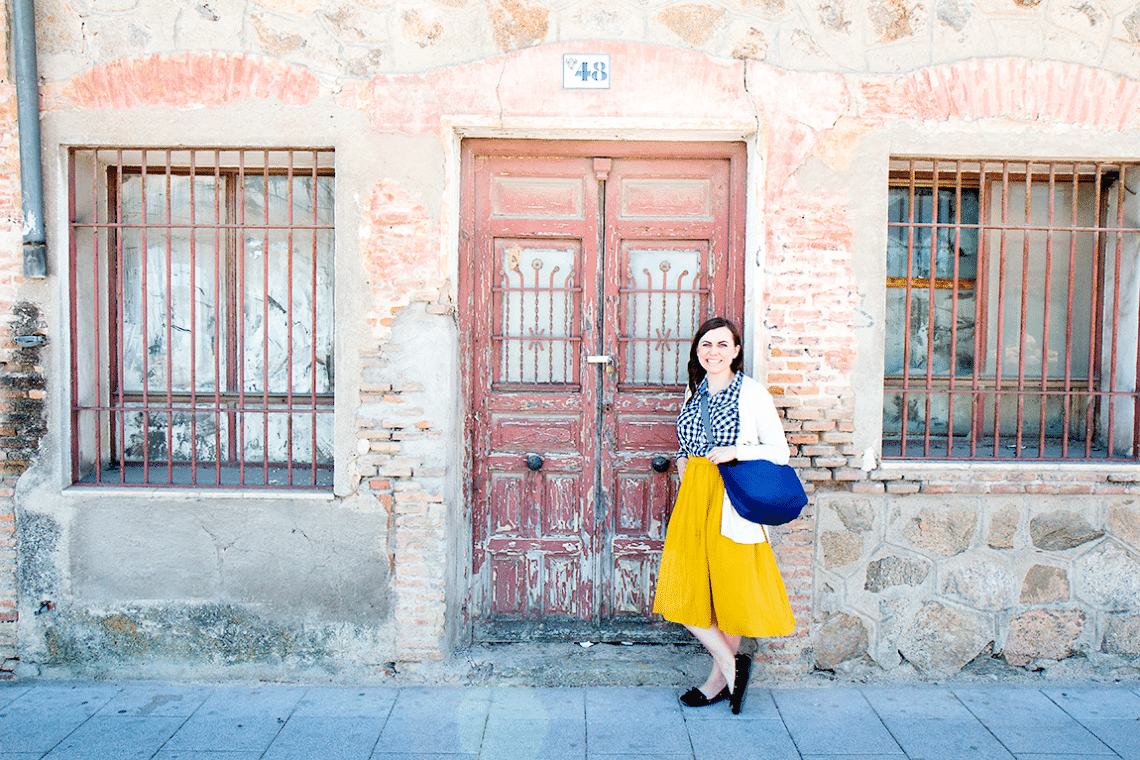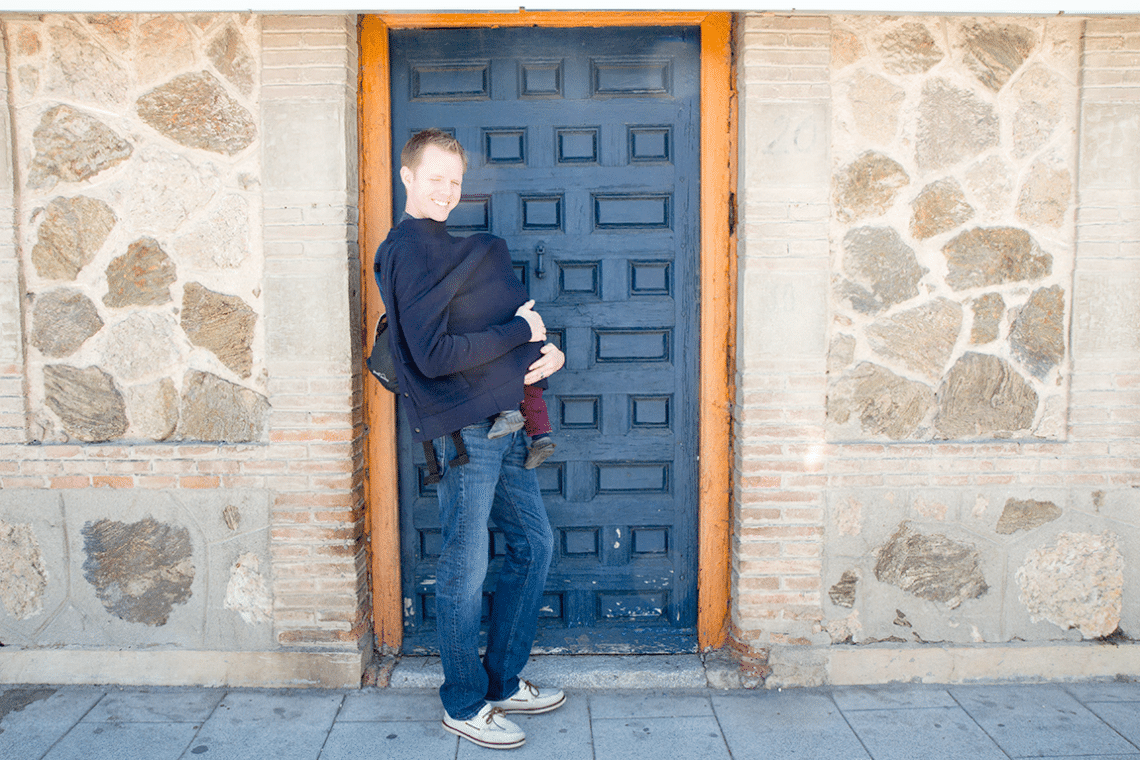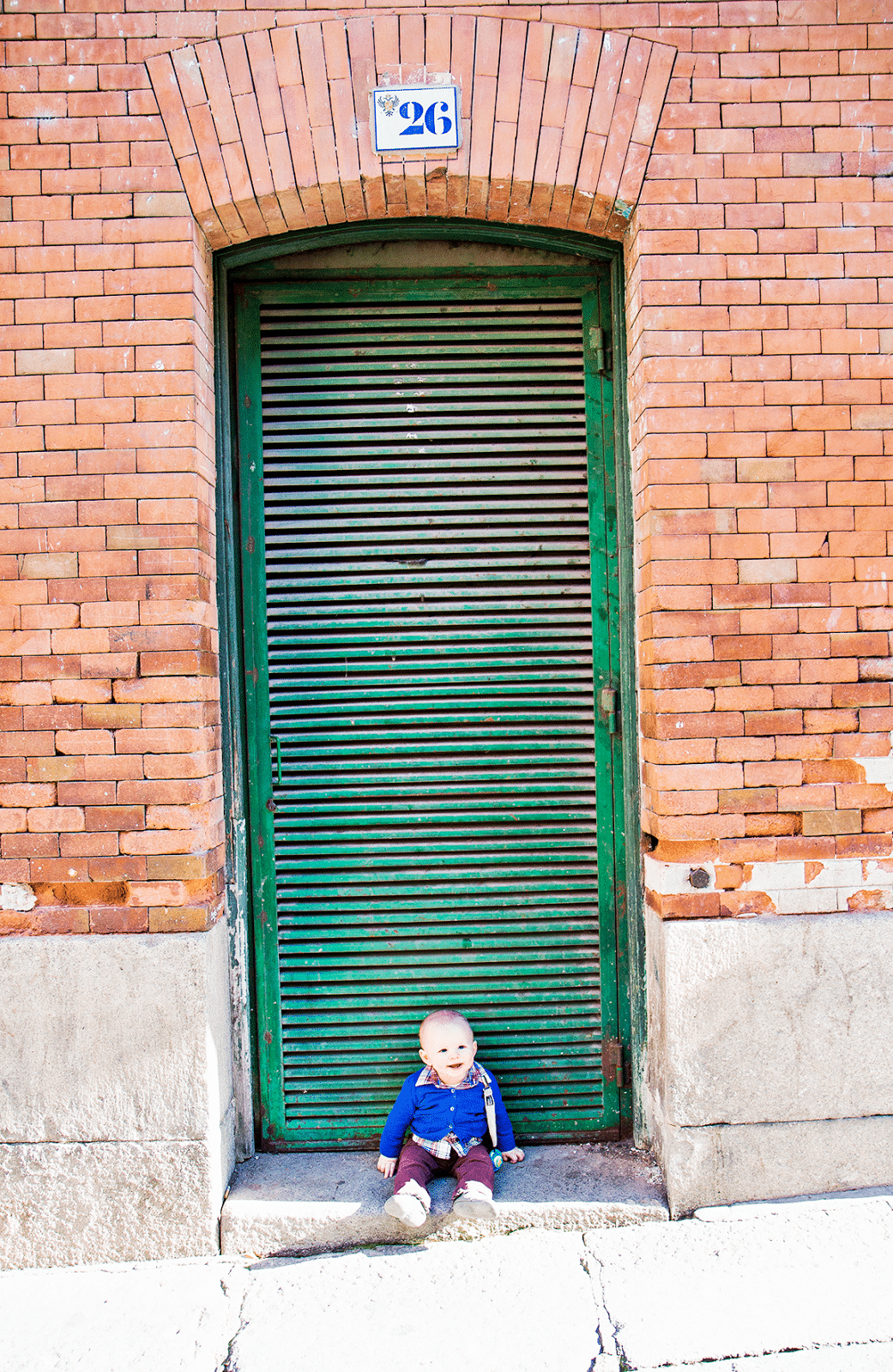 Get 365 Date Ideas!
We want to help you have the best date nights ever! Grab this FREE printable with 365 date ideas, a date for every day of the year so you never run out of ideas!