500 Days of Summer IKEA Reenactment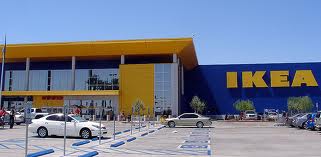 First of all, this was an impromptu weekday date, but one that was a lot of fun. One of my (Camille's) favorite movies is 500 Days of Summer. It has special meaning for us as a couple because one of our first dates after officially dating involved watching this film. It's a good one for new relationships, it opened up the conversation of relationship philosophies. This lead us both to know we're not hopeless romantics, just people who enjoy romantic dates. But I digress…
Another favorite thing is finding unique products and going to places I can be over stimulated.


IKEA is not just a store, but an experience with the warehouse maze layout, Swedish food, modern cheap unique furniture, and organization solutions. If you don't believe me, you can ask me to send you my Business Strategy Company Analysis I did for my capstone class just a few months ago. Here's the screenshot of the title page just so you know how serious I am.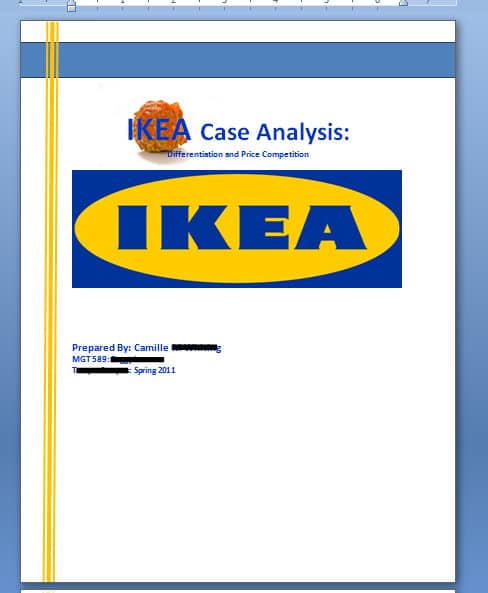 *My professor asked and since you may be too, that is indeed a meatball
Admit it, anyone who has ever seen 500 Days of Summer has had the fantasy to relive the IKEA scene. If you don't know what I'm talking about check out the clip at this link:
I was so excited when I first saw this movie because I've actually always wanted to have a "Swedish experience" on a date to IKEA, I just never knew a boy cool enough to explore that warehouse for the hours it can take until I met Jacob. I was SO glad I found movie writers had my same idea, only 500x's more fun and creative!
We needed a dresser to finish some organization, and Tuesday night is Meatball night- I mean $2.49 for a plate of meatballs- I don't care what type of meat that is at that price! (Kind of kidding, kind of). Those on a budget did you catch this, you can feed yourself and your date and enjoy a warehouse for $4.98 plus tax. That's a cheap creative, yet not terribly weird creative date.
We enjoyed sliding down the rails, grabbing random European products and trying to figure out what each is for, debating if we could both fit in THIS, and trying to kiss in a shower behind a curtain (our attempt was not successful, employees must be onto the many people who want to reenact the 500 Days of Summer date).
No matter what age or state of life you are in there's something to enjoy– whether it's dreaming to afford that particle board, finding the perfect home items, choosing those few selective cheap items to organize your home, or enjoying inexpensive modernism at its best while picking up some peach sparkling beverage.
If anyone else is able to kiss successfully behind a shower curtain on their IKEA date, please let us know so we can live vicariously through you!
Get 365 Date Ideas!
We want to help you have the best date nights ever! Grab this FREE printable with 365 date ideas, a date for every day of the year so you never run out of ideas!