Couple's Game Night: Eight Ways to Rock A Couple's Night In Group Date
There's nothing like a couple's game night for an easy at home date idea. Here are eight couple game ideas to rock your next couples game night!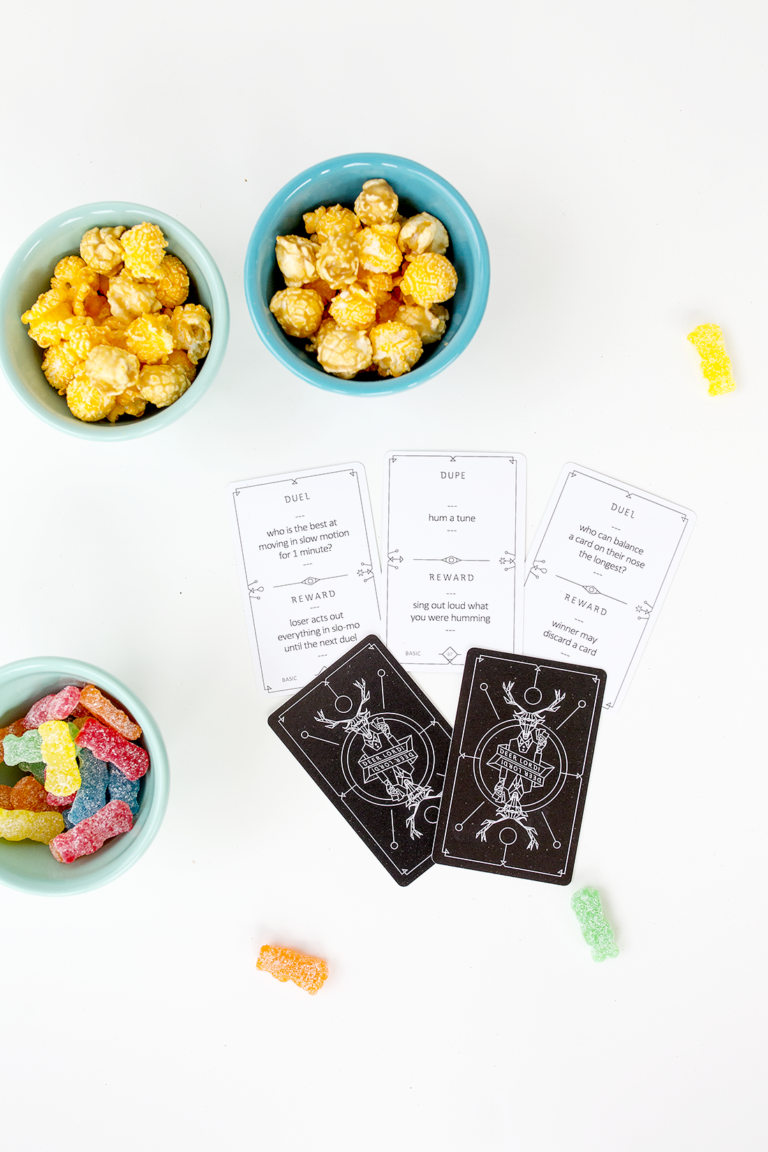 Thank you Deer Lord! for sponsoring this couple's game night and post. Grab your new edition of Deer Lord! social party game, available through Target retail stores starting July 30.
Couple's Game Night
I remember watching sitcoms where couples would meet together and have a couple's game night and I'd think about being one of those adults one day, but it hasn't been until lately that I've decided to make that dream a reality.
There's something so nice about putting kids to bed early, not having to book a sitter, and still getting plenty of social time with our friends! Even when other friends host it, we bask in all the same fun with a sitter after little man is down. Also, we have less to clean up. It's such a win-win group date idea. The more we do it, the more we enjoy it and the easier these group dates become to plan and pull together.
*This post contains affiliate links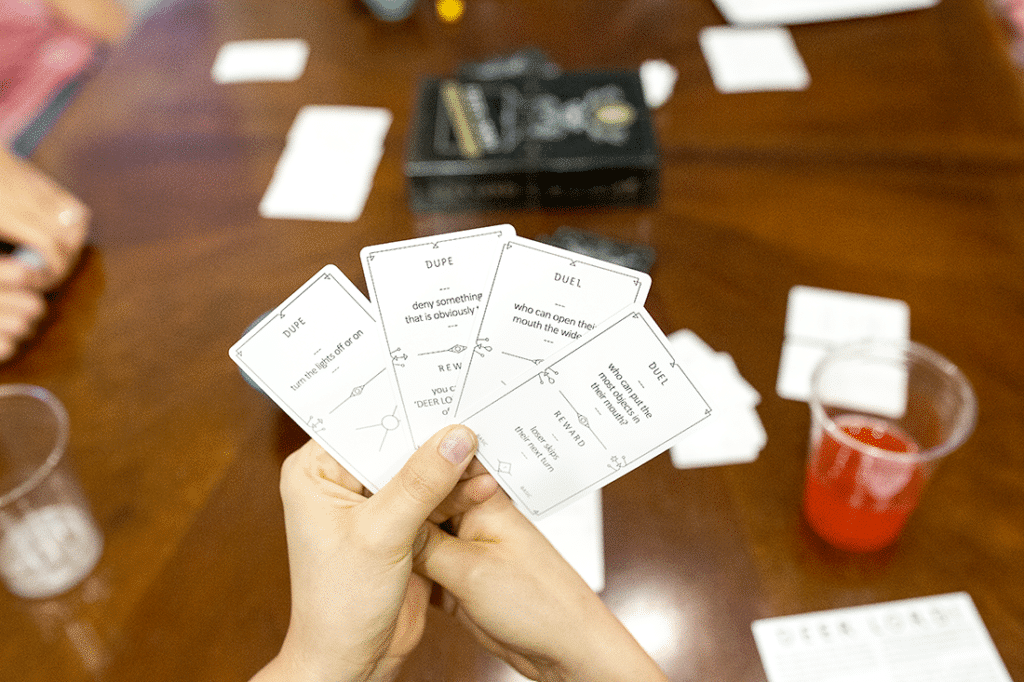 Here are the top things we've learned to pull off the perfect couple's game night:
Get it on the calendar early. Make sure everyone has time to get a sitter, plan for the evening, and that way you'll get the best turnout!
Plan guests that feel comfortable with each other. We mostly do family game nights because we have so many adult siblings, but we'd love to do these with our favorite newlywed friends, friends from church, or friends from school. Find people who at least loosely know each other, it's always more fun and competitive when the group meshes well together.
Throw in new fun games! We love the old, but it's also so fun to throw in a new game into the mix! For this particular game night, we tried the new Deer Lord! game and I have to honestly say I think it's our new favorite! Our guests asked for the details on it after, and my sister even told me they'd likely being purchasing it they loved it so much. Which leads me to #4, where I'll share more details on why we love this game.


Couple Games

Choose interactive games. Make sure everyone can play and have fun. We loved Deer Lord! because it's such an interactive game everyone can enjoy during every round and turn. So here's the gist of our new favorite game. Deer Lord! is a Social Party Game where players challenge each other to wacky "Duels," and also attempt to "Dupe" each other by secretly getting away with outrageous social actions unnoticed.
Each player is given five cards, and the goal is to get rid of your cards. Each card is either a "Duel" card or a "Dupe" card. The Duel cards are a challenge that turns into a competition you challenge another player to compete against.
For example, one was who can fake cry the best. Another was who can gargle the longest. They are mostly silly, and it's very funny to watch! The rest of the group chooses who wins the duel. If you win you discard the card and are on your way to winning. If you lose, you have to draw another card.

Fun Games For Couples

While you go around in a circle and take turns dueling, you are also trying to get rid of your "Dupe" cards. These are small tasks you try to complete without being called out. So for example, asking where the bathroom is, is one of them, or making different barnyard animals was one I had that I pulled off successfully thanks to cleaning up a toddler puzzle and my family just ignoring that I was weirdly playing with it and making noises.

Others have to verify you completed it, and you need to complete it without anyone calling you out. If you think someone is doing a Dupe you can shout out "Deer Lord!" and if you are correct they have to draw another card and you get to discard.

Card Games For Couples

It was such a hilarious game with all the shenanigans taking place in the room, and it goes quickly enough you can get through a few rounds in one evening no problem. In the picture above Jacob is begging me to kiss him while my sister is getting away with lying on the table. CAN you can imagine the funny moments had in interaction?!

This combination of overt battles of wits and sneaky subterfuge creates a unique and fun game experience that has taken early adopting Party Game fans by storm, us included! We all laughed so hard, and it's a game we'll play again, and it's one we'll know all our guest will enjoy and feel included playing!

Game Night Ideas

Food is a must! Plan on dinner, but it doesn't have to be anything elaborate. We ordered pizza from our favorite nearby pizzeria, and we made sure there were fun drinks to pair with it. It was easy to have Jacob pick up the pizza on the way home, including paper plates, and set up drinks and ice without any problems!
Plan on snacks and treats to enjoy throughout the night. We made individual dishes of popcorn and treats and set them around the area we were playing in. Everyone grabbed them throughout the night and made for an easy way to have dessert and enjoy the party even more.
Take turns hosting. It's fun to get a set group of people and to take turns being in charge of the evening. Everyone gets the chance to not have to book a sitter. Also, everyone gets the chance to get some time away from the stress of prepping and cleaning up.
Divide up responsibilities. One couple can bring the game, one can bring the dinner, and another can do the food. It's easier and more cost-effective to split it all up each time. We opted to do it all ourselves this time and take it easy at the next one. But, a lot of groups rotate responsibilities and it makes things so much easier and less stressful to pull it all together!

I was selected for this opportunity as a member of CLEVER and the content and opinions expressed here are all my own.
Like this couples game idea? You may like these dates too:
Potluck Party Group Date Idea
Get 365 Date Ideas!
We want to help you have the best date nights ever! Grab this FREE printable with 365 date ideas, a date for every day of the year so you never run out of ideas!