Crock Pot Chicken and Dumplings: One Meal Now One Meal Later Freezer Meals Series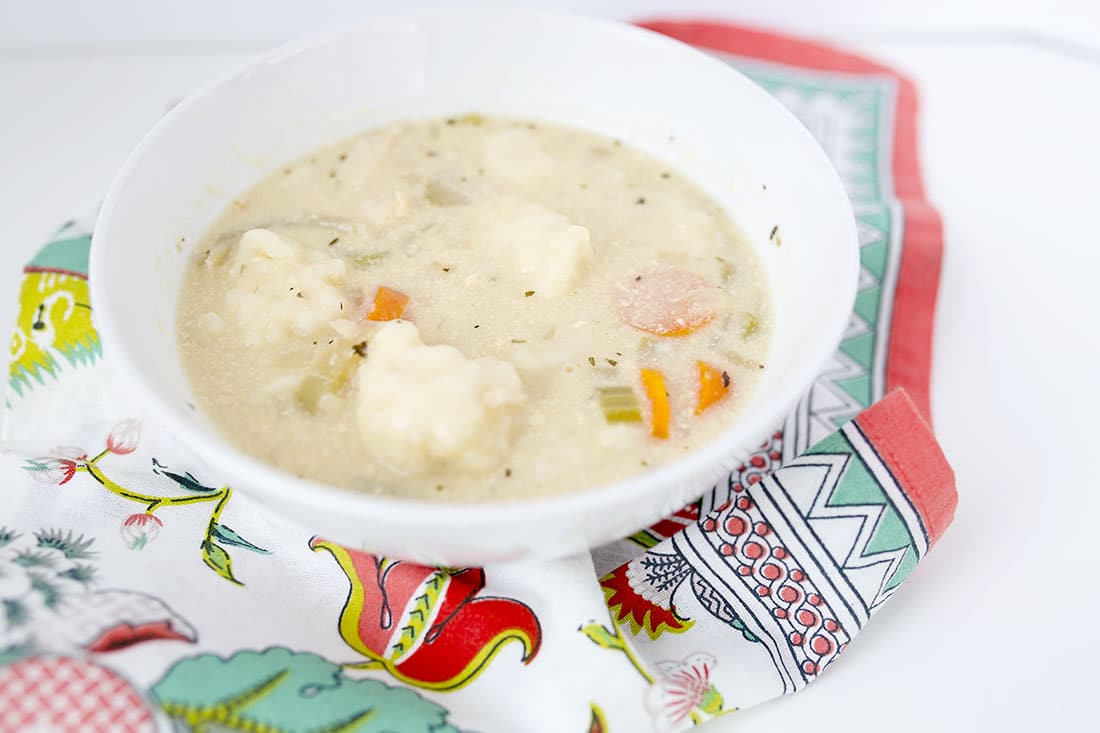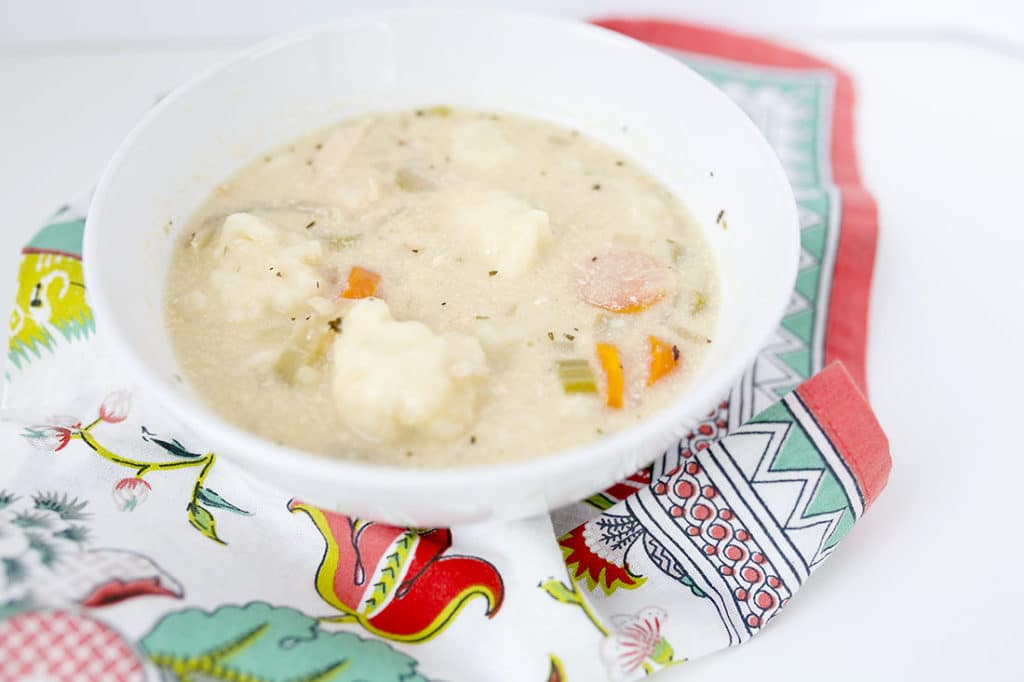 I love good food, but I hate spending all my day in the kitchen. I started trying freezer meals when I had my first child and found some are amazing time savers and are so delicious, but some, well, taste like the freezer.
In the
One Meal Now, one Meal Later
series I share my tried-and-true freezer meals that are delicious family favorites and taste as good the second time around as they do the first!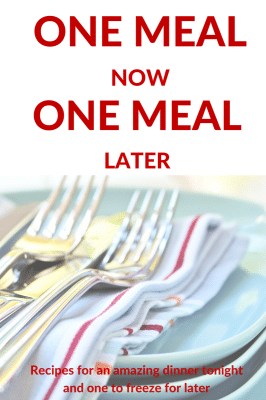 *This post contains affiliate links
Today's winner: Crock Pot Chicken and Dumplings. Hello comfort food at its best with a creamy base and fluffy dumplings you can make in about 2 minutes, cook in 2 minutes, and have a super fresh, super delicious meal. Let me add this one is a rockstar as
Instant Pot
Chicken and Dumplings too. You can easily adapt the recipe to cook in the
Instant Pot
(I'll include instructions) and it also comes out perfectly every time!


Slow Cooker Chicken and Dumplings
*I'm including the measurements for one meal, if you want to freeze a second be sure to double!
Ingredients:
1 onion, finely diced
1 TBSP minced garlic (you know I love it from the jar!)
4 carrots sliced
3 Â chopped celery ribs
1 lb chicken cut into cubes or strips
1 bay leaf
1 TBSP dried parsley
1/2 tsp basil
1 32 oz box chicken broth, or about 6 cups of prepared bullion and water
Dumplings:Â
Feel free to use Bisquick or a Pillsbury can of biscuits, but trust me, it's quick and easy and more delicious to go with homemade!
Homemade Dumplings
1 1/2 cups flour
1 TBSP baking powder
1/2 tsp salt
3/4 cup milk
2 TBSP melted butter
Instructions:
Add the onions to the bottom of the slow cooker with the garlic, and add the celery and carrots on top. Place the chicken on top, and sprinkle the spices on the chicken. Dump the chicken broth on top, and add the evaporated milk. Feel free to stir the two liquids together, but if you're lazy that's fine, they will mix lovely while they cook.
Cook on low for 6 hours. When you're about 20 minutes out from serving, turn it up to high and prep your dumplings. You'll scoop spoonfuls of the dough into the liquid. It will instantly cook and only takes about 5 minutes to do so. When they are fluffy and firm you know they are ready!
If you're doing this in the Instant Pot you'll saute the onions and garlic with a little oil, and then add the other veggies. add the rest of the ingredients, seal, and cook for 15 minutes. When you're done turn it back up to simmer and cook the dumplings in the Instant Pot with the liquid. BAM, quick and easy.
If you're doing a freezer bag, do everything but the dumplings, and be sure to add that you'll need those on the outside of the freezer bag! You can throw the frozen contents right into the Crock Pot or Instant Pot and cook as directed adding an extra 2 minutes to the Instant Pot cooking time. Or if you'd like to defrost to help it fit better, by all means, that works too!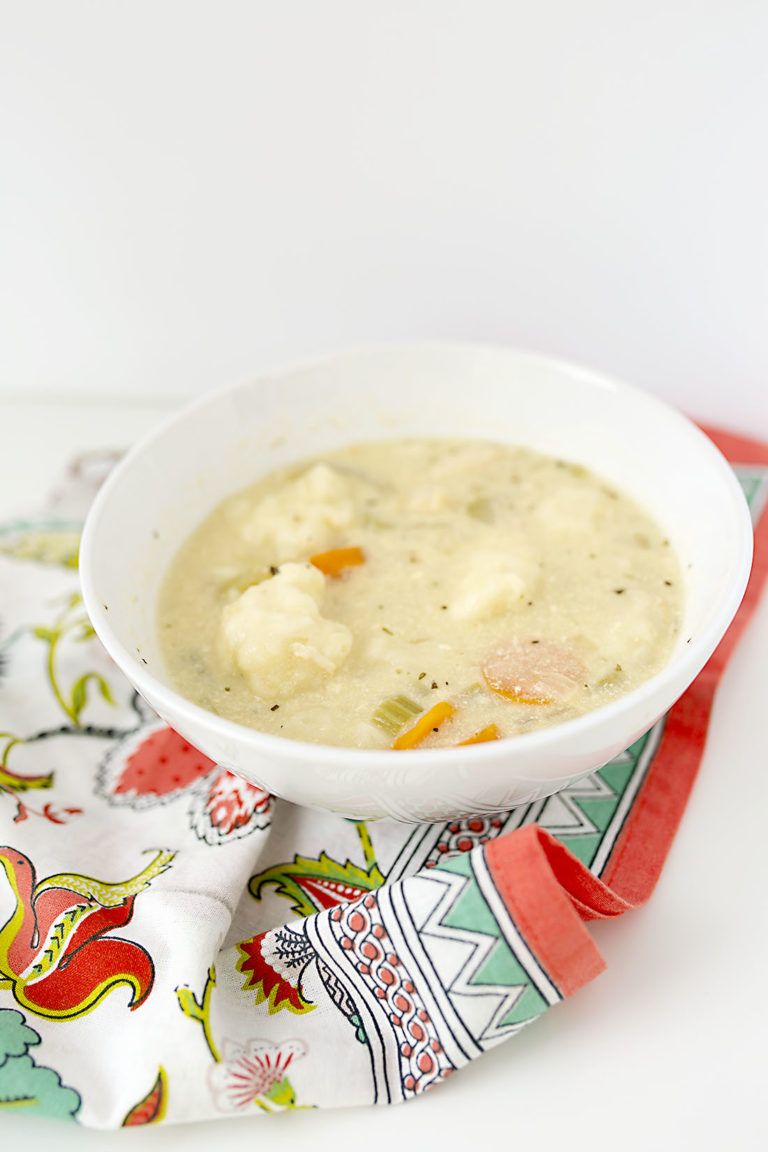 Get 365 Date Ideas!
We want to help you have the best date nights ever! Grab this FREE printable with 365 date ideas, a date for every day of the year so you never run out of ideas!