7 Days in Peru: Day 3: Moray Mountain Biking Through the Andes
>Trip to Peru Day 3
Location: The Sacred Valley, Maras Y Moray- Mountain Biking the Andes
Cost: Use your Boleto Turistico, which will run you about $43 U.S. Dollars (130 Peruvian Soles). It is a one-time expense that will get you into most locations in The Sacred Valley, not including Machu Picchu.
We also booked a mountain biking excursion through KBPeru for $74 per person to start in Moray and take mountain trails through the Andes down to Maras. A little pricey, but check out the first picture- worth it!
Time: Plan 3-5 Hours for the bike trek and touring
Tips: KBPeru guides speak English really well, and they'll help you book any part of your trip and answer any questions. This trek also has a few options. We took the shortest, steepest option. Even with a little fear of heights and not a ton of biking experience, we were fine doing this and just jumped off and walked the bikes at a few steep locations.
You know the term "a picture's worth a thousand words"? I don't think I need to say much about the experience it is the mountain bike through the Andes. I will let this picture do the talking.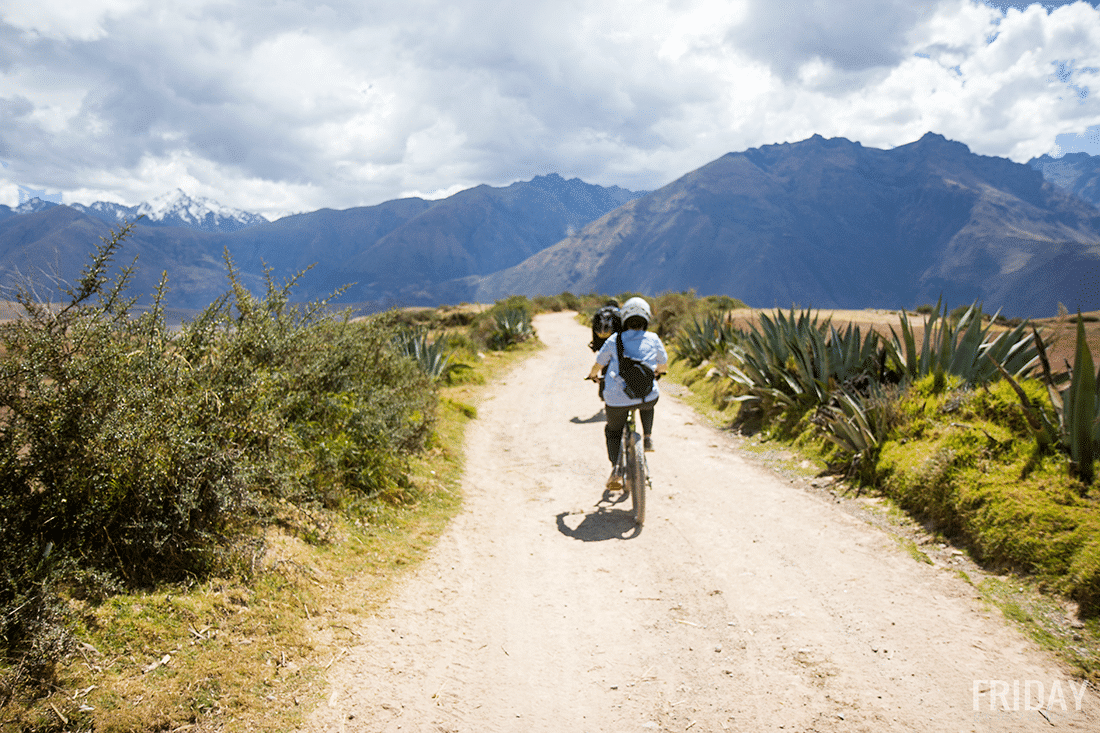 Moray In Peru
We started in Moray, a genetic engineering agricultural site where the Incans grew every type of plant. Each ring has a different temperature, and there is a planting site for the summer solstice months, and winter solicitous months.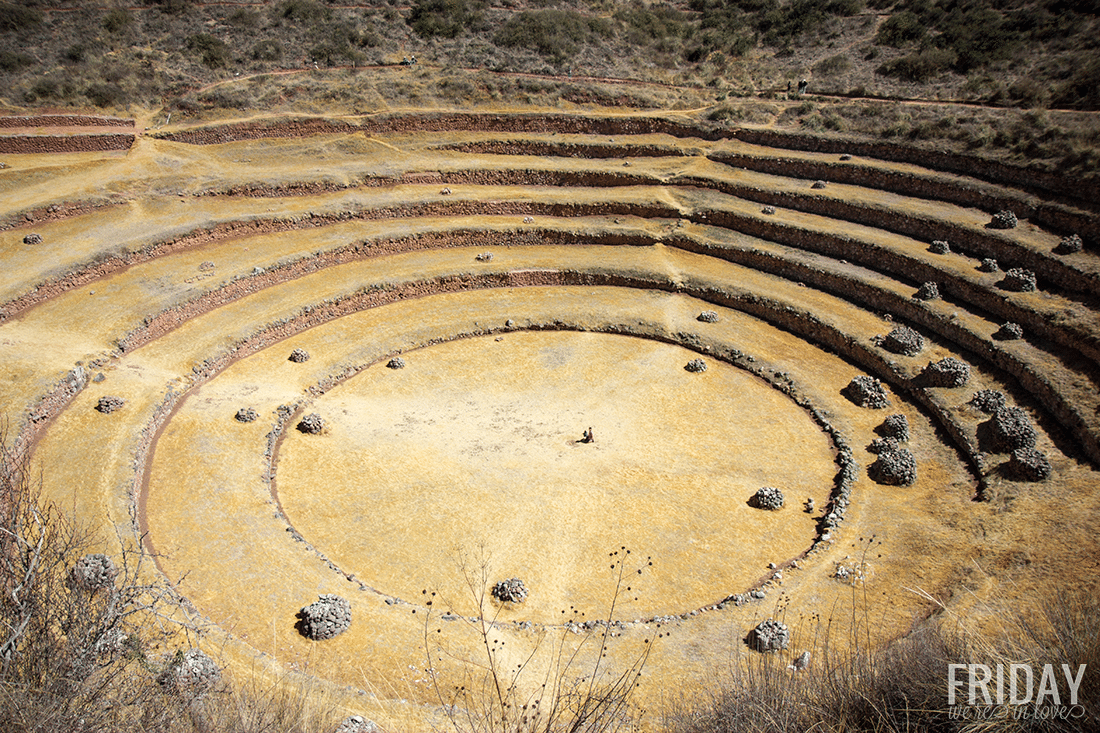 We were blown away by both locations, and the farming geniuses the Incans were.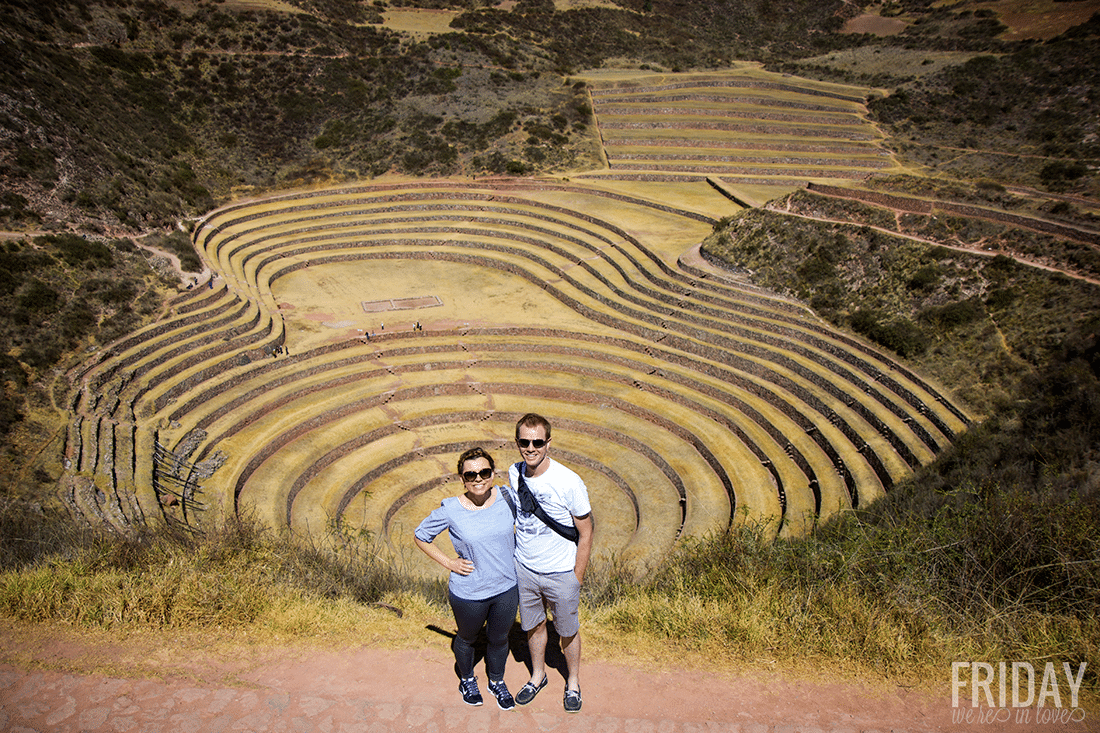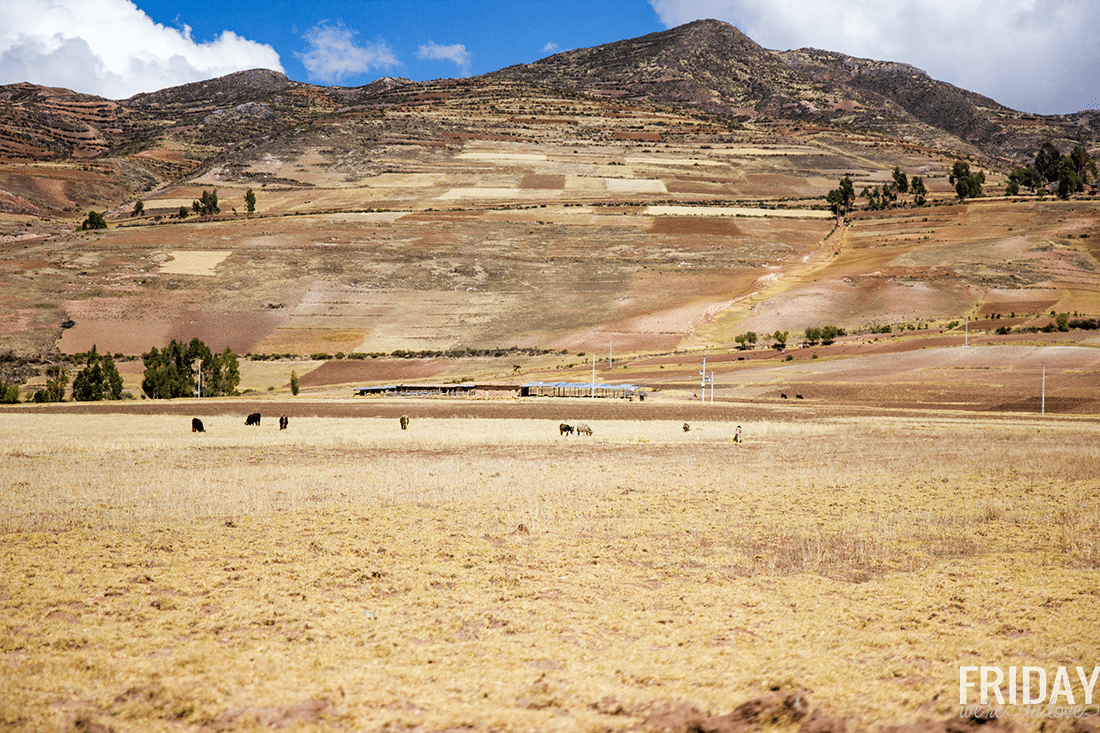 After this we were fitted with knee pads, helmets, and bikes, all ready to bike The Andes towards Maras.
Mountain Biking Through the Andes in Peru
It was beyond beautiful. But one of our favorite parts was the fact that ranchers and shepherds walk their herds through these mountains. We often had to stop for donkey, cattle, sheep, and horse crossing. It kind of blows my mind now how exotic this was, and how it felt so normal, everyday Peru while we were in it. Jacob was the camera man, and I'm so glad he stopped to capture many of these moments.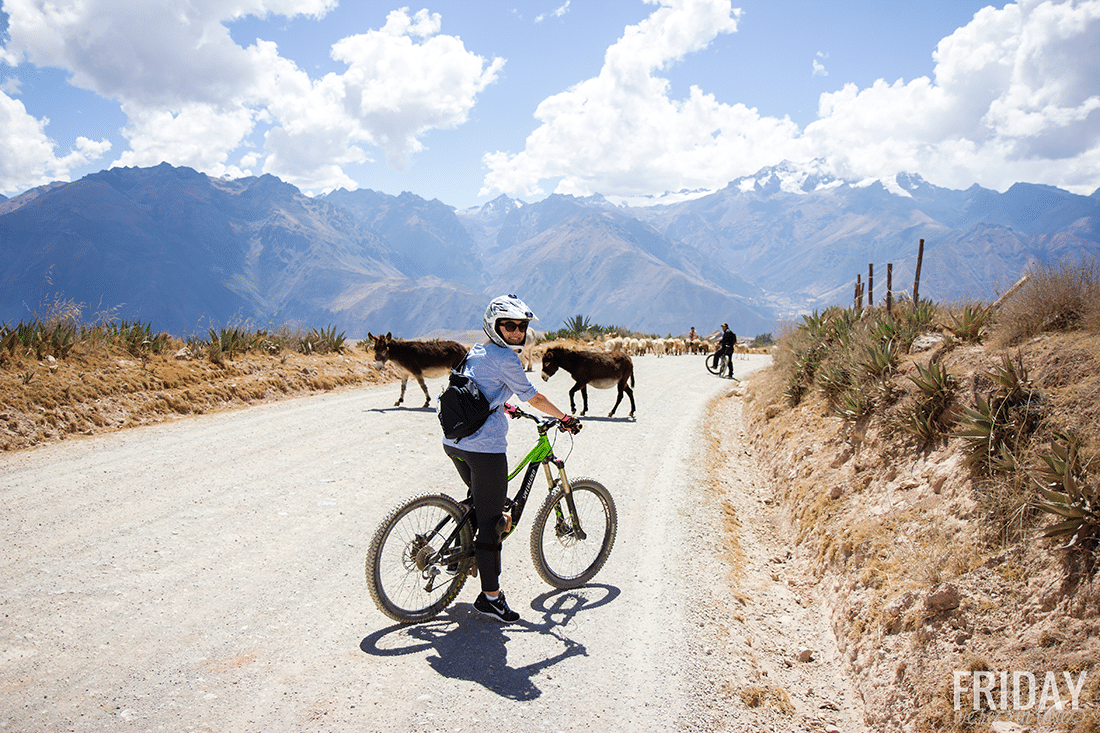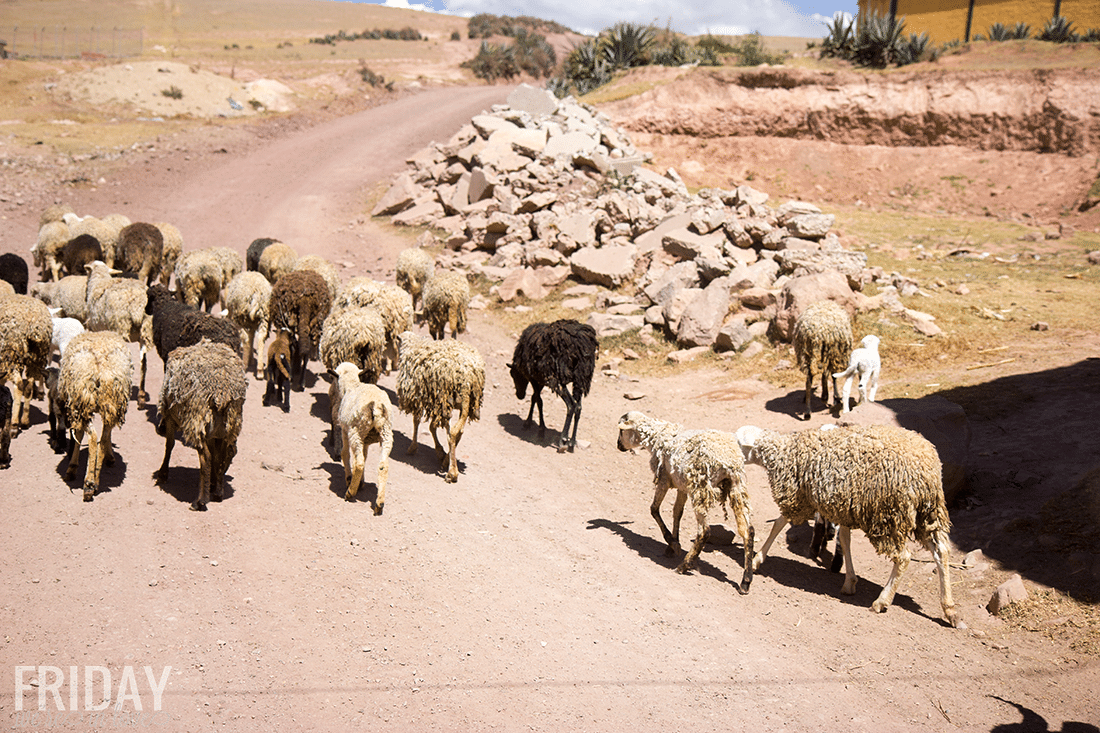 Seriously, one of the most breathing-taking views and amazing experiences we've ever had!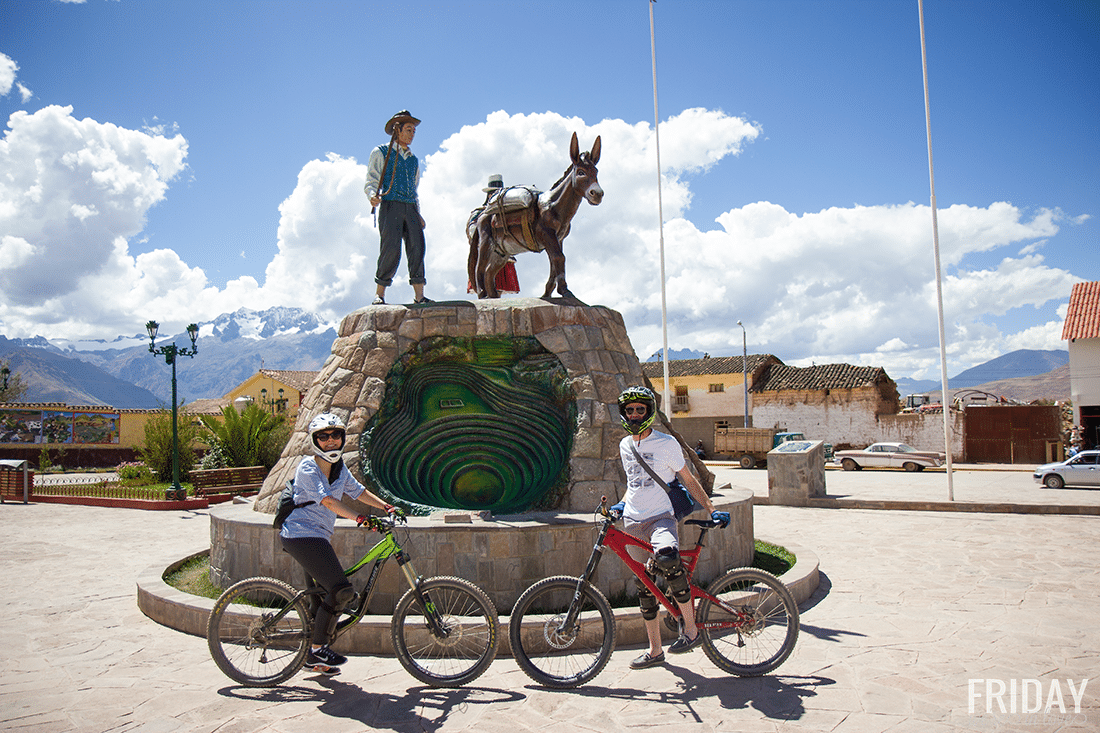 Get 365 Date Ideas!
We want to help you have the best date nights ever! Grab this FREE printable with 365 date ideas, a date for every day of the year so you never run out of ideas!