12 Months of Dates: October: Schnepf Farms Pumpkin and Chili Festival
A look at the Schnepf Farms Pumpkin and Chili Festival that takes place as the fall festival at Schnepf Farms. From food to activities, here's what to expect.
Pumpkin patches/farms are such a fun place to visit in the fall, and particularly around Halloween. We love corn mazes, bonfires, and farm food- they never disappoint and usually let us enjoy the first few cool nights in Arizona outside. The problem is, October date plans fill up fast with all the fun Halloween festivities, and we've never been able to fit in visiting our biggest local farm's festival. I decided this time last year when I started putting together The 12 Months of Dates Christmas present for Jacob that I would make sure this was remedied! October's date included cash to attend the Schenpf Farms Pumpkin and Chili Party.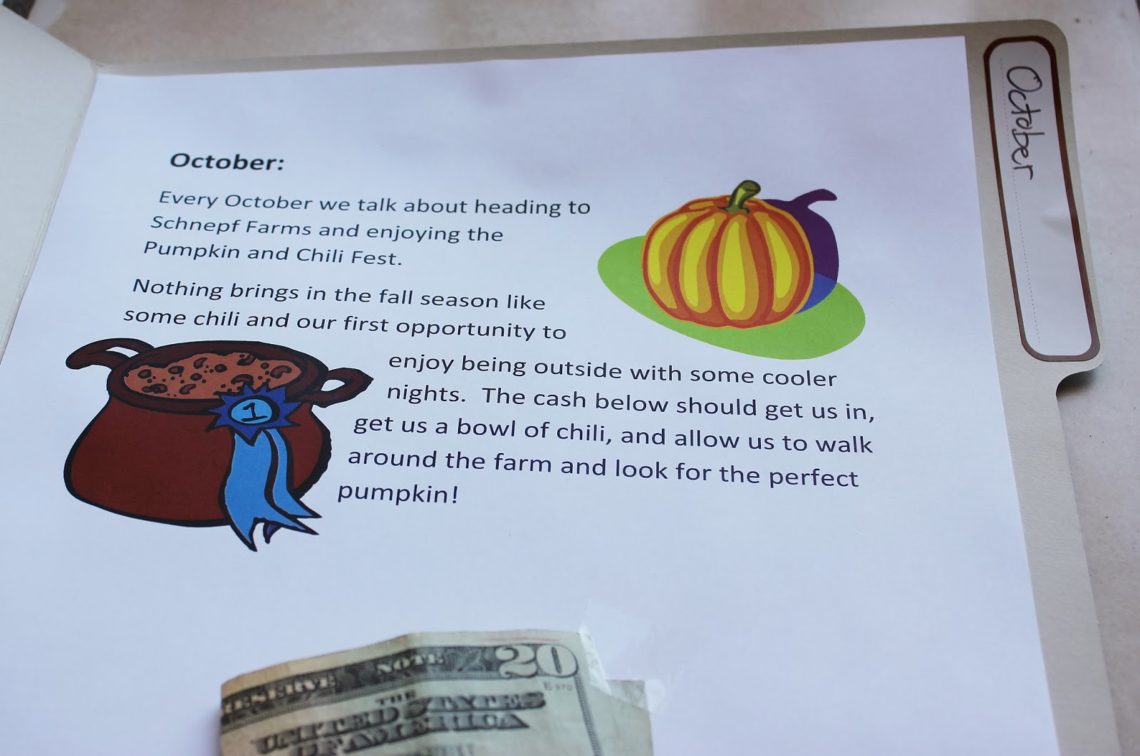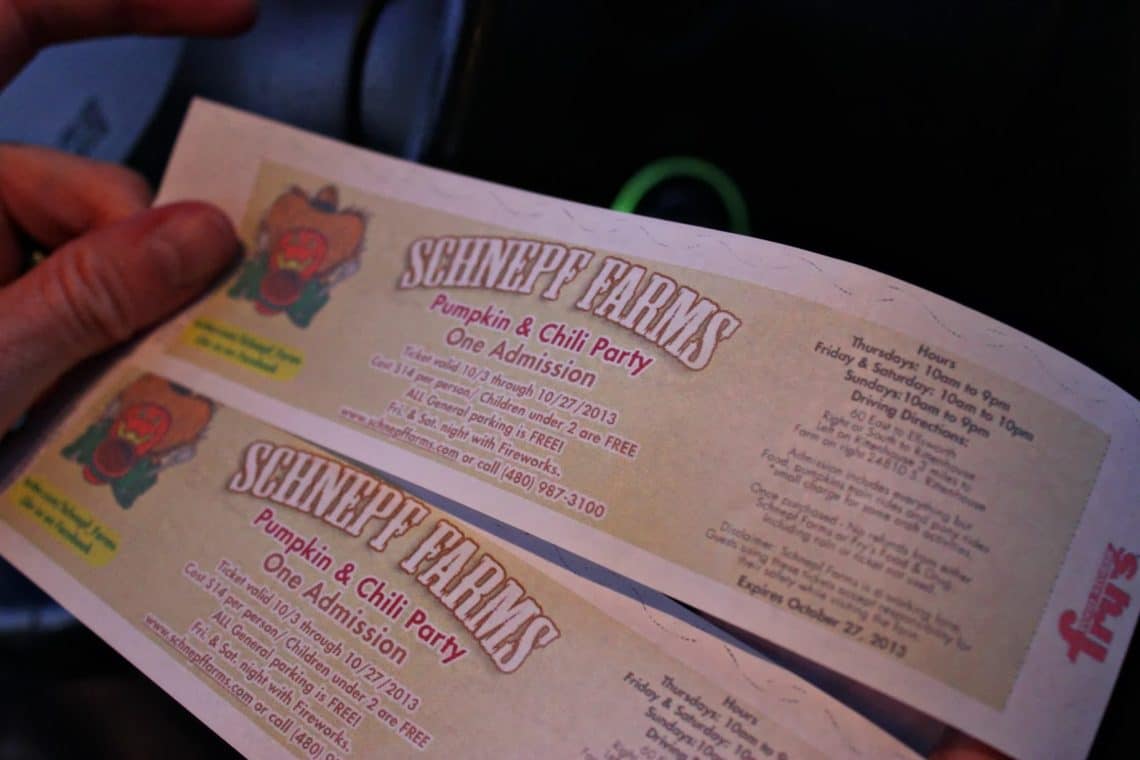 *Tip for AZ locals- discount tickets are available at Fry's if you decide to go.
We made a list of the must-dos for the night we'd be on the farm:
1. Eat Chili (it's half of the festival's namesake)
2. Ride their roller coaster
3. Go through the corn maze
4. Watch pig races
5. Last but probably most important: Eat pumpkin items!
I have a pretty serious obsession with all things flavored pumpkin. For proof, check out my Pumpkin Obsession Pinterest board. Jacob isn't super into pumpkin, so planning a selfish date where I could eat pumpkin may or may not have happened here.
We started with dinner as we came in the evening. I was immediately impressed with the wood-fire grill going on.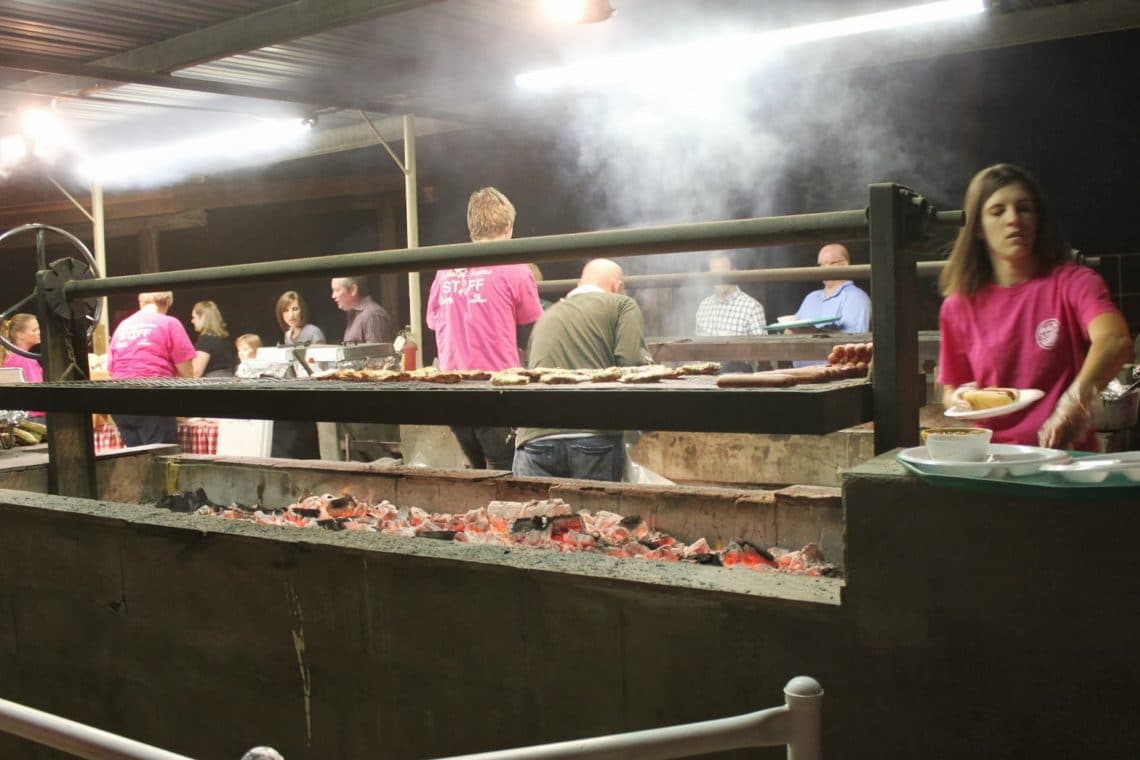 The 20-minute wait for chili and cornbread didn't disappoint! The chili was excellent (even if the scooping skills in the bowl weren't so much)!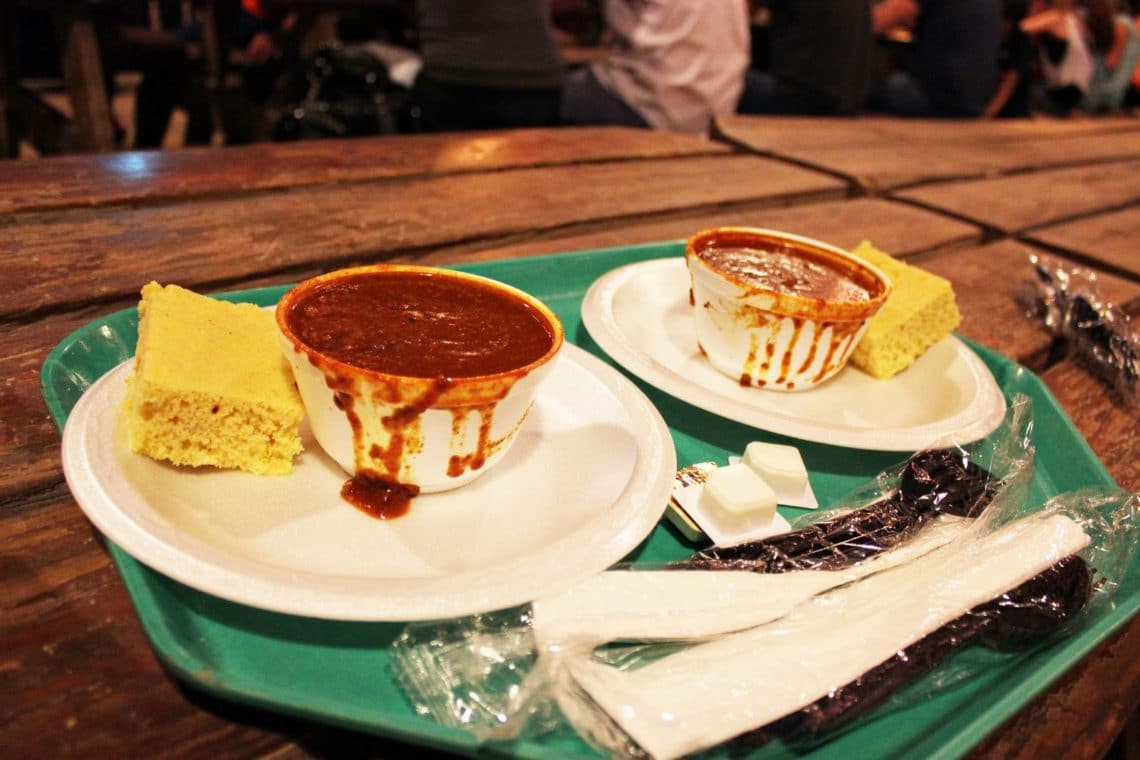 We sat at a large picnic table and listened to a local band play while laughing at lots of little kids, enjoying the bonfires nearby, and enjoying our time alone together.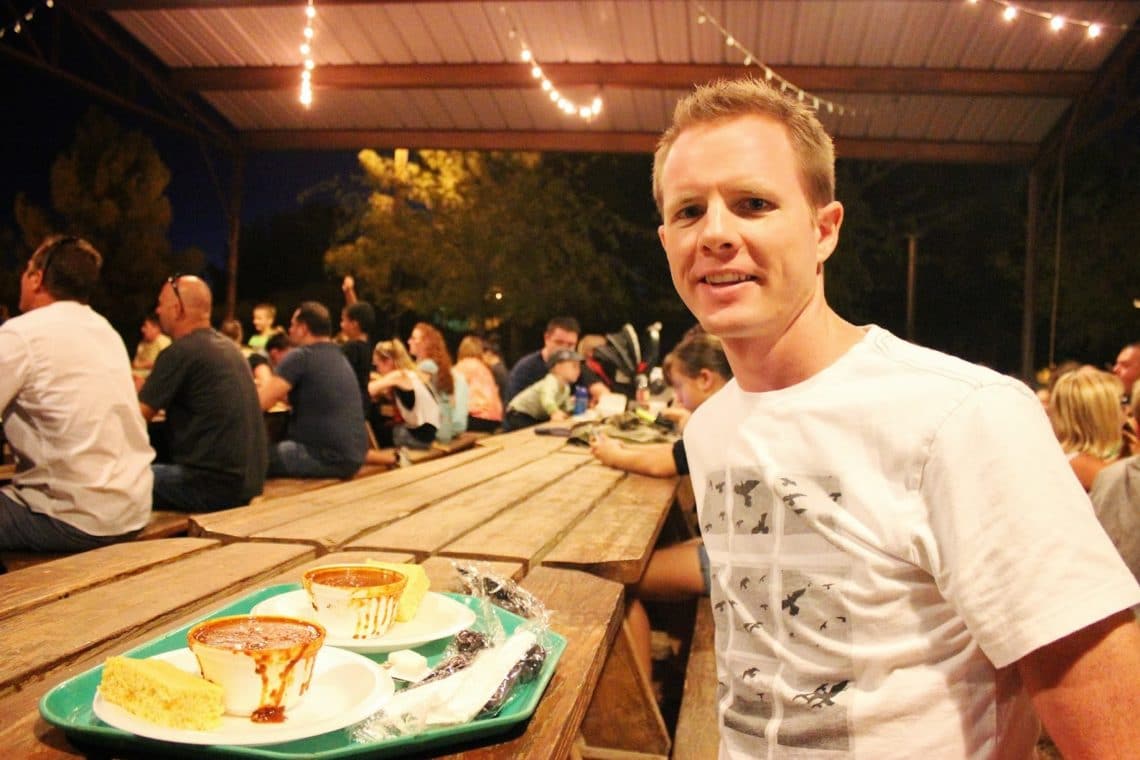 We headed over to their roller coaster and waited in line for about an hour- but it was actually quite worth it! We really love roller coasters, and Jacob made me crack up hard trying to make up hand-slapping games like all the preteens around us were playing. Never a dull moment!
After the coaster, we went to enjoy the corn maze. It was pitch black, we got lost for a while, and when we thought we'd found the path out we discovered we were leaving the same way we came in. I guess when there's no objective but getting out of the corn maze you can still count yourself a winner no matter what entrance/opening you escape from!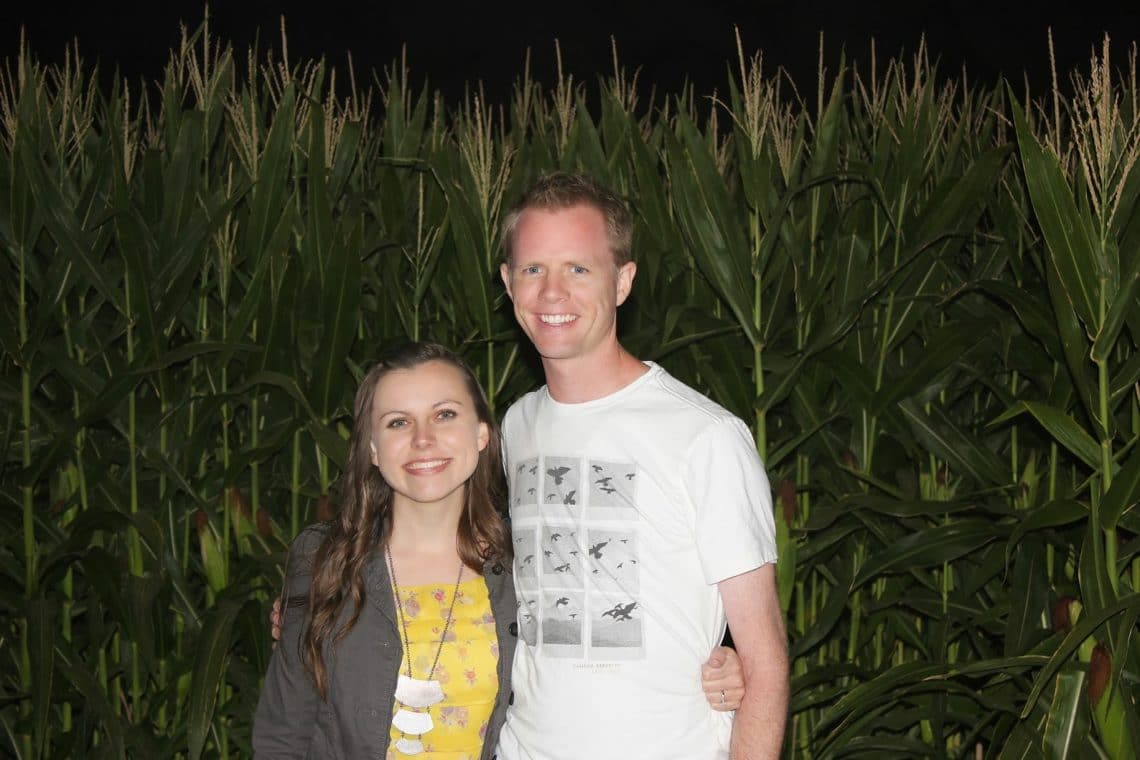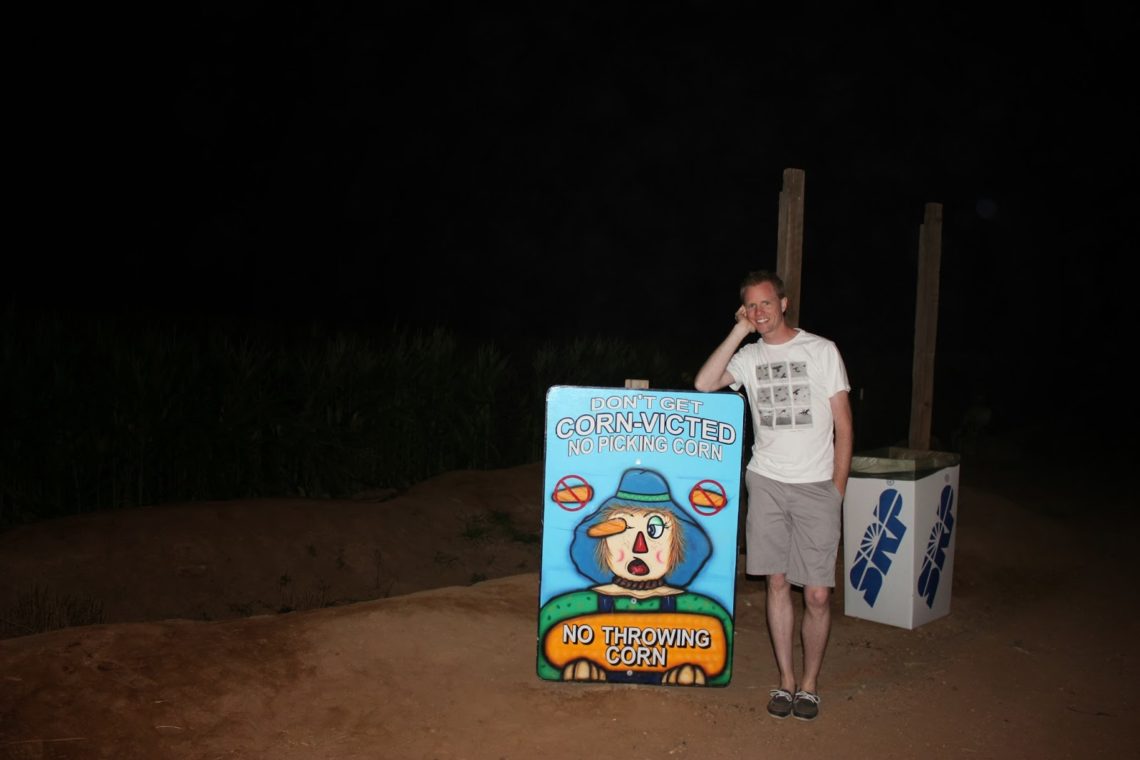 We even survived the massive amounts of dust in the air- this picture captured what we were coughing through. That made us feel like even more of champions for surviving!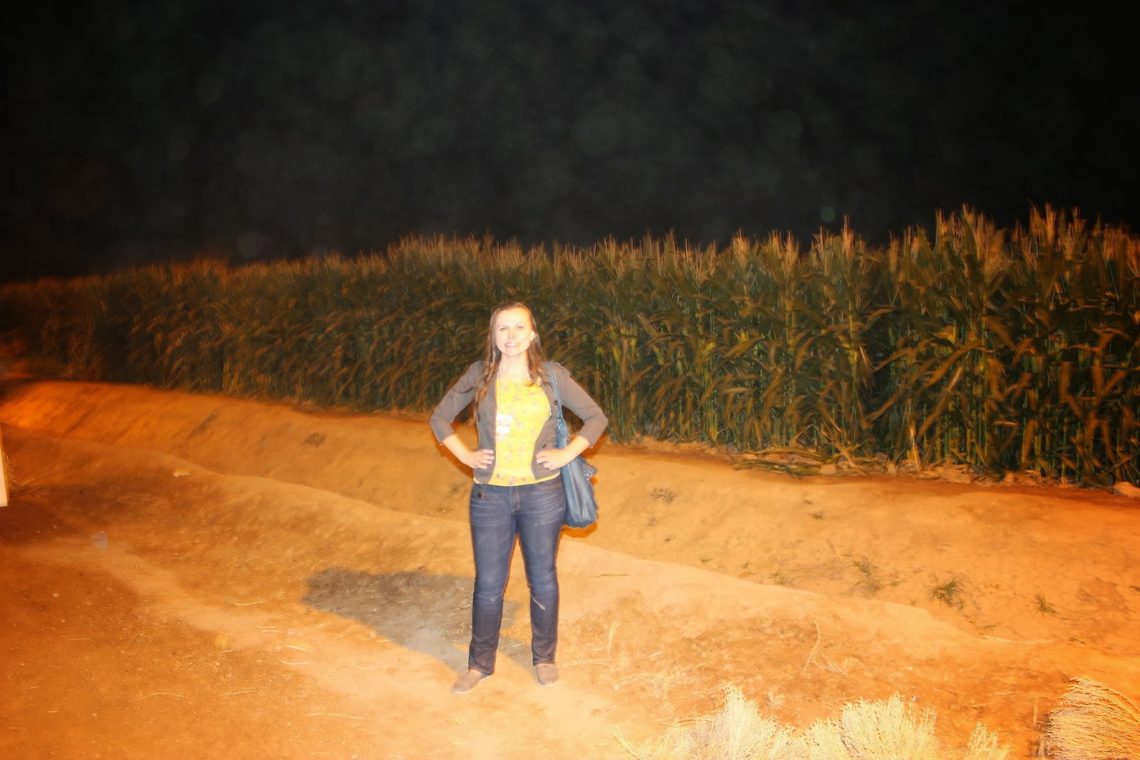 At this point we were getting close to closing time, and I let Jacob know that no matter what happened there needed to be pumpkin in my life that night. We hurried to the Country Store Bakery right after in hopes of finding some pumpkin pie.
Guess what, they did me one better and had pumpkin cheesecake, I was ecstatic!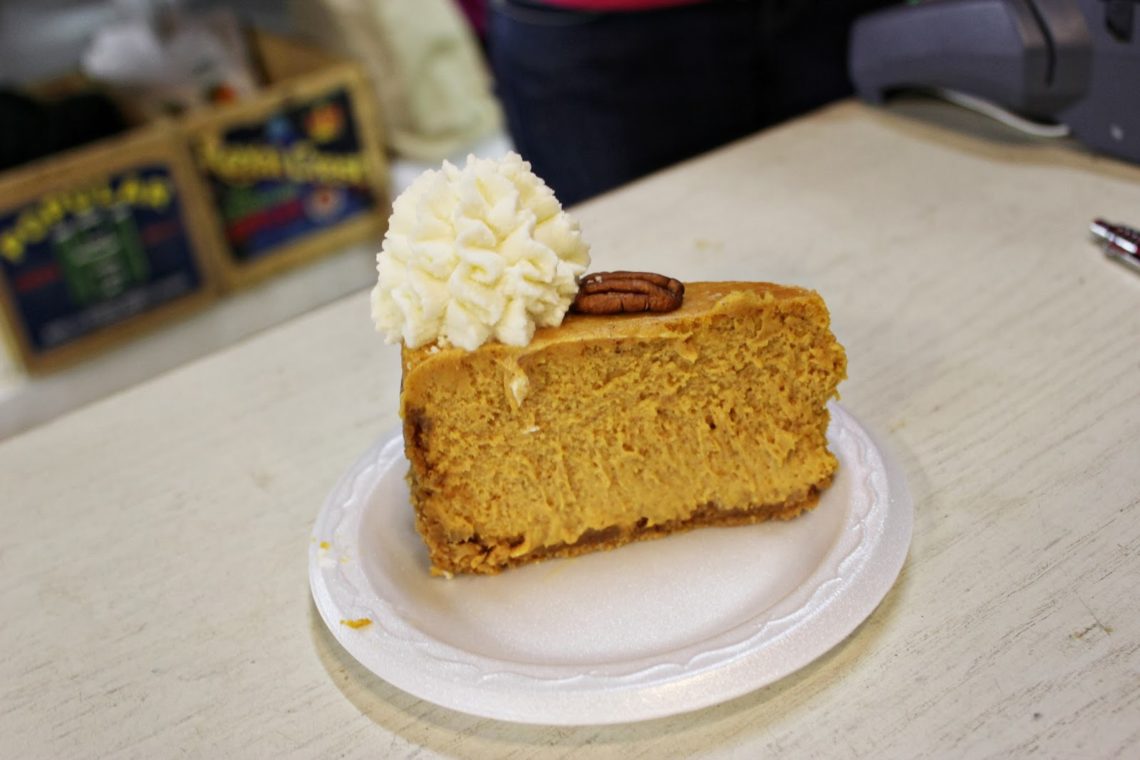 Don't let my pale face fool you, I was thrilled! Some queasiness after a huge run and some heatstroke were trying to get my down all day, but even that can't keep me away from my pumpkin obsession!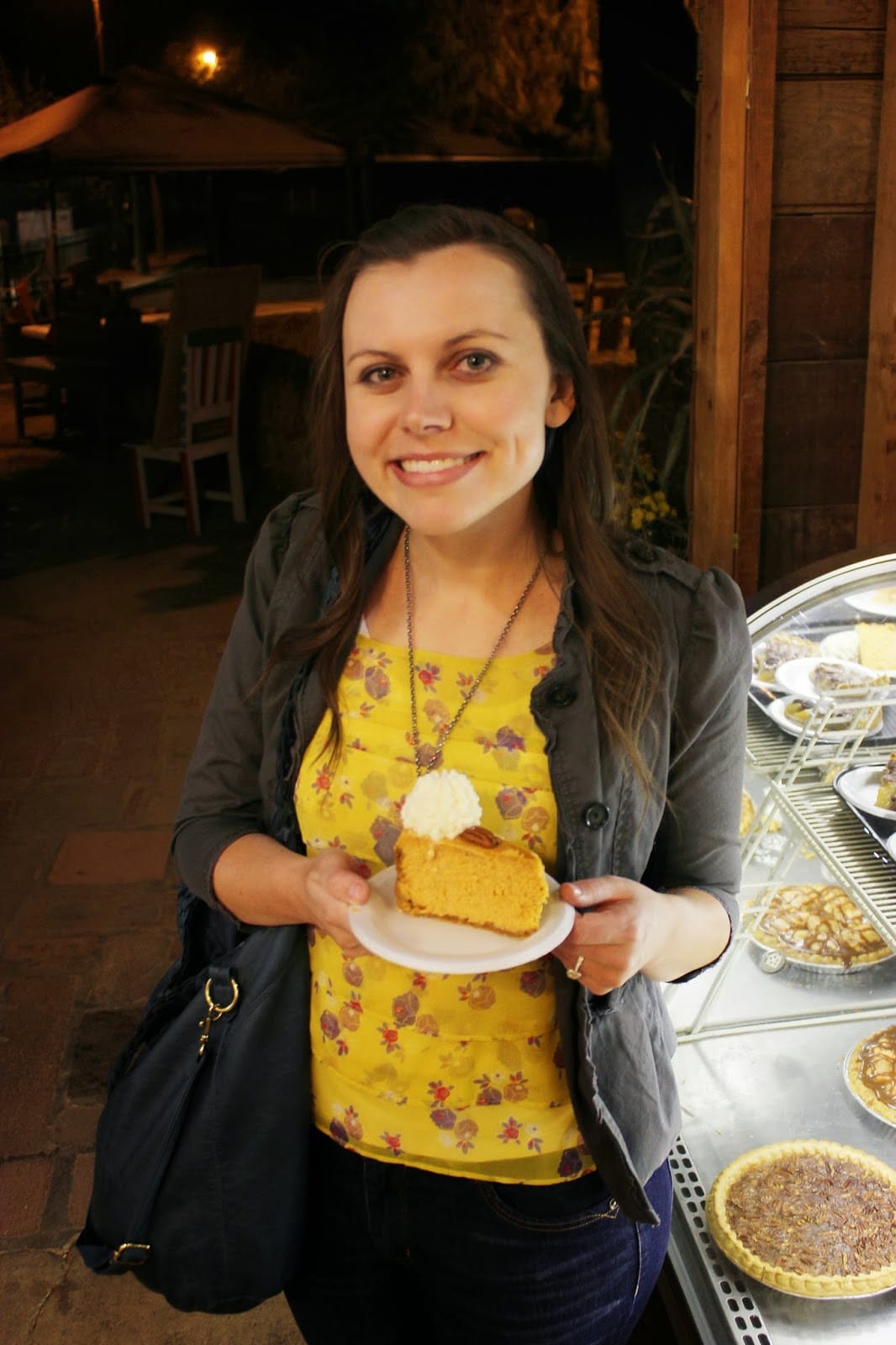 We took our piece over to the last item on our list- the pig races. I was surprised to see how much Jacob enjoyed the pumpkin cheesecake- he ate more than half! I may have a convert in the works here…I will keep praying this happens.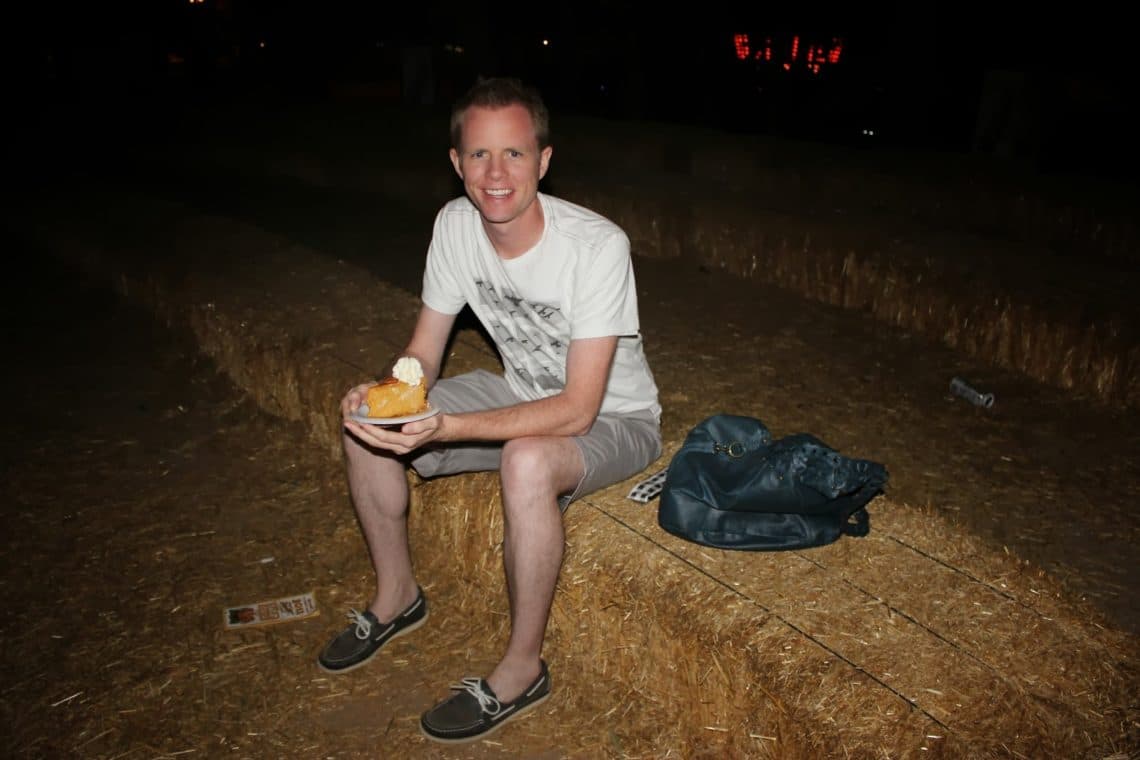 We enjoyed the pig races while really really enjoying the pumpkin cheesecake! Did I mention I like pumpkin enough in this post, just not sure yet 🙂
We ended the night with Jacob buying some fresh cinnamon-roasted almonds and watching fireworks. The fireworks were great, but so short I wasn't able to get a picture in time.
Needless to say, Schnepf Farms did not disappoint, and all of our pumpkin and chili dreams did come true.