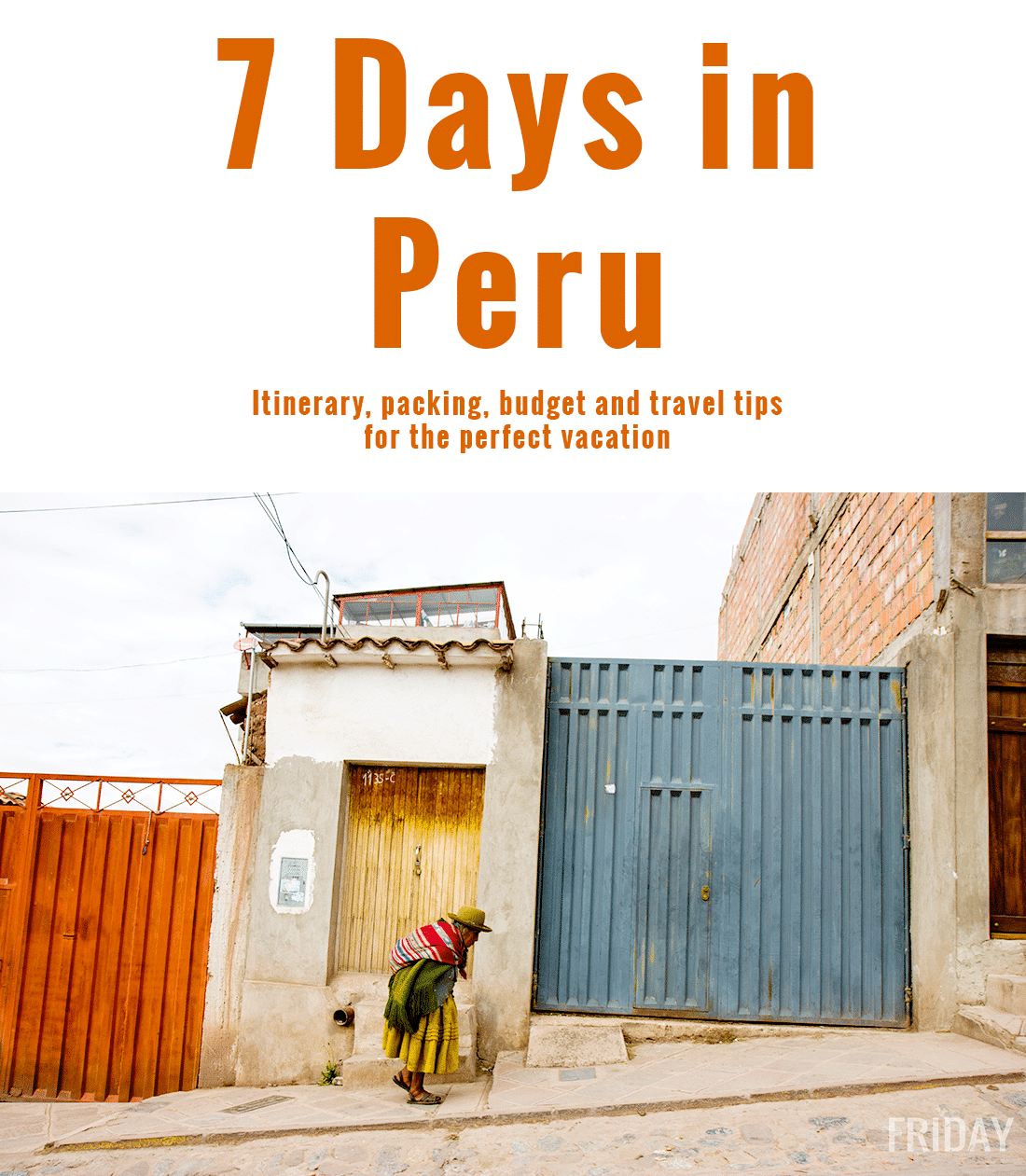 If you follow me on
Instagram
you know that I just returned from an amazing trip to Peru.
Why Peru?
It all started last summer when we took our big trip to London/Paris. I love art, and our first night we headed straight for the
National Gallery
so I could bask in many Van Goghs. I stared at
A Wheatfield, With Cypress
es, and was moved to tears. After about 20 minutes I started to realize Jacob was nowhere near me. This is often normal, I take time in museums and he waits patiently by the door. I looked all around and couldn't find him near the doors. I finally found him, racked with jetlag and asleep on a bench. I pulled together my composure, took one last look at the amazing paintings, and woke him up to see a few last paintings before heading back to the hotel.
I turned to him on the Metro and said, "So this wasn't your dream trip was it?"
He's always good-natured and said, "It's a dream, I've always wanted to come here!"
I insisted, "Okay, but it wasn't your dream trip, was it?"
He smiled and said, "It was toward the top."
I asked blankly, "What's number one? This was clearly my dream, what is your dream?"
I had no idea what it was! 7 Wonders of the World, wait what? Right then and there I told him, "If we still don't have kids by next summer, we'll go to Peru.
We spent months searching through books, the Internet, and asking friends, only to find there are a lot of holes when planning a 7 Day Trip to Peru. There's info on Machu Picchu, but often it's hard to know what else to do, how long to spend there, what to eat, and how to pack for a country where you can bake and freeze all in one day.
We talked most of the eight hour flight home from Peru about what we wished we'd known, what should be out on the Internet that isn't, and how we were going to turn this blog of ours into a travel blog for a few weeks to share our trip and memories, and our itinerary, tips, and things we wish we'd known ahead of time.
Over the next two-three weeks we'll spill it all so anyone ready to plan their own trip to Peru can glean from our experiences.
Get 365 Date Ideas!
We want to help you have the best date nights ever! Grab this FREE printable with 365 date ideas, a date for every day of the year so you never run out of ideas!