7 Days in Peru- Day 1: The Sacred Valley, Ollantaytambo
Trip to Peru Day 1
Cost: 
Get a
Boleto Turistico
at the gate, which will run you about $43 U.S. Dollars (130 Peruvian Soles). It is a one-time expense that will get you into most locations in The Sacred Valley, not including Machu Picchu.
Time: Plan 30-45 minutes by taxi to get there, about an hour by bus from Urubama, and at least 2-3 hours to see the ruins. You may want 2-3 hours to eat and to explore the cutest town in Peru with some of the friendliest people, and there are additional hikes to take to see water structures, fortresses, agricultural huts, etc. We spent half a day traveling there and seeing the ruins, and stayed the evening for dinner and exploring the town with some lovely British friends we made while touring. A total of 5-8 hours will be plenty, and this is something you could put on an itinerary for an entire day.
Tips: It is a decent trek up and you'll be on rock formations, shoes good for walking with traction are recommended. It's also hot at the top of the ruins and windy and cool at the bottom. Bring a light jacket or cardigan and plenty of water. We were greeted at the entrance by a guide who charged us 20 soles a piece for an English tour. Definitely worth it- unless you already know everything there is to know about the place.
Traveling to Peru from the United States can be quite the adventure- and most flights arrive at the Lima Airport in the middle of the night. You have options- you can either stay the night in Lima and get to a hotel by 3:00 in the morning, or you can wait for the flights to The Sacred Valley (Cusco) to start first thing in the morning at 5:30. We knew the main attractions of Peru rested in The Sacred Valley, so we chose to waste no time, sleep in the airport for a few hours, and fly straight to Cusco.
We landed at 6:20, had our bags and were in a taxi by 7:00. We stopped for breakfast, and then took the almost hour taxi ride to our hotel in Urubama. We were super hopeful they would let us check in early when we arrived around 10:15, but no such luck. However, they did let us use the showers in the spa off the swimming pool. We took them up on this and cleaned up after our 24 hours in planes and airports.
We grabbed lunch at a local cafe, and from there we went to the first main attraction in The Sacred Valley- Ollantaytambo (Pronounced Oy-yan-tay-tambo – Ollanta for short).
If you only have time to see one place in The Sacred Valley outside of Cusco, make it Ollantaytambo. It's a place that served as an Incan Temple, a farming land, a residential community, a war shelter and defense, a place for Incan rulers to retreat when the Spanish took over the country, a place to tell when the winter and summer solstice planting seasons occurred, and a religious place for sacrifices and worship.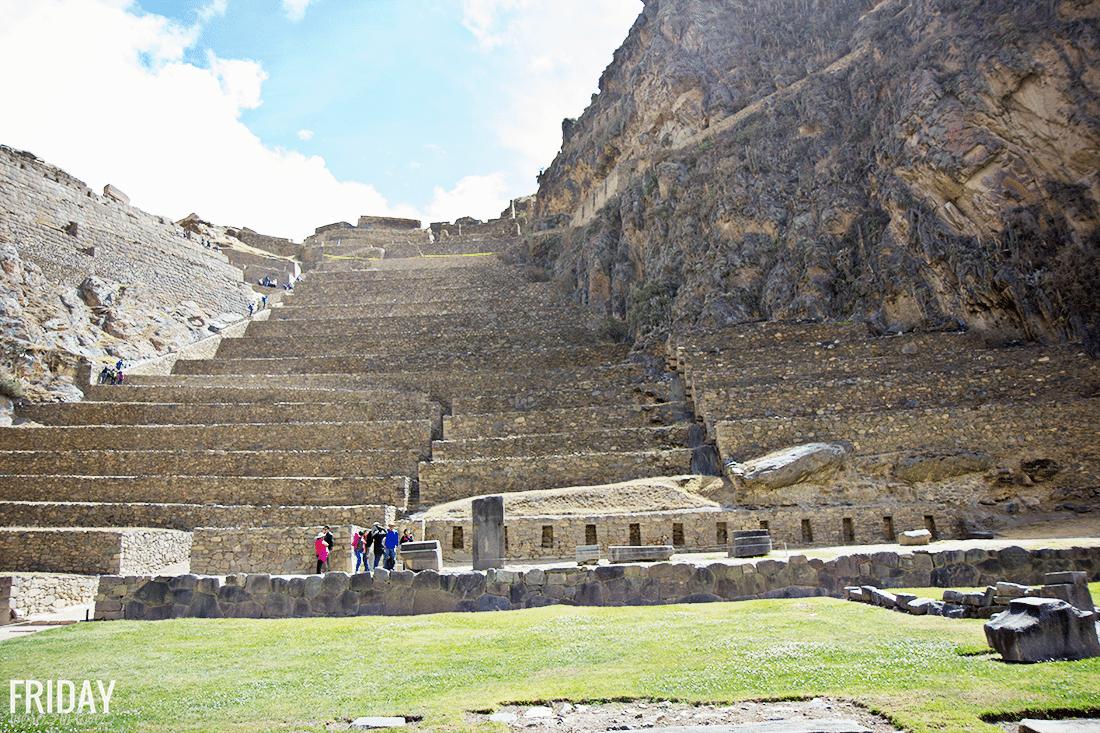 It's also an incredible structure that has survived earthquakes, wars, and the Spanish and still stands as an engineering marvel of stones cut to perfection on the top of a mountain.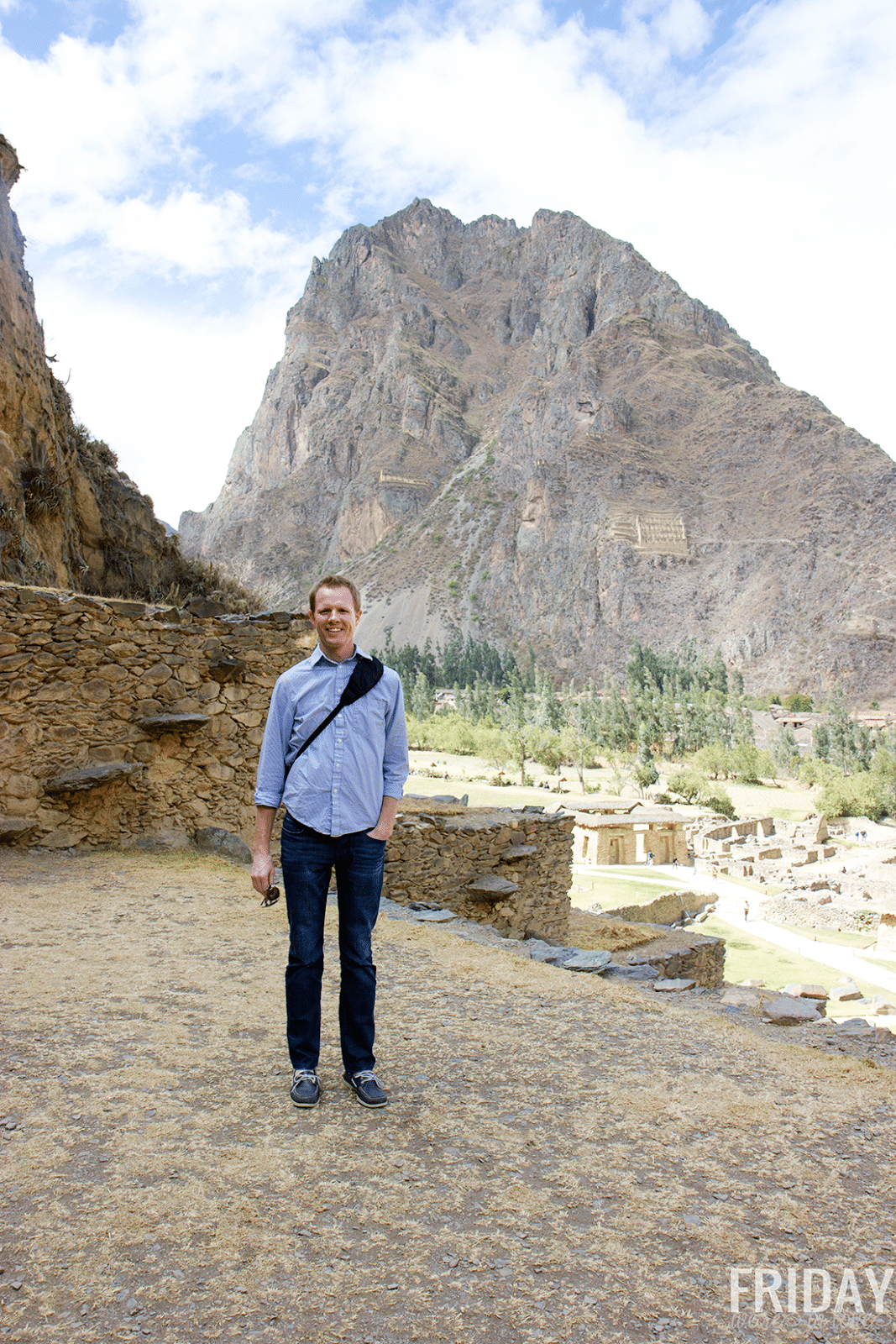 Seriously, every angle yields quite the view.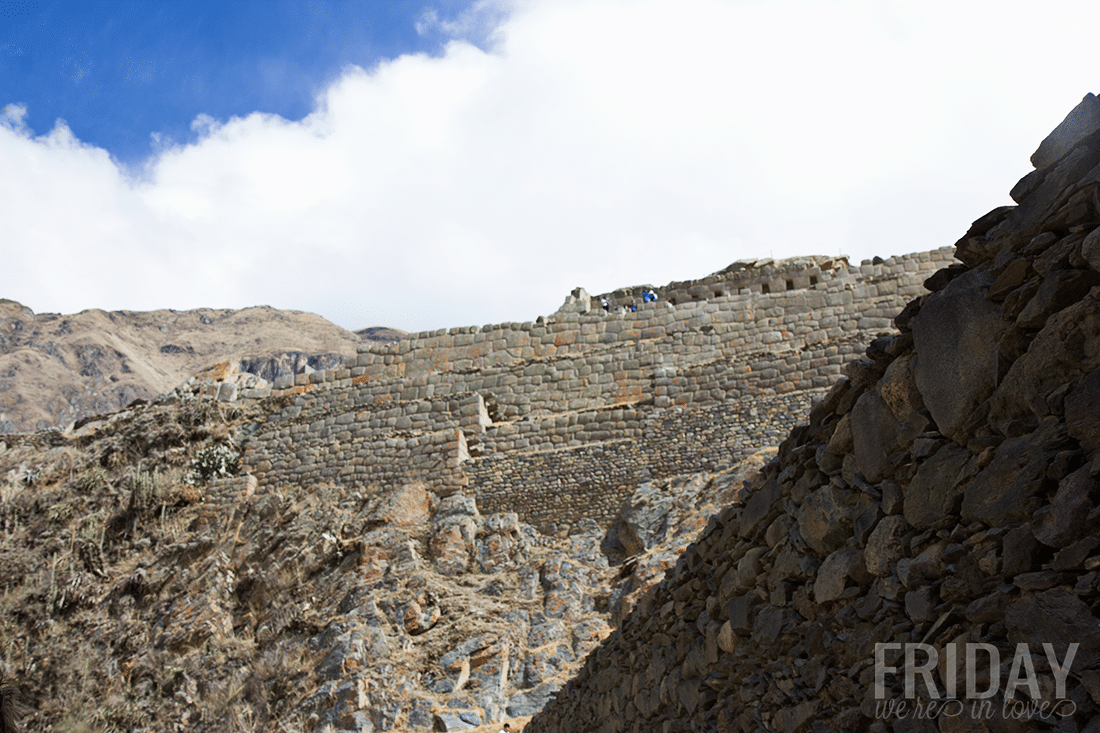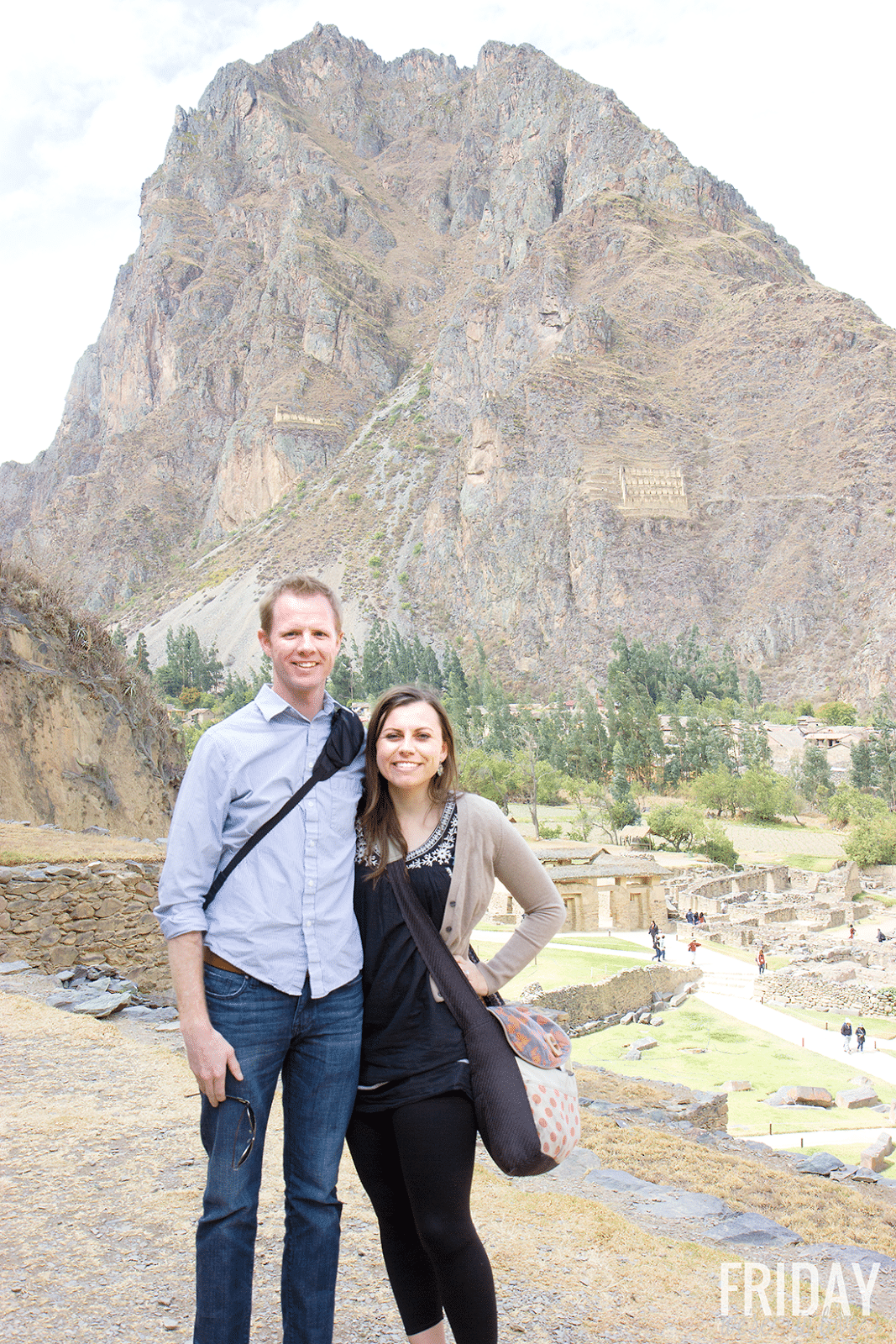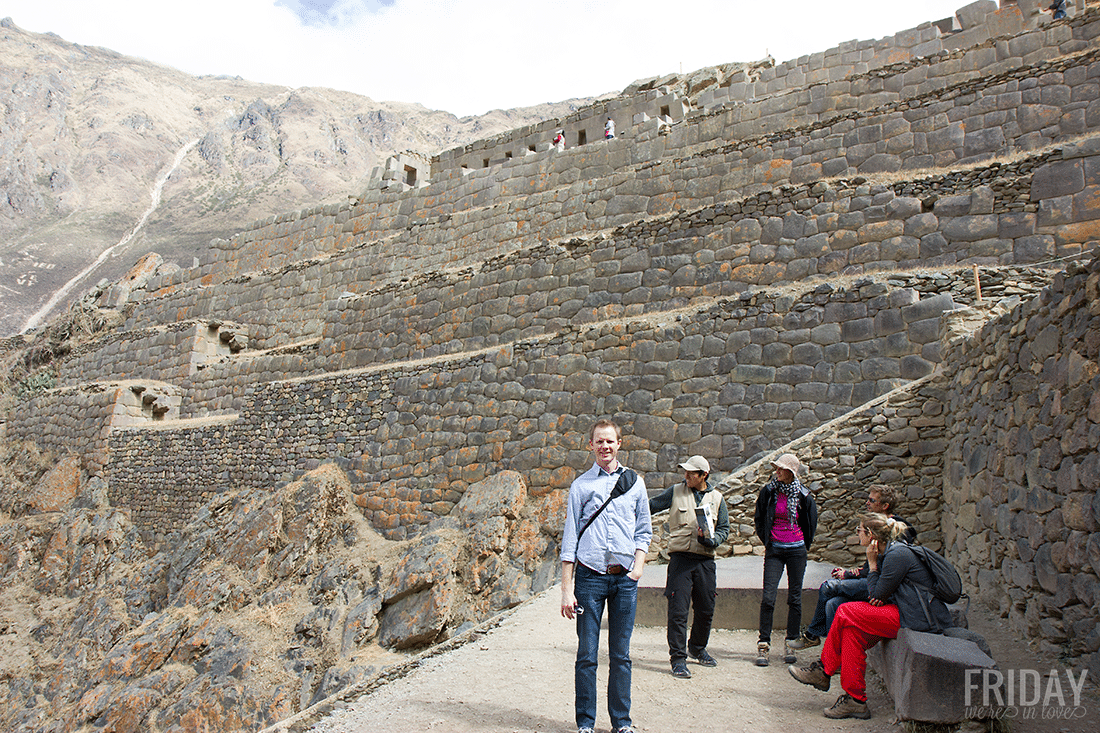 And the incredible sized stones rolled up the mountain gave us utmost respect for the Incan people.
Behind us is the tiered agricultural structure- where a different crop was planted on each tier. Ingenious gardening and pollinating solutions were created. Far more advanced than any other place in the world during the time of this civilization.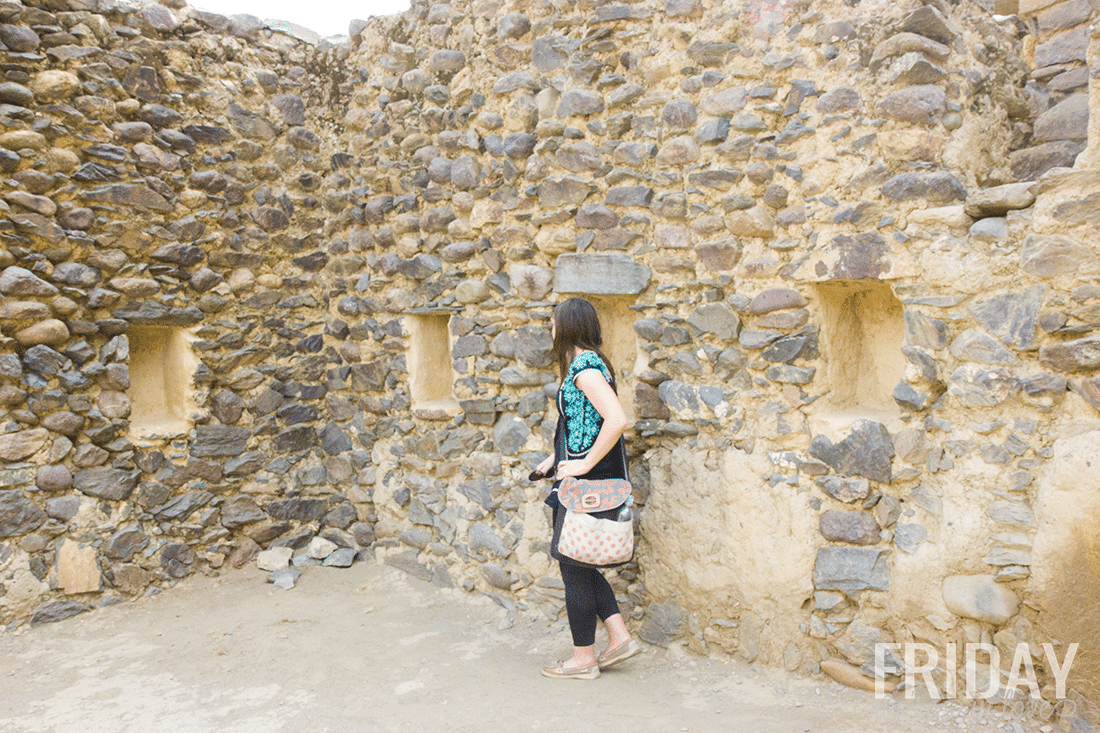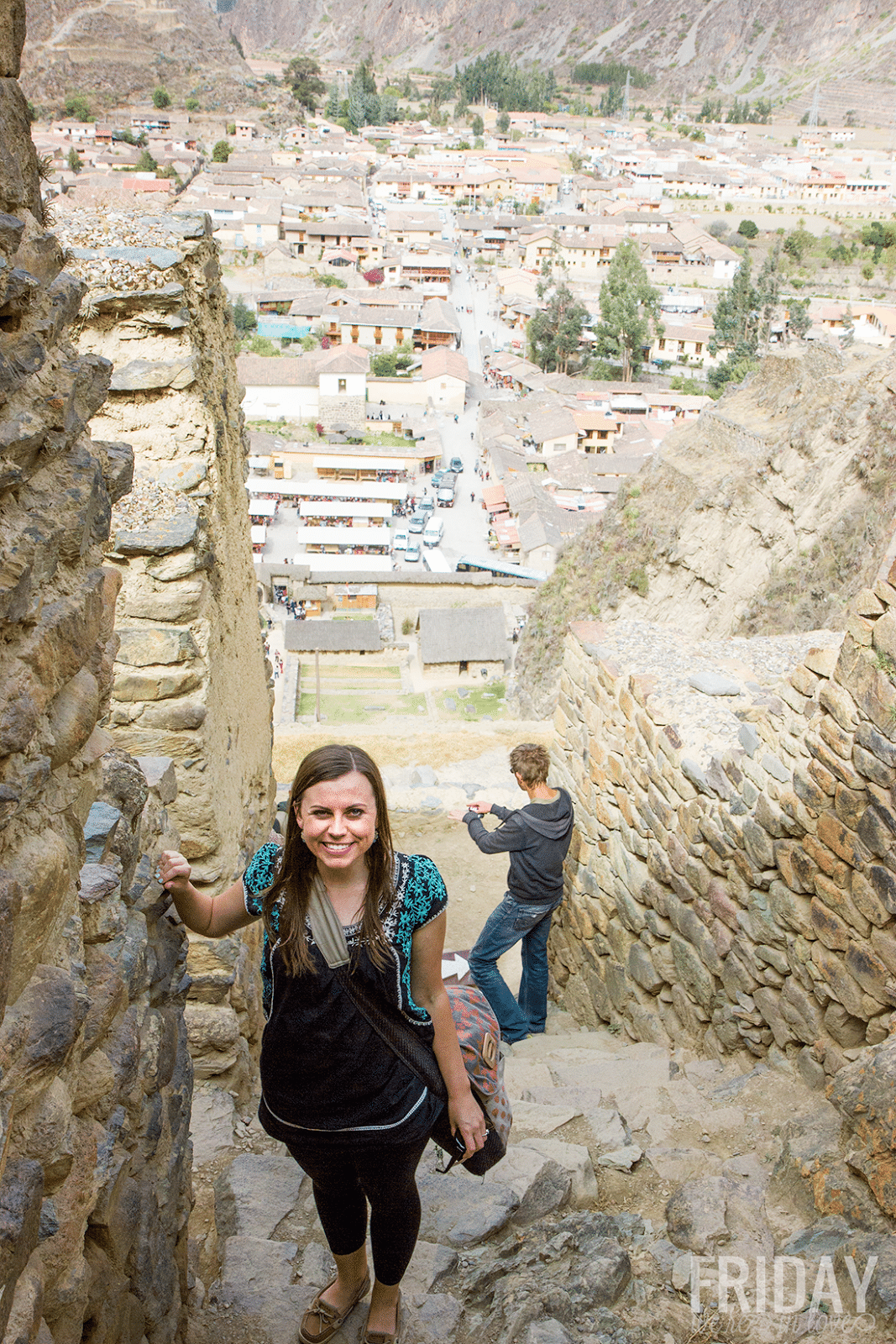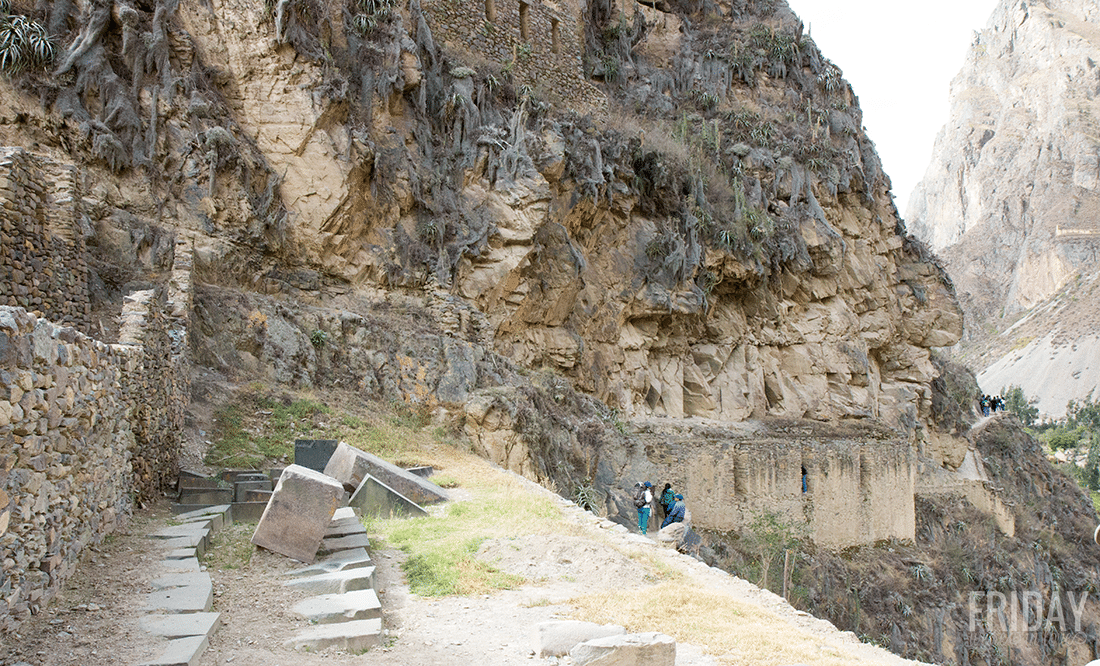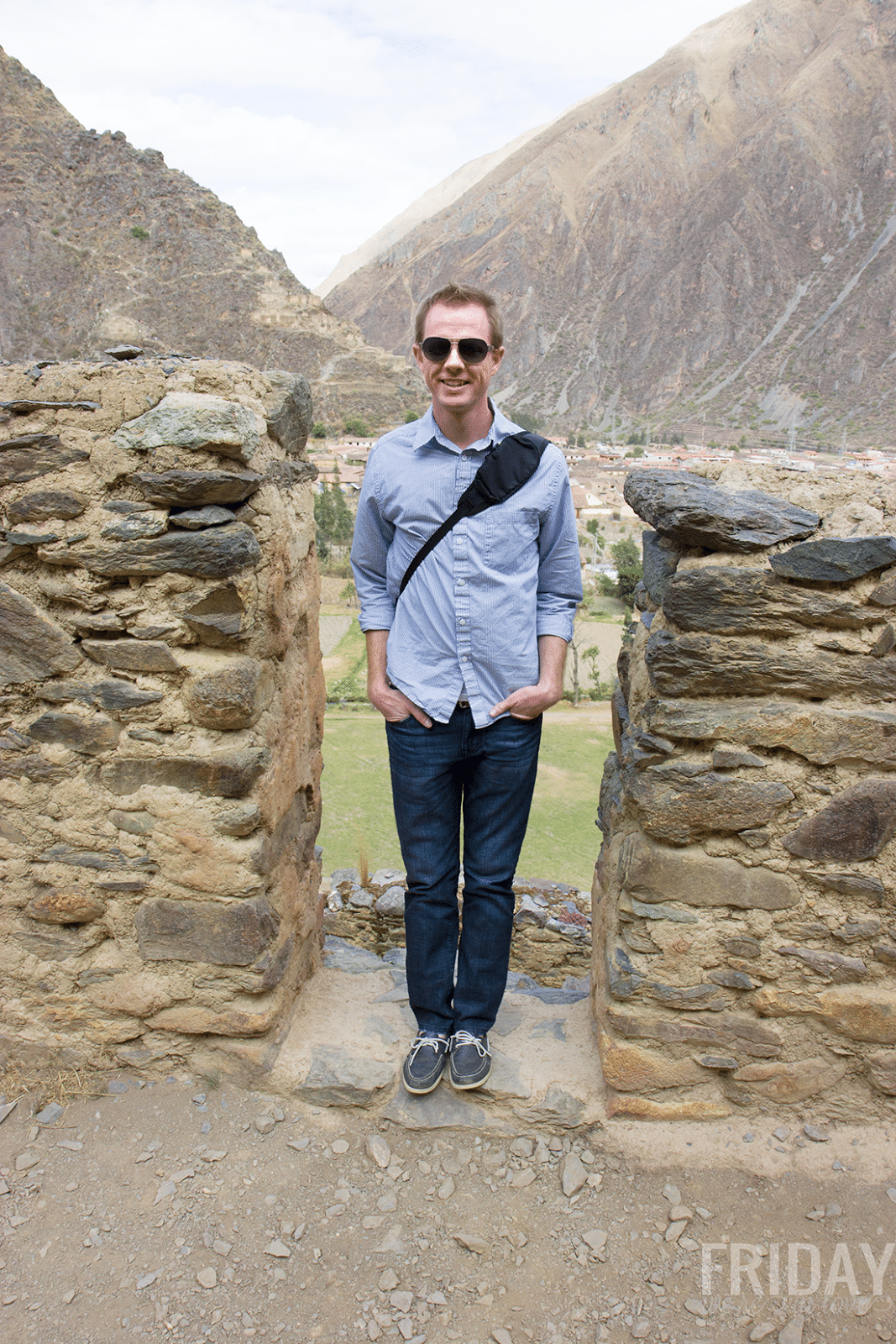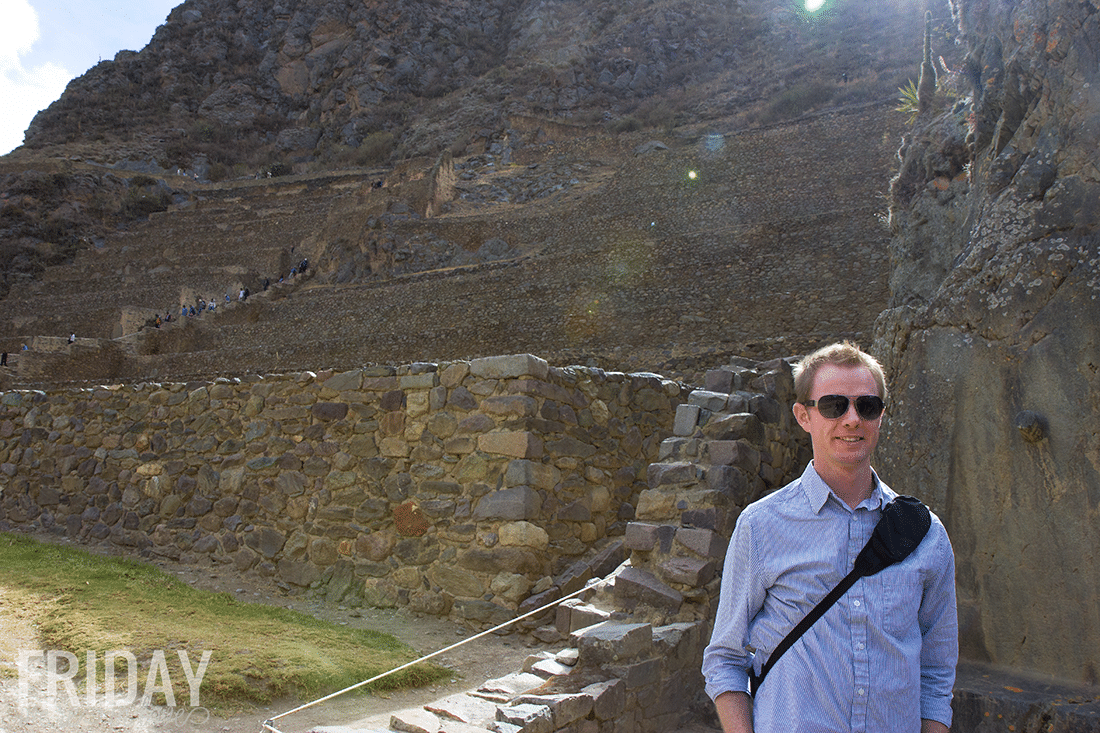 You really can't beat the modern civilians casually passing through the ruins with their livestock.
All the ruins in Peru's Sacred Valley are amazing, but I have to admit, we started it off right with our favorite ones in Ollantaytambo.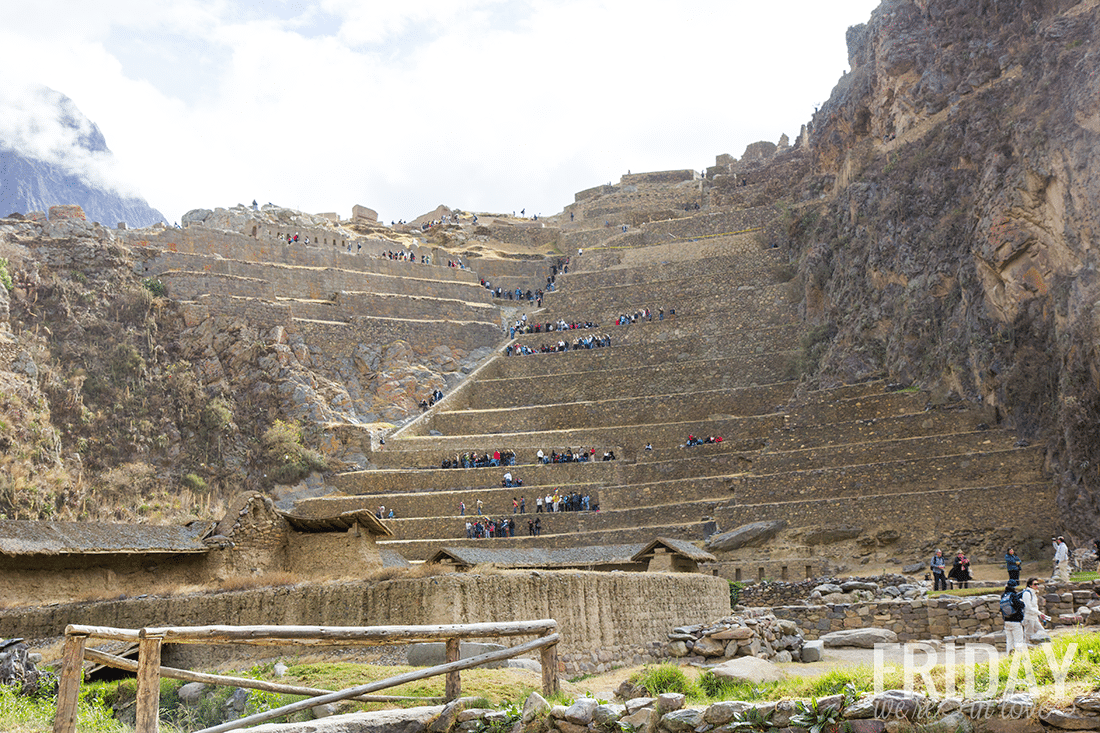 Get 365 Date Ideas!
We want to help you have the best date nights ever! Grab this FREE printable with 365 date ideas, a date for every day of the year so you never run out of ideas!