Art of Merlot – Klimt's The Kiss Painting Class
Date Info: 
Art of Merlot- BYOB Painting Class
Price: $45 per person- but we wait for the quarterly Groupon for BOGO Free.
Location: Scottsdale, Arizona
We're the Whitings, and we like to paint!
We are always game for dates that involve painting classes. Neither one of us are very artistic, so when a teacher can bring out our inner artists we are always thankful!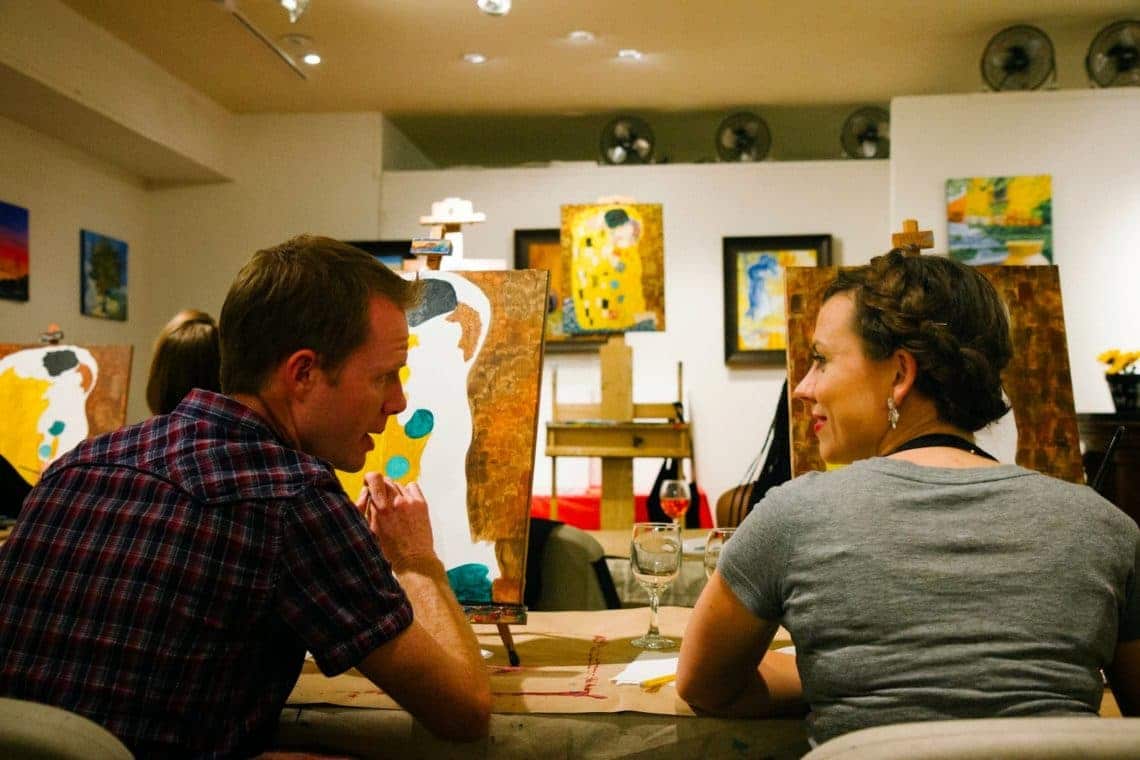 We've been to
The Art of Merlot
many times, we go whenever a Groupon pops up, and it's amazing how this date never gets old and every painting is a new challenge. We branched out from our usual
Van Gogh
and tried Klimt's "The Kiss" instead. Surprisingly we enjoyed it even more than our other paintings!
Maybe it was the ability to relax a little, maybe the different style, or maybe this was just one of those perfect get out of the heat dates. But we both decided we'd hang one of these in our home proudly!
We also had the talented Lydia of Photography Hill follow along to get some moments shots. More on that in this post.
I love that she captured our jokes, our progress in action, and the act that you can't deny that all married couples end up becoming each other. I mean we're even leaning in unison these days.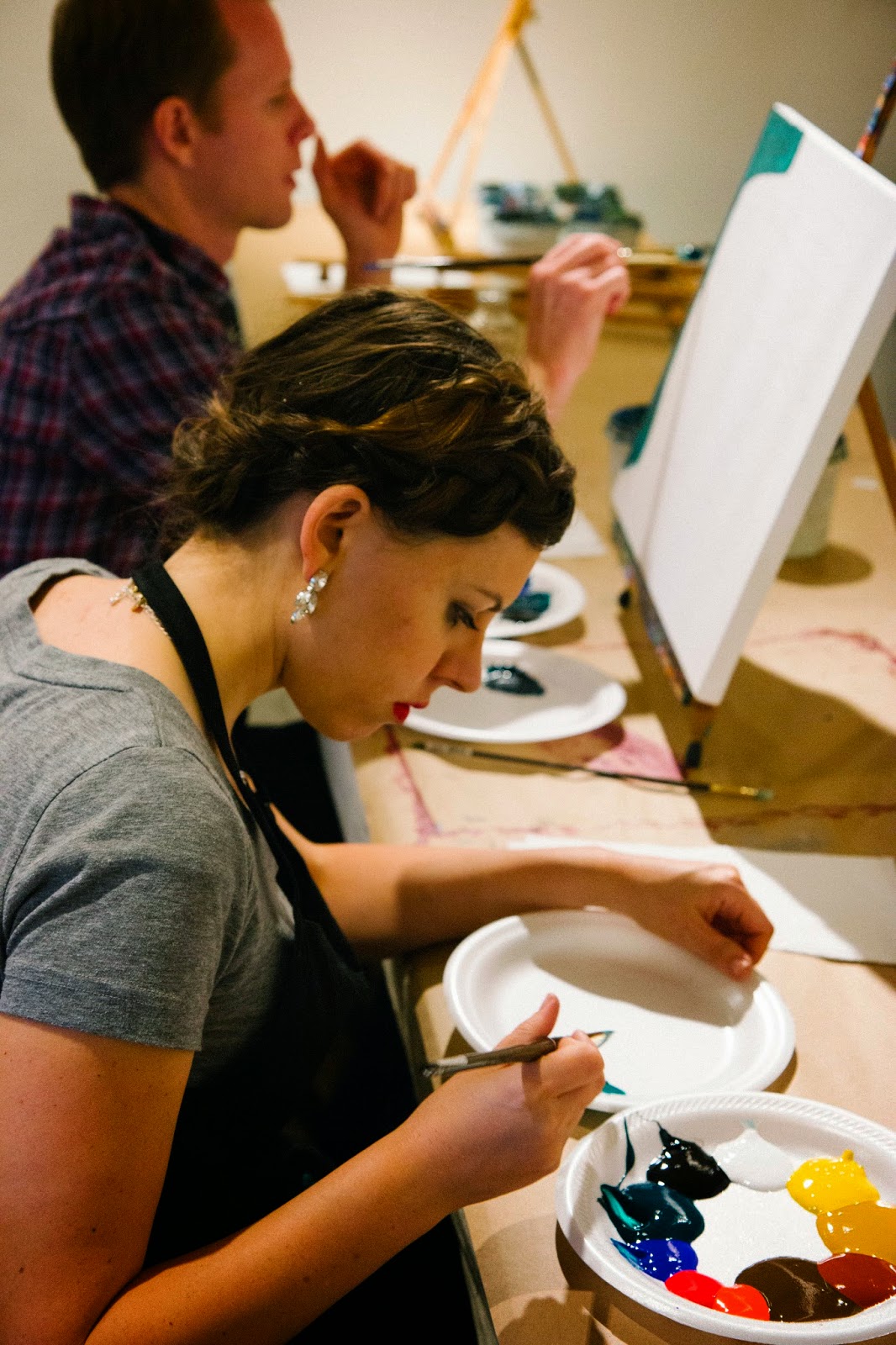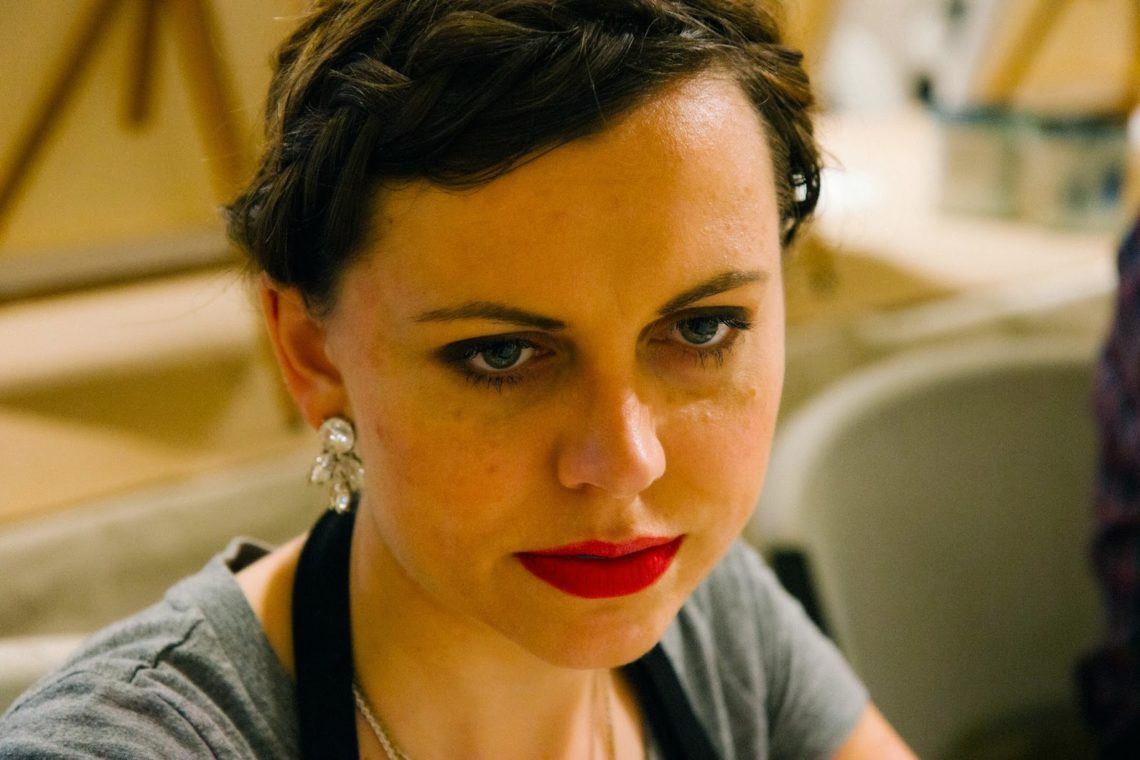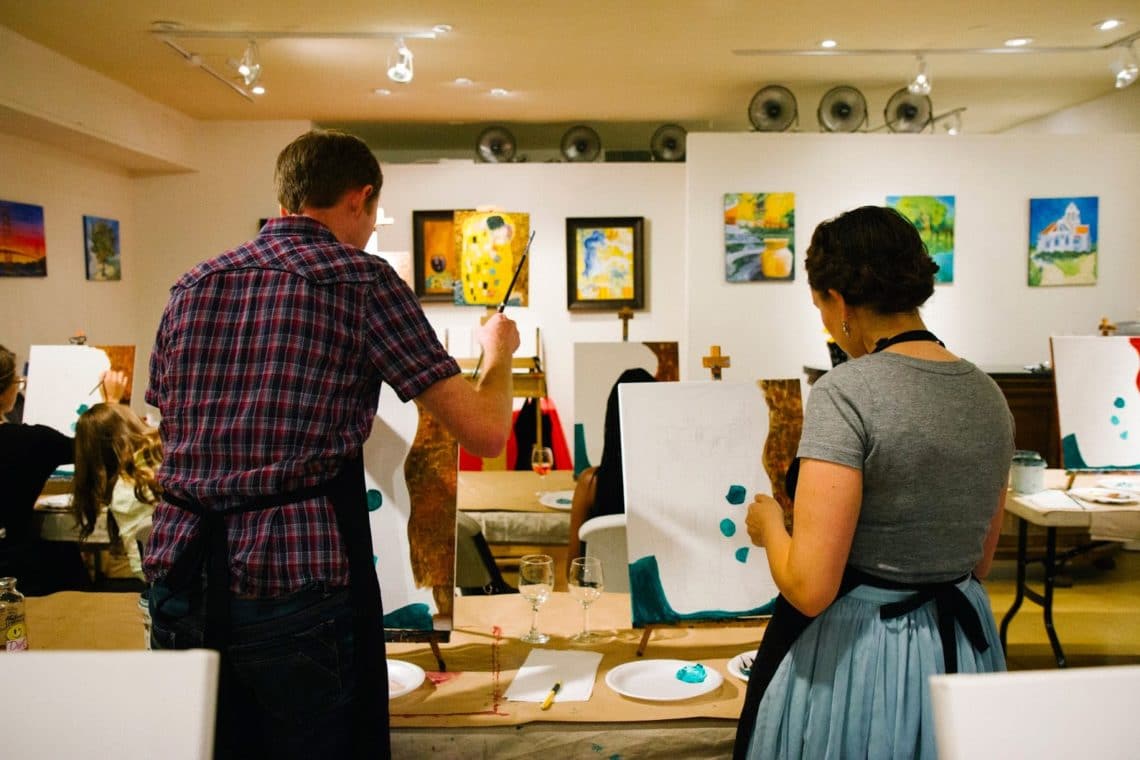 When I was a kid and asked what I wanted to be when I grew up, the reply was always "An Artist." It took only a few years and school classes to realize it wasn't in my making. Math calculations and communication were more my forte- so a project manager it was. But I'm grateful for dates that let your inner childhood dreams feel like a reality, even if only for a few hours!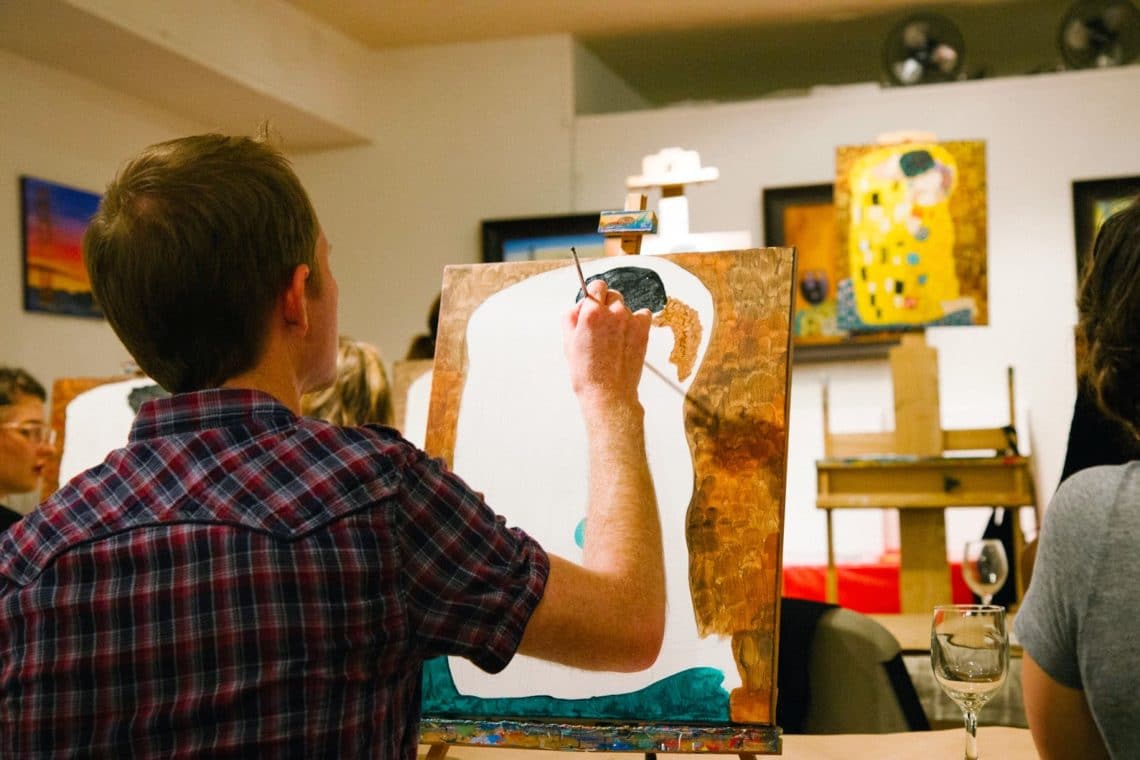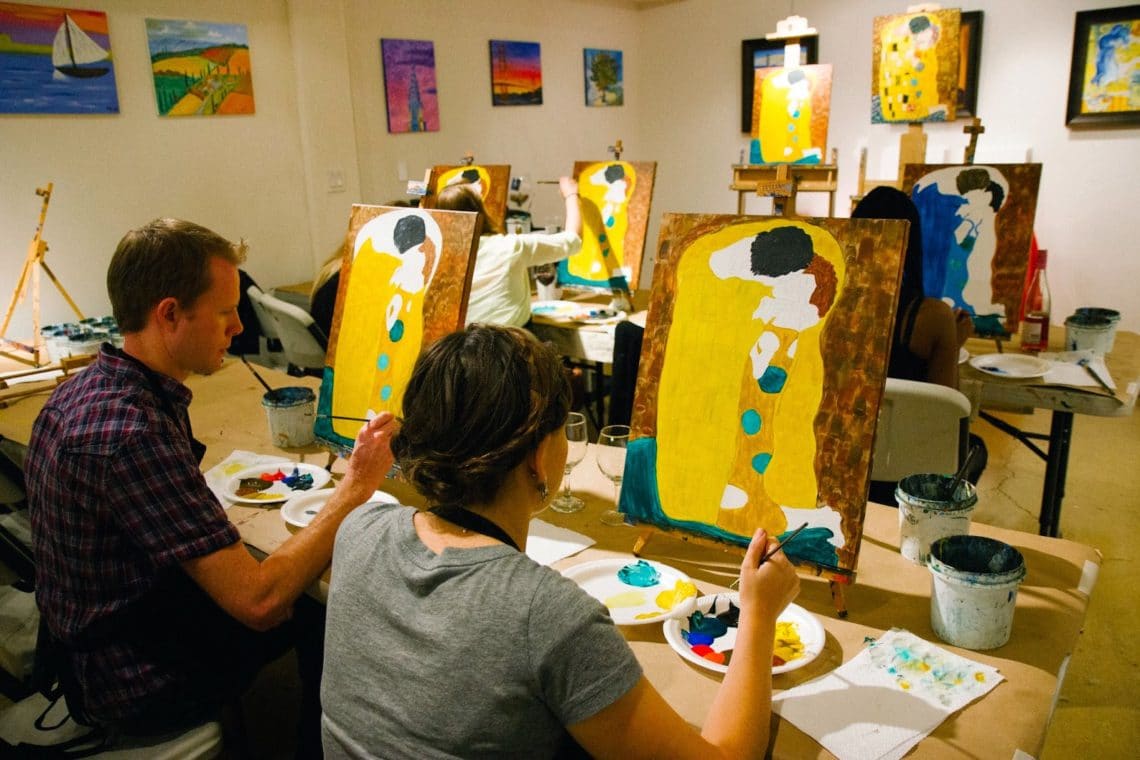 It was really fun to have a small, intimate class. We all were able to add a little of our own twist to the painting- which was really cool to see at the end!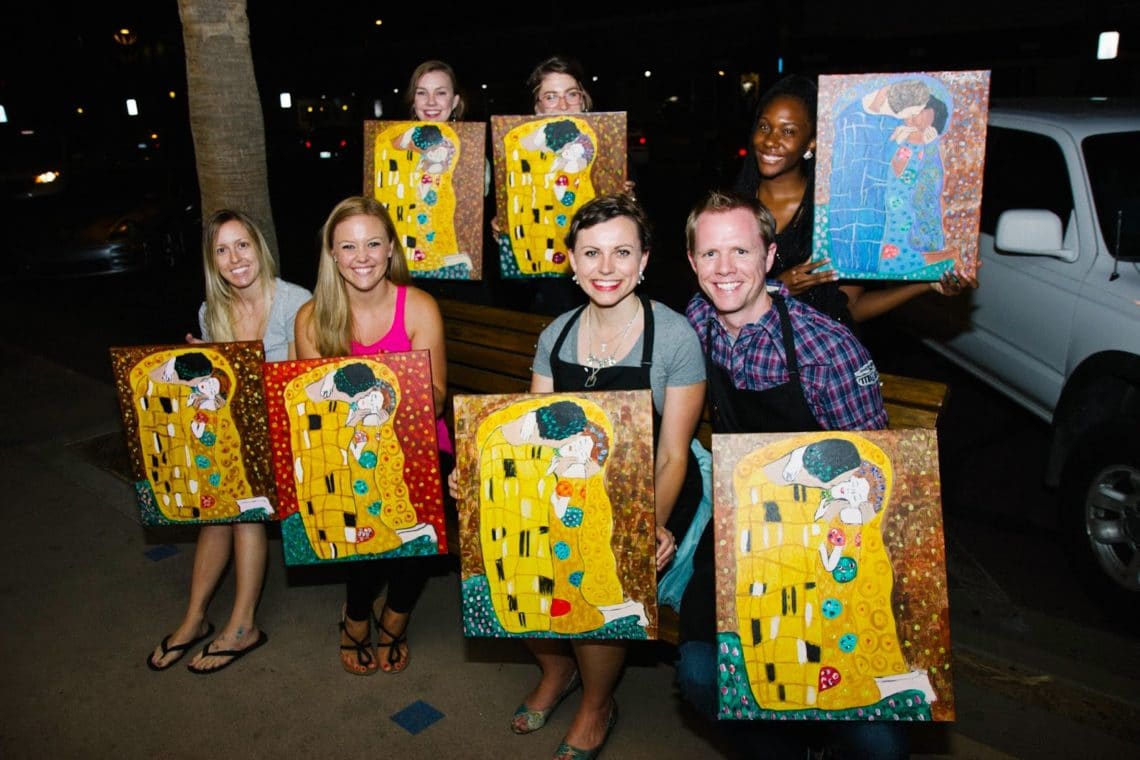 We highly recommend this class to anyone in Phoenix looking for a really unique date/girl's night/etc.
When taking posed pics Jacob was like- "Wait, is this a horizontal painting? Is this a little scandalous?" I guess you could hang it that way if you're into that kind of thing.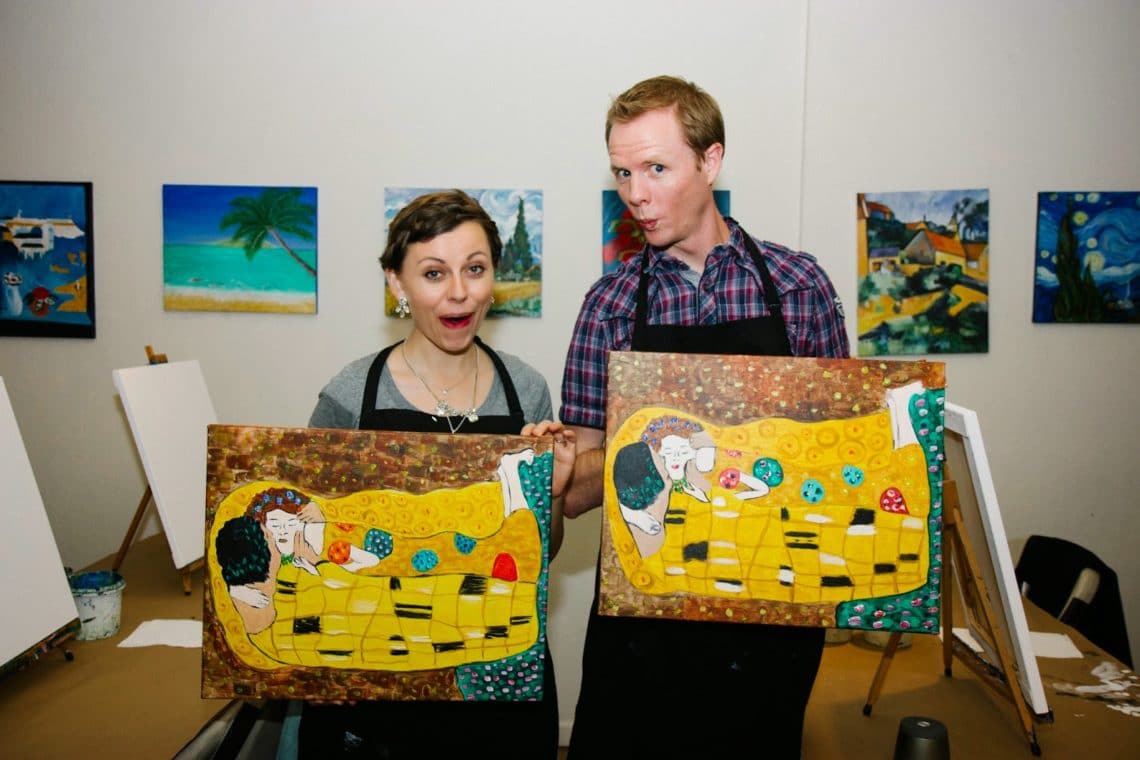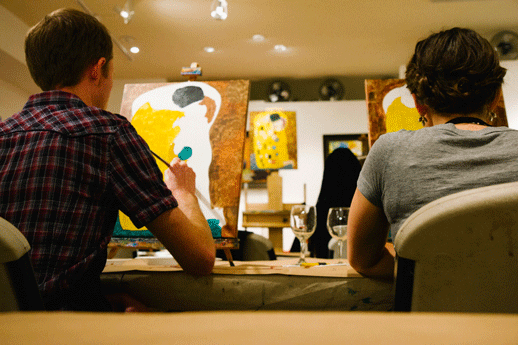 Get 365 Date Ideas!
We want to help you have the best date nights ever! Grab this FREE printable with 365 date ideas, a date for every day of the year so you never run out of ideas!