A Weekend in Chicago: The Art Institute of Chicago
Travel Info:
Price: $25 per person
Location: The Chicago Loop
Website: The Art Institute of Chicago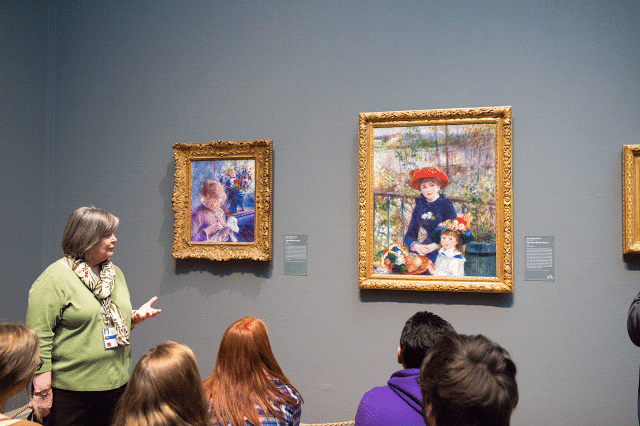 It's no secret one of my favorite things in the entire world is visiting some of the greatest museums, particularly art museums that house some of the most famous paintings. I've shared a few times my minor obsession with Vincent Van Gogh, and if I could see every one of his paintings in person in my lifetime I'd die a very happy person! The Art Institute of Chicago has an amazing reputation and has even been rated as the best museum in the world on TripAdvisor. As someone who's been fortunate enough to visit some of the top museums in Europe, I went in a bit skeptical, but simultaneously excited to see the hype and make my own judgment call.
What to Expect at the Art Institute of Chicago
I was honestly overwhelmed by the quality, the amount of art, and the variety! We fit this in a half-day, but I think we could have easily spent an entire day and never tired. Even Jacob who likes art museums, but isn't as obsessed as I am agreed.
So what is the big deal? Well, there are a lot of them!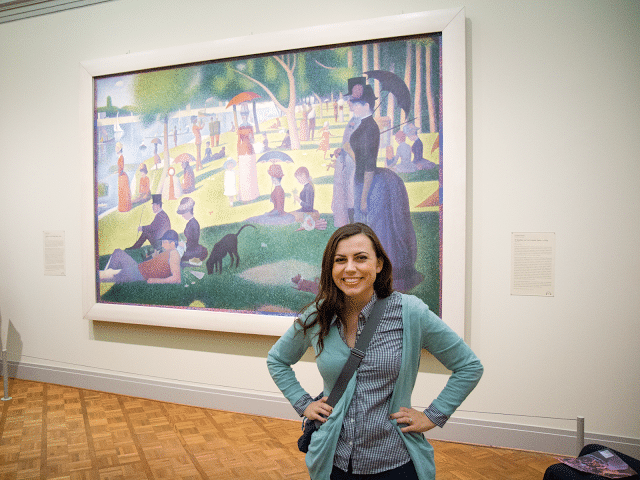 Like some Seurat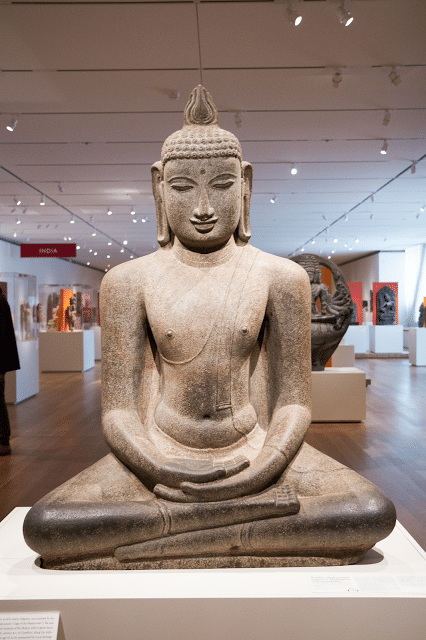 Or ancient Buddhas from famous temples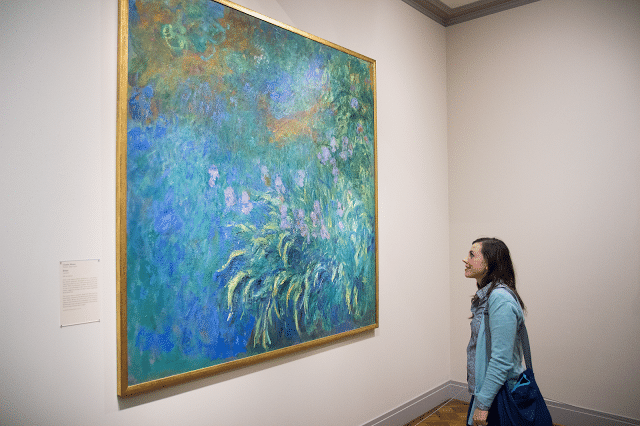 But also some Monet
Or American modern classics by some of the biggest names
Or Picasso
The Art Institution of Chicago Cafe
And if you're someone who is just here for the food, I'd highly recommend the cafe too. It was fantastic, high quality, truly artistic food that has every diet's back and lots of fancy and kid-friendly stuff in one place.
Of course, I have to save my favorite for last. Seven Van Gogh paintings were added to my I've-seen-in-person list, and I have to say it never gets less exciting or less moving to think about what he was thinking and feeling while I gaze into the deep brushstrokes of thick paint on the canvas. His self-portraits always move me to tears, they are something you can't believe until you see it in person.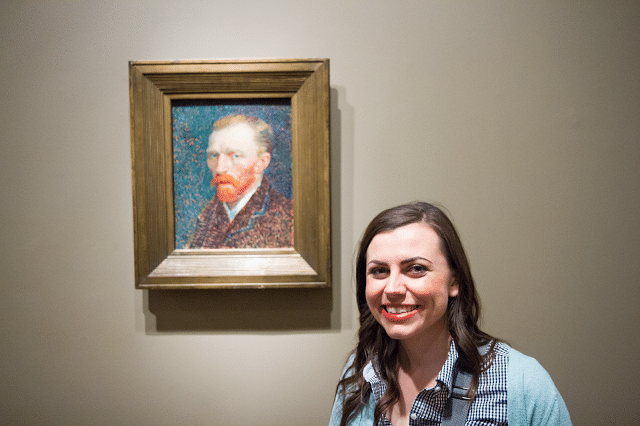 I know he won't remember it, but sharing pictures someday and reminding him that he's been a few places and seen a few things hopefully helps him realize how important culture and travel are. And who knows, maybe I'll get a kid someday who also tears up when they get to see Van Gogh paintings in person, a girl can always dream.
I think we may have to agree that it's one of the best in the world. There are better in specific categories, but for variety and quality and big names, this is probably the best art museum we've ever been to!
Get 365 Date Ideas!
We want to help you have the best date nights ever! Grab this FREE printable with 365 date ideas, a date for every day of the year so you never run out of ideas!