Kids School Morning Routine Simplified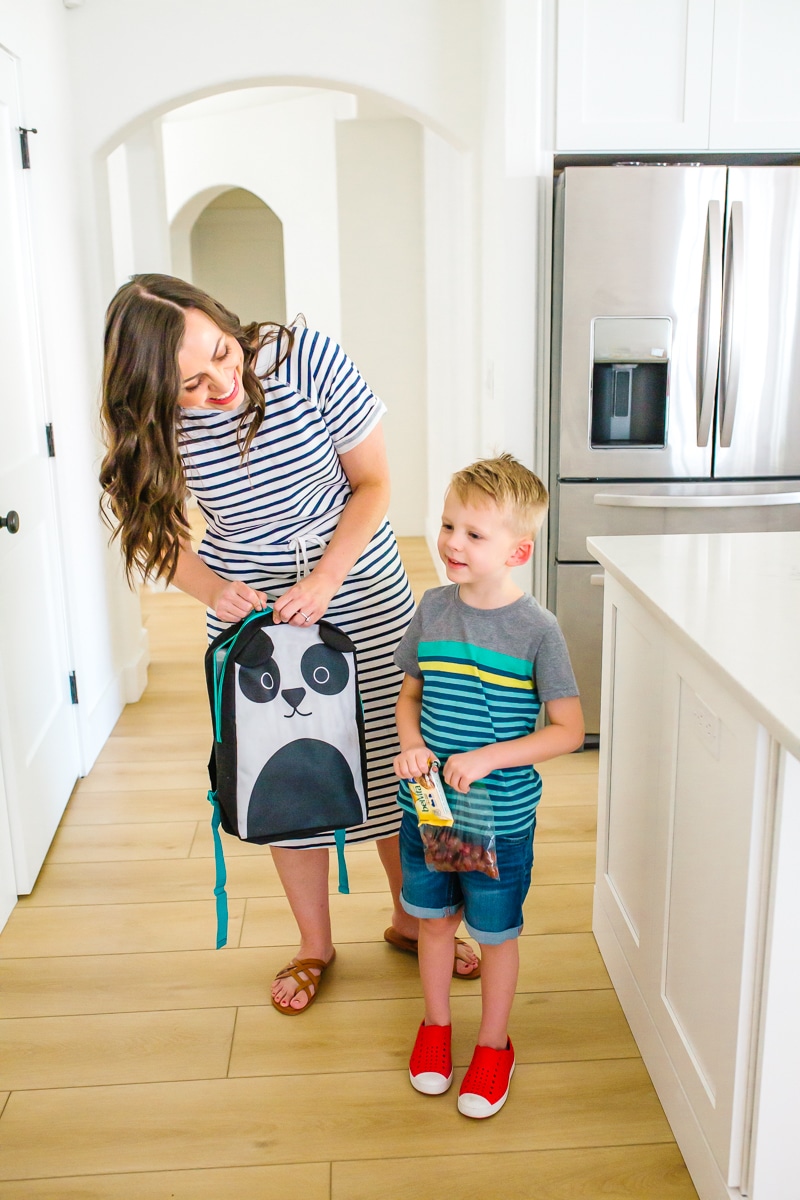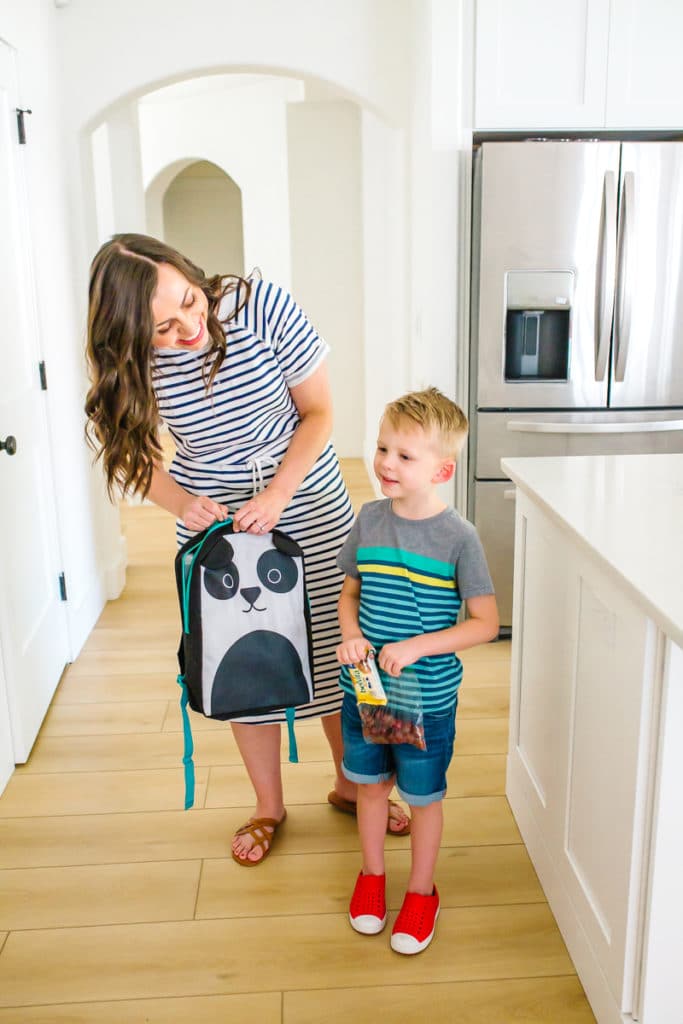 This post is sponsored by belVita and all opinions are my own.
Prior to having kids, I was such a morning person: I would get up early every day and run with the sunrise. After I become a mom, they became my alarm clock, and my morning routine changed!
Every season of life seems to bring more change, and how mornings are spent are included!
Kids School Morning Routine: The Need for a System
As we've started school we're remembering the importance of a good morning routine for kids. Mornings can get a little chaotic no matter what age kids are, or what school looks like this year. A kid's school morning routine simplified is a must for morning success! Here's what we do.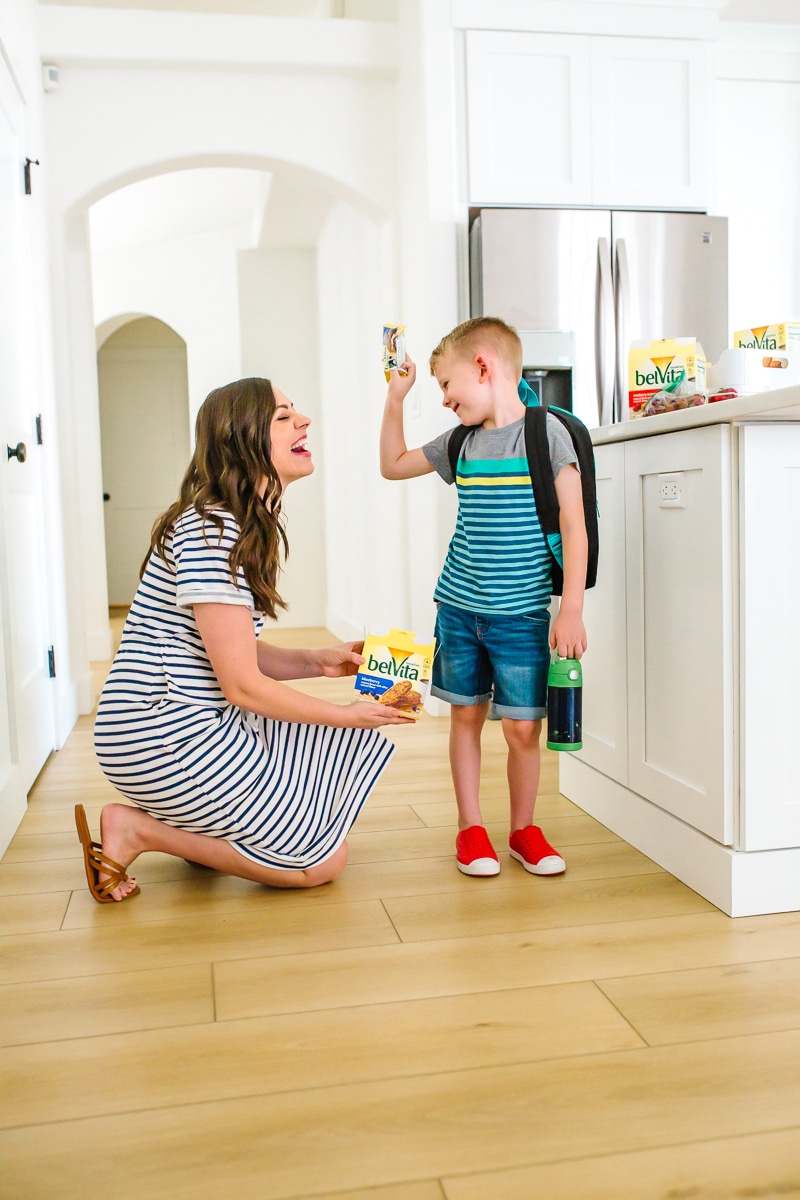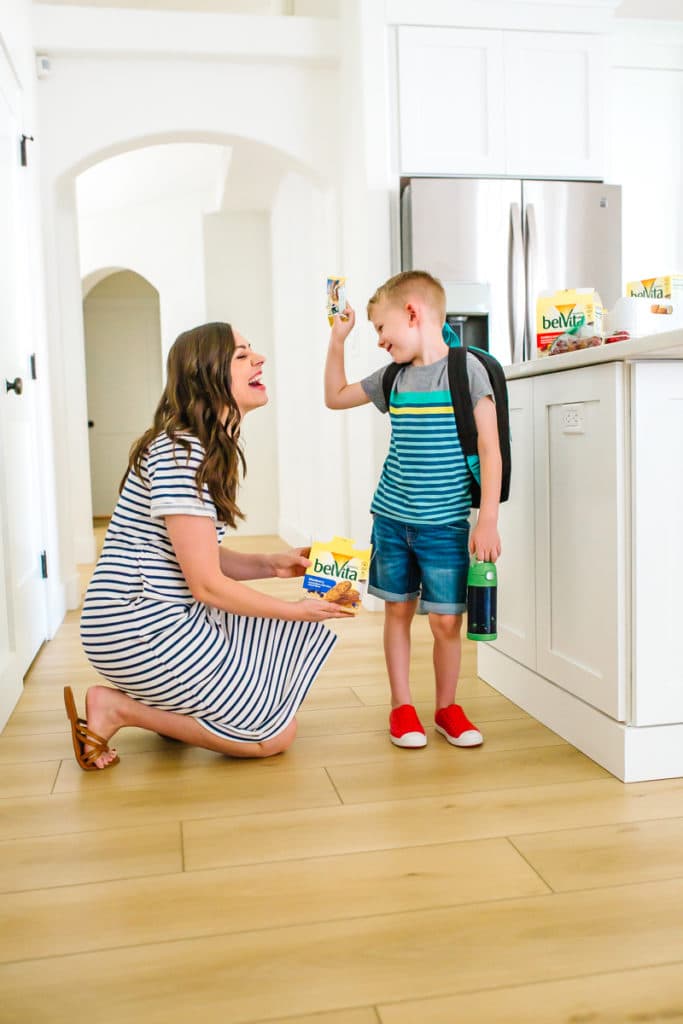 It starts the night before
We simplify our mornings with as much prep as possible! Some with a few easy systems in advance, and some we prep the night before! That way if there's any oversleeping or a groggy kid (or parent!) we're still equipped for a smooth morning. Here's a handful of things we prepare in advance.
Things to Prepare in Advance
Breakfast!
So many people laughed with us on Instagram when I shared we forgot to feed our kid before his first day back to school. He's independent and can feed himself, but I'd also failed to prepare easy breakfast items he could tackle. Yikes, we're out of habit!One easy breakfast we love item is belVita Breakfast Biscuits. You can make breakfast a breeze with belVita! These biscuits can easily be taken on the go, set out the night before, or grabbed and paired with low fat yogurt and fruit for a balanced breakfast.
Plus, there's an awesome Walmart rollback offer: buy 2 boxes for just $5! It's so easy to add to your next grocery pickup, and it's one breakfast kids can grab independently (even if you forget- ha!)!
Laundry
We have a day a week we tackle laundry as a family. Having each kid's laundry actually done on a set day in advance and folded and put away makes every day smoother. With school back in session, that we're thankful every morning we put in all that time on laundry day!
Get a folder/bin for homework.
When paper homework comes in, it's so nice to not lose it! One set folder/bin for homework is the biggest time saver on those busy mornings!
Set up a backpack hook/station/specific location.
I'll forever be grateful we hung those hooks by the door! Our son knows right where his backpack goes and we've never had to look for it. Even during distant learning, we kept it in that location with supplies and reading materials. It helped us know where to grab it when he'd have calls with his teacher!
Night Before
Layout clothes
Make decision time happen the night before. Check the weather, and lay out the clothes, socks, shoes, etc. all ready for an easier kids' school morning routine.
Put Everything in the Backpack
We grab homework, sign any permission slips, double-check if it's show-and-tell, etc. the night before. It's easy to set everything in the backpack so we don't have to think about it the day of.
Double Check Your Breakfast Stash
I make sure there are some fruit and yogurt accessible for little hands. There's a bin with belVita Breakfast Biscuits to take on-the-go.
Kid School Morning Routine: Morning of
Keep a routine.
If doesn't matter what order you do things, but it helps a lot if you stick to a routine! We wake up, use the bathroom and brush teeth, and get dressed very first. I help with hair, and then he puts on his shoes. If we have time we can enjoy breakfast together. If not, we'll grab it to go. I also grab some Trident to get rid of breakfast breath. From there we fill up the water bottle and grab the backpack.


If it helps, write it down and check it off every day so kids remember what to do. I'd keep it simple, but keep it the same!
I've been amazed by how a little preparation in advance makes our mornings go smoothly! Keep it simple, do the same thing. And prepare for an easy breakfast you can take with you if you run late.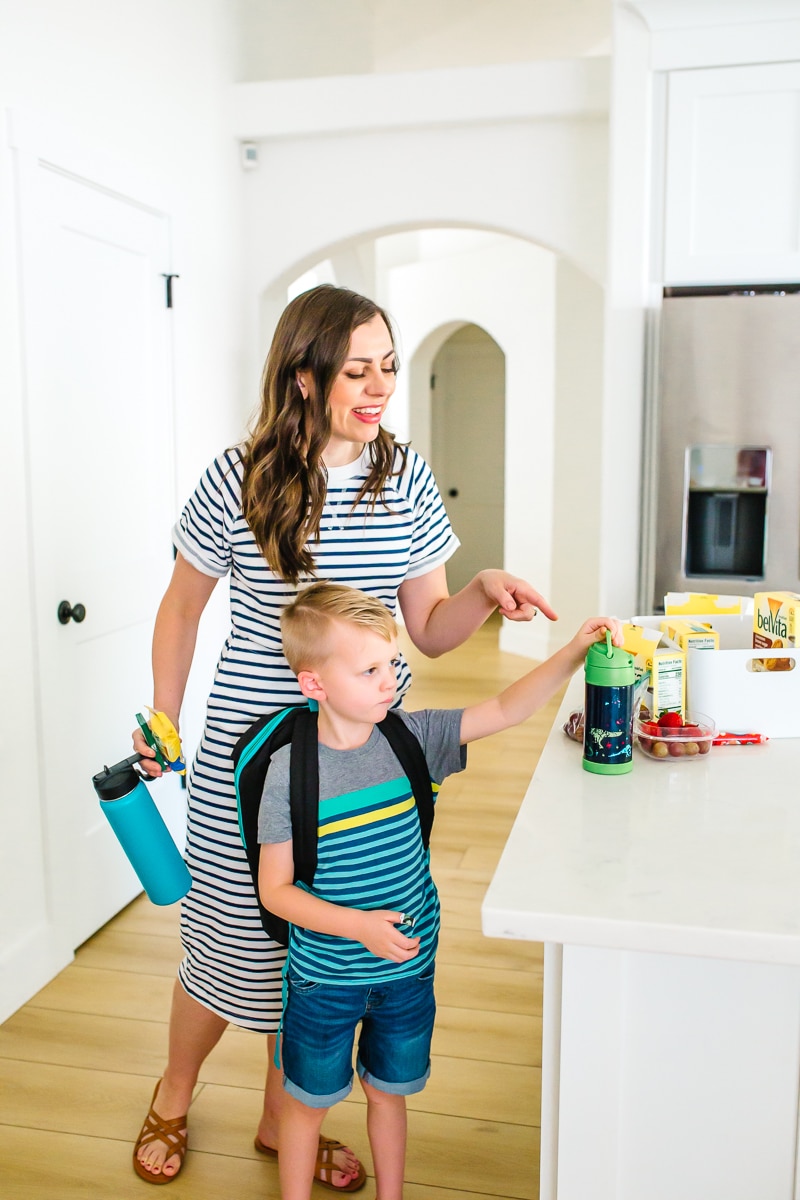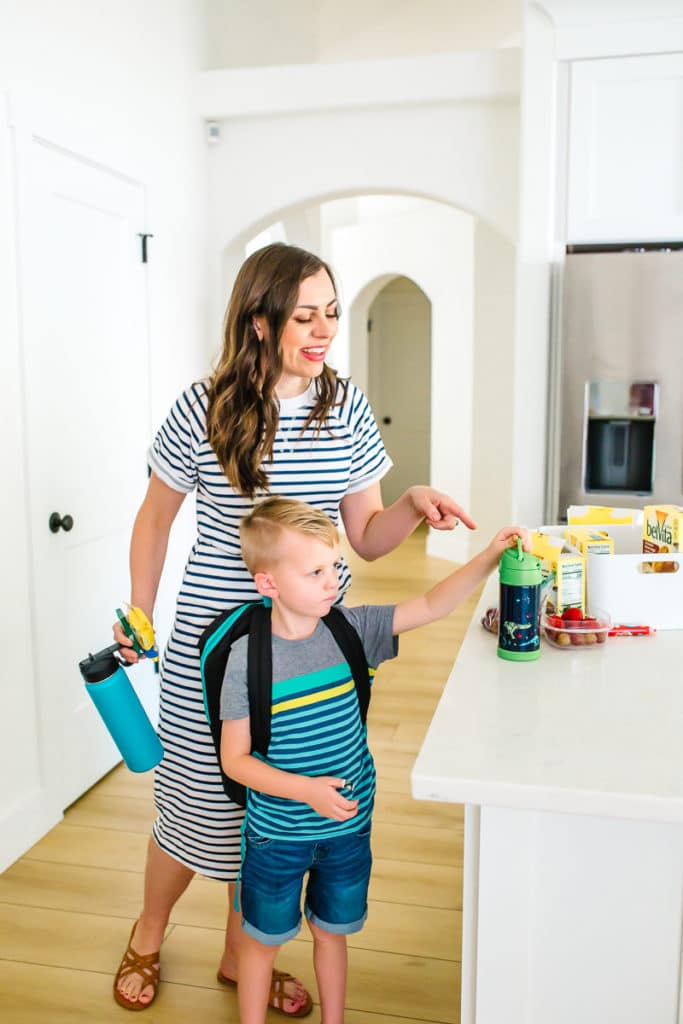 Hopefully, these easy things help make your back-to-school morning routines with kids a little smoother!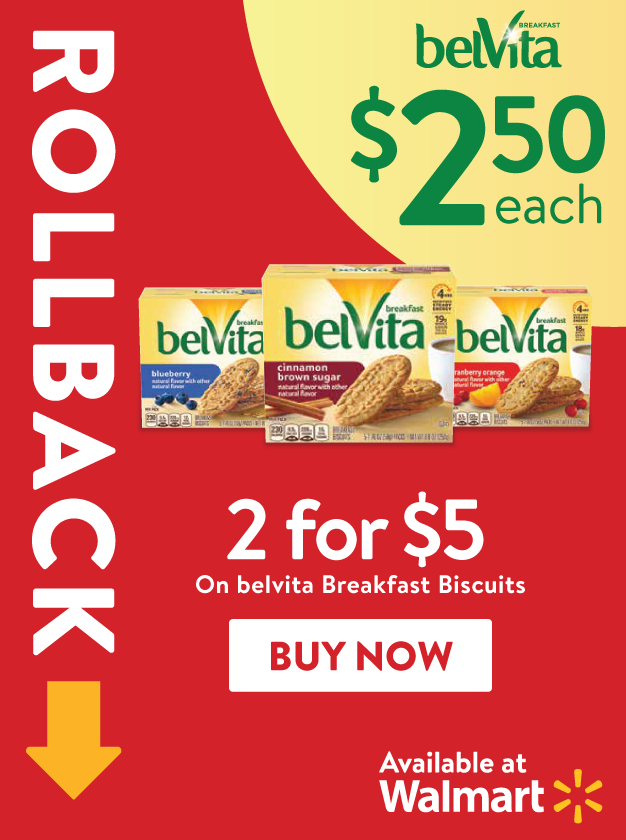 Get 365 Date Ideas!
We want to help you have the best date nights ever! Grab this FREE printable with 365 date ideas, a date for every day of the year so you never run out of ideas!