One Meal Now One Meal Later: Crockpot Freezer Meal: Cafe Rio Sweet Pork Barbacoa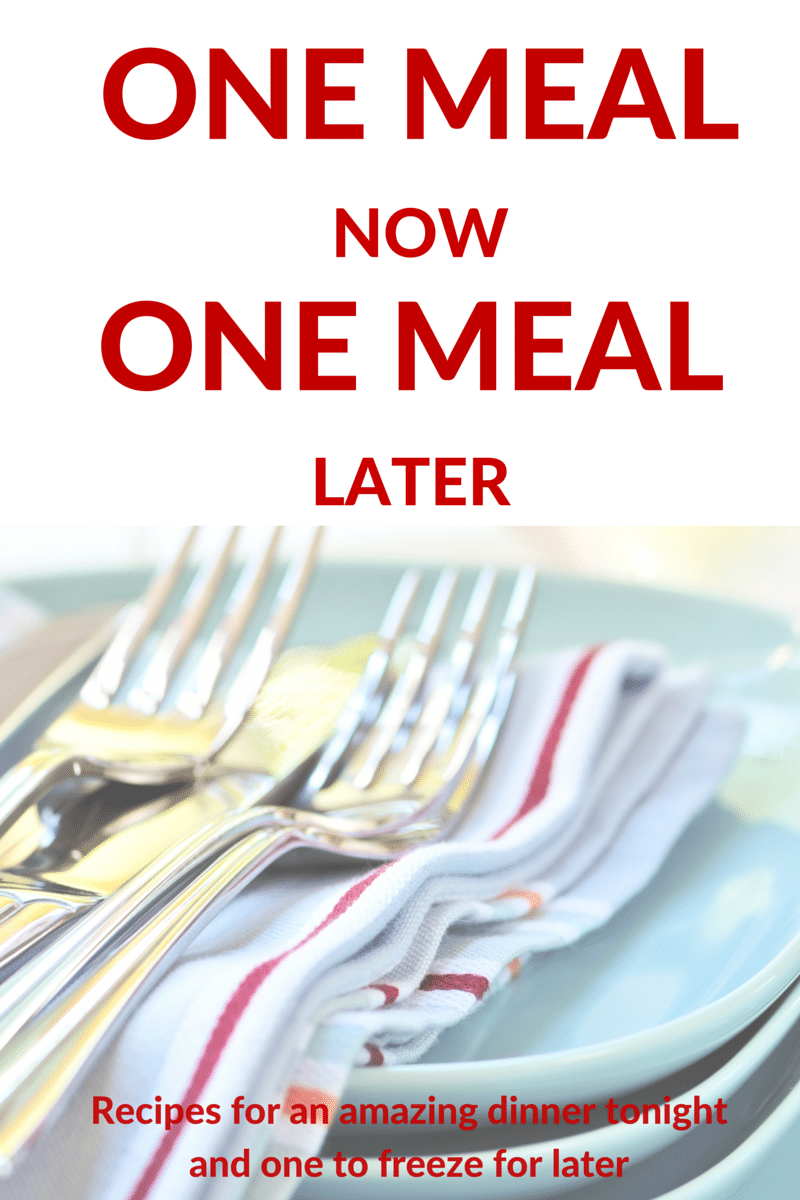 There's nothing better than having an amazing meal from scratch, and getting a two-for-one when you take the time to prepare making a fresh meal now, and one that will freeze well to enjoy later. I'm going to share one of my favorite meals and best freezer meals I've tried. This is deceitful, because it's not just two meals, I typically get 2-3 dinner out of each crockpot batch, so I should title this "2-3 Meals Now, 2-3 Meals Later" to be more accurate. I put this on the meal plan for early in the week and plan two additional meals with the meat, it goes that far!
If you haven't heard of Cafe Rio of have one in your area I'm going to give you a sad digital hug and offer condolences. It's really great Tex-Mex style food with so many delicious pieces! We love burritos, salads, tacos, and pretty much everything they serve, but love their sweet pork barbacoa best. It's easy to make, but it takes a little time and prep in advance. We've found a few shortcuts to make this super easy and excellent when frozen!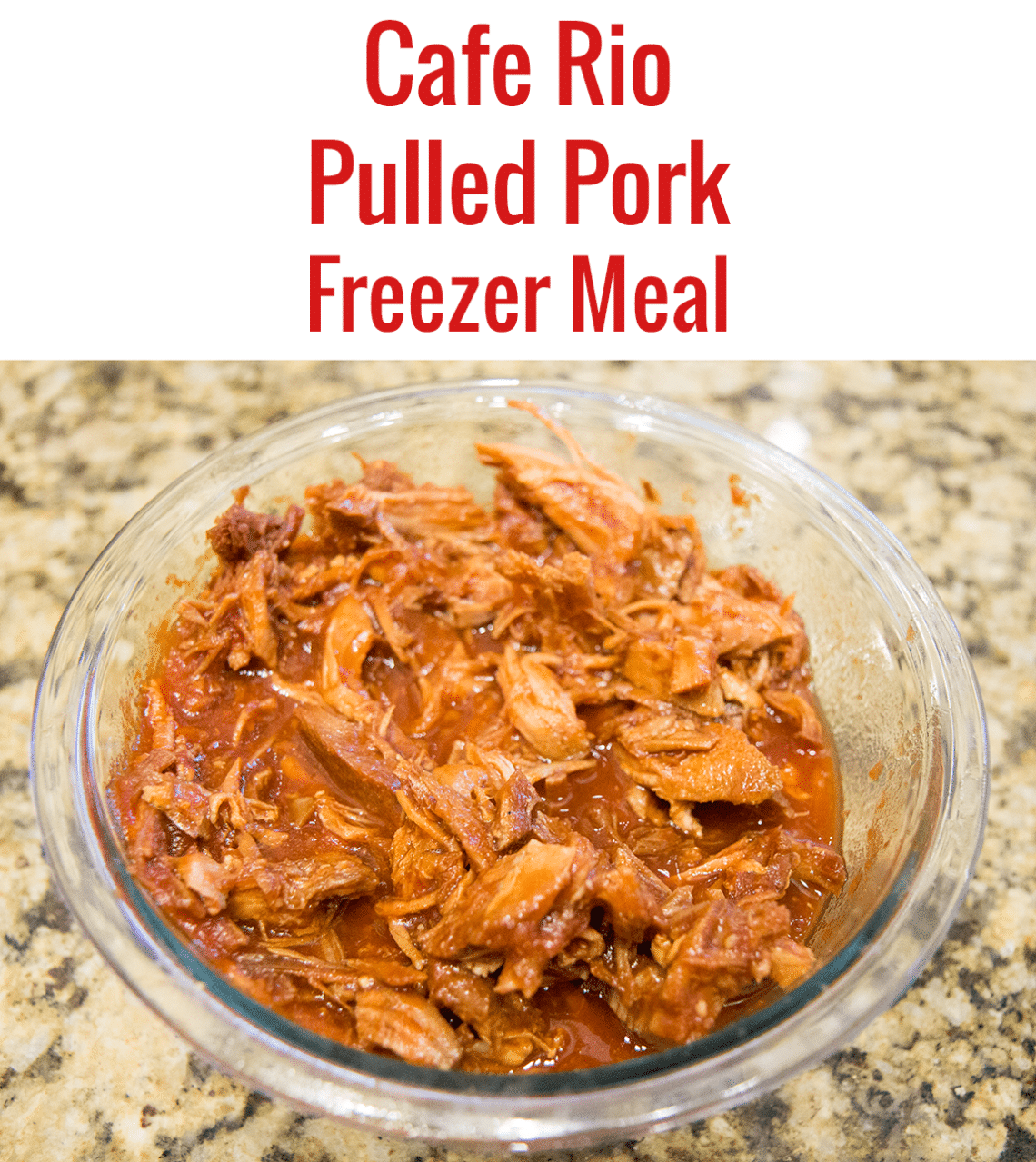 This makes one roast, if you're making a second to freeze be sure to buy double the ingredients.
Ingredients
1 5 lb-ish. boneless pork roast (butt/shoulder/loin- any turn out great)
Salt and Pepper to season meat
2 cups chicken stock
4 cups root beer (not diet, you need that sugar)
2 (15oz) cans tomato sauce
4 TBSP honey (or molasses, both work great)
3 tsps minced garlic
½ teaspoon salt
2.5  cups brown sugar
4 tsp cumin
Directions:
1. You need to plan ahead with this meal and cook the roast overnight in the slow cooker. Season the pork roast with salt and pepper, and then just dump the pork roast and the chicken stock in the slow cooker, cook on low for 6 hours. When you wake up drain the liquid out of the slow cooker and with two forks shred the pork. You want to shred it in thick chunks- about double the size you'd want for eating, it gets mushy if you shred it too small at first.
2. Get a bowl and mix all remaining ingredients together. Dump it over your shredded pork and cook on low for 6 more hours.
3. Shred any remaining large chunks before serving.
4. Serve in burritos, tacos, quesadillas, over salad, in a burrito bowl, or basically any other Mexican related dish you can think of. It's also excellent as a variation for pulled pork sandwiches.
If You Plan to Freeze a Batch:
See step #2 above, you're going to make the sauce and put it in a gallon freezer bag. When you're ready to make your second batch remove the sauce from the freezer and let it defrost overnight. Grab a fresh pork roast and cook it the night before in the slow cooker, and proceed with the recipe above. This is all you need, and I promise it's super easy and comes out just as amazing as the first time!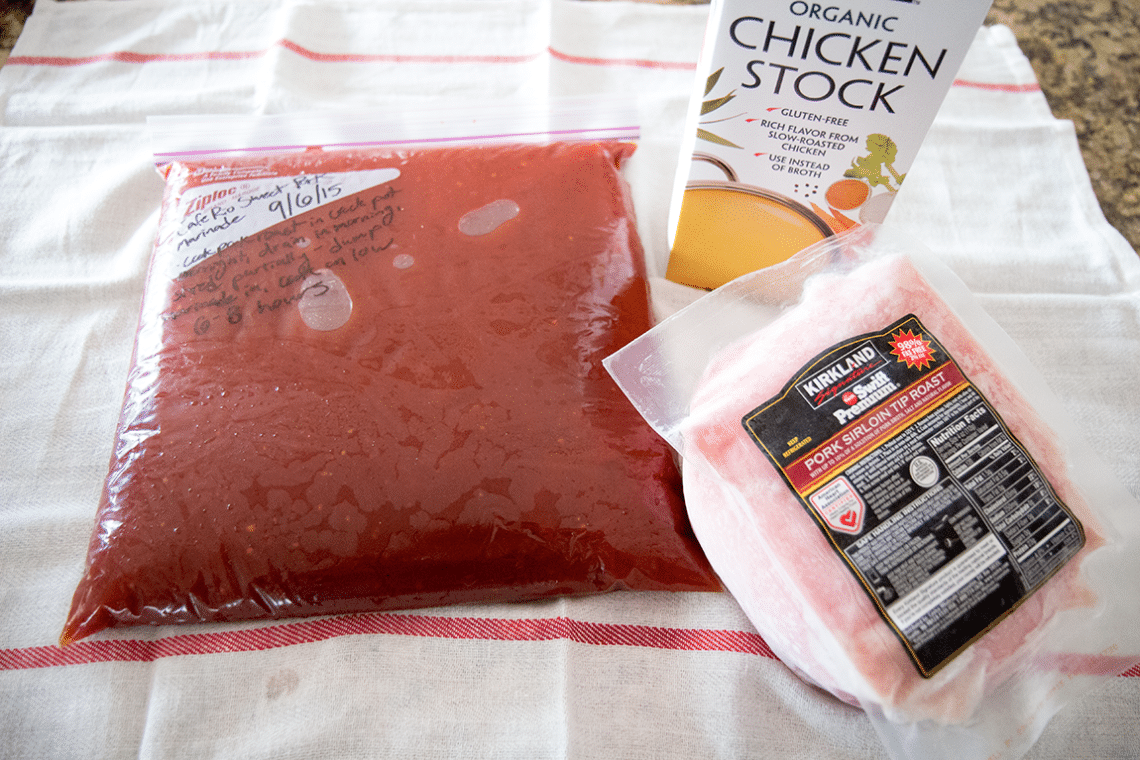 The sauce freezes perfectly and is great for up to 6 months in the freezer!
Get 365 Date Ideas!
We want to help you have the best date nights ever! Grab this FREE printable with 365 date ideas, a date for every day of the year so you never run out of ideas!