The Best Tacos in Arizona: Our Favorite Date Spot
Date Info: 
Backyard Taco
Price: Plan about $5-$10 per person 
Location: Mesa, AZ 
 There's a place we go that we always feel love- love for each other, love for amazing food, and love for the best street tacos $1.90 can buy. As taco connoisseurs, we both agree this place really is the best. We're not the only ones that think so, it's always on the "Best of Phoenix" list.
I have to admit that due to the proximity of our new house, Backyard Taco is something that happens before many dates, or acts as many dates these days. We keep thinking we'll get sick of it, but we never do and even as I type this I contemplate running to go get a few tacos even though I just had a large meal complete with dessert. But really, is it ever a bad time to have a taco?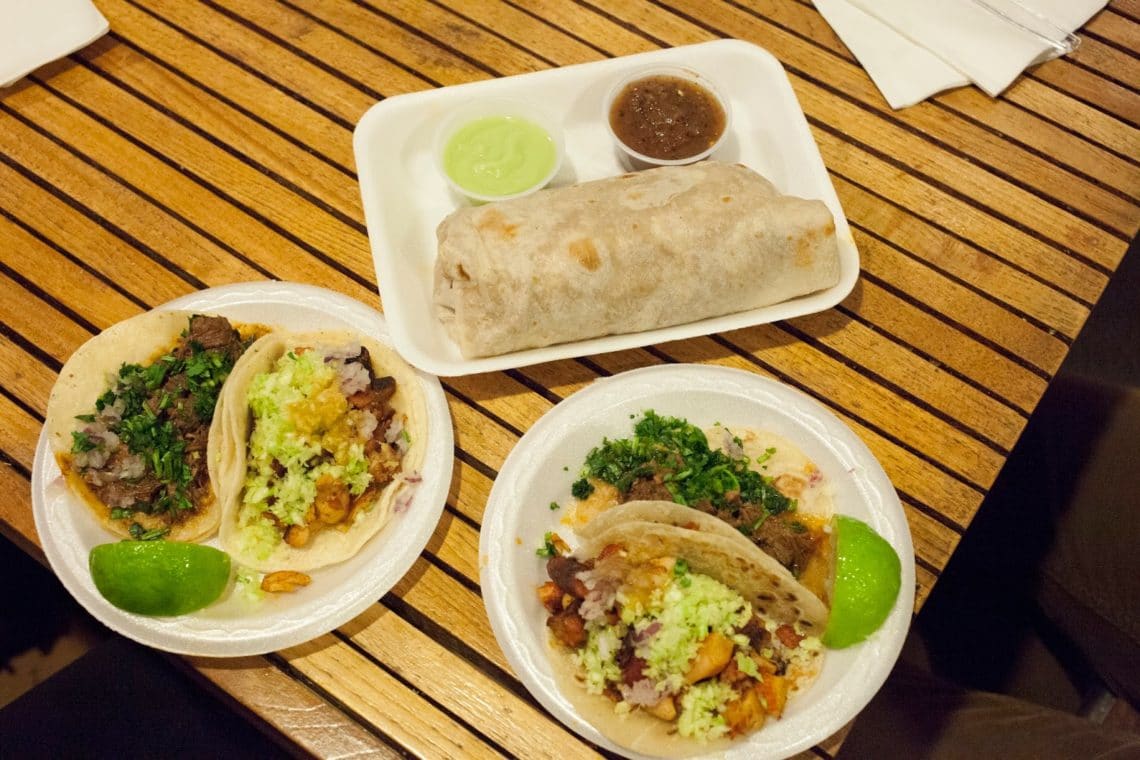 What should you get? I'm not kidding when I say everything is good and you can't go wrong! The Birria (shredded soft beef) are probably my favorite, but I typically order one of each kind, everything on it, on corn tortillas. Jacob always gets a chicken taco with some other combo or burritos or tacos, and he's a flour tortilla fan. We love the bean and cheese burrito, and the crazy potato is so good too! So really, we'd say follow your heart and know you will likely be extremely pleased for only a few dollars.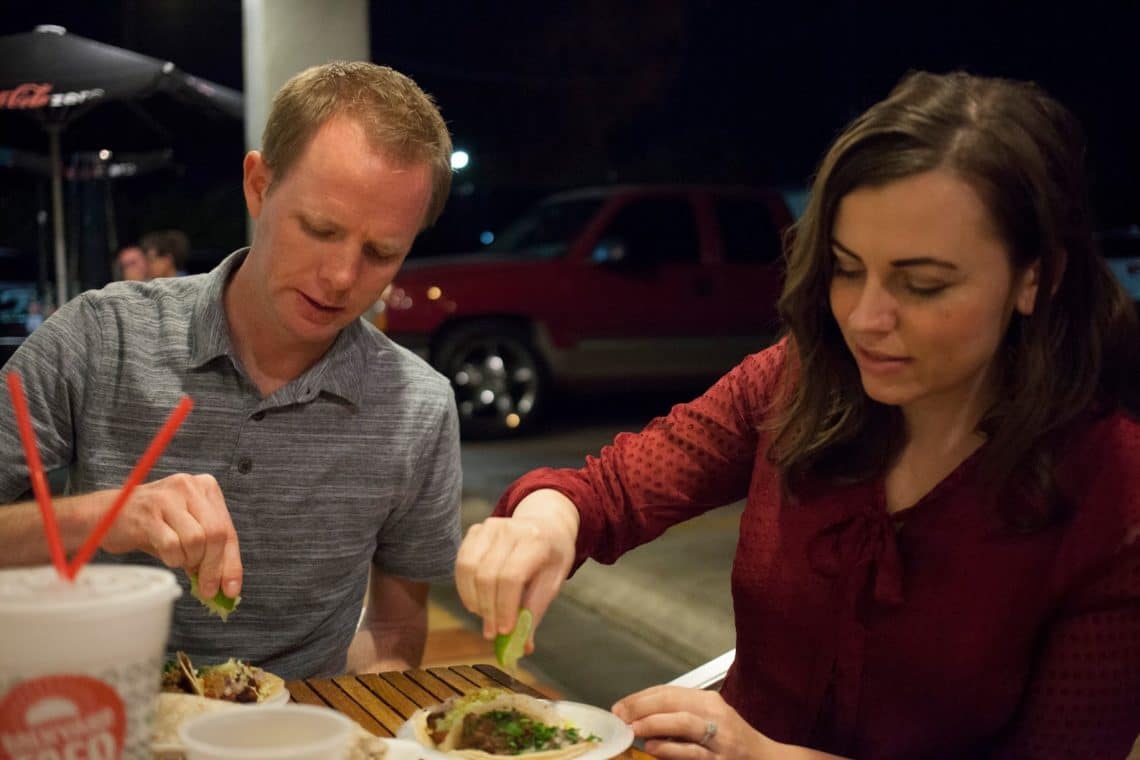 Make sure to add lots of extra lime, I swear it's the secret.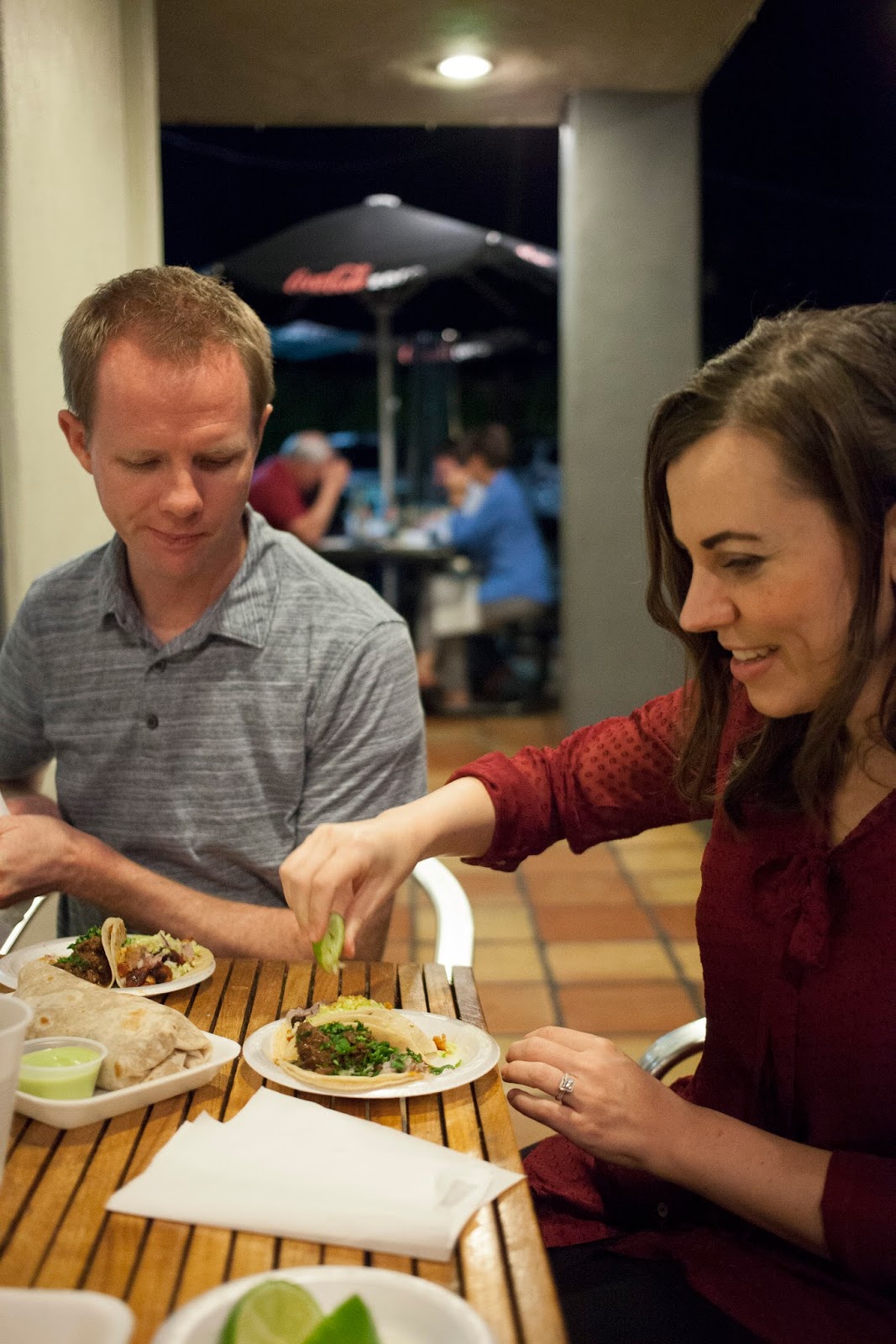 We love that we can eat so well so cheap, and that we can have a fun atmosphere for a date that fits the bill on time and budget on those weekends we can't do a big spender date.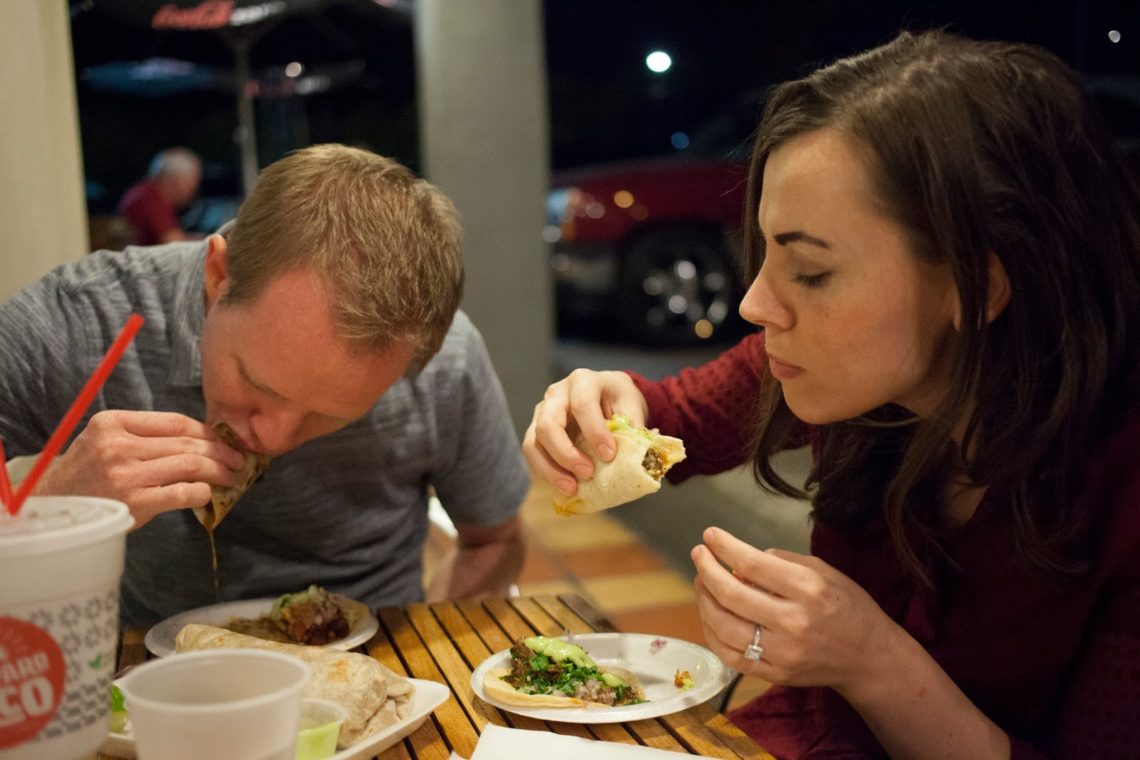 I think we also love that a few of the employees know our order and start to punch it in when we get the counter pretending to ask like they don't know. The Cheers song rings true- sometimes you want to go where everybody knows your name.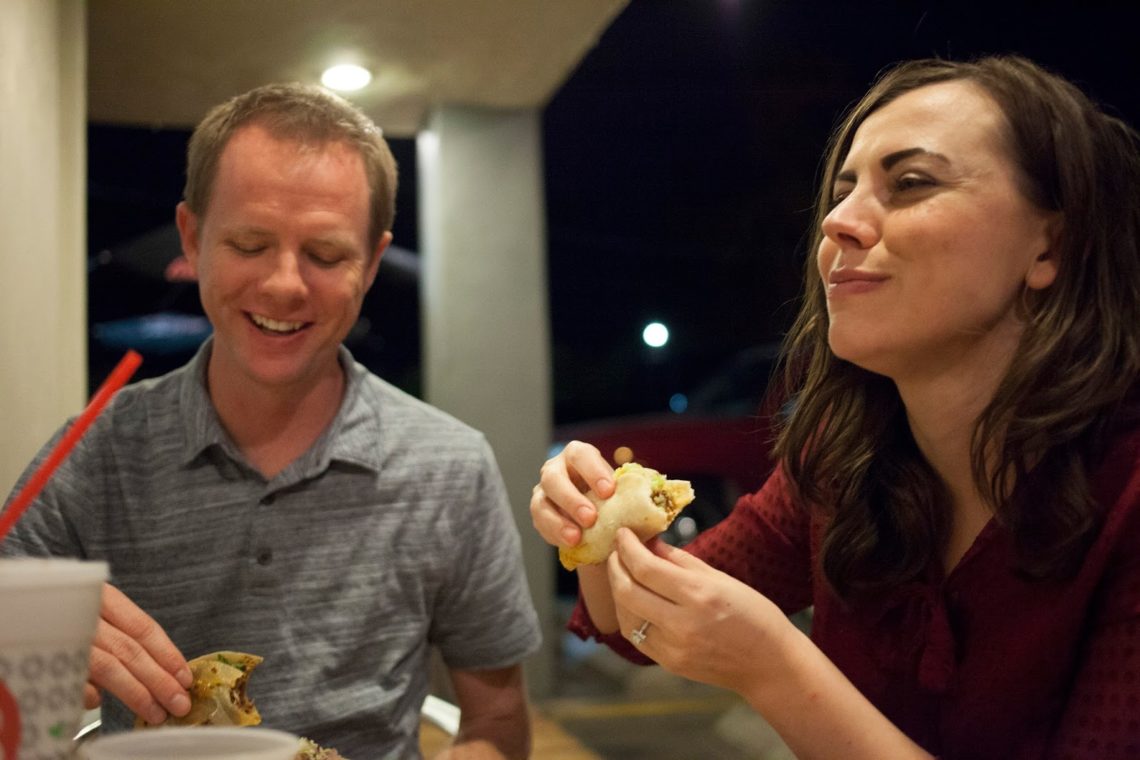 Do you have a local joint you can't resist and find yourselves constantly returning to for date night? We'd love to hear about it!
Photos by Photography Hill
Get 365 Date Ideas!
We want to help you have the best date nights ever! Grab this FREE printable with 365 date ideas, a date for every day of the year so you never run out of ideas!