Rocky Point Day 2: Mayan Palace Resort, Vidanta Golf, The Best Mexican Food
*We got really lucky and were invited to partner with Visit Rocky Point for a sponsored trip, but all experiences and thoughts are our own!
Rocky Point DAY 2
Location:
Mexico: Puerto del Sol, Rocky Point,
Mayan Resort
, Vidanta Golf Course
Time: I'm splitting our day into 2 posts, this was our morning through a late lunch
Tip: If you want luxury this is your place!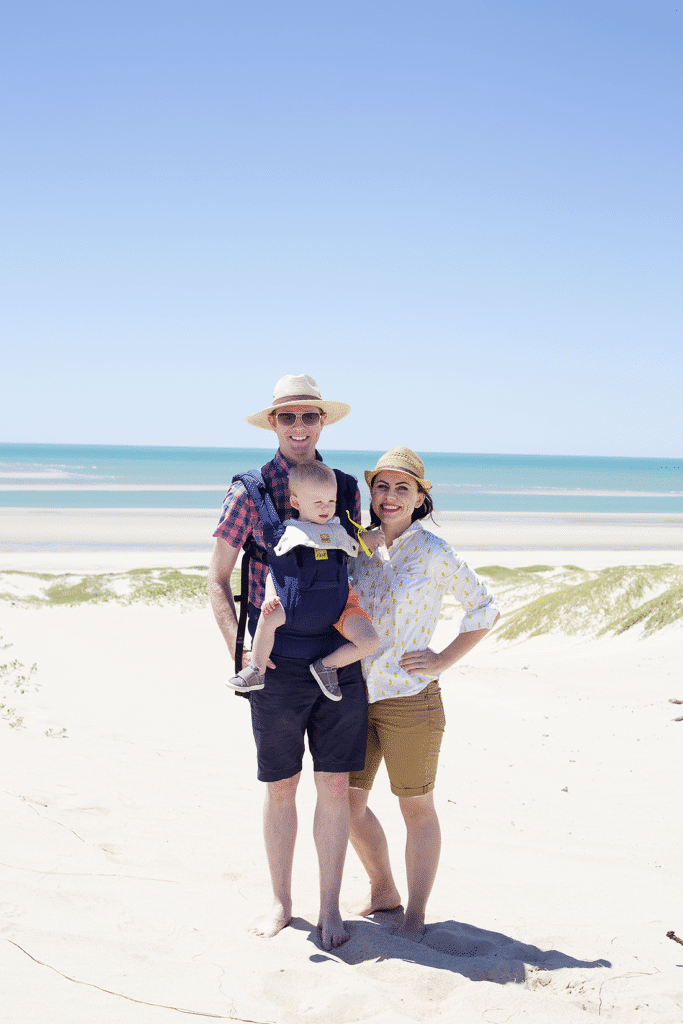 I'm going to admit that when I looked at our agenda and saw "Golf Course Tour" I was like, well this probably won't be our favorite activity. I'm not a golfer and Jacob is a casual one at best, but we figured our toddler may enjoy running around on the course and when the local experts plan an activity it's definitely worth looking into!
Both our jaws dropped when we pulled up to the Mayan Palace resort, it's one of those places you typically only see as a screen saver background, just jaw-droppingly beautiful!
We started with a tour learning about the history, the amenities, and most of all, taking in the amazing views!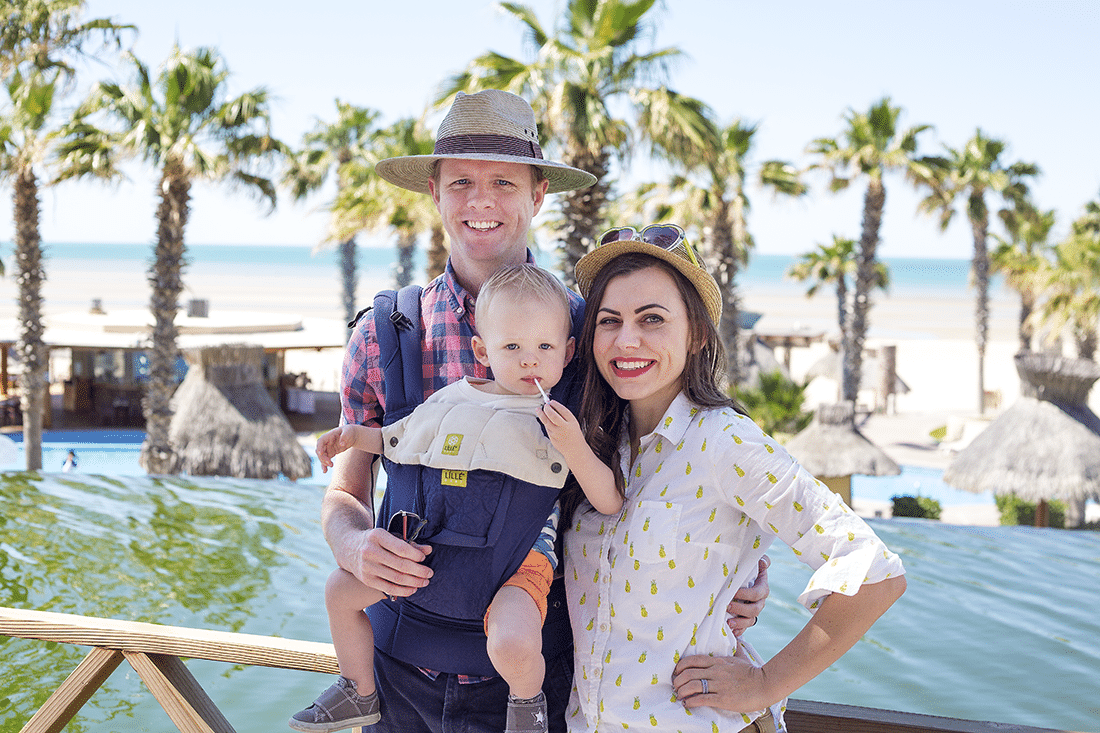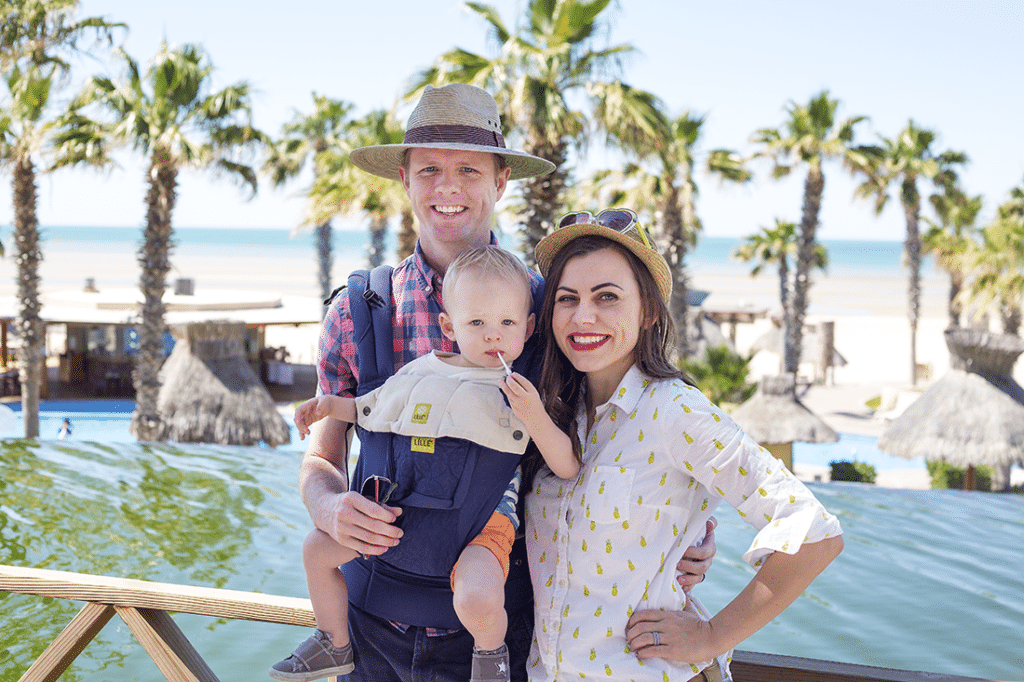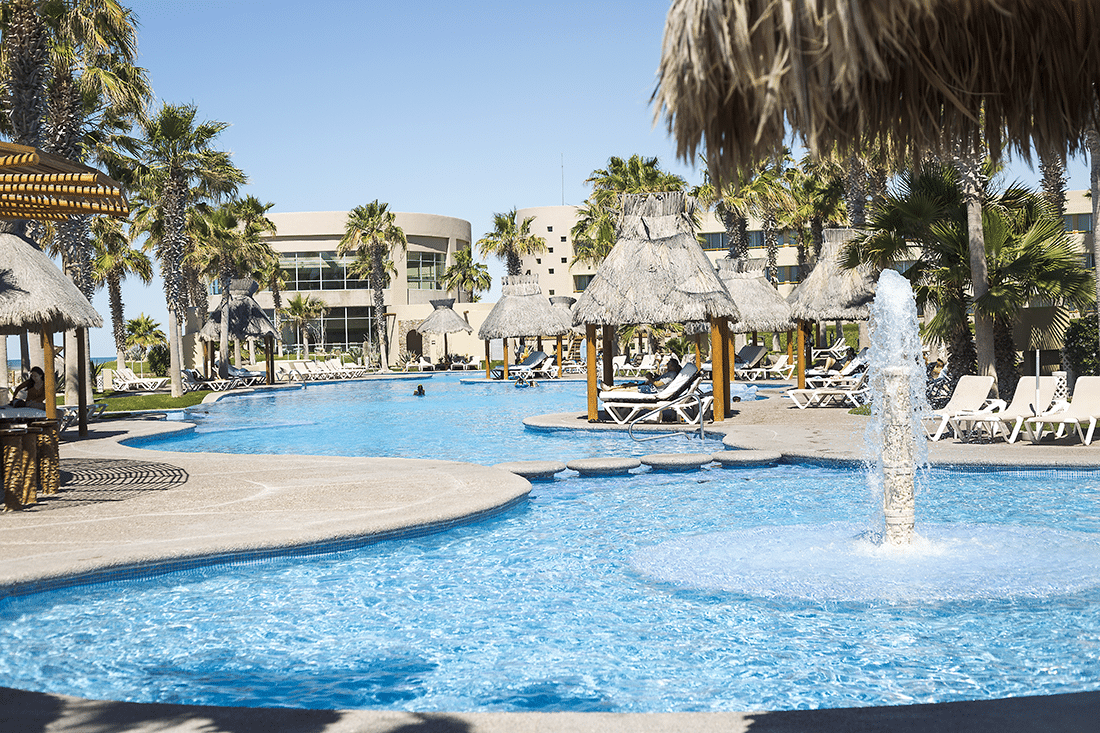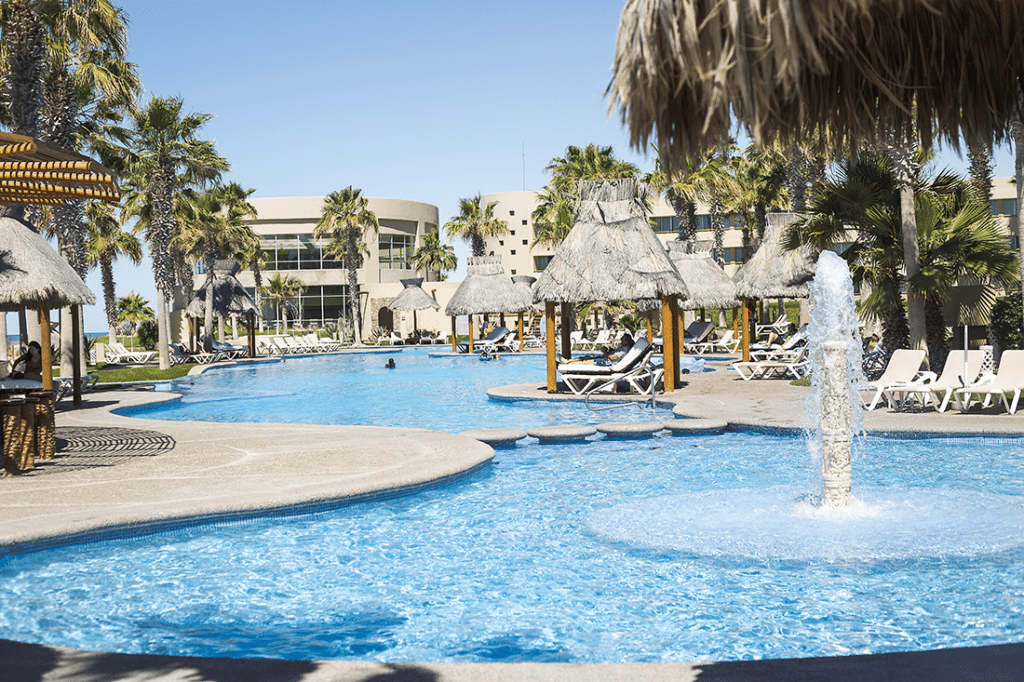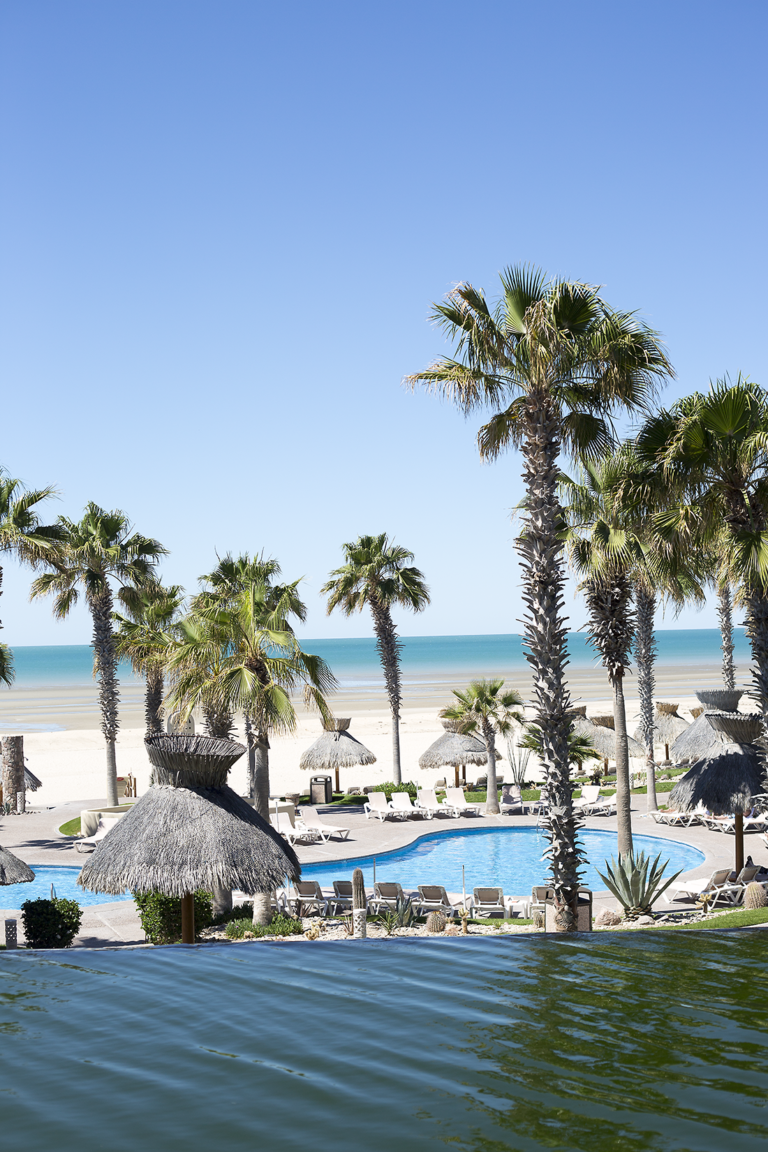 Any air of this-may-not-be-our-thing evaporated as we just sat in awe of one of the most beautiful places we felt so lucky to be at and see in real life!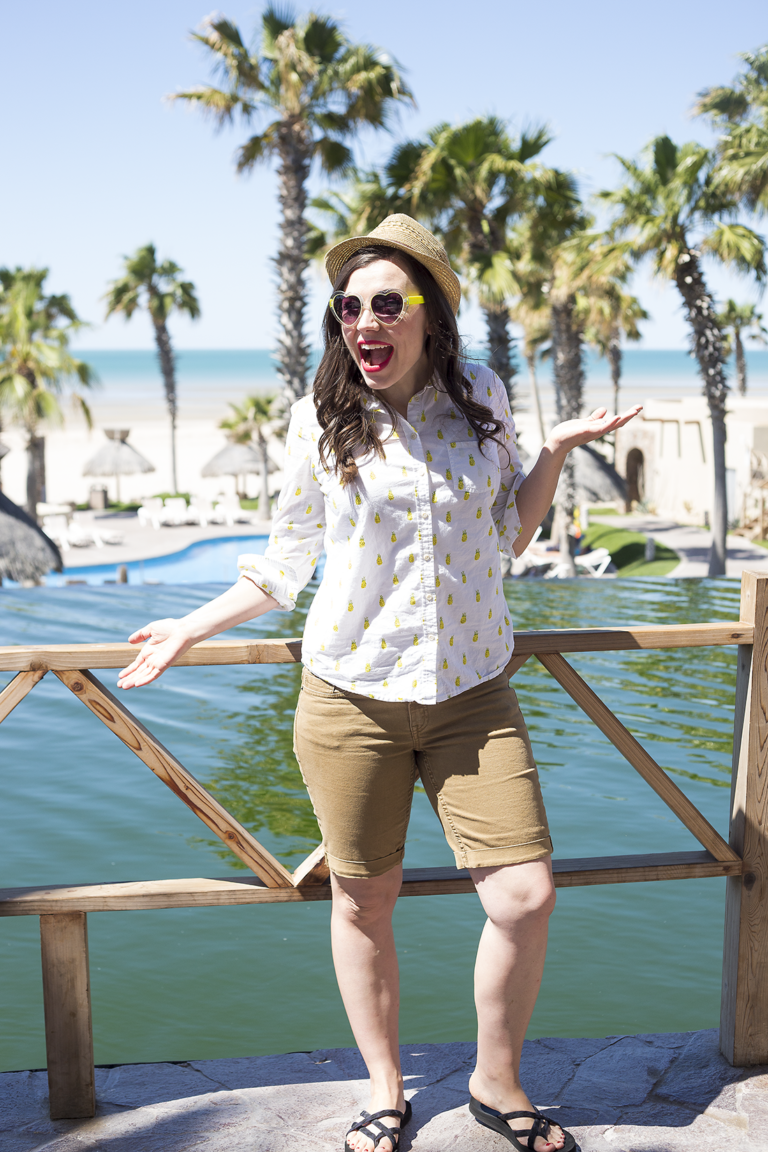 Private beach galore, amazing pools, areas for kids with kid drop-off if you want some parent time to go adventure alone, tours of Bird Island, it's close to this location, and so many water sports made this a place we made sure to note and one we really want to go back to for an anniversary or family vacation.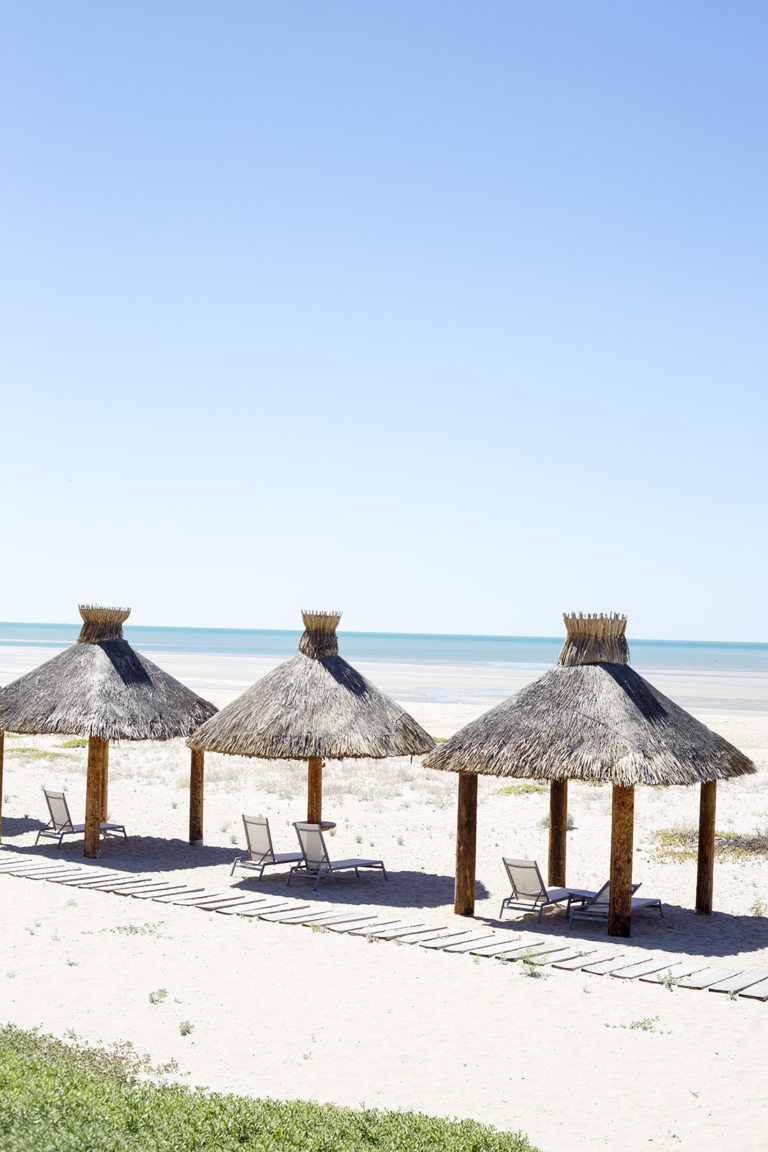 Because when it's amazing from every view, and I'm only showing so many with photos here, it's hard not to be attracted to it. I mean it has its own lazy river, and I kept thinking how much we'd love spending hours floating around chatting as a family.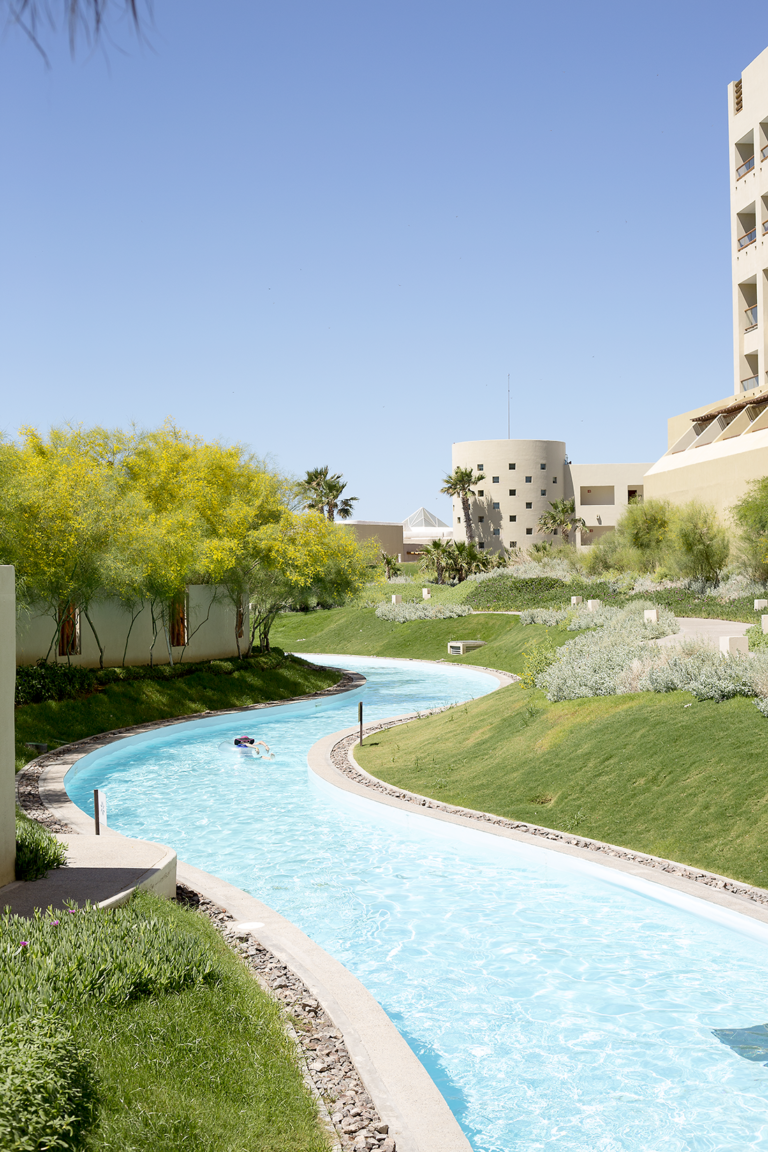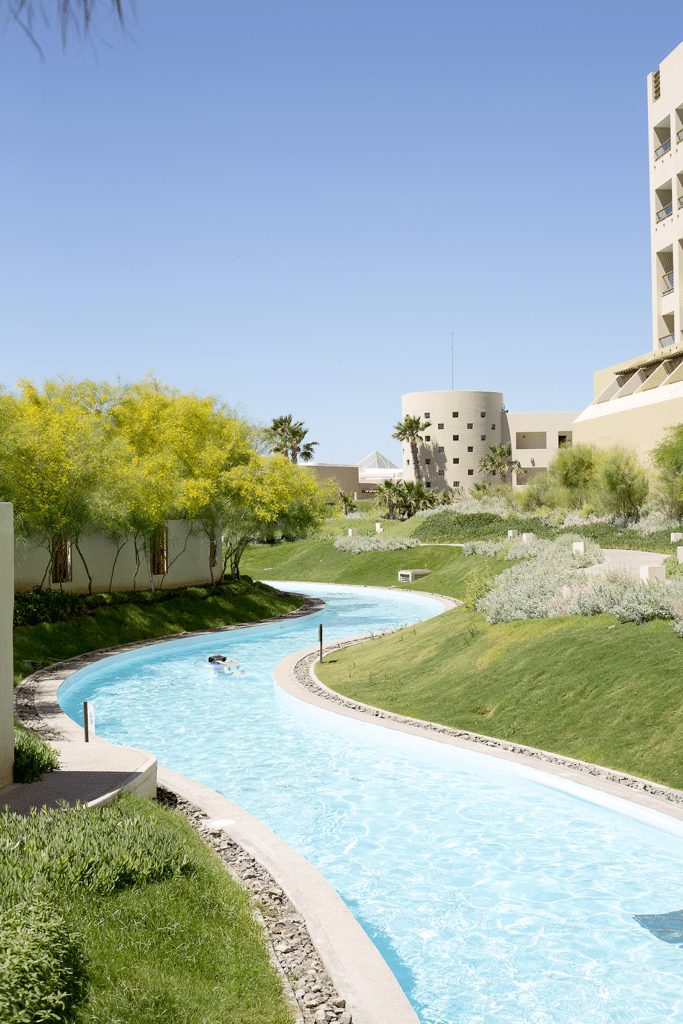 After the tour, we headed over the Vidanta golf course, one of THE premiere courses in the world. But let's talk about the food of the golf course first, because it was some of the highest quality, most amazing food we've had, and we're foodies for sure!
The chips and guacamole were the kinds you dream about, and so hit the spot as a light snack we shared.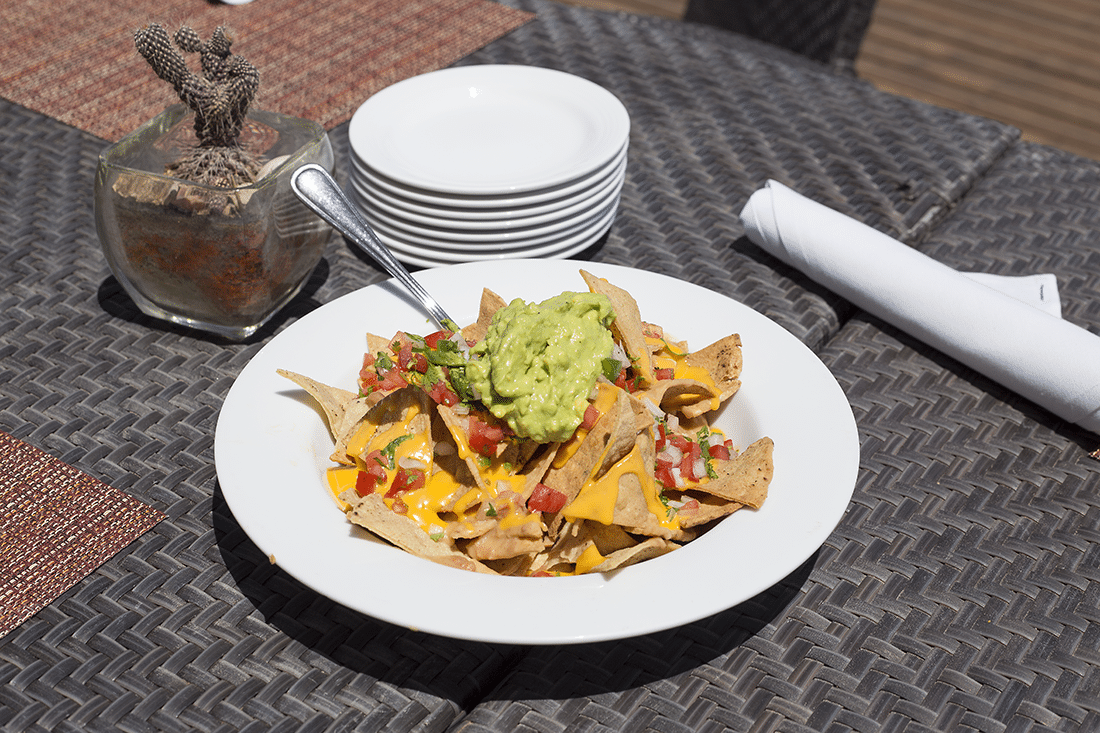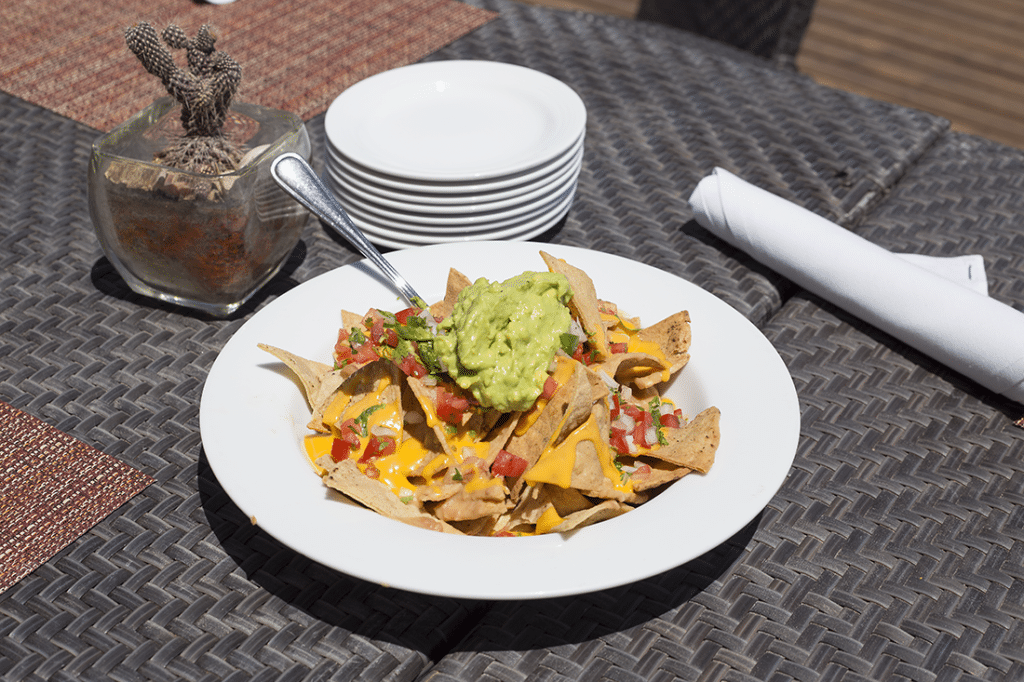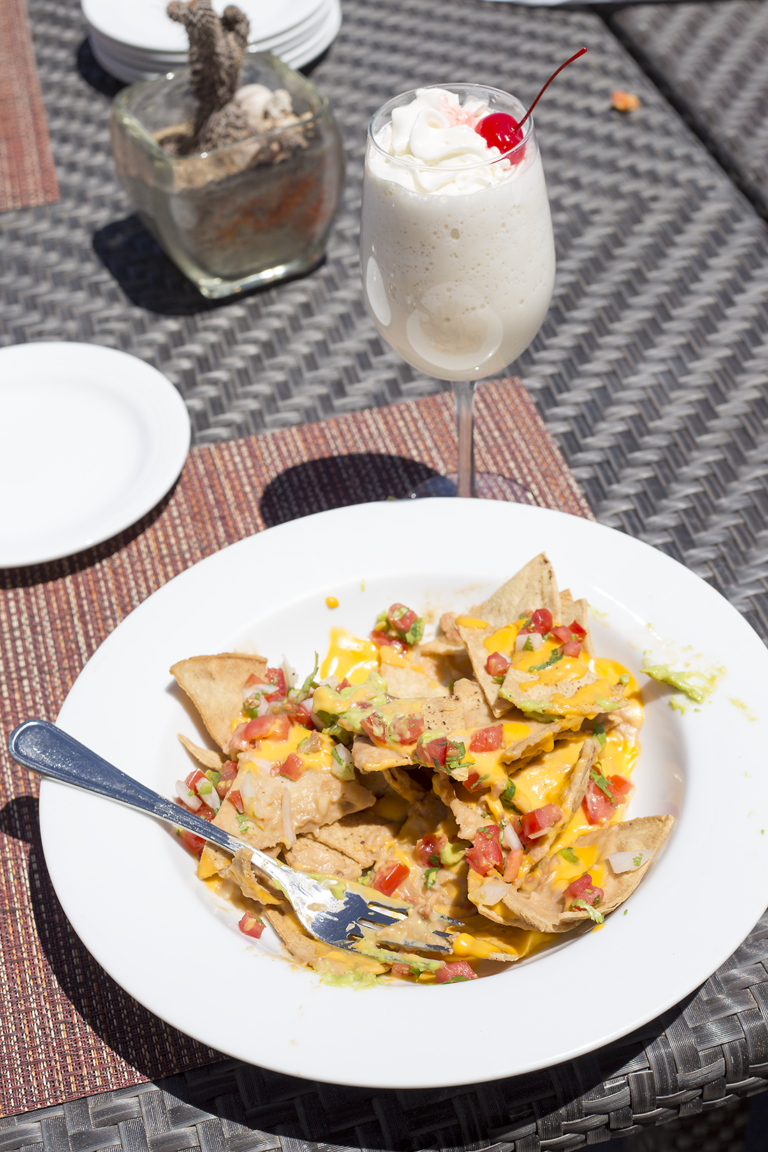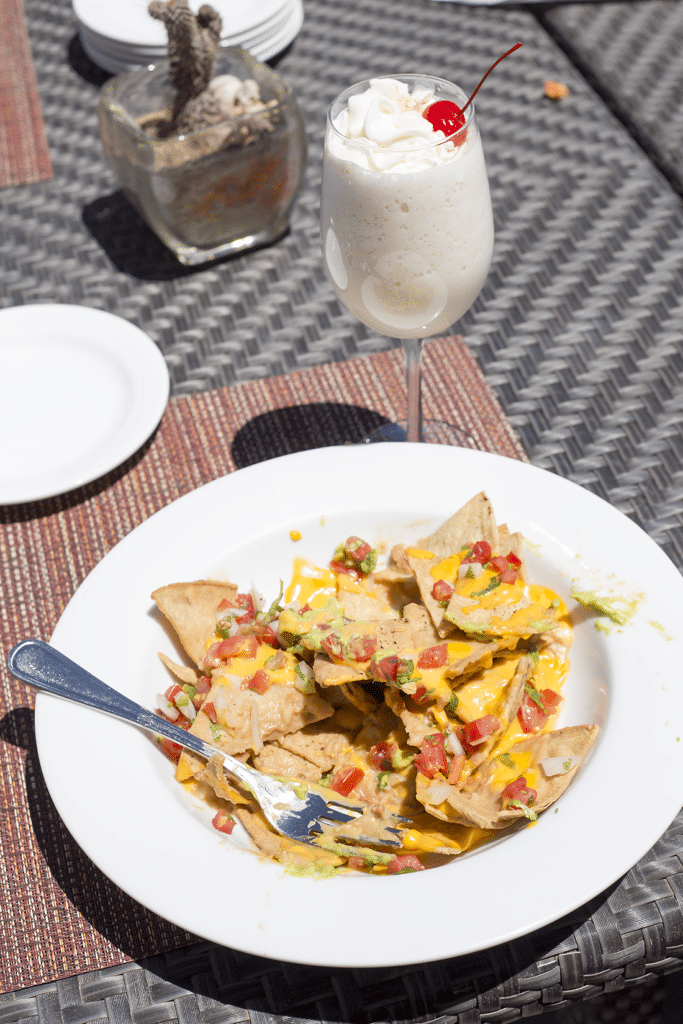 But the pina coladas were our favorite part, and they were so kind to make a virgin pair for us to share and to share with our little guy. May he one day appreciate the flavor of this "shake" that he gobbled up!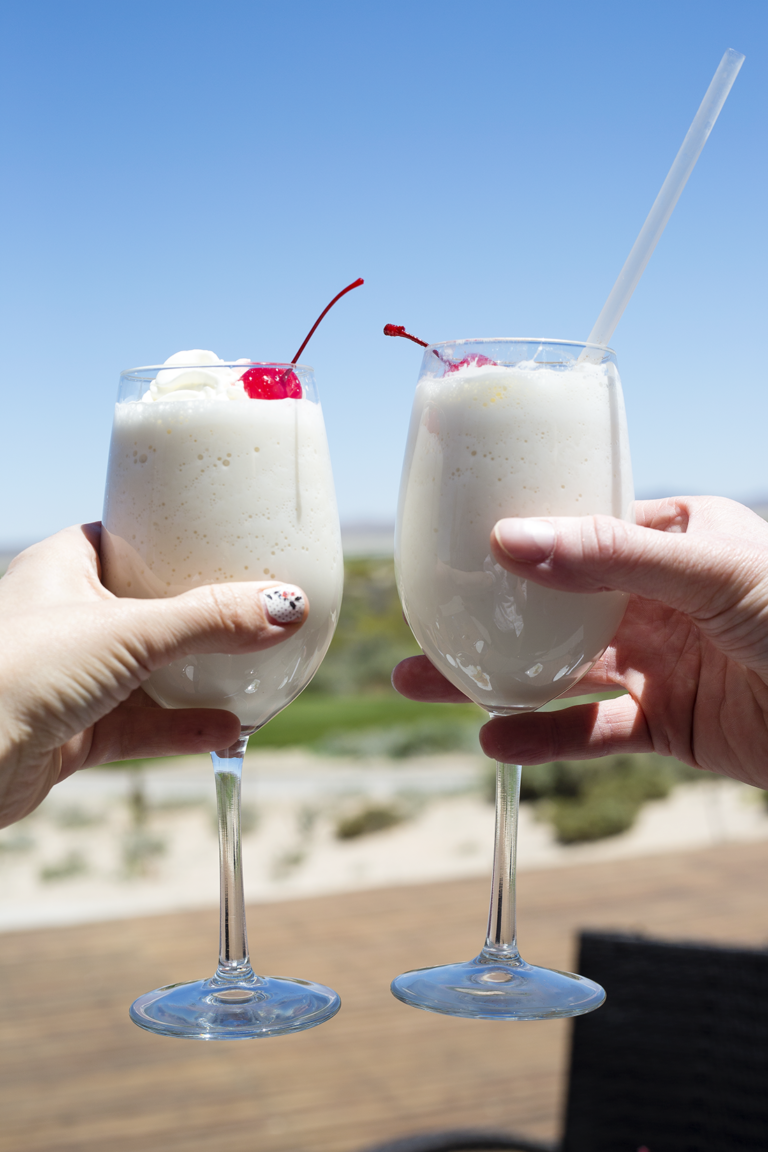 Okay, let's talk about this golf course again! It is truly state-of-the-art with amazing holes and top-notch staff and equipment. I can totally see why people plan a stay just for a golfing getaway.
Somehow I completely spaced how fun it is to drive a golf cart! Our little man loved it so much and shouted "Weeeeeeeee" even at a very slow pace. It made everyone present laugh pretty hard! And I couldn't get over the breathtaking ocean views and white sand that overlooked the beach.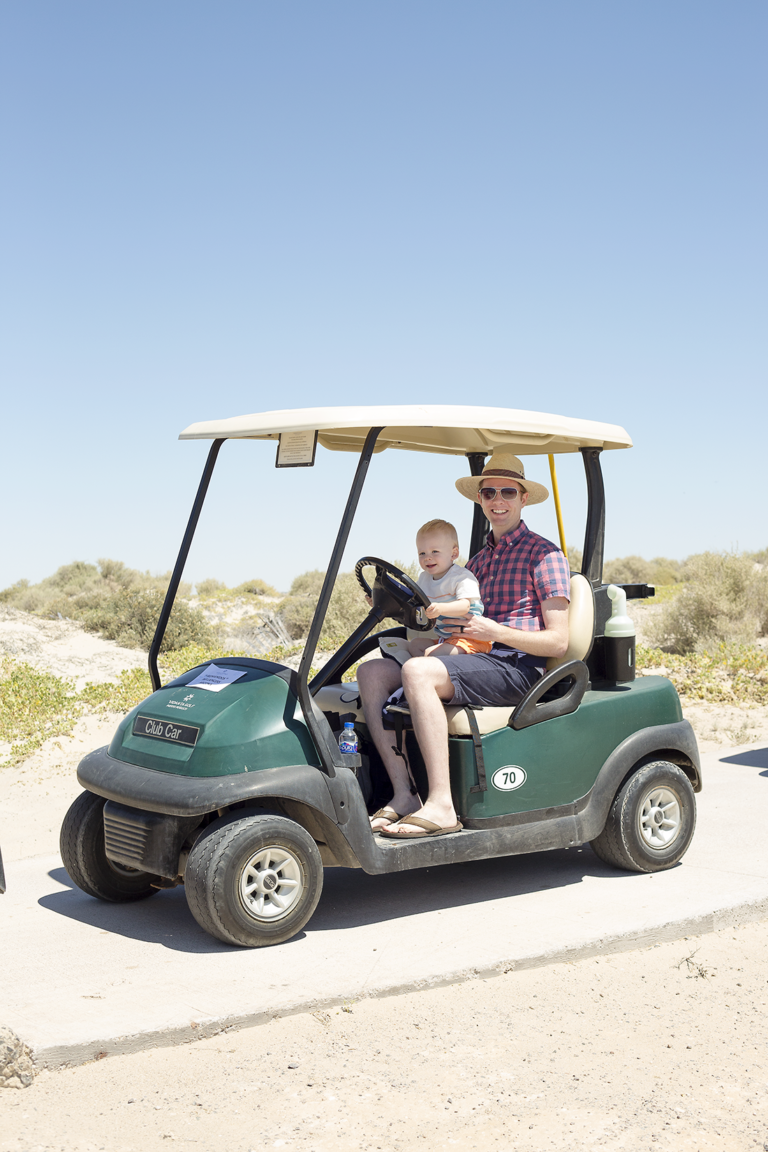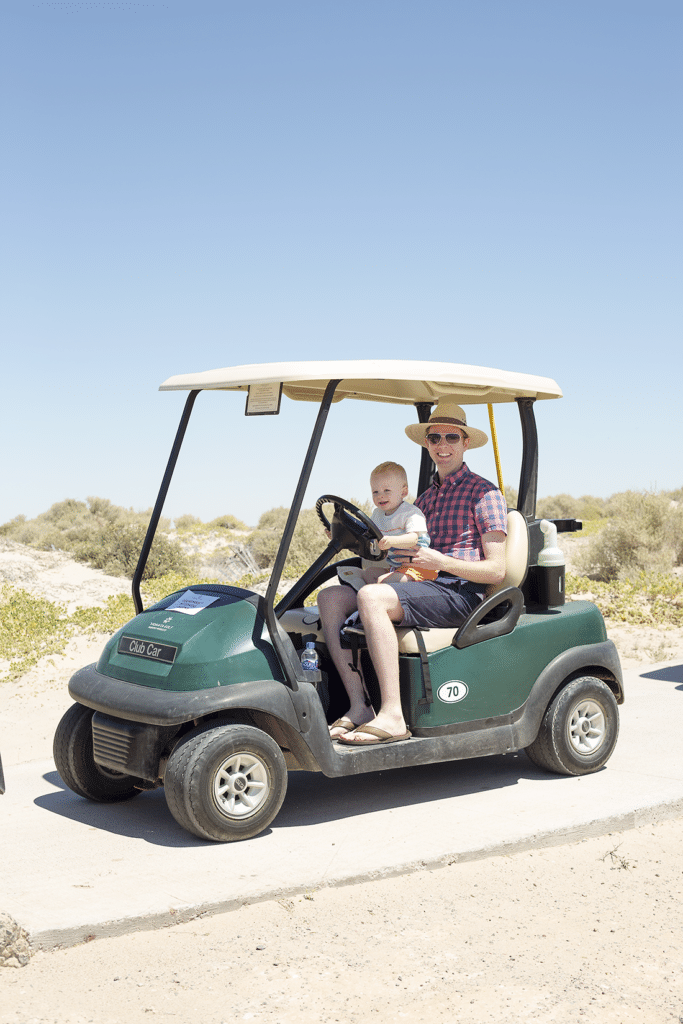 The staff was all so amazing, and funny might I add, and it's just one of those places everyone seems to love being at, with very good reason.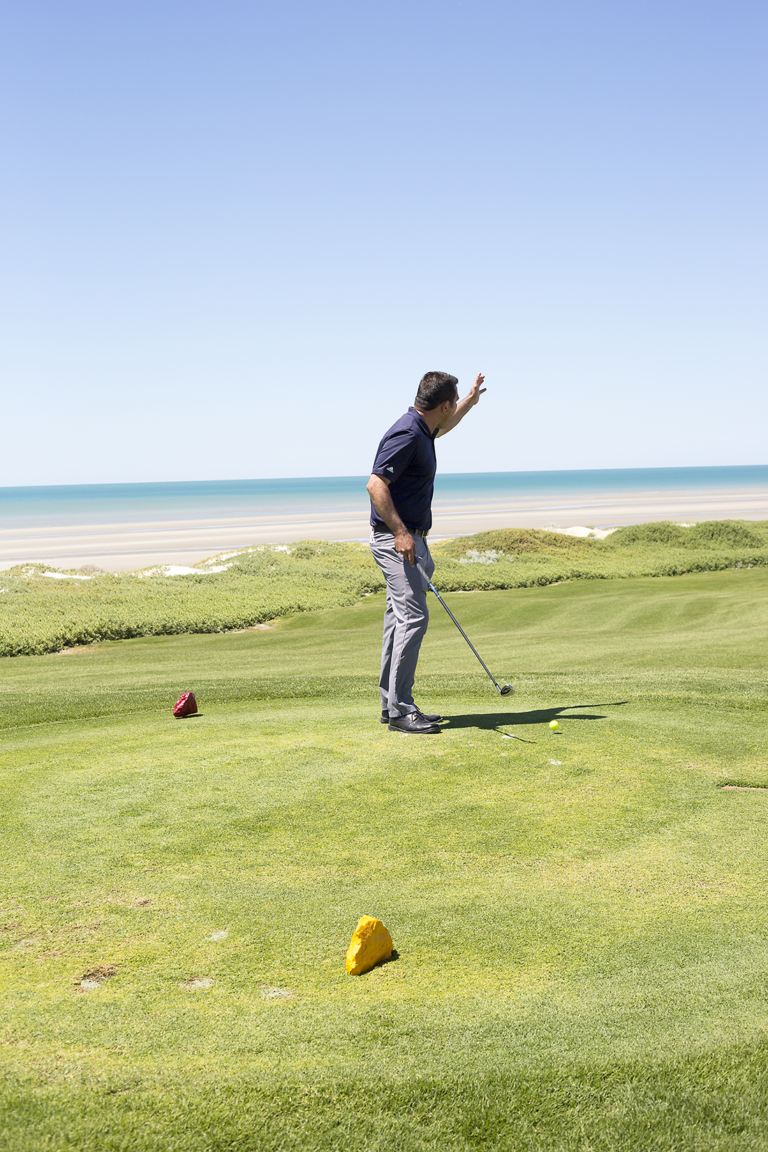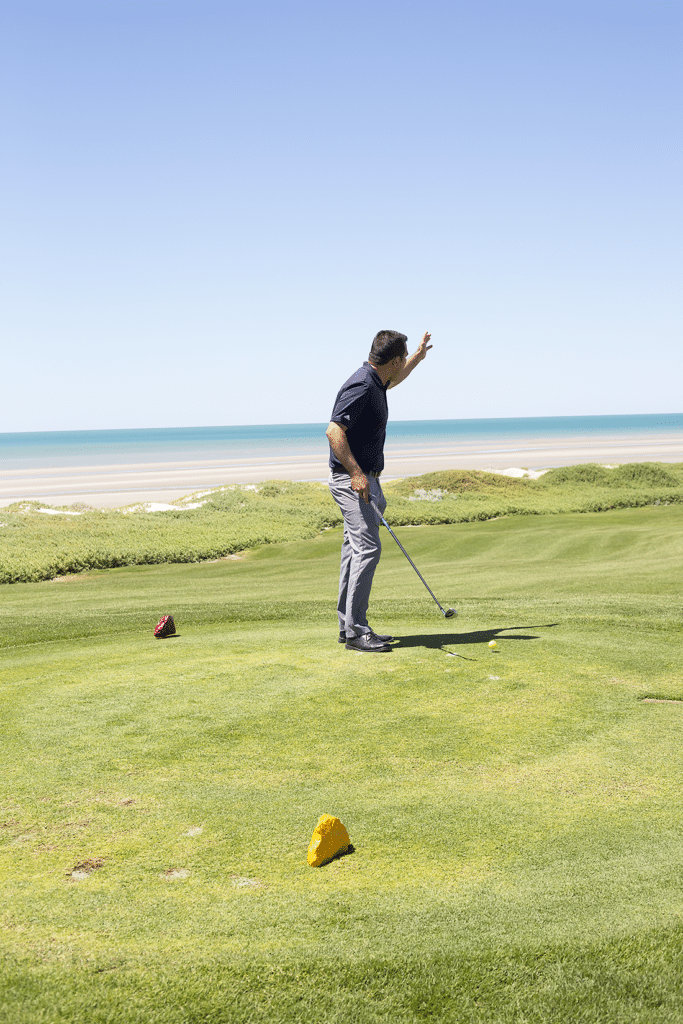 We were sad to say goodbye, but the promise of a true Mexican food lunch had us lick our wounds pretty quickly and move onto our favorite meal of the trip! We went to the Sonoran Sea hotel and had all the classics and each one was amazing!
These chimichangas were the thing everyone couldn't resist adding one more of.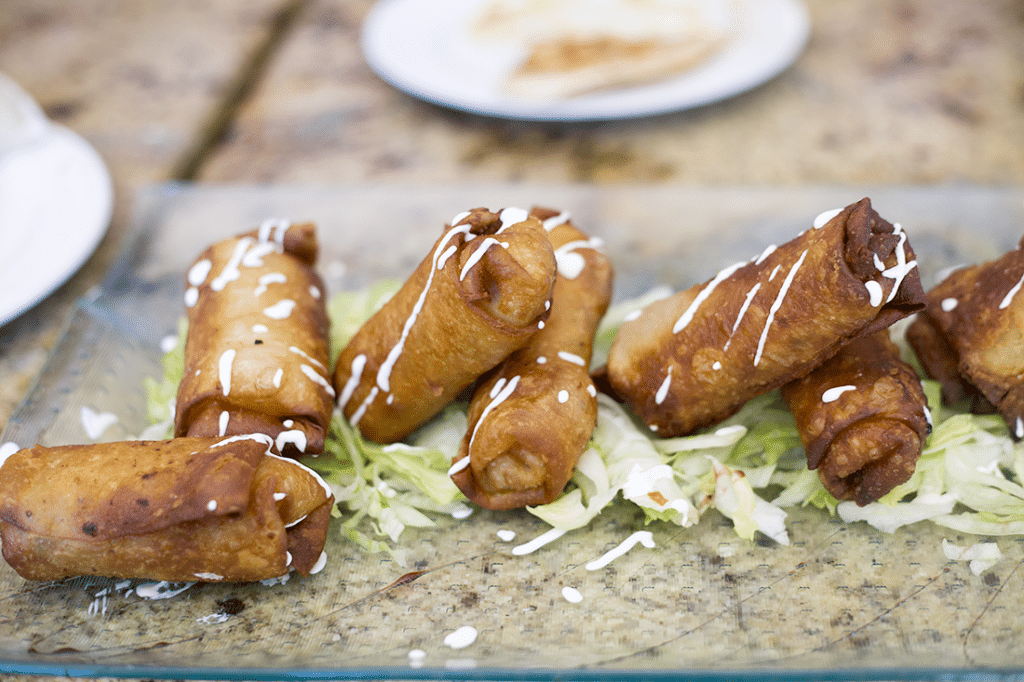 Hello enchilada sauce from scratch!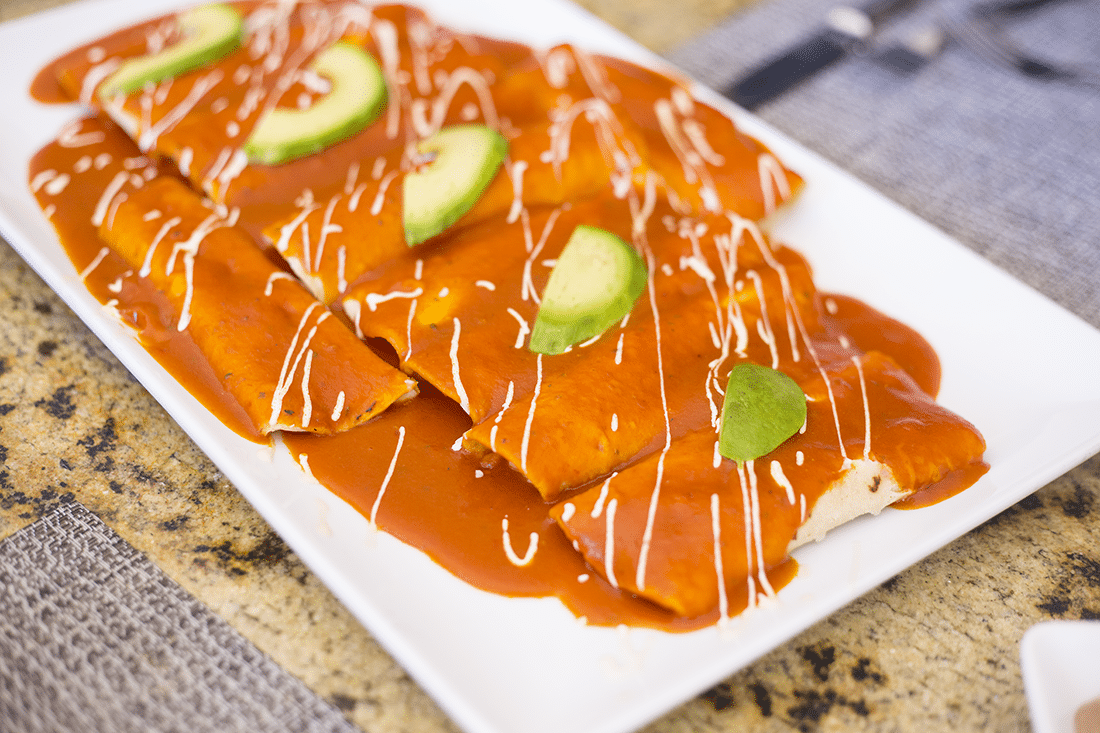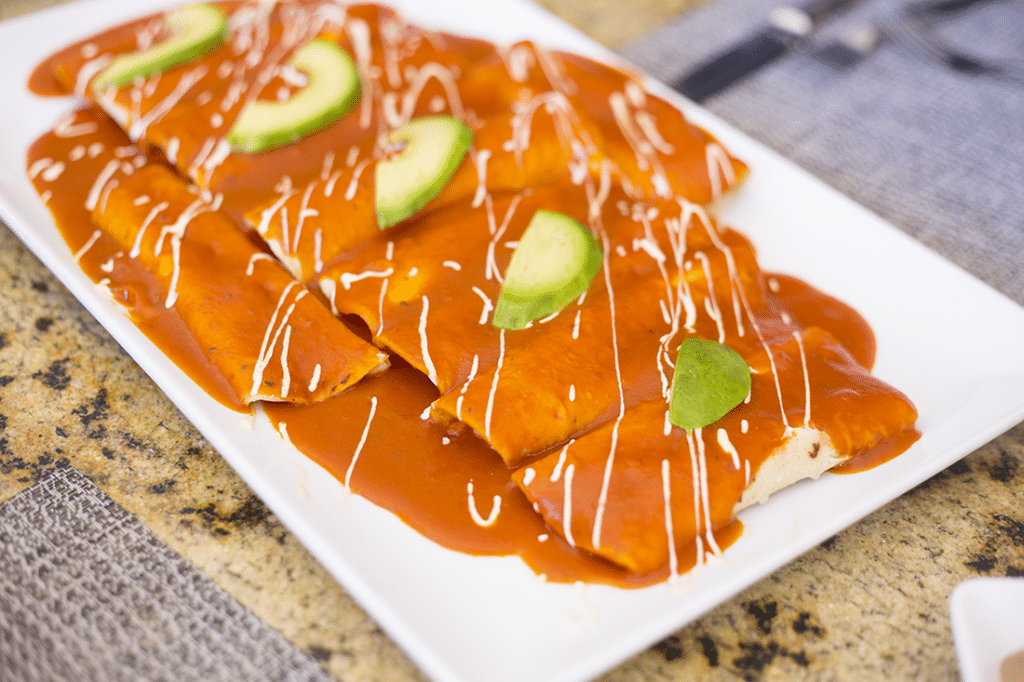 And fried fish tacos with fresh fish, I mean local specialties just don't lead you astray!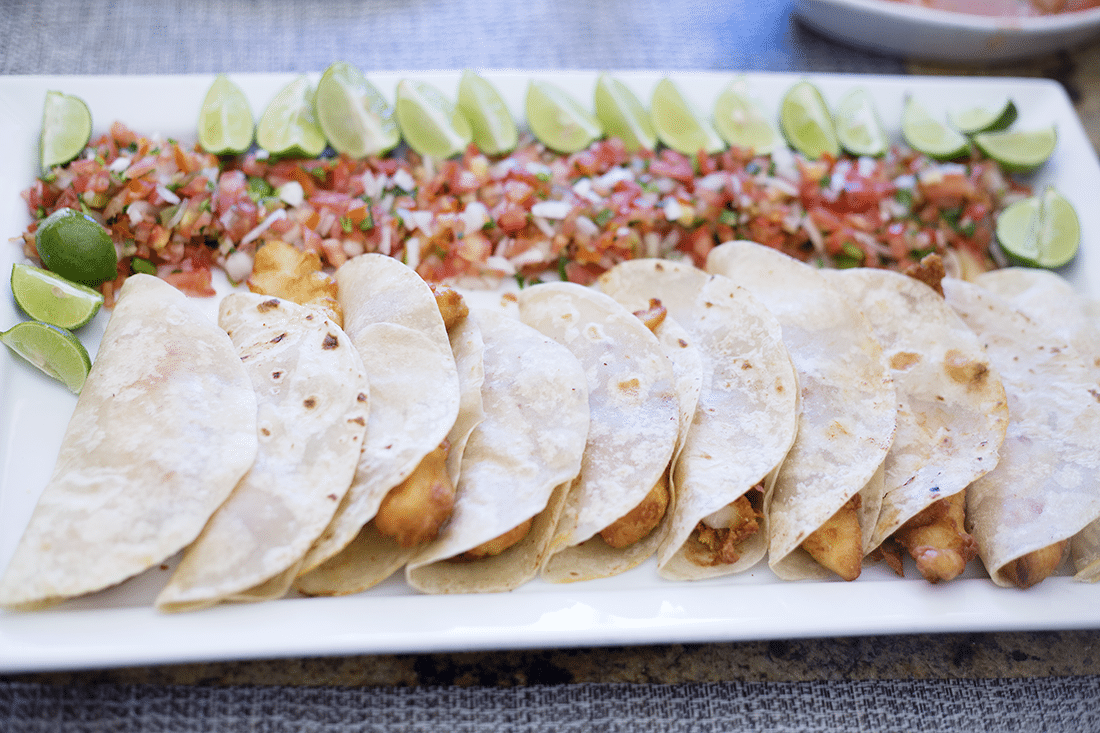 And anything with freshly cooked beans and cotija cheese is just a recipe for a winner.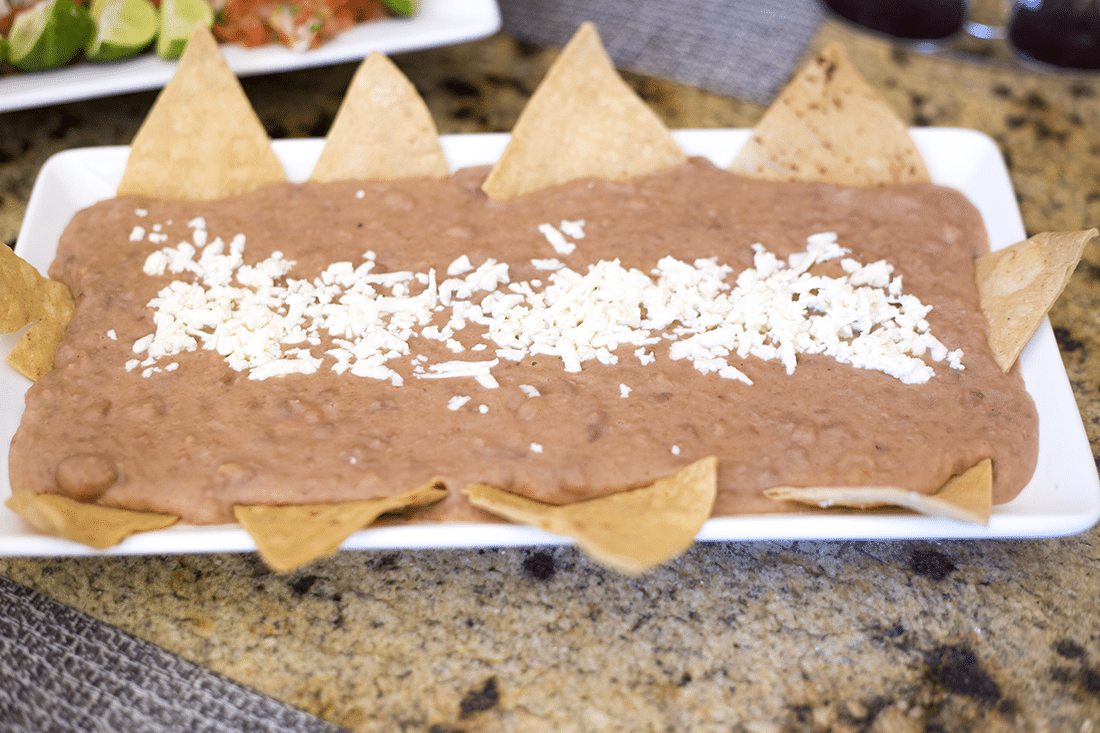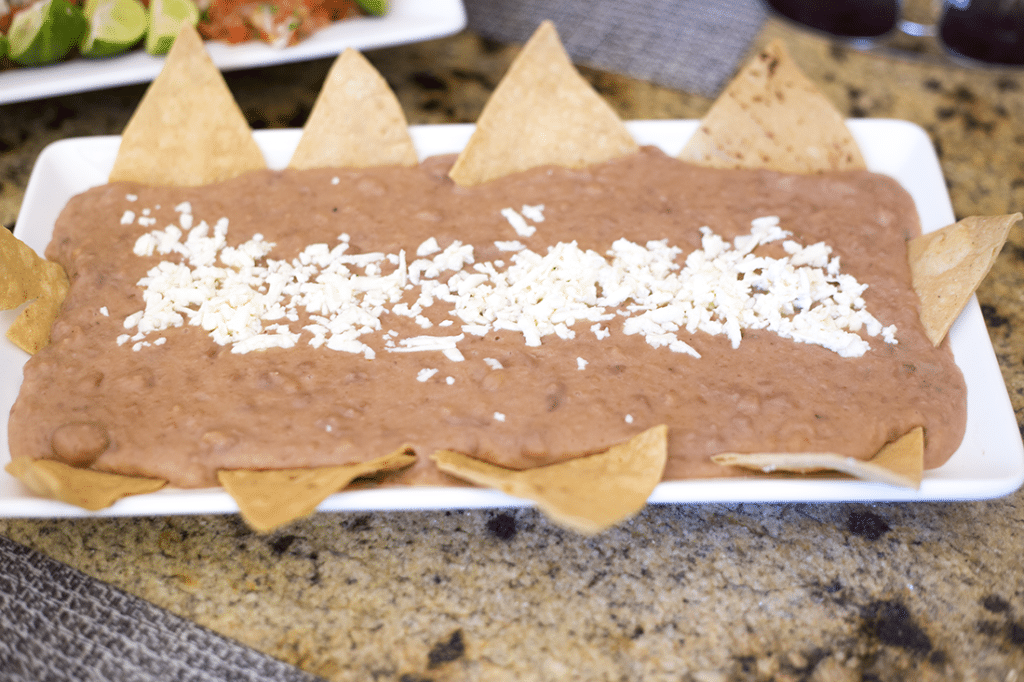 We left about as full as we've ever been, and about as happy with a meal too. This is a must if you make it to Rocky Point!
Get 365 Date Ideas!
We want to help you have the best date nights ever! Grab this FREE printable with 365 date ideas, a date for every day of the year so you never run out of ideas!