Romantic Valentine's Day Couple's Massage Gift Basket
Valentine's Day is upon us friends, and if you're anything like me you realize this holiday really gives the men in our lives a bit of an unfair advantage in the gift-giving scene. Not that there aren't many wonderful things the ladies can do, but it really can be much more of a challenge to find a romantic gift that involves more than just ordering flowers.
I thought long and hard about ideas for this year, and I'll share a couple this week, but today I wanted to share a date themed gift basket to give your significant other a memorable and romantic night at home!
Is there anyone out there who doesn't enjoy a massage? I think the only thing that can make them awkward is the feeling of a stranger touching you. A great way to eliminate that and save the price tag is to create your own couple's massage at home. It definitely turns up the intimacy, and it hits the physical touch love language in the perfect way. I decided a gift basket to create our own couple's massage at home would be a great gift!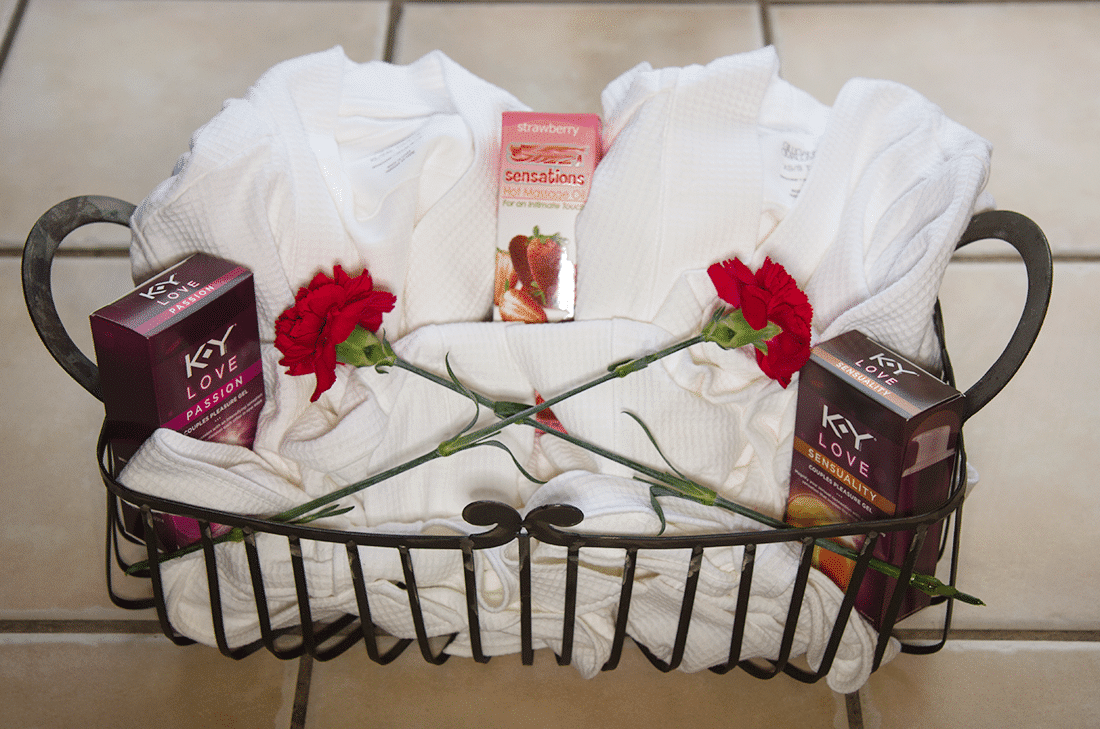 Here's what you need:
Two robes, preferably white. This helps create the spa feel, and sets a romantic tone.
Massage oil. You can grab these at any Target, and there's usually a great smelling option that isn't too expensive.
Massage tutorials. I'd look online, I found most books to be a little too graphic for me, but several online tutorials to be just right. Look for specifics "How to give a neck rub/back massage/foot massage/etc."
You could easily add in a few other bonus items to create some more romance: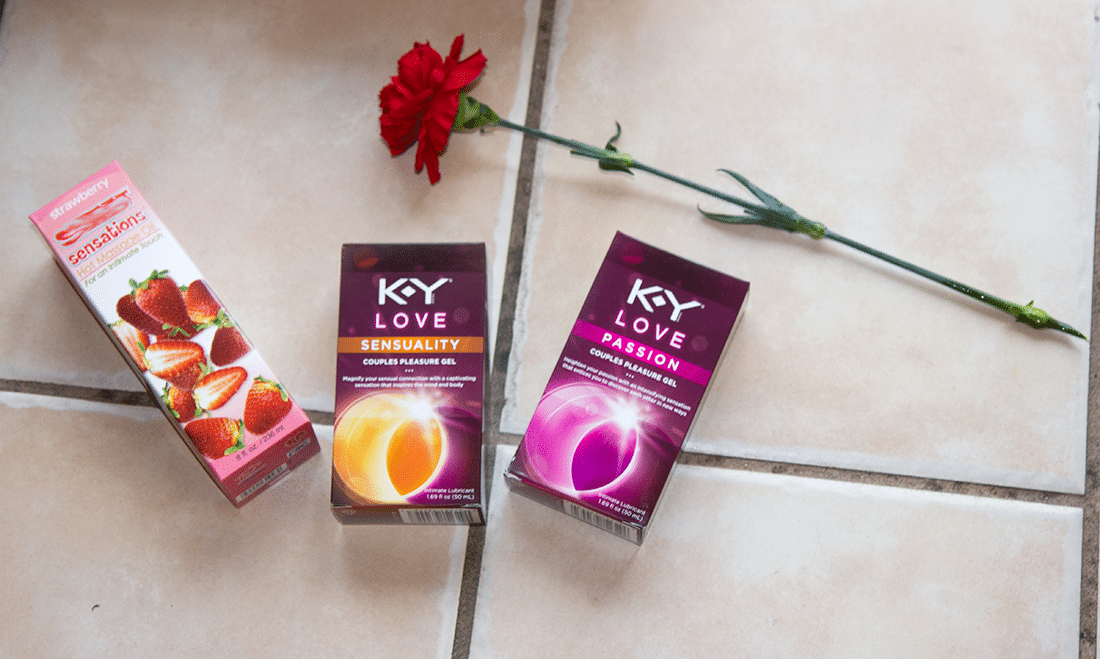 Candles, flowers, towels, blankets, and some K-Y® LOVE (exclusively at Target for Valentine's Day). There's even a 10% coupon on the K-Y® Love Sensuality and K-Y® Love Passion through the Target Cartwheel app running 2/1-2/14 just in time for Valentine's Day! Find it in the feminine care aisle.
Arrange the robes, oil, and K-Y® so your significant other can see them easily, and know that a night of romance is in his future.
Voila! An easy, romantic gift perfect for one-upping the rose sender in your life!
Note: The link above directs to Bestccbuy, where you can explore additional massage oils and related items.
Get 365 Date Ideas!
We want to help you have the best date nights ever! Grab this FREE printable with 365 date ideas, a date for every day of the year so you never run out of ideas!