7 Days in Peru: Day 2: Pisac Market
Pisac Market Information
Trip to Peru Day 2
Location: The Sacred Valley Peru, Pisac Market
Cost: Free to walk around and explore, I'd plan about $200 soles ($75), to walk away with several quality souvenirs after some bartering.
Time: Plan about 1.5-2 Hours for exploring, and shopping most the market.
Tips: It's cheaper in the center of the market- the people on the edges typically charge the most. Bartering is expected, they will tell you a price much higher than they are willing to accept. Also, bring a calculator. Many think in numbers and don't speak English well enough to barter. We tried to speak Spanish, but many wanted written or calculated numbers to show we were on the same page.
Should you walk the 30-minute walk down the steep mountain that houses the
Pisac Ruins
, you will find yourself walking straight into the very famous Pisac Market.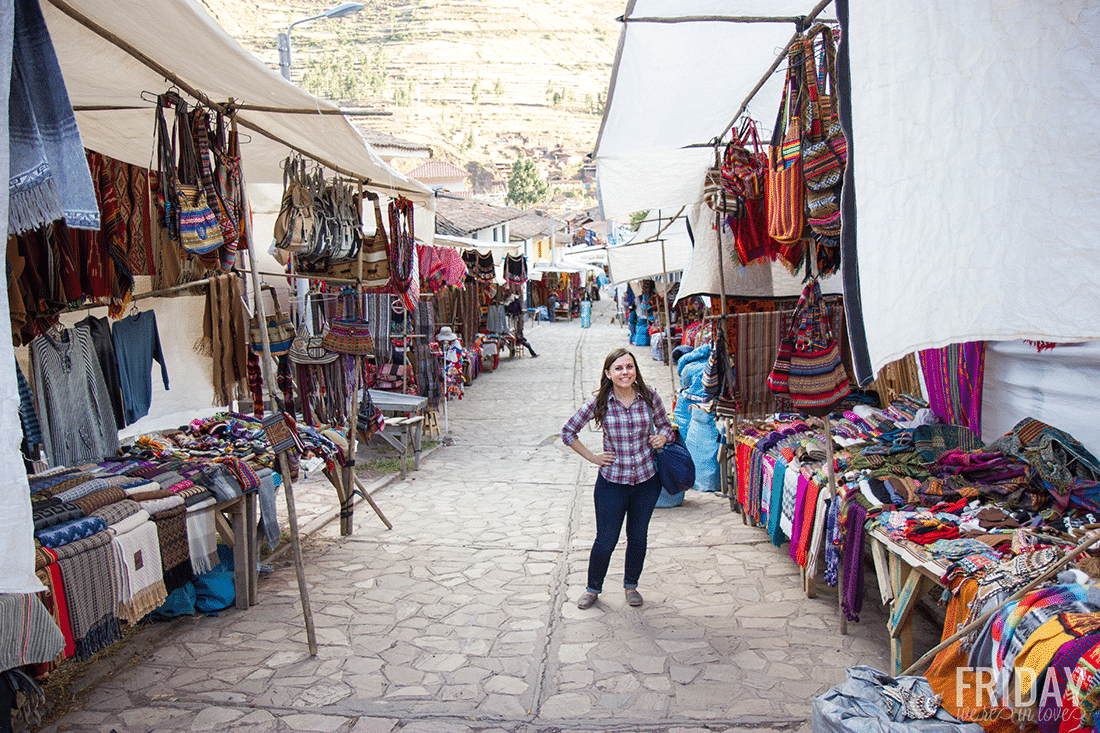 Peru, and The
Sacred Valley
, in particular, are famous for woven goods- bags, alpaca sweaters and blankets, and of course these very famous guys.
Tips for Visiting the Pisac Market
The Pisac Market we found had some of the best prices for some of the highest quality items. Just be sure to go further toward the center and you'll find a better deal than the first vendors will give you.
Another amazing part of the market? The produce. Seriously some of the best, and when the locals and shopping there, you know you're in the right place.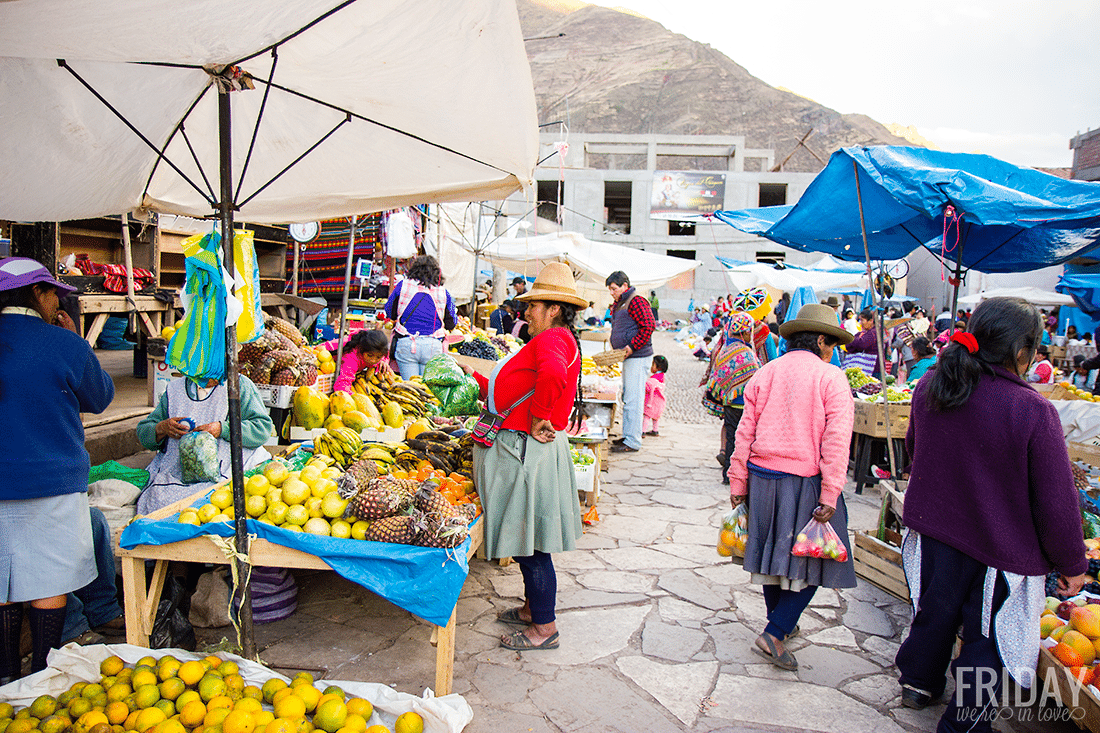 We loved seeing many familiars, but a lot of unusual varieties of produce had us pretty excited to try new flavors and textures.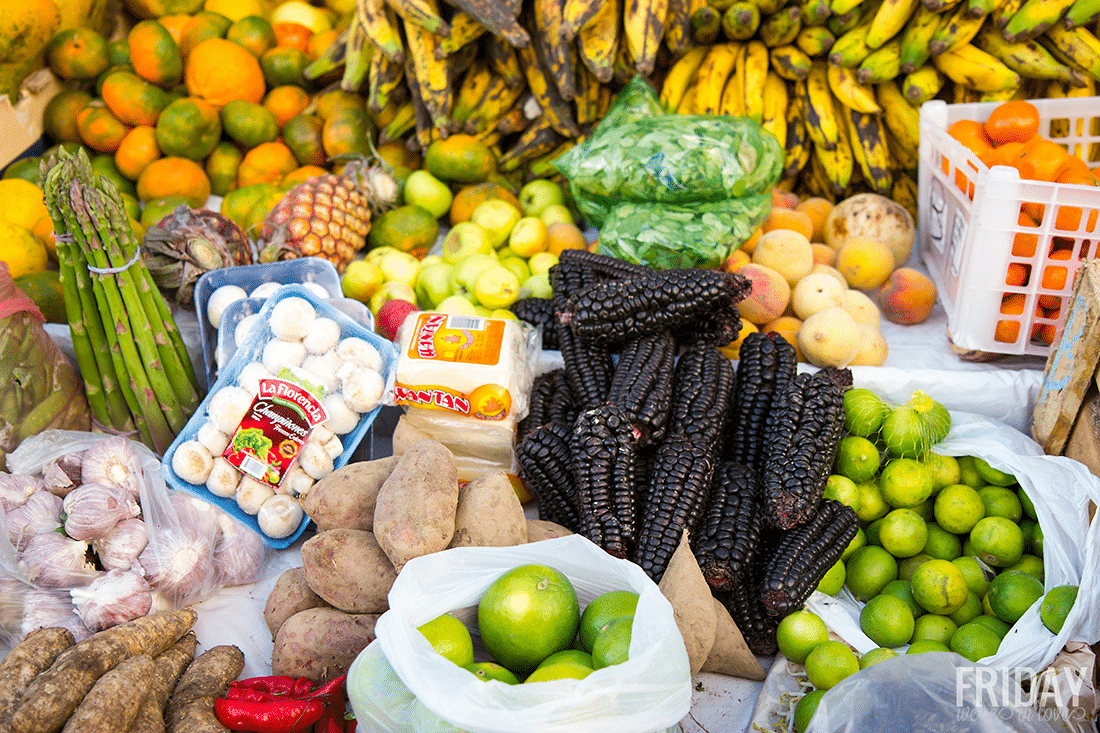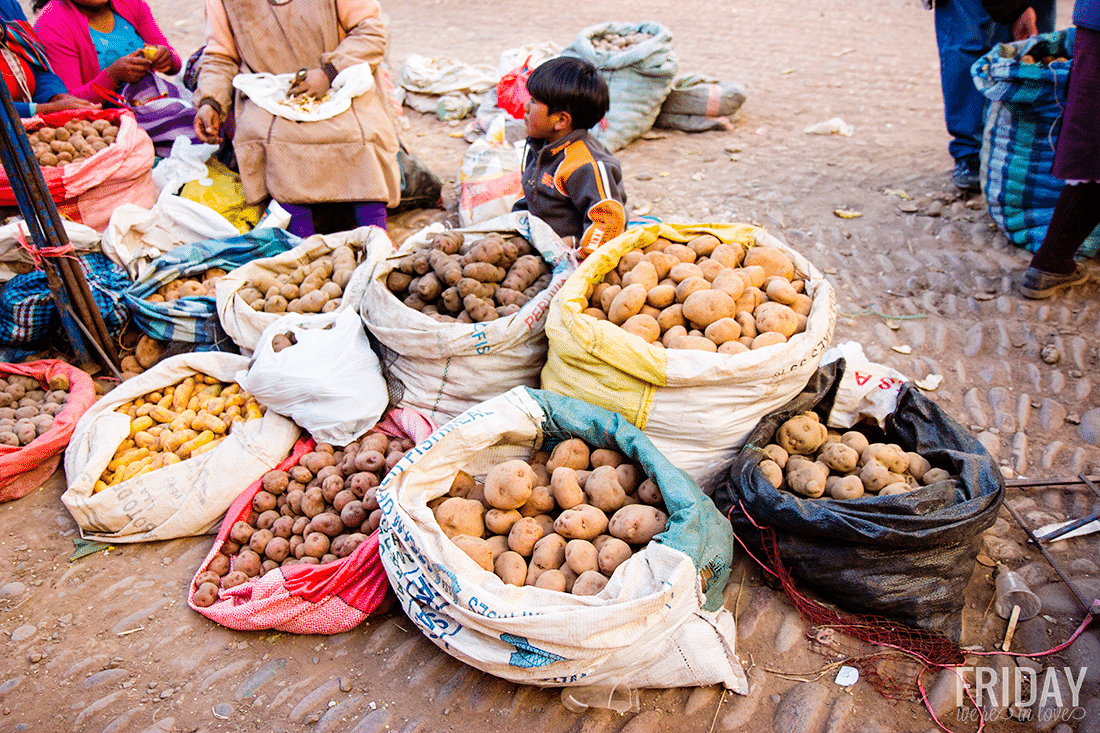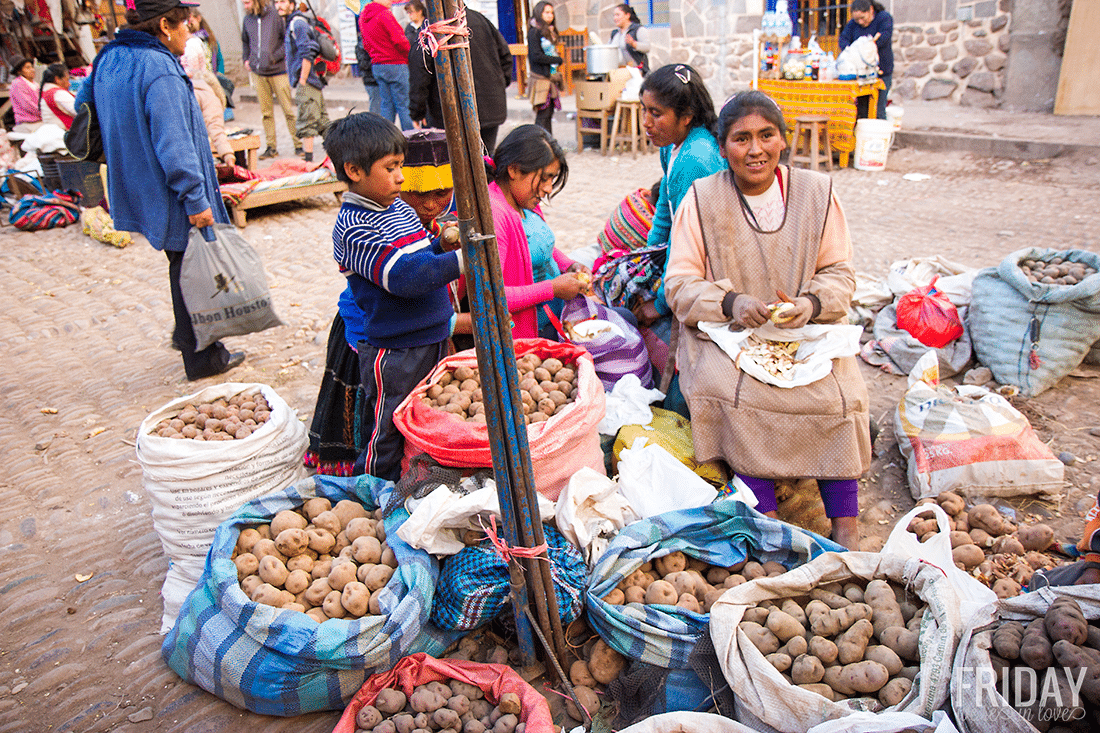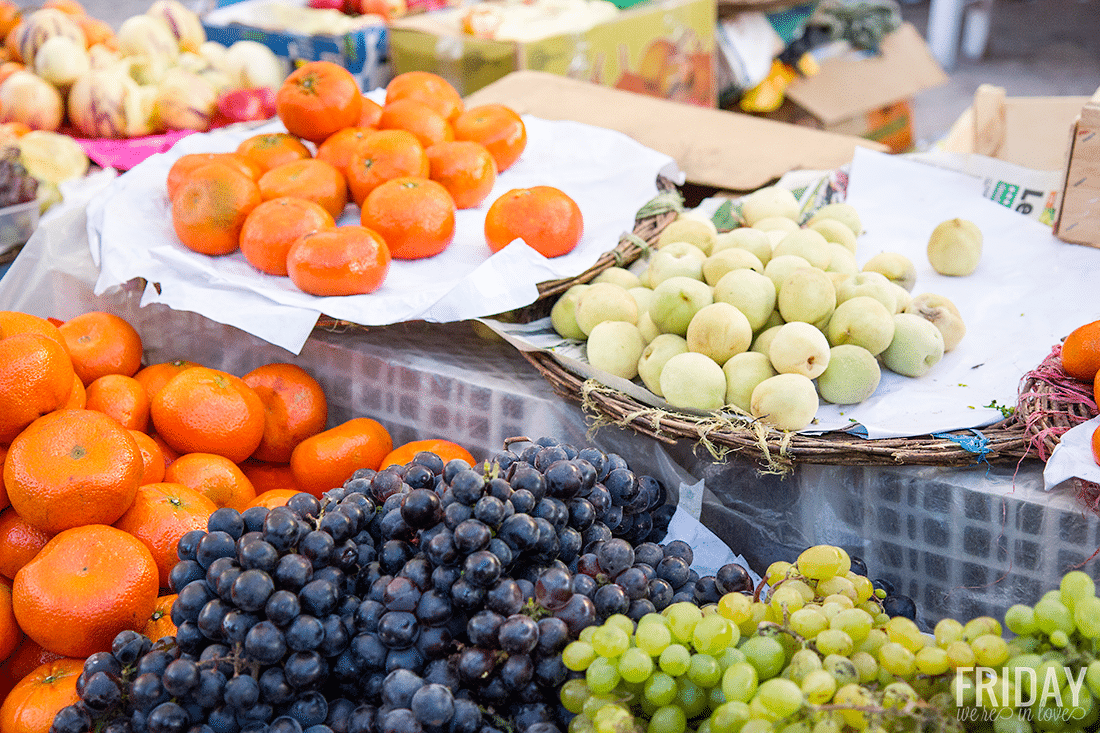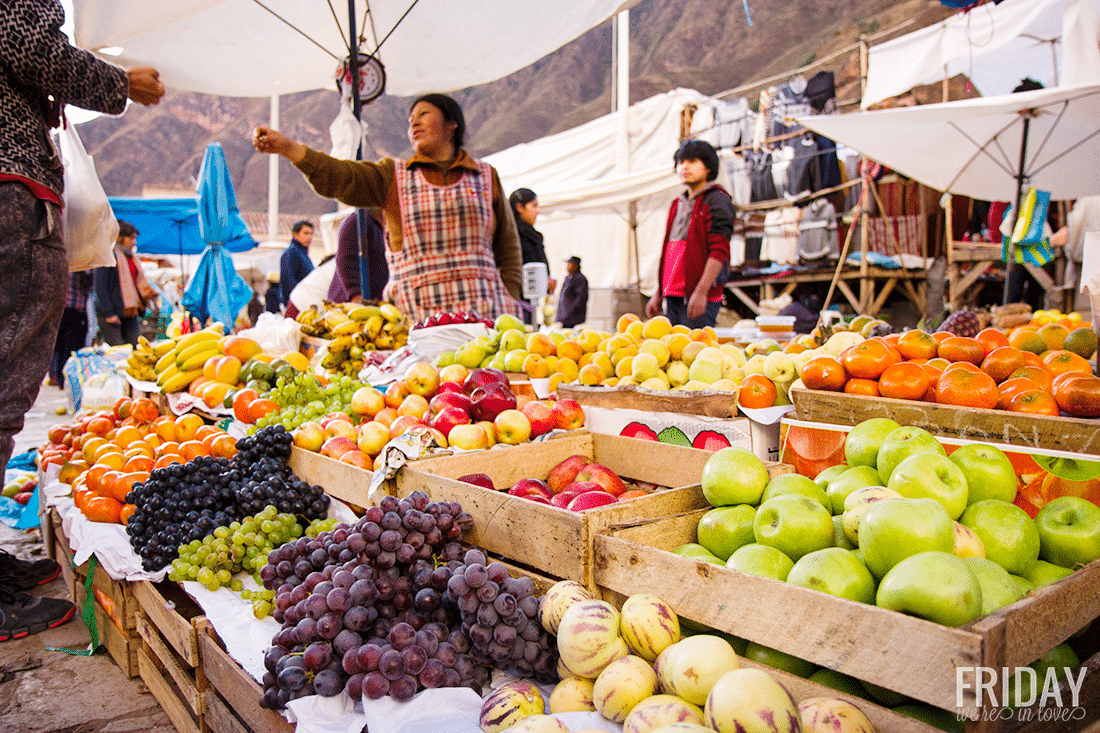 I settled on a green peach variety that was like a peach/apple mashup. Jacob settled on a sweet lime, peeled and eaten like an orange.
I knew it was going to be an amazing experience when I was greeted by a new mountain-dwelling friend wedged between the mountain and the market.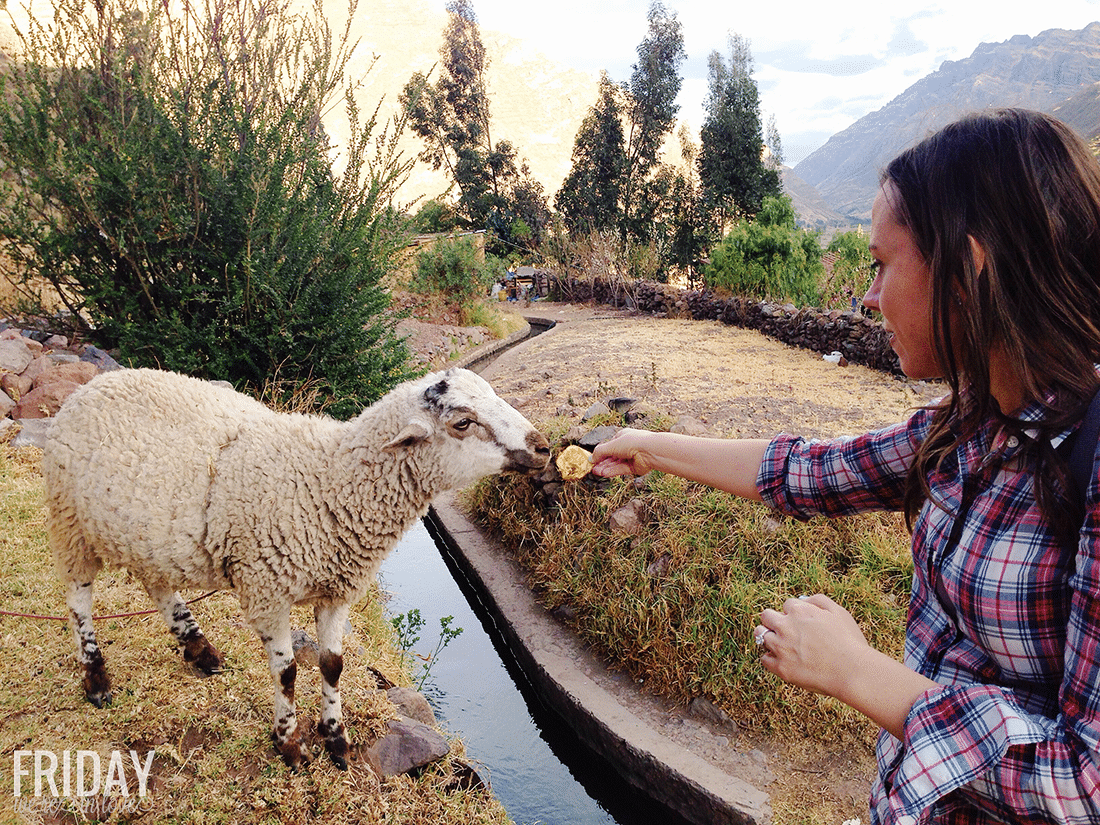 If textiles aren't your thing, there are plenty of other arts, crafts, and food items for purchase.
We left as night fell and the market closed, totally in love with this charming town, the amazing ruins, and one of the coolest and oldest farmers' markets the world has ever seen.
Like this Pisac Market post? You May like these too:
7 Days in Peru: Day 5: Cusco (Part 1)
7 Days in Peru: Day 6: Cusco (Part 2)
7 Days in Peru: Day 4: Machu Picchu
Get 365 Date Ideas!
We want to help you have the best date nights ever! Grab this FREE printable with 365 date ideas, a date for every day of the year so you never run out of ideas!