7 Days in Peru: Day 4: Machu Picchu
Trip to Peru Day 4
Location: Machu Picchu 
Cost: 
Tickets
are $62-$71 depending on if you add a hike to your visit. You also need to get there through Aguas Calientes, which requires a train ride up with luggage limits.
Time: Plan at least one day, and get there early!
Tips: Buy your ticket in advance- as soon as you know you're going! They do sell out, and the tickets with the hikes sell out fastest. There's also a trick to actually being able to buy the tickets online- Jacob is going to write a post about booking the trip, and he'll cover how to get your credit card to work through the Machu Picchu website so you can book in advance.
Stay the night in Aguas Calientes, get up early, and beat the crowd if you want any decent pictures! Also, be sure to have a smaller bag or carry on for the night or two away, and a place to keep the rest of your luggage. The train limits how much you can take up!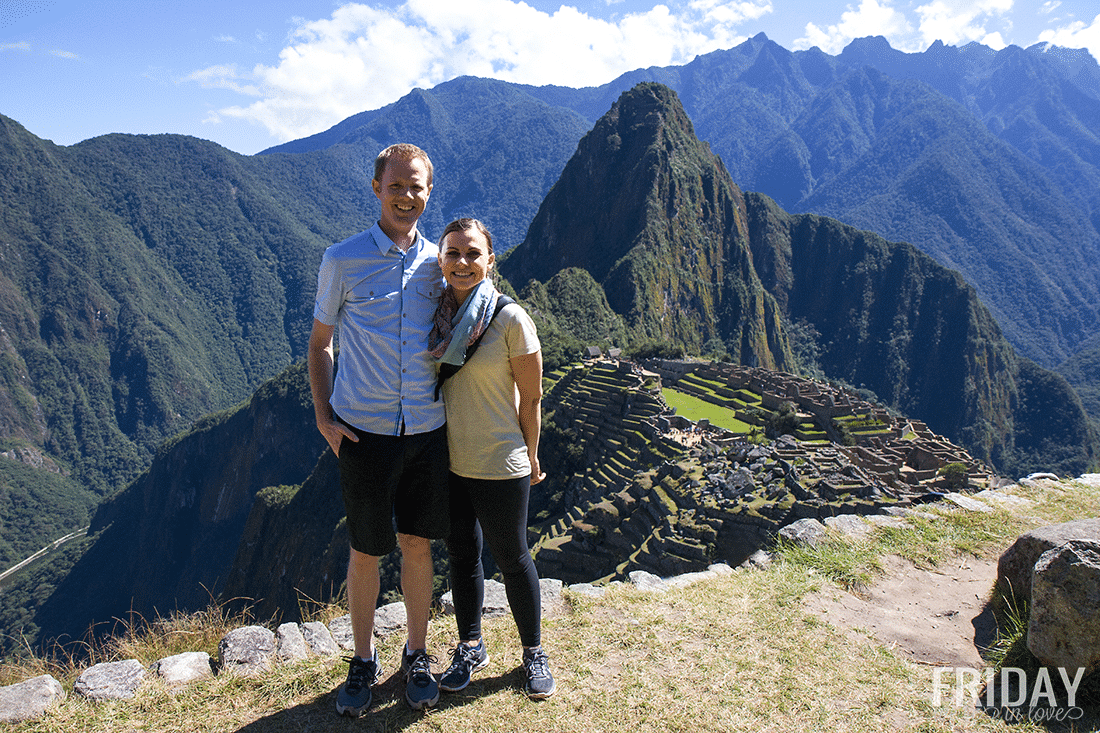 Brace yourself, picture overload happens when you post about fulfilling your spouse's #1 bucket list item. We went to Peru for Machu Picchu, and there just aren't words or pictures to describe how incredible the architecture is, how majestic and large the mountains are, how steep the Incan Trail is, and how fluffy the llamas are. But that's not going to stop us from trying!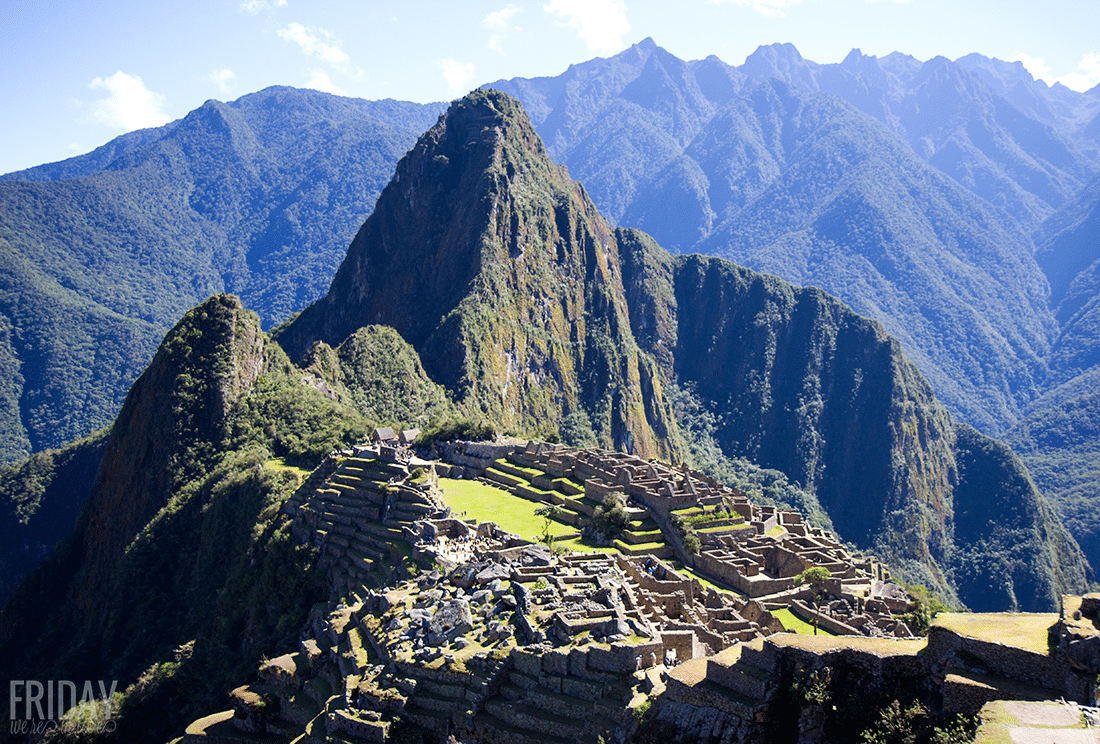 I mean it's one of the 7 Wonders of the World for reason!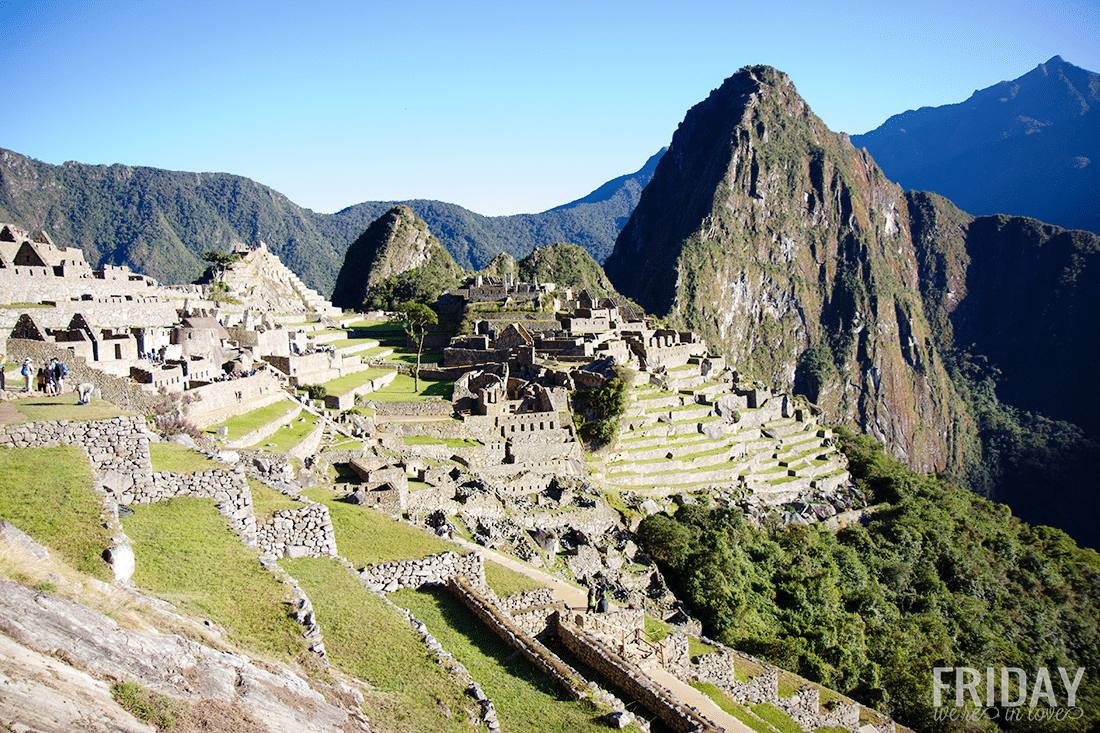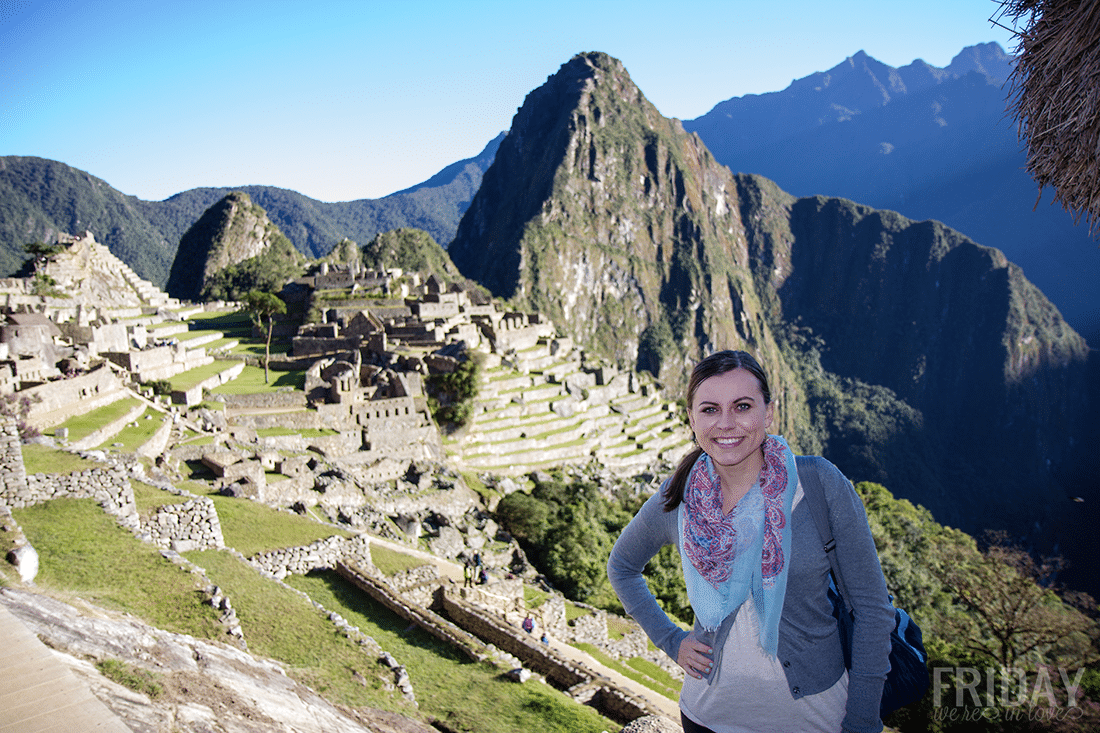 And the more you look at the details, the more your mind is blown how simple Incans without modern technology created such a majestic place on the top of a steep mountain.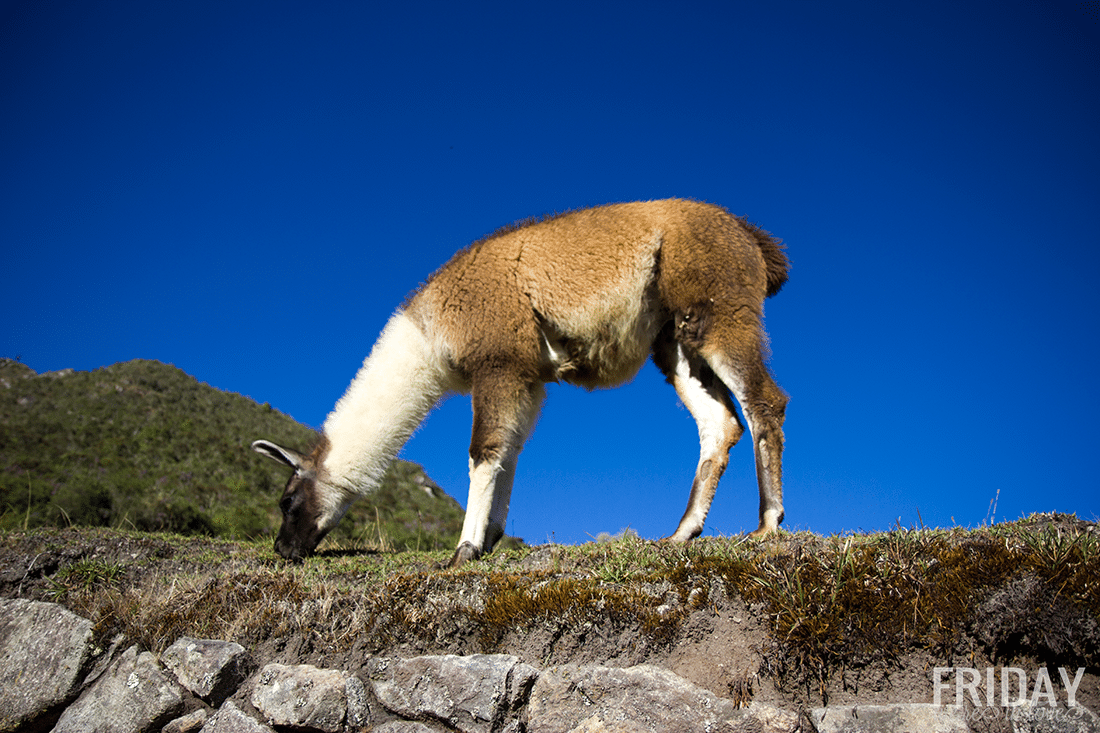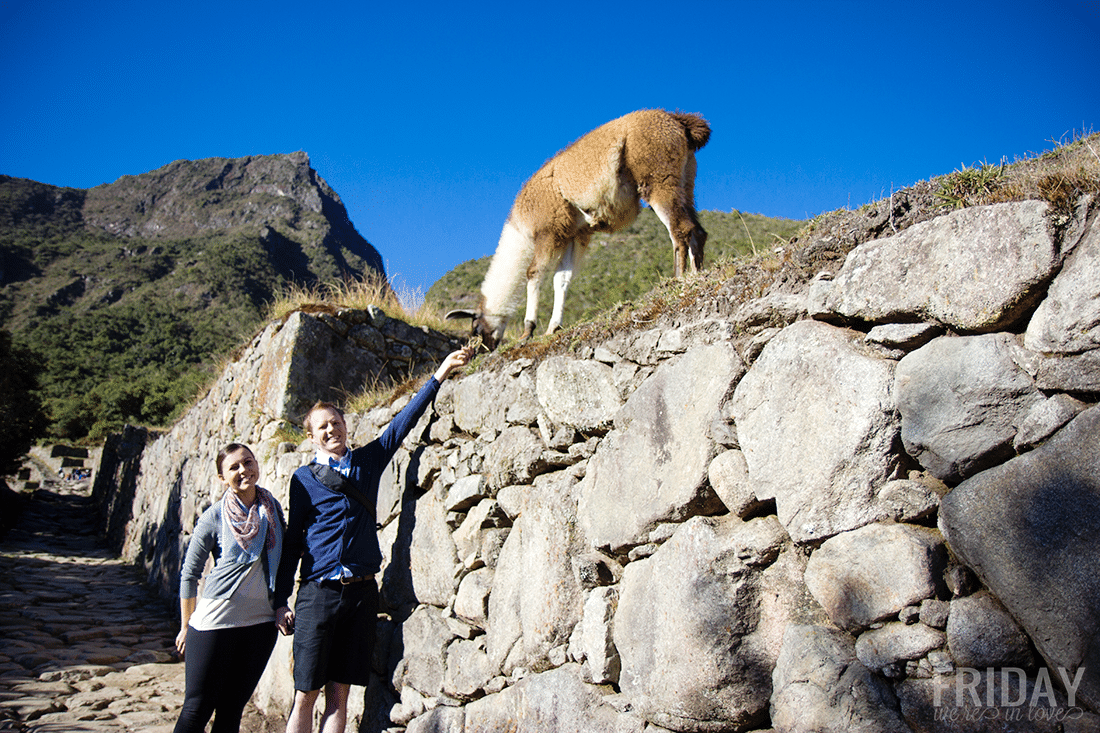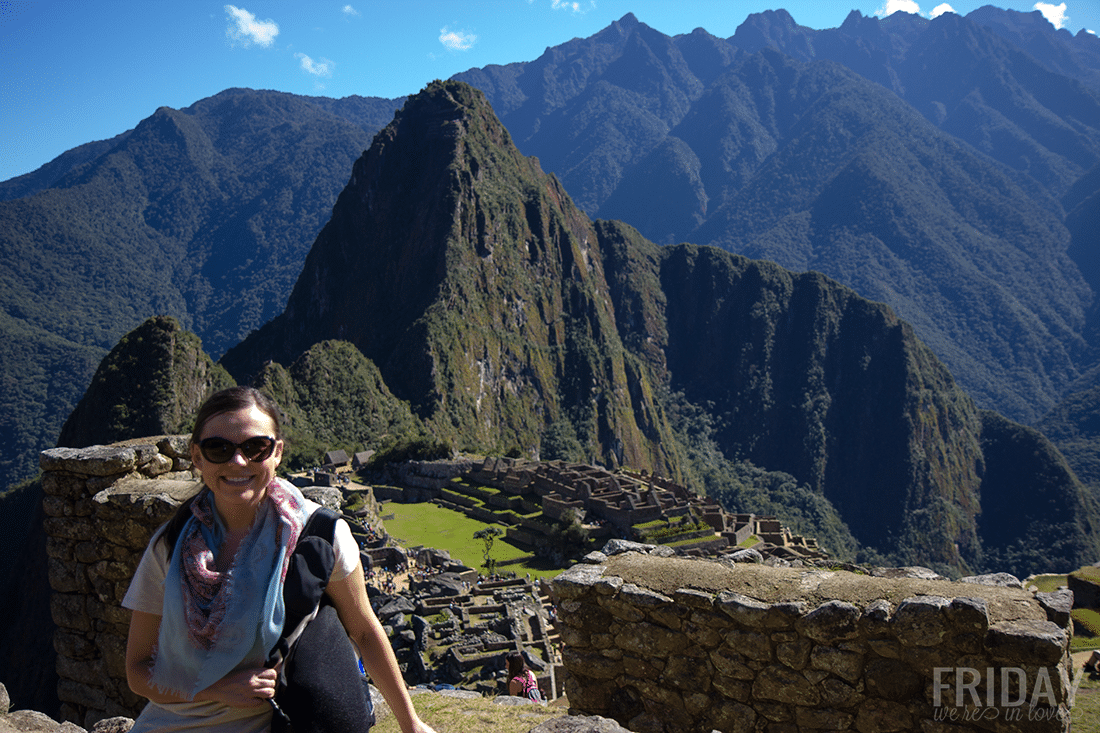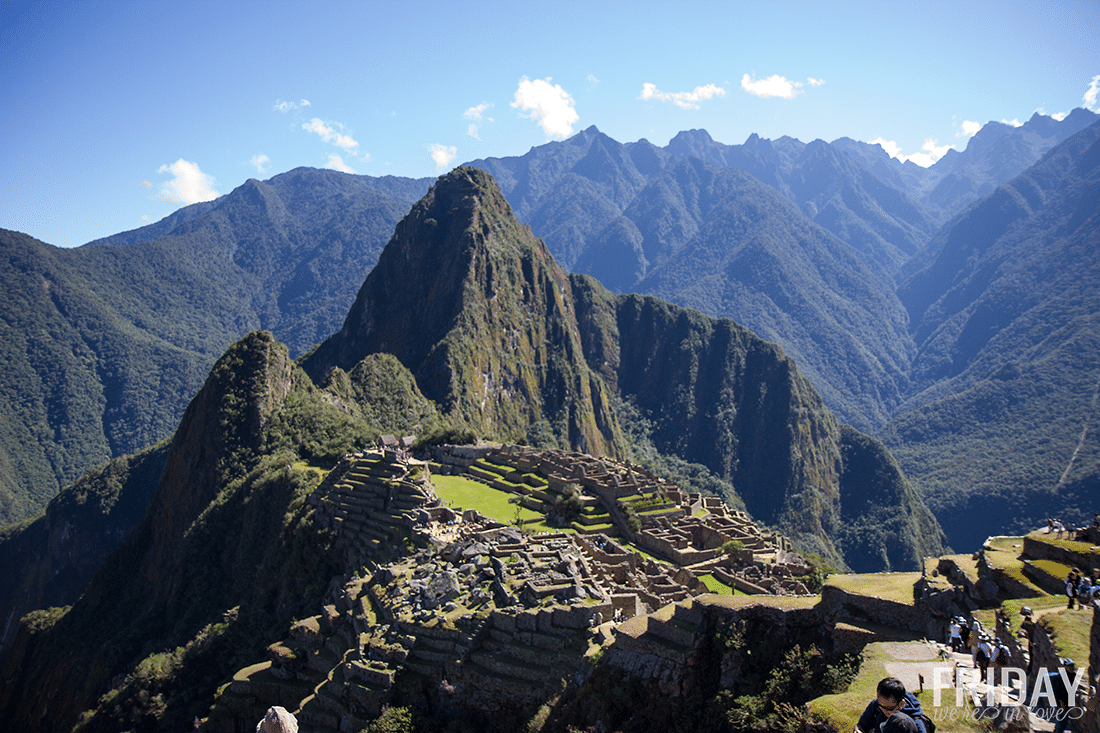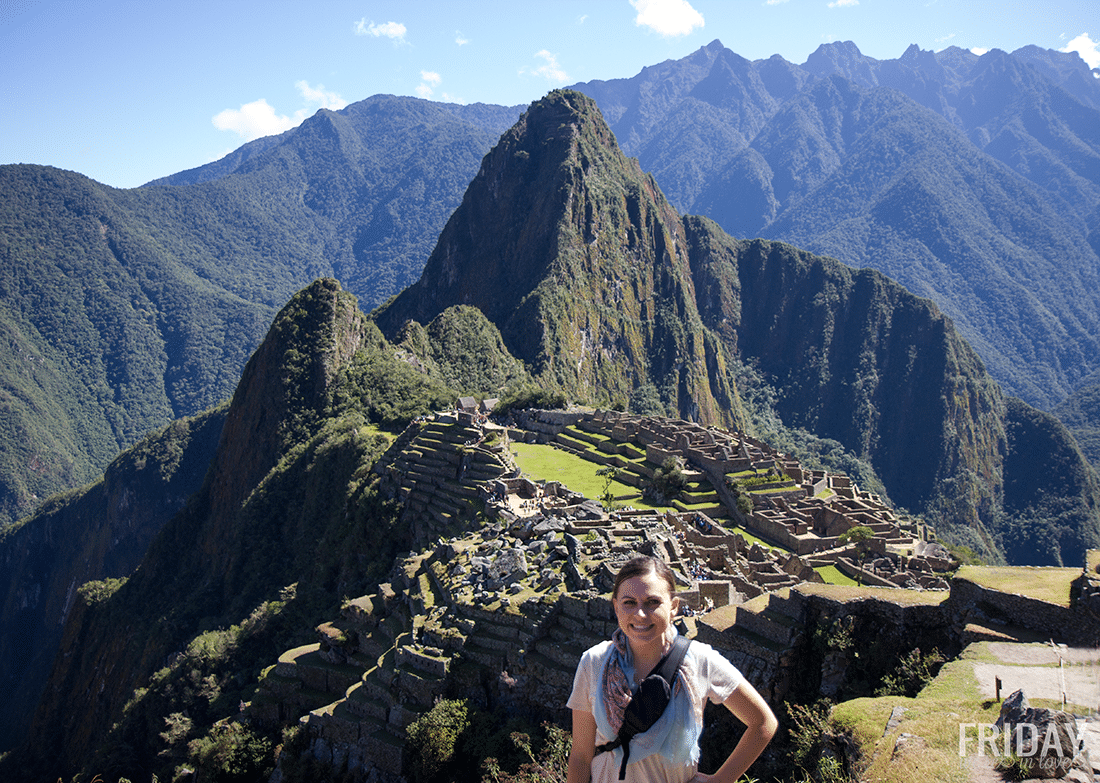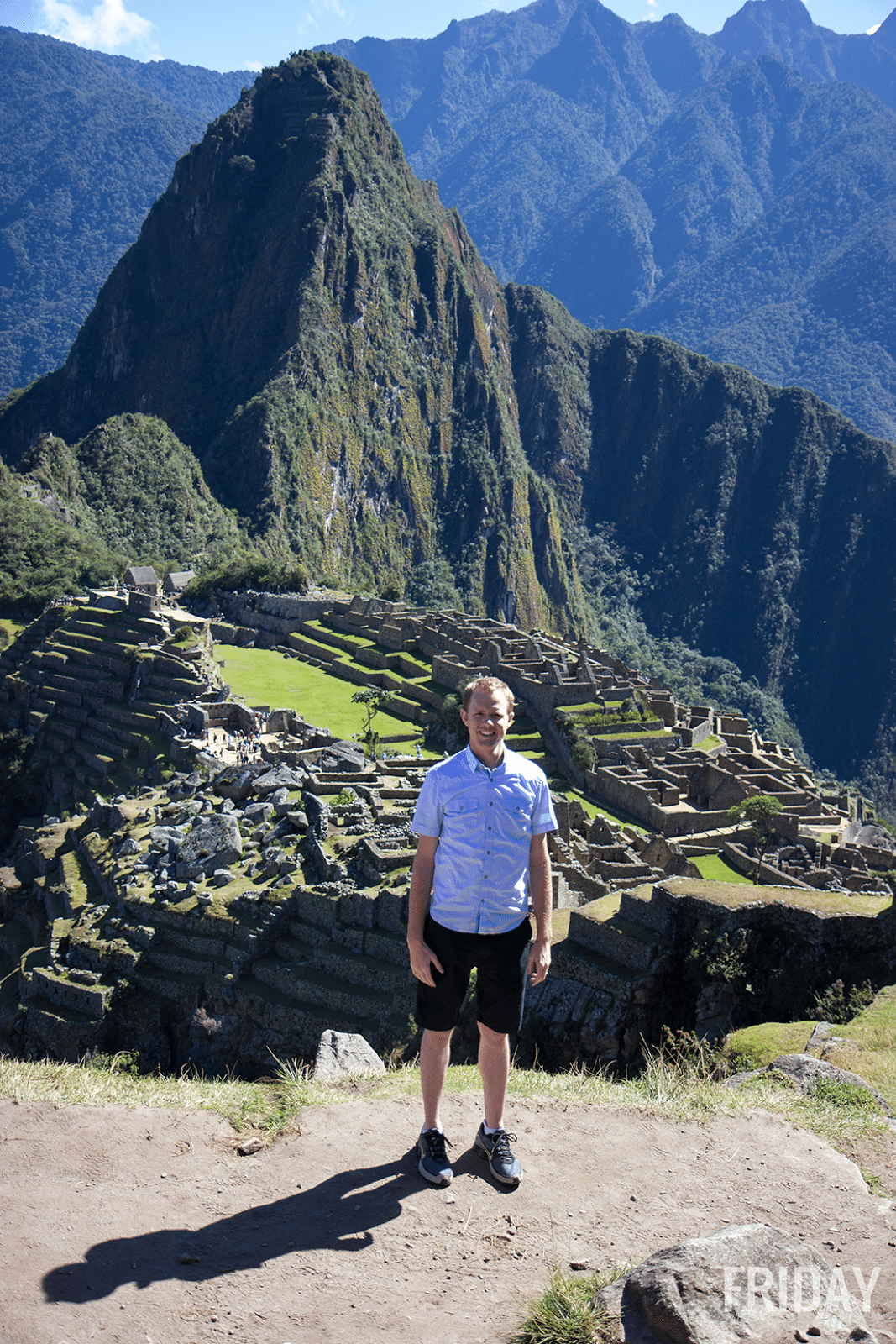 We're not the typical jumping picture types, but it was Machu Picchu for crying out loud!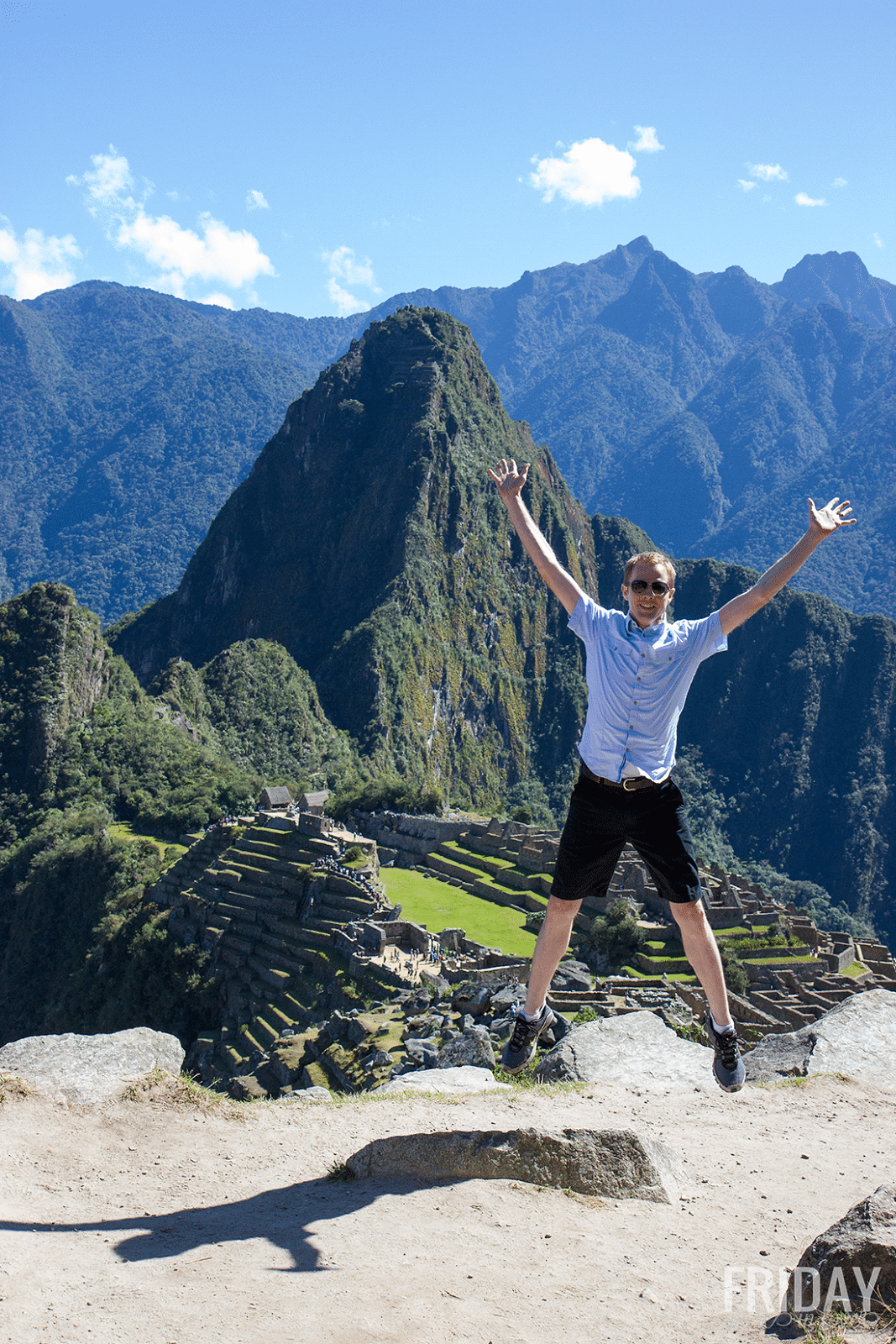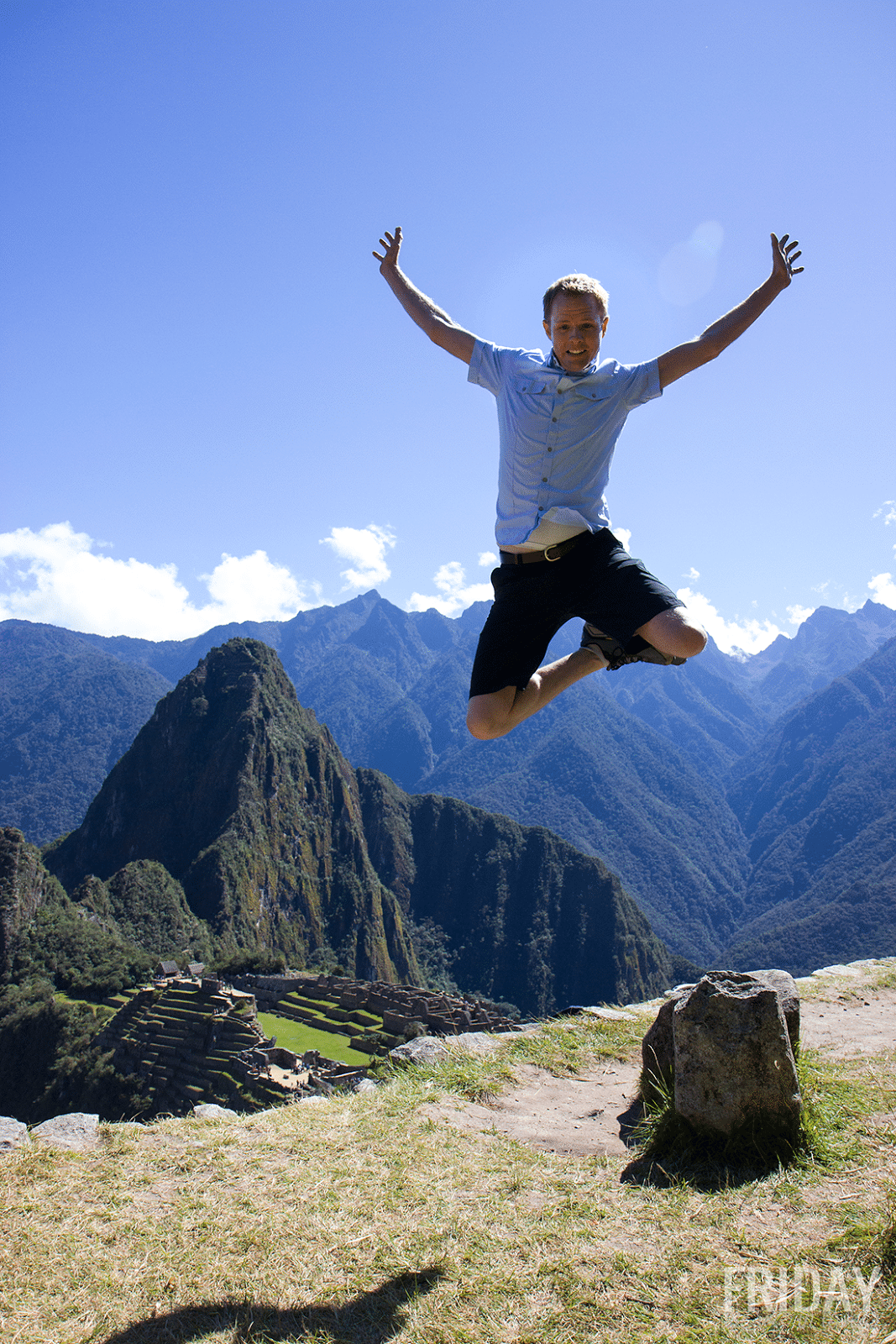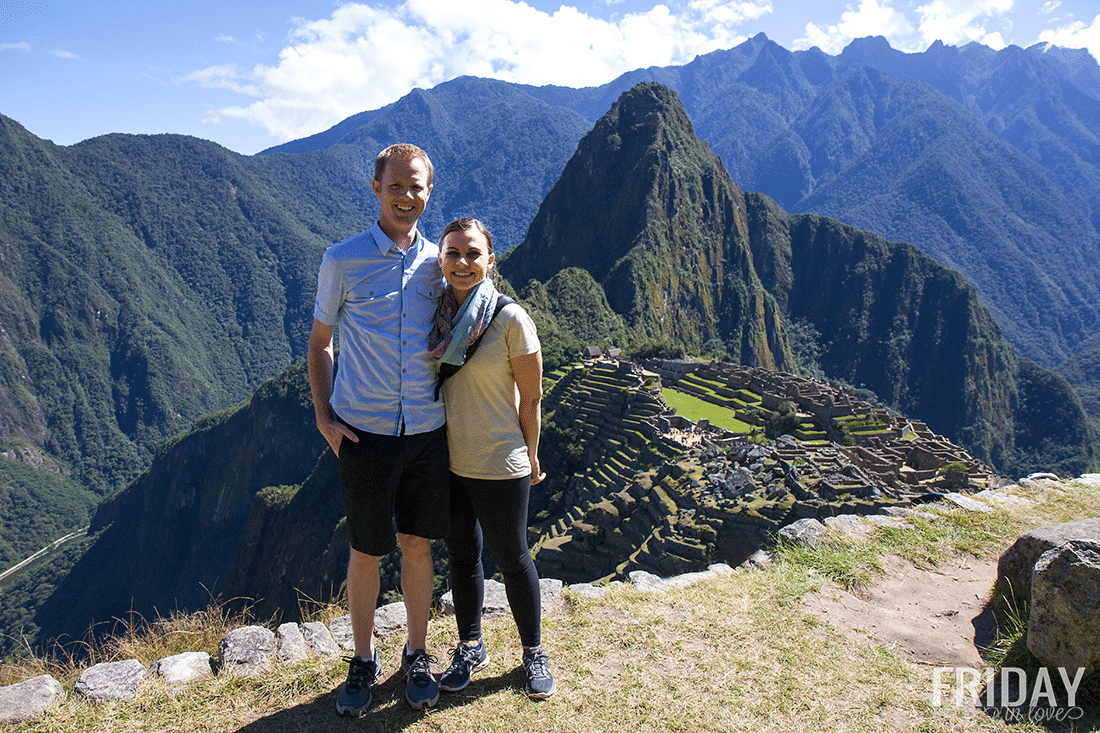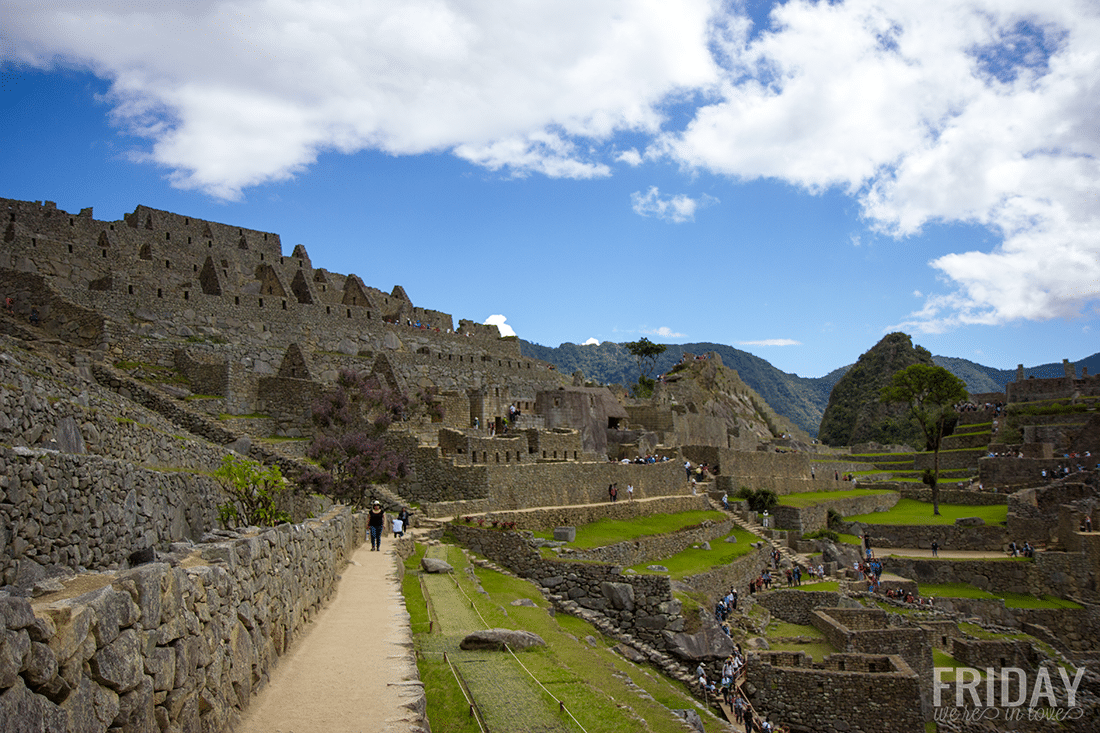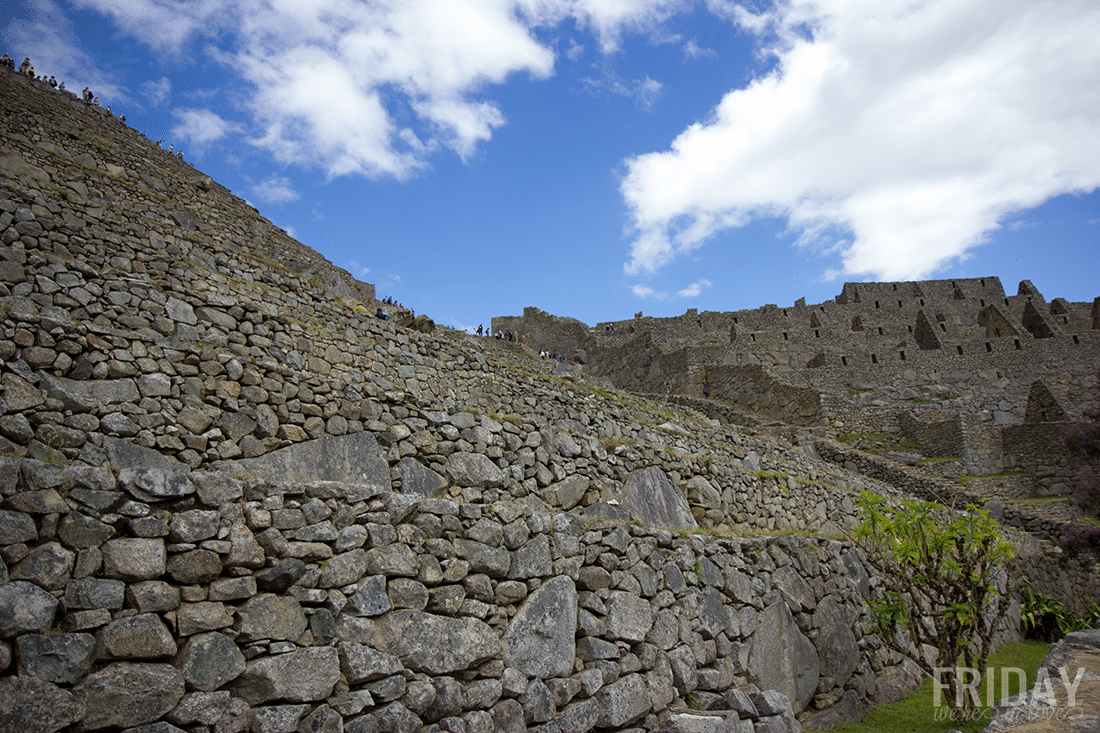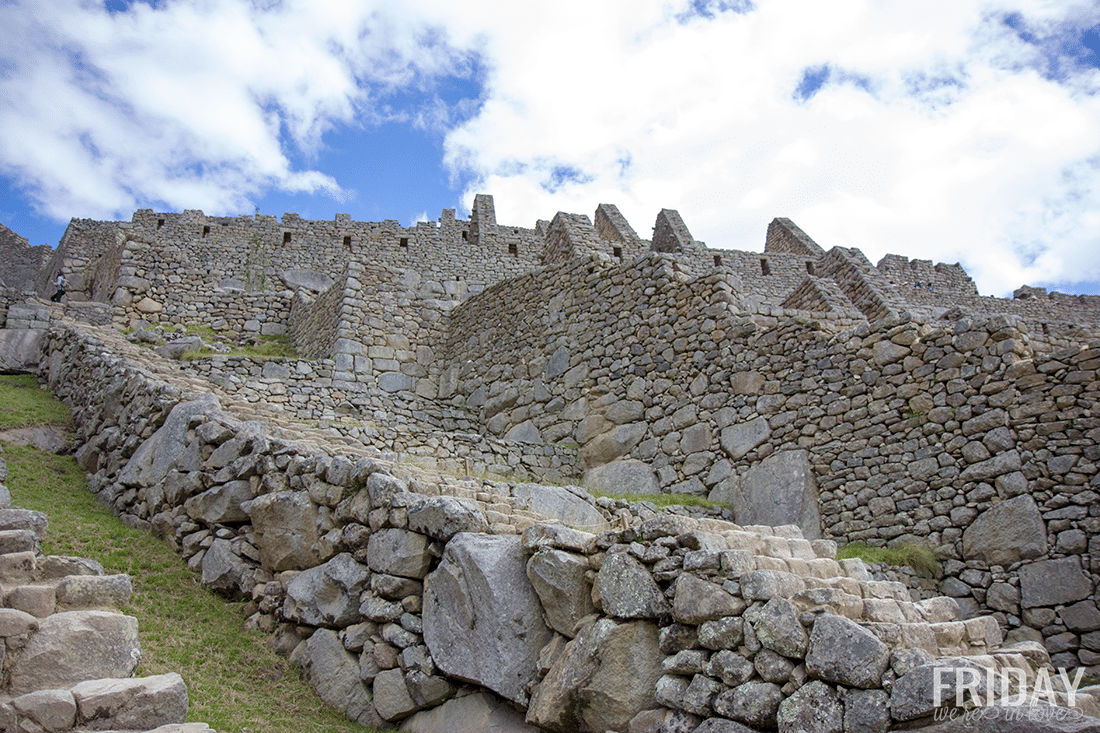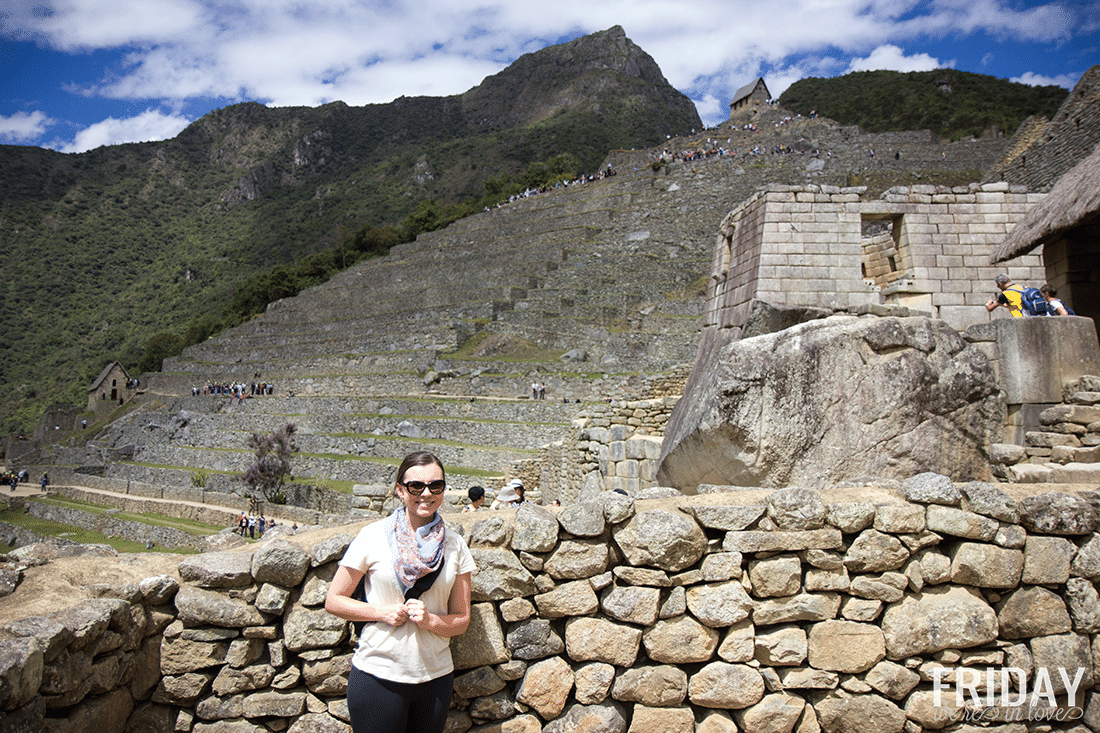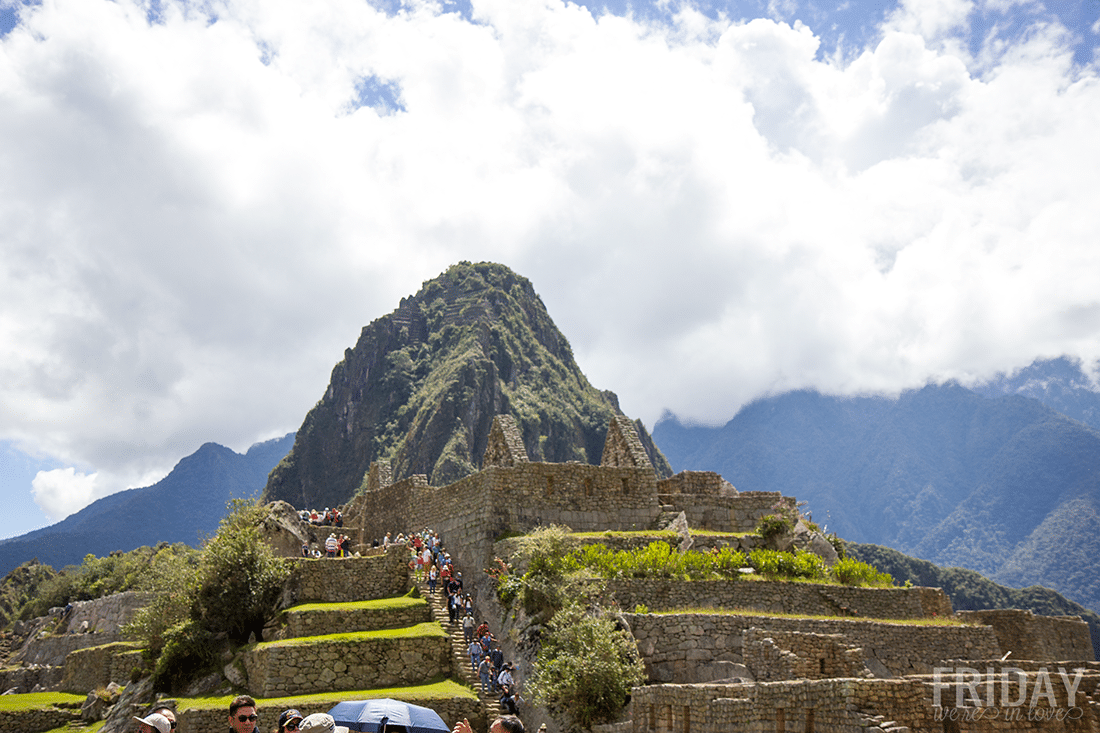 Seriously, this was carved out of existing rock and turned into a two-story home. Who just does that?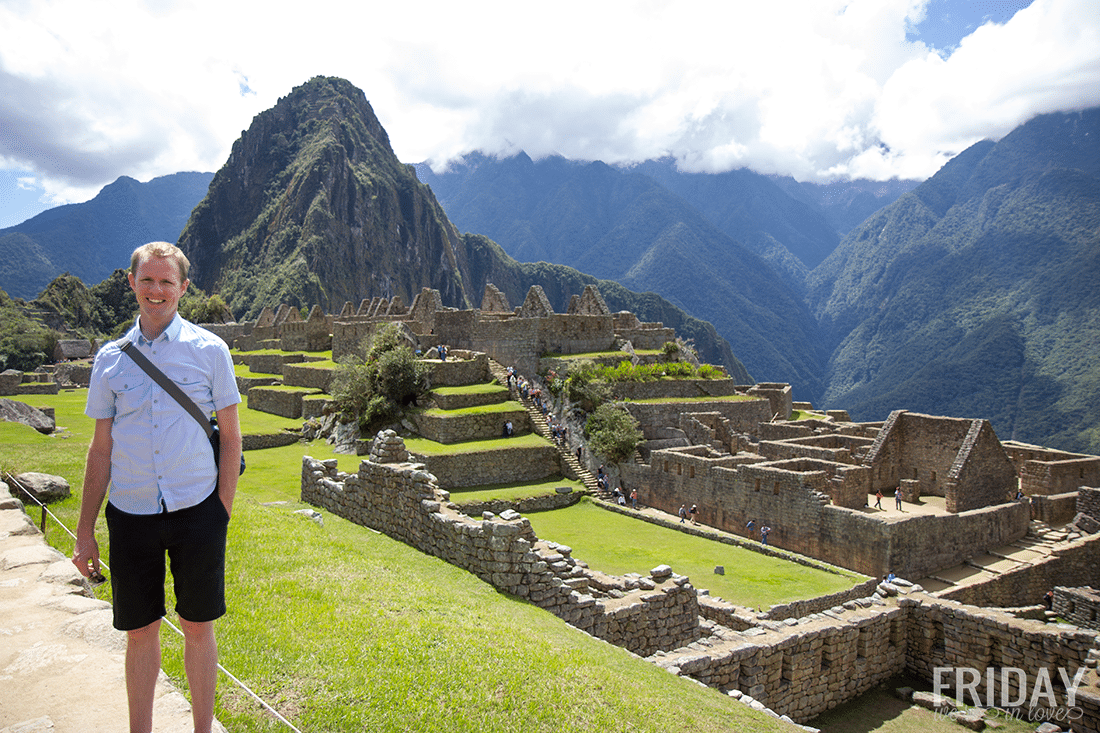 I'm happy to report I got my fear of heights out of my system at Pisac, and did pretty well with the steep drop-offs. The tiered agricultural gardens certainly helped. The breathtaking views did too!
This was a map of the area carved into stone. You can see Huayna Picchu on the left carved in the left side of the stone. Can you even imagine what modern engineering marvels we could have today if they weren't conquered and forced to assimilate to Spanish culture?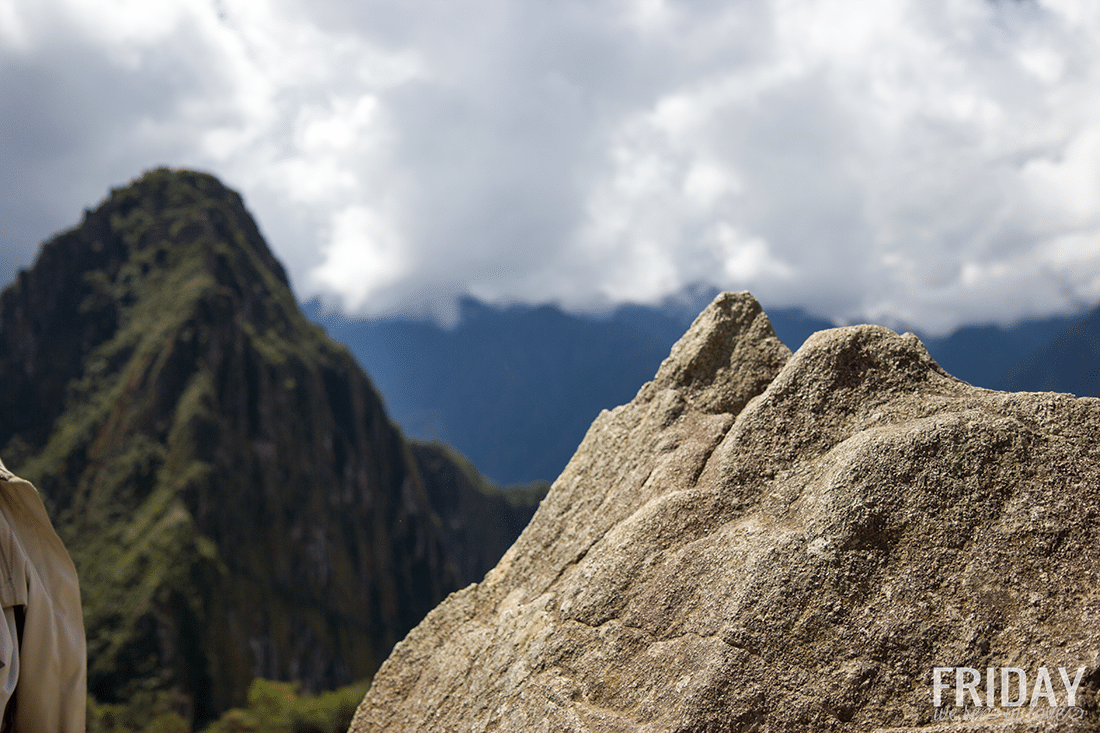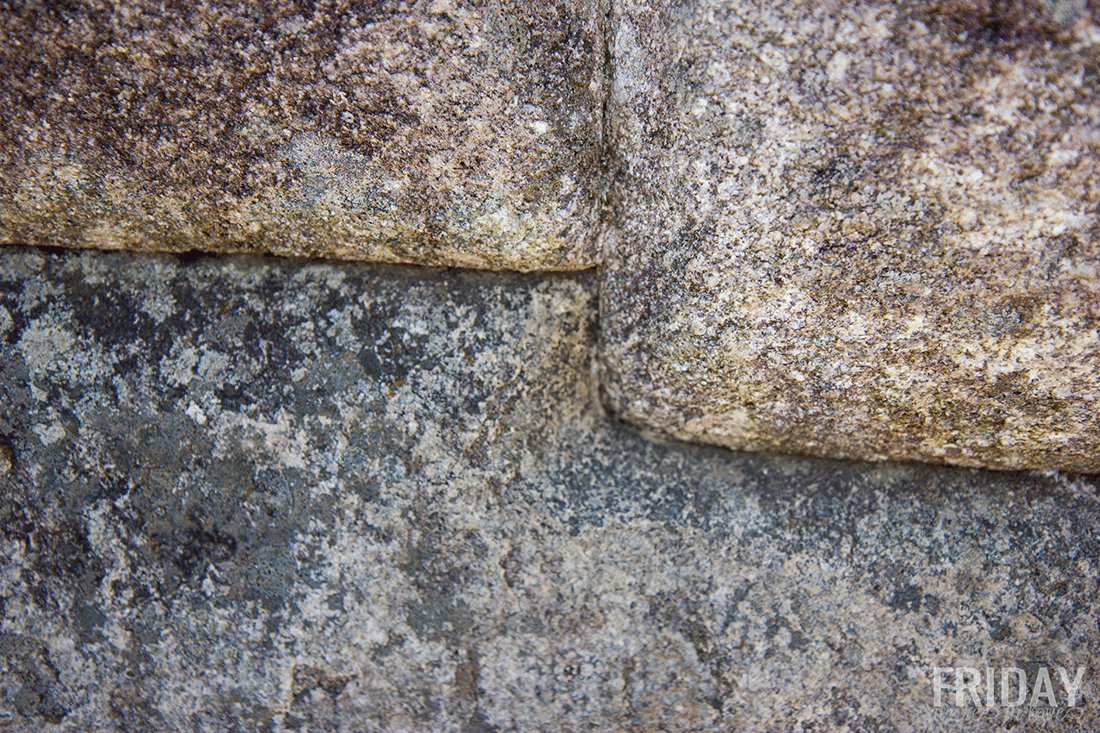 My favorite engineer was as giddy as could be inspecting all the elements and learning about hypothesizes of how things were made.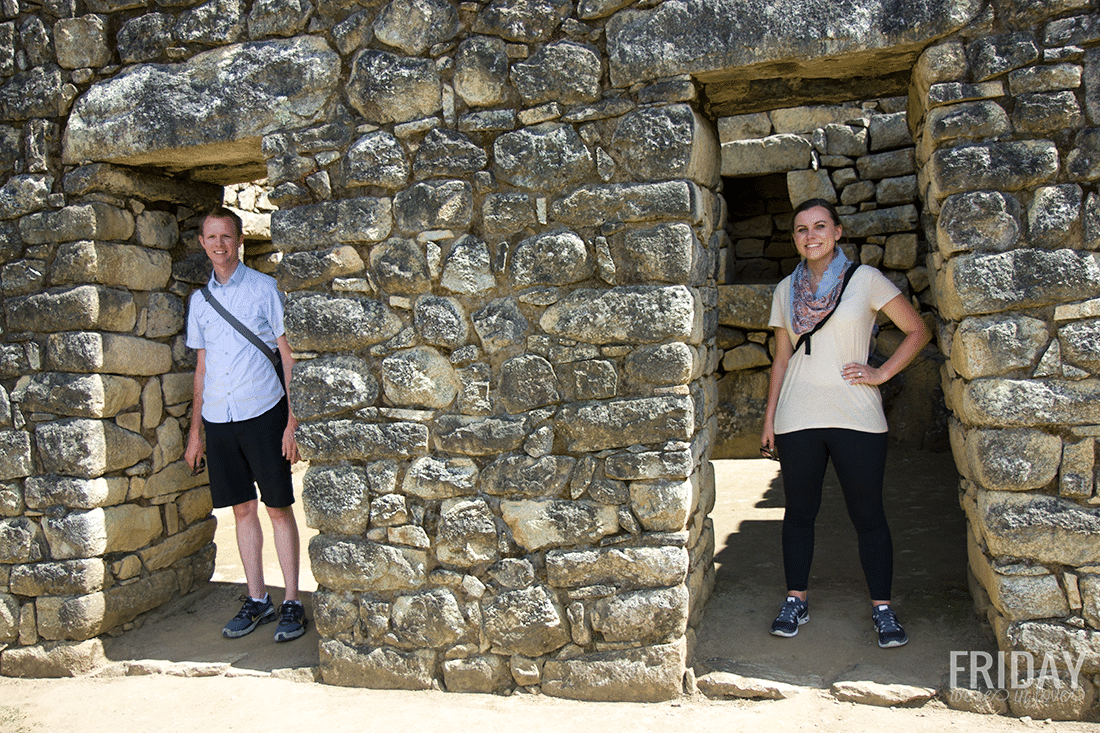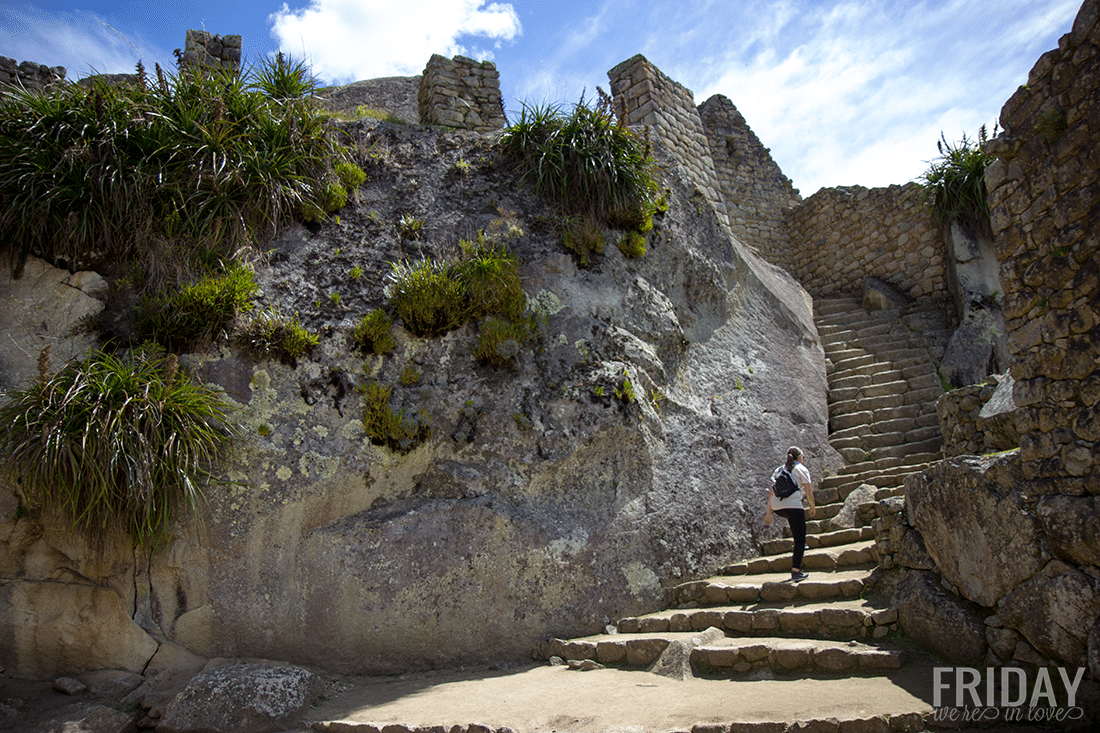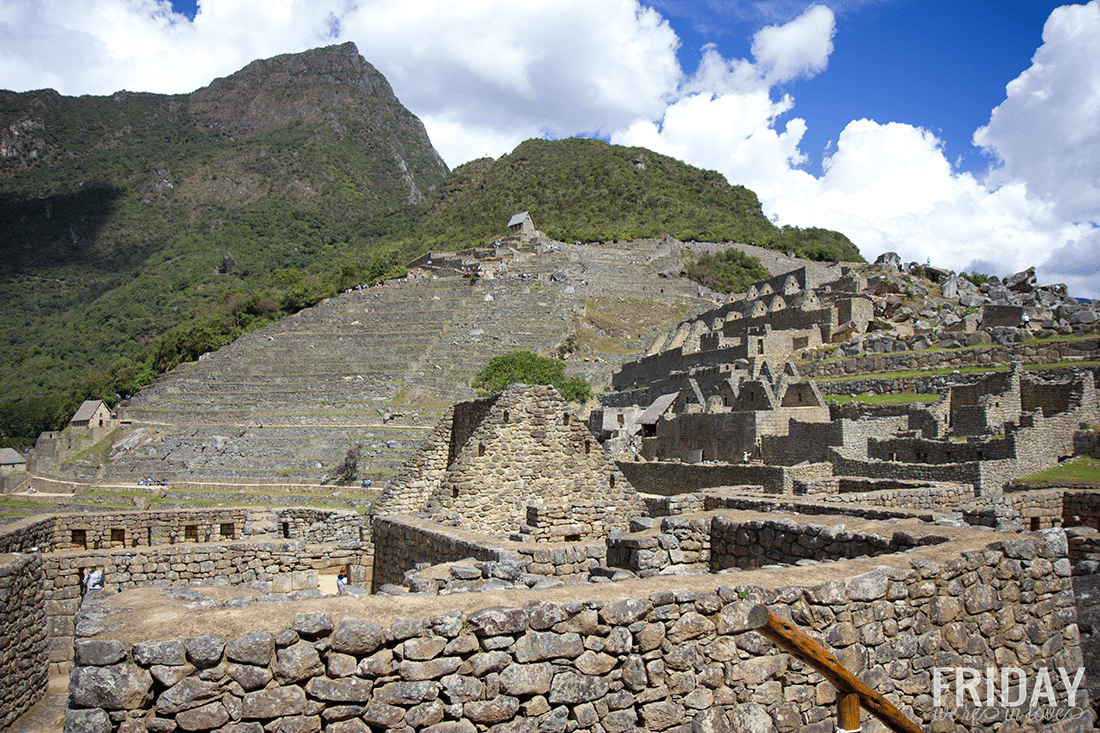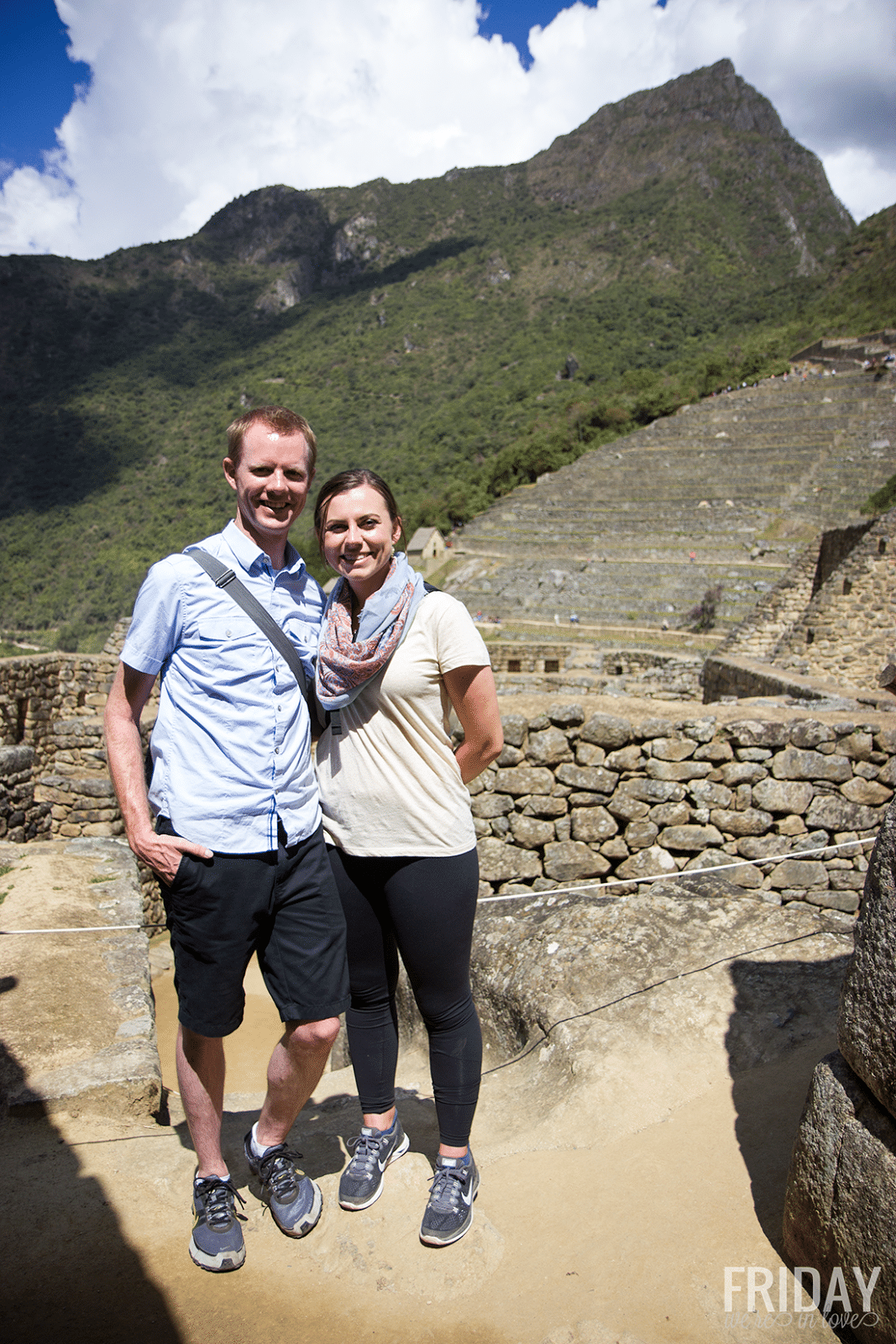 Machu Picchu has its own passport stamp- one we made sure to get as our souvenir on the way out, and one we put on the first page, as a wonder we don't ever want to forget.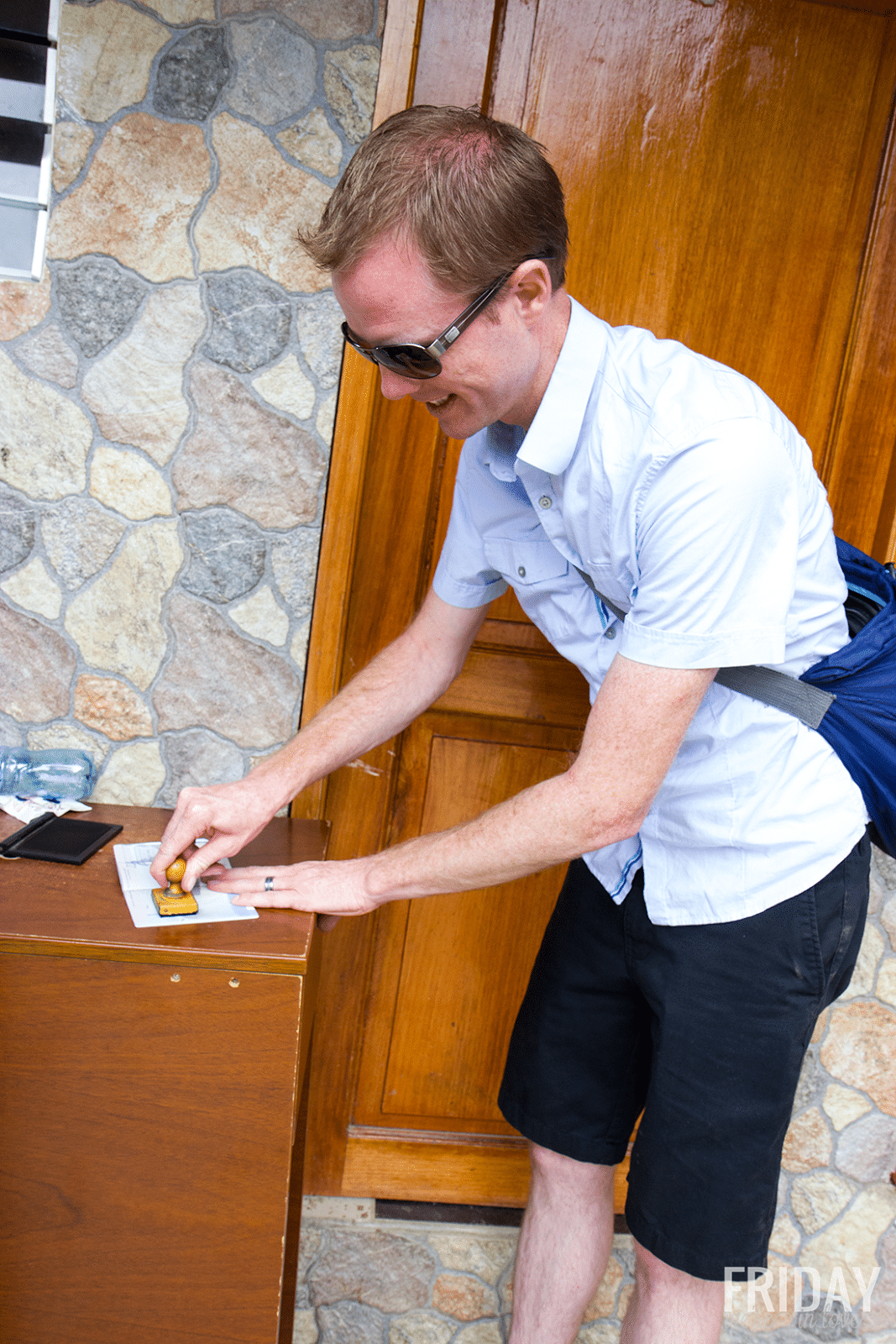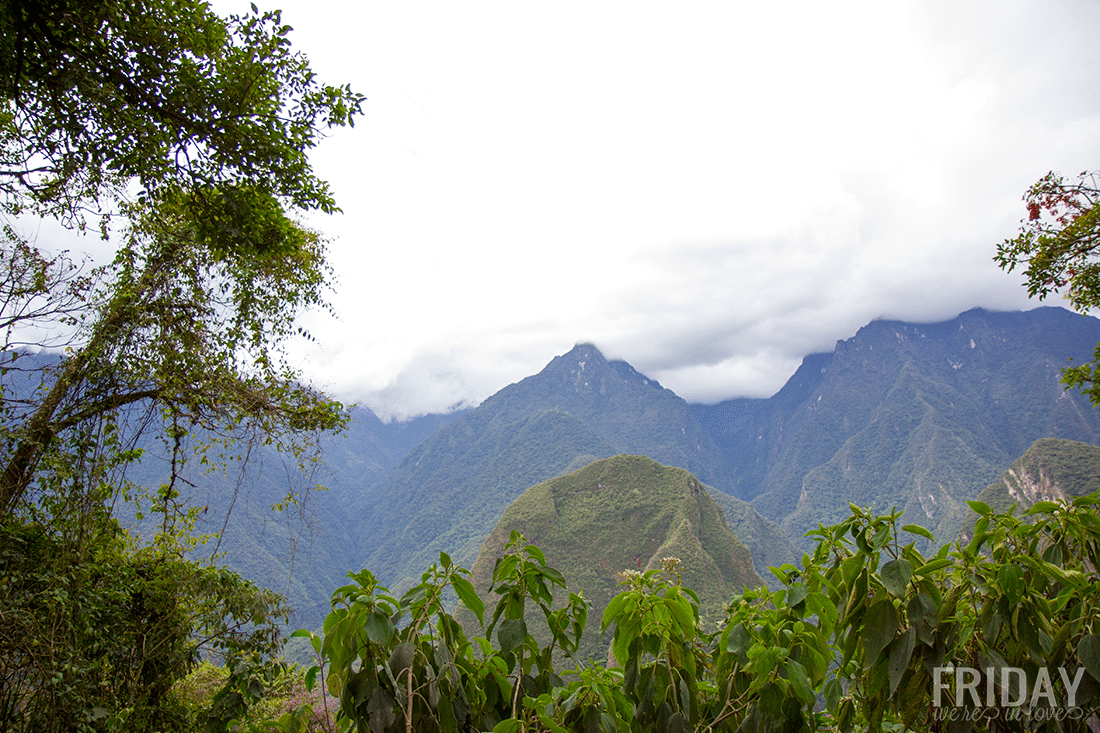 Get 365 Date Ideas!
We want to help you have the best date nights ever! Grab this FREE printable with 365 date ideas, a date for every day of the year so you never run out of ideas!