So hopefully not too many people noticed I missed last Sunday's post. We've had a crazy couple weeks with the holidays, and non-stop fun! Please excuse the absence, and enjoy this mammoth post that is more than two for one!
When your place of employment informs you they'll be chartering a bus and getting group discount tickets to Disneyland, it's a good time to say "I'm in, oh and so is my husband!"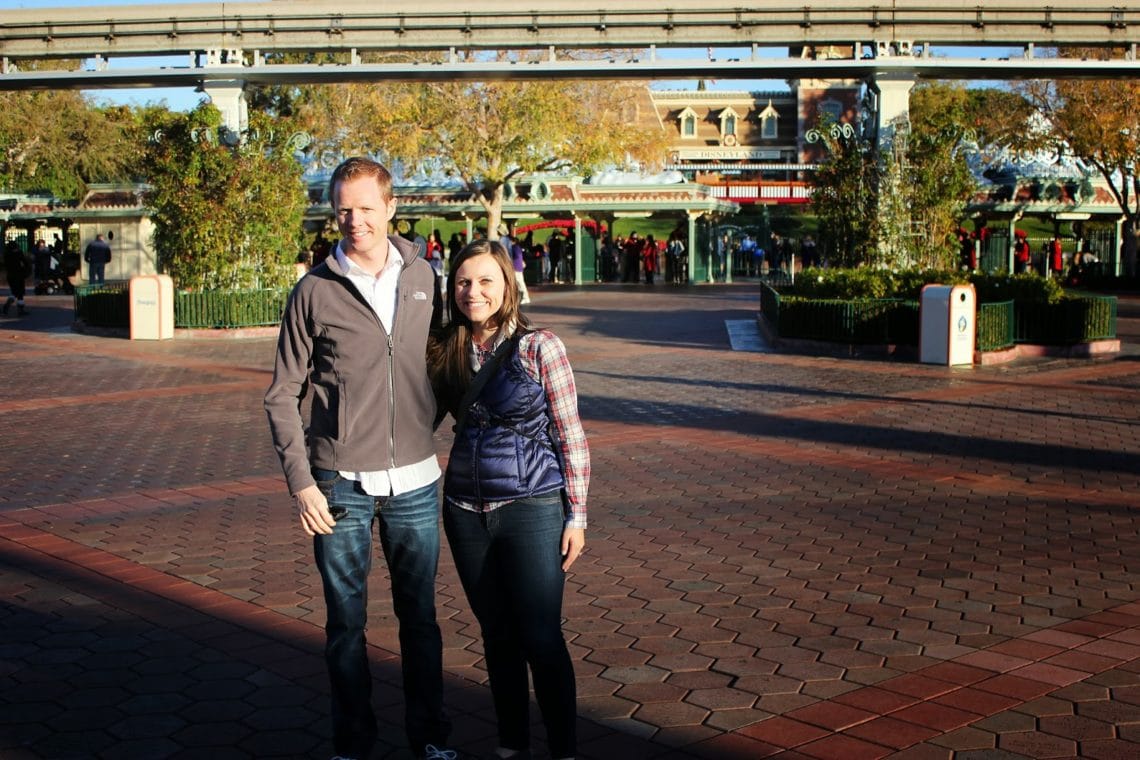 Riding a bus for 6 hours in the middle of the night each way is no sweat when you're with these awesome people!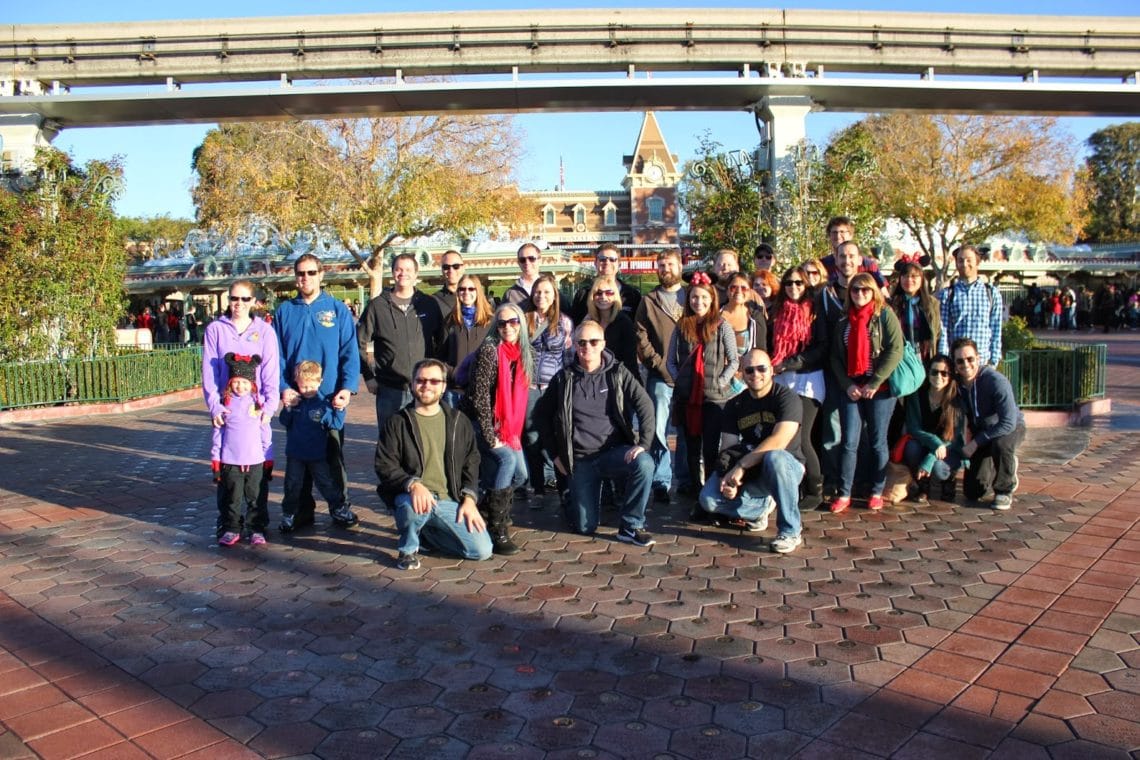 We decided to start in CA Adventure, we tried to ace out the big Cars line, but the ride was shut down in the morning. No worries, we enjoyed CA Screamin', Toy Story, and Tower of Terror in no time!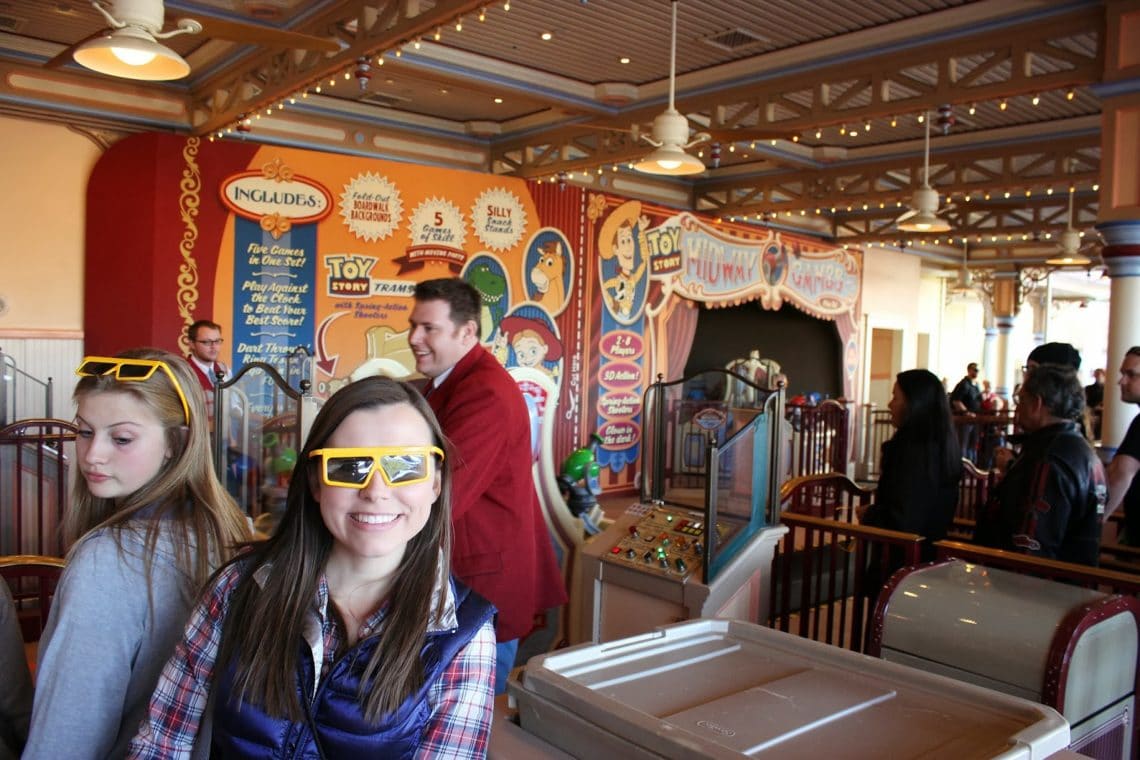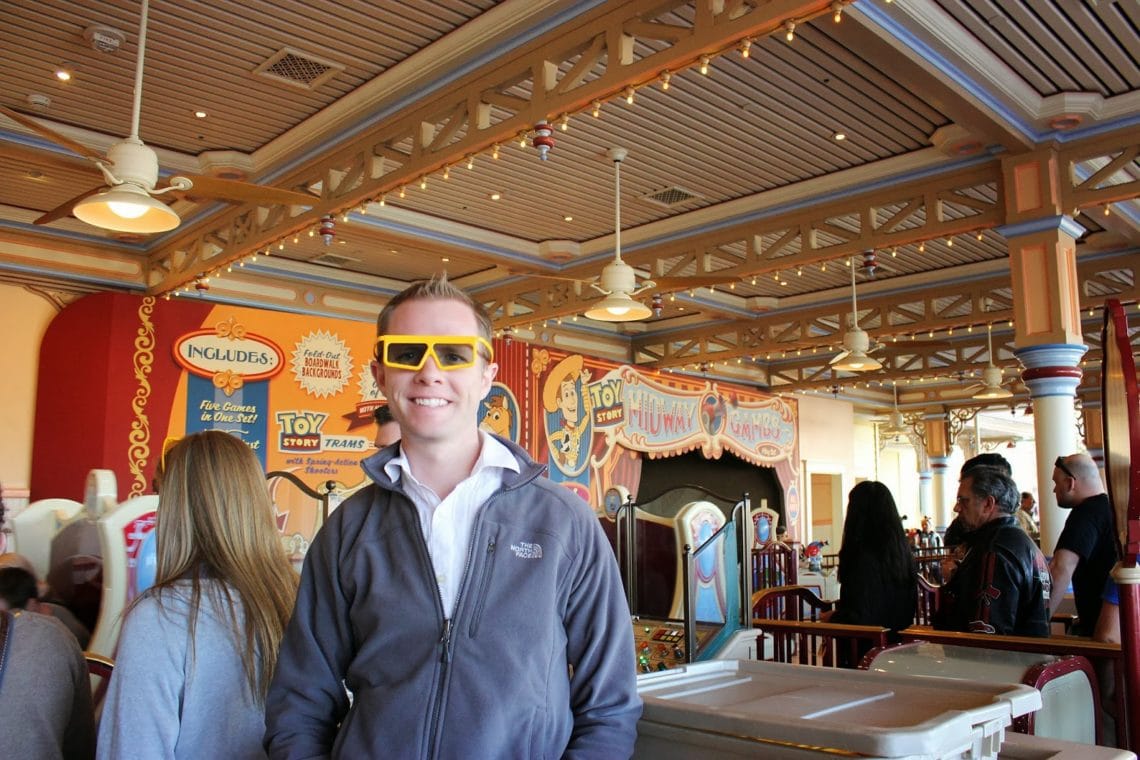 We also snagged a few character pics here just before running over the Cars to see if it had opened.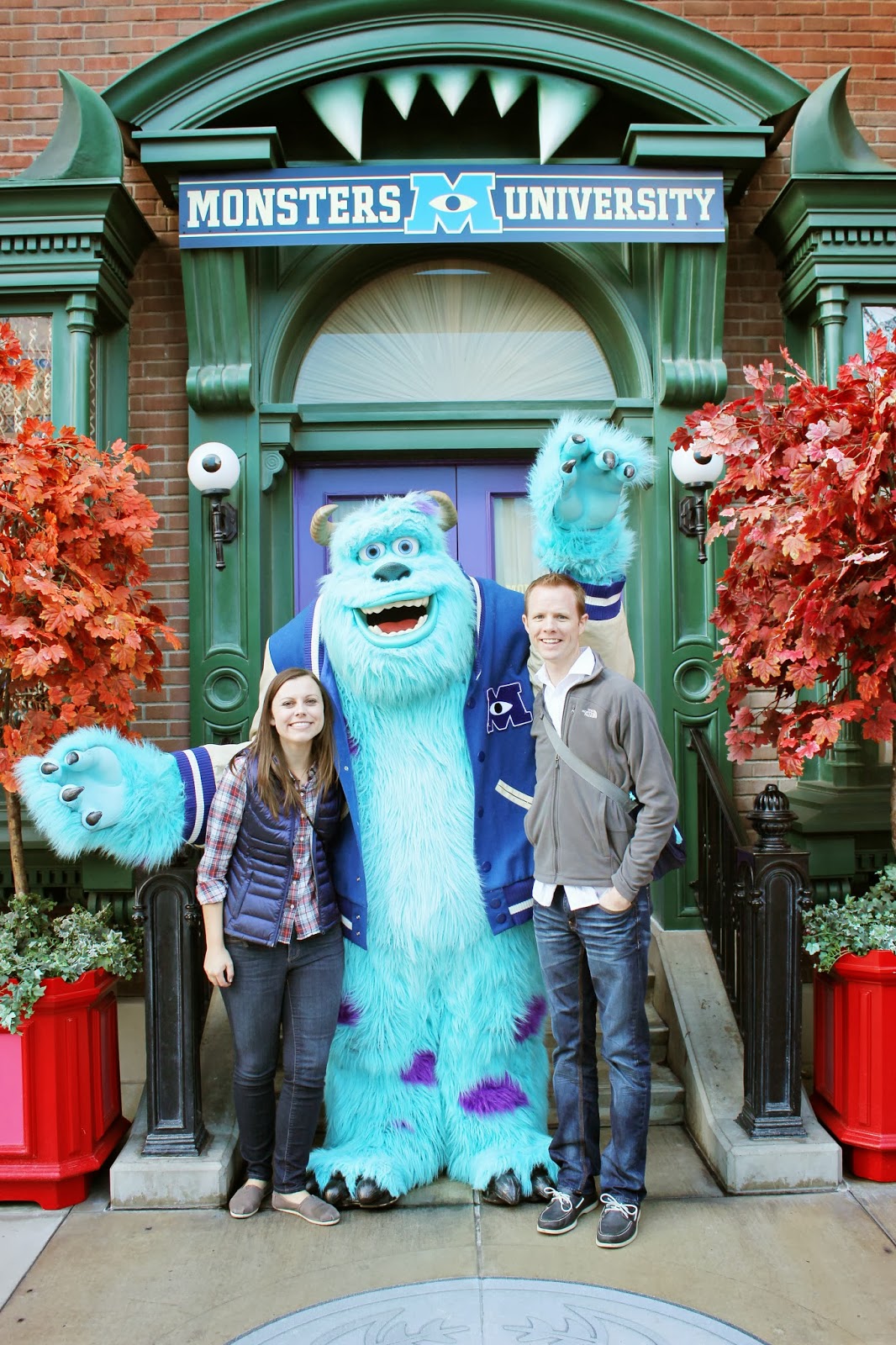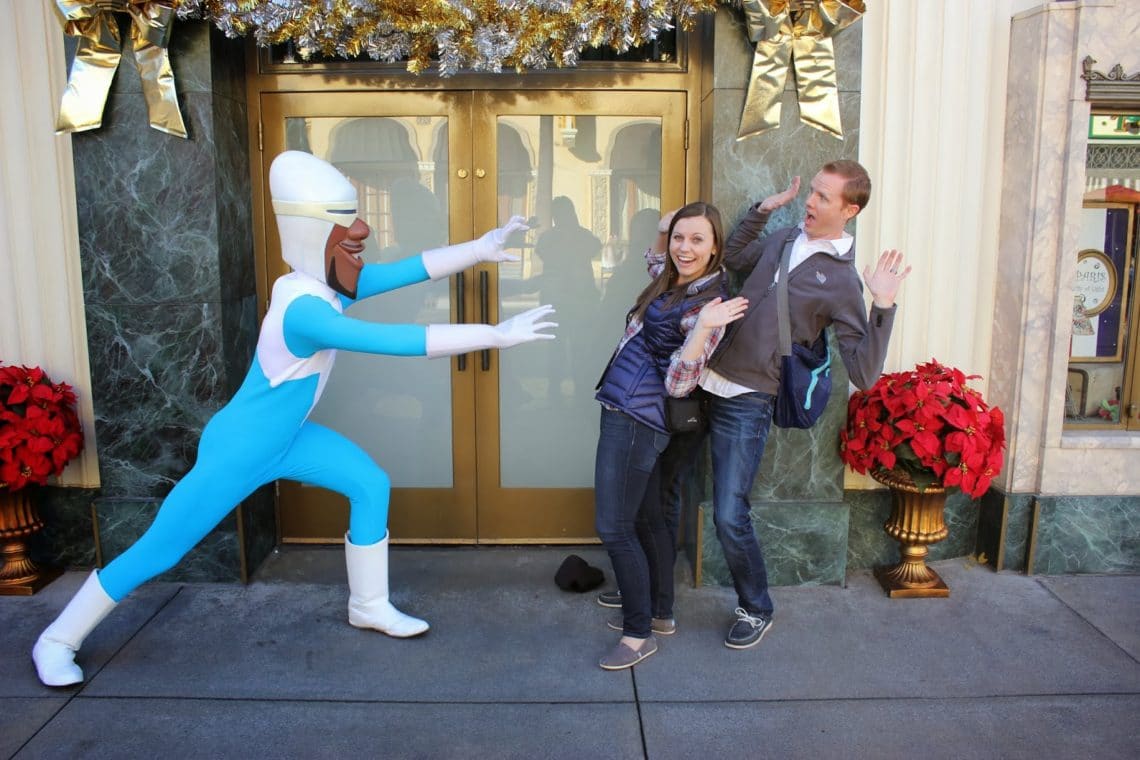 Luckily it had, and we only waited 40 minutes to ride it instead of 2.5 hours! Winning!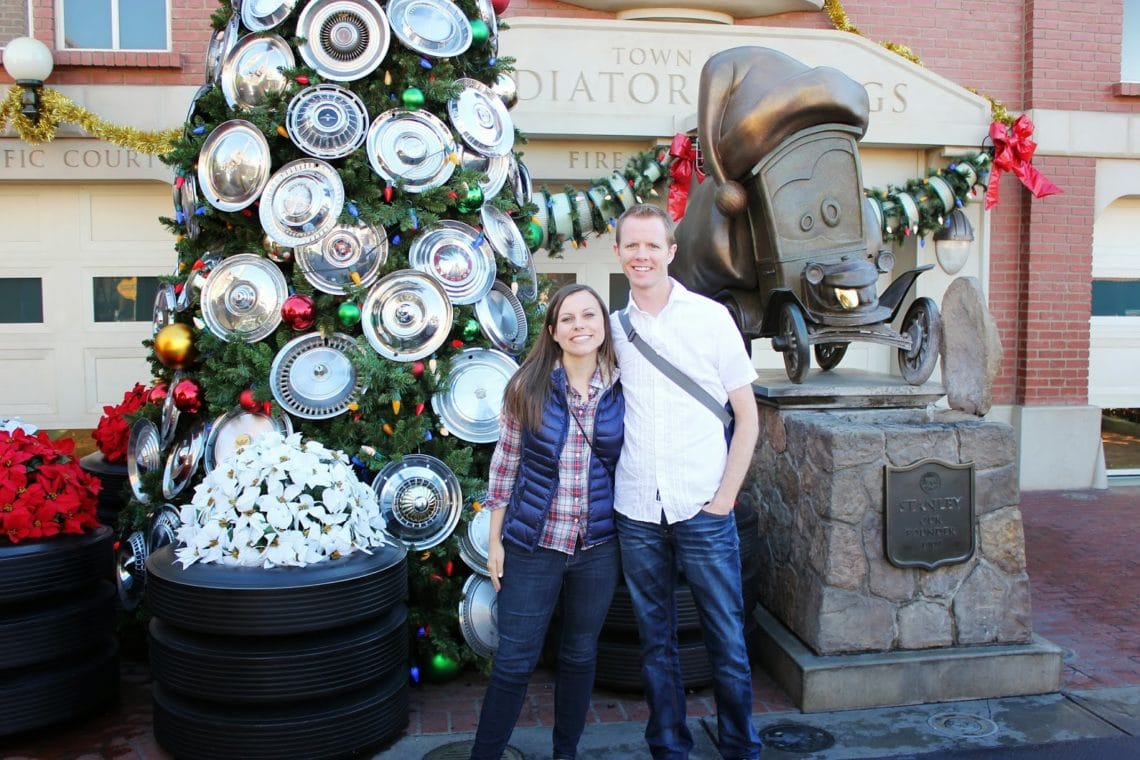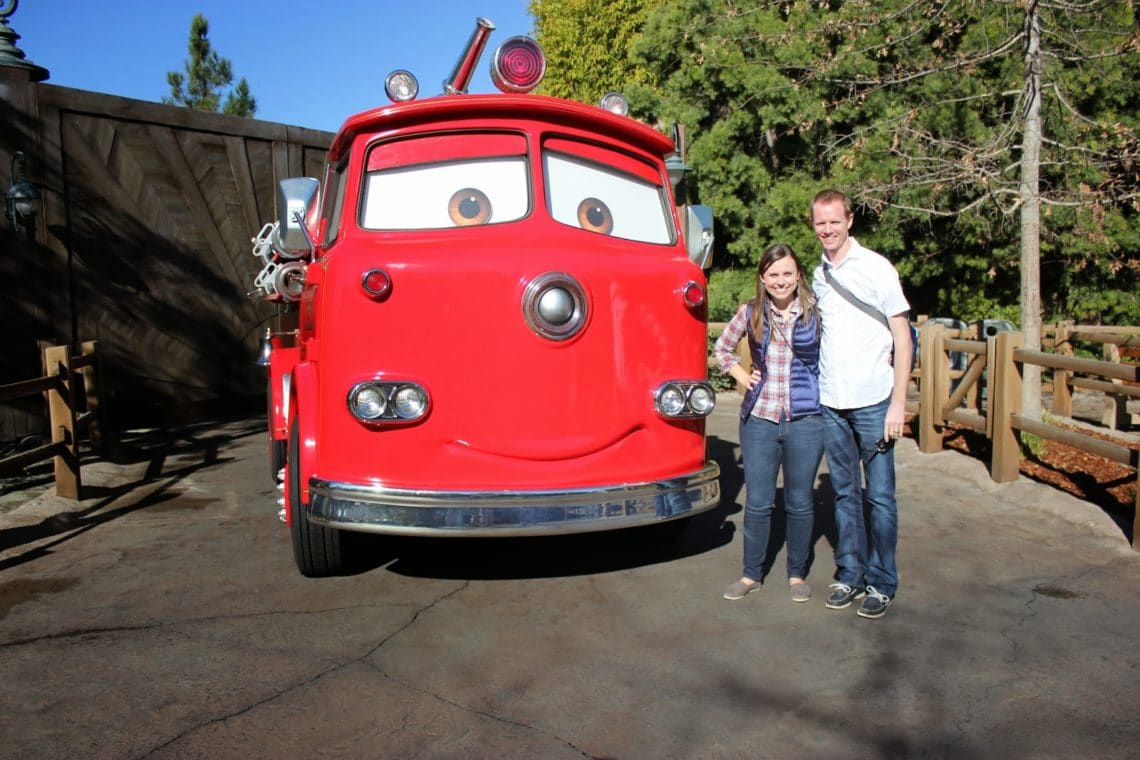 We also got stuck on it during or first ride, so we got to go again. They offered a 3rd, but we had Disneyland and Christmas decor to enjoy, so we left and walked over to Disneyland. We enjoyed all things Christmas along our way!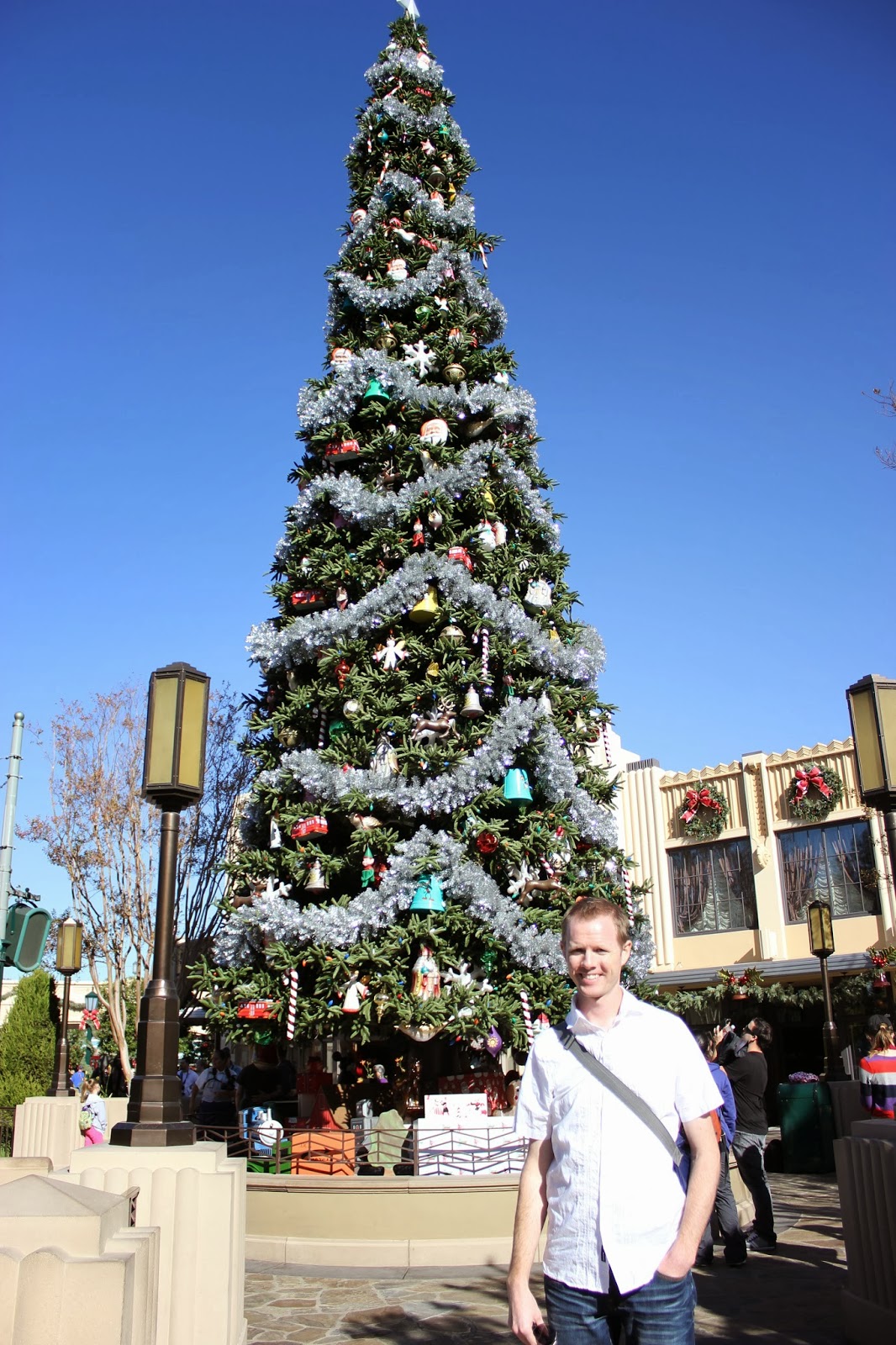 I'm fulling admitting we ditch Small World most the time, but we heard it was a must around the holidays. I think it was our favorite stop in Disneyland, and it definitely felt like Christmas with all the changes and lights!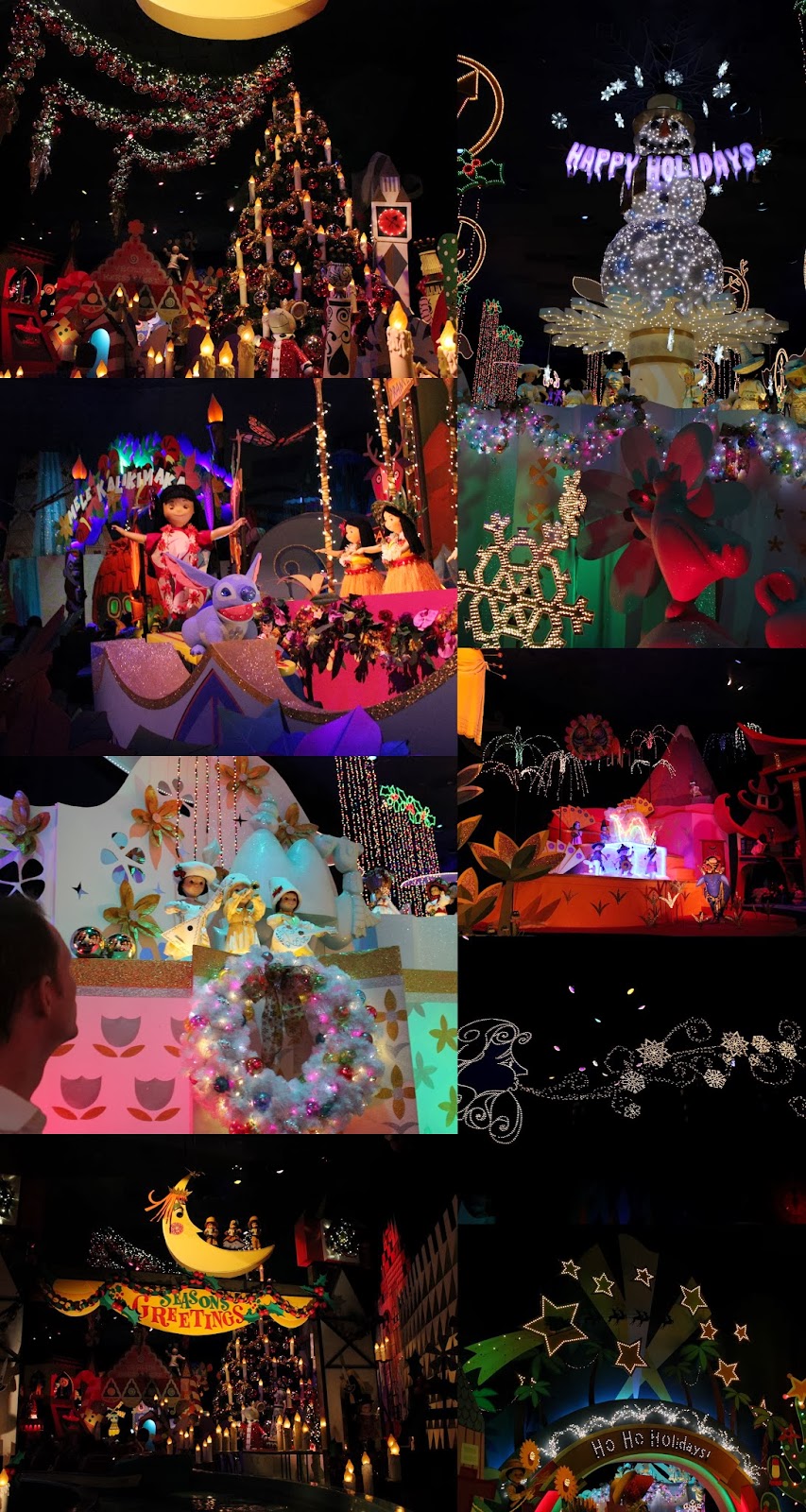 As it got darker it got more and more magical!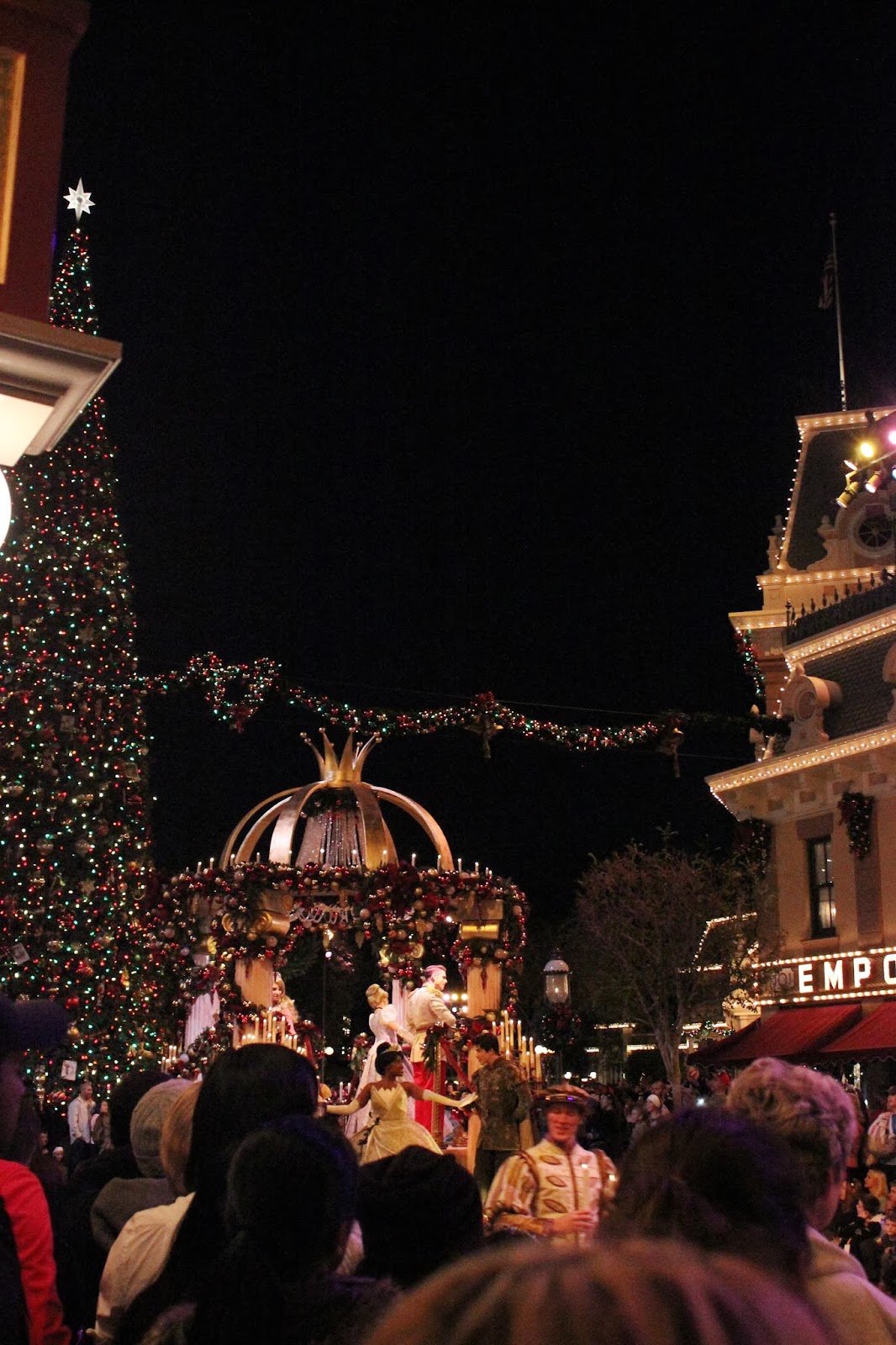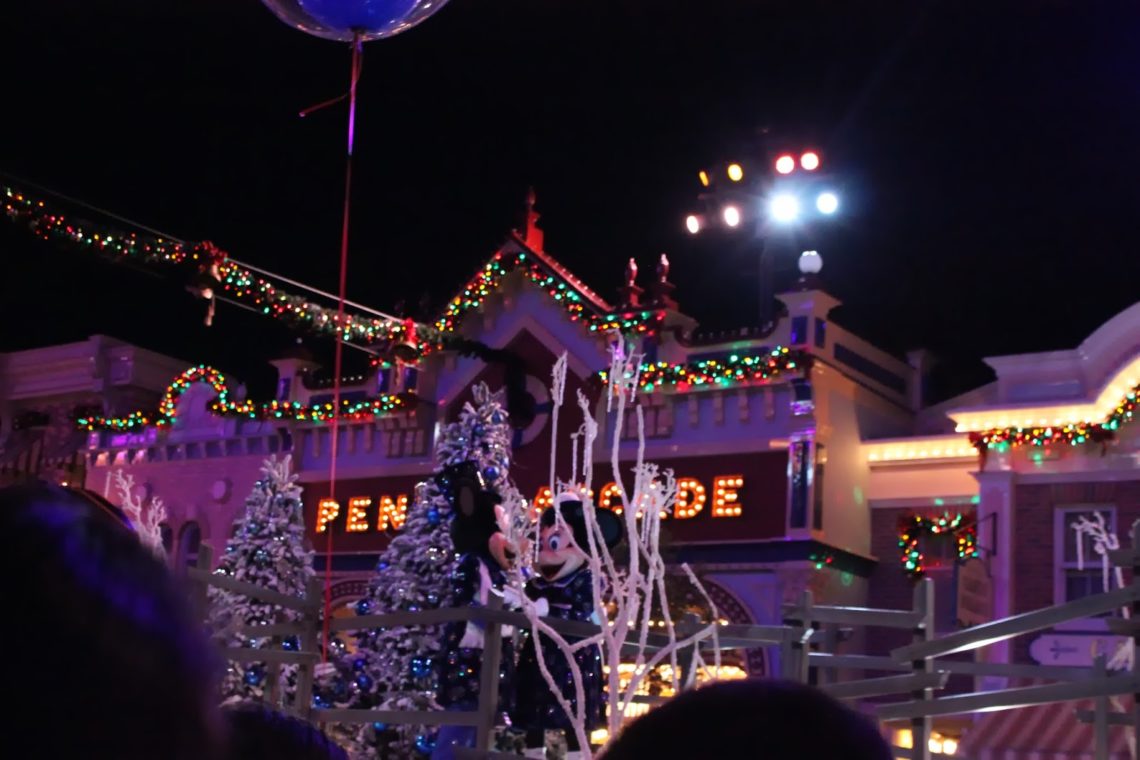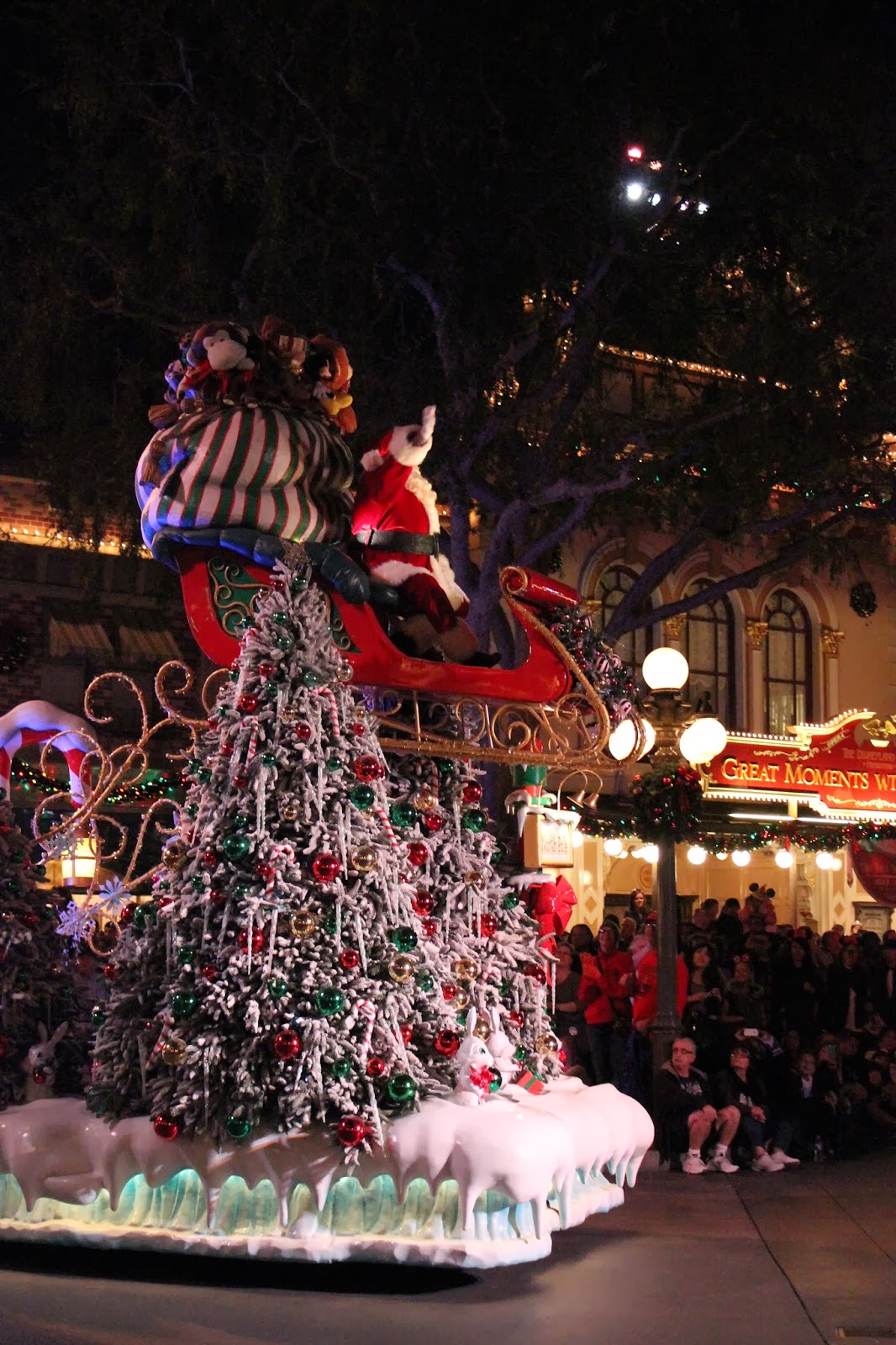 To our sad dismay, the fireworks were cancelled due to winds that night. We consoled ourselves by heading back to CA Adventure and jumping on our favorite ride one last time!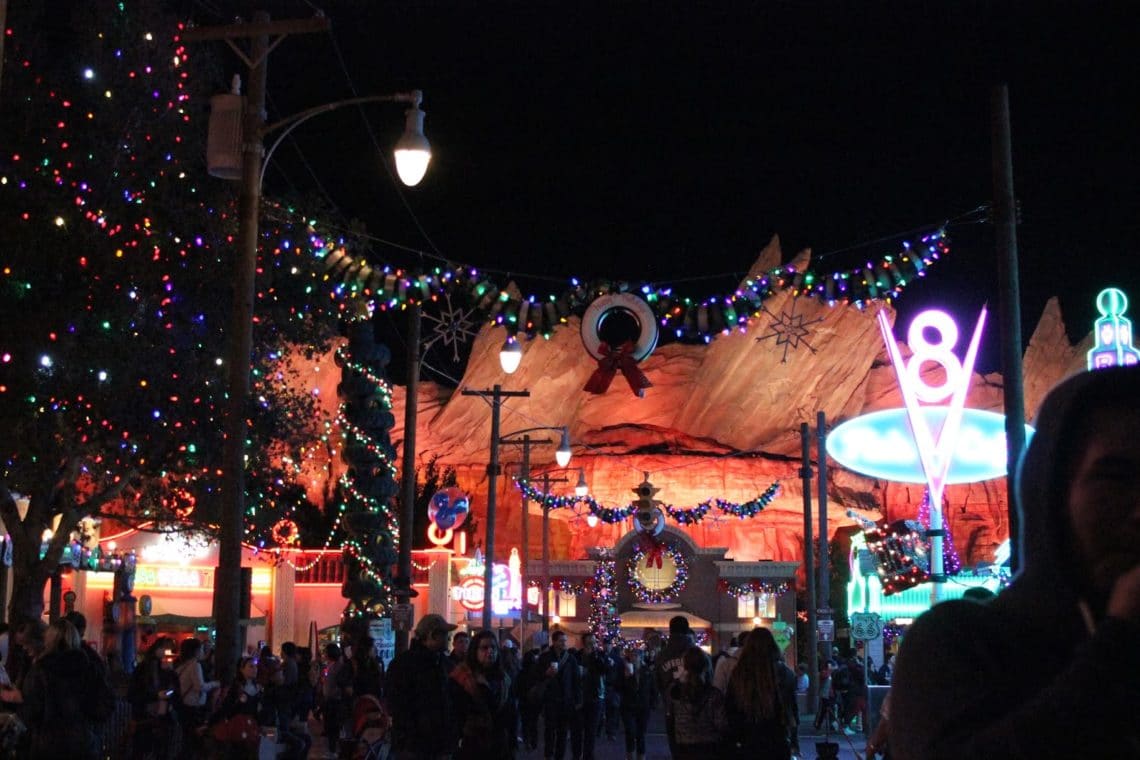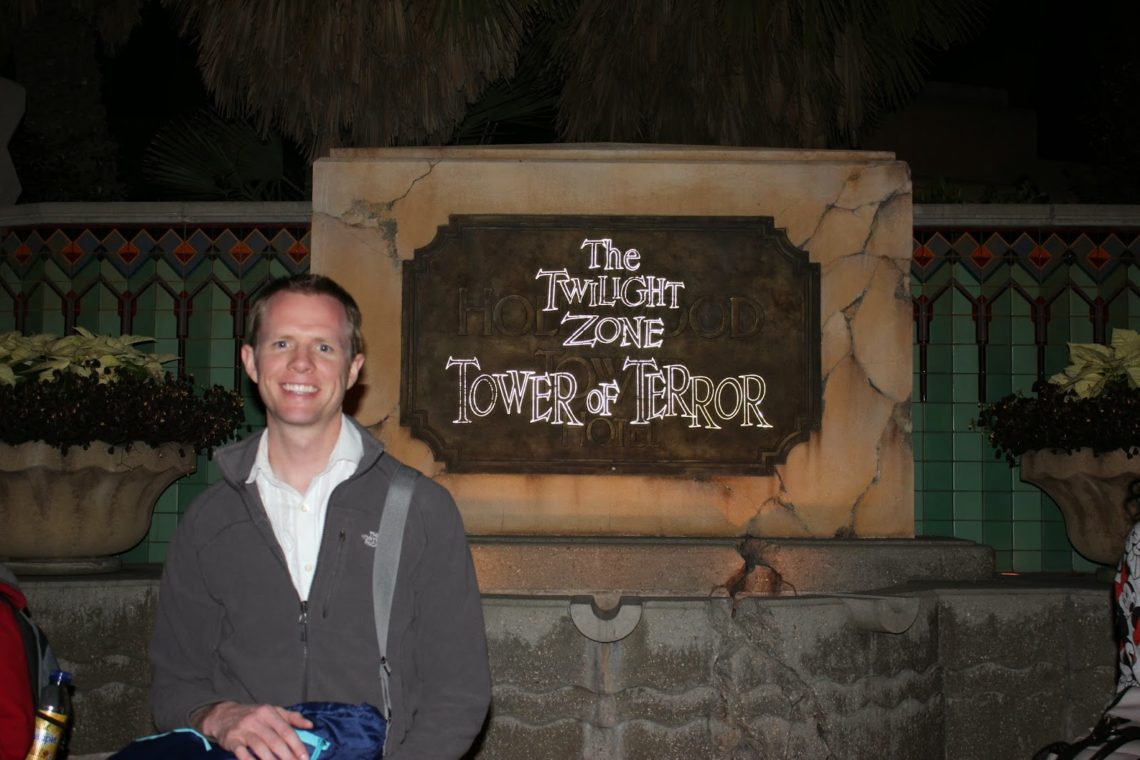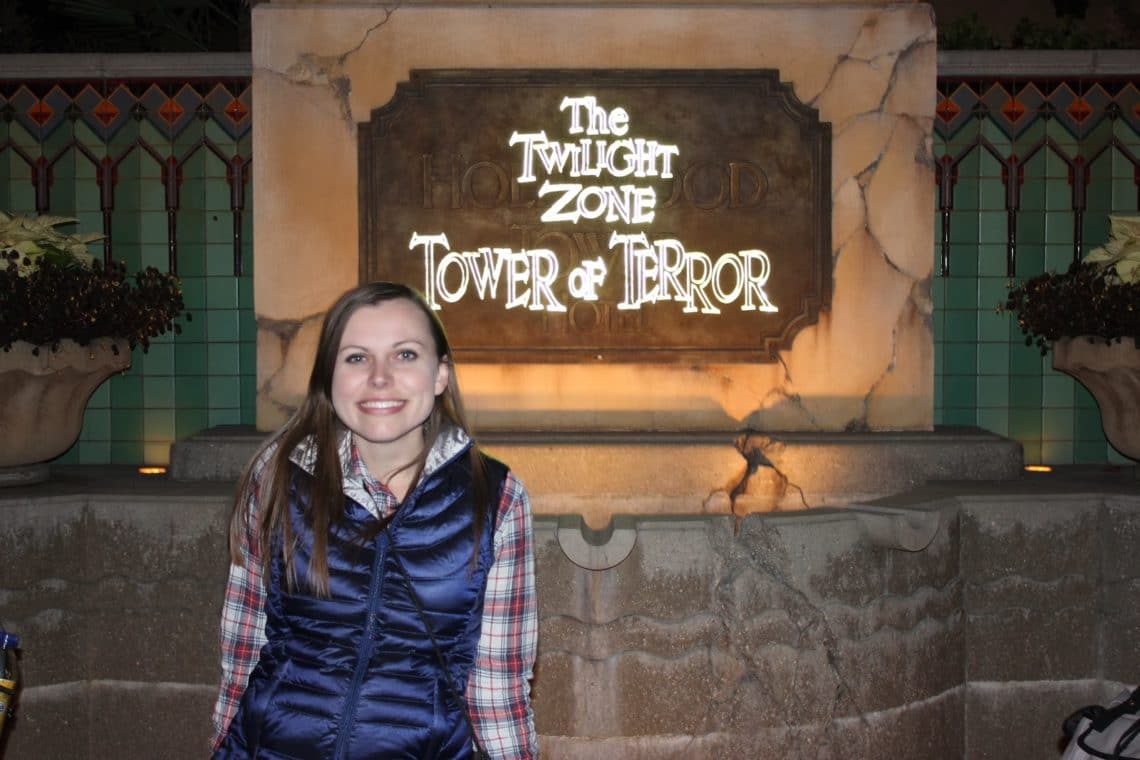 I seriously could ride Tower of Terror all day and feel like I got my money's worth! 
Luckily World of Color happened- and oh to Christmas music it was just amazing!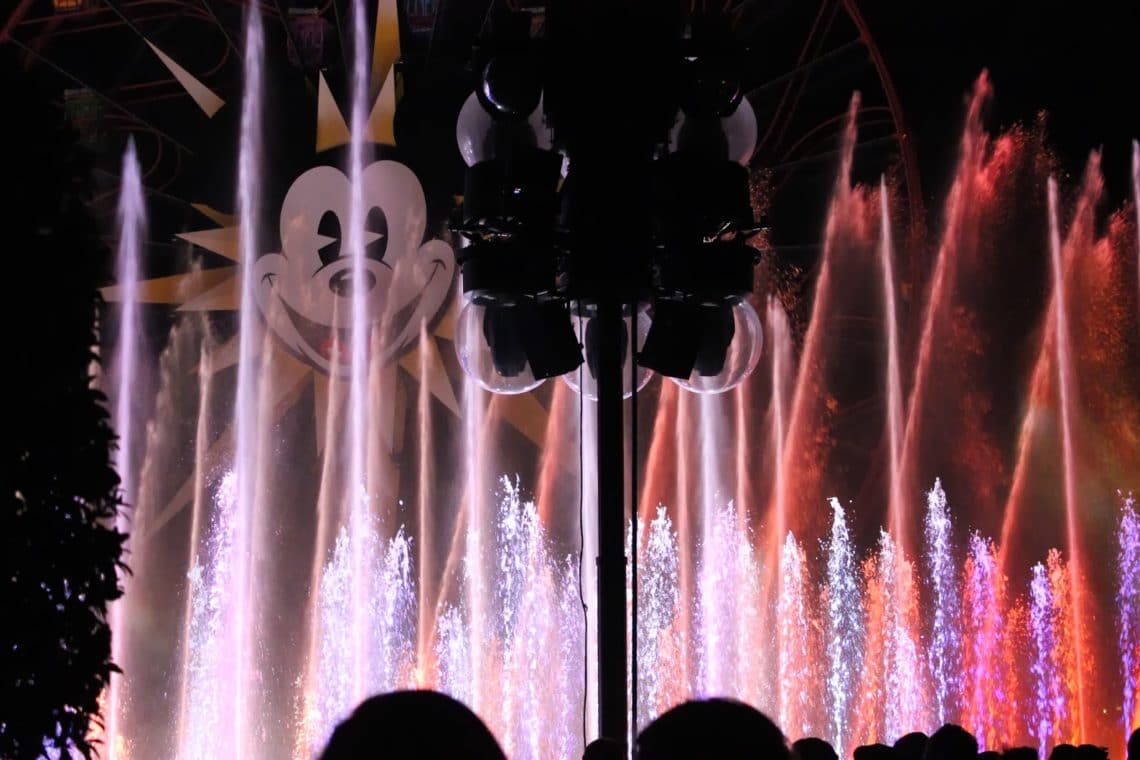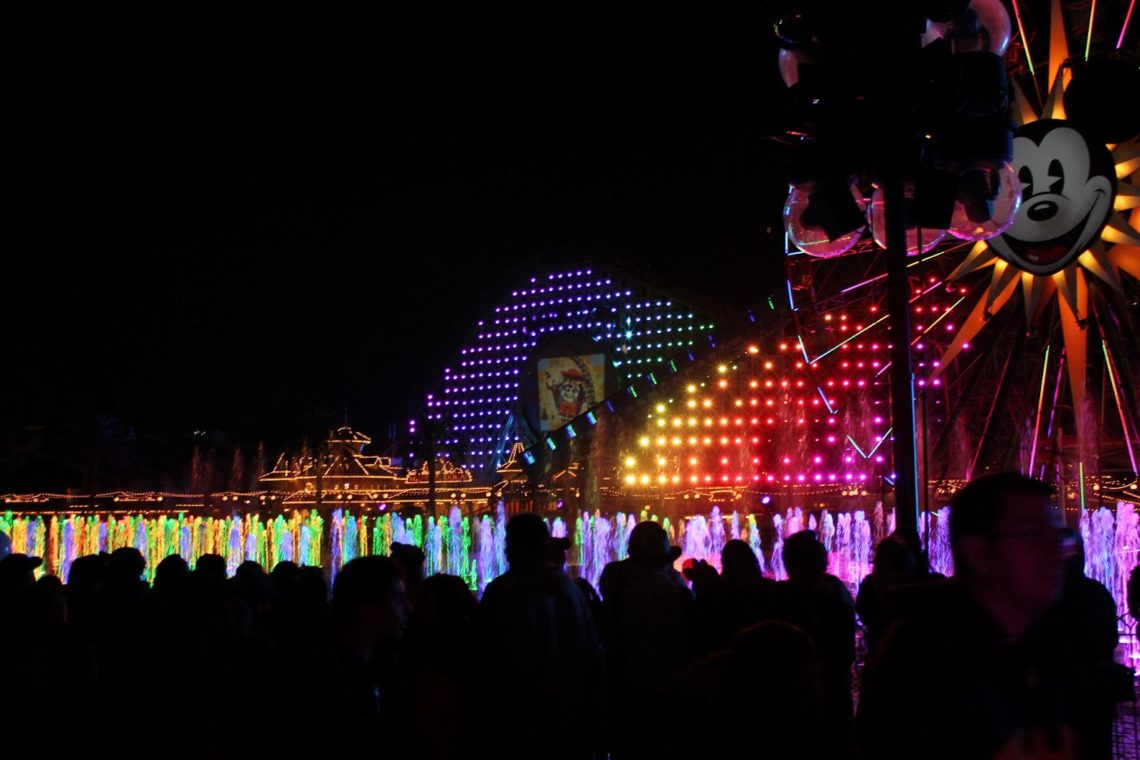 [youtube http://www.youtube.com/watch?v=8_g6mNC5urg]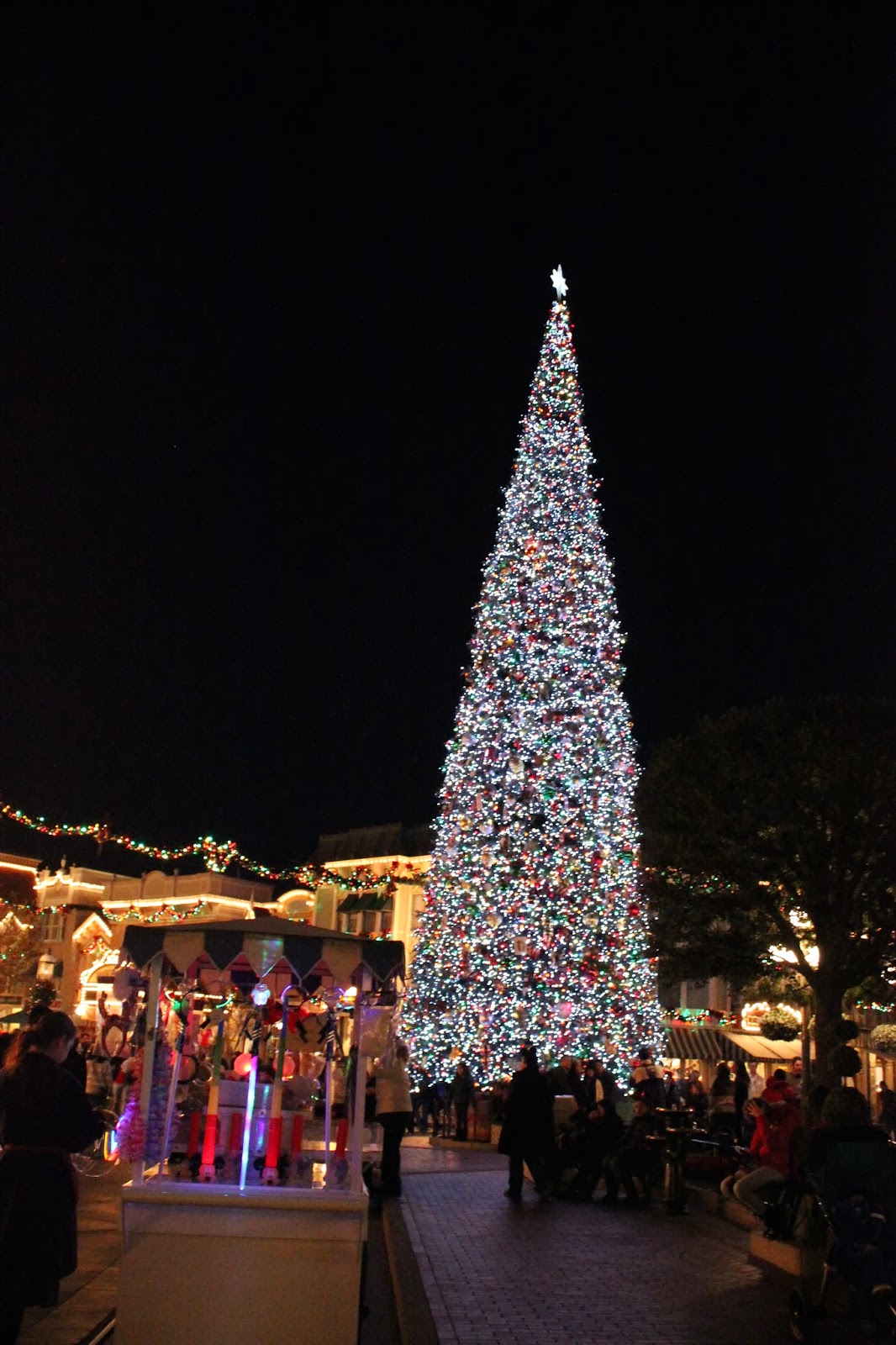 I think the most magical part happened our last 30 minutes when we just walked around park and enjoyed the most magical place on Earth lit up by the most magical holiday!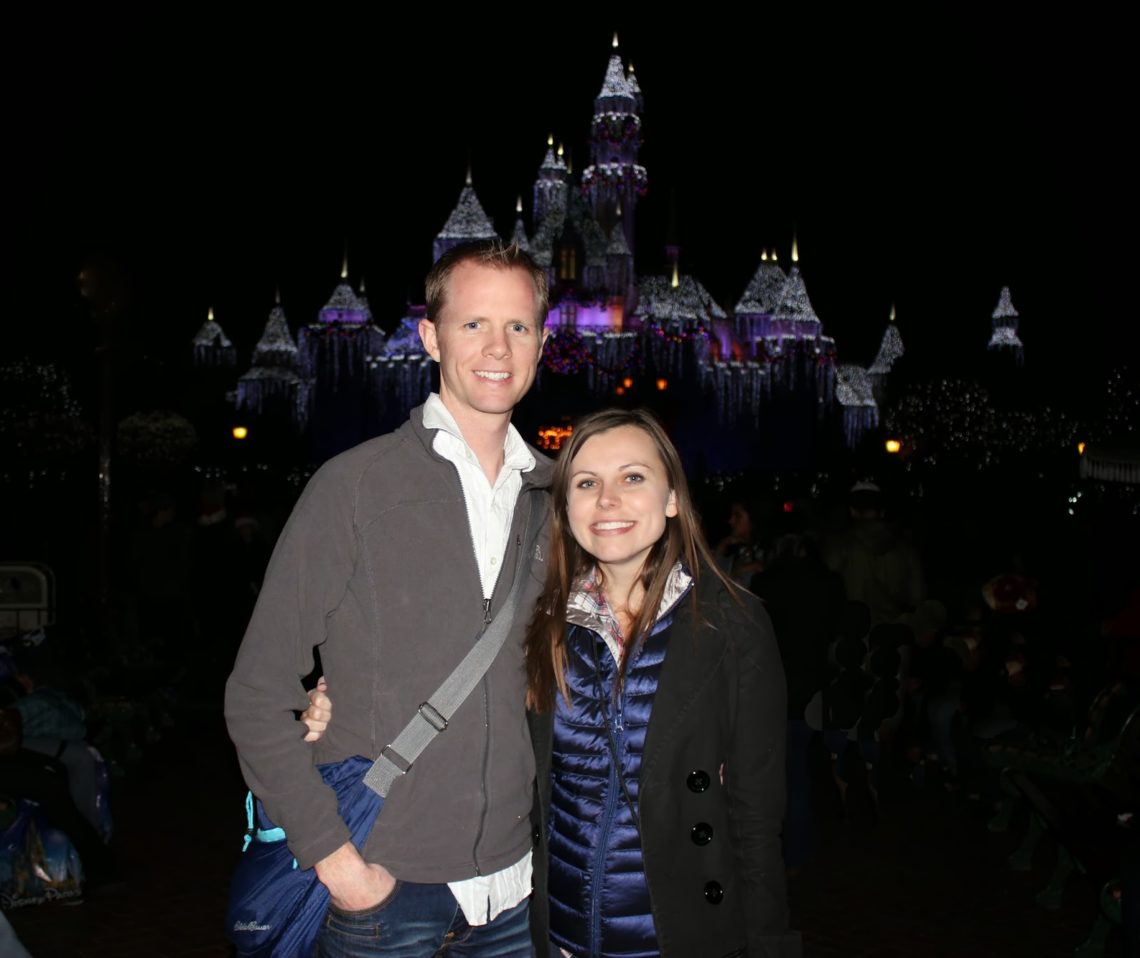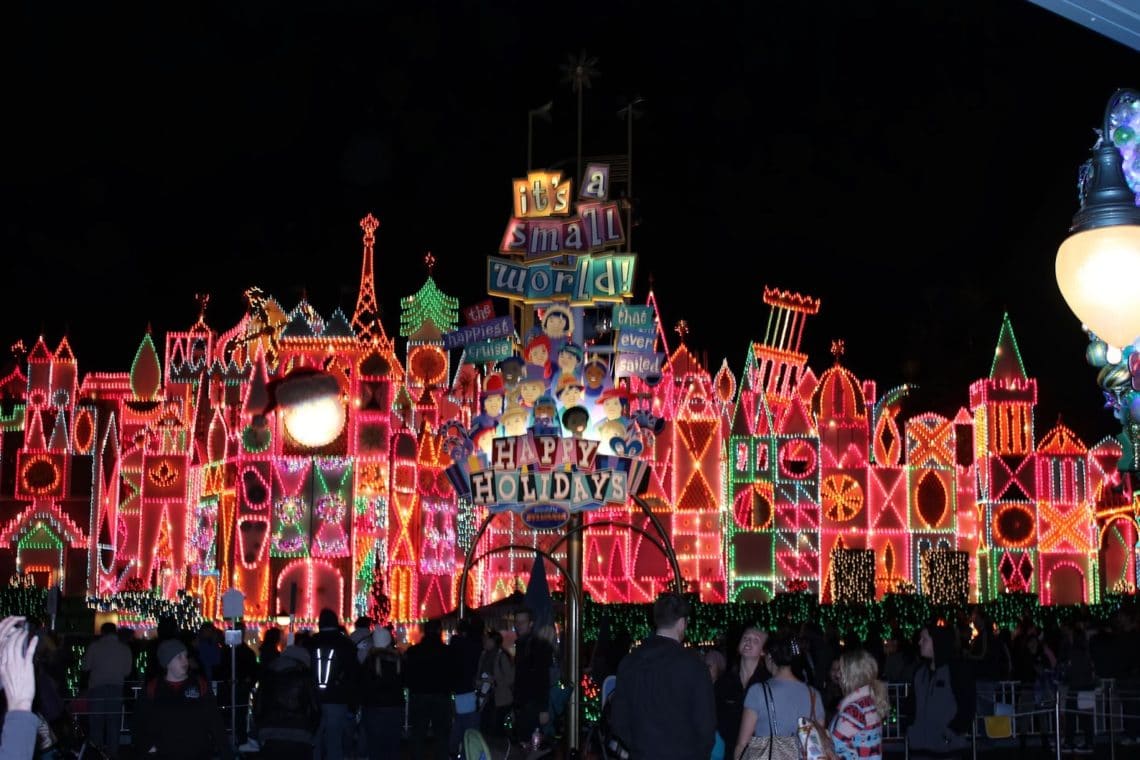 Get 365 Date Ideas!
We want to help you have the best date nights ever! Grab this FREE printable with 365 date ideas, a date for every day of the year so you never run out of ideas!