Christmas Eve Box For Kids
Christmas Eve box for kids is a fun tradition your family will love! Here are a bunch of ideas to make Christmas baskets for kids all ready for Christmas Eve (or even earlier)!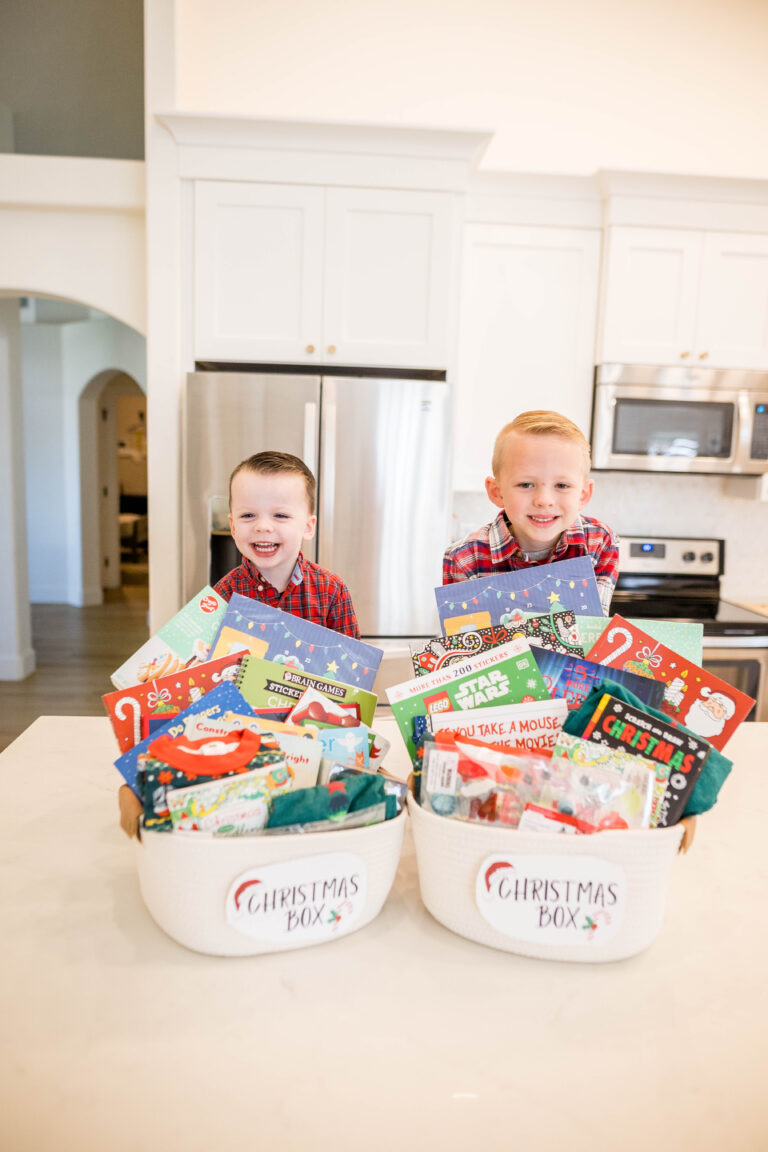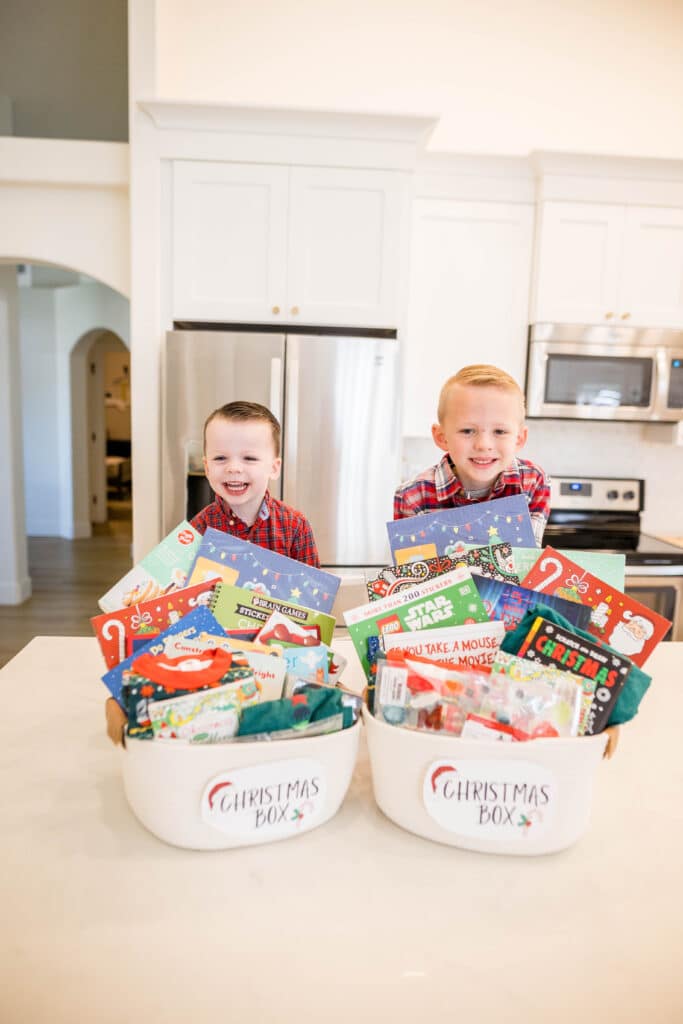 Some of my warmest childhood Christmas memories happened on Christmas Eve. There is something about that anticipation, the traditions, and the energy that comes on Christmas Eve! Now that I'm an adult, I can see where that energy may have been a bit much for my mom! No wonder she gave a version of a Christmas Eve box for kids to try to help tame the
What is a Christmas Eve Box for Kids?
It's essentially a Christmas gift basket for kids with a few items you want them to enjoy before the big day. Most families give family Christmas pajamas to be worn to bed the night before Christmas. But several include a few items to help keep kids occupied and entertained to help direct excited energy.
My parents let us open one gift from under the tree. Usually, it was a present from my grandparents who sent a little money and let us choose a toy. We'd call my grandparents and they could hear us unwrap the gift live. I had the chance to thank them in real-time. But also, I had a few hours to play with a new toy and really enjoy something before the big day.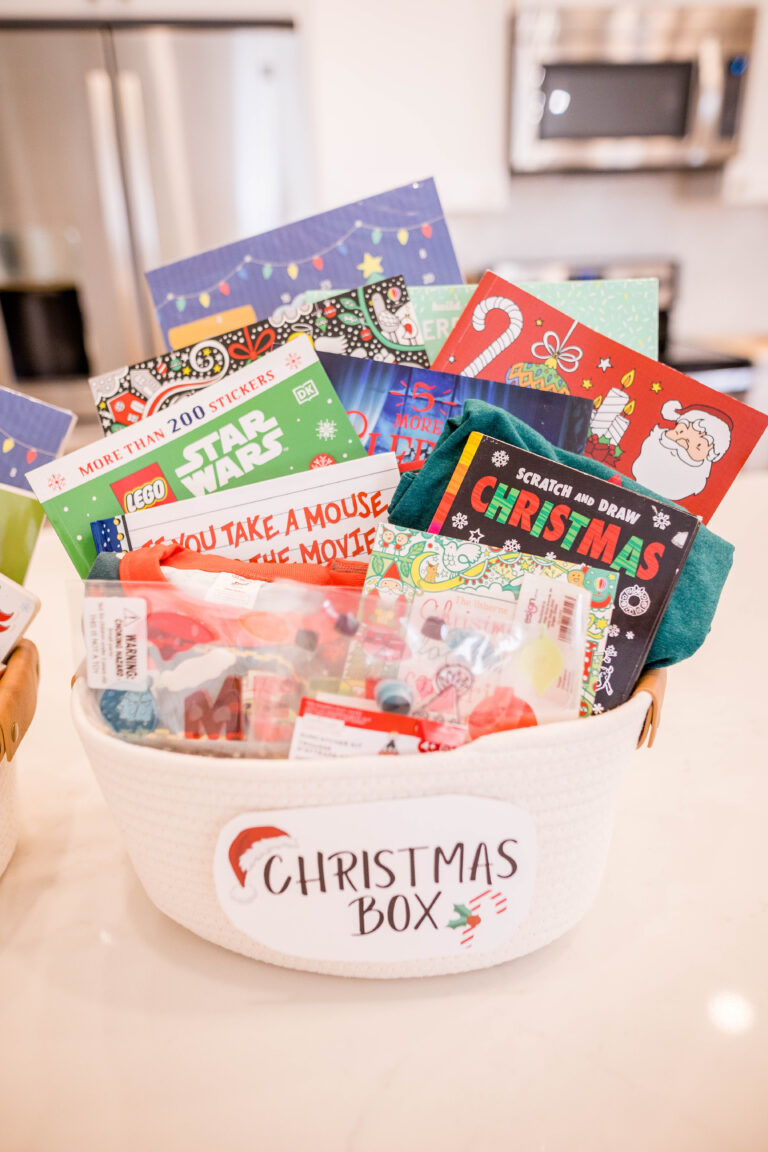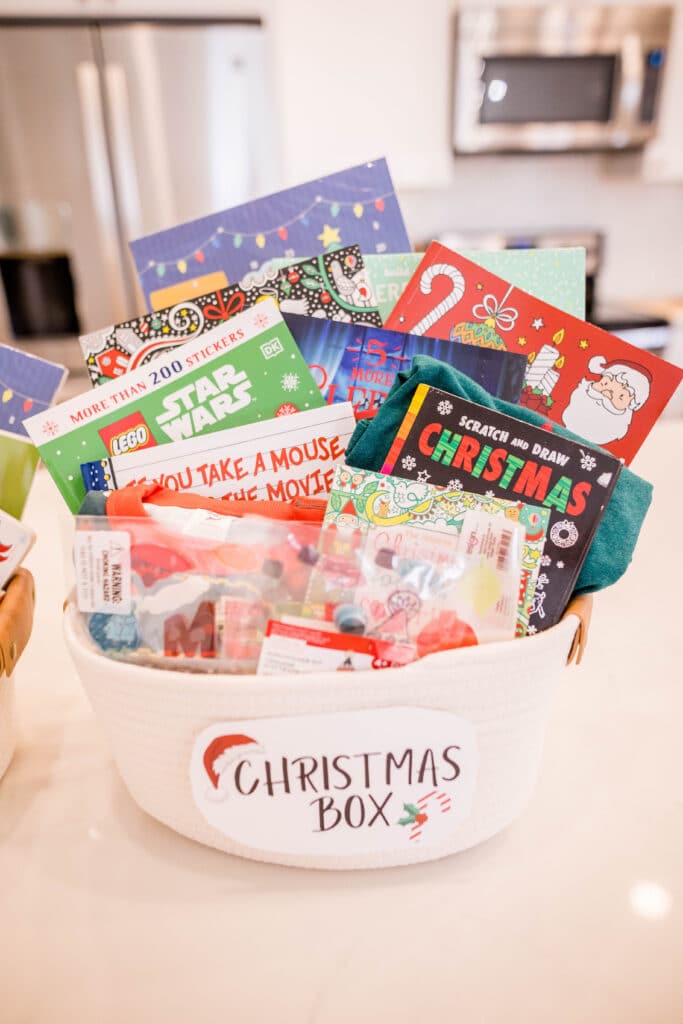 Christmas Gift Baskets for Kids
I have updated the tradition with my family, and we gift a December Christmas Box at the start of the month. It replaces the Christmas Eve box, but it's the same concept. Let me tell you why I love doing it so early!
We love having our family Christmas pajamas to wear all season! It's fun to put them on for Christmas activities; family movie night is more fun in festive pajamas, as is reading our favorite Christmas picture books.
There are so many little things we do together for Christmas that take a bit of time, prep, or maybe even money- I think it's fun to gather them early and give them as a Christmas gift basket for kids.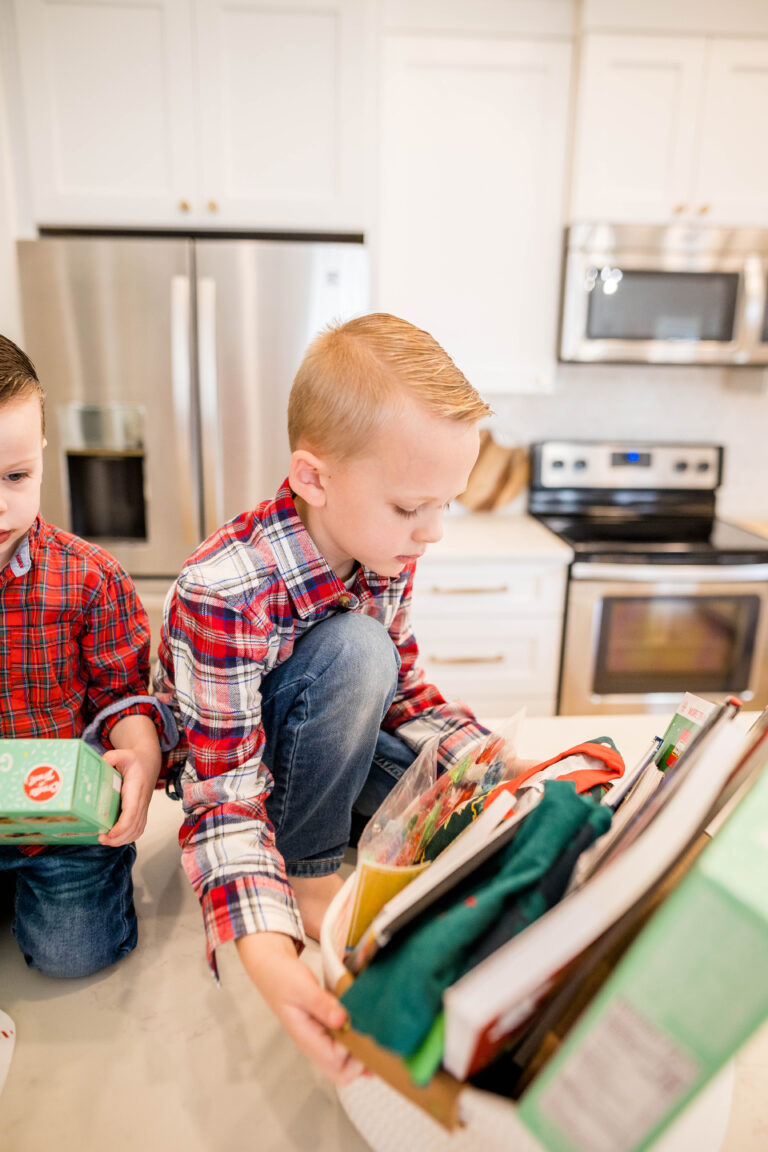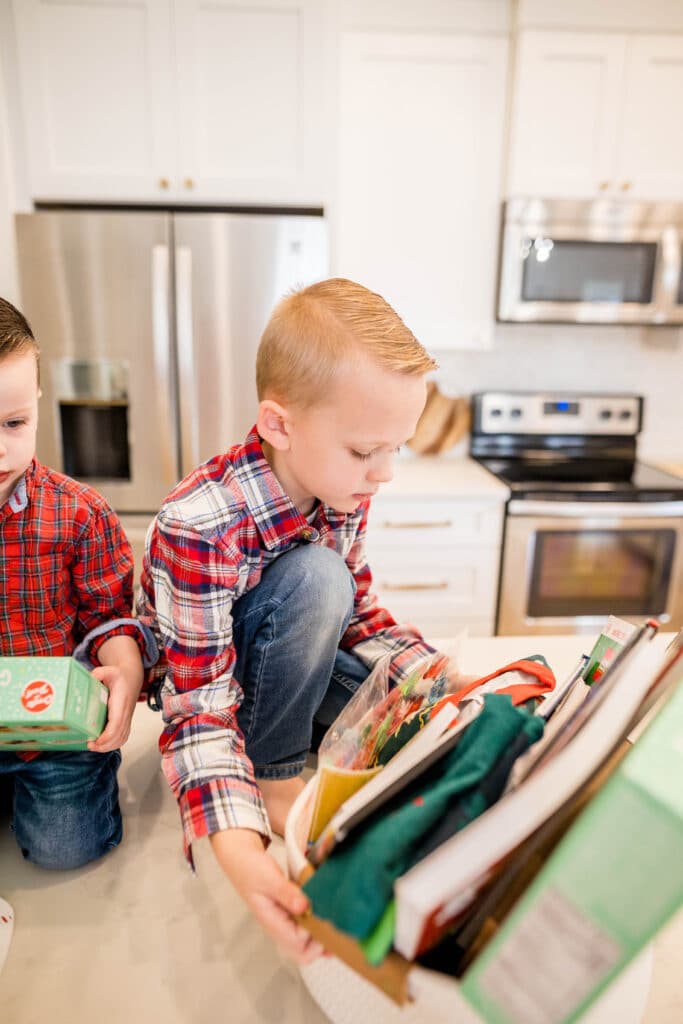 Grab the Free Printable Here
If you need a free printable to add to the front of a box/basket, we have you covered! Grab it here!
Here's a bunch of ideas of things I love to include.
Let me start by saying these can be simple and you can do Christmas Even boxes for kids with the classic pajamas, perhaps an activity or toy, and/or something that fits with your family traditions. It can be as elaborate or simple as you like. And I promise they're a ton of fun either way! Also, they're fun whether it's December 1st or December 24th. So you do what works for you!
I have an entire section of ideas with direction links on MY AMAZON STOREFRONT to make your shopping experience easier!
But let me share a bunch of our favorites and what we included in our Christmas Gift Boxes for kids this year!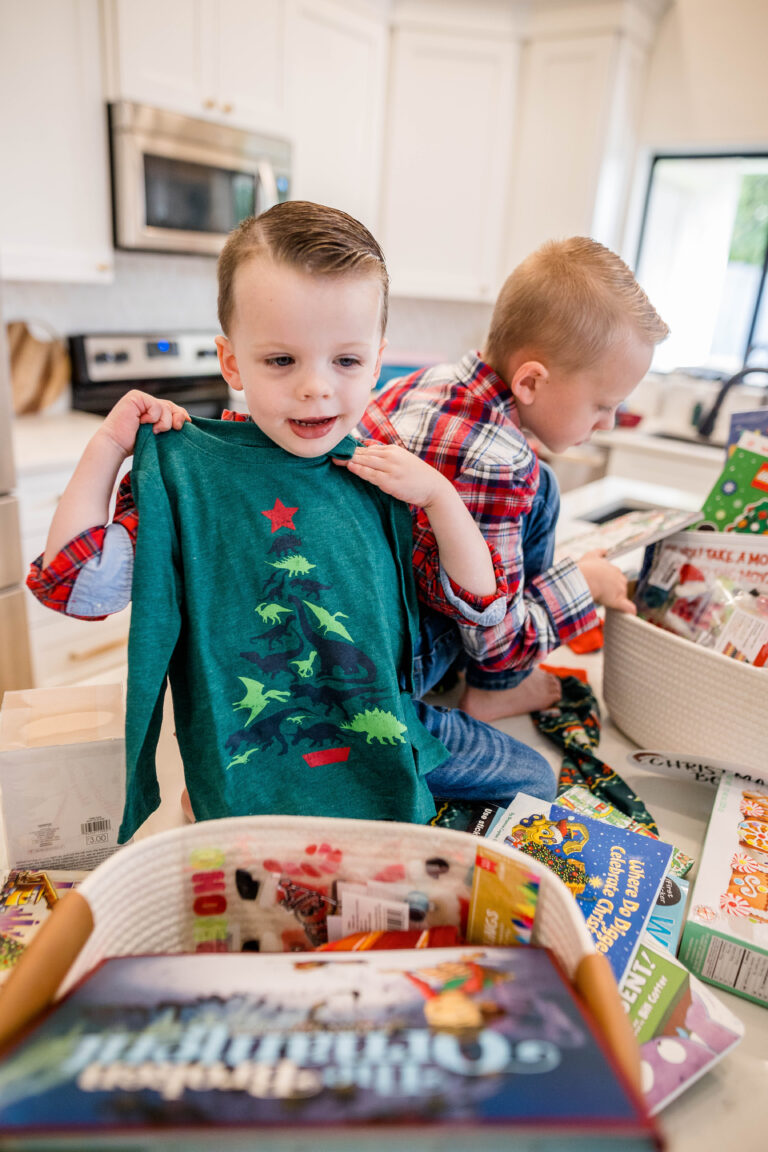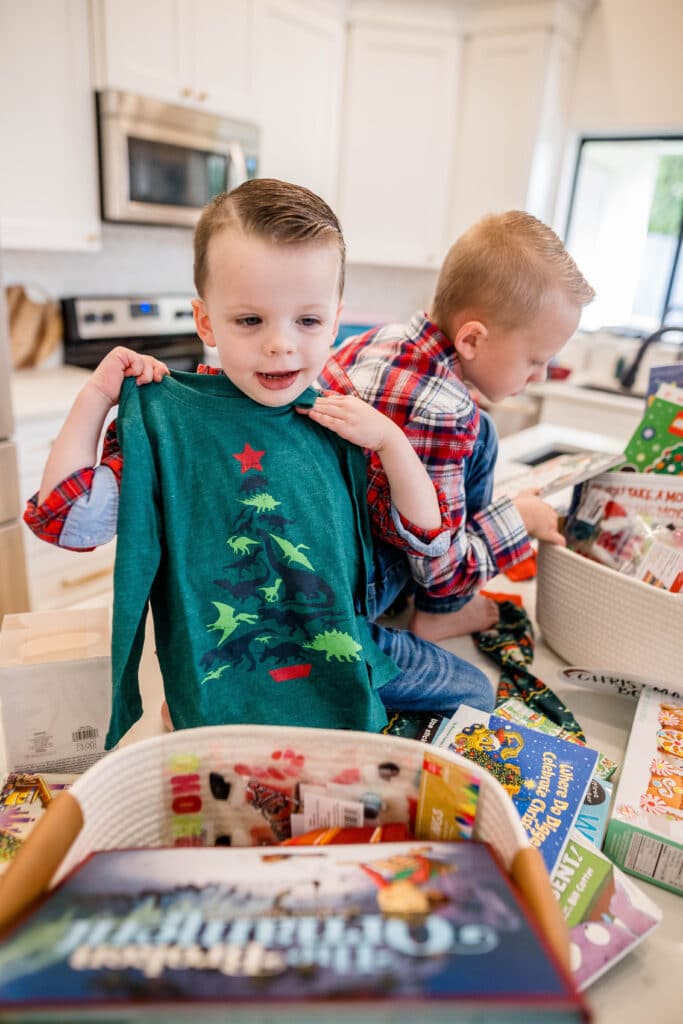 Something to Wear
I think pajamas are the most fun! But a seasonal shirt to wear for the big day, a family party, or during activities is wonderful! If you're religious, add something festive to wear to church.
Christmas ACTIVITIES AND Christmas CRAFTS
Christmas Books
We have a full list of the best Christmas Picture Books you can find in this post. I love adding a new book we don't already own to our Christmas book collection. A few favorites and fun ideas include Dasher, The Polar Express, and Tough Cookie, Merry Christmas Little Elliott, and Santa and the Goodnight Train books are all so fun!
We have so many other fun and new titles in our Christmas Picture Books list that we think make great gifts!

Christmas Activity Books
I love keeping my kids occupied with fun learning, art, and activity books. We avoid some screen time and really used these on Christmas Eve! But they are sure fun to use all season!
Here are a few favorites:

Holiday Tradition
We love to watch a Christmas movie and enjoy a treat on Christmas Eve. I like to include some holiday baking chips, a fun seasonal popcorn, or something seasonally festive and fun to enjoy during the movie.
It's extra fun to gift this any time, but I think this one feels a little more magical as part of a Christmas Eve box for kids. They get to feel excited about a family tradition!
Gifting Christmas Baskets for Kids
However you do Christmas baskets for kids, and whether it's early in the season or a Christmas Eve box for kids, I hope this helped inspire some holiday fun!
Photos: Chrissy Blake
If you enjoyed this Christmas Eve Box for Kids Roundup, Be Sure to Check Out These Posts too:
Christmas List: Free Printable Christmas Gift Planning Worksheet
50 Holiday Date Ideas: Christmas Date Ideas for the Holiday Season!
Giant Christmas Coloring Page Printable
Get 365 Date Ideas!
We want to help you have the best date nights ever! Grab this FREE printable with 365 date ideas, a date for every day of the year so you never run out of ideas!