Beefy Tomato Vegetable Pasta Soup Recipe
The number one question I see on Facebook, and probably the one I ask myself most often- what's for dinner? It's always a thing, and I mentioned in this post how I can't wait to share a few more pieces of our lives on this blog, including some recipes we adore!
I have several drafts of recipes we've made recently that are on repeat in our home. We've seriously had this one every week for the past month and it's still going strong!
(So strong I could barely snap a pic of a half-eaten bowl before it was too late!)
1 lb Ground Beef
1 White Onion Diced
1 16 oz Package Frozen Mixed Vegetables
2 Cans Diced Tomatoes (14.5 oz) Undrained
2 Cups Beef Broth
2 Cans (14.5 oz) Water
1 Can (14.5 oz) Tomato Sauce
2 1/2 tsp. Salt
1/2 tsp. Pepper
1 1/2 Cups Uncooked Pasta (choose a small one)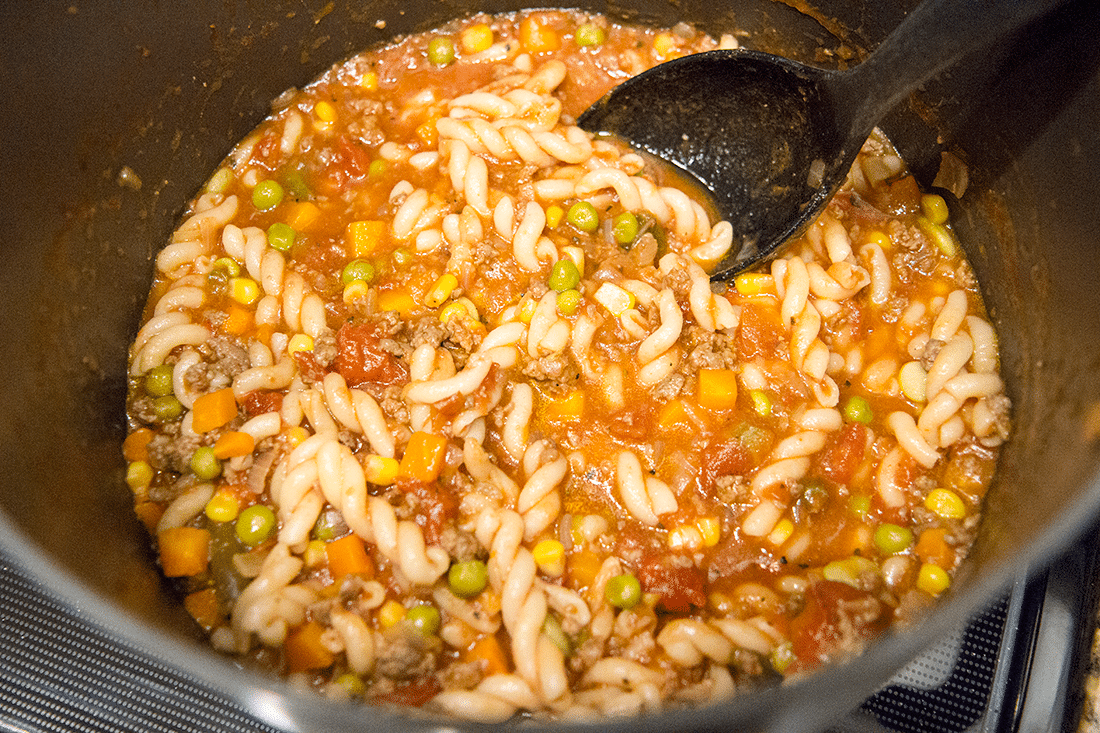 In a large pot brown the ground beef until no pink remains. Drain any excess grease from the beef. Toss in diced onion and cook with beef until it's translucent. Add the frozen vegetables and cook for a minute or two until they start to look less frozen and a little softer. Turn your burner to medium high heat. Add the diced tomatoes, beef broth, and tomato sauce and stir together. Clean out your sauce can by filling it with water and dumping into the pan- do two cans of water to thin out the sauce. Add the salt and pepper and let simmer for about 5-10 minutes. Add the uncooked pasta and allow it to cook in the soup for about 8-10 minutes. Test your soup, you may need to add a little salt or a sprinkle of basil- depending what type of can tomato products you used. Season to your taste and enjoy!
Get 365 Date Ideas!
We want to help you have the best date nights ever! Grab this FREE printable with 365 date ideas, a date for every day of the year so you never run out of ideas!