Bobsled on an Olympic Track: Our Once-in-a-Lifetime Date
Date Info:
Bobsled on an Olympic Bobsled Track
Price: $75 Per Person
Location: Park City, Utah
Website:
Utah Olympic Park
Once in a lifetime is the first thing that comes to mind with our final date on our Utah trip. While visiting the Utah Olympic Park we knew we had the opportunity to go down the bobsled track and experience what Olympians get to- this was something we just couldn't pass up!
It definitely comes with a hefty price tag, but one we decided to save for so we could check something pretty big off the bucket list.
It started with a bus ride up to the track.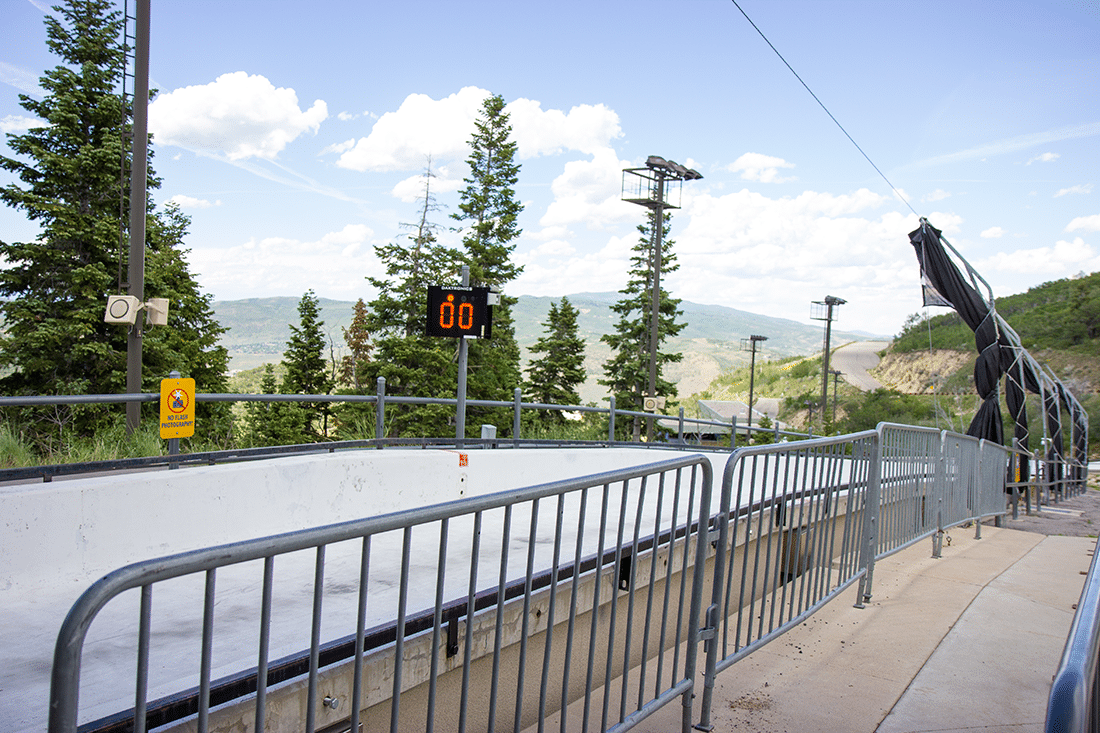 Then a driver prepped to take us down.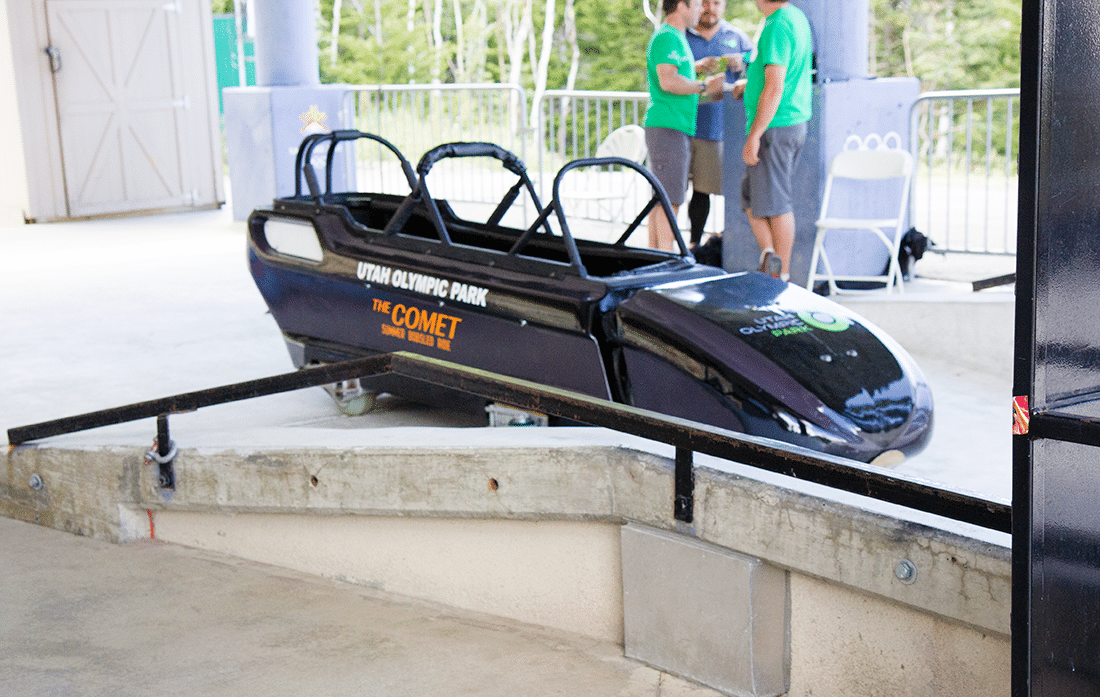 The bobsleds are modified with wheels for the summer months, but the track is the actual track used in the 2002 Olympics. You can expect about 70 mph and up the 3 times the force of gravity.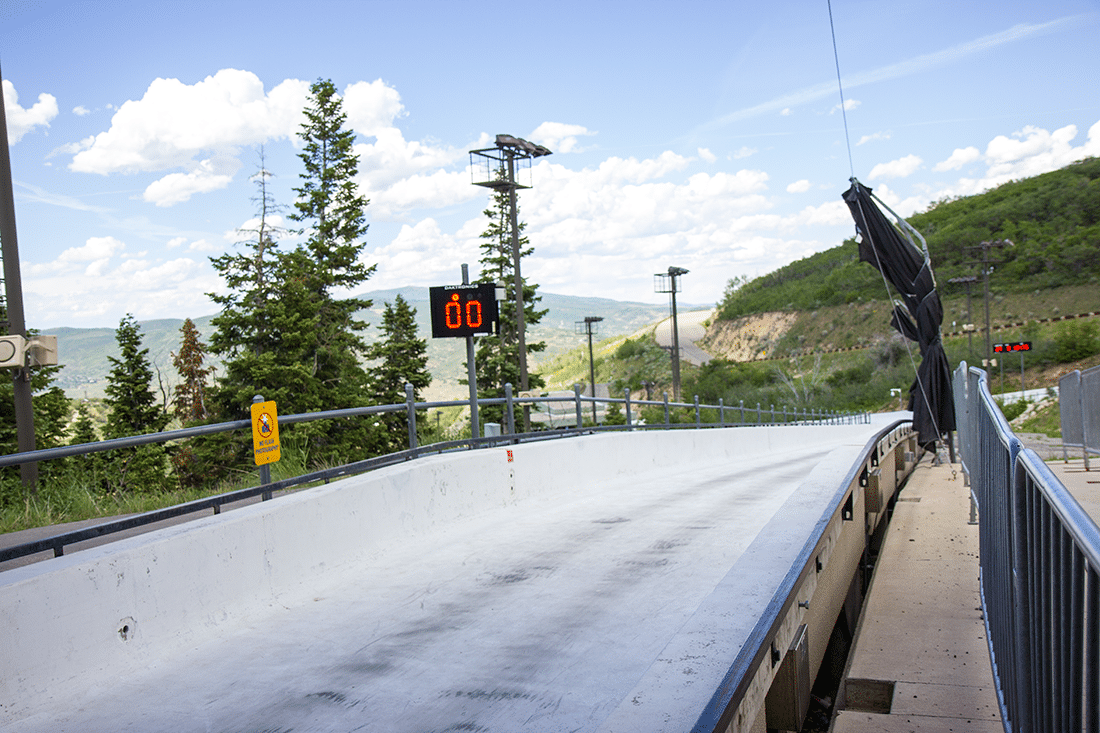 We were fitted for helmets- heads get banged around with those 3Gs!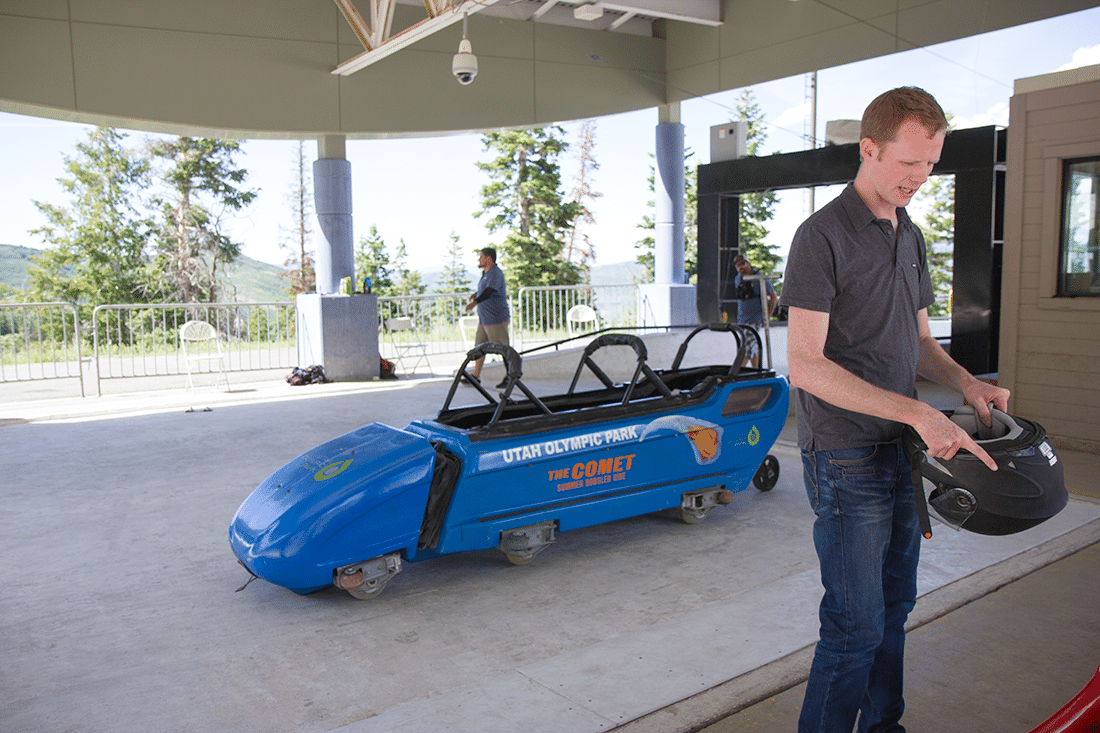 And they let us take a picture before the ride, and of course we seized the day!
It was then we experienced the ride of a lifetime! We were braced for a headache and some neck pain, since it's a lot for the unconditioned body of not-quite-Olympians to take. We actually came out pleasantly surprised that we felt pretty good after with nothing but sore muscles from hanging on so tight during the ride.
I took a pic from the bottom of the track, amazed how quickly we went down the mountain.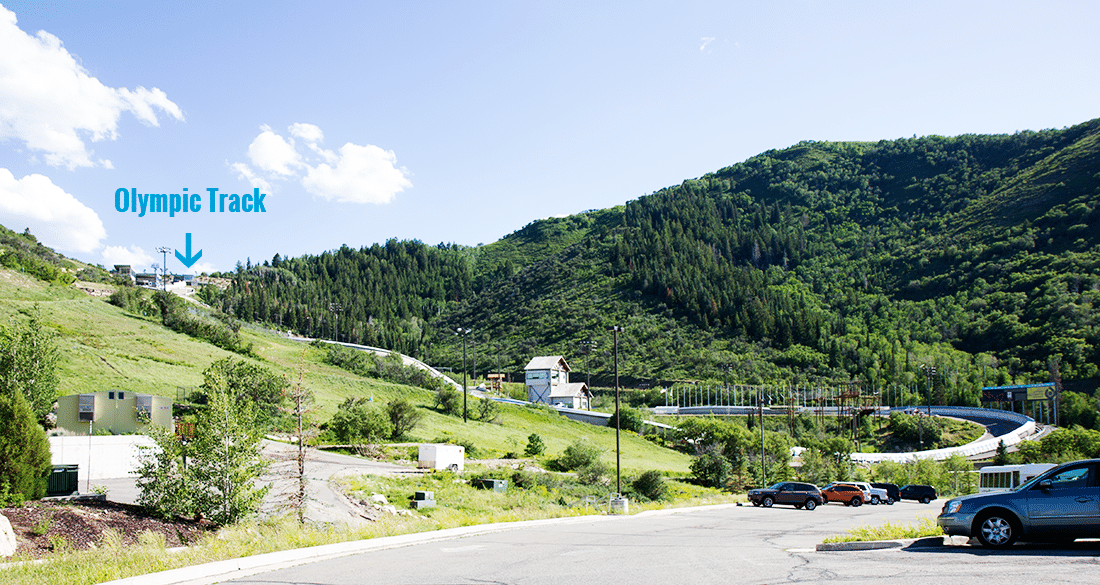 There was probably a lot of Cool Runnings quotes, big smiles, and a disbelief that we got to experience an Olympic Bobsled ride as part of date.
Was it worth the price tag? I definitely think so! How many people can say they've done this in their lifetime?
I thanked my husband a lot on the drive to the airport. It's not everyday you get to marry someone who matches your adventurous aptitude perfectly.
Get 365 Date Ideas!
We want to help you have the best date nights ever! Grab this FREE printable with 365 date ideas, a date for every day of the year so you never run out of ideas!