Cabo Anniversary Getaway Day 2: San Lucas Del Cabo Resort
Cabo DAY 2
Location: Mexico: San Jose del Cabo Resort/Cabo San Lucas
Time: We spent an entire day soaking up resort time sleeping in, relaxing, heading to town for great food, and exploring. I'd highly recommend at least one relaxing day at a resort!
Tip: Check out Trip Advisor for food recommendations before you travel abroad, we ate some of the best tacos of our life!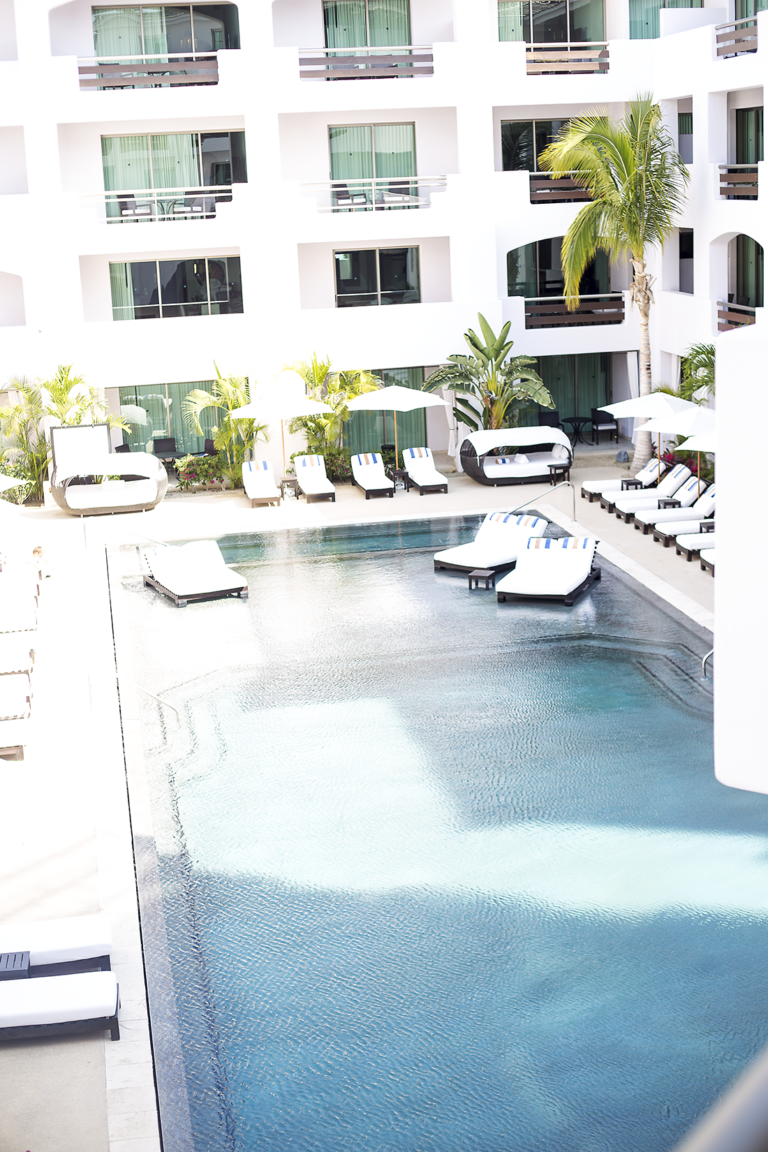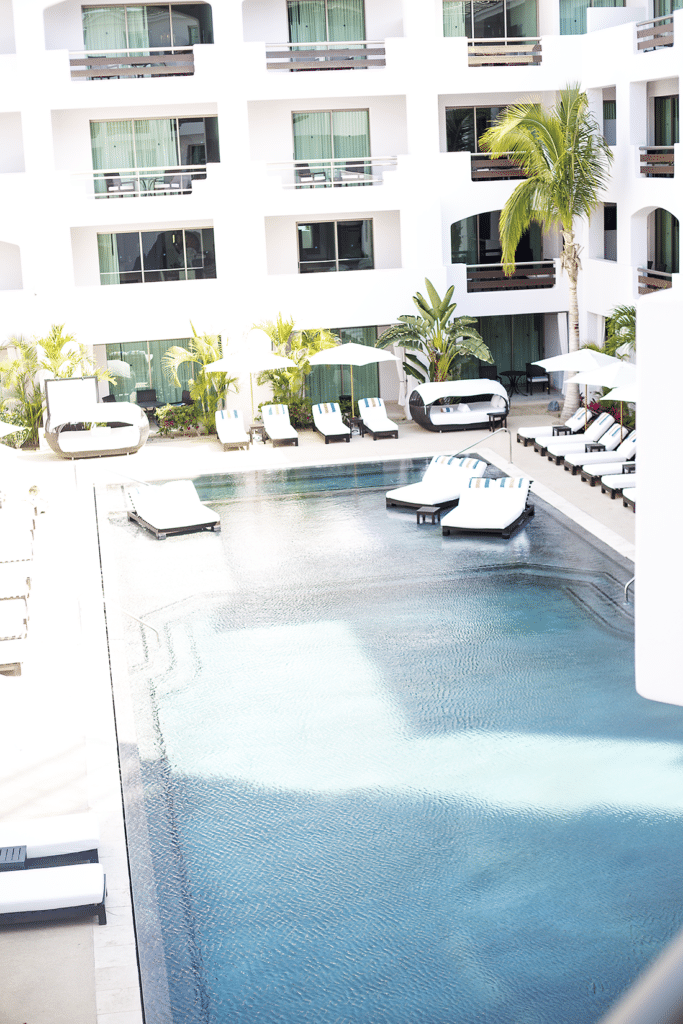 After flying in, having a romantic dinner, and walking the beach on day one, we were ready for a good night's sleep. Our toddler had been cutting his last teeth the month prior, and a full night's sleep was something that was becoming a distant memory. We decided we'd head to bed and not set alarms or plan anything for the morning. In true parent fashion, the internal alarm woke us up, but we were both able to roll over and remember what it's like to sleep in. I mean when you're in such a beautiful and relaxing place, it's hard not to calm right down and give into rest and relaxation, and even some extra sleep.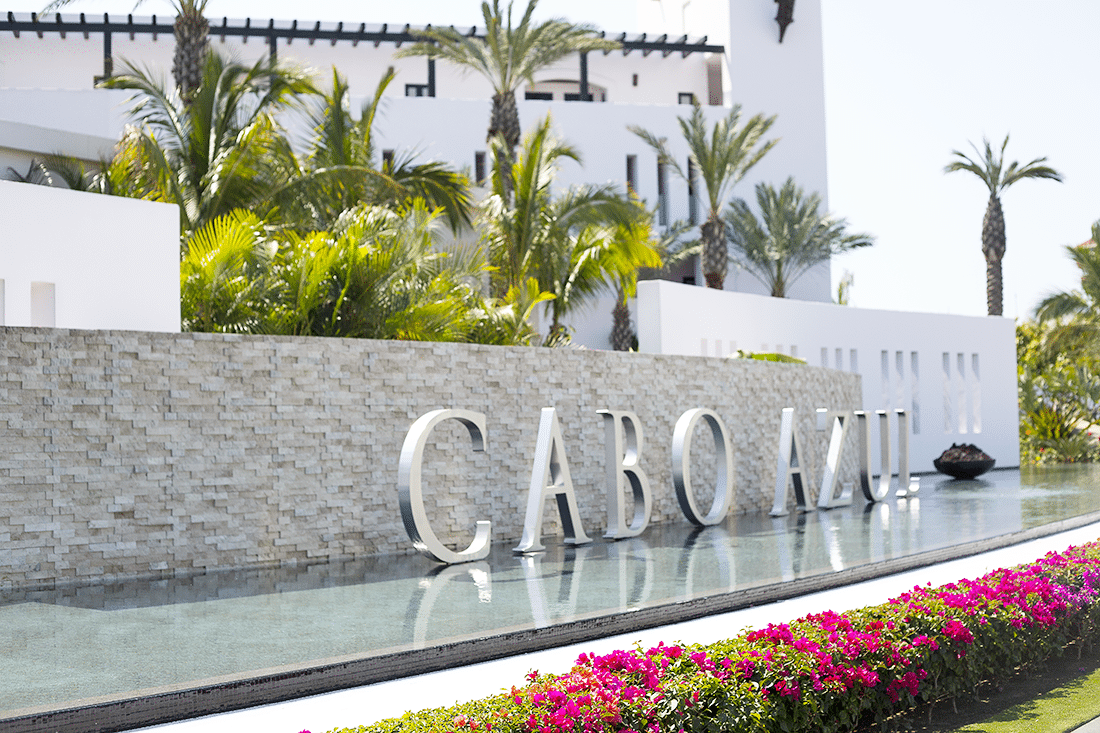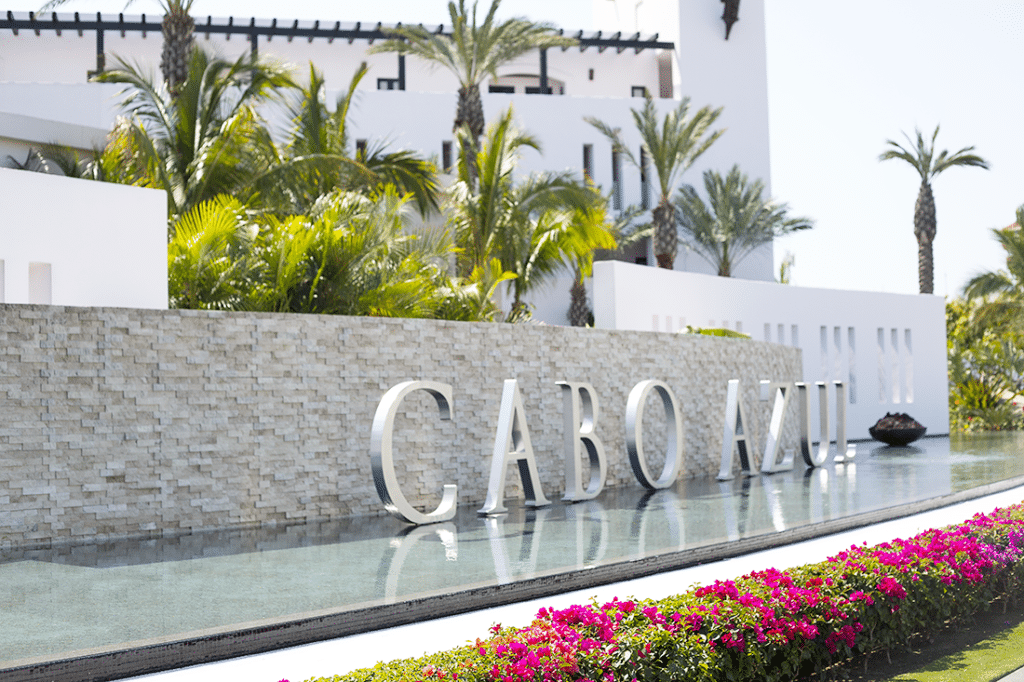 If you plan a trip to Cabo I highly recommend heading to the sister city San Lucas Del Cabo where it's resort central full of fancy resorts, amazing restaurants, high-end shops, and lots of beaches. If we were rest and relaxation people only I'd be all about staying the resort only. But since I'm a hyper travel, and Jacob is only one level down from me, it was hard to agree to a day of relaxation at first. But, I have to admit this was one of the best experiences and most amazing things I needed! Not to mention, day 3 involves plenty of hyper activities so I knew if I got bored I'd be fine the next day.
I definitely did not get bored, this is a view I could have looked at all day!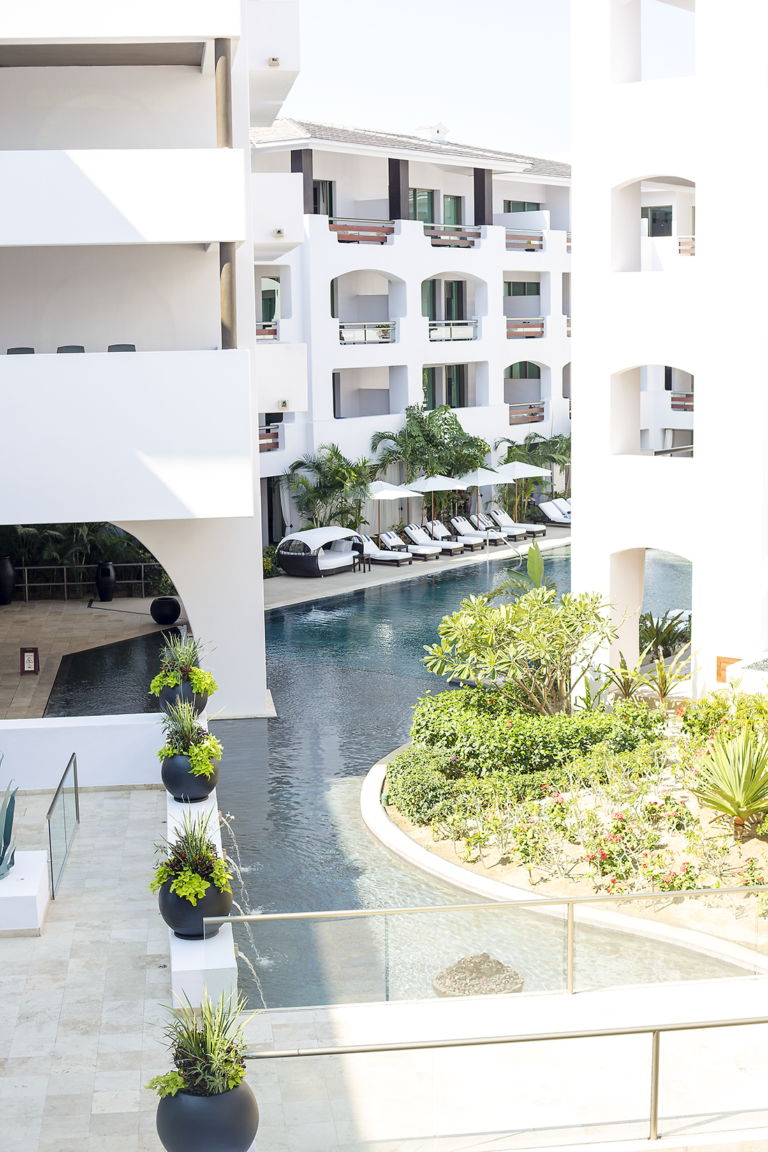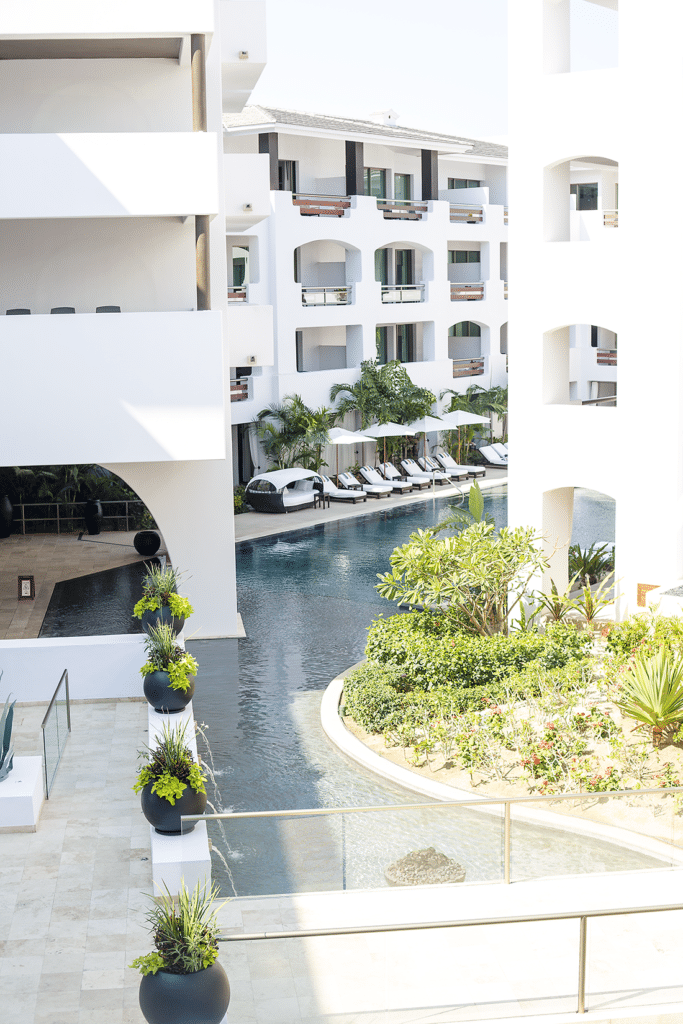 We started a late morning by going for a walk and getting some local fruit and smoothies from a fruit stand. It was fun to see so many resorts up close and just enjoy being together and really talking to one another. I had no idea how much time we intend to do this but end up with child interruptions. I am definitely a strong convert to the weekend away from kids model every now and then. Even if we talked about him lots and missed him like crazy, the time to just really dive into quality conversations, to cuddle with my husband instead of my toddler, and focus on only each other was such an amazing thing.
We did some research before we dove into food, and we've found Trip Advisor food recommendations rarely let us down. We headed out for a slow-cooked hearty take on tacos to Las Cazuelas del Don.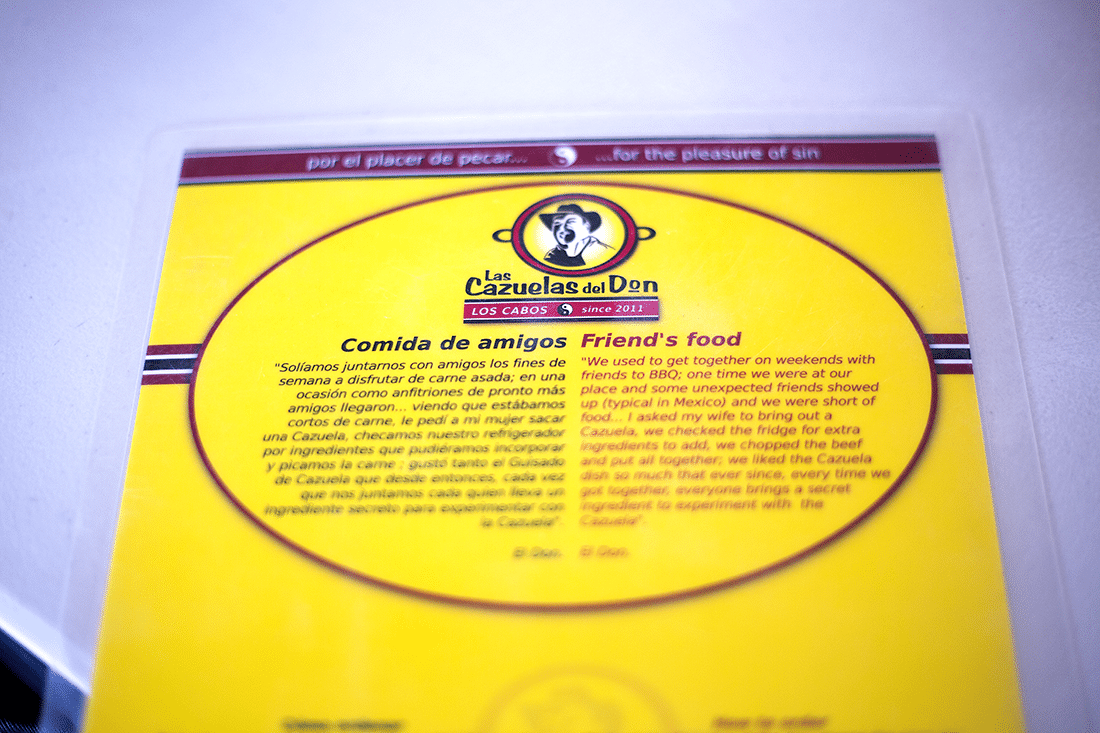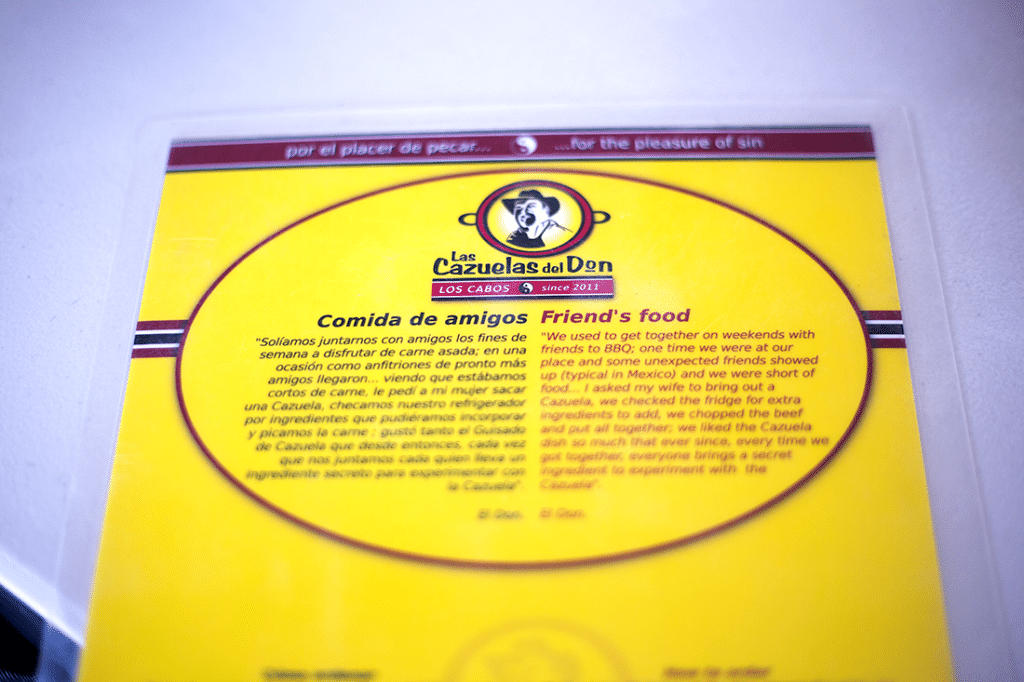 I'm still dreaming of these flavors! They slow cook all the meat and vegetarian fillings by slow braising for hours, and it yields the best flavors and most tender meat. You can then choose what form you want to eat it. For me, the answer is always tacos.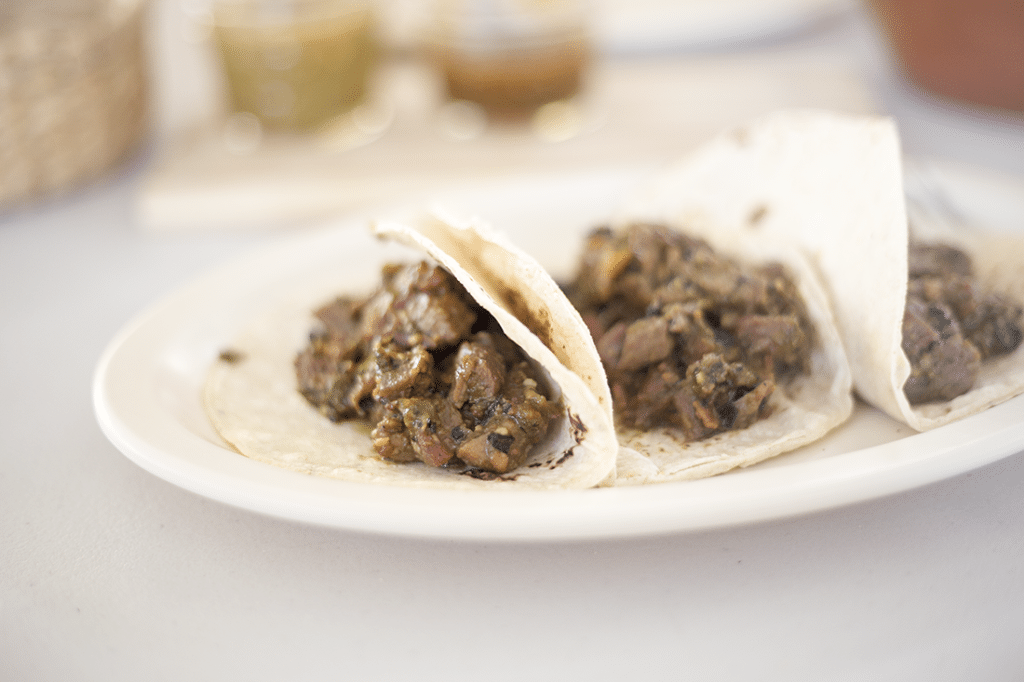 Jacob went with Volcano style, which is cheese coated meat with a side of tortillas. He still chose the right, because it ends in tacos.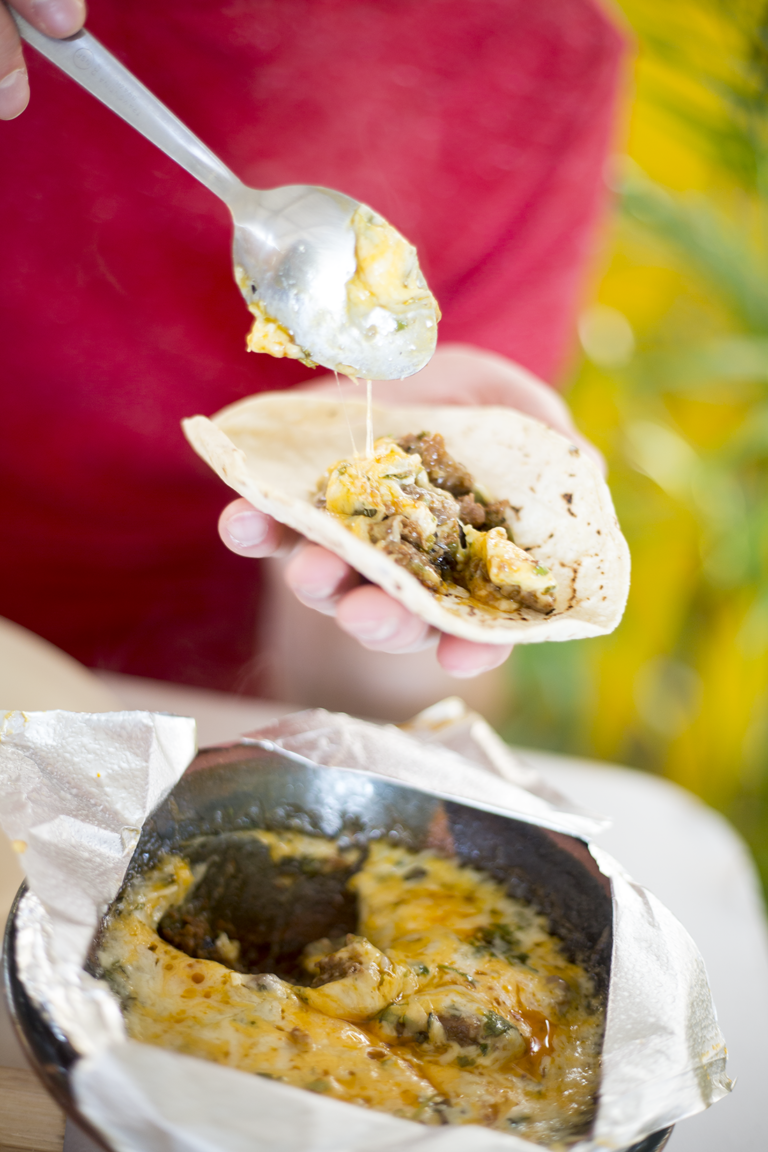 After lunch, we decided to continue the R&R day out on the resort beach. We're talking lounge chairs, cabanas, and canopies galore that gave us the most beautiful ocean view! It's the perfect place to grab a book and read, take a relaxing nap, sit and chat, or spend some time editing pictures. If you must work on vacation, I highly recommend this way!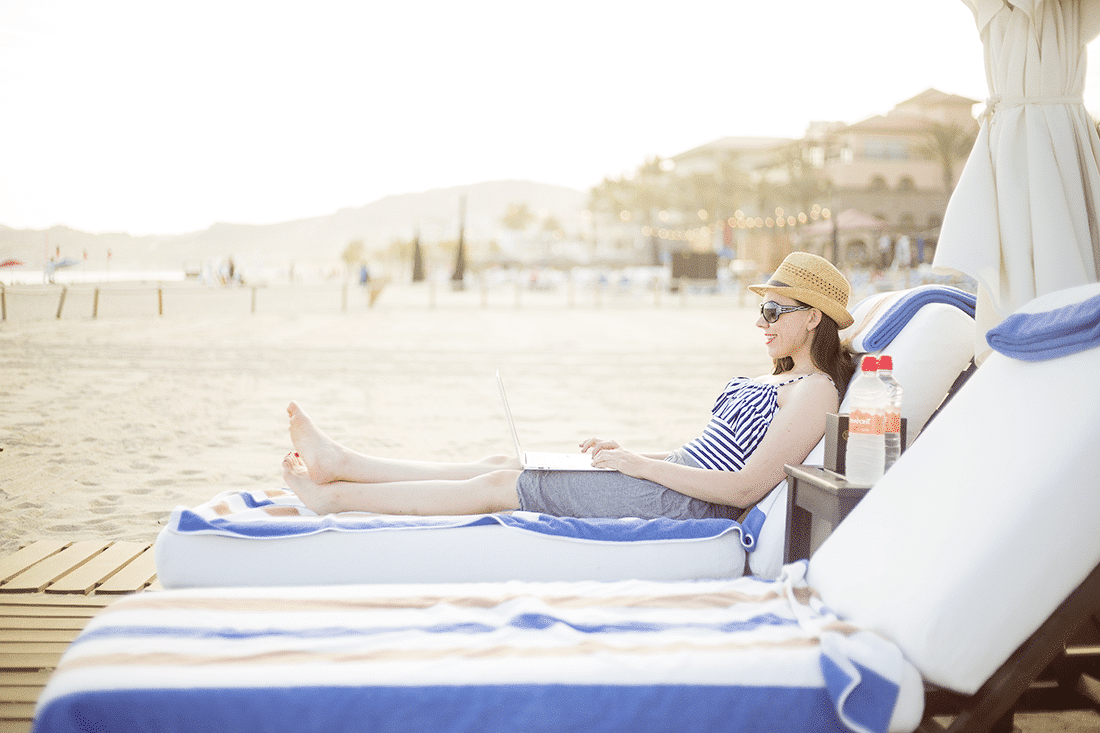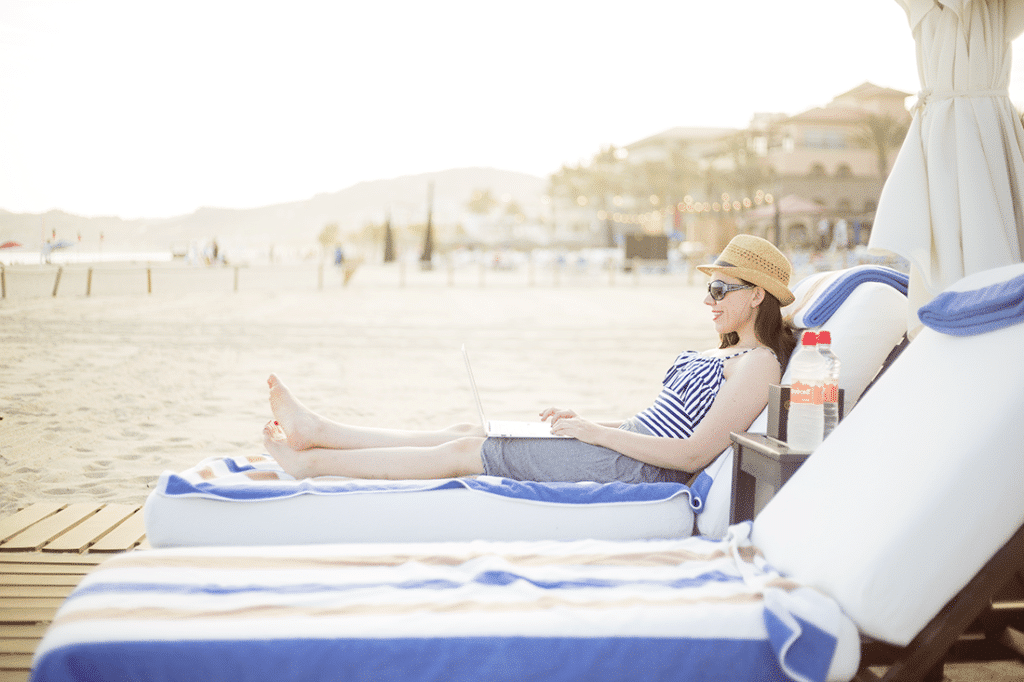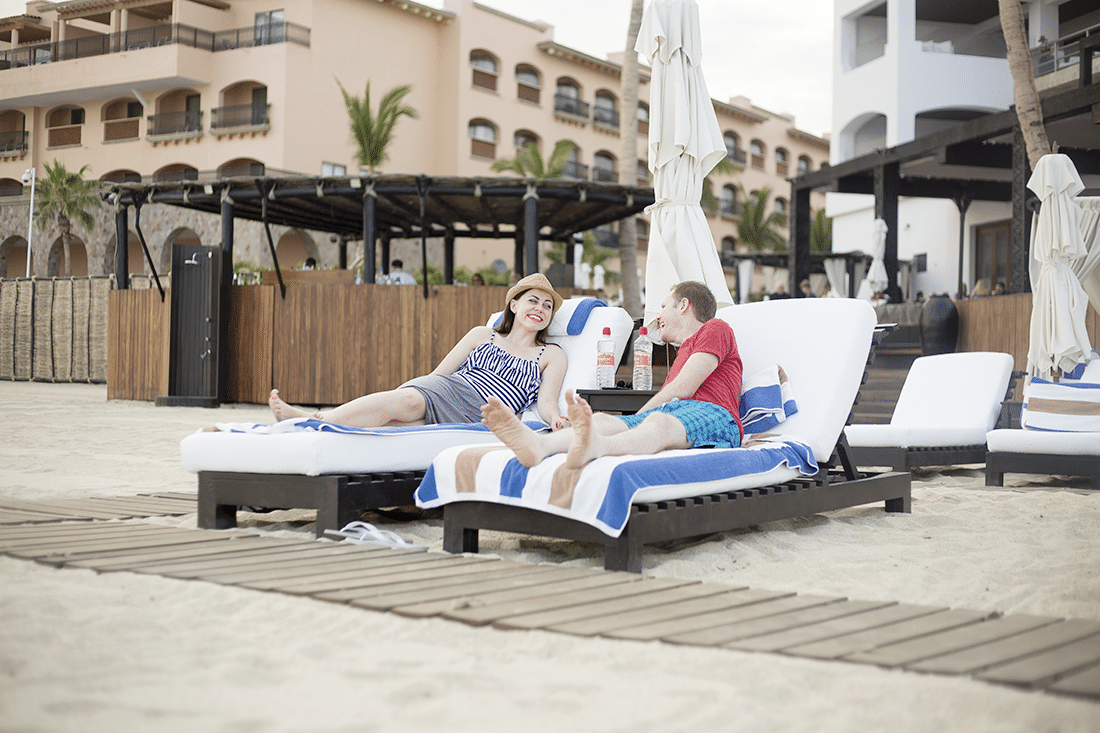 But of course, the real treat was once again, quality time with my husband. We talked and talked, we planned our big international trip this summer, we really opened up about deep things we just don't often have time to really dive into, and of course, there was some smooching on the beach because the romantic view was just more than anyone can handle. Trust me, so many lovely couples out and about snuggled up or holding hands, and it made my heart sing to think how many people were reconnecting and unwinding.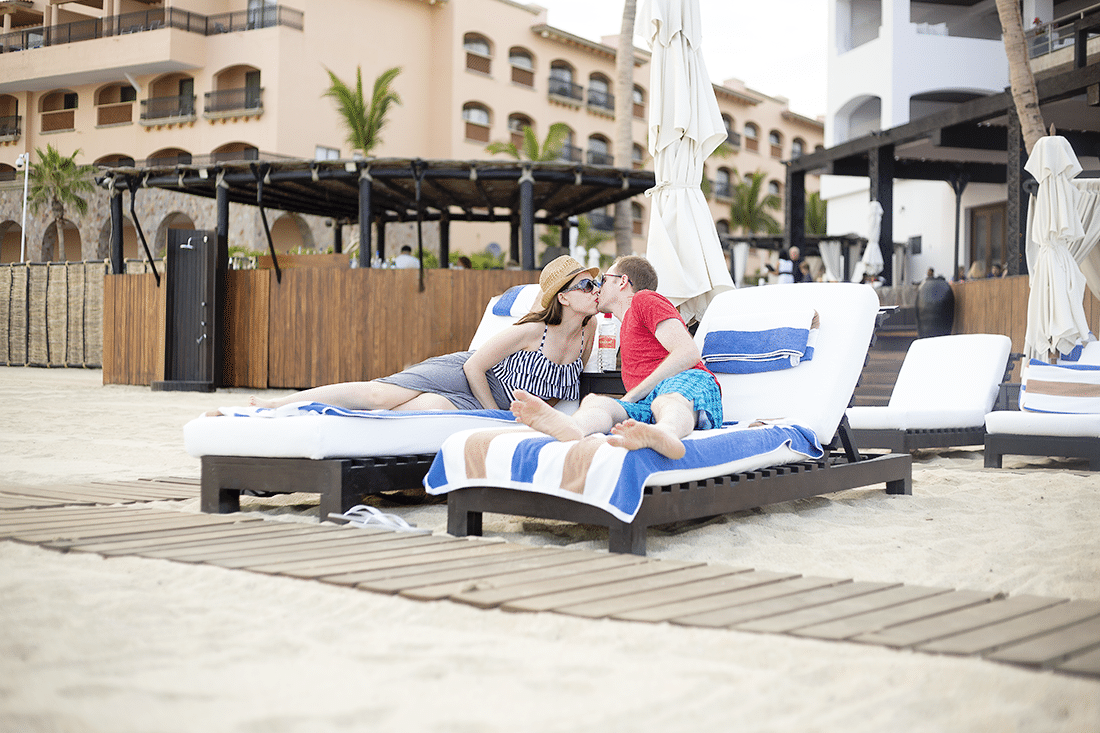 We went back to our room and chatted with our little guy after. Oh how the separation anxiety is strong and a Facetime call ended in a lot of tears and upset when he realized that Dad had taken Mom with him. He's used to talking with dad on business trips, but the thought I'd go too was too much. It was sad, it was heartbreaking, and it was hilarious when he saw me and said, "AND MOM?!?!" with a dramatic set of tears. It's good to feel loved and appreciated, and we decided that night that he does get to go to Europe with us this summer after all. It's hard to be away, but I'm still so grateful for the time with just my husband.
We went for a stroll around the city again and decided to give tacos a break and go to a highly rated Italian place called La Forchetta.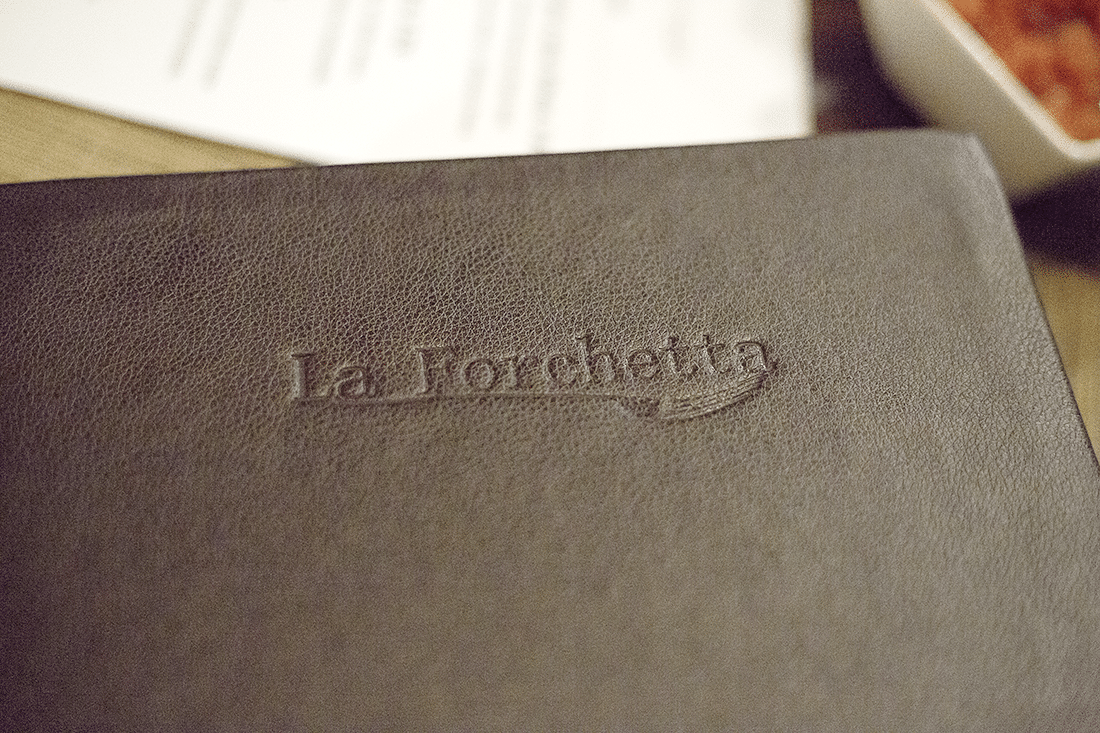 The hand-rolled manicotti and alfredo fettuccine did not disappoint!
And once again, a romantic stroll around the resort and the city was called for.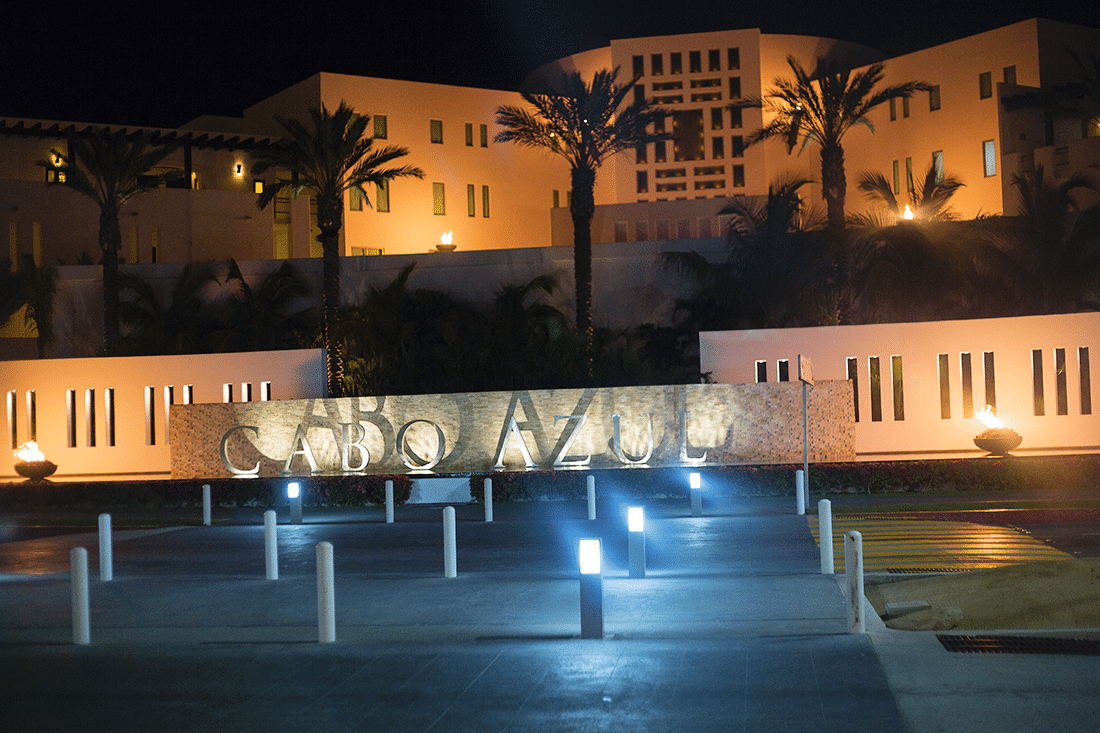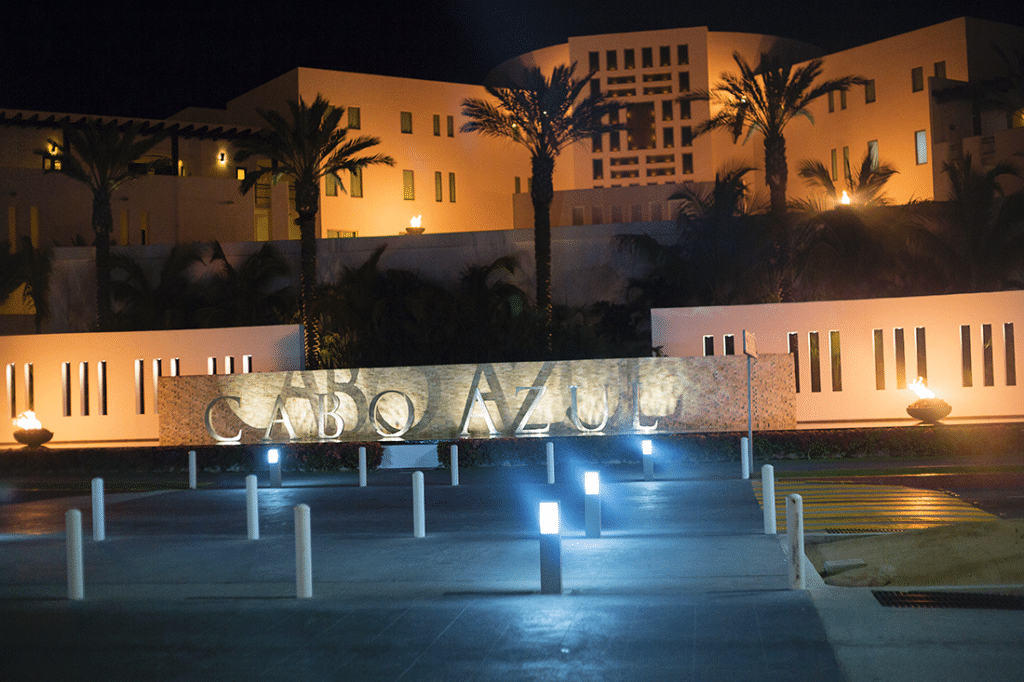 And any night that has romantic hand holding, ocean views, lots of quality conversation, and ends in gelato is a night well spent in our book.