Perfect Date Night Embroidered Peplum
I really love the moment we see cooler nights and a simple date night out to dinner sitting on a patio talking becomes the perfect date. We're blessing to live within 20 minutes of the major dining meccas in Arizona (definitely something we premeditated when we found our home and starting mapping out our favorite date spots distances before we put in an offer), and sometimes just heading to these busy places and having an amazing meal is all we need for a really great time!
I love wearing jeans, heels, and a top I feel comfortable and fantastic in on these types of dates. And I am pretty sure I found the world's most perfect date night top that's universally flattering, and super affordable! I love the fall 2017 fashion trends this year, but I love that embroidery is sticking around and standing strong! It seems to always be in, but I love that it's in the limelight right now. I'm also such a fan of the peplum top. It's universally flattering, it creates a waist line in just the right spot, and it helps hide any imperfections or the fact that I may eat my weight in a burrito on a date night. Because truly the success of a restaurant often can be measured in the quality of their burritos. But of course, a good taco place will rival that and still let me feel confident in that perfect peplum. These are the things I think of most when getting ready for my next date.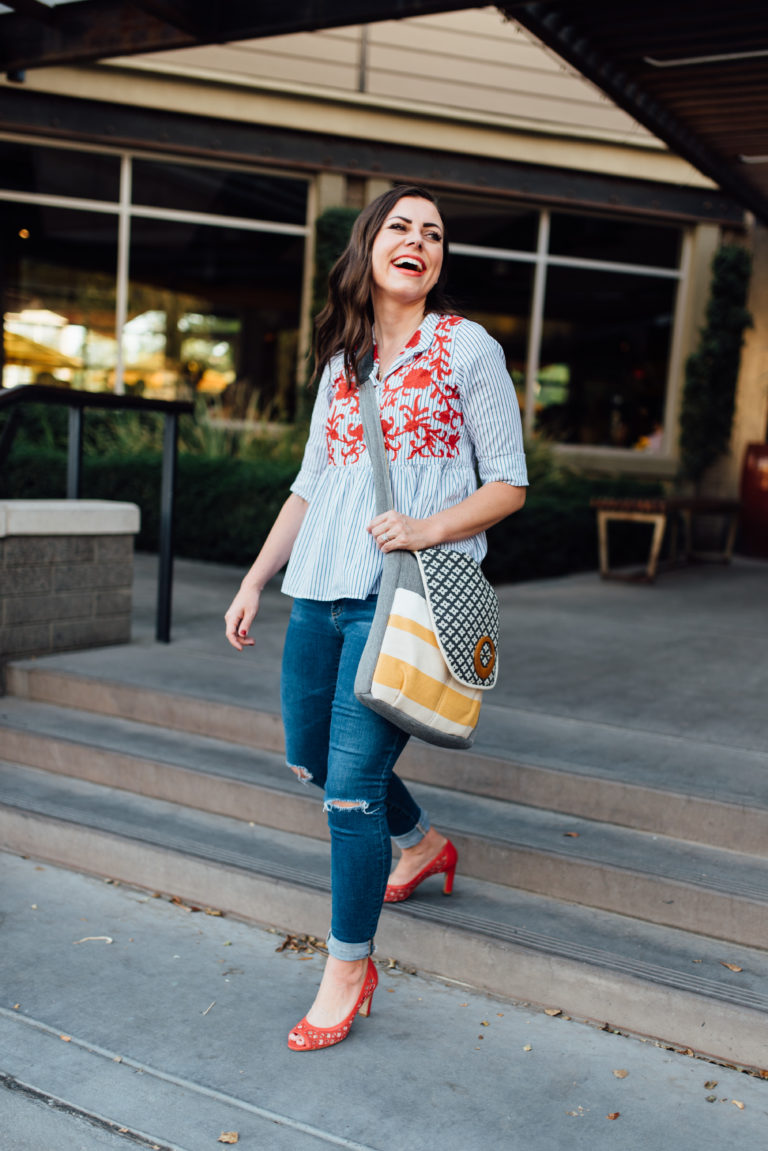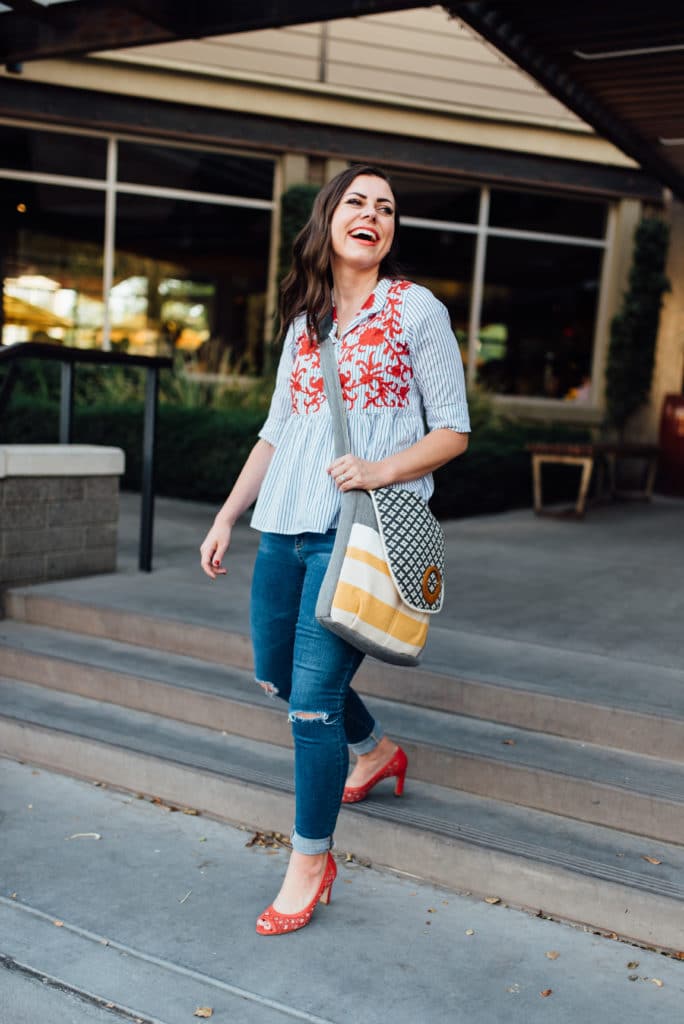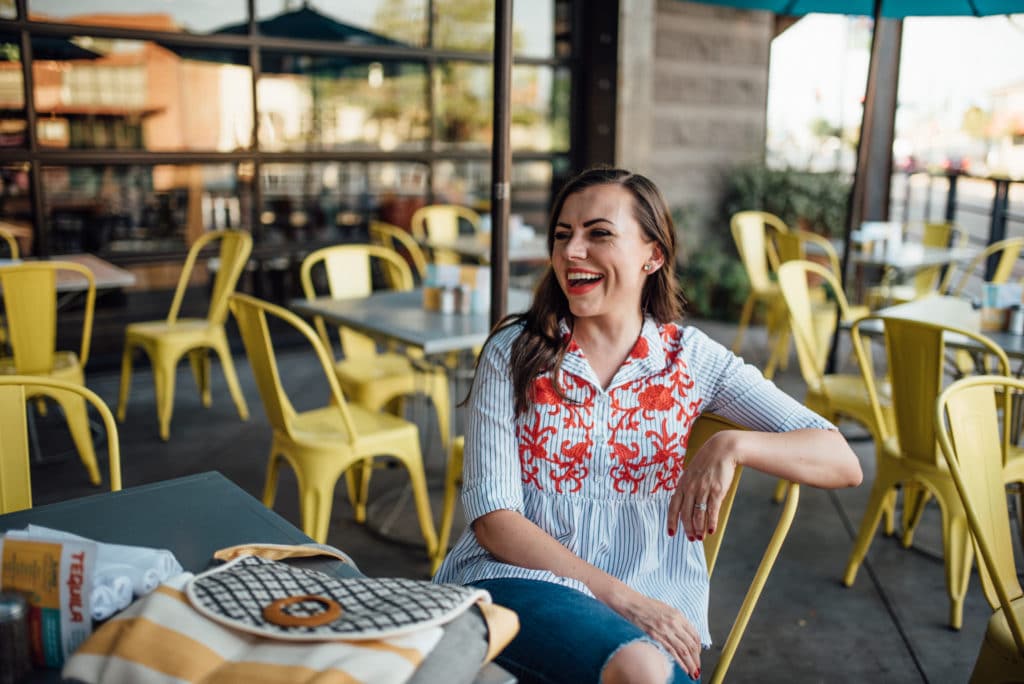 A good pair of heels in your signature color is always the right choice, and I've become a huge fan of statement bags lately. This Sage and Harper bag, originally designed as a diaper bag, actually makes the best camera bag for all my friends who always seem to have a camera in tow, and I love how lightweight it is with cute designs to make an outfit feel even more fun.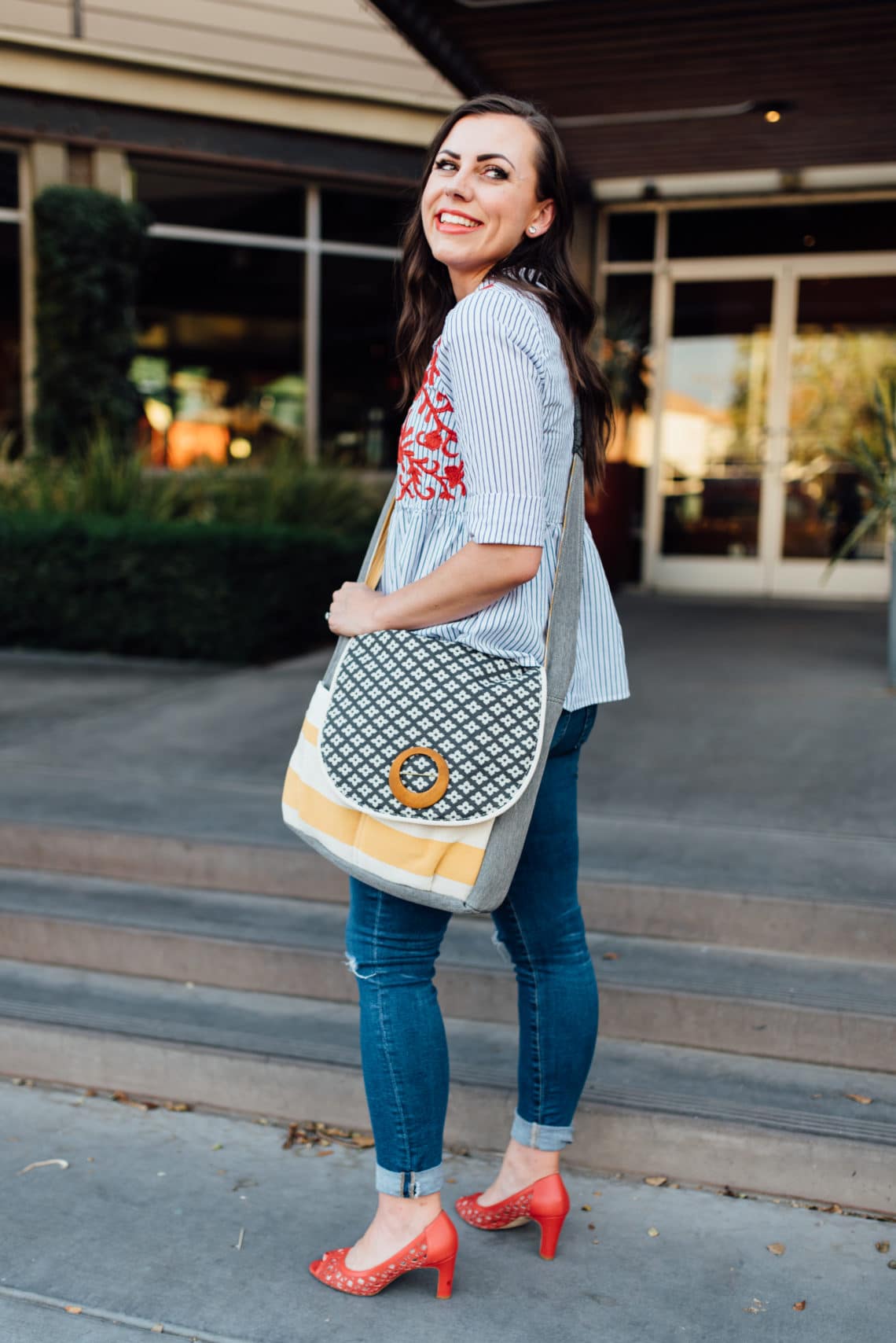 We all know it's who you're with that makes the date, but I have to add that the perfect top, your favorite heels, and a quality burrito are pretty up there too!
Pictures by Christie Knight
Get 365 Date Ideas!
We want to help you have the best date nights ever! Grab this FREE printable with 365 date ideas, a date for every day of the year so you never run out of ideas!