Sedona Getaway: Pink Jeep Tour
Why book a Pink Jeep Tour: Our experience, pictures, and how to find the best Pink Jeep Tour for you!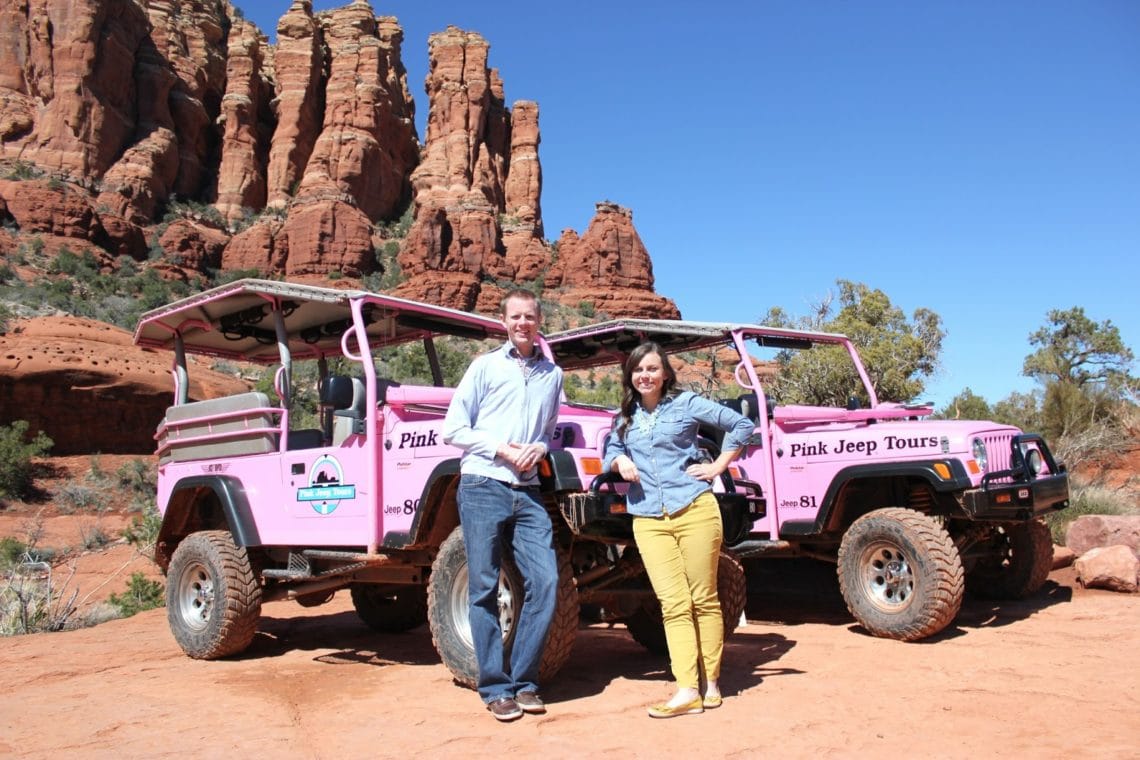 Pink Jeep Tour
We woke up for our last day in a Sedona a little sad that it was coming to end so fast, but pretty excited that we had saved the best for last! My company built The Pink Jeep Tour website and has helped with some stuff even as it has passed through a few agencies. It's fun to get to be the consumer instead of the person quoting the time and booking the programming! We knew there were cheaper options, but for just the association and for the sake of quirkiness, we chose the Pink Jeep Tour. Guess what, we're glad we did!
We started off with lunch at the Pink Java Cafe, we were lucky to find an online deal that gave us a discount on our tour and free lunch! We both enjoyed the pesto chicken panini. We really enjoyed the view behind the restaurant while we waited for our tour.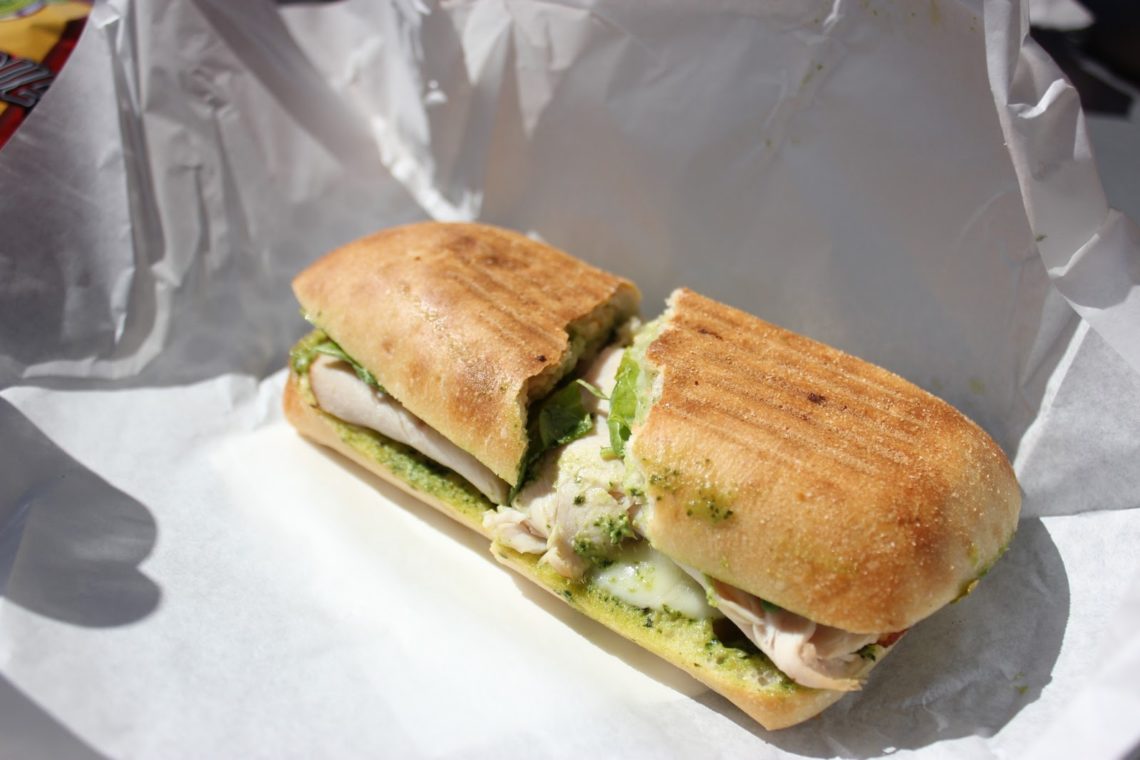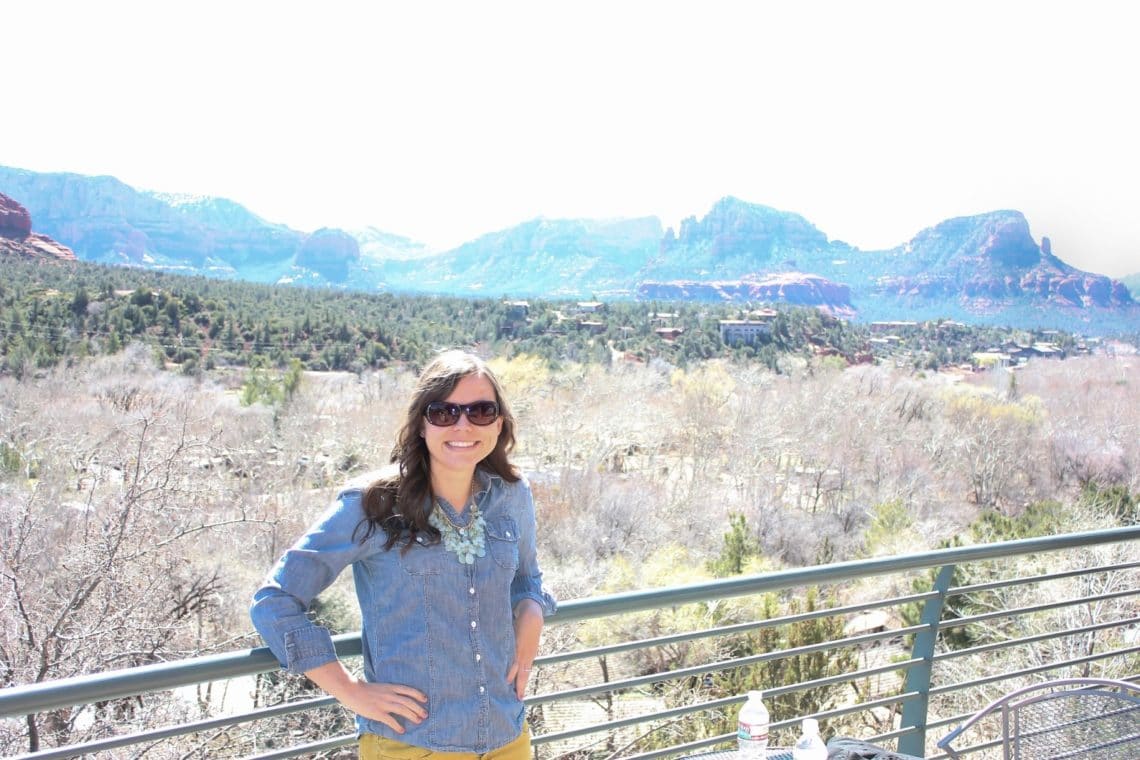 The Best Pink Jeep Tour for You
Then we headed out on the Broken Arrow Tour. We did a little research and found this one is the not only the cheapest but also the most popular. They are the only jeep company with a permit to travel through this area, and they also spend most the tour off-roading with some fun terrain! We like adventure, so this was up our alley!
I'd recommend looking at rankings, reviews, and frequency of tours to get a feel for the most popular. Some are more intense, some are longer, and some cover areas hard to see by foot. Check the Pink Jeep Tours website and online reviews to find the best Pink Jeef Tour for you.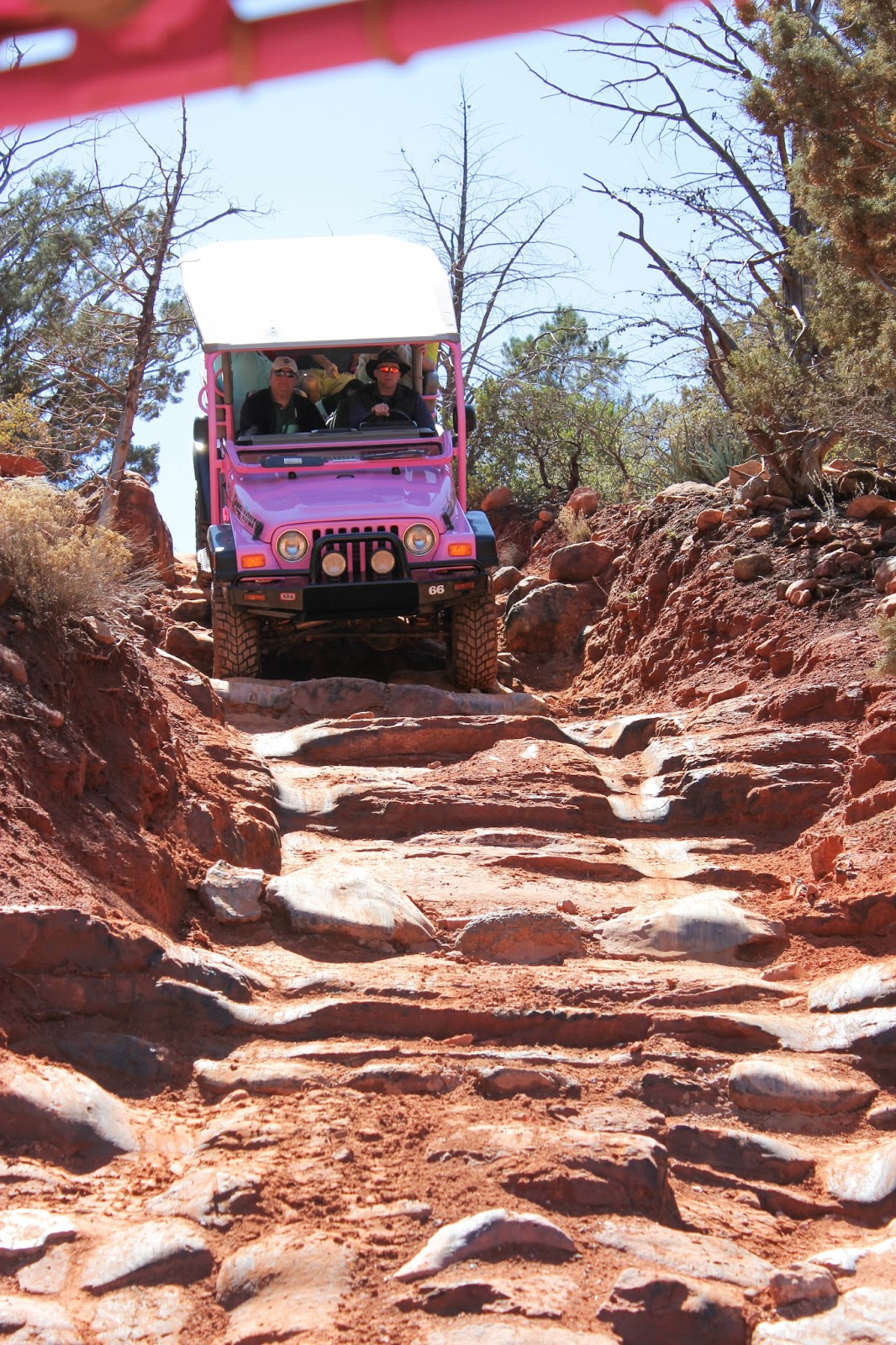 We could hardly believe how gorgeous everything is when you get out of town.
And we were lucky that we stopped on the two most scenic areas and were able to snag some pictures in this amazing environment.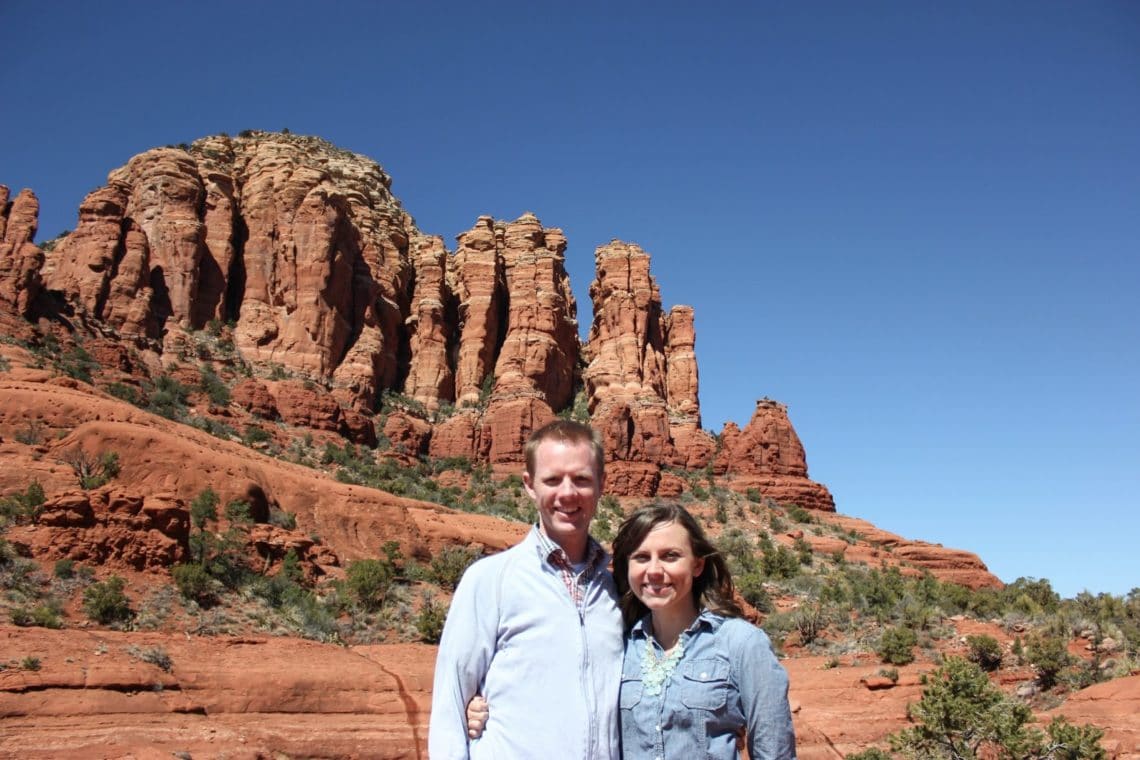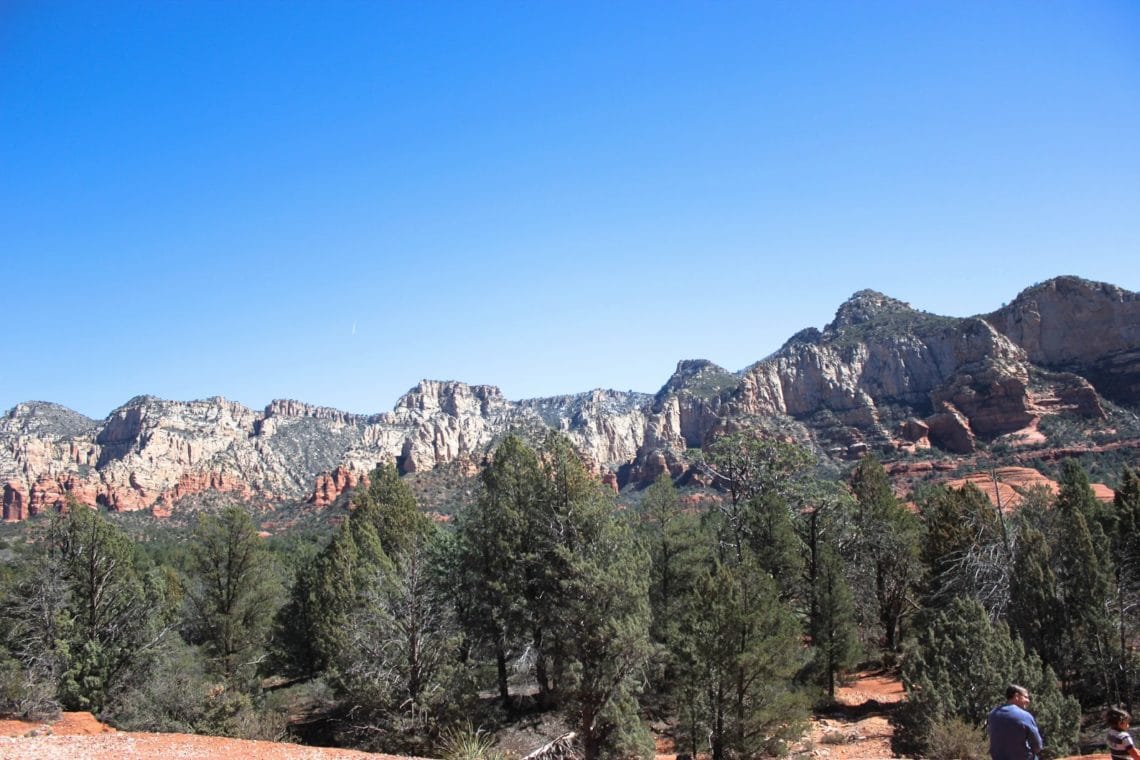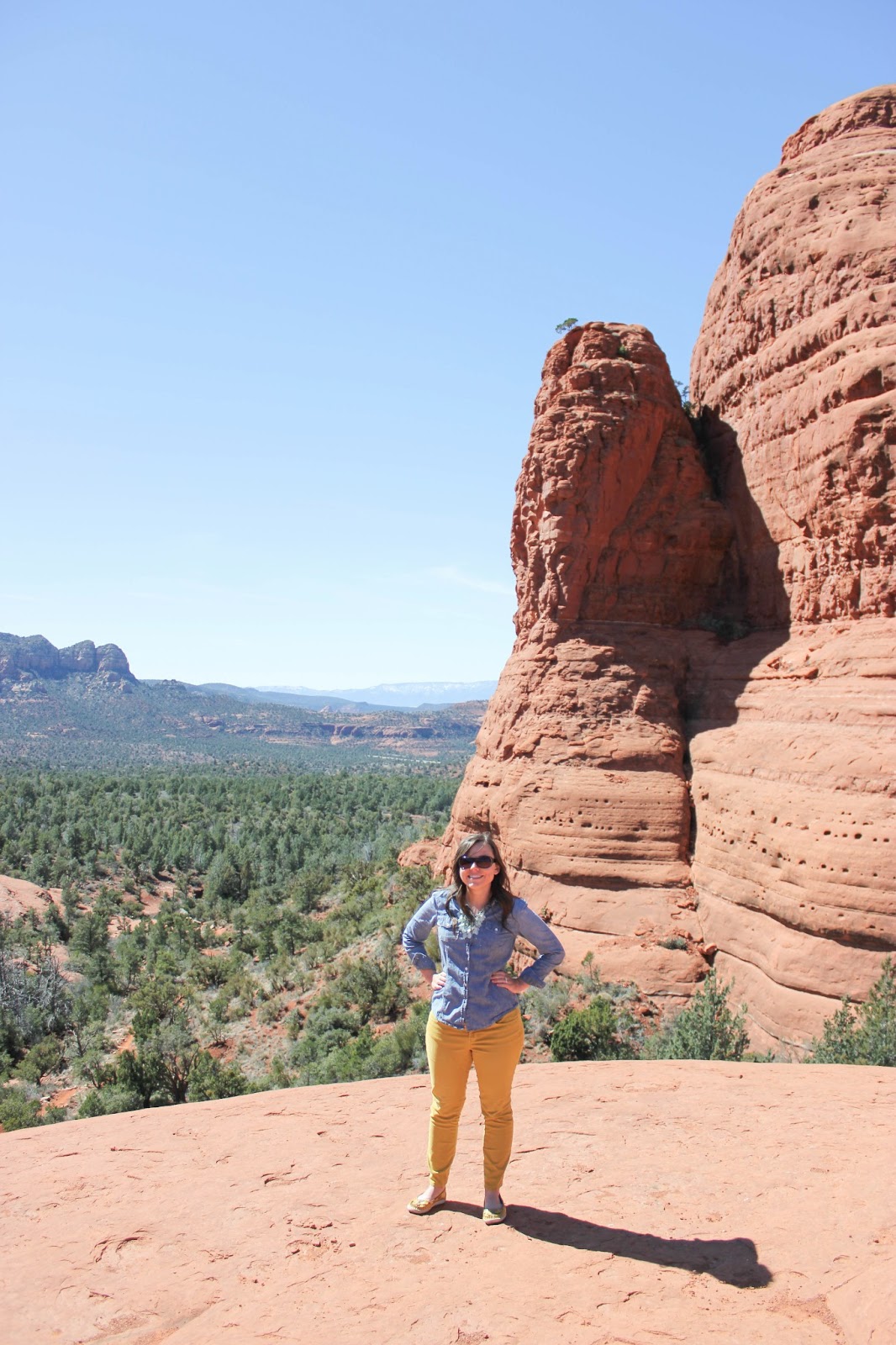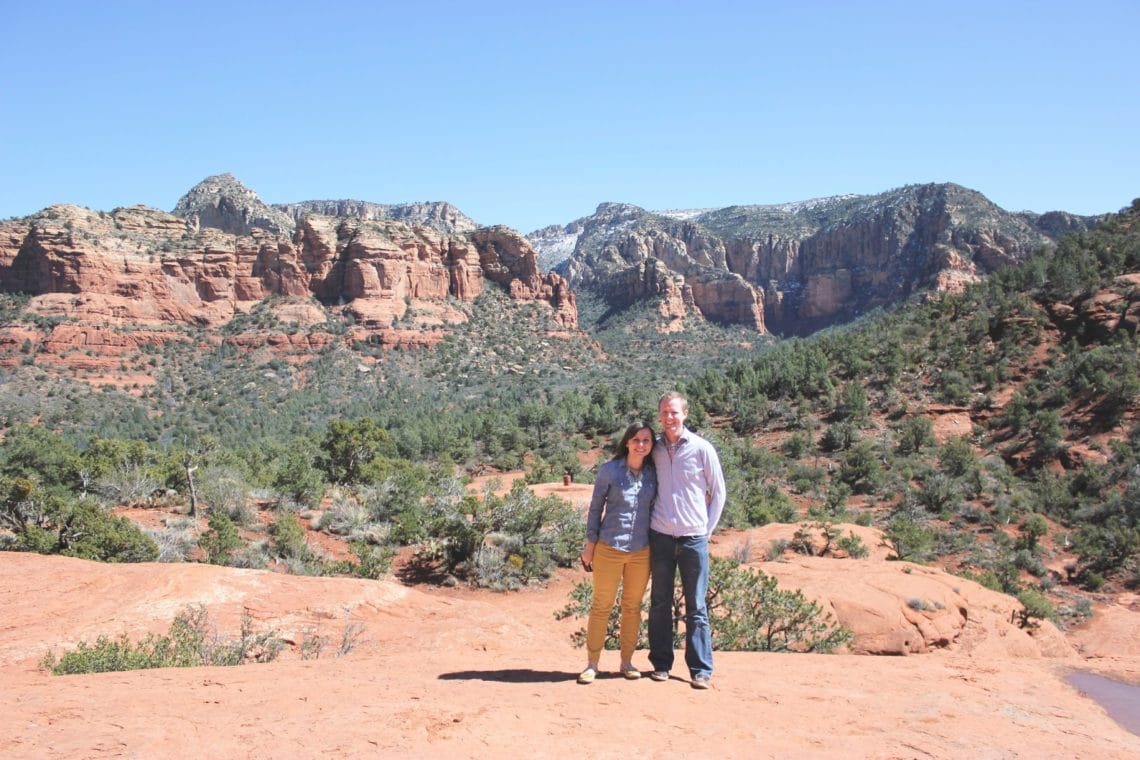 I'm a little afraid of heights, and this boy was having way too much fun with ledges for my liking.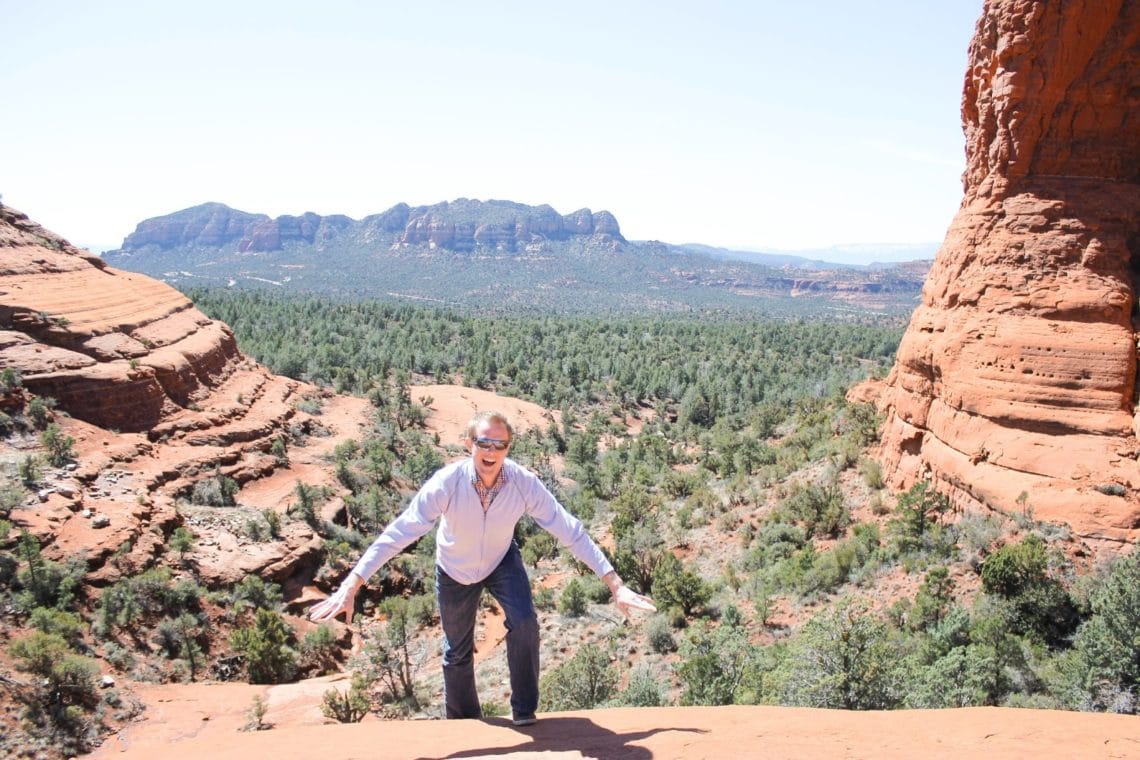 But by the 2nd stop I had forgiven him! We loved this view, overlooking the city of Sedona.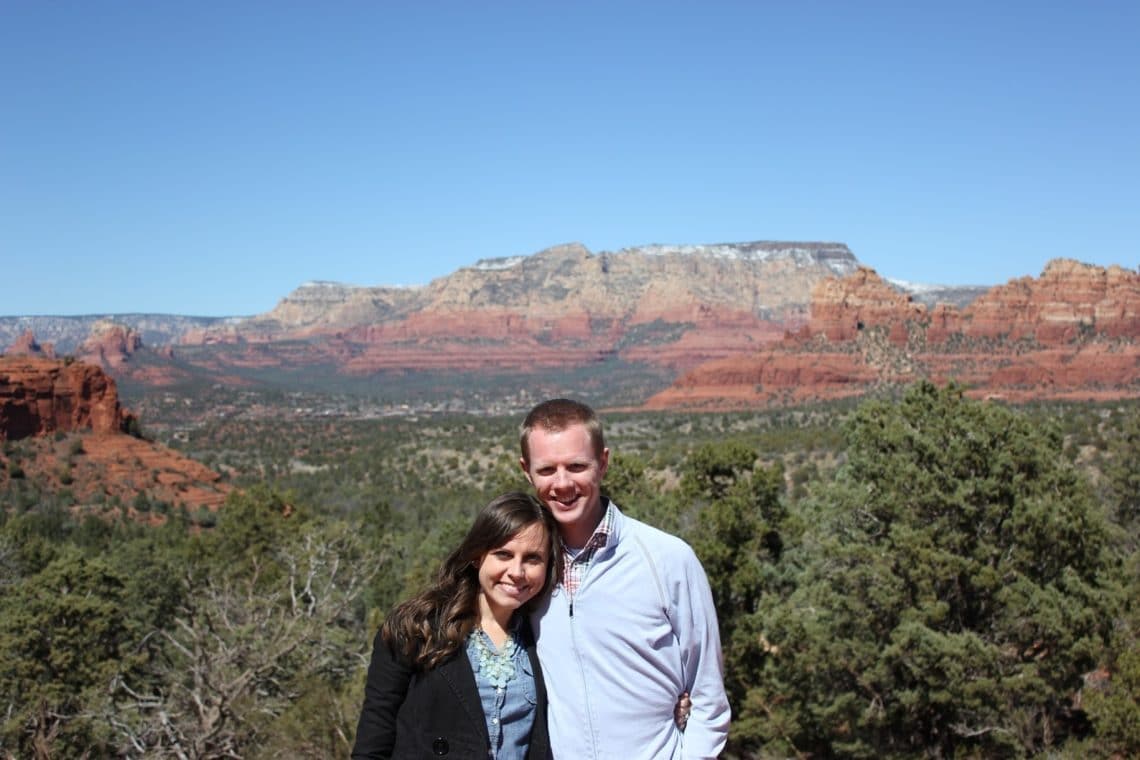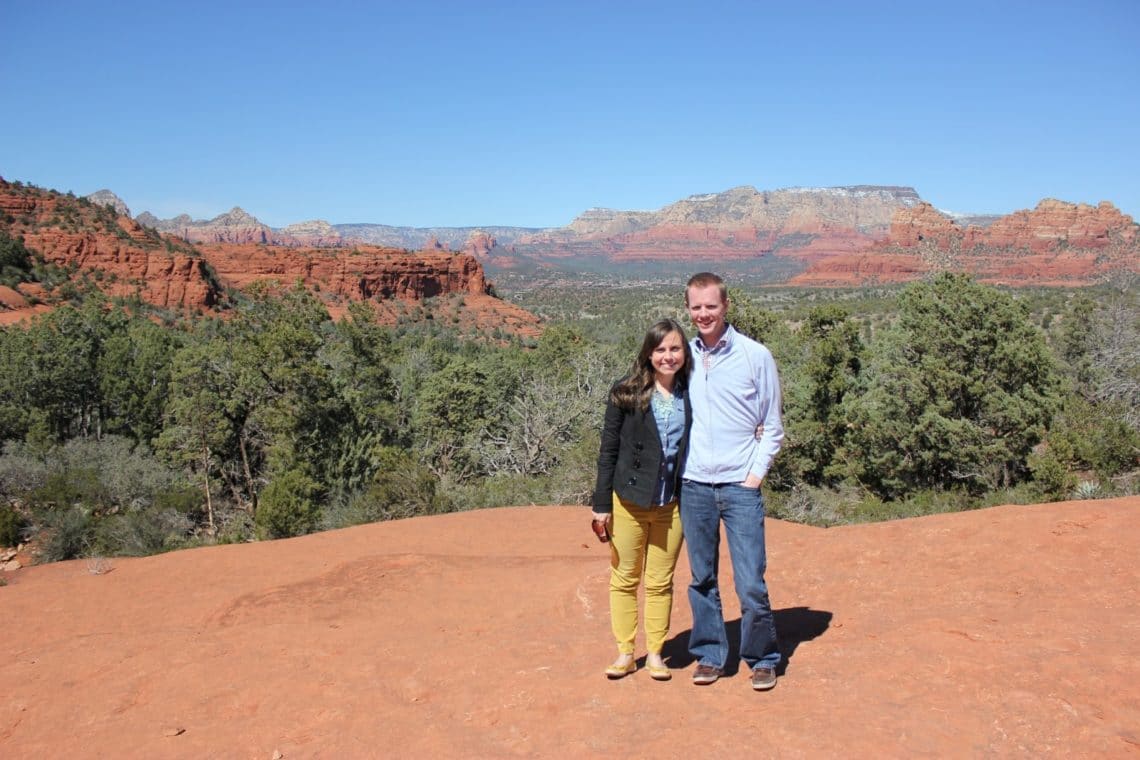 These red rocks and sandstone structures are not something we'll easily forget, just so crazy pretty!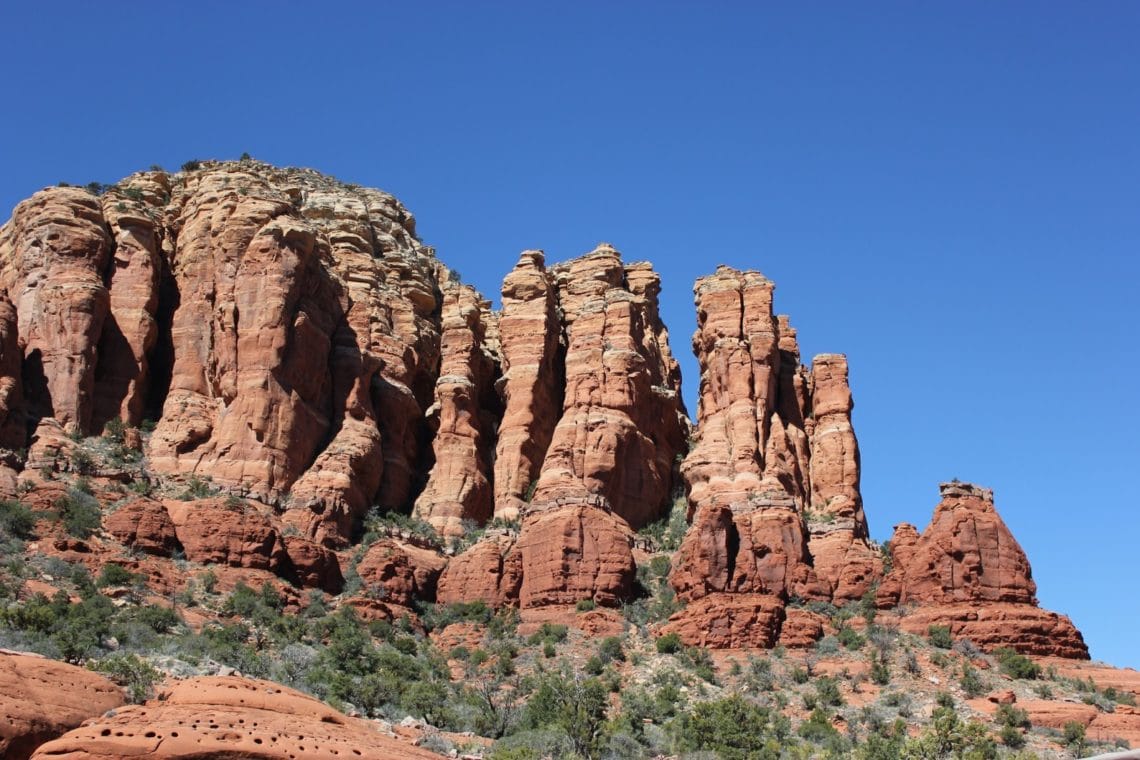 Definitely a date/activity/getaway we'd recommend to anyone! It's such a thrill and an amazingly scenic thing to do. We're so glad we booked a Pink Jeep Tour in Sedona!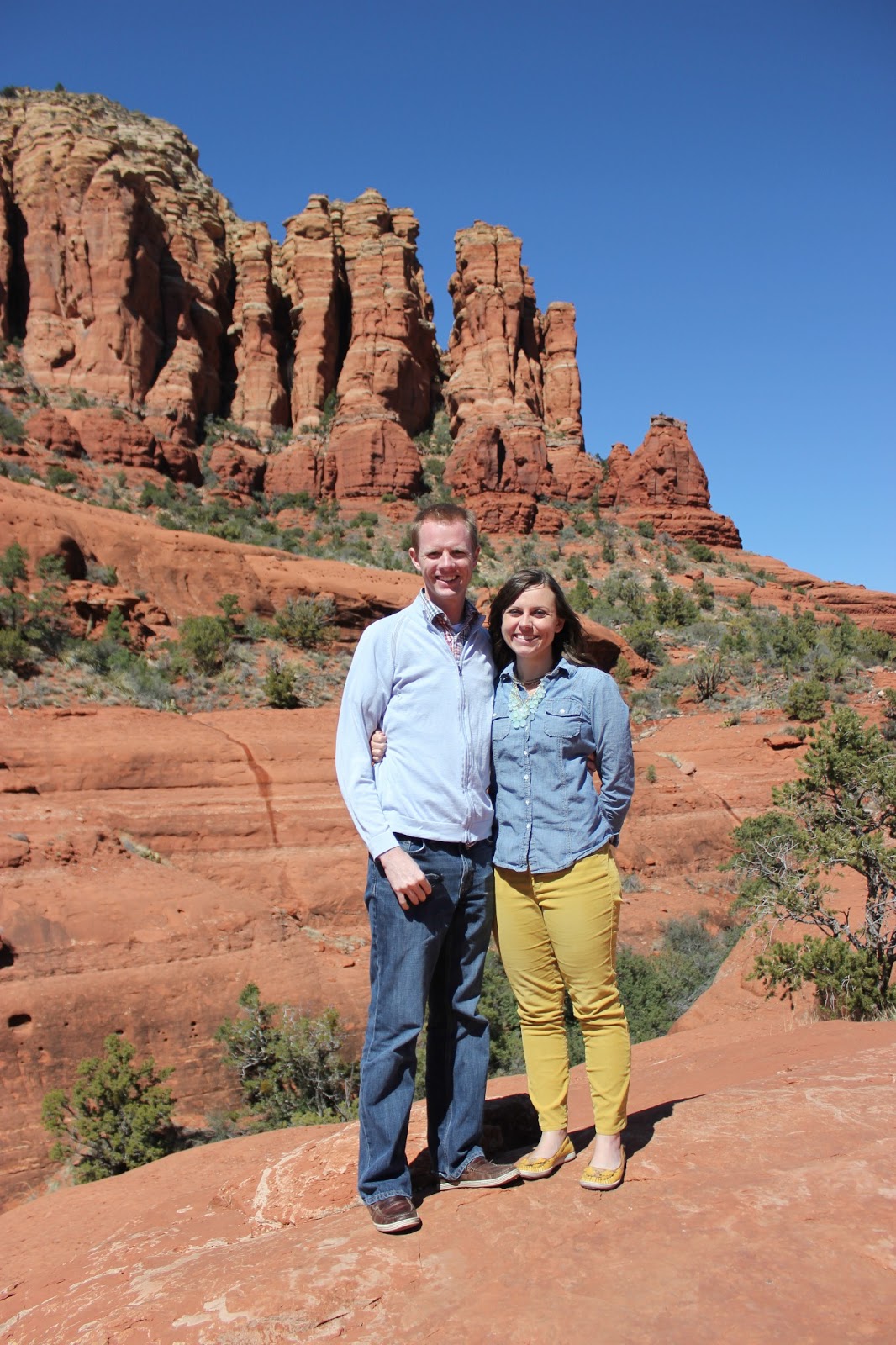 Like this Sedona Getaway post? You may like these other things to do in Sedona:
Sedona Getaway: Day 1
Get 365 Date Ideas!
We want to help you have the best date nights ever! Grab this FREE printable with 365 date ideas, a date for every day of the year so you never run out of ideas!