1000 Degrees Neapolitan Pizza Family Date
Date Info: 
1000 Degrees Pizza Night Family Date   
Price: Plan about $10 per person 
Location: There are several throughout the country, this one is in San Tan Village in Gilbert, AZ 
We were invited to try 1000 Degrees Pizza and our meals were comped, but all opinions and experiences are our own. 
We love our nights where we plan food and activities that are perfect for family dates. When Mack gets to tag along and enjoy new foods he seems extra happy. We also find these are perfect ways to double date without having to hire sitters or hurry home- we can all just go together and bring our kids and enjoy family date night.
We were invited to try a new place that recently opened in San Tan Village in Gilbert, Arizona- 1000 Degree Neapolitan Pizza. Since going to Italy we've been even more obsessed with Neapolitan pizza, so it was pretty impossible to turn down the offer!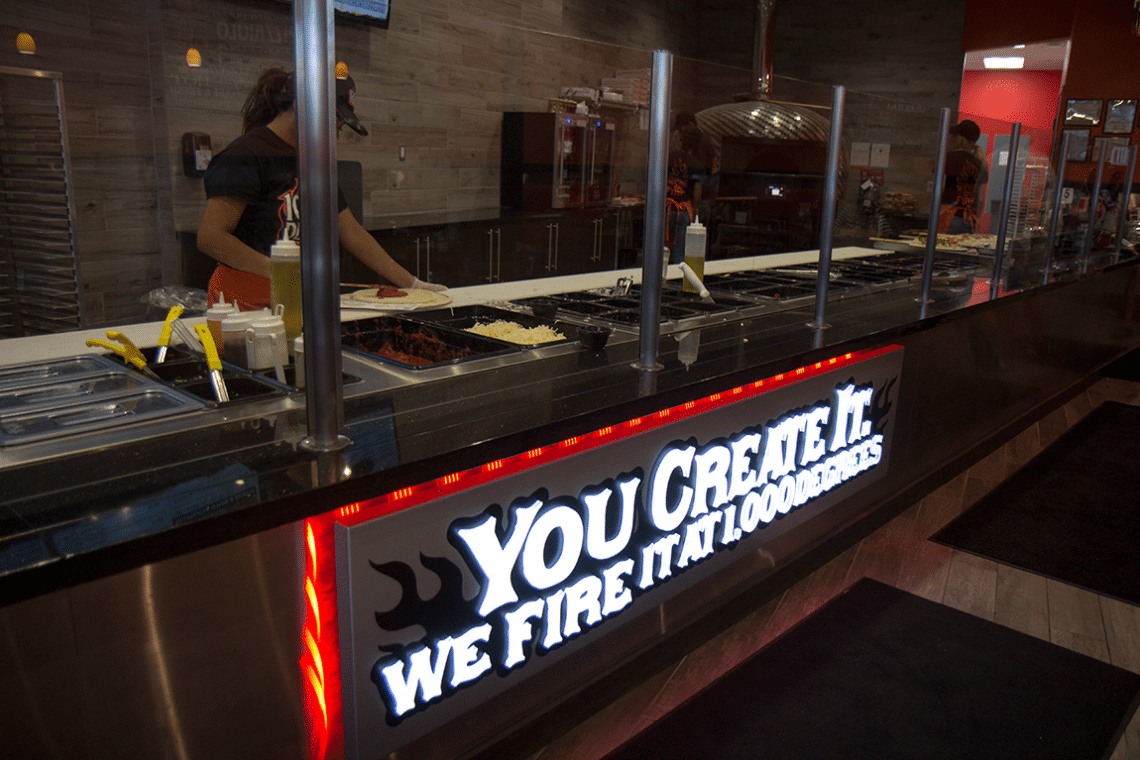 They dough is ready to go and you can choose to build a custom pizza, or they have several tried-and-true unique combinations to try.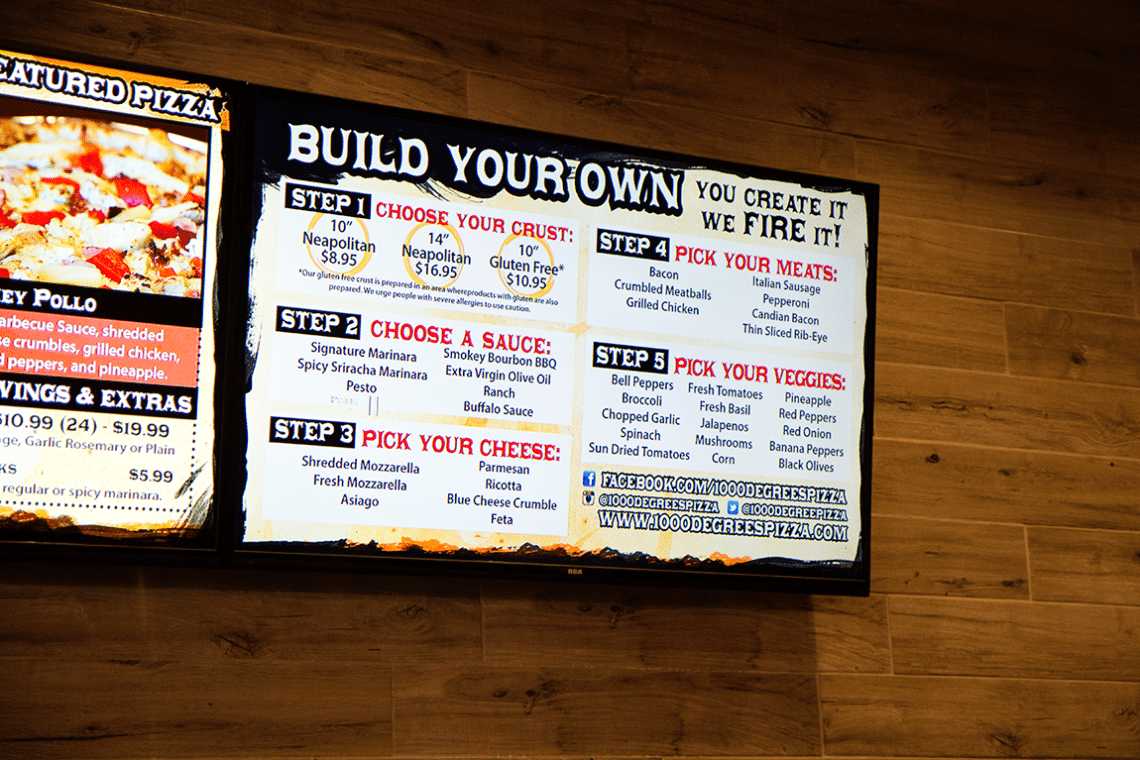 Everything is built fresh, and looks delicious before it's even baked!
I kind of loved how into the process the baby was. He just watched glued to the process and every topping. I love how much this kid loves food and figuring out how it's made.
 Pizzas bake for only a few minutes, the 1000 degree oven bakes to perfection in no time flat. I love how fresh food from scratch can be fast food too!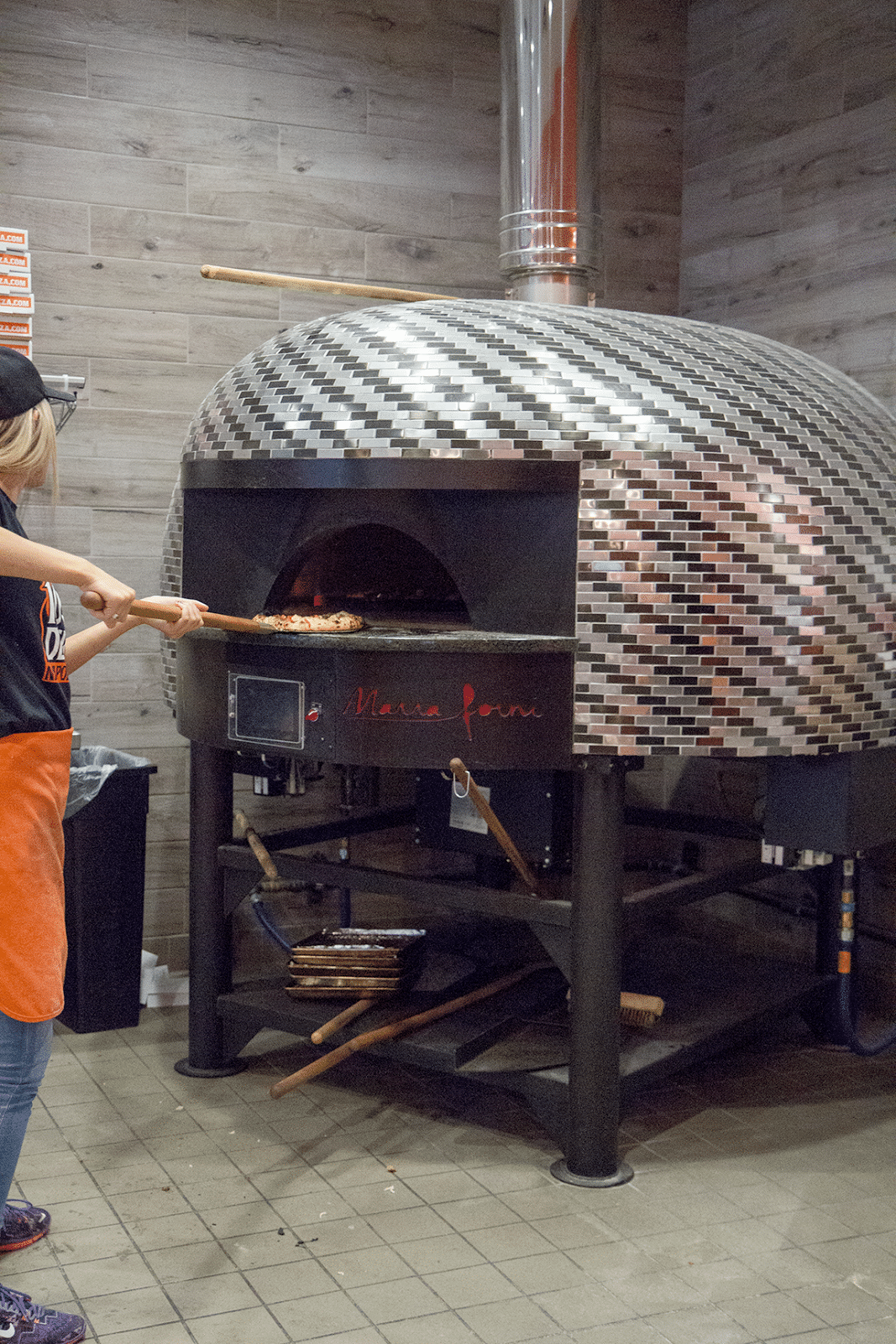 Each adult in our party had their own pizza, and we decided it would be fun to share and try several options. It was cool to try their gluten free crust, which is pretty great for anyone with allergies! I'm a little picky about my dough, and gluten free was still really good!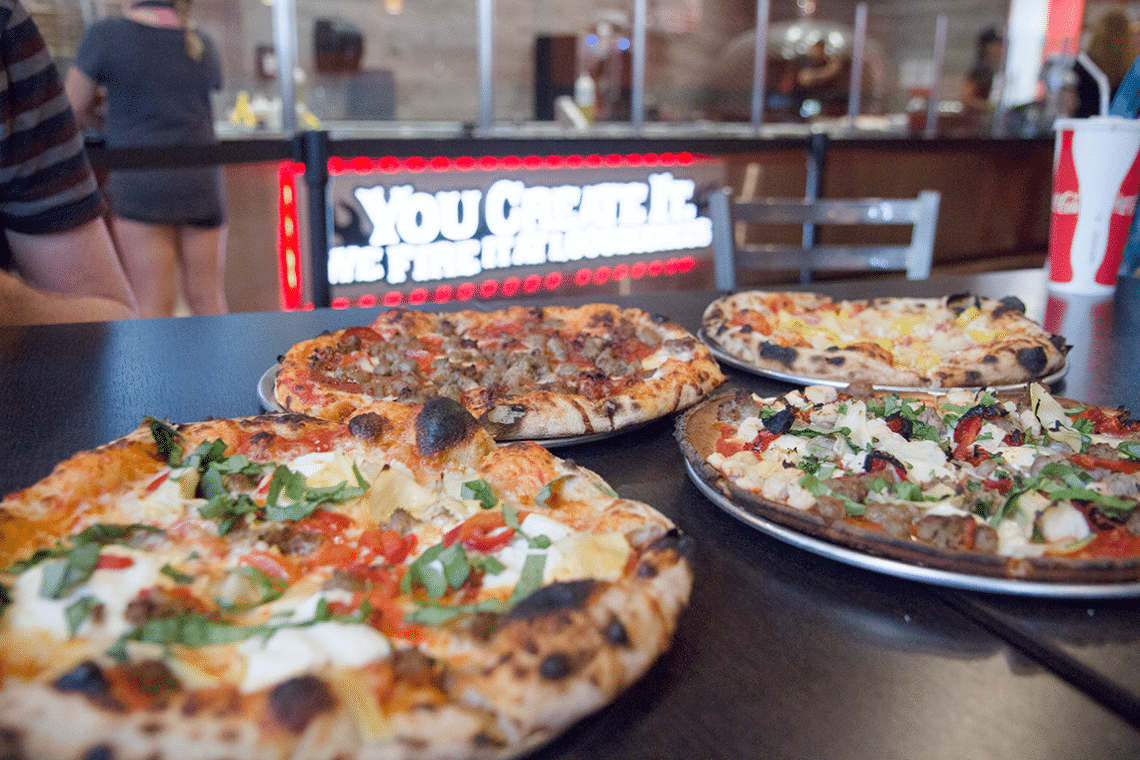 Everyone really enjoyed their pizza! We were surprised how good, how fast, and how affordable 1000 Degrees is- it's definitely a place we'd love to return to!
Also if you follow me on Snapchat (camillewhiting) you know this already, but the setup was my favorite. In the back their are booths for family dining a movie playing. Kids can enjoy a movie night with pizza, and there's a great setup to talk. In the front, it's a different vibe! It's more modern and like an Italian cafe with smaller tables. It's romantic and great for a date spot to sit and chat. I love that 1000 Degrees is by a theater, so if you want to grab dinner before or after a movie, it's a really great place to do so!
But if you want to just go watch your family enjoy every bite of their pizza, it's still a great way to go!
Get 365 Date Ideas!
We want to help you have the best date nights ever! Grab this FREE printable with 365 date ideas, a date for every day of the year so you never run out of ideas!