How to Use Packing Cubes: Our Favorite Family Travel Hack!
If you take even one trip a year, packing cubes will be your best friend! Here's how to use packing cubes and why our frequent flyer family swears by them!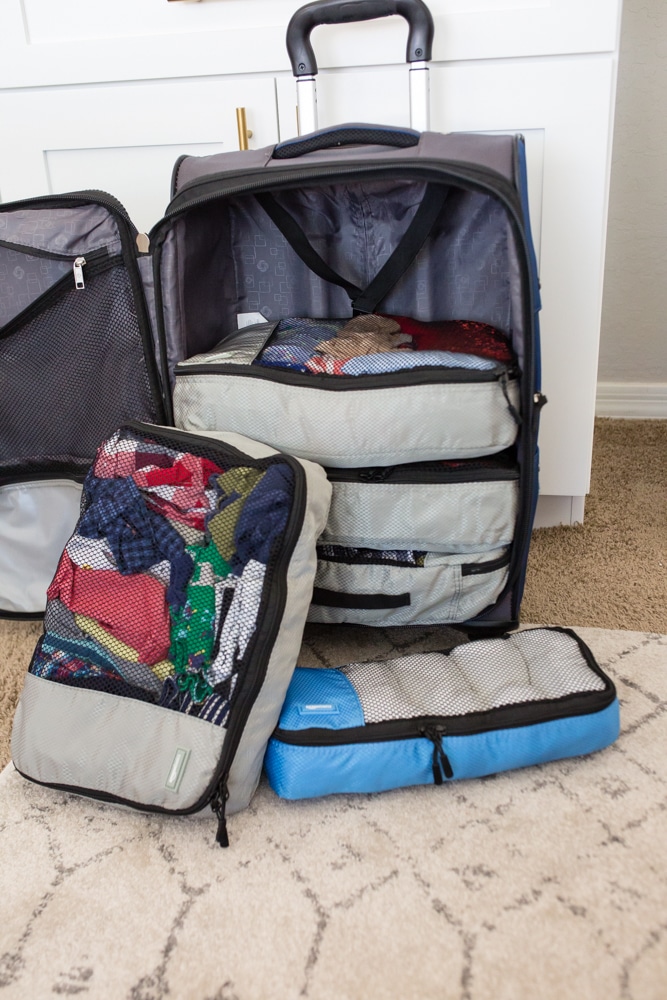 I'm typically an early-adopter and love trying new things and new products. But I am to admit there's a party I should I have joined years ago: the packing cube party.
What are Packing Cubes?
If you don't know what I'm talking about, let me share the joy and knowledge that are luggage packing cubes.
They are simply small cube-shaped flexible containers that help organize items in a suitcase. They come in a variety of shapes and sizes. And although they may seem very simple and like one more thing to buy, they can make all the difference in keeping your trip and your family organized!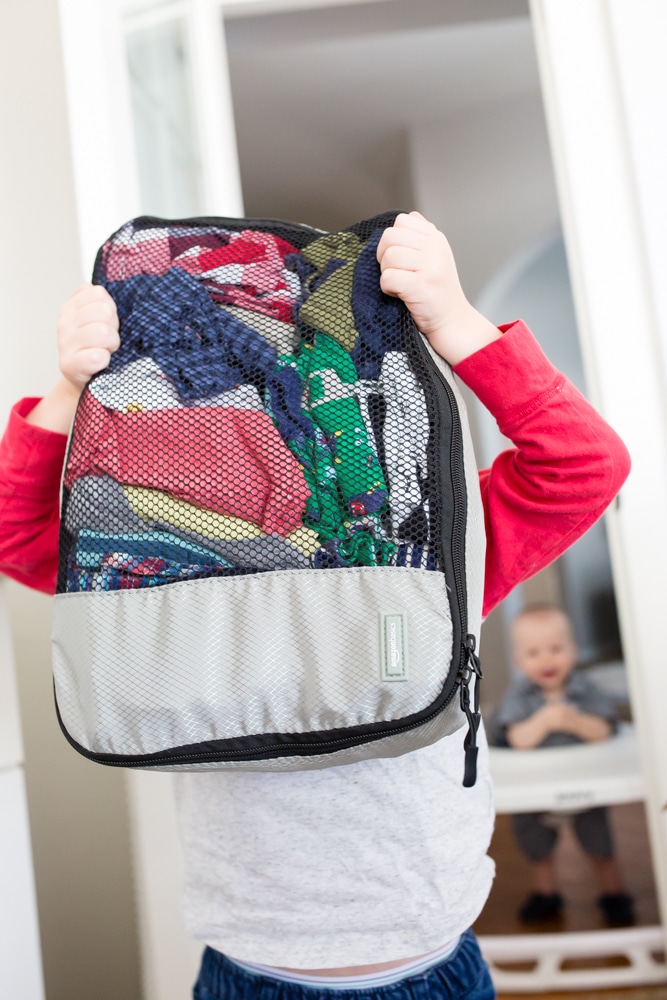 What Size of Packing Cube Do I need?
We just invested in a simple set of packing cubes for our family trip to Europe. I'd heard nothing but good, and I knew they would likely simply packing for four people in two carry-on spaces.
We love to pack light, we love to stay organized, and when you're doing that for four people it can get tough! But I'm pleased to report that packing cubes made everything so much easier!
After reading several reviews, I learned that most people don't recommend the large packing cubes. They take up a lot of a suitcase and are a little more space than most people need for a week trip. But the medium packing cubes had rave reviews.
I have to agree medium is my favorite. They fit just enough stuff, and they are still small enough to arrange in a suitcase. I'd highly recommend investing in medium packing cubes, and a small set too. Let me show you why, and here's how to use packing cubes to their max potential.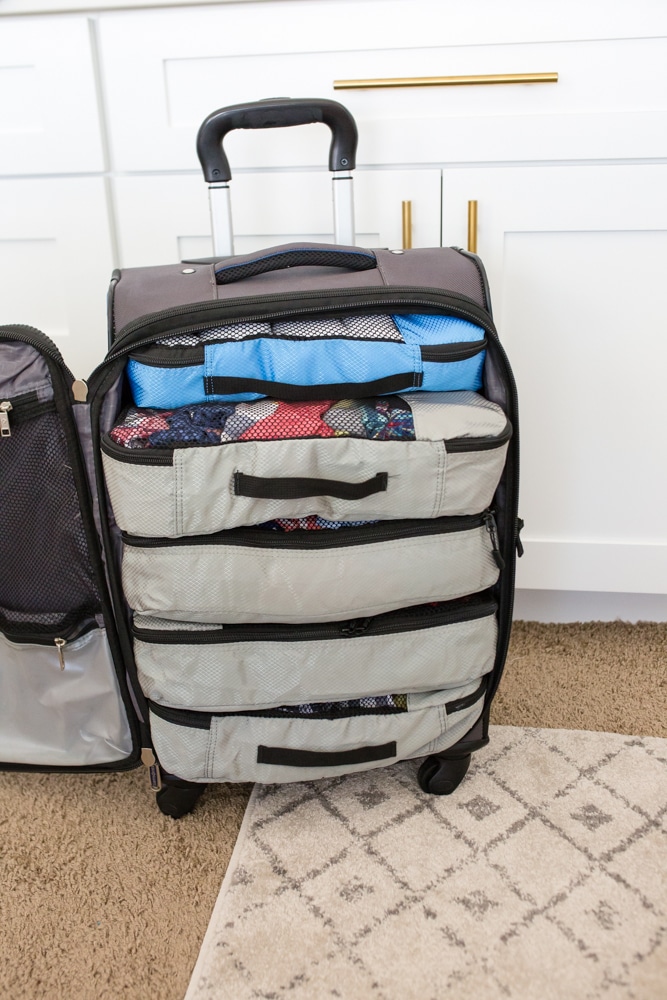 How to Use Luggage Packing Cubes
You have two excellent options for packing with packing cubes. First is folding flat and stacking your clothing items to fit in the cube in layers.
The second option is to roll clothing items and fit side-by-side within the cube. My husband prefers the first option, I prefer the second.
The point is to snugly fit your clothing items in a cub space that will keep them organized.
We do one medium cube and one small cube for each family member. A medium cube contains the majority of our clothes, and the smaller cube we use for socks and underwear.
Medium cubes are fantastic because they not only stack clothes nicely, but they stack perfectly inside a carry-on. We can add our four cubes in one space, with room for two small cubes too. Just like that, the majority of our clothes are all set for our trip!
They help us stay organized while packing, and pack light too!
I love that they can fit in a drawer at a hotel or Airbnb. But if we're staying somewhere without great storage, we're still set with a station for each family member.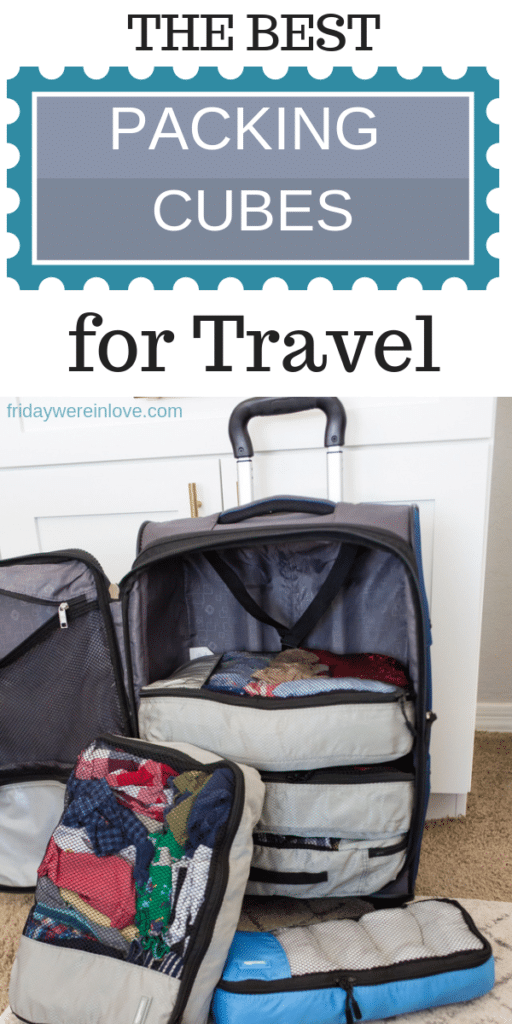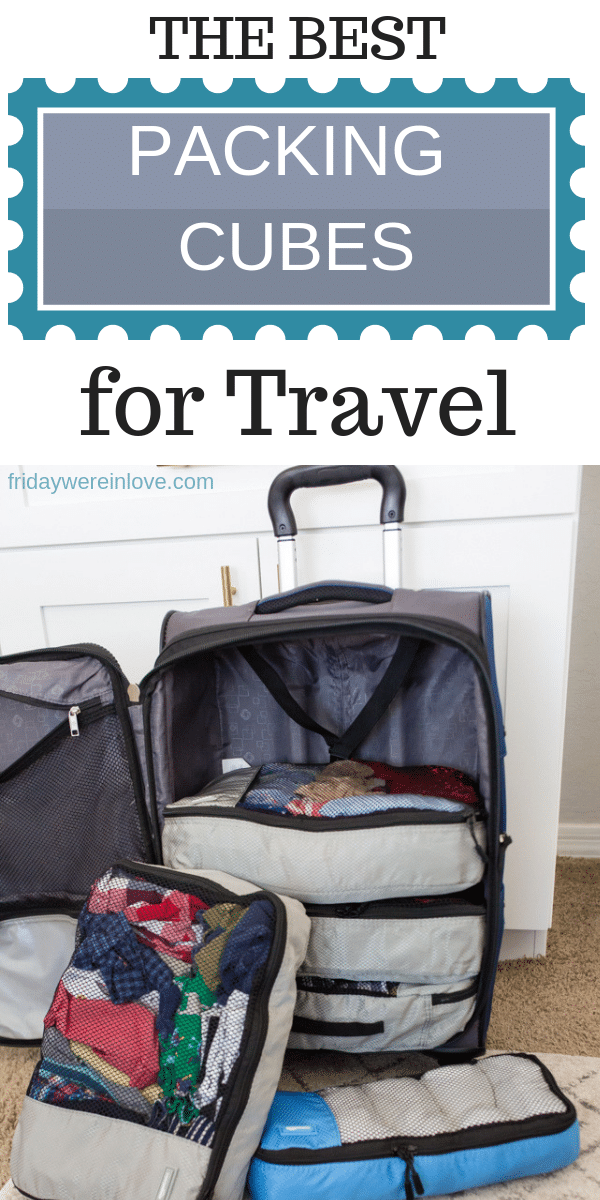 Travel Packing Cubes Use
As parents who believe in family travel with kids, it's amazing to easily know where each kid's items are. If we get in late, we can still grab each cube and find just what we need for both of our children. In fact, we just had this happen on a trip to Portland. Our flight was delayed, and we ended up getting to our hotel at 3:00 AM. I couldn't believe how easy it was to grab each child's cube and grab pajamas and the baby items we needed even in the middle of the night. Travel packing cubes make everything so easy!
Additionally, I became a travel packing cube convert when we went to Europe as a family. We were moving from place to place in Europe, we were so organized! I loved knowing getting ready would be easy everywhere we went.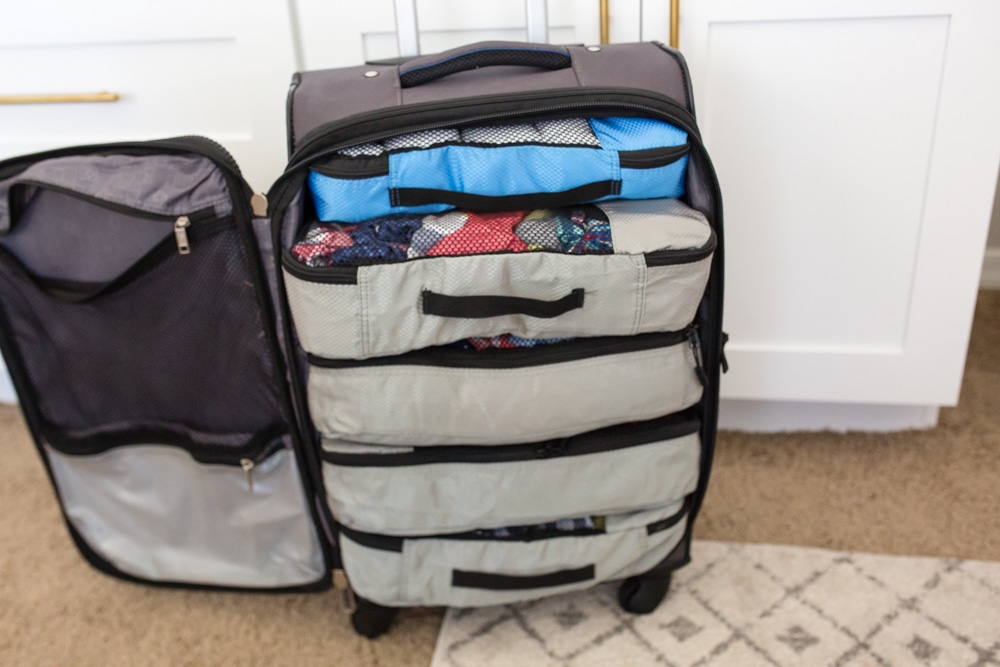 Suitcase Packing Cubes Organization
But even if you don't have kids, I'd highly recommend getting at least one set with a variety of sizes suitcase packing cubes. Jacob travels often for work, and even when it's just an overnight trip, he's still a huge fan of packing the cubes to organize his luggage. It makes outfit planning, dirty clothes sorting, and business and travel clothes separation so easy. They really are the best way to pack a suitcase and get just what you need quickly.
I'm team luggage packing cubes forever now! I think they are the best travel investment we've made in years! If you're on the fence, I can't recommend them enough! They are so worth it even if you only use them one trip. But boy are we glad we'll be using them for every trip for years to come!
Like this travel hack? You may like these posts too:
How to Pack for 7 Days in Peru in Less Than One Carryon
Best Women's Walking Shoes for Travel
Baby Travel: 9 Reasons to Include Travel With a Baby
Traveling to Europe with Toddlers: Tips and Tricks for International Travel
Get 365 Date Ideas!
We want to help you have the best date nights ever! Grab this FREE printable with 365 date ideas, a date for every day of the year so you never run out of ideas!