Barrio Queen Date Night
Date Info:
Barrio Queen Mexican Restaraunt
Price: I'd plan for $30-40 for two (plan more if you get drinks or an appetizer)
Website
: Check out their menu and locations on their 
website
Location: Barrio Queen Gilbert ( but there's a Scottsdale and Phoenix restaurant with two opening soon in Tempe and Queen Creek!)
Whenever it hits over a hundred degrees, we start to wonder why we live in Arizona. But a few years ago we were eating some of our favorite Mexican food on one of the hottest days of the year and I turned to Jacob to ask an important question.
"Would you rather live in the heat and have some of the best Mexican food in the land? OR would you leave the Mexican food and the heat?"
It took the man about three seconds to say "I'll gladly deal with the heat for good Mexcian food!"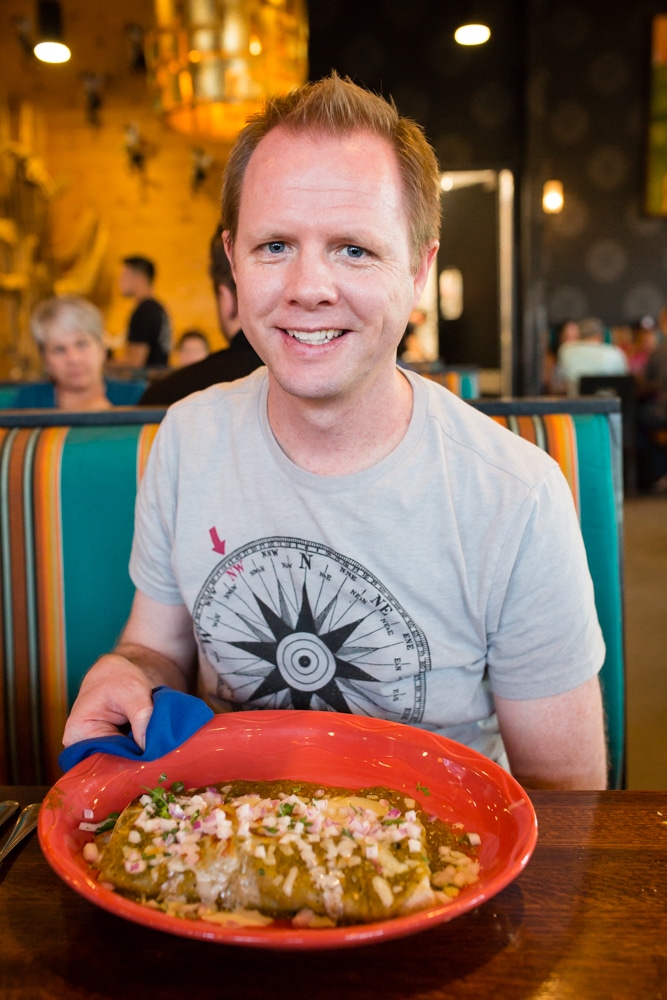 If you saw my post about Living in Phoenix where I share our top 12 reasons we love living here, you know Mexican food is on the list! It seriously is amazing here!
Now that we're back in the heat of the summer, we're eating a lot more Mexican food! And we decided a quick date night out to dinner to try a new place was in order last week.
I've been to Barrio Queen with friends. But somehow we've never been together. It was time to remedy that!
Barrio Queen started in Phoenix, and now there are several locations in Arizona. The most exciting one is the Barrio Queen Gilbert since we live in the East Valley.
Barrio Queen Gilbert Highlights
Let me tell you some highlights of Barrio Queen Gilbert:
Chips and Salsa
Not all Mexican restaurants are created equal. Chips and Salsa make this abundantly clear. We have some places we go just for the chips and salsa and know the food will be a secondary reason. Barrio Queen is a place I could enjoy chips and salsa only, and go home happy! Expect homemade chips, the perfect texture and spice level of salsa, and unlimited portions!

The Location
It's booming in Downtown Gilbert, and there are so many fun places to go. But it's right on the edge of Downtown Gilbert, and it's easy to get to compared to other restaurants. Plus you can people watch on the patio and enjoy one of the best restaurant views.
The Food
I love their tacos. The burritos are excellent too. Plus they have seasonal specials and changing menus. It's all quality items, made from scratch, and just tasty.

The Ambiance
In addition to the location and people watching, the restaurant itself is so fun. You may feel like you're in a scene from Coco. The sugar skulls and artistic paintings are so fun.
Great Staff
They are well staffed with a team of hostesses, waiters, bartenders, and bussers. I love how friendly they are. It's family friendly and also a great date spot, and the staff did an excellent job catering to all crowds.
If this isn't on your Arizona Mexican restaurants list, we wanted to remedy that. Barrio Queen is a great date spot, and perfect to remind you Arizona is amazing, even over 100 degrees!
Want more Downtown Gilbert date ideas? Check out these posts too:
Zinburger Opens in Downtown Gilbert
Joyride Taco in Downtown Gilbert
Living in Phoenix: 12 Things to Love(Opens in a new browser tab)
Get 365 Date Ideas!
We want to help you have the best date nights ever! Grab this FREE printable with 365 date ideas, a date for every day of the year so you never run out of ideas!