Baby Jet Lag and Toddler Jet Lag Survival Tips
Baby jet lag and toddler jet lag can be so overwhelming when you're traveling with kids! Here are the best jet lag with kids tips and tricks to get everyone more sleep and your bodies adjusted.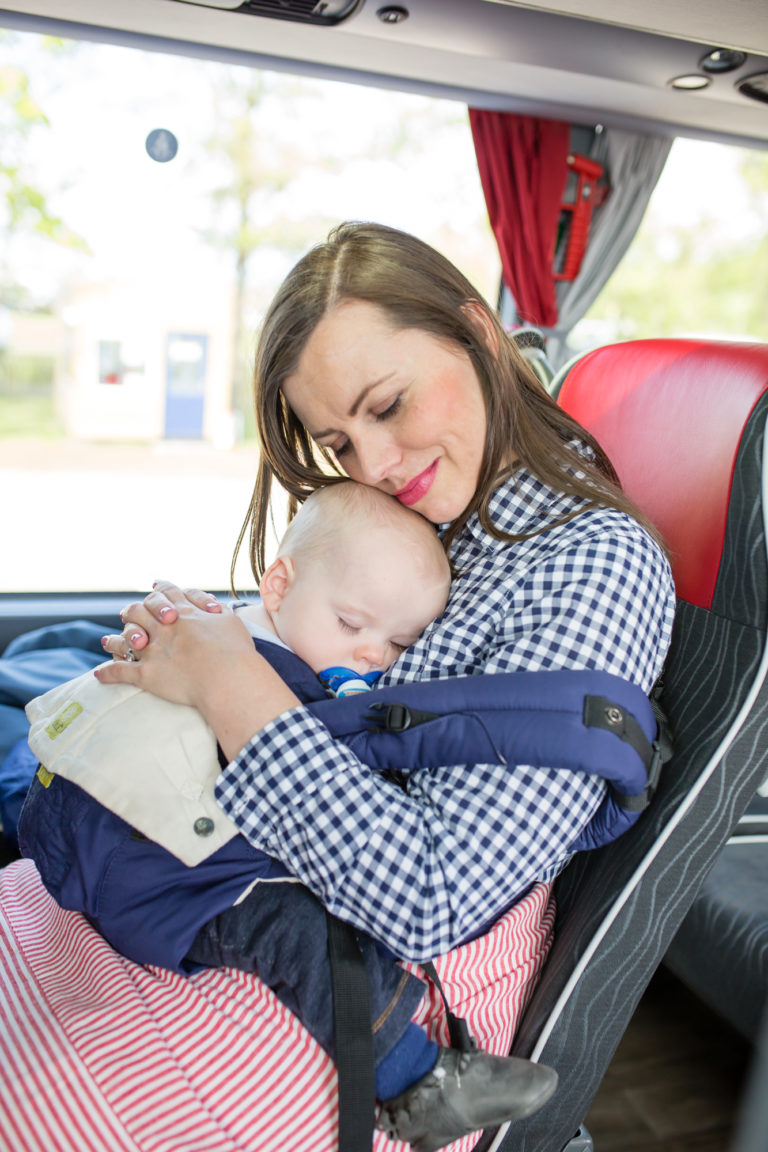 We love traveling to Europe with our kids, including an infant and a toddler. But the first time we went, my biggest fear was what baby jet lag would look like. I'm pleased to report it's not too bad when you have only one kid who takes several regular naps. However, having toddler jet lag mixed with baby jet lag on our latest trip really taught me a lot about sleep management!
If you're traveling with a baby or a toddler, or you're desperately searching for toddler jet lag survival tips, let me share all we have learned in jet lag with kids and how to manage those experiences!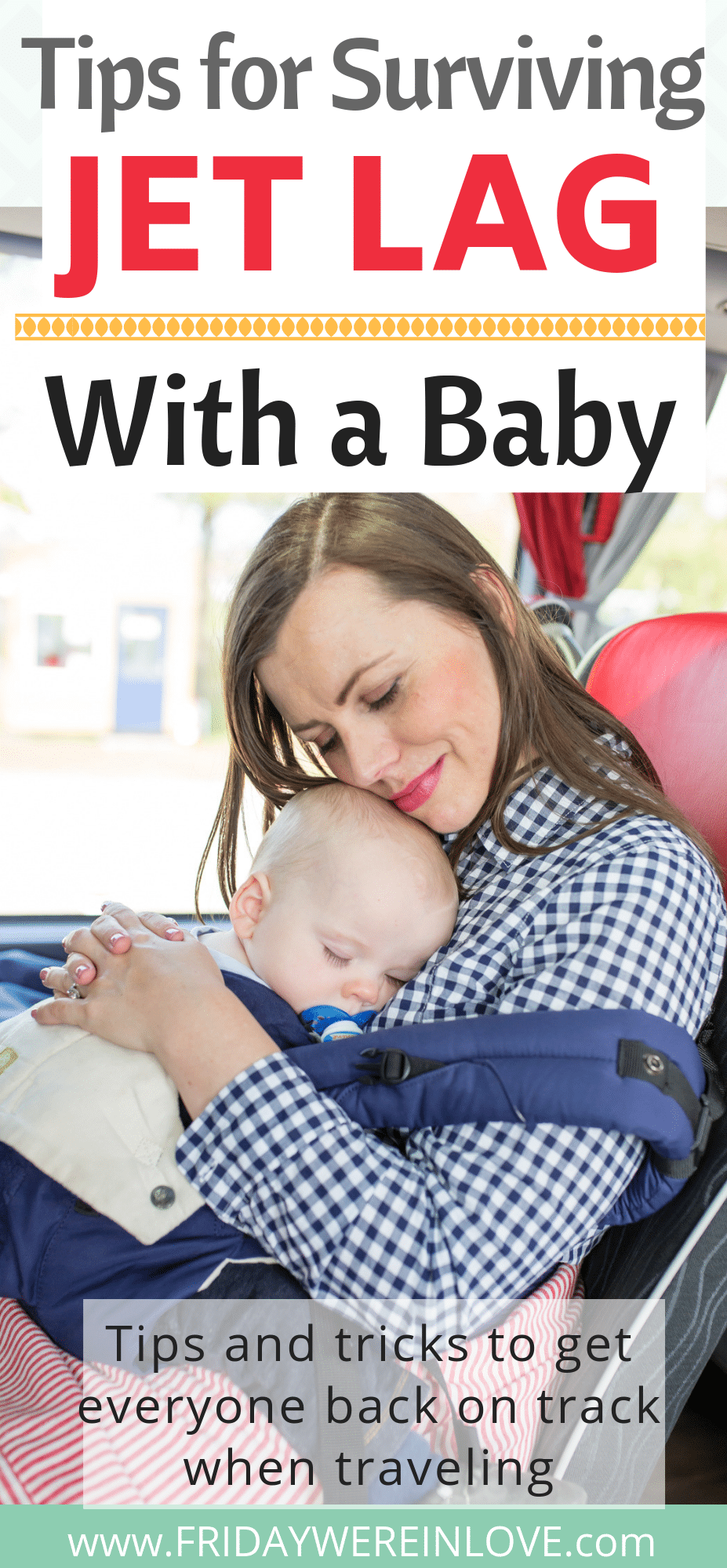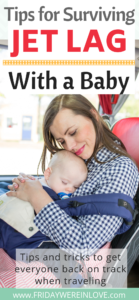 Baby Jet Lag Tips
Having a baby on a normal schedule is such a blessing until you travel. Oh the joys when there are wide eyes staring at you ready to party in the middle of the night. But really, baby jet lag is fairly manageable, and here's what we've learned works.
My best jet lag baby tip: Use the same theory of sleep training when they're a newborn. It's okay to wake them up and help them reset to a proper sleep schedule. Don't give into their sleep schedule, help them adjust to the new one with the following infant jet lag tips:
I learned to let my baby nap when he was absolutely exhausted, and then to help him wake up thinking it was only a nap. After about two days, he started to shift. Feel free to let them sleep a half hour to hour, and then wake them up! It only takes a few shifts in naps means they are tired and ready for bed at bedtime.
Bring extra snacks. When eating, babies typically aren't sleeping. That may mean a bottle or nursing for a small infant, but if they are eating pouches or baby snacks have them handy! It can keep them extra distracted.
Give them attention so they can stay awake. Look them in the eyes, physically play with them, and help them stretch out awake times.
Make night time extra dark and extra comfortable. When our babies are in very dark rooms (sometimes the bathroom or closet) they seem to sleep much better. We had nap times in the bright rooms, and sleep time in a dark space. It's something we do at home, and it's something we make sure to do while traveling!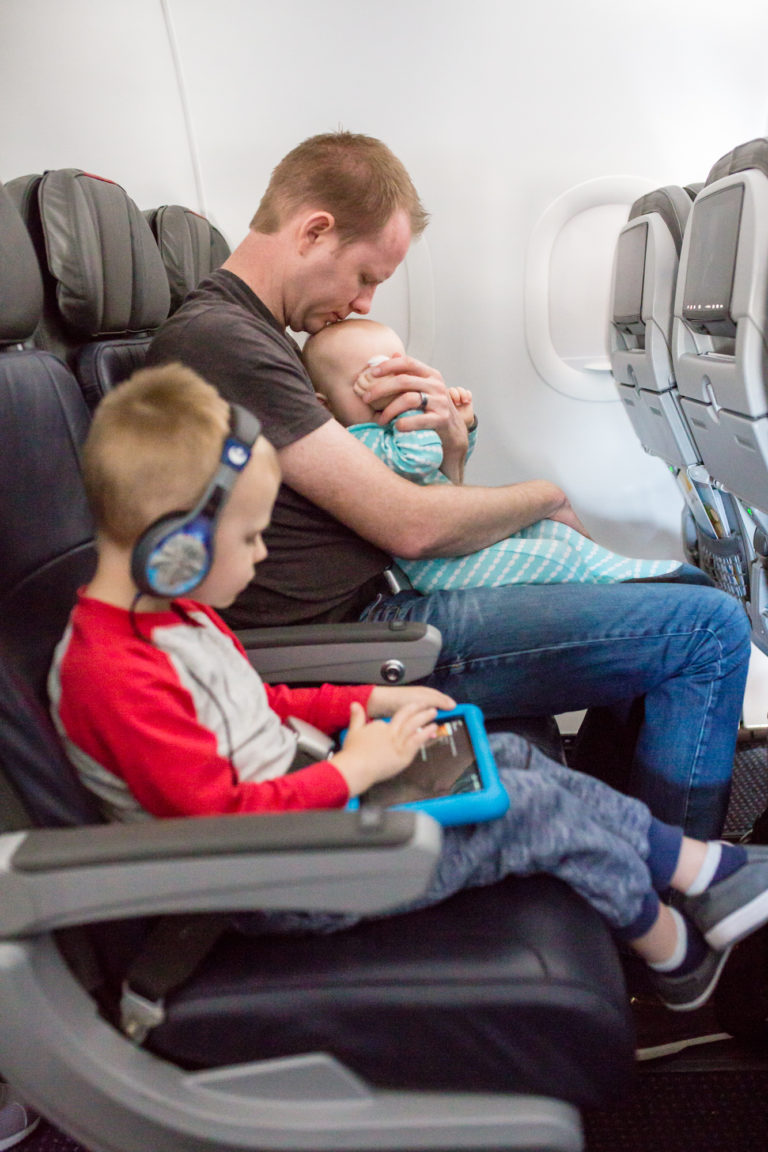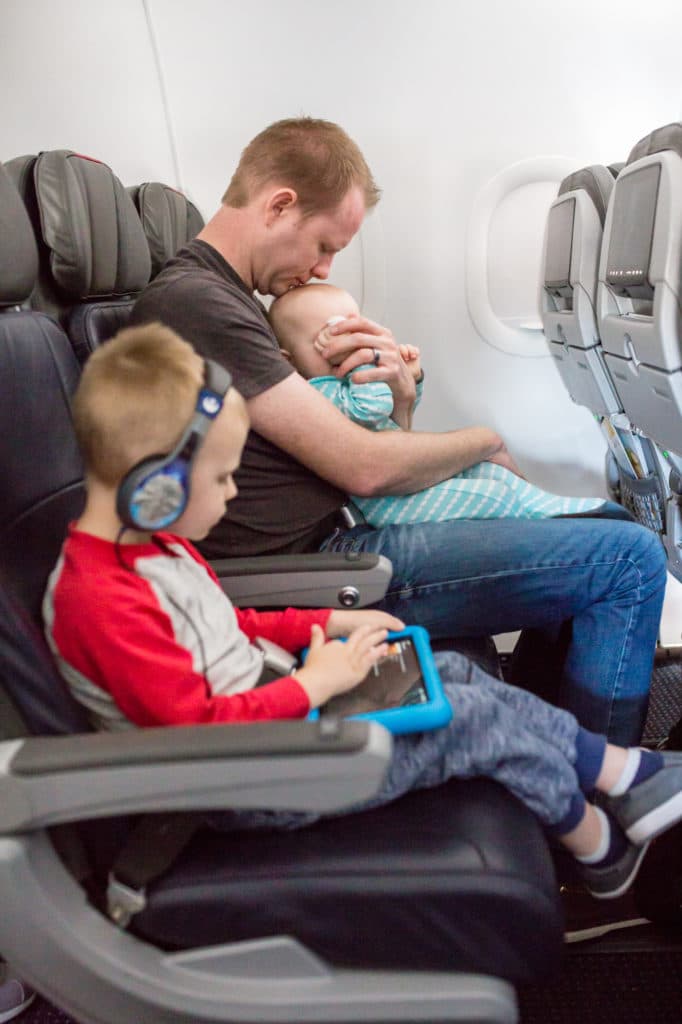 Toddler Jet Lag Tips
We thought baby jet lag would be tricky, but let me tell, the real doozy is toddler jet lag. Particularly when you have a toddler who doesn't nap. All our hopes and dreams of sleeping on the flight there were shot in the foot by our lovely older toddler. But I adapted with it and we used these tricks.
The first thing we did was head to a children's museum to get him excited and feel awake. After 2 hours of sleep on the plane, we knew we were in for a hard day. It was 8:00 am landing, and he was ready for bed. So we went to a children's museum. You could do a park, a fun center, etc. But take them somewhere exciting that will keep them moving. A few hours there will help you reset.
Make the first-day extra fun for kids. Make sure you're going and doing things they are interested in. This helps immensely!
Don't forget to feed them! Toddlers may not feel hungry, it feels like the middle of the night. But insist on food and meals. This helps their body reset and at least avoid hanger while you're fighting jet lag and exhaustion.
When he needed to stay awake, we had him walk. If we pushed him the stroller or carried him he'd sleep. But walking and holding hands helped him stay up!
Just like baby jet lag, toddler jet lag is managed better if you can pay a lot of attention to them. We talk to our toddler when we want him to stay awake in the car. Consequently, we do the same traveling. We talk a lot, we play games while walking, and there's just a lot of attention so he doesn't doze off too early.

Surviving Jet Lag with Kids

Give them a little nap early in the afternoon. After our children's museum, we did head back to the hotel for a good nap for everyone. Trust me, we wanted to sleep all day long. But I forced myself up, I forced the kids up, and a few hours helped tide us over until dinner and an early bedtime.
Melatonin can be your friend, but make sure to test it! It's a bit controversial, and I don't recommend making it a habit. But a half dose of melatonin helps our kids fall right to sleep that first night, and it seems to set us up for success the rest of the trip. There can be side effects and it doesn't work for everyone, so try before you go. But I knew a little bit would be okay for the first night or two.
Jet Lag Survival with Kids
No matter what, remember to be patient and flexible. It's a shift for everyone's bodies, particularly children. Don't over plan that first day or two. Be patient with their tired little bodies. Remember to be the adult and help set the times to sleep and be awake. Don't forget to remind yourself that in a few days, you'll all be adjusted and enjoying the new frame.
And then you get to head home, and start all over with this list.
Best of luck, and know that you've got this! You and your jet lag kids will make it through before you know it!
Like this post? You may like these travel posts too:
Europe with Toddler: Enjoying European Travel with Kids
The Best Women's Walking Shoes for Travel
Family Picnic Ideas for An Easy Family Outing
Get 365 Date Ideas!
We want to help you have the best date nights ever! Grab this FREE printable with 365 date ideas, a date for every day of the year so you never run out of ideas!