Rocky Point Mexico: Day 1: Beach Day and Brunch
*We got really lucky and were invited to partner with Visit Rocky Point for a sponsored trip, but all experiences and thoughts are our own!
Rocky Point DAY 1
Location: Mexico: Puerto del Sol, Rocky Point
Time: I'm splitting our day into 2 posts, this was a morning to early afternoon spent sleeping in, brunching, and exploring the beach as a family
Tip: It's only a 3.5-hour drive from Phoenix, drive in one night after work if you're in Arizona and enjoy a long weekend that's super affordable and easy to get to!
Let me start by saying I had no idea what a Rocky Point, Mexico travel maven my husband is until we had the opportunity to drive down and meet up with a PR group to experience many of the highlights of Rocky Point, Mexico. I have never been, he'd been seven times prior, so it was fun to hear all his memories or trips in college and how easy it is to go to Rocky Point/Puerto Penasco on a budget or if you're looking for luxury and an account of doing all of the above. I was so surprised to hear it was only 3.5 hours from Phoenix, such a quick easy drive, and why it's known as Arizona's Beach (check out #ArizonasBeach on social platforms, it's so a thing)!
We woke up ready for a boat tour to Bird Island, but unfortunately, the weather was a bit turbulent and we decided we'd pack that in on our next trip. We saw it from afar the next day on the most beautiful beach. So it's definitely something fun to do! As sad as we were, we were also a bit excited to have a free morning, and I have to say it ended up being one of the most memorable and favorite parenting moments of my life!
We started with breakfast at Koffee Haus. We love to look up TripAdvisor when we're abroad and look at ratings, it's how we find so many of the gem restaurants. German and Mexican hipster brunch just felt like the right choice.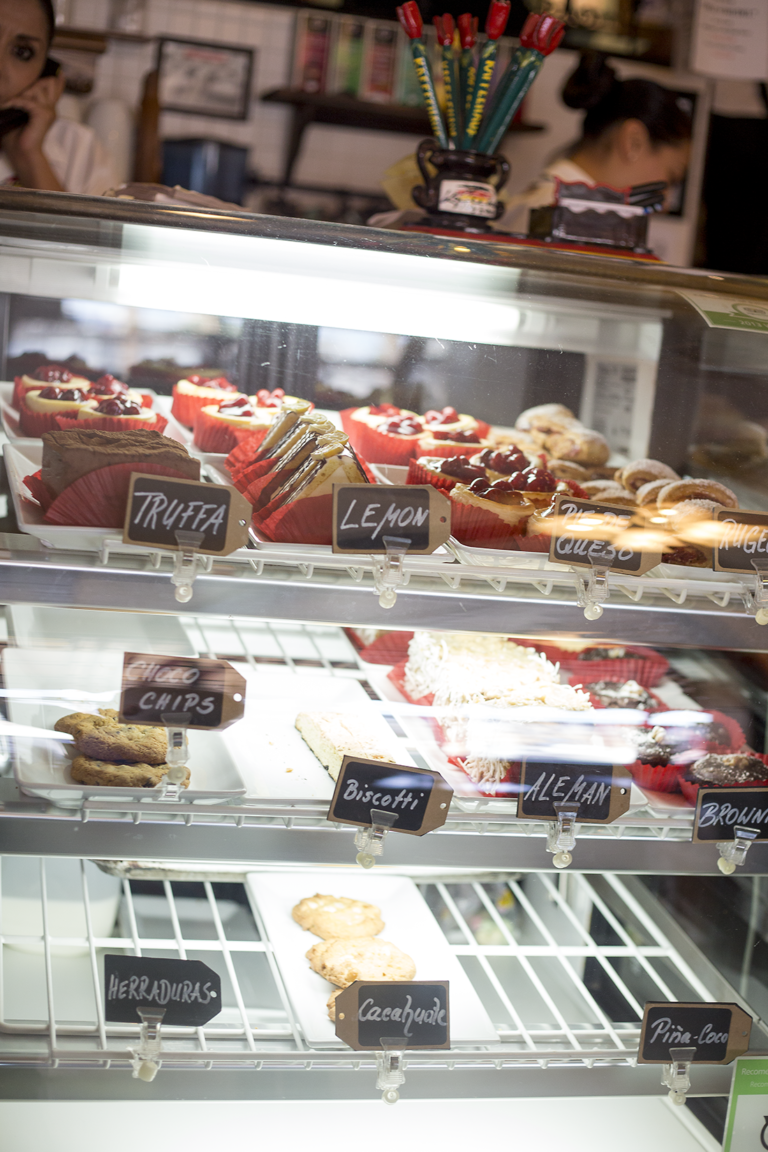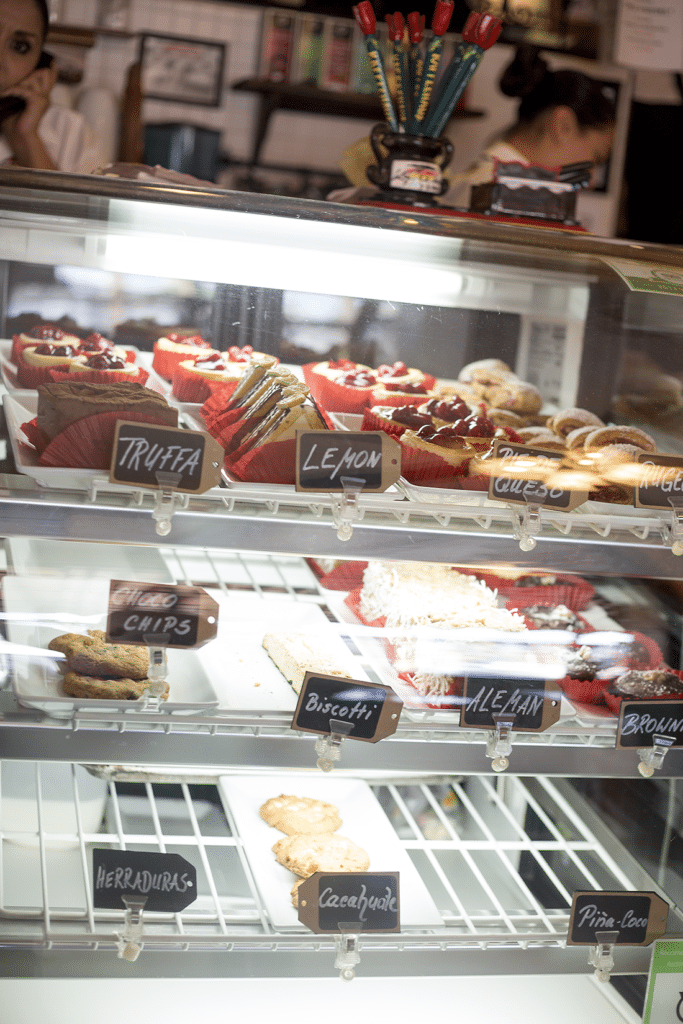 And let me tell you, it was definitely the right choice! Jacob went with the granola pancakes I plan to recreate at home because I can't stop dreaming of them, and I ordered a chorizo and egg burrito platter.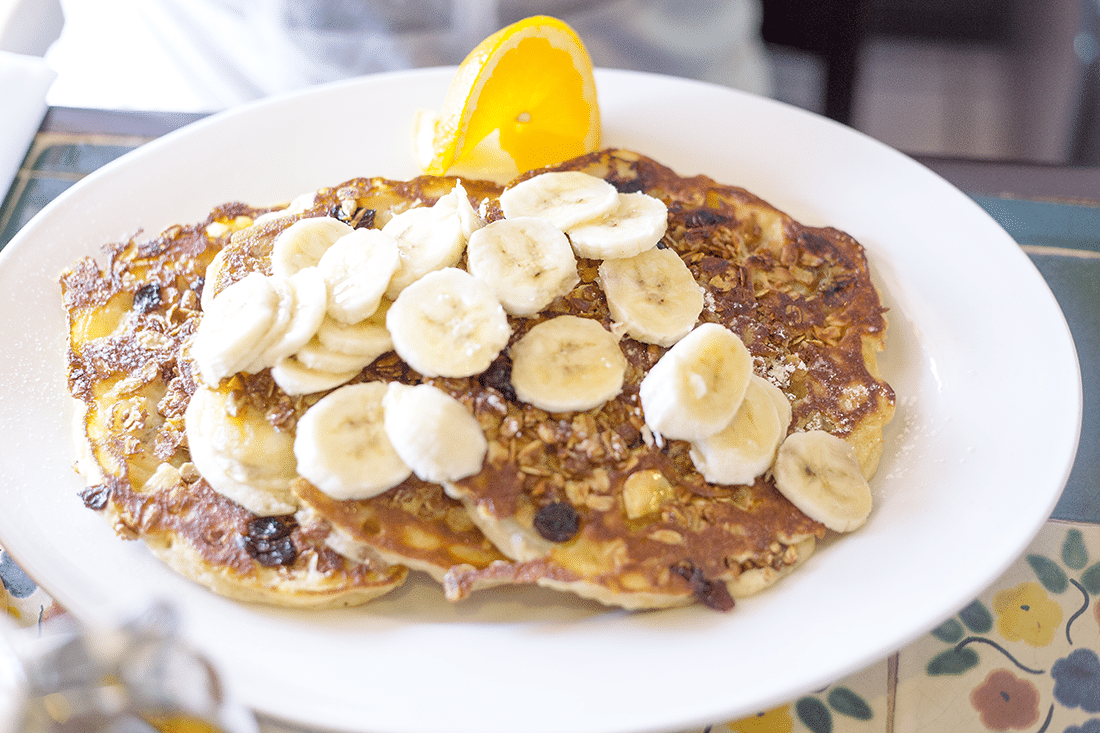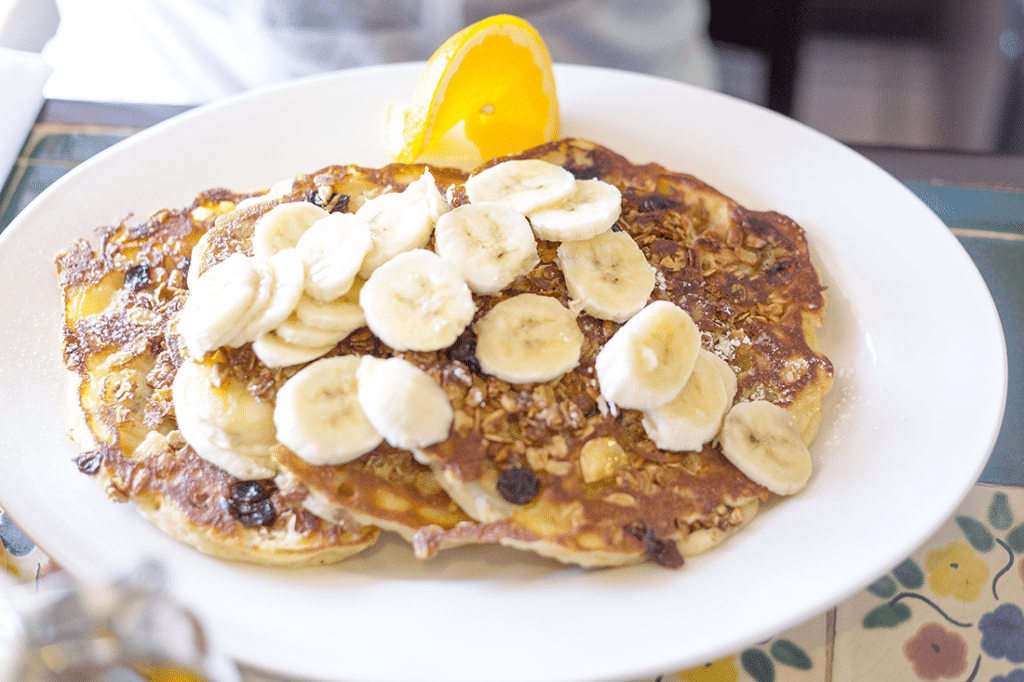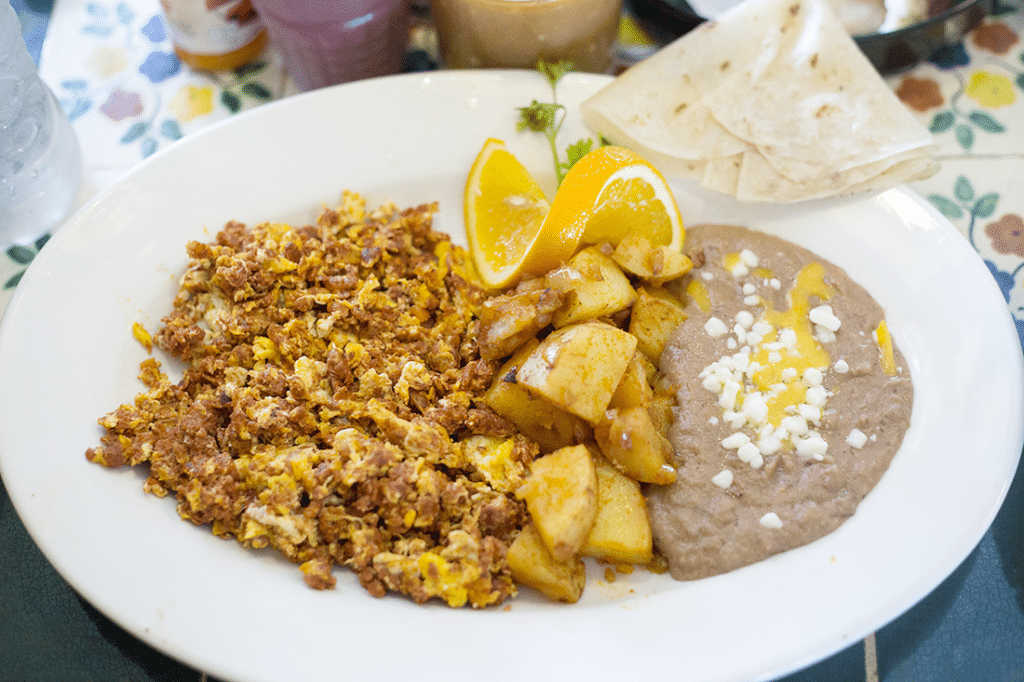 And our favorite toddler waiting anxiously for every bite, and kept looking at the sweets counter announcing the items he recognized inside. I love that there were business professionals, plenty of vacationing families, Mexican hipsters, and everything went. I ate in a swimsuit and cover up, and explored a bit of the area that way too and felt totally in place!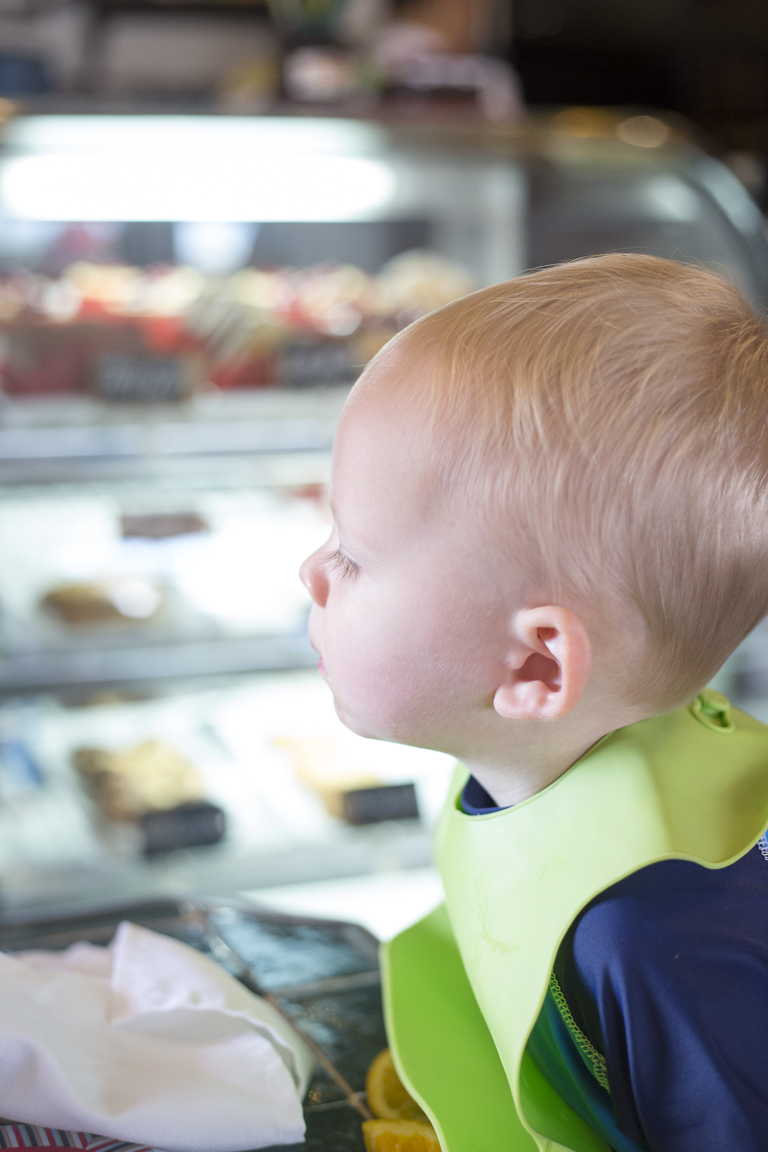 Because I clearly care about food more than vanity, I ate most of that burrito, had a burrito baby belly, and decided that heading to the beach immediately after eating and dawning the swimwear was the right choice. But I had no idea how much my mother heart would melt and how I'd experience one of my happiest memories of my toddler to date.
We let our food settle and we played with the sand toys I'd purchased at Costco, bless them for having that on the endcap on our last trip! I had no idea how much our little man would love it, but he LOVED it! There was sand everywhere and every toy used and played with to prove it!
The great part about going in spring is the low tide that creates tide pools. You can walk to the pools and see a shallow ocean, ocean creates, and a different view you wouldn't get otherwise. We packed up the toys and headed down to the ocean.
I was not ready for the giddy squeals that would ensue once our toddler's feet touched the water for the first time!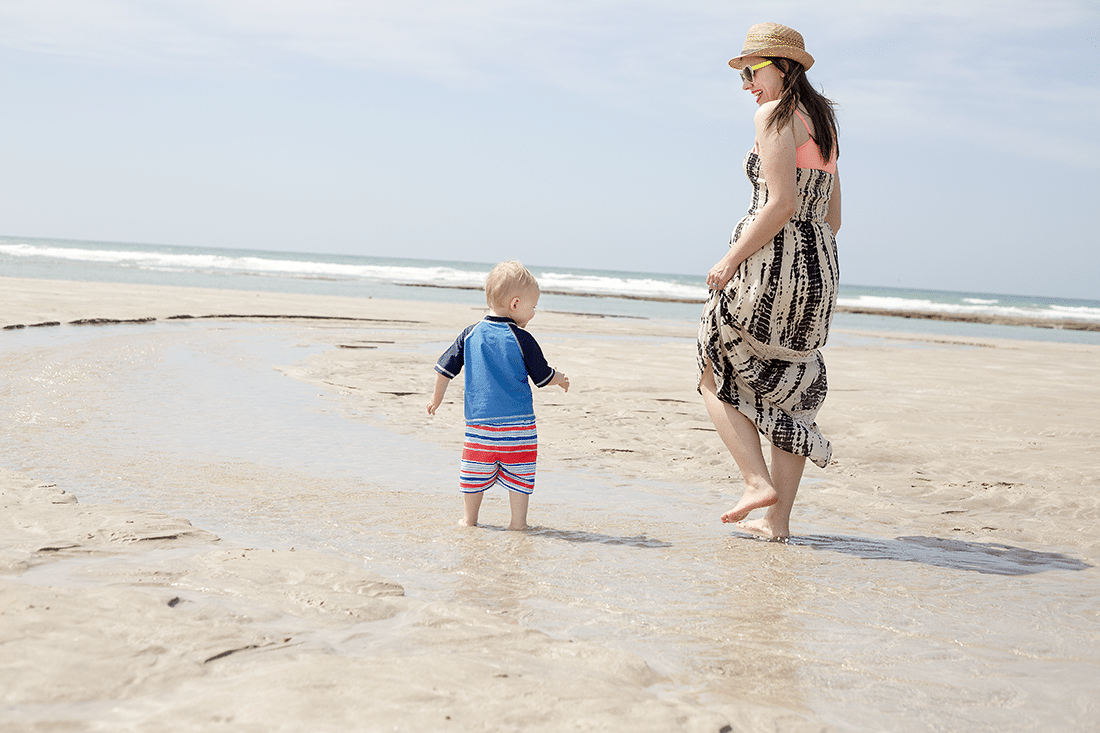 Neither of his parents could stop laughing at his excitement exploring this new surrounding.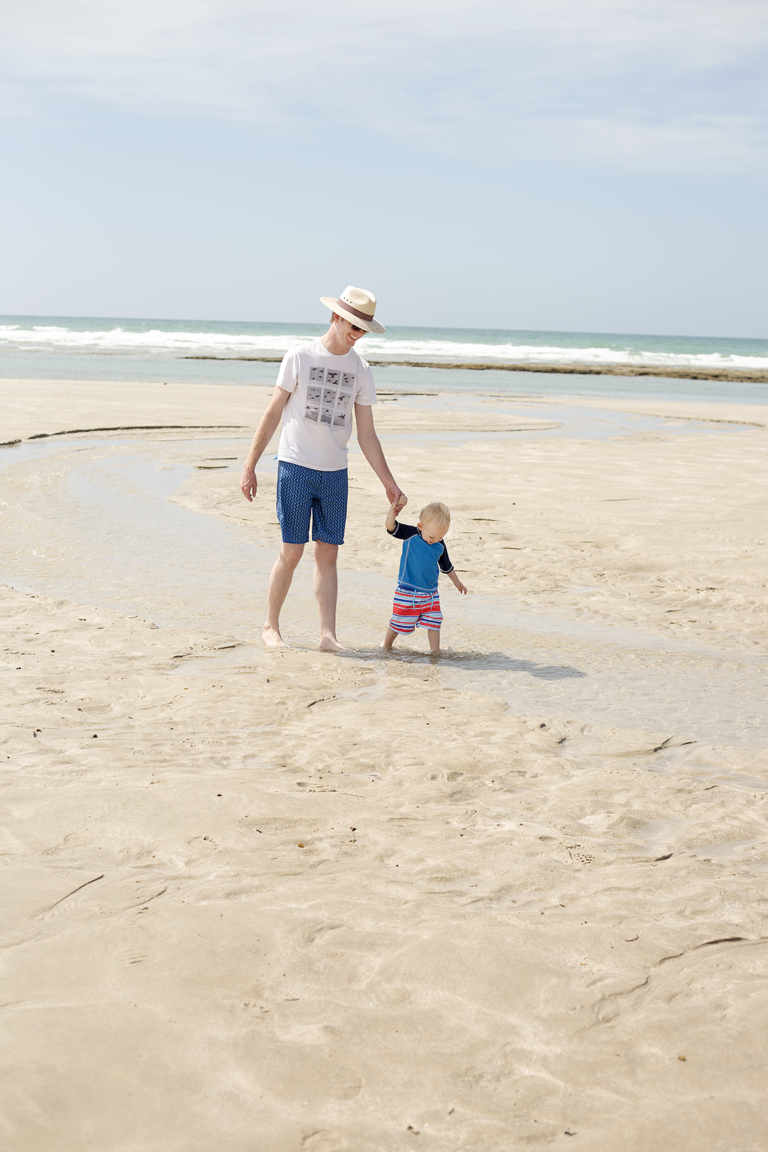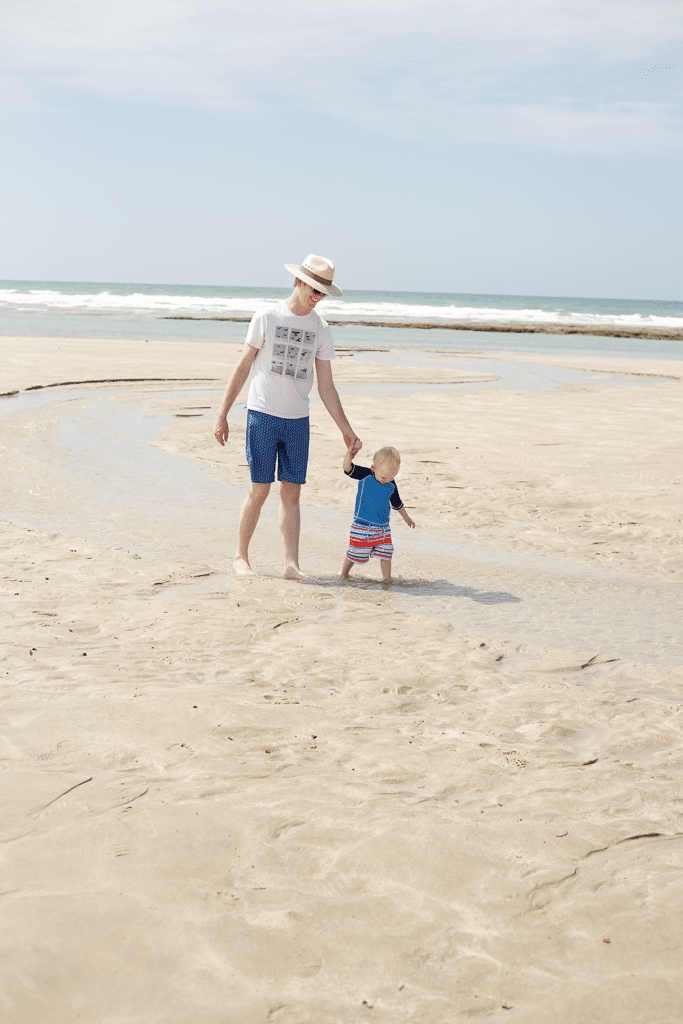 I enjoy going to the beach, I don't think there are many people who don't, but it's an entirely new experience with kids! And I loved seeing the world through his eyes for a few hours!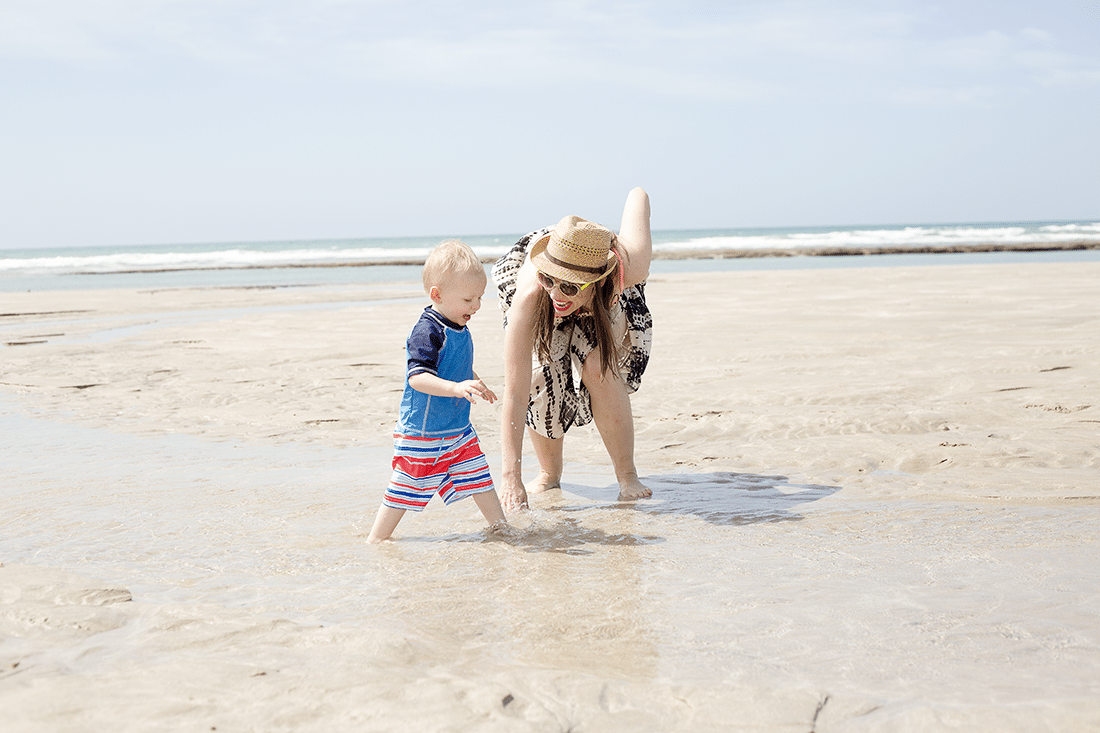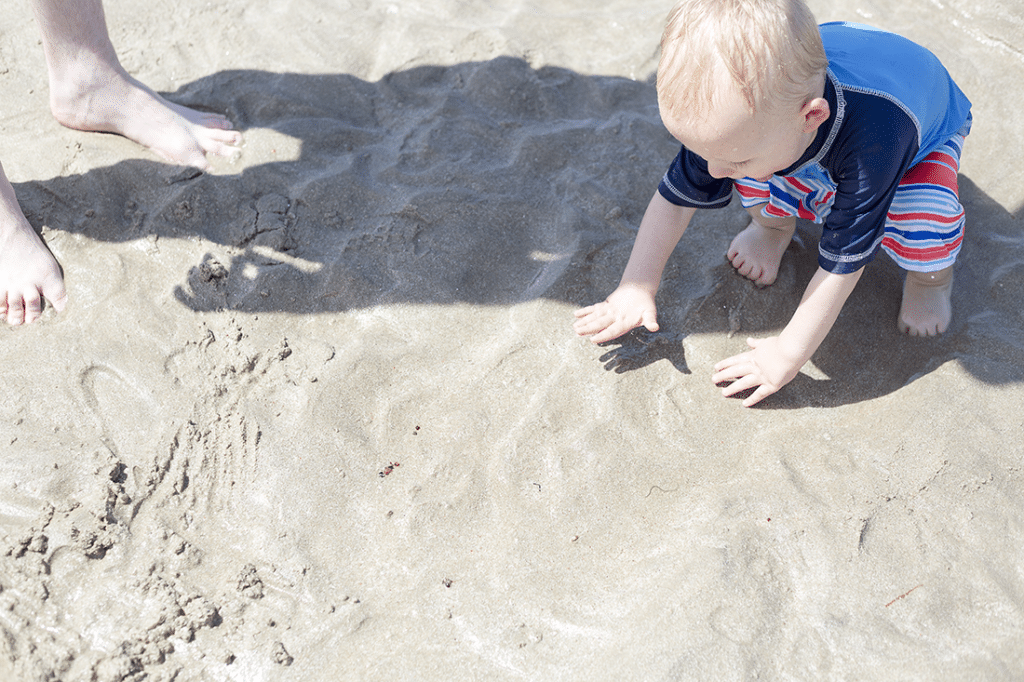 It may be my new favorite family fun memory, and I seriously can't believe how family-friendly the beaches of Puerto Penasco are, and how many other parents seemed to have the same smiles on their faces and same fun looking at the tide pools.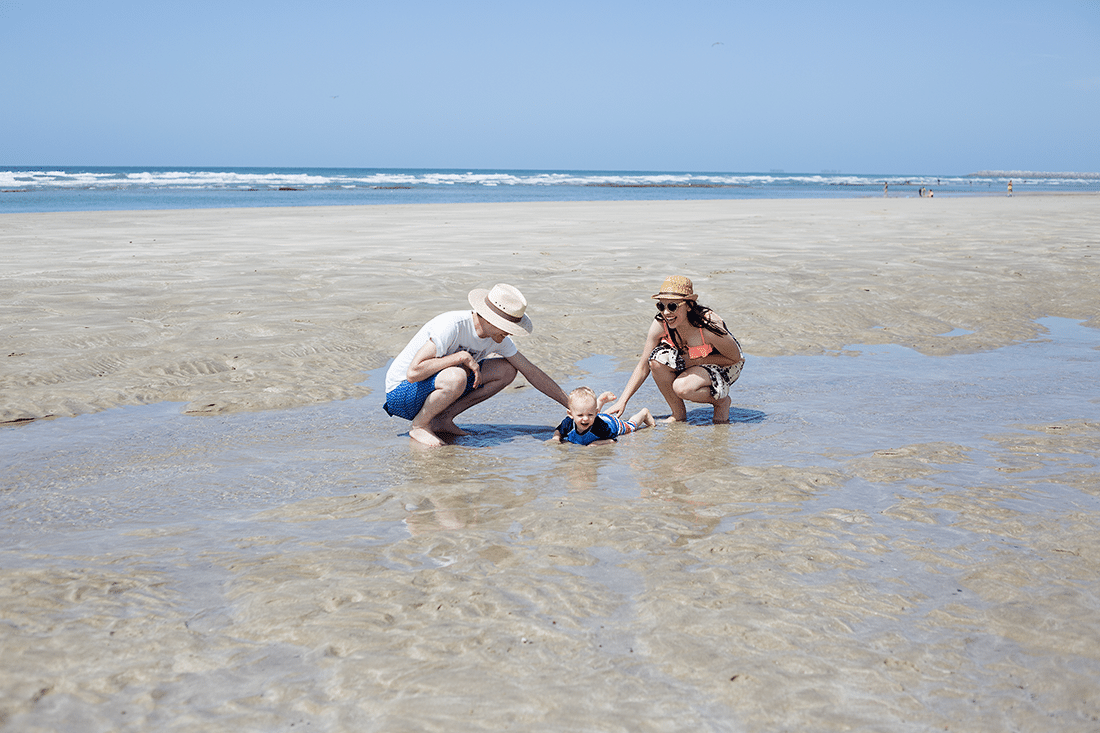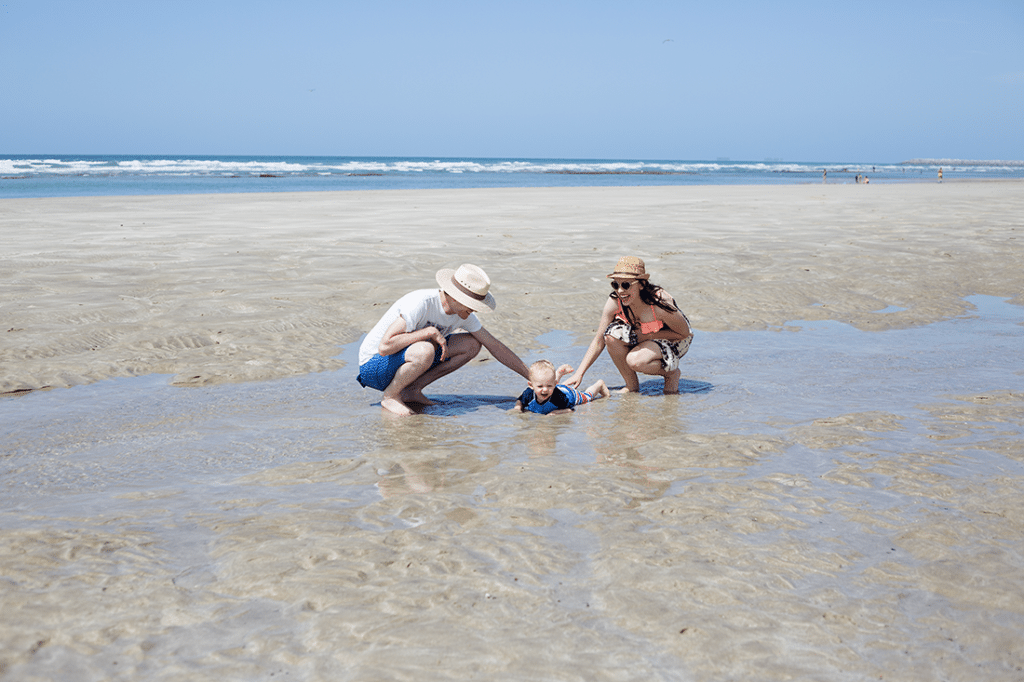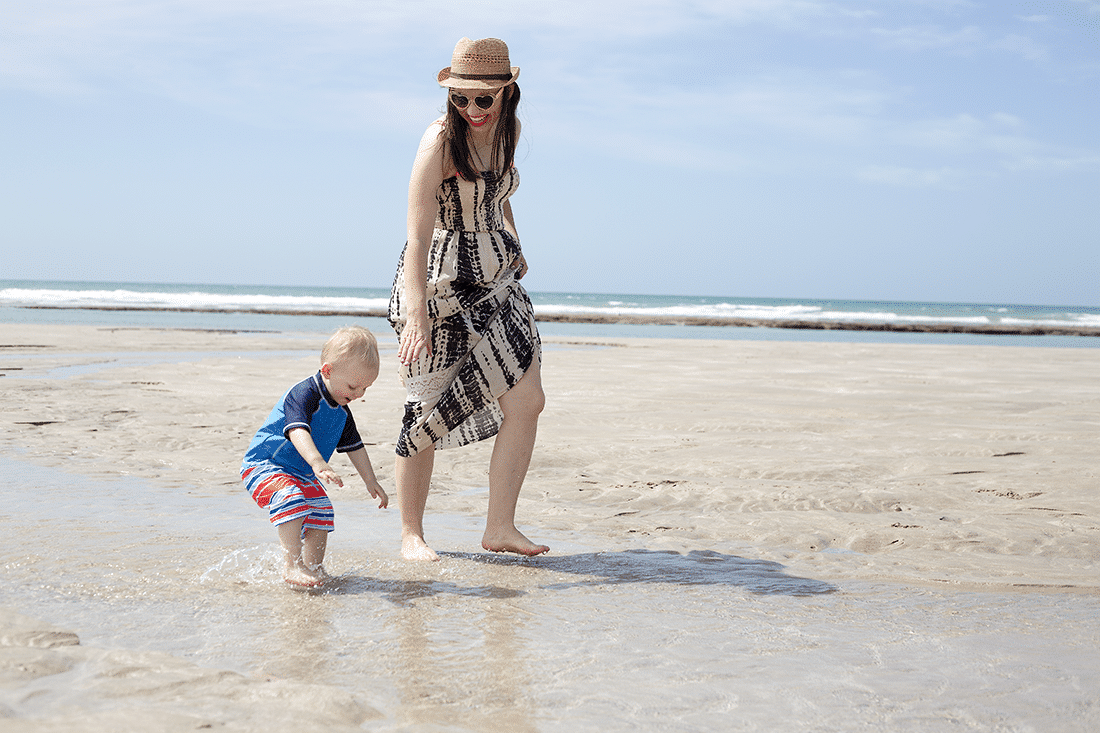 But the real joy goes to this little man who started diving into the tide pools, rolling around, giddy squealing over and over, and took the nap of his life later that day!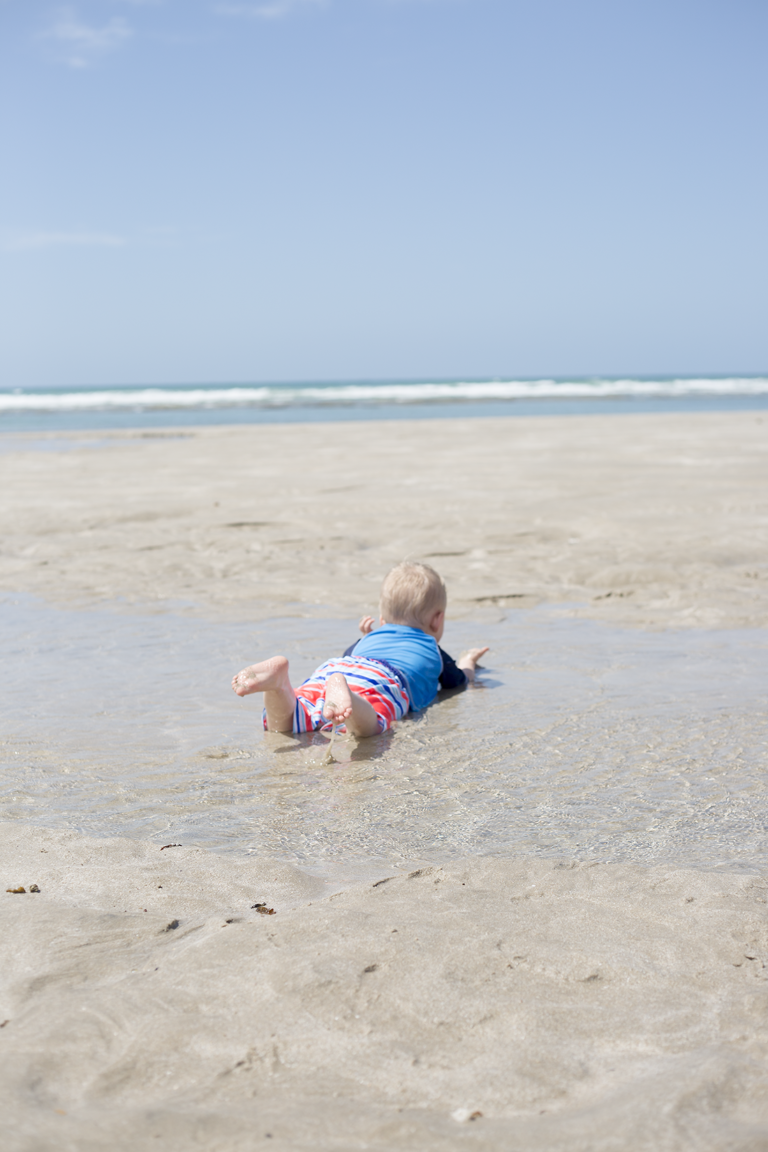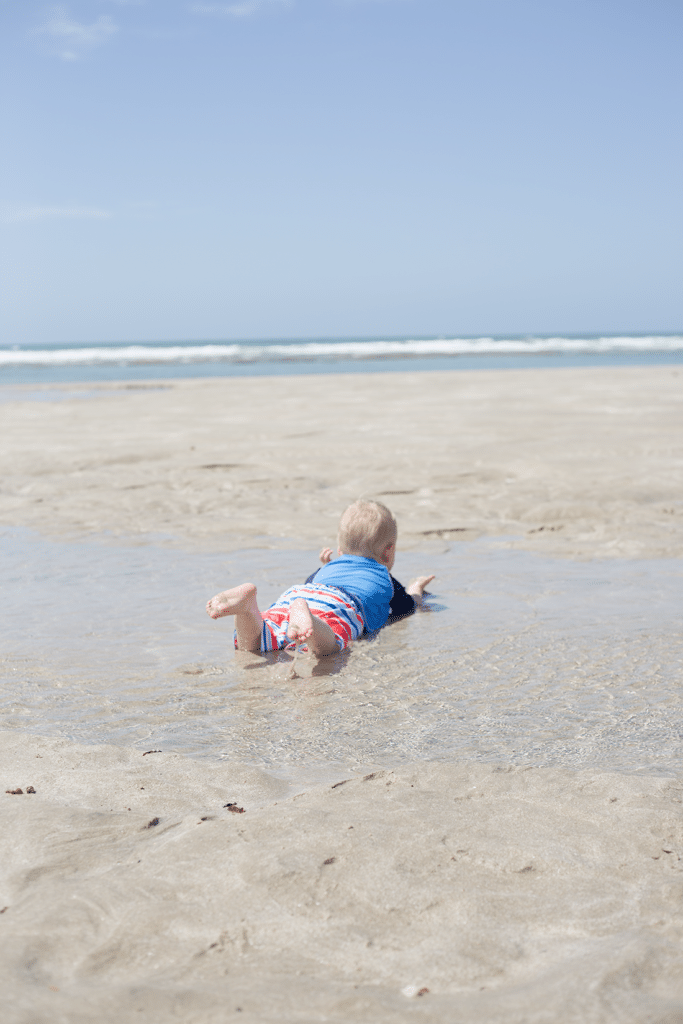 Get 365 Date Ideas!
We want to help you have the best date nights ever! Grab this FREE printable with 365 date ideas, a date for every day of the year so you never run out of ideas!