Easy Caprese Chopped Salad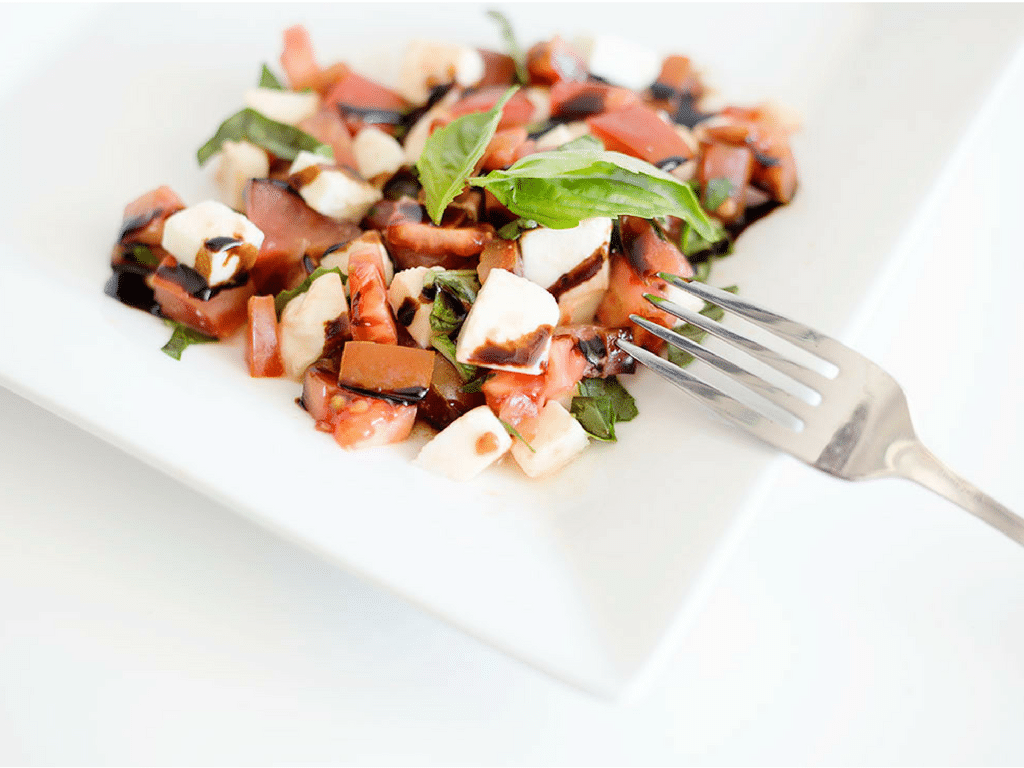 Thanks to my friends at NatureSweet for sponsoring this recipe and inspiring me to share my favorite lunch! 
During my 8-5 days I would laugh anytime I'd overhear someone say they'd forgotten to eat lunch. I felt like my life and workday revolved around lunch- what I'd pack, where I'd go, who I may be meeting, or just what project I'd get a 30-60 reprieve from. Lunch was a big deal, and the idea of missing it just felt like an out-of-body experience.
Exactly one week into motherhood, the time my husband was back in the office and I was left to my own devices, I remember hitting the evening rush with a growling stomach and realizing I'd been so caught up in feeding and caring for this new creature that I'd forgotten to eat. It was definitely a shocking moment I'd joined the ranks of busy moms who forget about lunch!
I feel like a year and a half later I have a bit of a handle on the situation, but I'm still constantly reminding myself to pay attention to that hunger queue and to take care of myself too. I eat lunch most days, but now I'm in the situation where I'm frequently short on time and often left wondering what's a healthy lunch I can make in the few minutes I have without a child attached to me. And today, I'm going to share my absolute favorite lunch that makes me feel like I'm dining at my favorite fancy Italian place downtown. It's full of fresh, delicious ingredients, and takes less than five minutes to make.
Easy Caprese Salad in Under 5 Minutes
Ingredients:
NatureSweet Eclipses Tomatoes
A loaf of sliced mozzarella cheese
Fresh Basil
Balsamic glaze
Directions:
So just making this for one includes the following, but you could easily double or quadruple for a side dish.
Chop up one NatureSweet Eclipses Tomato into bite-sized pieces. Grab 2-3 large basil leaves and chop into fine pieces. Grab 2-3 mozzarella slices and chop them into bite-sized pieces. Combine all the ingredients, and drizzle the balsamic glaze on top to taste.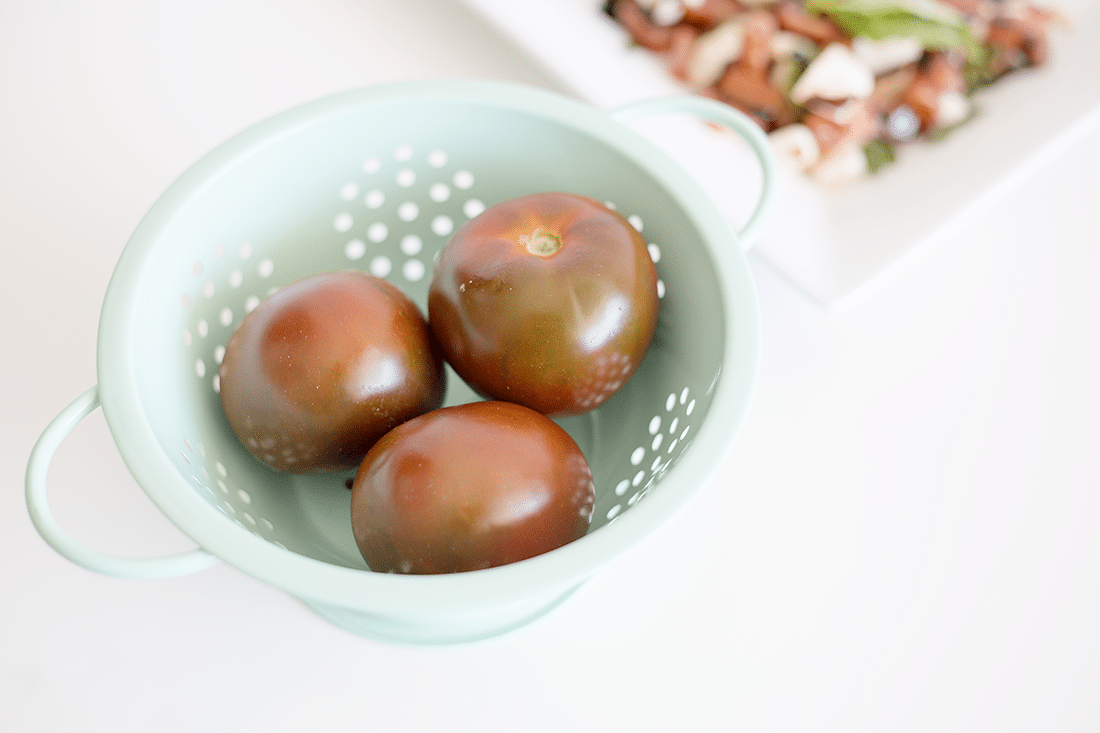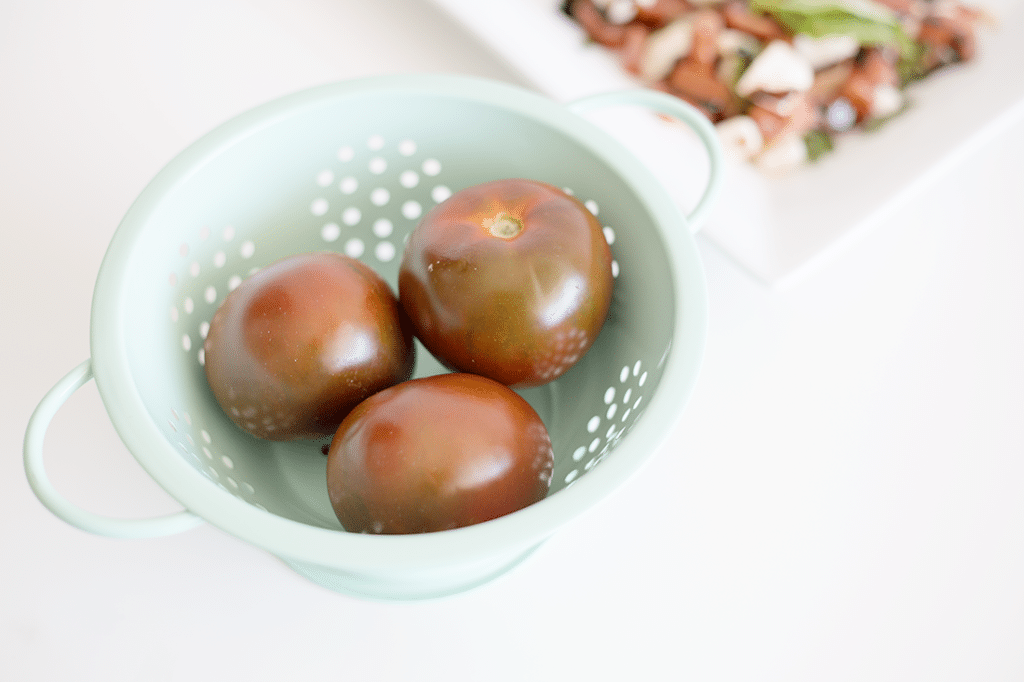 One note, I definitely recommend the NatureSweet Eclipses Tomatoes, they are a vine-ripened tomato that has a deep color and a deep flavor. They are also a better slicing tomato, so they make the chopping easier, faster, and the presentation pretty too! You can learn even more about the here!
Enjoy this easy dish as a meal, a side salad, or with chicken on top for a super easy, fresh, healthy, and delicious meal!
And be sure to pin it so you can easily find the recipe!
Get 365 Date Ideas!
We want to help you have the best date nights ever! Grab this FREE printable with 365 date ideas, a date for every day of the year so you never run out of ideas!