Mozzarella Stuffed Meatball Recipe: Crock Pot Freezer Meal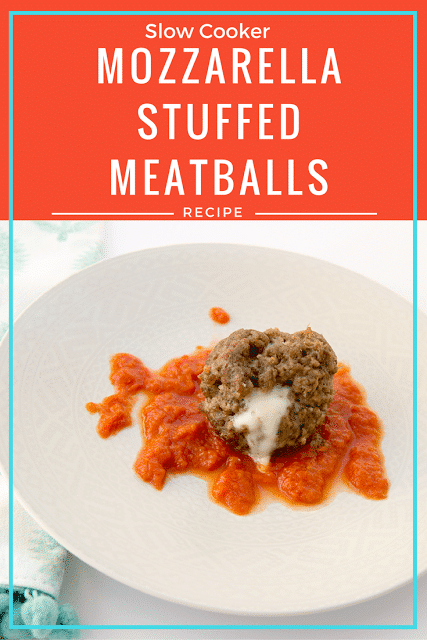 I love great, homemade food, but I hate spending all my day in the kitchen. I started trying freezer meals when I had my first child, and found some are amazing time savers, and some, well, taste like the freezer.
In the One Meal Now, one Meal Later series I share my tried-and-true freezer meals that taste as good the second time around as they do the first!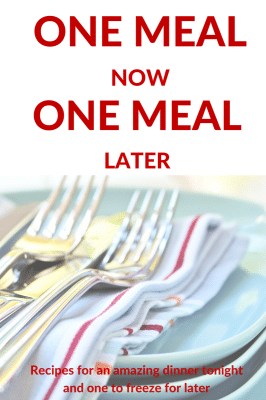 Today's meal has an Italian inspiration. Maybe it's the fact that we are finally printing some pictures of Italy and hanging them on our walls, but I've been dreaming of Italian food recently, and when the partnership with Mezzetta marina sauce that's fresh from Italy came up, I was like, I will be jumping on this opportunity and creating an Italian inspired dish that I can enjoy now, and one for later.
With a freezer full of ground beef after buying in bulk I decided a mozzarella-stuffed meatball in the slow cooker was the perfect recipe for this week!
Remember this list is for one recipe, so if you plan to freeze another batch be sure to double!
Crock Pot Mozzarella Stuffed Meatballs

Crock Pot Meatball Ingredients:
1 lb ground beef
1 cup Italian bread crumbs
2 eggs- one complete egg and one just the yolk
1 tsp minced garlic
1 tsp onion powder
1 teaspoon salt
1/4 teaspoon black pepper
2 mozzarella string cheese sticks, cut into 5 pieces per stick
1 jar Marinara Sauce
Mozzarella Stuffed Meatball INSTRUCTIONS
In a mixing bowl add ground beef, bread crumbs, eggs, and all the spices. This is the fun part, dig your hands in deep and mix all ingredients together smashing through the ground beef to evenly season.
Wash hands, and lightly spray your slow cooker, prepare string cheese if you haven't already.
Grab about 1/4 cup of seasoned meat and push flat in one palm. Add a piece of cheese to the middle, and mold edges around the cheese so it's completely covered. Roll into balls and set in the slow cooker. Continue until you're done, you will have about 10 balls per every lb of ground beef used.
Cover with the lid and cook on high for 1.5 hours or on low for about 3 hours until the meat is cooked through and there's no more pink. Some cheese may melt out the bottom, and that is only to remind you of the goodness you're about to partake.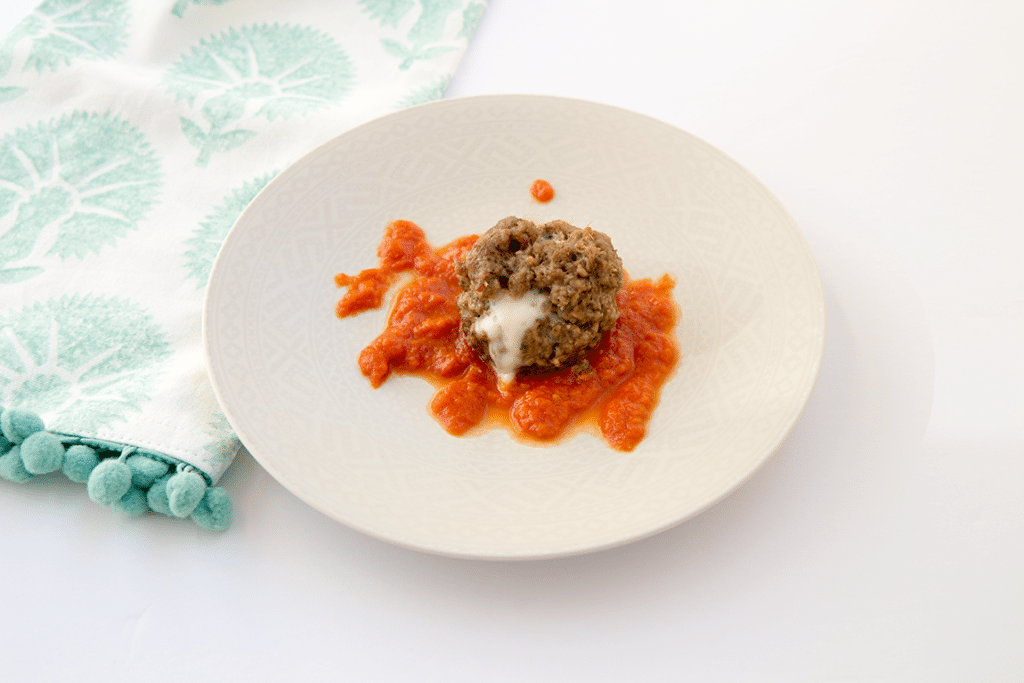 Be sure to heat a quality marina sauceto pour on top of the meatballs, or you can leave it to the side for dipping.
I love when you can look at a label and see a short list of ingredients you know and love that are all-natural. There's no sugar, no paste, and no shortcuts. It's delicious and rich, and they utilize the world's best tomatoes from the rich soils of Italy's San Marzano region.
I can just picture the rolling hills and fresh rains of Italy, and now I'm pretty much ready to plan our next trip back to Italy just thinking about it! We tried the caramelized onion and butter variety, and it is seriously so delicious! It adds just the right amount of unique flavor to the meatballs for a perfect dish that's easy to prep, easy to freeze and repeat in a few weeks, and of course, easy to eat without any leftovers!
Like this Crockpot Freezer Meal? You may like these too:
One Meal Now One Meal Later (One to Eat/One to Freeze): Crock Pot Butter Chicken Recipe
One Meal Now One Meal Later: Crockpot Beef Stroganoff
Crock Pot Freezer Meals: 15 Freezer Crock Pot Recipes that Don't Taste Like Freezer!
Get 365 Date Ideas!
We want to help you have the best date nights ever! Grab this FREE printable with 365 date ideas, a date for every day of the year so you never run out of ideas!