School Routine Tips and Tricks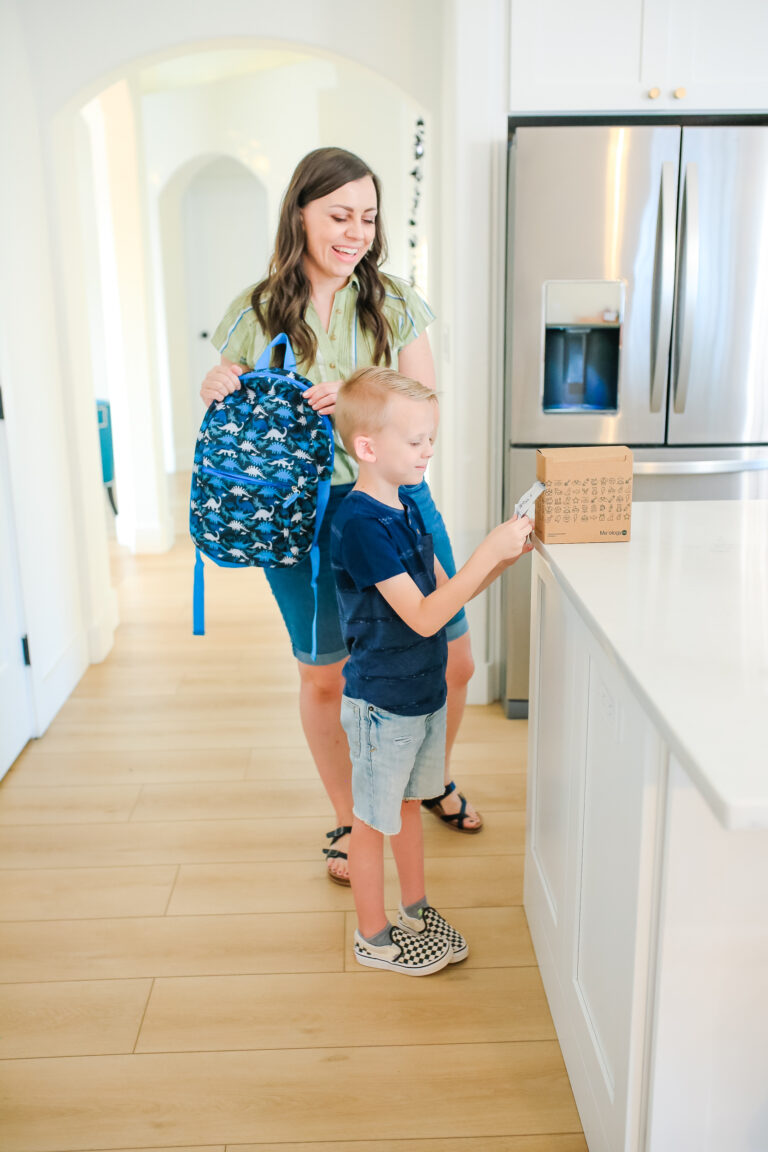 This post is sponsored by Shaklee, but all thoughts and opinions are my own.
We've been in school for a few months now, and I can just now say we're settling into a solid school routine and morning routine with less stress!
It truly is amazing how chaotic school mornings can be! I'm only in the kindergarten and preschool phase, and it's still so busy taking two kids to two schools! With full-day kindergarten, a morning routine is even more in order to make sure we're out the door and ready for the entire day.
Do you want to know about our biggest school routine hack? We do as much as possible before the morning! That means preparing a few things and making sure we're using products that make our life easier and our mornings smoother.
Here are 10 school routine tips and tricks to make those busy mornings easier.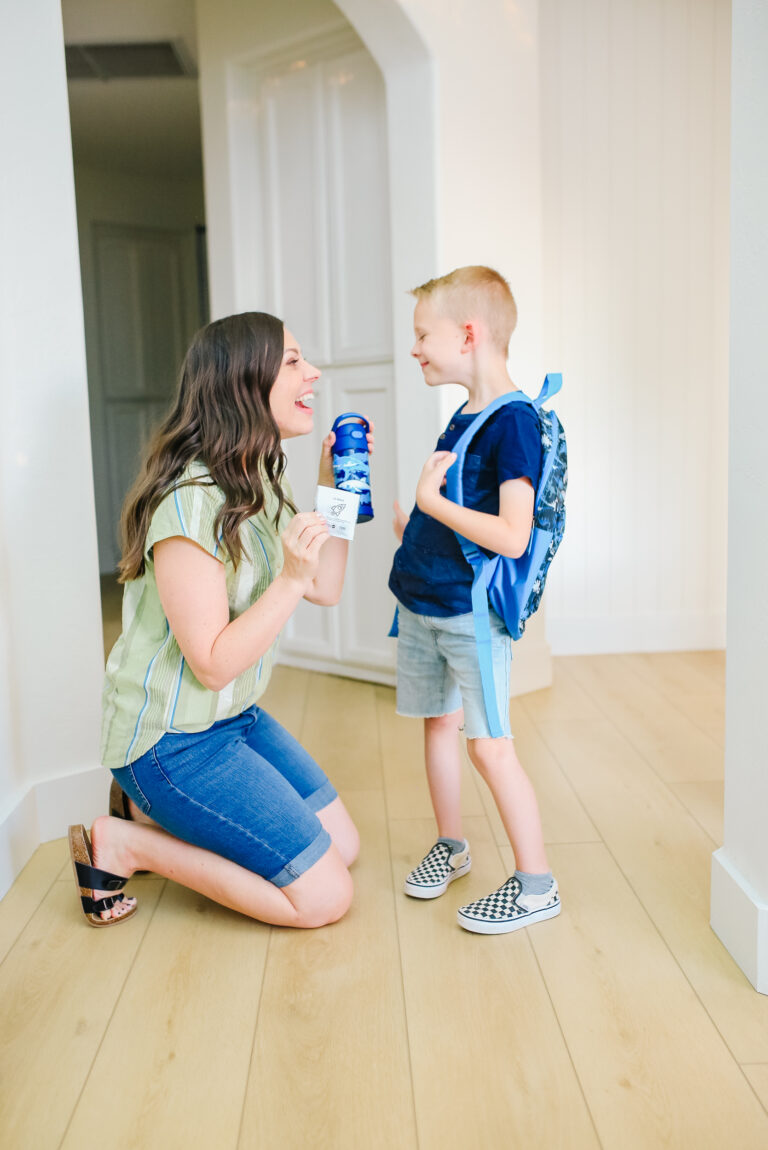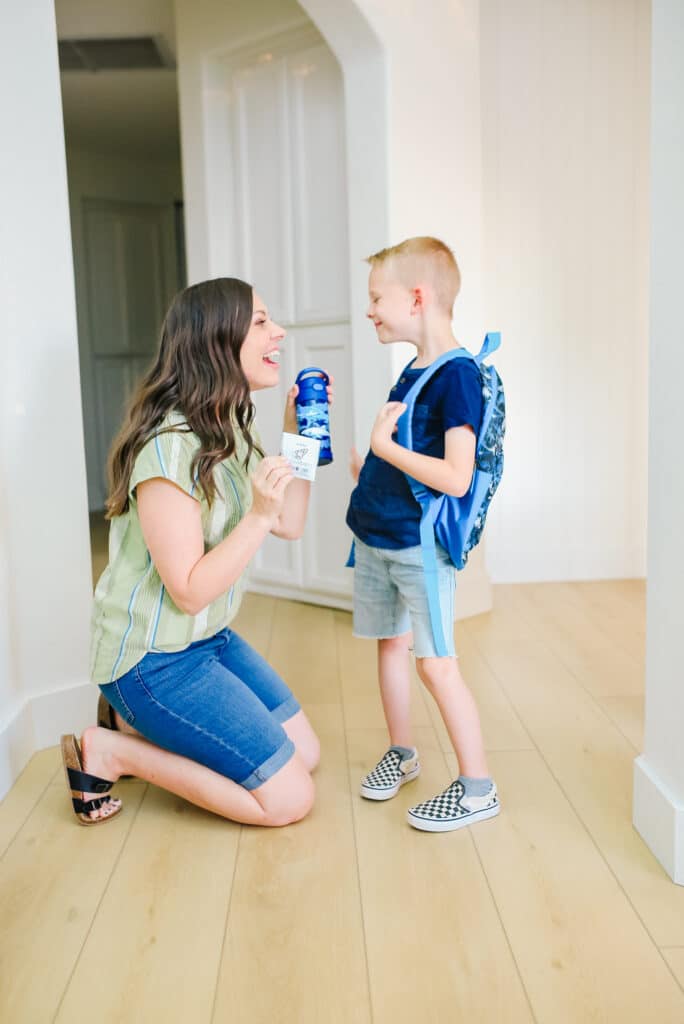 School Routine Tips and Tricks
Set up and Invest In Systems
1. Invest in a few organizational items so everything has a place
We have hooks for backpacks, a bin for lunch items, and a dedicated folder for homework to keep everything straight. This eliminates the scramble to find things.
2. Create a laundry day for each kid
This helps us ensure clothes are clean and put away the same time each week. It enables our kids to know their extracurricular clothes are ready to go, and they always have a shirt for Friday spirit day! This small, advanced prep school routine is helping us all be prepared, and our mornings go a lot smoother.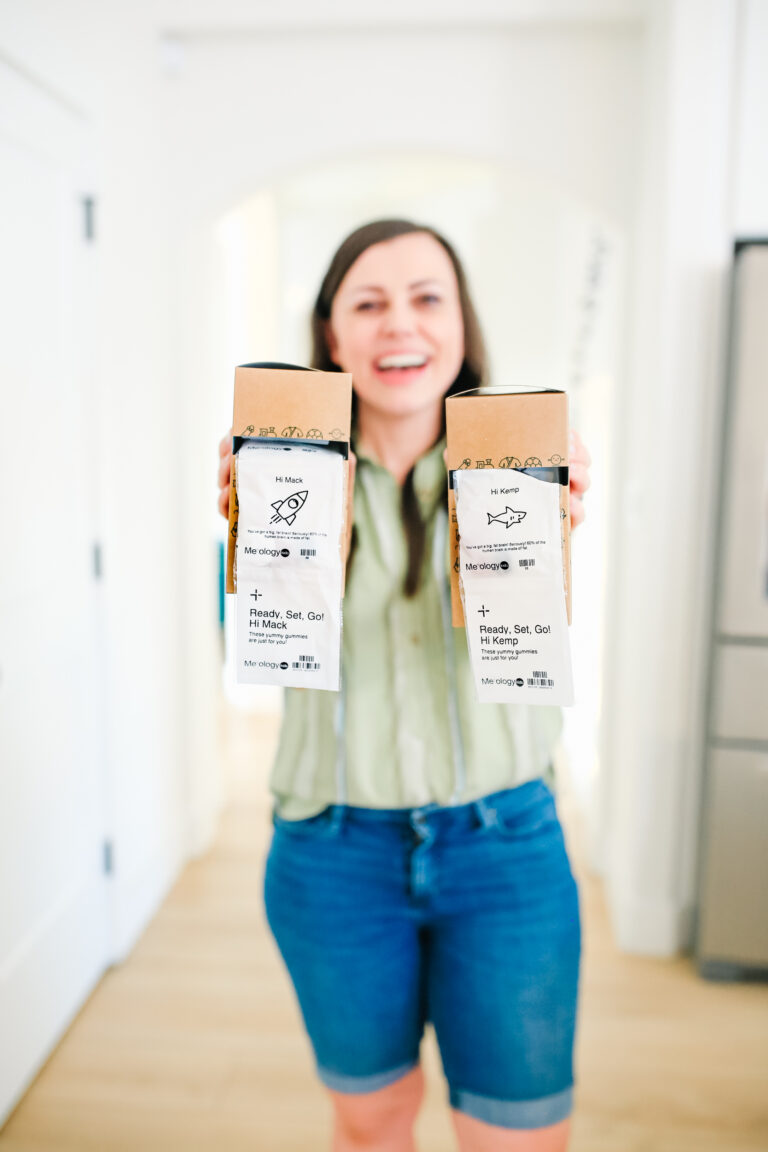 3. Get daily multivitamin packs to simplify vitamins
I noticed a week into school we were forgetting our morning vitamins. So, we switched, and we've recently been using Meology Kids by Shaklee and are loving them! They are a convenient, customizable, all-in-one pack of gummy vitamins that your kids will be excited to take. Each pack includes 4 gummies with 3 yummy flavors in every pack; 2 multivitamin gummies in very berry, 1 Omega-3 Gelly in strawberry lemonade, and 1 Immunity Gummy in cheery cherry.
Meology Kids are daily grab-and-go packs to save parents time and take the guesswork out of which vitamins to give. They're free of most major allergens, and fun to design the packs with your kids! We chose one of the 30 icons and added our kid's names to make their vitamins uniquely their own!
A bonus…my kids love that they taste great!
Visit MeologyKids.com to order a pack for your kids!
Do As Much As You Can the Night Before
4. Layout clothes the night before (or at the start of the week)
Take the guesswork out of what to wear by laying it out in advance.
5. Make sure shoes are out too!
Nothing makes us later than the hunt for shoes. We've made a point to lay them out with clothes so they're ready to go.

6. Pack lunches the night before
If you're packing your own lunch, do it in advance! Pack it all as part of the night routine instead of the morning routine. It stores well in the fridge. Plus, kids can learn to pack it themselves with a little more parent support to teach and supervise at night.
7. Fill up water bottles the night before
We forgot this item more than I care to admit in our first weeks of school! Getting it ready with lunch prep is helping us remember it every day!
8. Load the backpack the night before
Make sure homework, signed papers, show-and-tell items, etc. make it to the backpack at night. It's easy to grab the backpack with confidence when you're ready to go!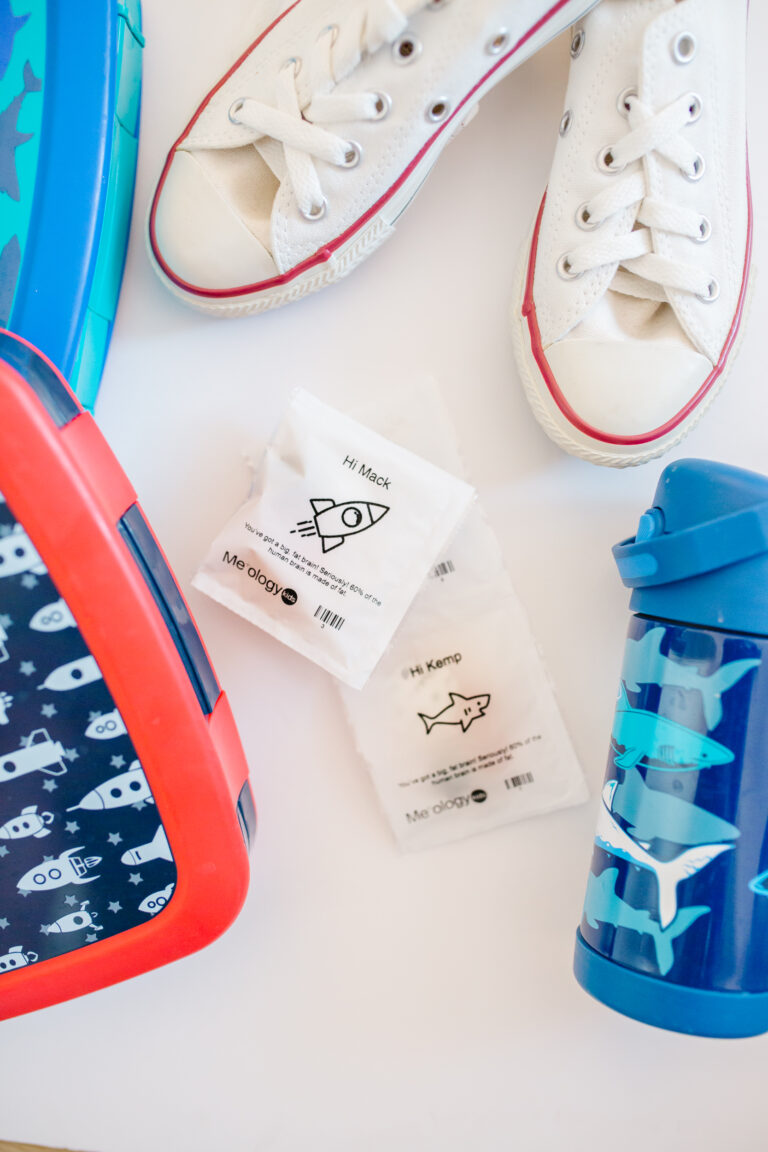 Morning Tips
9. Stock up on easy breakfast items
I'm always thanking my past self for setting up easy-access bins with breakfast foods for my kids. She must have known we'd need them to independently find food while we help their brother get ready. A few quick items kids love help us remember breakfast even if it's on the go!
10. Get up before your kids
I know people who get up hours before their kids, and sadly that just isn't me. But if I can even manage 10 minutes to brush my teeth and shower before they're up, everything goes smoother! If I can fit in a 20-minute workout I'm a much more easy-going mom.
A few minutes to gather your thoughts and you can make a world of difference in your school routine and busy mornings.
We hope these tips help set you up for smoother mornings, and a school routine with less stress!
This post is sponsored by Shaklee, but all thoughts and opinions are my own.
Get 365 Date Ideas!
We want to help you have the best date nights ever! Grab this FREE printable with 365 date ideas, a date for every day of the year so you never run out of ideas!