A review of the best hair waver iron with tips and tutorial on how to get waves with straight hair using the Bedhead Hair Waver.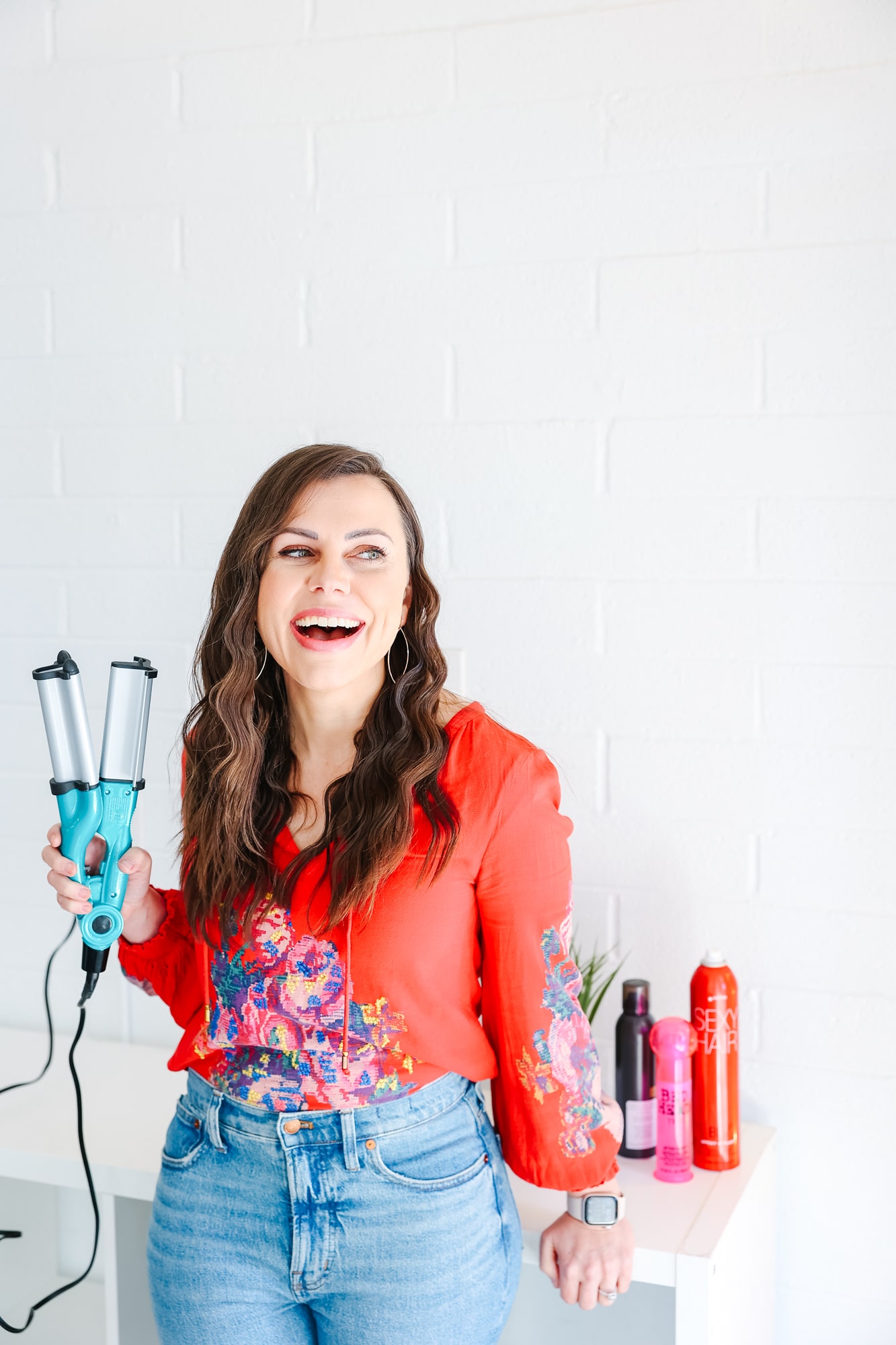 As we've been able to enjoy more fun date night ideas out and new fun experiences again, I've been playing with fun date night hairstyles. I love the return of the late 90's trends, and one of my favorites is the hair waver. I loved a hair waver iron circa 1995, even when I burnt off a section of hair using the old models.
The good news is, hair wavers have come a long way in usability and safety! I need to share the best hair waver iron that won't break the bank that create gorgeous mermaid waved hair! And if you're a fellow stick-straight hair person like me, stick around for how to get waves with straight hair with the best products that help it last!
The Best Hair Waver Iron
I've been eying the Bedhead waver iron for a few years. I mean mermaid waves are always a fun look to try! When I found the Bedhead waver iron was less than $30 I jumped on it! in fact, Amazon often has coupons in addition to the great price, so be sure to check them out.
When it arrived, I instantly noted the updated design that ditched the 90's style hair wavers known for burning hair.
I deem this hair waver iron by Bedhead the best hair waver iron for the following reasons:
ease of use
great design
affordability
waves that last
saftey features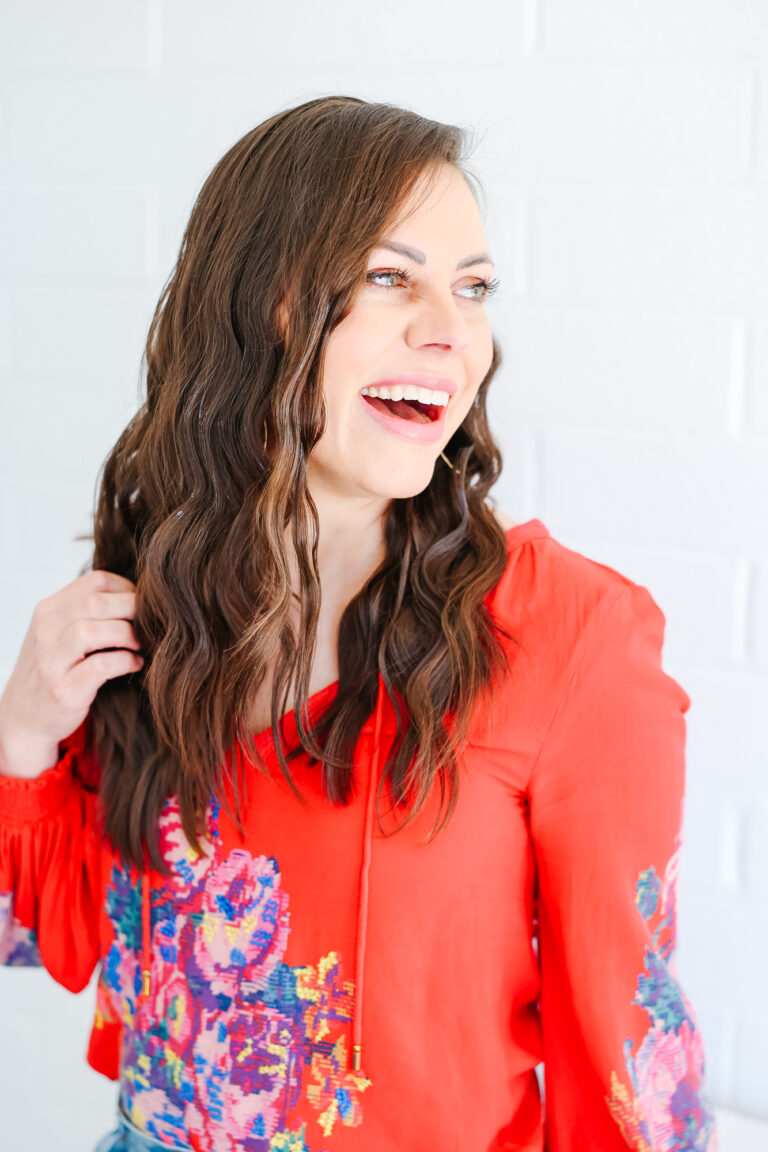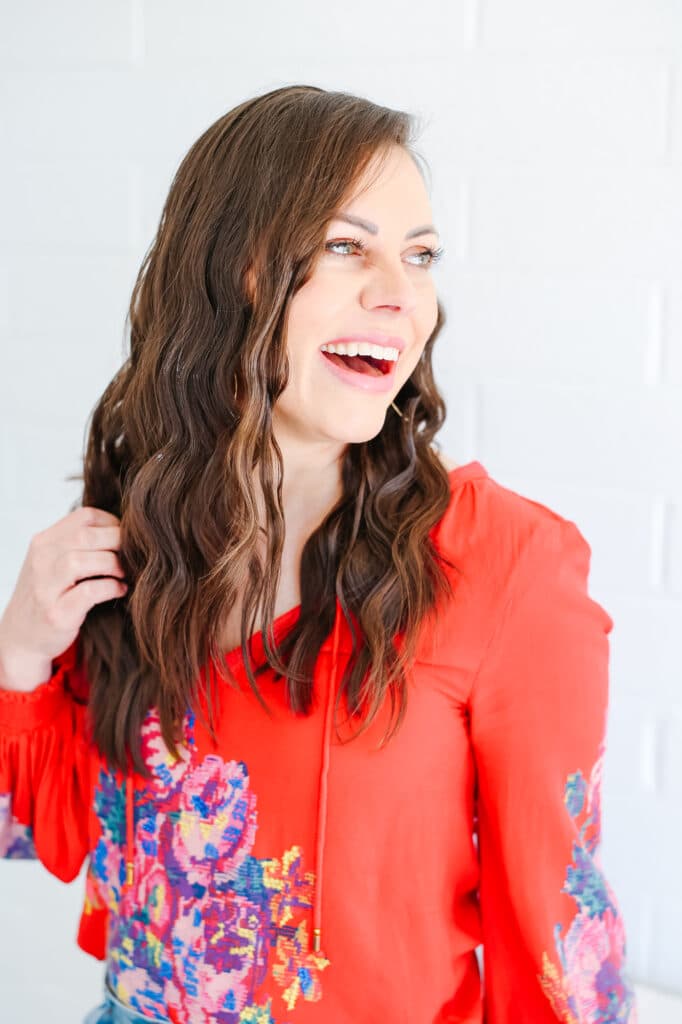 How to Get Waves with Straight Hair
I feel the pain of straight hair that doesn't hold curl or waves well. The good news is wave hair crimper tool takes out a lot of the work. Combine that with a few great products and even the straightest hair will respond well to create a deep wave hairstyle.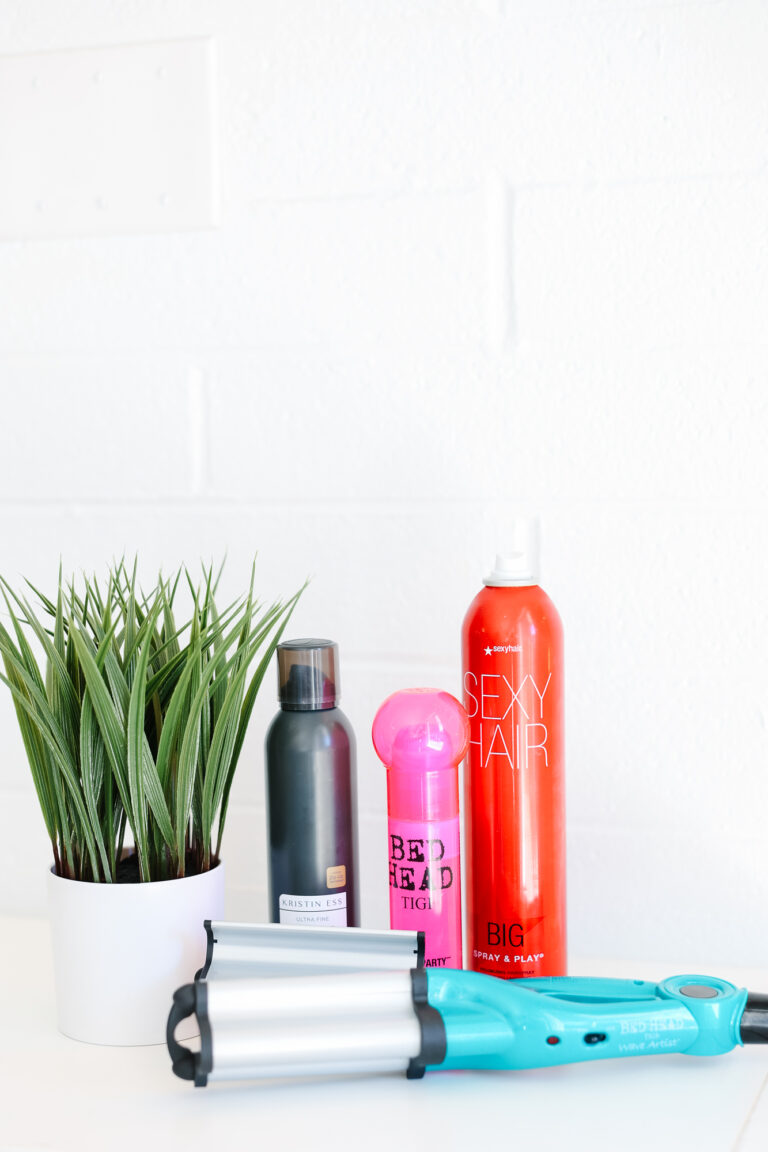 Products to help straight hair hold waves:
If you're ready to use a hair waver, this widget makes it easy to add all the items you'd like to your cart at once, and it converts to an Amazon checkout page.
How to Use a Wave Iron
Yield: 1
How to Use a Wave Iron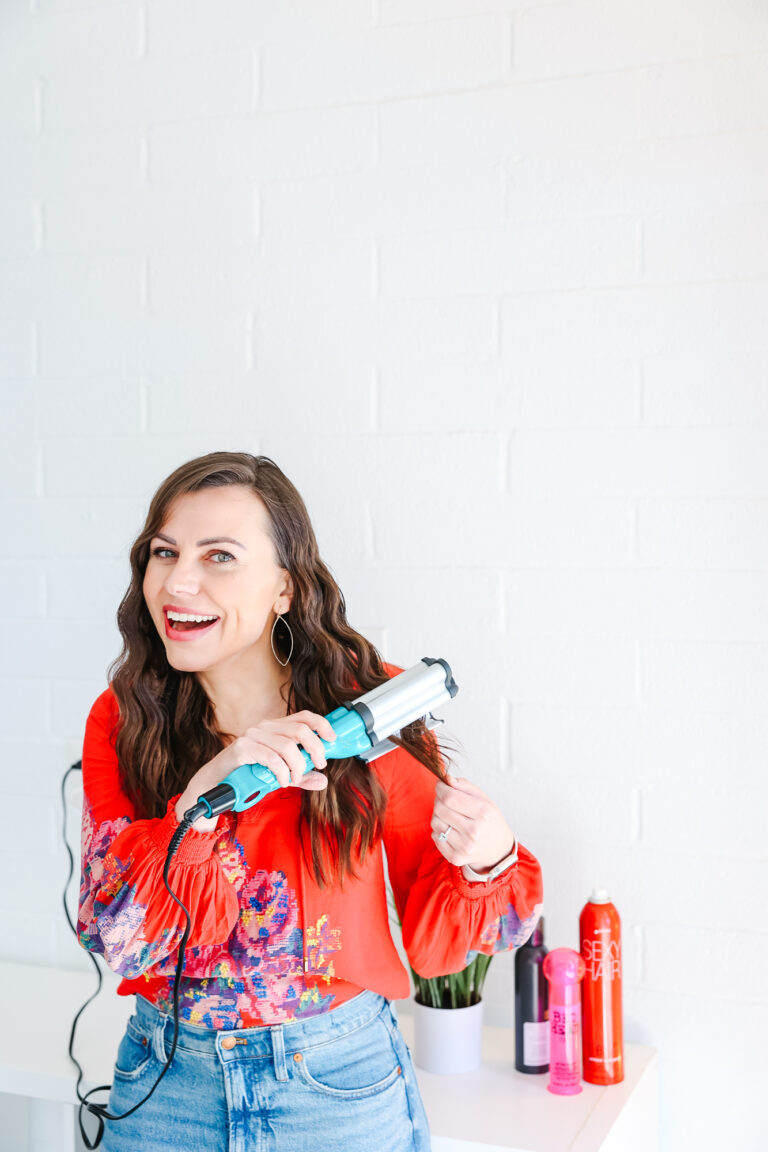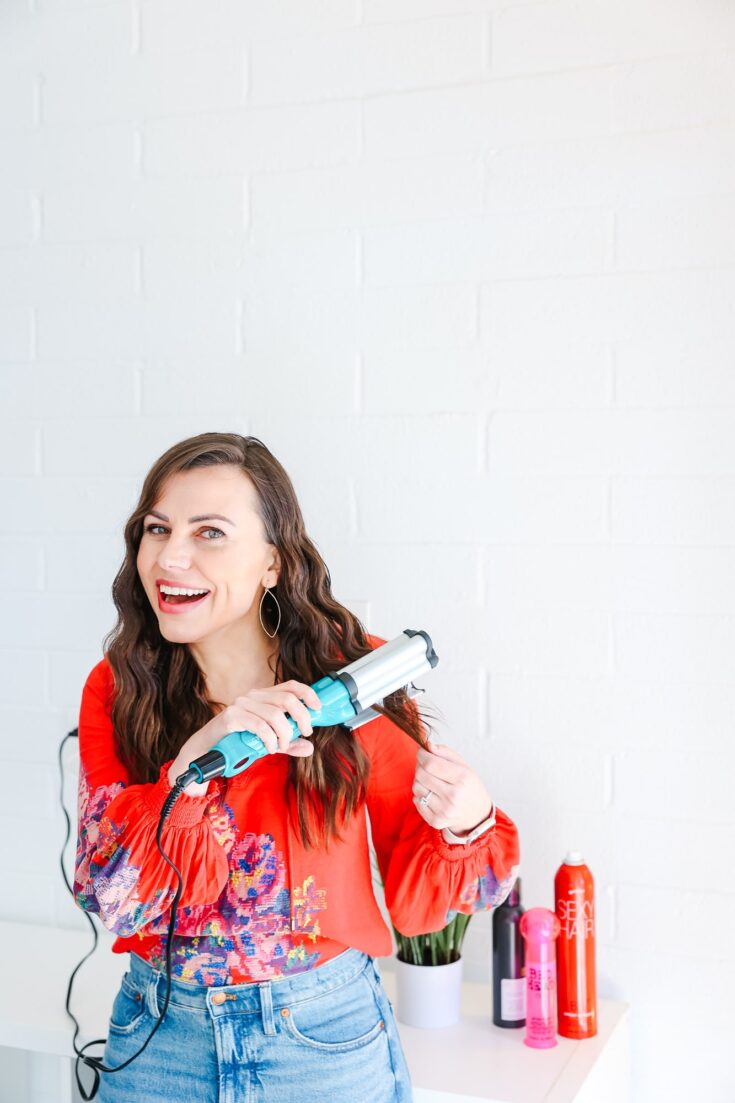 How to get waves with straight hair with a step-by-step tutorial on how to use a wave iron.
Materials
- Hair (2nd or 3rd day hair works best)
- Texture spray
- smoothing cream
- hairspray
Instructions
Plug in the hair waver and let it heat up for about 4 minutes.
Divide hair into sections that are about 2" thick and wide. You'll want to work in smaller sections for deeper waves.
Spray hair with texture spray (Optional but makes a big difference!(
Brush out hair before styling
Use waver iron starting about 5" from the scalp (around or just above the ears). You'll want some straight hair at the top and bottom of your waves to help achieve the mermaid wave look.
Crimp down on the hair and hold for only a few seconds. The wave iron works quickly and only needs a moment to work! Release after a few seconds. *See not on wave depth and time)
Find where your last wave ended and match up the iron so the top indent matches the bottom of your last one. This helps create a more uniform pattern with waves.
Repeat down hair leaving the last 2-3" of hair out of the waver. You'll want some straight ends to help achieve the look.
Repeat through each section of hair until all your hair is waved using the hair waver iron.

Grab the hair smoothing cream and apply a dime-sized amount to your hands. Work from top to bottom smoothly out flyaways and helping hair blend together.
If you need more blending, feel free to lightly brush hair together and then apply smoothing cream.
Spray with a flexible hold hairspray and enjoy those mermaid waves!
Notes
*Depth of Wave Note: You can achieve a deeper wave by holding the iron on your hair for a few seconds longer. Inversely, you can do lighter waves that look a little more natural with only a second or two of crimping the hair. It's up to you which look you're going for!
Recommended Products
As an Amazon Associate and member of other affiliate programs, I earn from qualifying purchases.
Perks of Using a Waver Iron
My favorite bonus perk is I can rock the waved hair for two days with the products and steps listed above. I'm not lucky enough to have a daughter, but if I did, I would use this all the time! Hello style once and wear twice hairstyle!
It also makes a really pretty base for many updos. If you only want to rock waved hair for a day, you'll love the pretty updo options!
But my favorite perk is the fun update to date night hair. It makes me feel like I did something different and special, and it's truly so fun to rock for date nights out!
If you're looking for more date night hairstyles or beauty inspiration, be sure to check out these posts:
How to Get Vintage Curls with Vintage Rollers
5 Minute Curls: How to Curl Long Hair in 5 Minutes or Less
7 Excellent Kissproof Lipsense Alternatives
Get 365 Date Ideas!
We want to help you have the best date nights ever! Grab this FREE printable with 365 date ideas, a date for every day of the year so you never run out of ideas!