I was asked by Carusele to participate in the #SimplyNice campaign, sponsored by Walgreens. Although I have been compensated, all opinions are my own.
As hard as it can be to watch your kid grow up, it's simultaneously this amazing experience to watch them master new skills and levels of independence. We've been doing preschool prep class for months now, and boy is this kid ready for back-to-school with more school time. That means I'm joining the ranks of parents who pack lunches and try not to cry as my baby leaves me thrilled more than once a week.
Preschool Lunch
Because we'll have a new baby just as school starts, we're practicing some more independence and help, including helping mom pack preschool lunches for the days he'll need one.
And check out our list of 60+ Bento Box Lunch Ideas for kids!
I'm kind of amazed at how exciting preschool lunch is and how much he's loving having a lunchbox! I also love that we can turn to one of our favorite brands for easy preschool lunch ideas that make us both excited about what he's eating!
Preschool Lunch Ideas
I love making sure he's eating real food as much as possible. I also clearly remember being a child and the quality of my day depending on if there was a treat in my lunchbox or not! It's all about balance finding easy snack items to pack, and a few fun things they will be excited about.
I love to make sure there's a mix of protein, carbs, and something fresh in a lunchbox. I also know that I don't have tons of time to pack preschool lunch. That's why Nice! at Walgreens is a brand I love so much!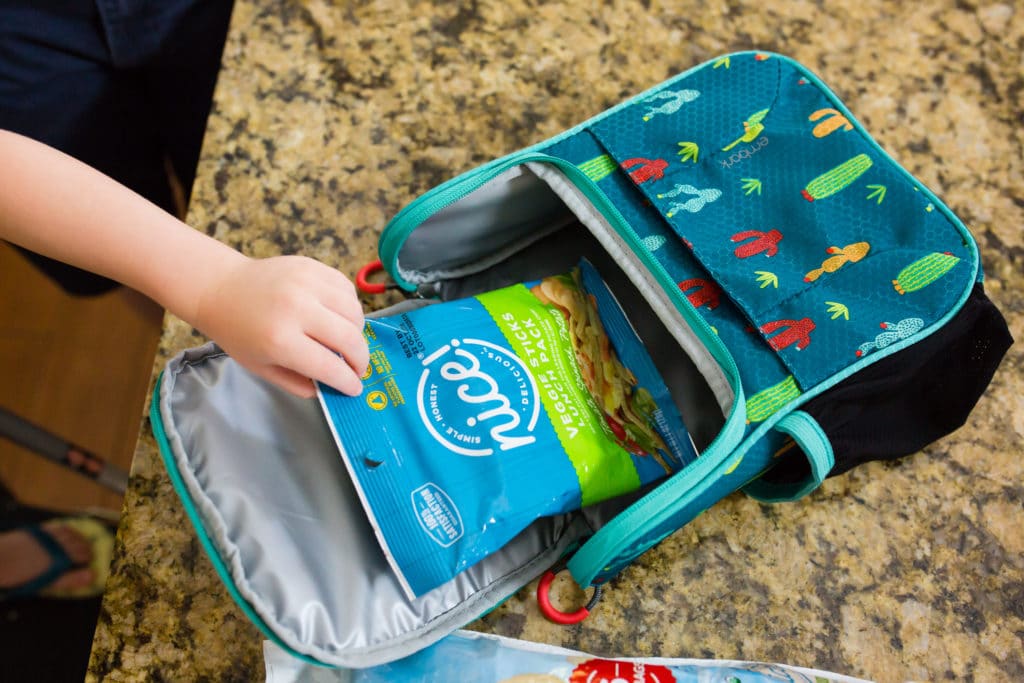 We can find so many items easy to add to the lunchbox, and Nice! offers balanced food with healthier options and a few indulgences. I can feel good about the delicious trail mix options I know he'll always eat and love packed full of raw nuts and dried fruit. He can feel good knowing he's getting snacks he loves and adores that taste amazing.
The result of Nice! and their commitment to healthier options: no PHO's, no trans fats and striving to use real ingredients and reducing artificial ingredients. I feel great about the Nice! Organics White Cheddar Puffs he loves, and the ready-to-go packs when I need preschool lunch ideas are just perfect!
A few other awesome Nice! items for preschool lunch ideas include the Nice! Organics Original Beef Jerky, Nice! Magic Mix, Nice! Fruit & Nut Trail Mix, and Nice! Hikers Trail Mix. They are fun alternates than just a sandwich. And he loves having the variety and the say about his lunch.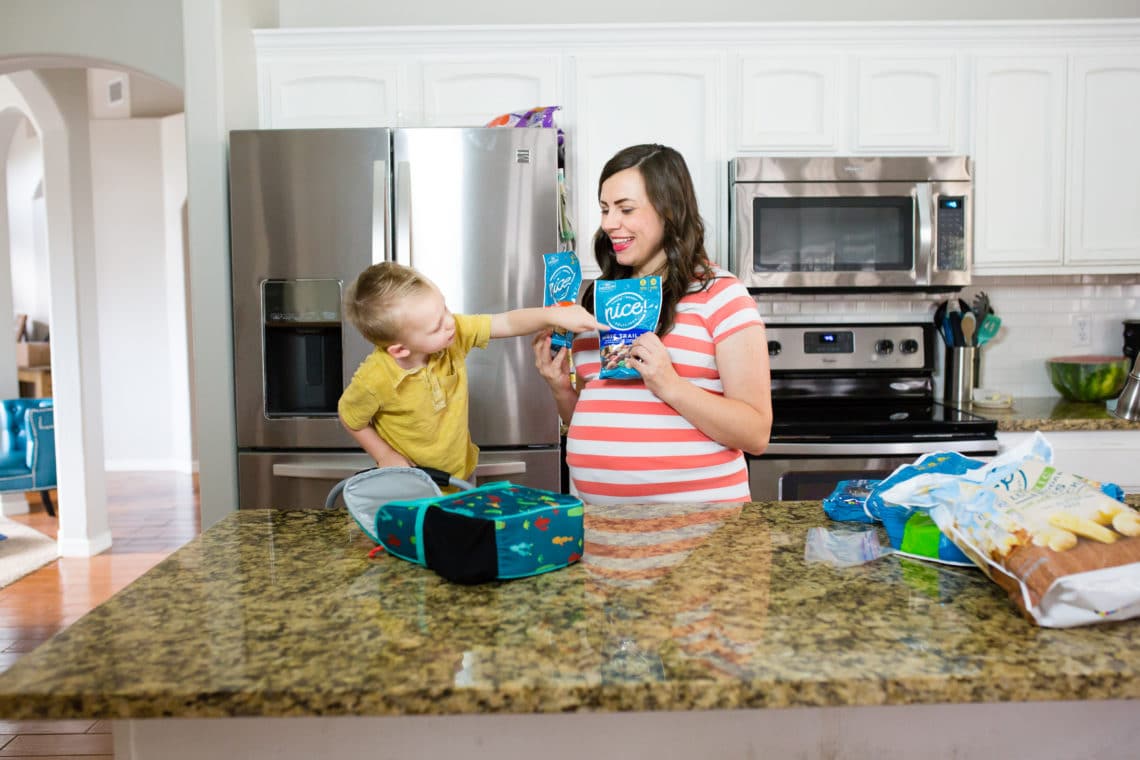 Do you know what else has surprised me so early? I'm already finding the errands we run between school and activities keeps us on-the-go more than I'd like, and sometimes we have to find something we can eat in the car. I can see where this problem only gets greater as your family grows! Life is busy and the mom chauffer stereotype is there for a reason.
I love having Nice! trail mixes on hand to keep my little man happy. I also love hearing what color of item he's eating next. Color practice and on-the-go great options for the busy back-to-school season is such a win!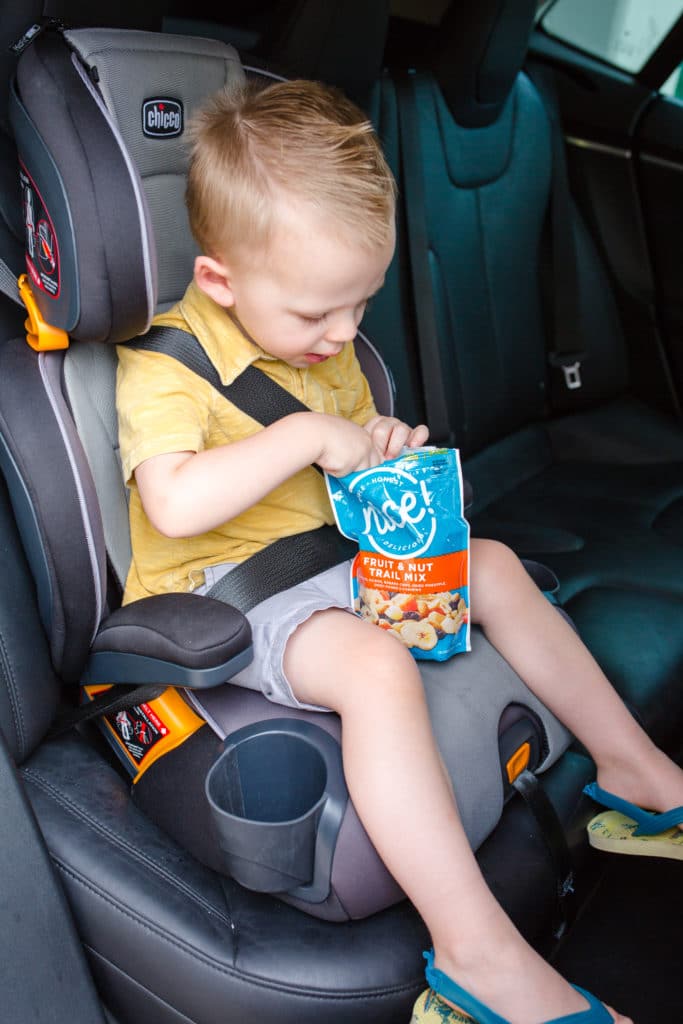 Even the indulgence items make me so happy with the real ingredients used. Dad is often the fun parent letting him have a few more treats than mom does. We love that Nice! cookies are something we all love the taste and better ingredient options for those indulgences.
Preschool Lunches
I love that the preschool lunches are coming together quickly and easily. I love that he's feeling so confident packing and prepping for the big event. But I really love that we can easily pick up Nice! items at Walgreens to conveniently pack lunches we're both excited about!
Like this preschool lunch ideas roundup? Be sure to check out these posts too:
Get 365 Date Ideas!
We want to help you have the best date nights ever! Grab this FREE printable with 365 date ideas, a date for every day of the year so you never run out of ideas!