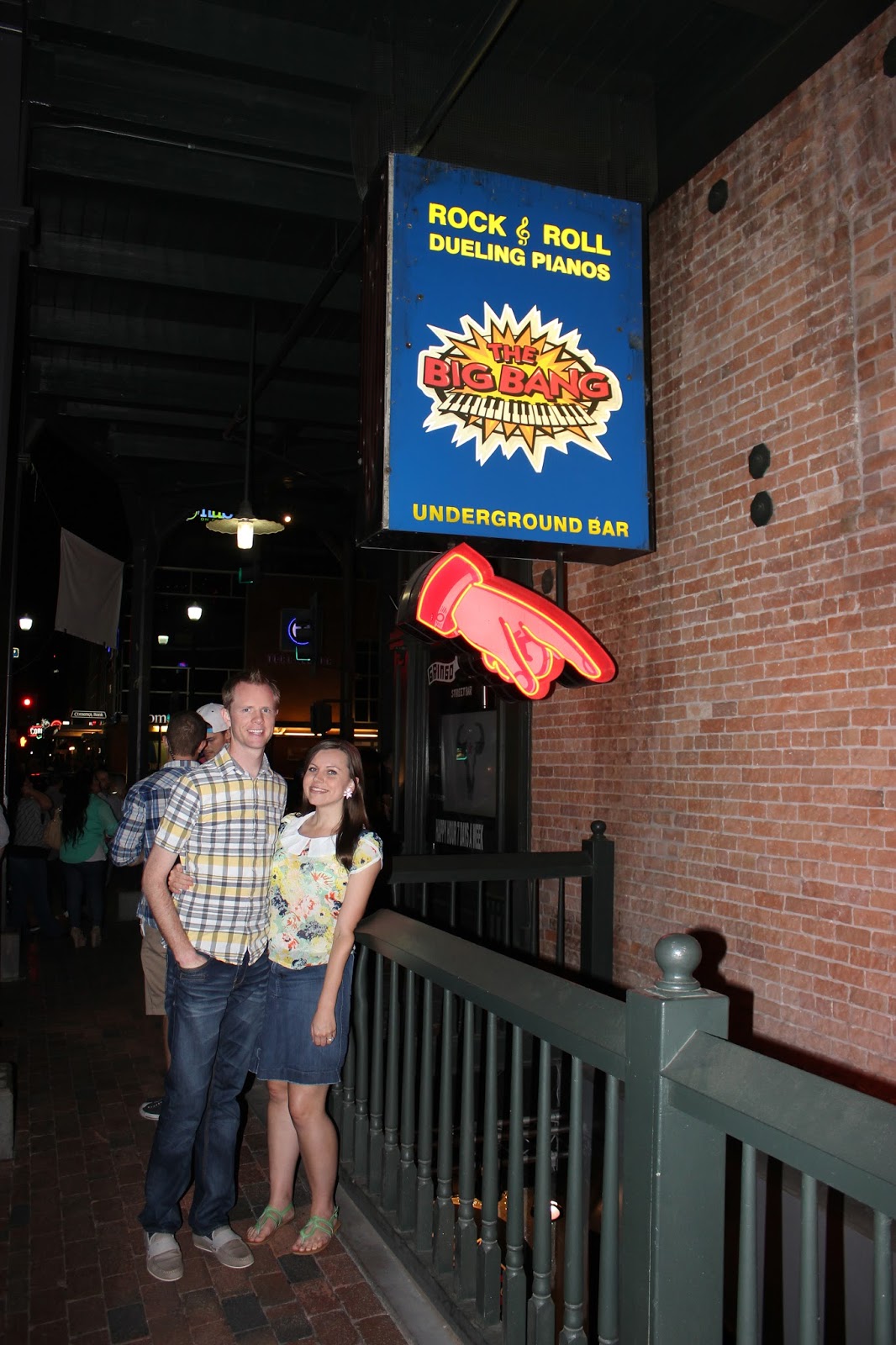 We first learned about piano bars on our honeymoon- our cruise ship had one open nightly. We really fell in love when we took our 2nd cruise and had more days at sea. We've always thought that would be a great date- just hitting up a piano bar.
Lucky for us there is one in our area! The
Big Bang Piano Bar
is located off Mill Avenue in the Downtown Tempe District, and it's open Tuesday-Saturday until all hours of the night. One of the best parts about visiting is this date is inexpensive or even a free date if you're a student with an ID. We only had a $6 cover charge to get in, and some nights cover is waived.
If you haven't heard of a piano bar before here's the concept: two amazing pianist take the stage and play and sing pretty much any song the audience wants/can think of. They duel it out together, and the audience joins in singing and dancing along to songs. Do you know how Disney made a killing off their
sing-along-songs line
? Well, this is basically the adult version of sing-along-songs.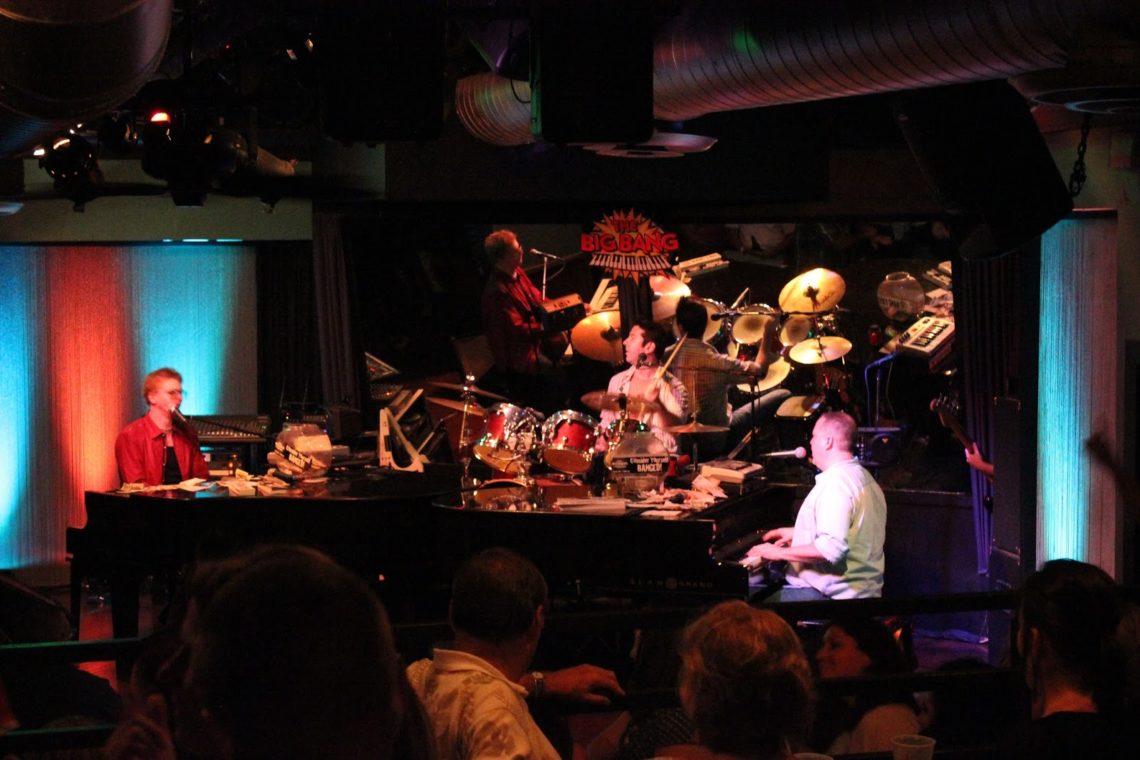 Here's a sample of what you'll experience:
Even though we don't drink, I must admit, it's quite
entertaining to come and enjoy
watching others get drunk and sing and dance their hearts out. Life without inhibitions can be a really funny thing- I was laughing my head off most the night! And seriously, neither of us could carry a tune if our life depended on it, so we were in good company singing right along. Maybe we should look into getting some inhibitions…we're 100% sober all the time and seem to still have no shame.
But if we're being honest, I was really there to hear and sing along with one artist in particular. I have to confess, I love Neil Diamond. If you're a fan of What About Bob, I hope you're thinking of
THIS
scene right now.
My parents owned his greatest hits album growing up, and what started as a joke of listening along turned into some pure love. Whenever I'm having a bad day I know I can flip on some Neil and instantly start laughing, singing along, and feeling better. I'm pretty sure that CD is in my car right now. Um, actually as I type this near my garage how can I not go verify this?
*Runs to the garage
and waits for it…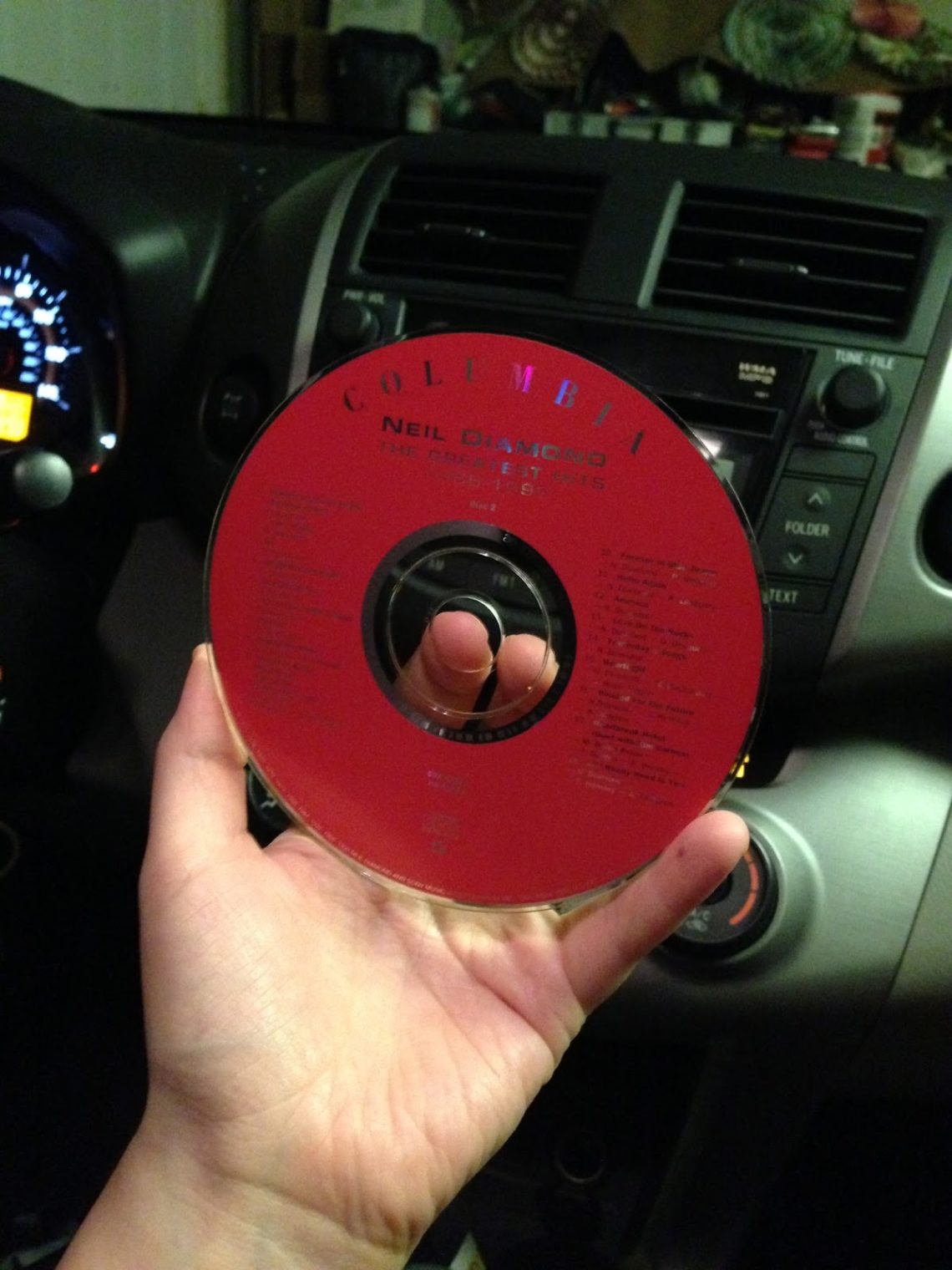 …confirmed!
So yes, I made everyone wait for this moment, which Jacob couldn't resist filming. And indeed, my night was complete.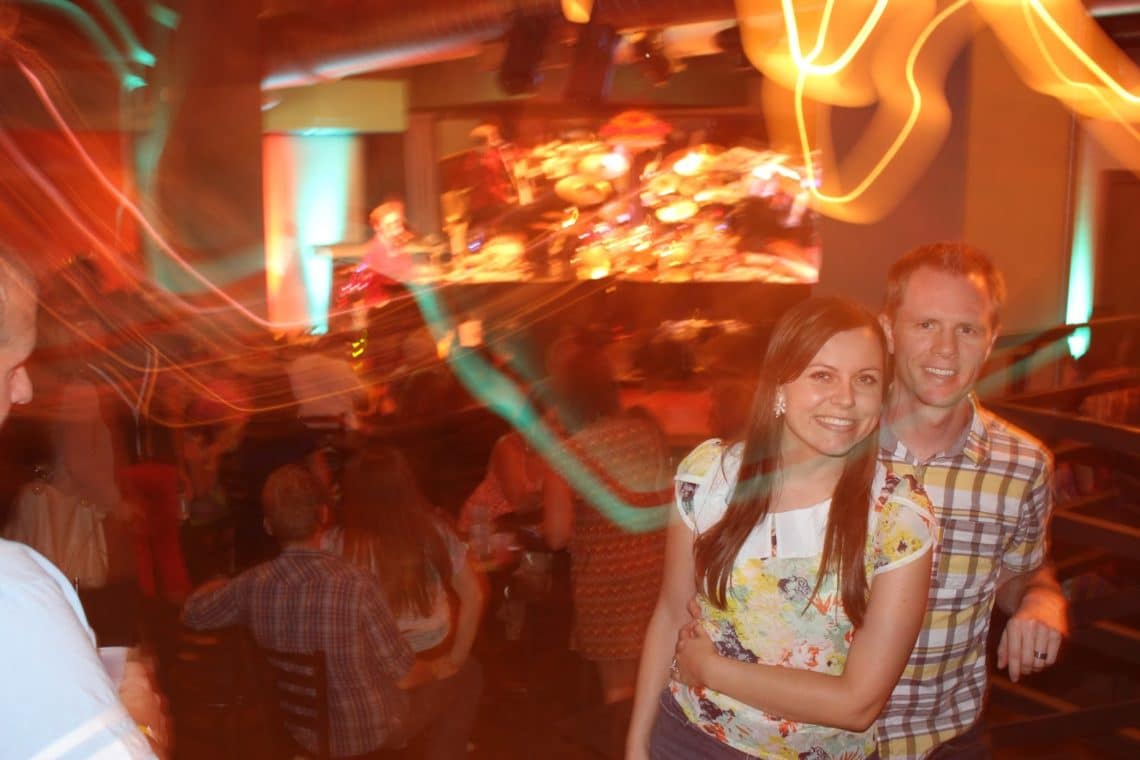 But I didn't complain when we topped this moment off by leaving the Big Bang, and walking down Mill to get some
Slickables
. Fresh baked cookies + ice cream= match made in Heaven.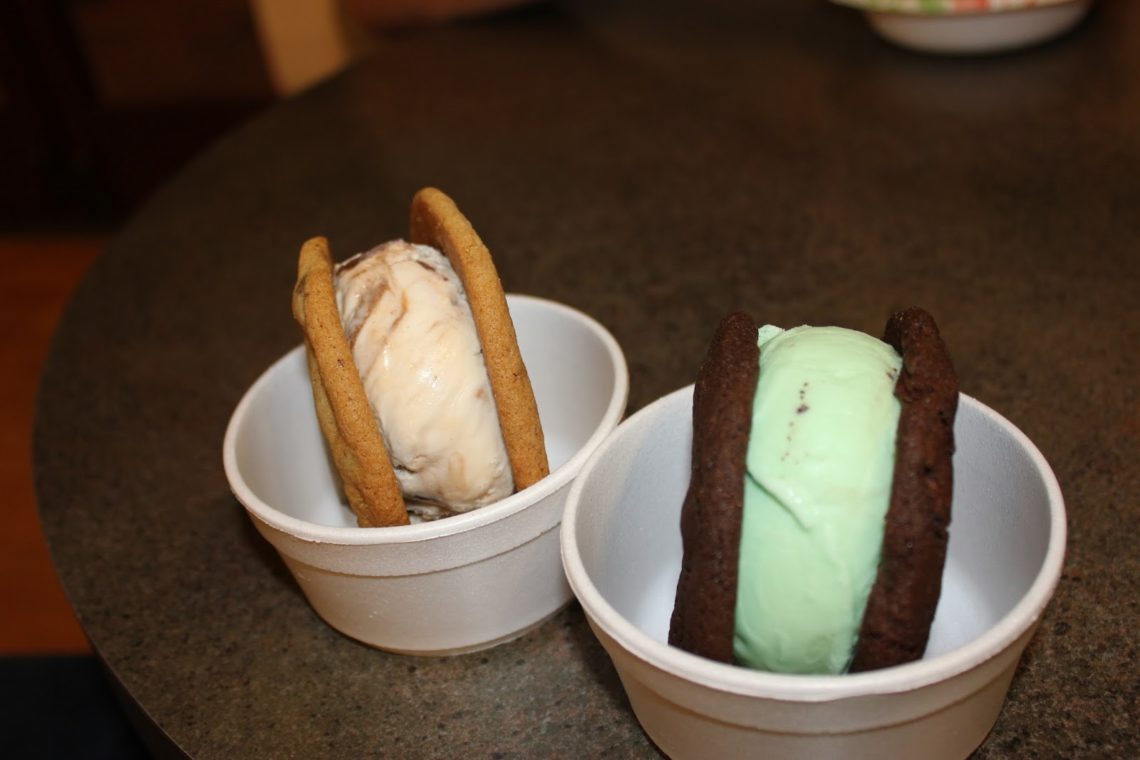 Get 365 Date Ideas!
We want to help you have the best date nights ever! Grab this FREE printable with 365 date ideas, a date for every day of the year so you never run out of ideas!